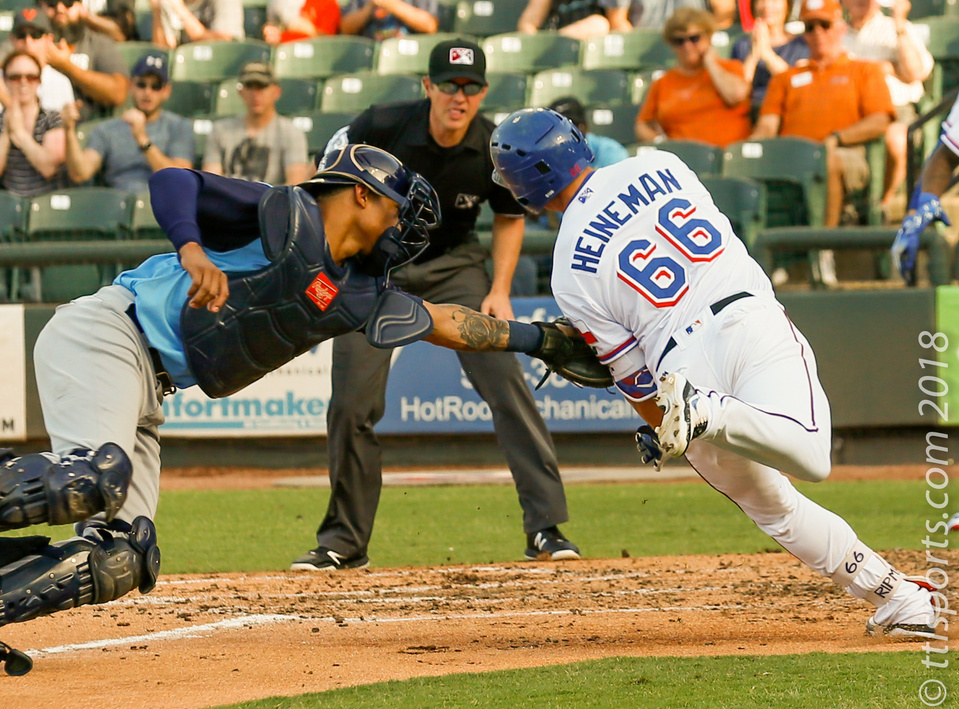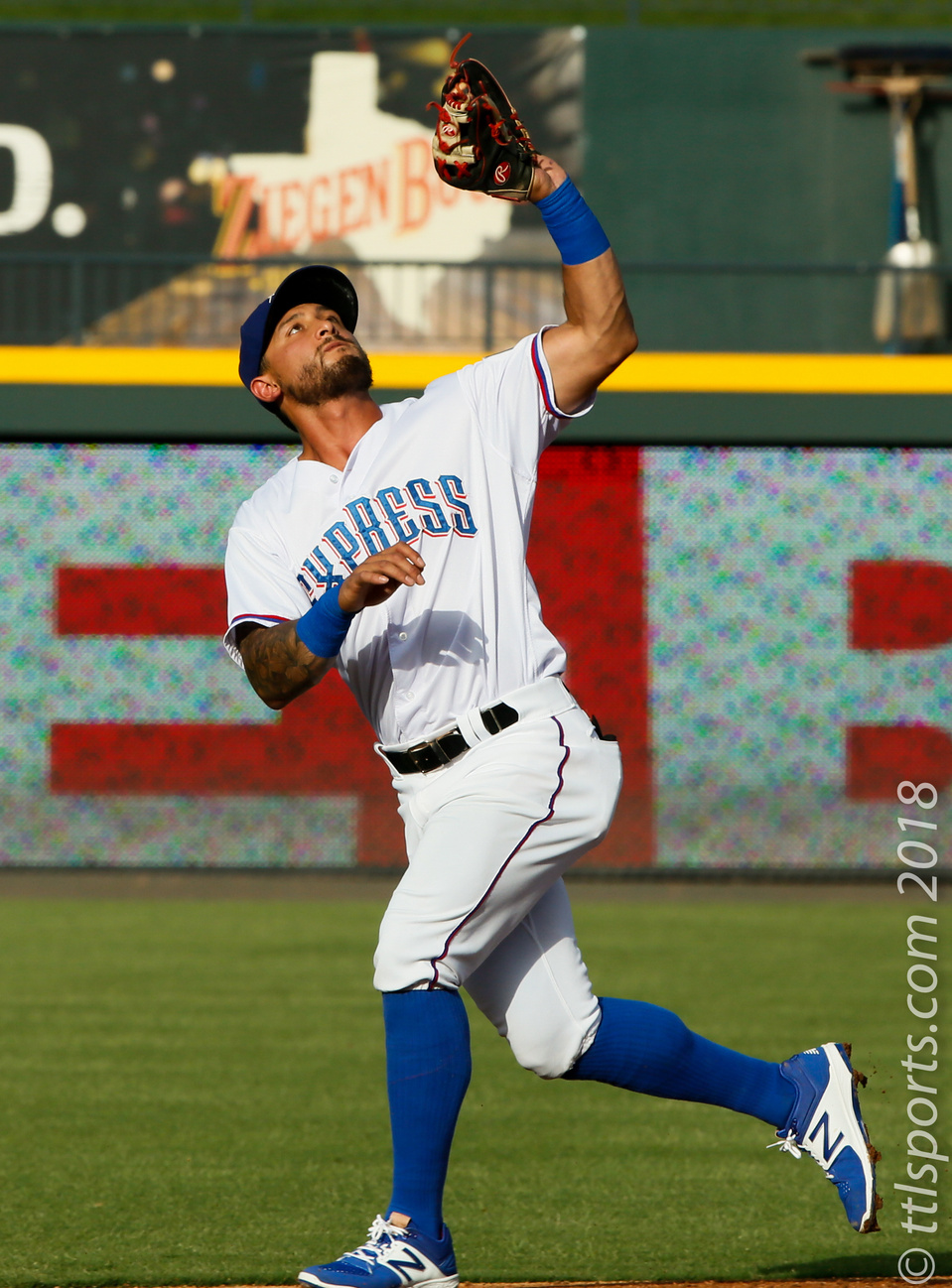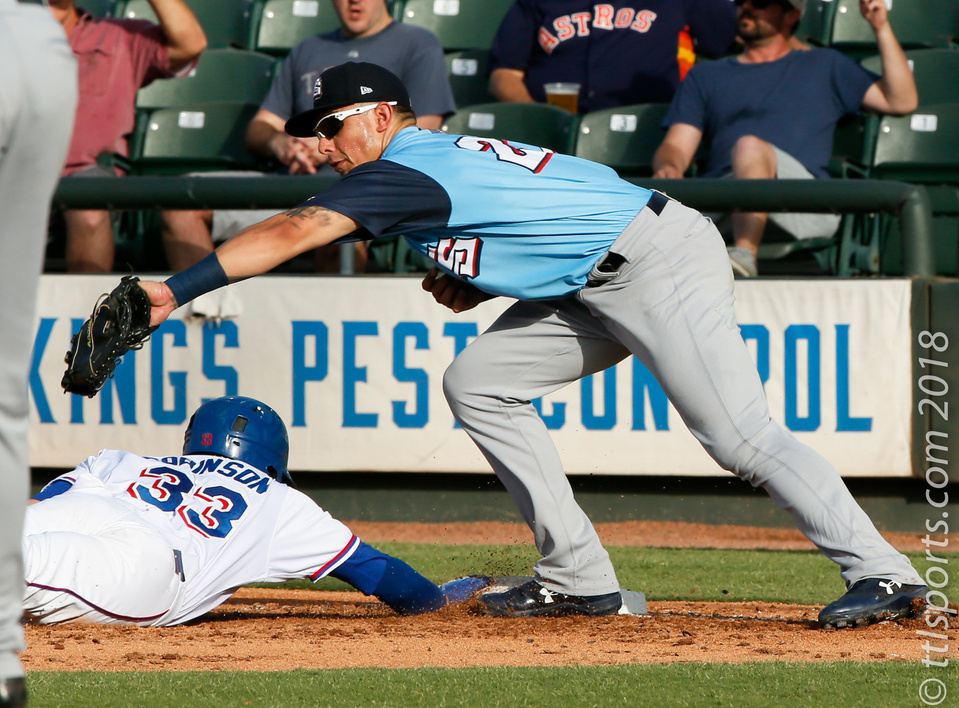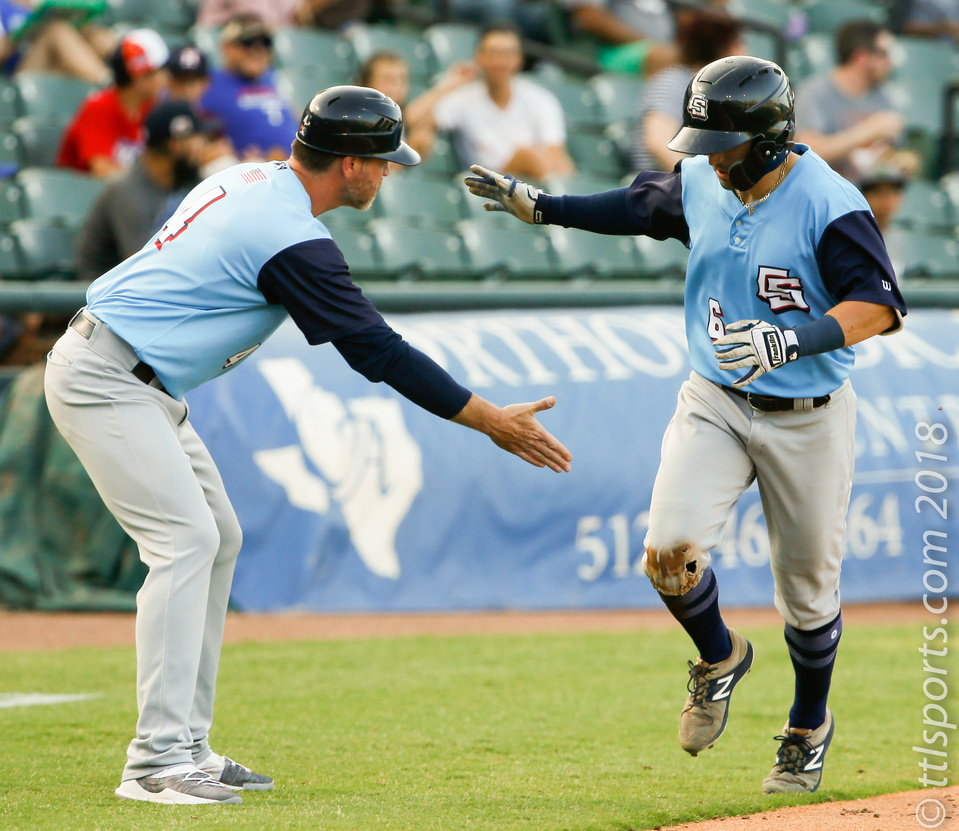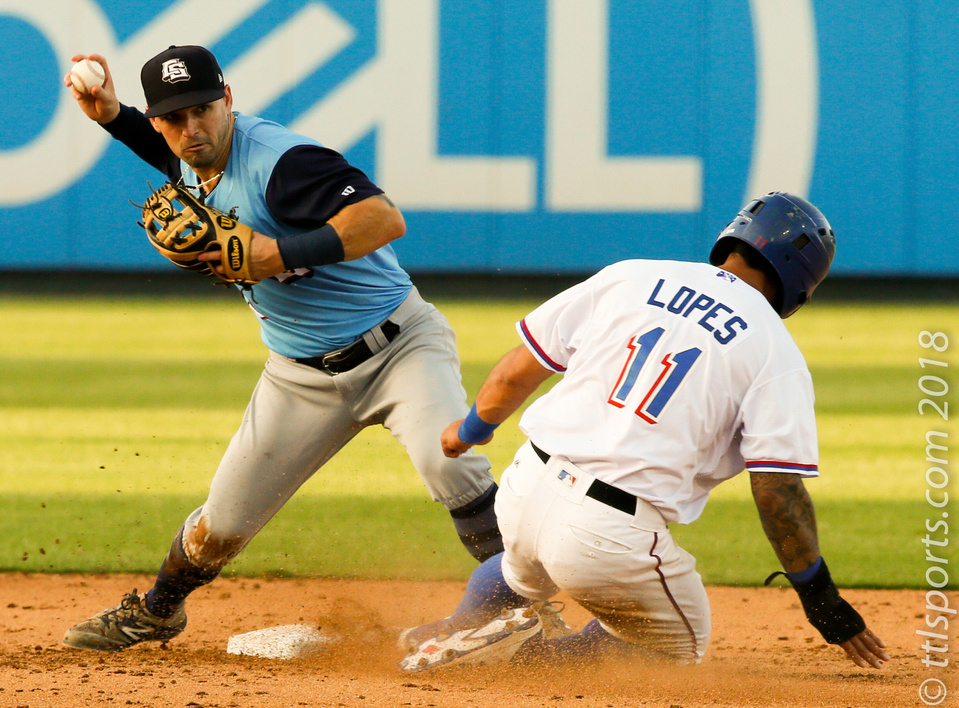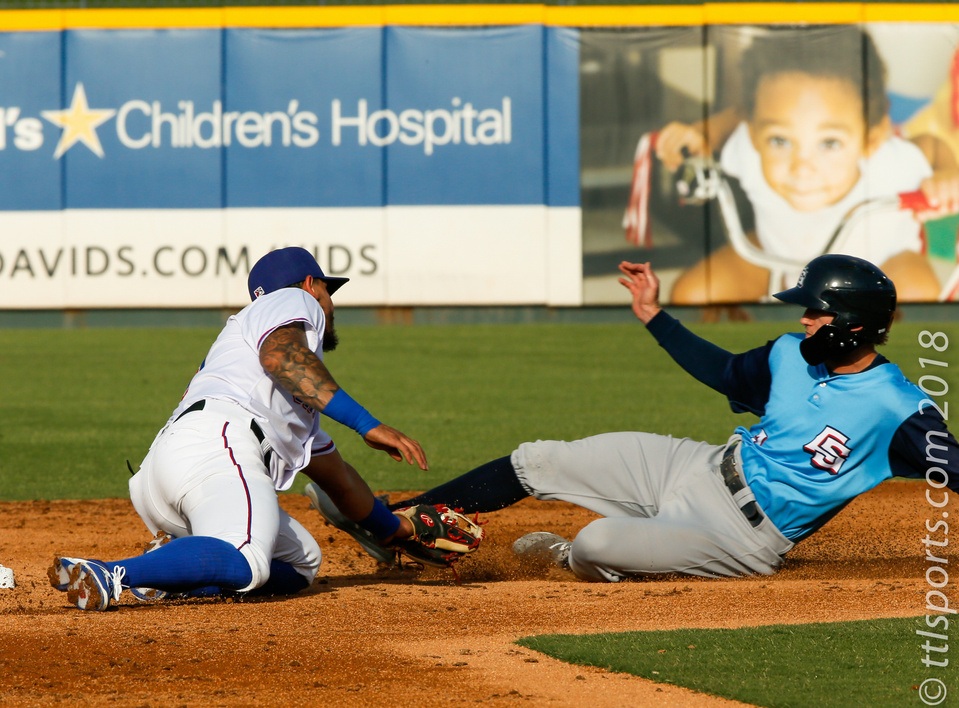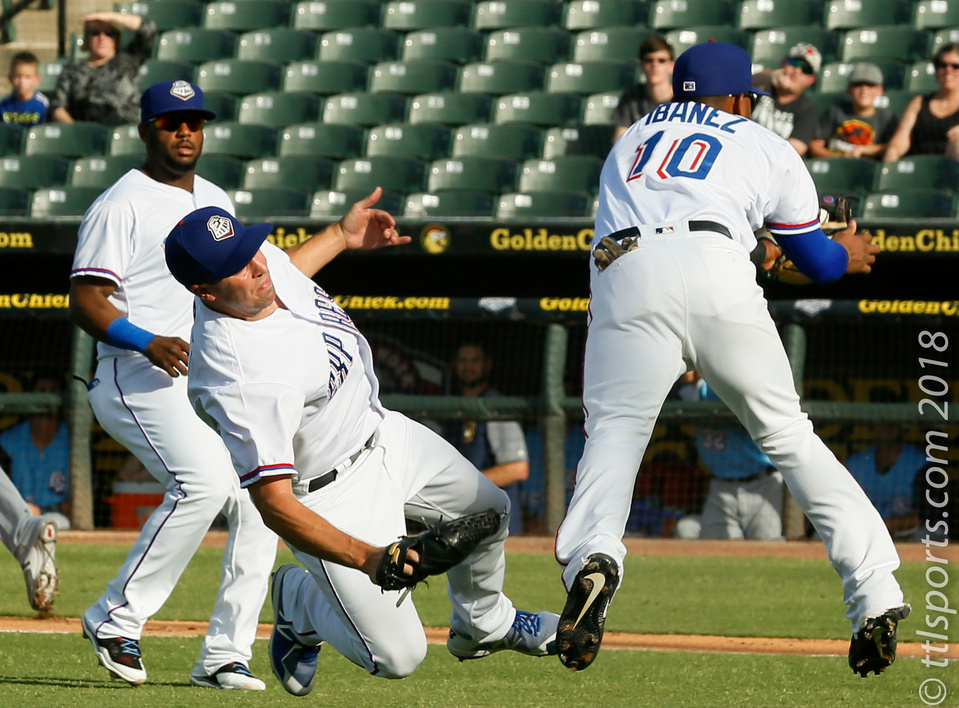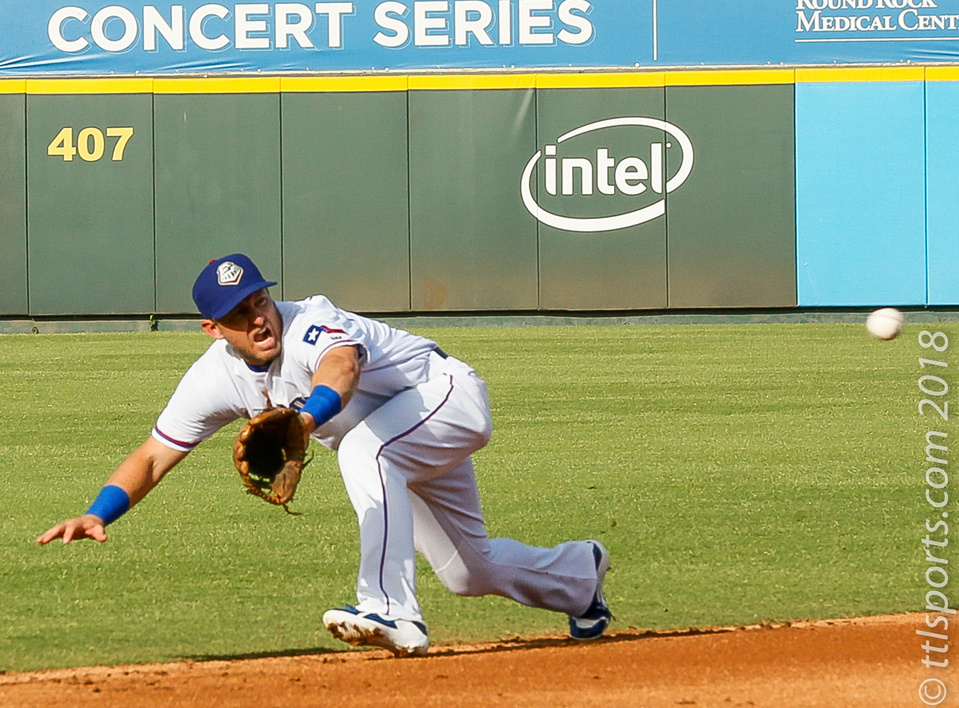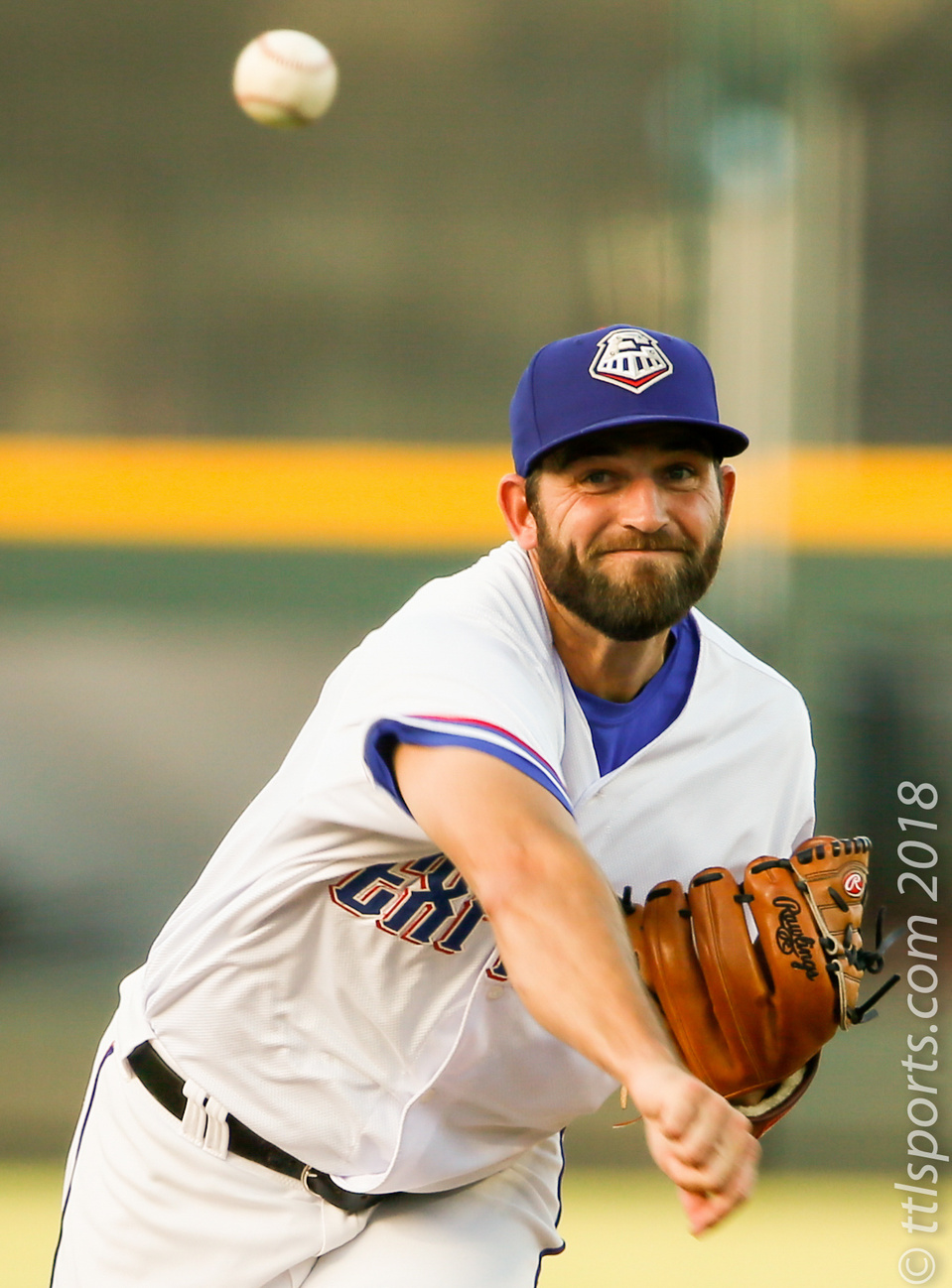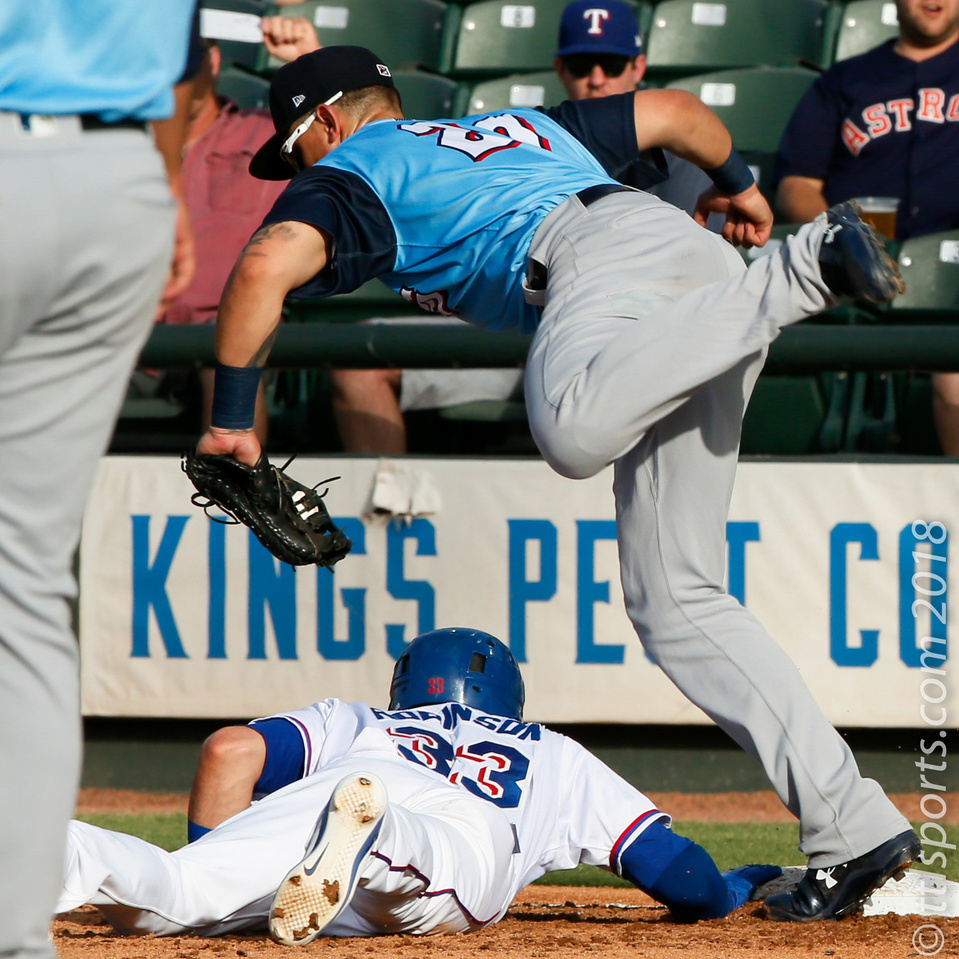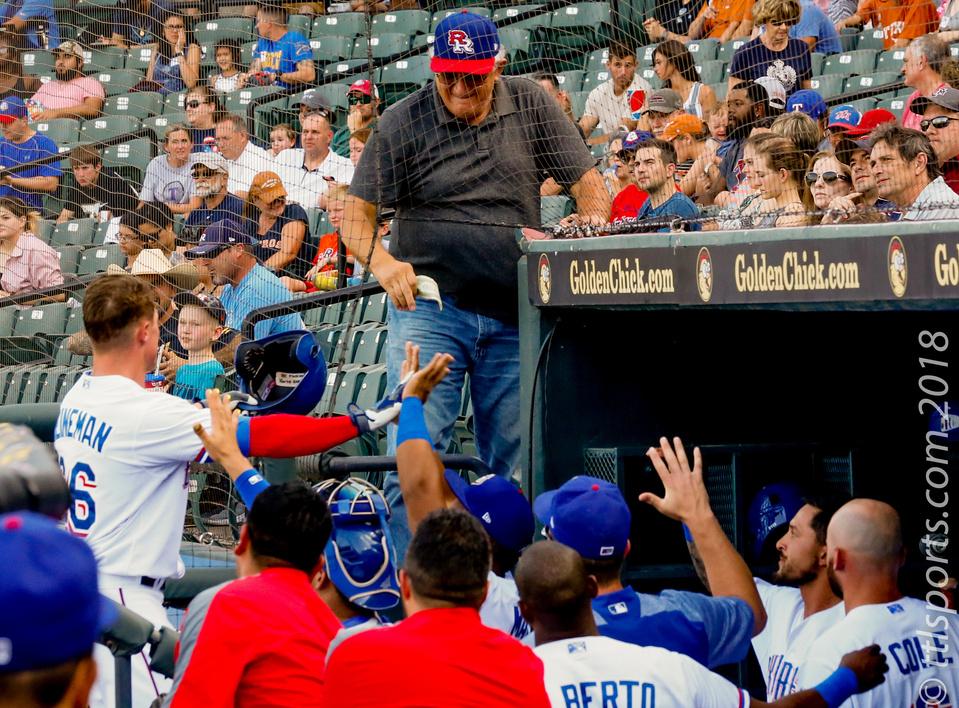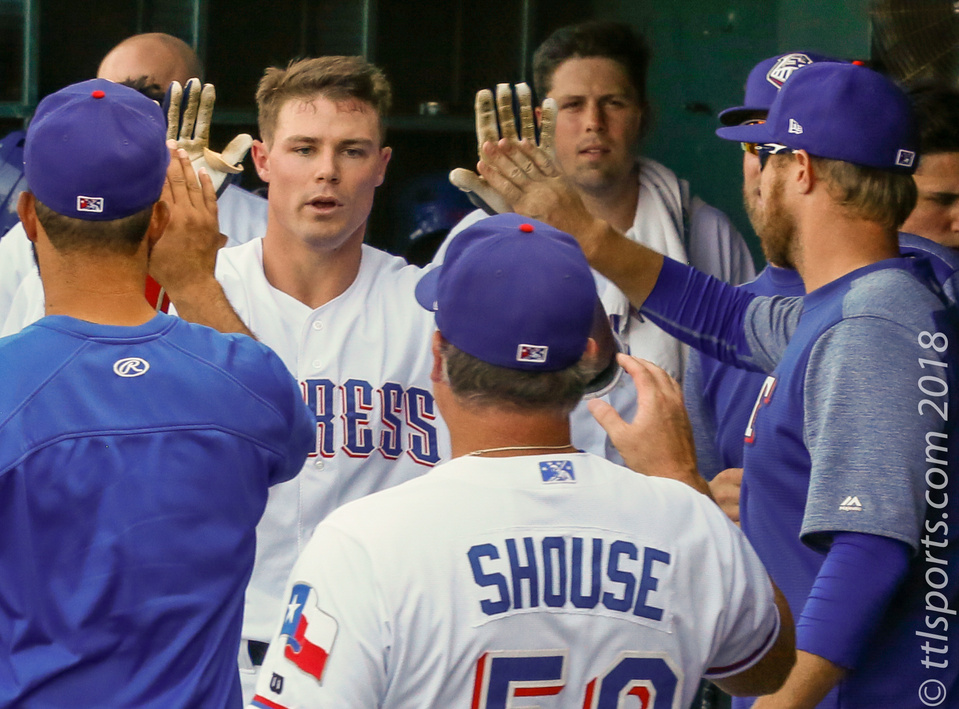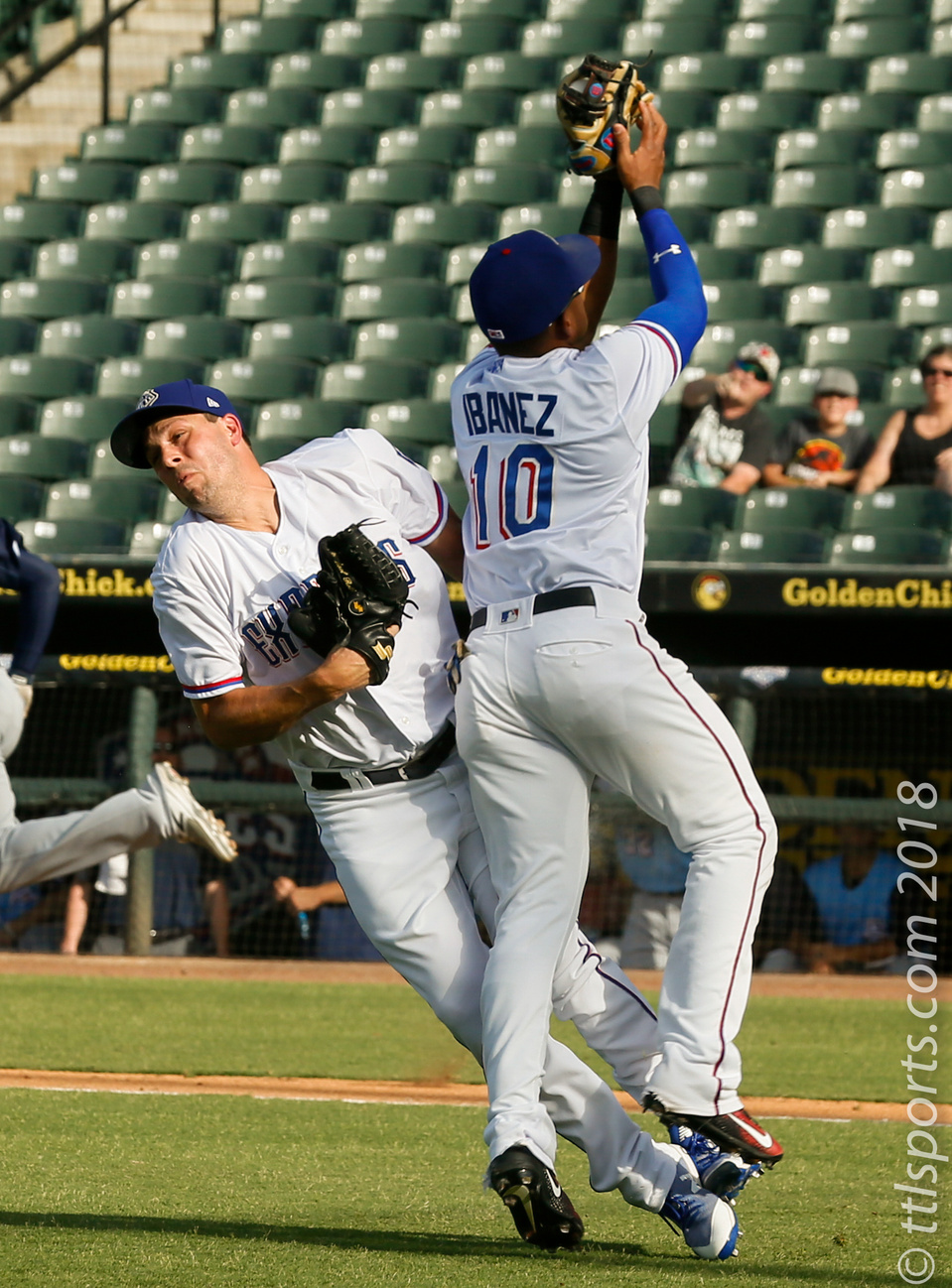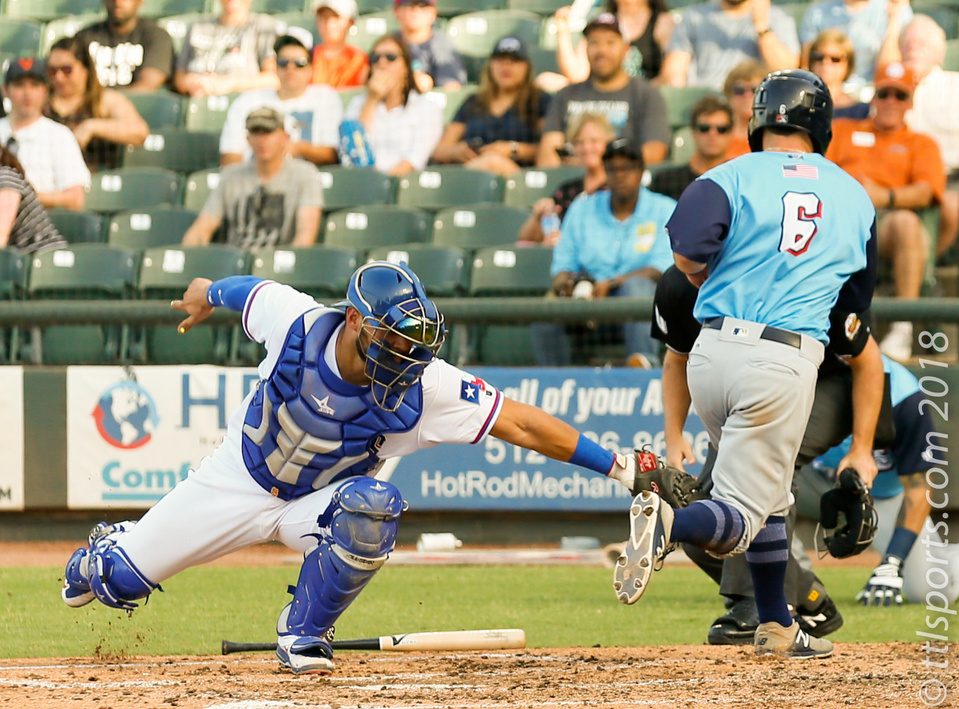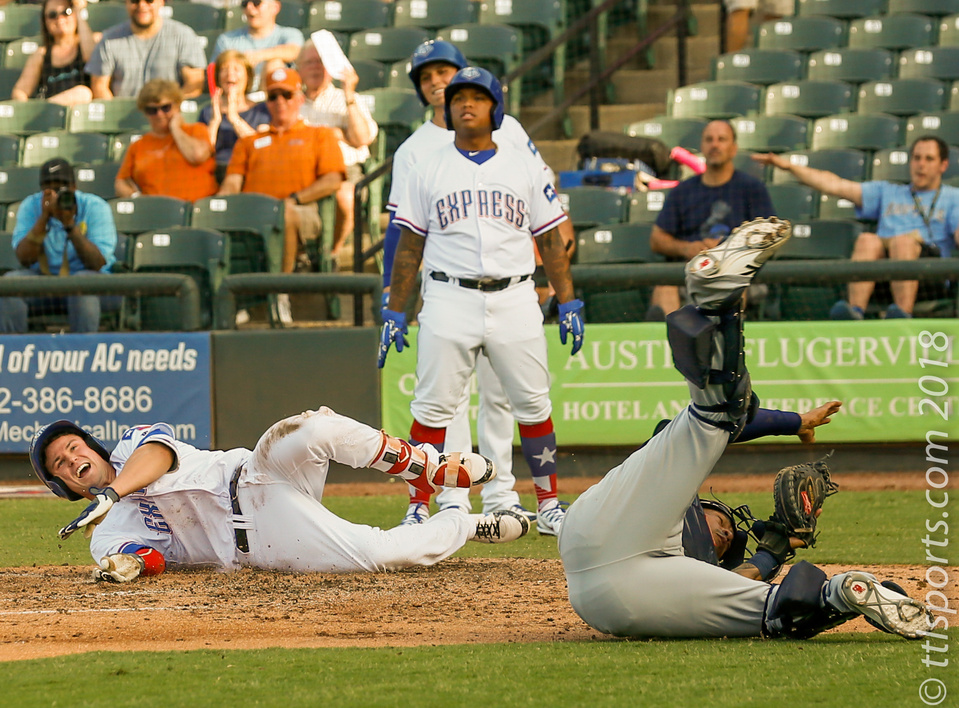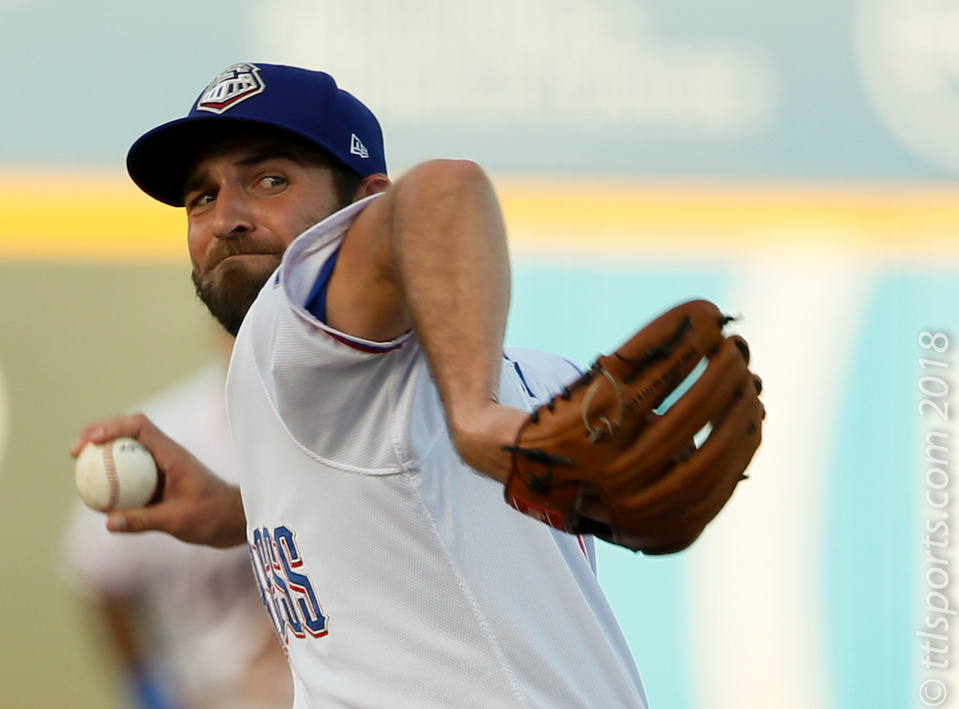 As a general rule, you don't give up five home runs and win the game. Sunday night was no exception as the Round Rock Express (37-44) took on the Colorado Spring Sky Sox (45-35) in their second of five games.
The Sky Sox's Nate Orf gave the fans two souvenirs, along with individual game balls from Jacob Nottingham, Christian Bethancourt and Tyrone Taylor. The Express' Scott Heineman put one into the stands and almost made an inside-the-park home run except for a break in stride rounding third base.
The home run derby started early in the game. The Sky Sox's Nate Orf hit a solo home run in the top of the first inning off Express pitcher Michael Roth (4-3). And the Express' Scott Heineman matched the effort with a homer off the Sky Sox's Paolo Espino (3-2). The first frame was tied at 1-1.
The Express took the lead in the bottom the third inning. Drew Robinson walked and scored on a Scott Heineman triple. Heineman was tagged out at the plate by Sky Sox's catcher Christian Bethancourt, trying to stretch the hit into a four-bagger.
The remainder of the game was all Colorado Springs, starting with four runs in the fourth inning. Nate Orf doubled to left field and scored on a Domingo Santana single. Santana then scored on Jacob Nottingham home run to left field. Christian Bethancourt's home run gave Colorado Springs a 5-2 lead.
Colorado Spring added to their lead in the fifth inning on Nate Orf 's second home run of the evening, and in the seventh inning on Tyrone Taylor's ball over the left field wall.
Final score was Colorado Spring 7, Round Rock Express 2. Express starting pitch Michael Roth (4-4) suffered the loss, allowing six runs on eight hits in five innings. Chris Jensen went four innings in relief, giving up one run on five hits. Colorado Spring reliever Tristan Archer earned the win (2-3)