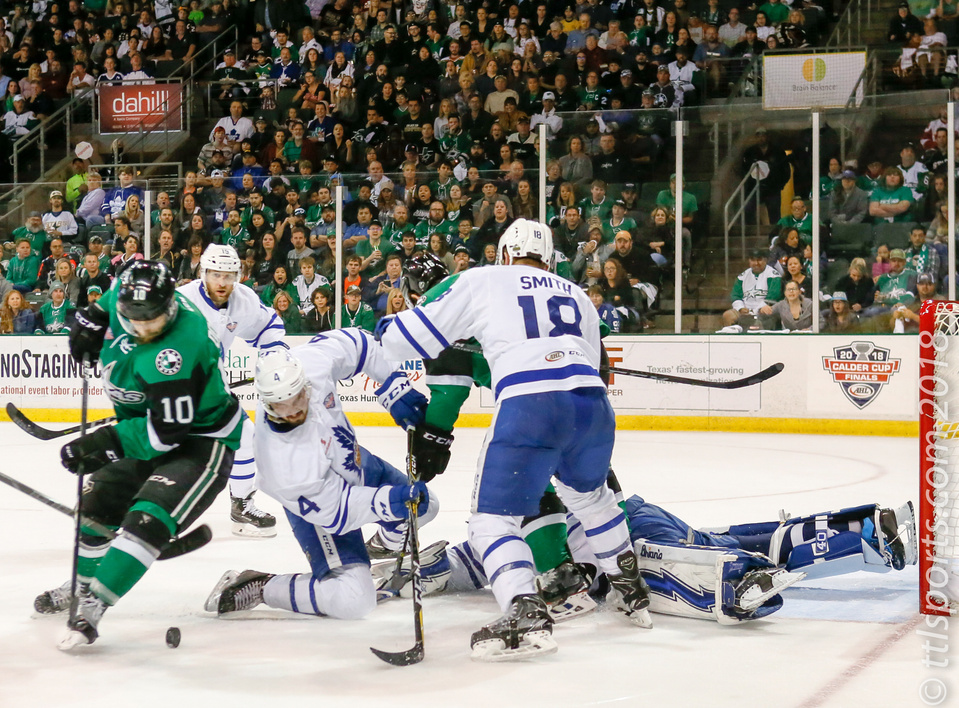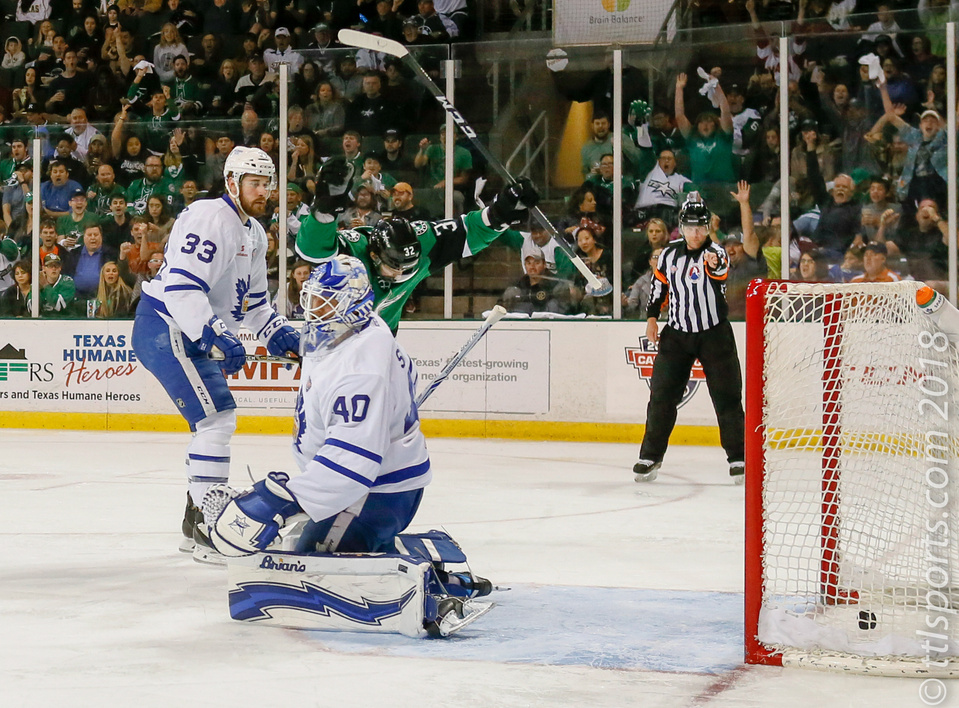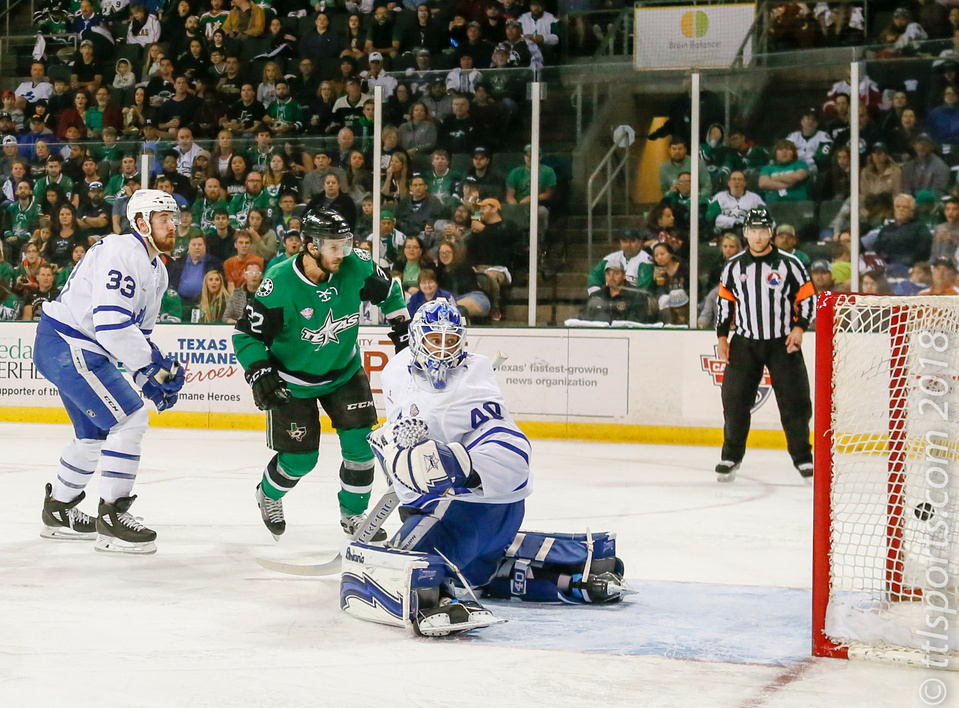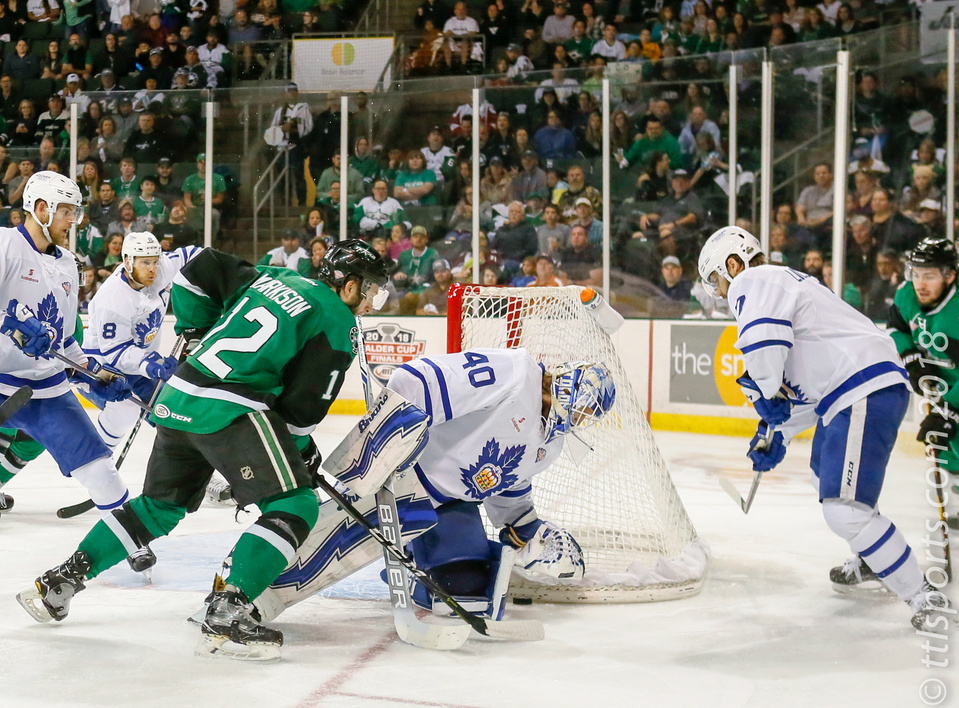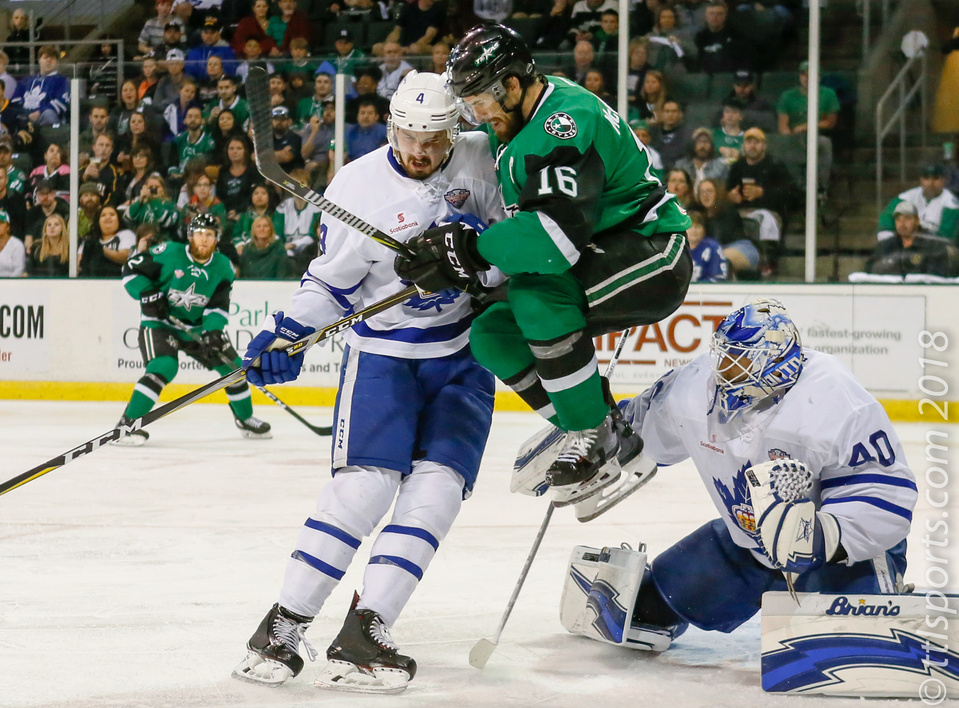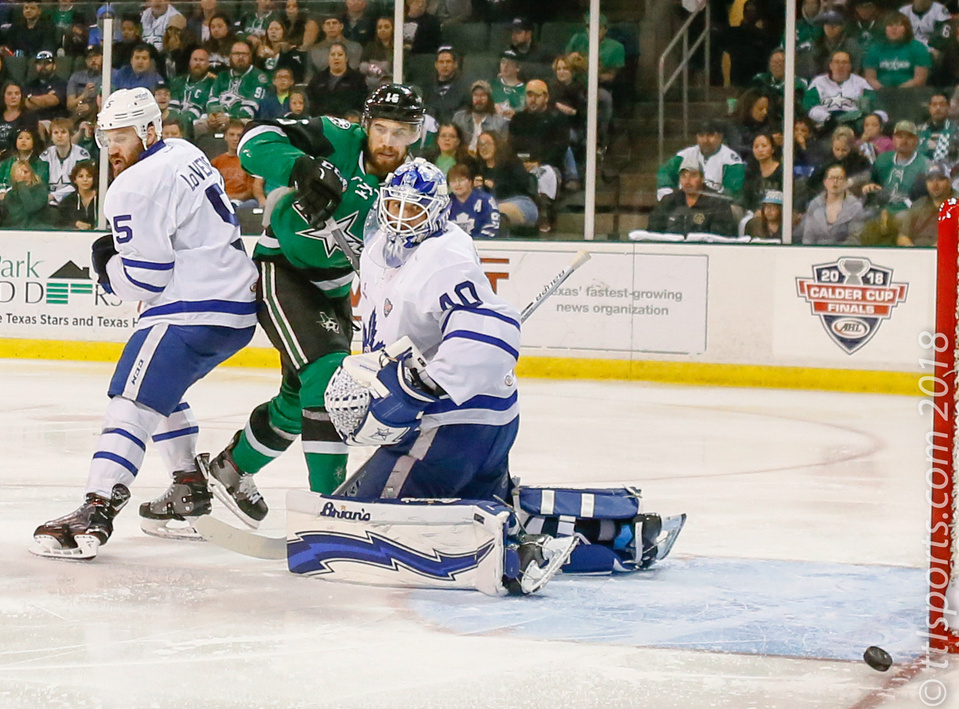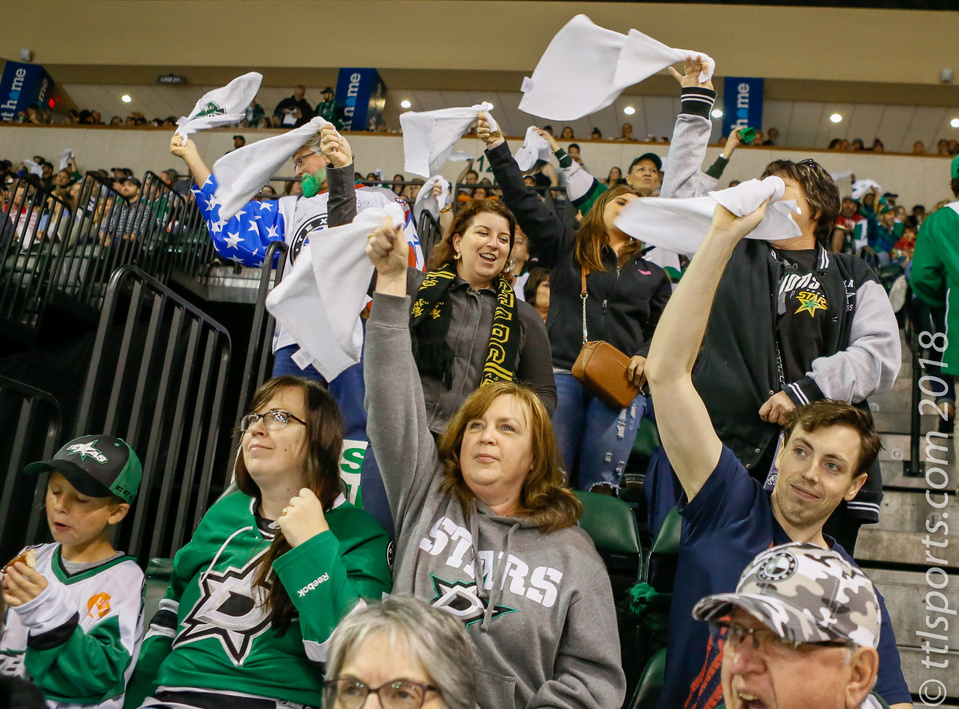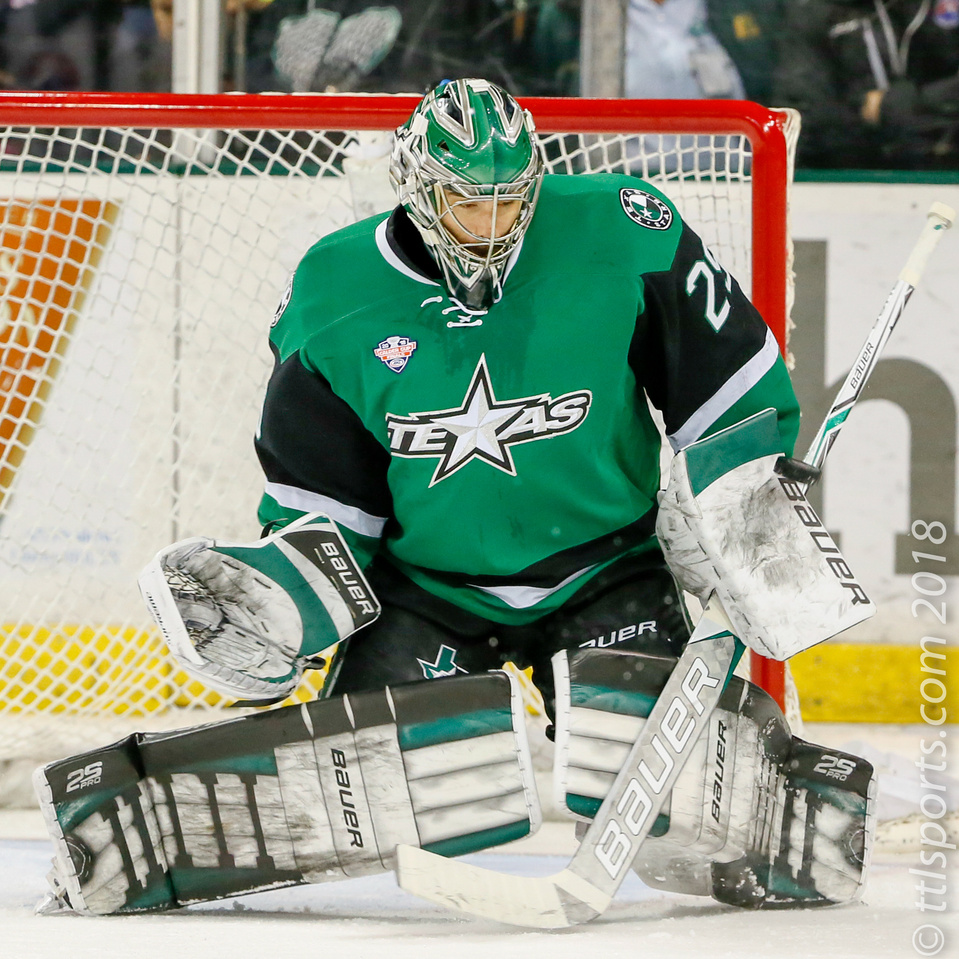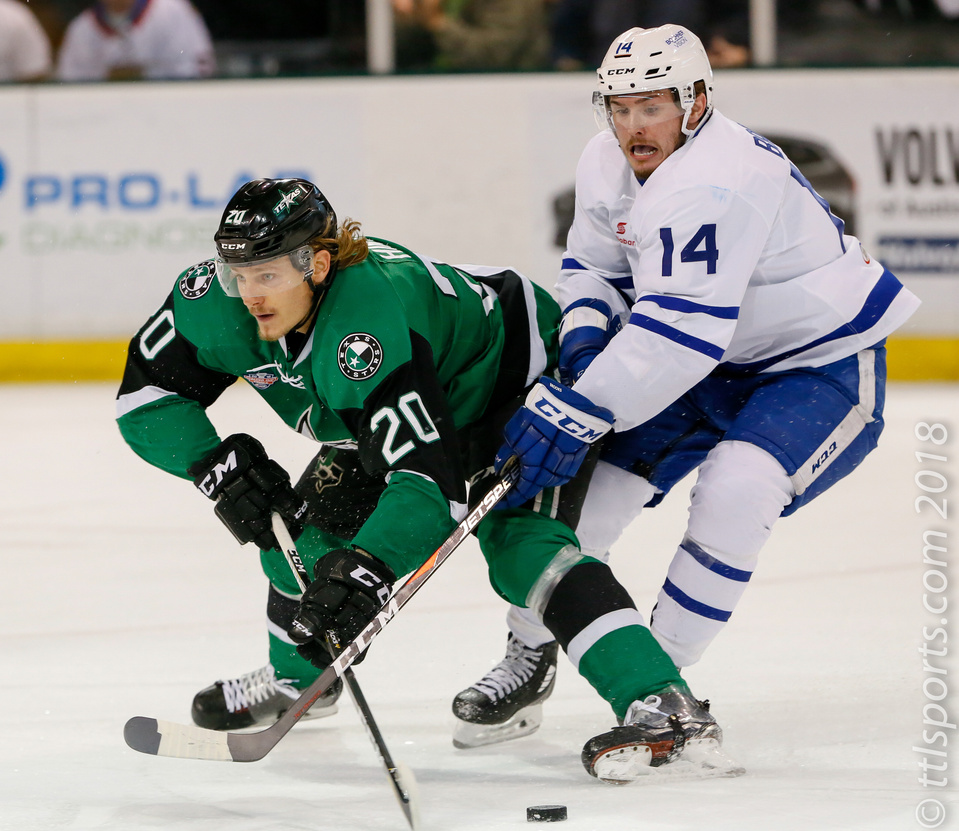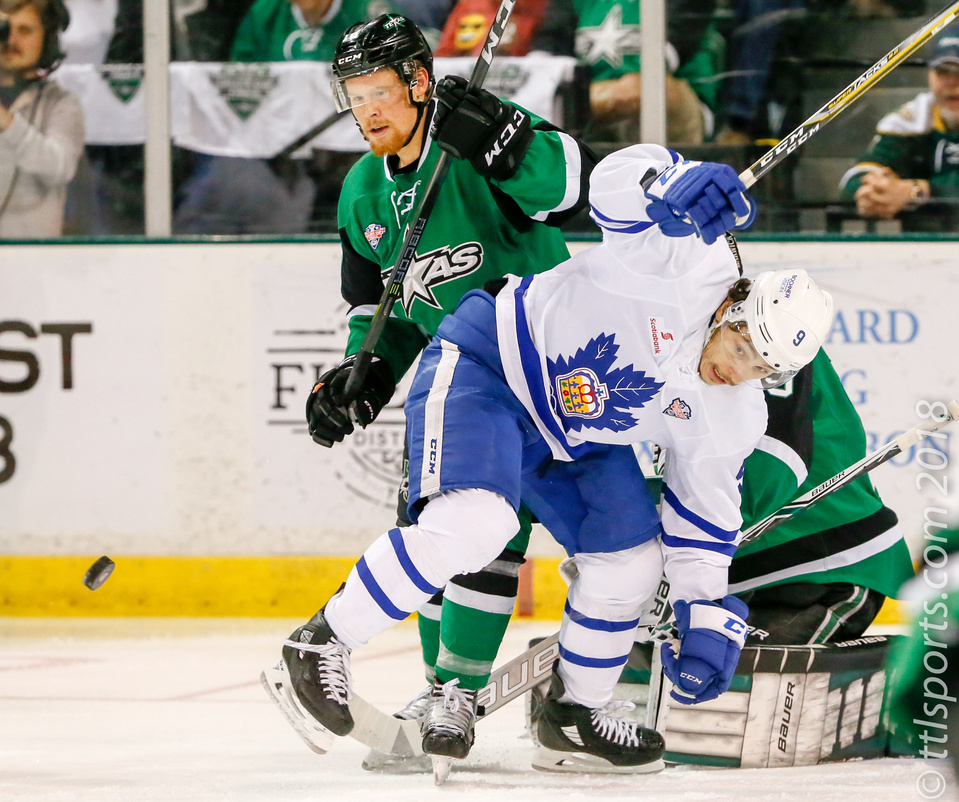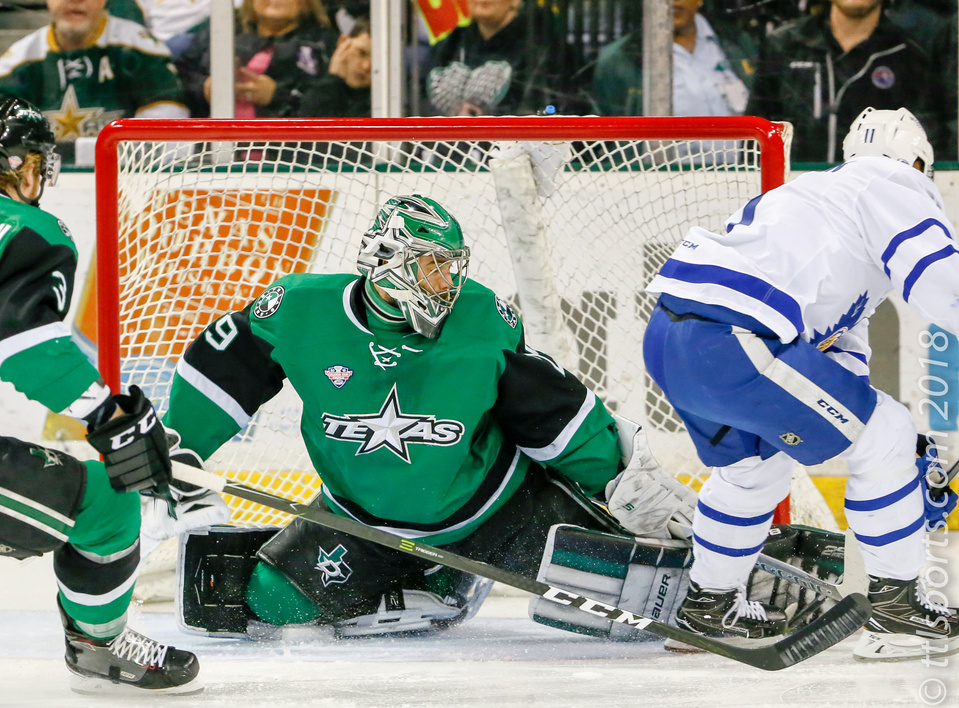 It was a one-two blow that Texas Stars Head Coach Derek Laxdal called a "gut punch."
Toronto's Andreas Johnsson capitalized on a turnover by Brett Regner and went one-on-none against Stars goal Mike McKenna to score the first goal at 1:32 of the game. And 47 second later Trevor Moore of the Marlies increase their lead to 2-0.
Stars' center Justin Dowling summarized it as "hockey gods were not on our side for that one."
Gavin Bayreuther attempted a comeback with the Stars' first goal at 4:06 of the second period. Toronto responded with one goal by Coling Greening, and two by Calle Rosen.
Stars goal tender Mike McKenna was replace by Landon Bow to start the final frame. McKenna finished with 17 save of 22 shot-on-goal.
"Mike has been outstanding for us in the playoffs," said Laxdal. "He's been our MVP so far. He's given it every game, and we needed to get him a break in there. It was just to change the momentum of the game and kind of change the mindset of our group."
The Marlies and the Stars traded goals in the third period. Final score was Toronto 6, Texas 2.
Looking ahead to Game 6 in Toronto, Laxdal sound less then optimistic: "Our group's resilient. We've gone through the playoffs here. We haven't faced an elimination game yet. It's a different task for us."