Marquez captures 4th consecutive Moto
GP

victory at

COTA

April 24, 2017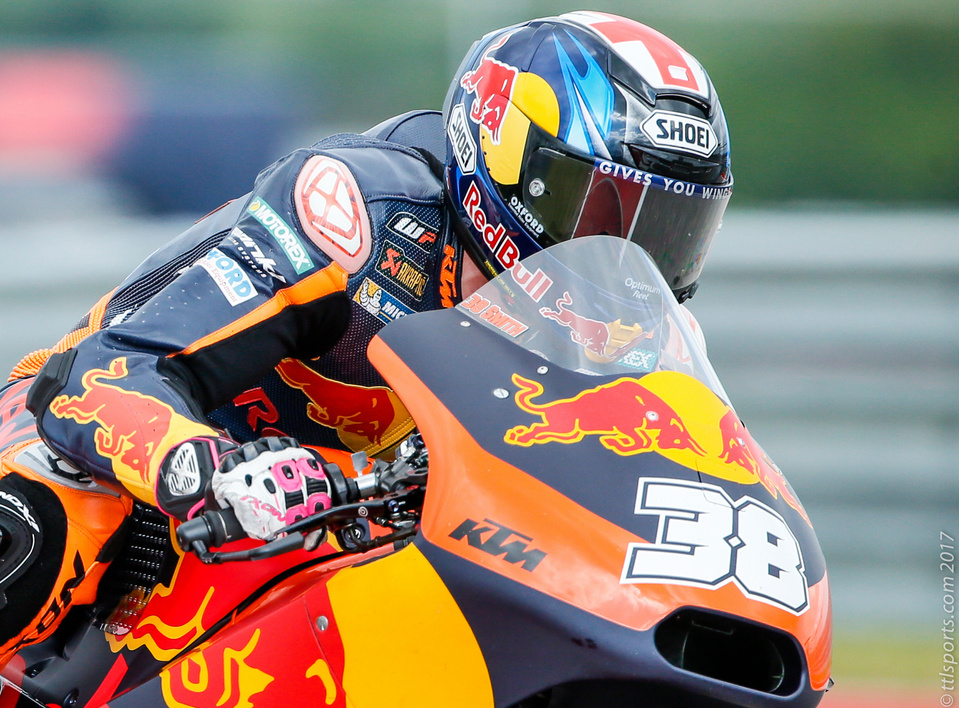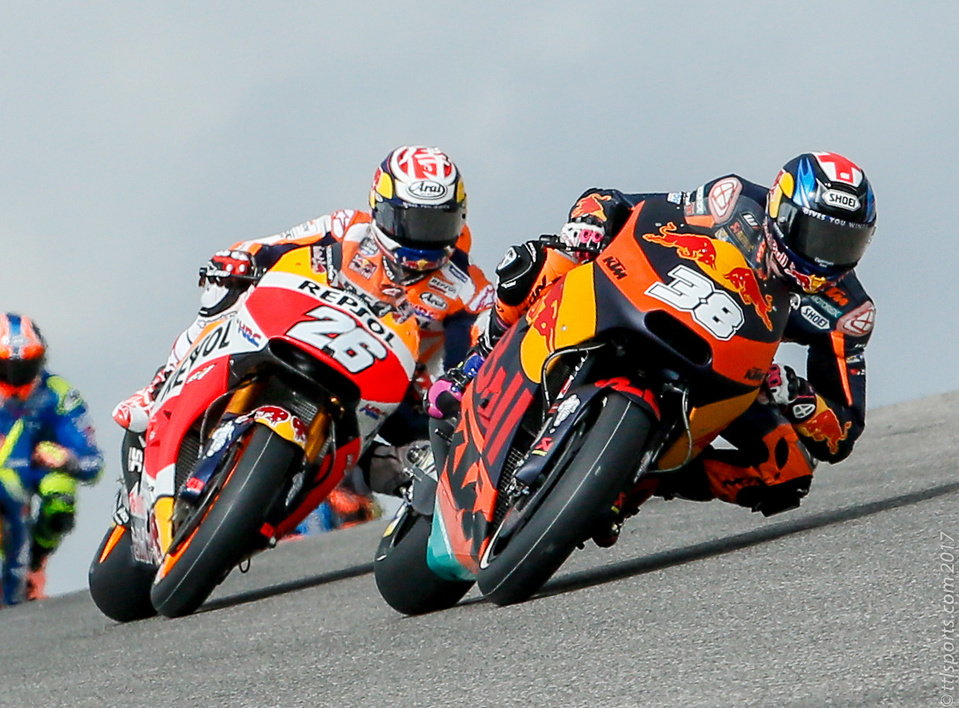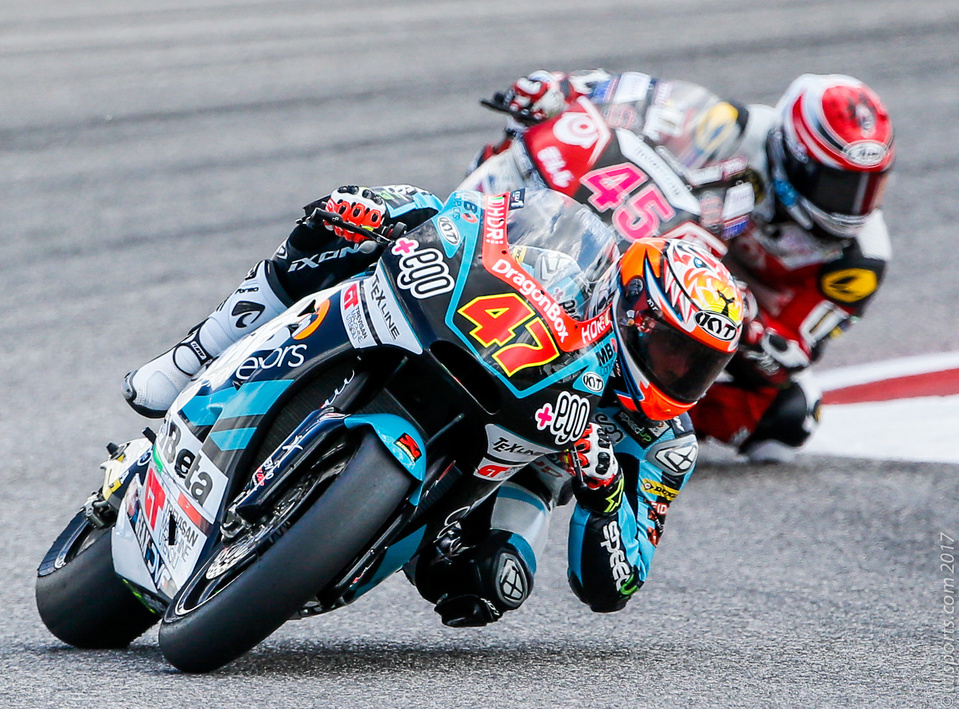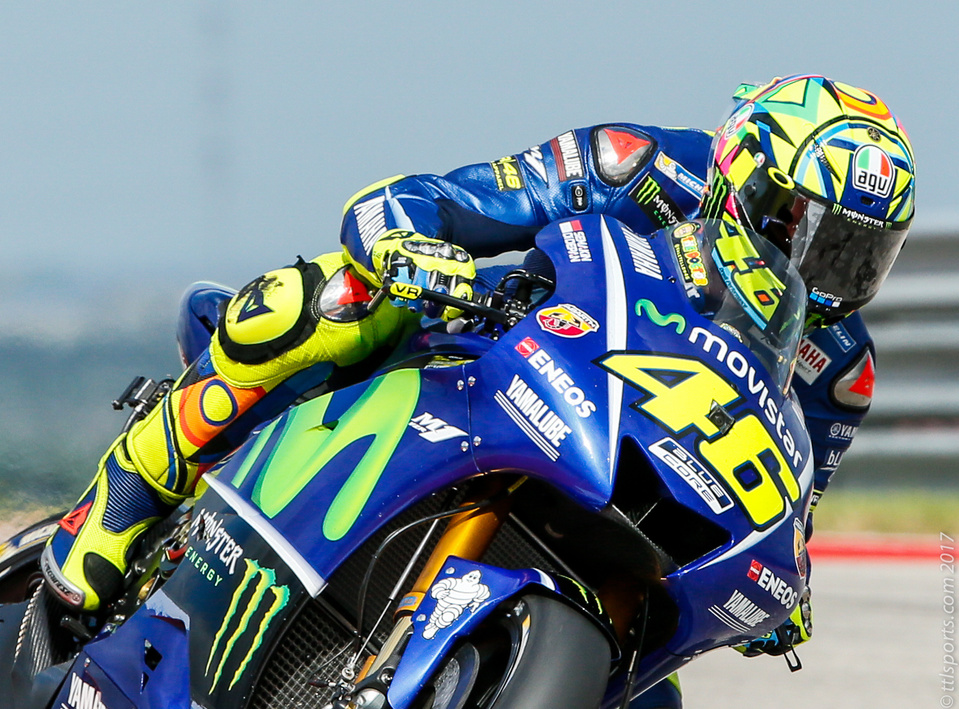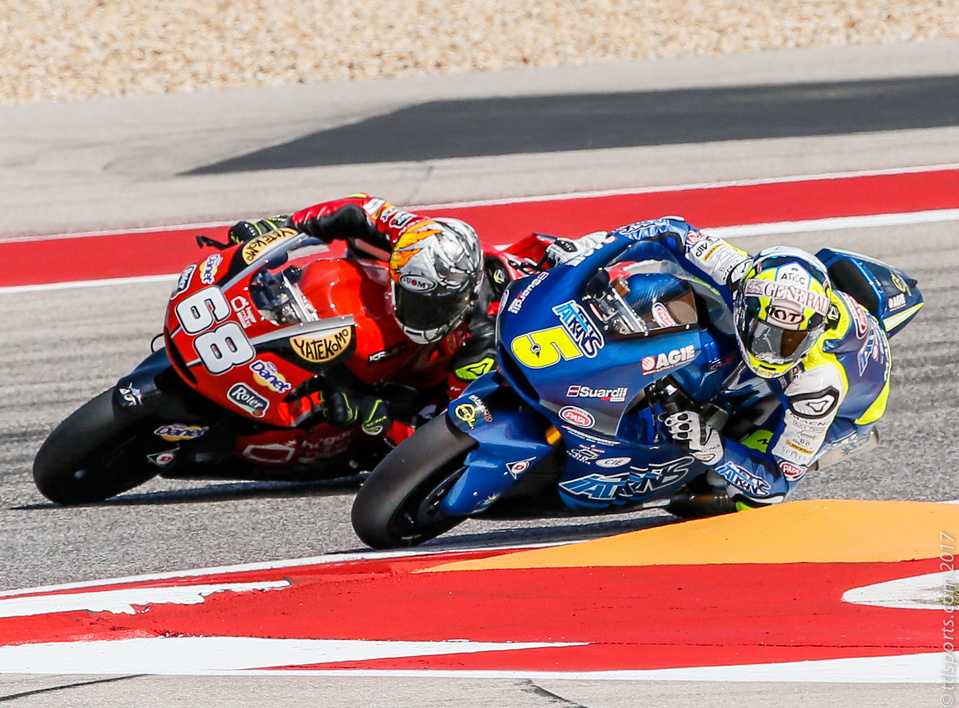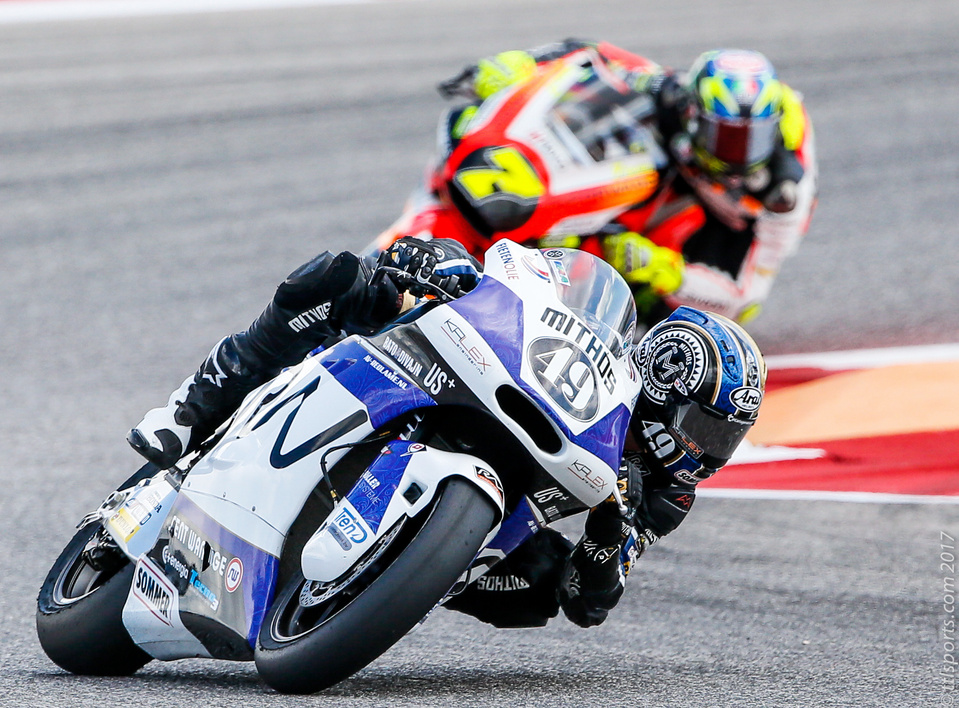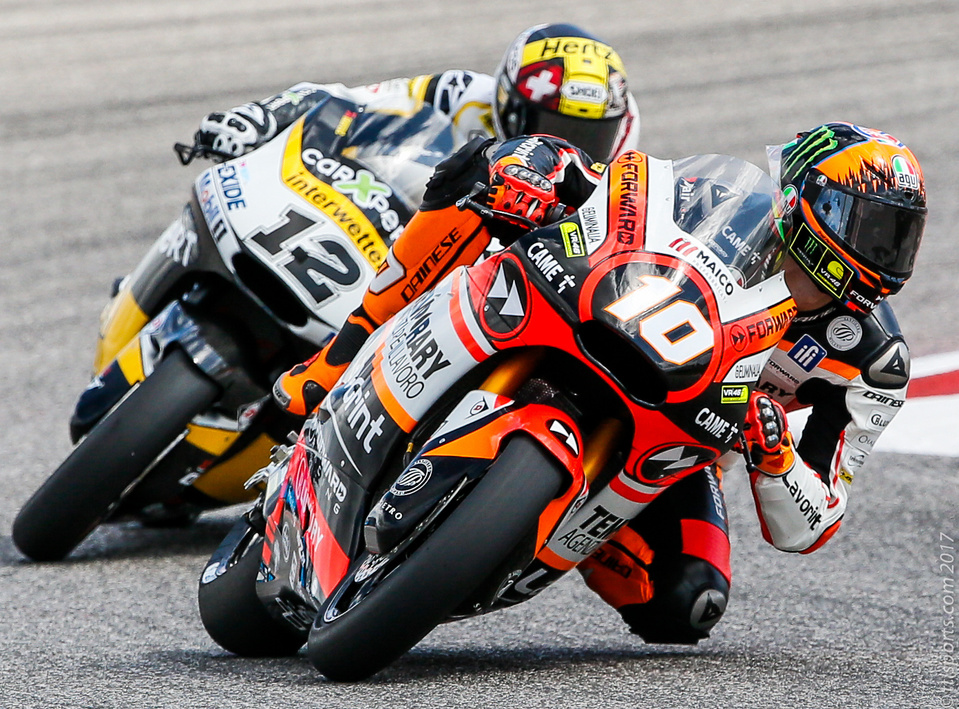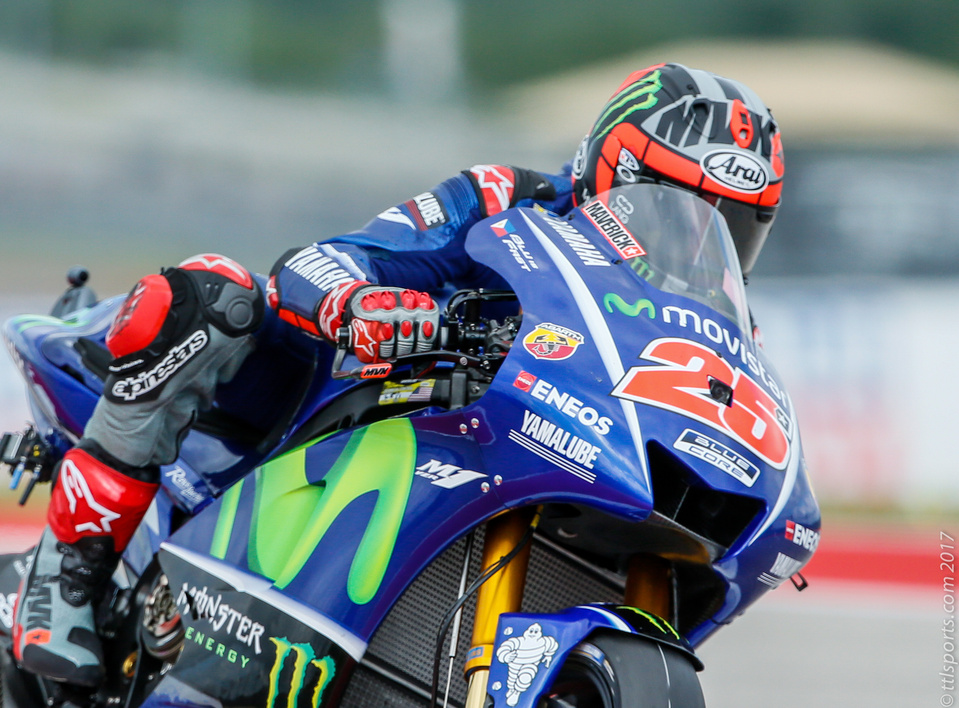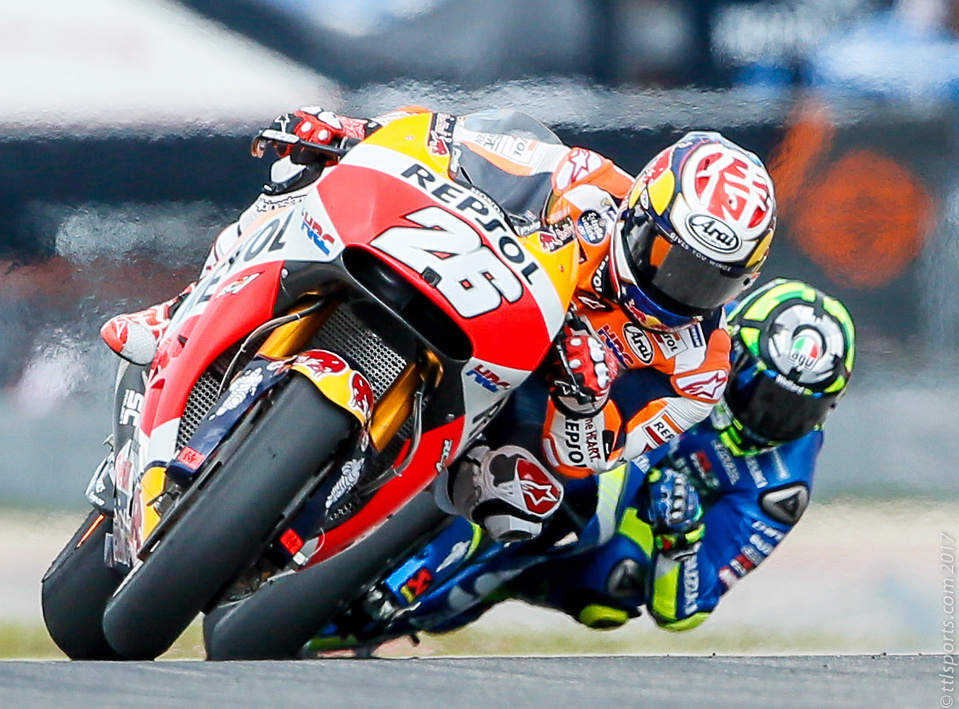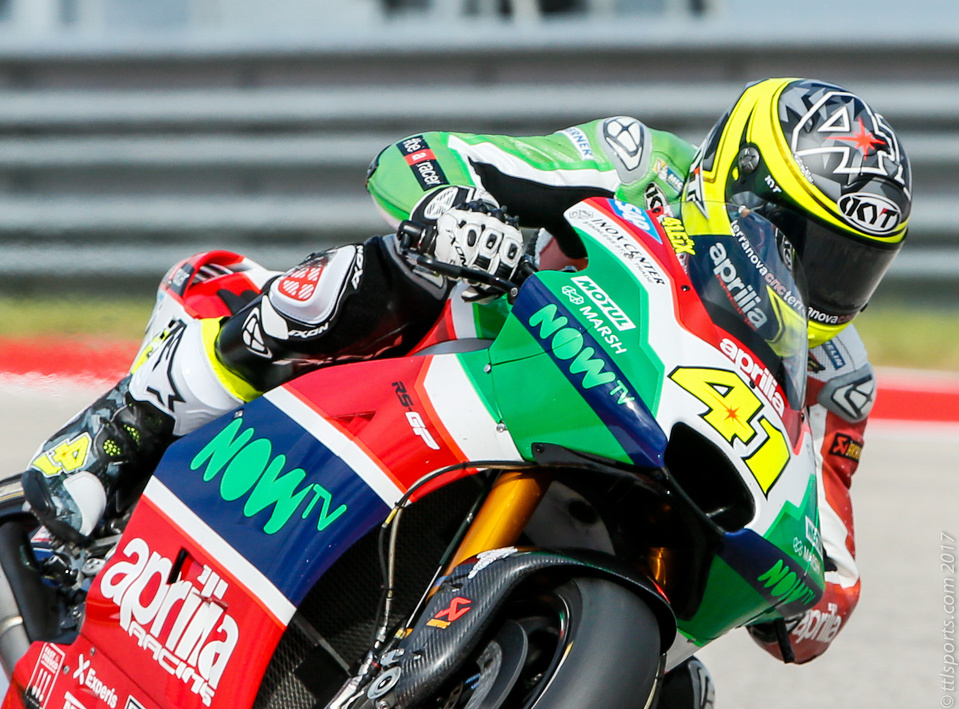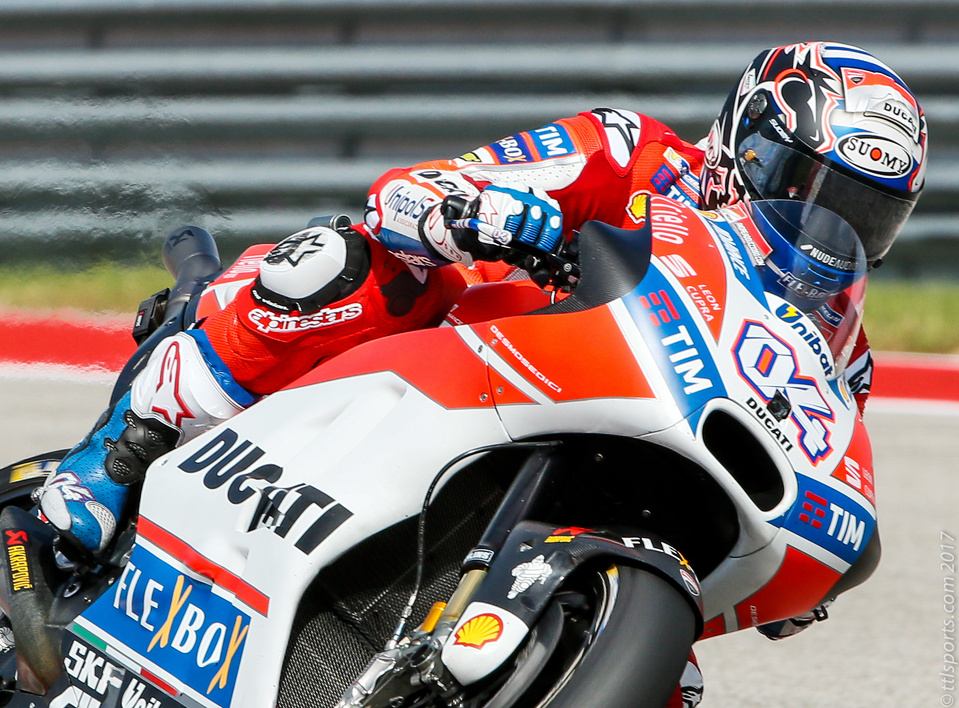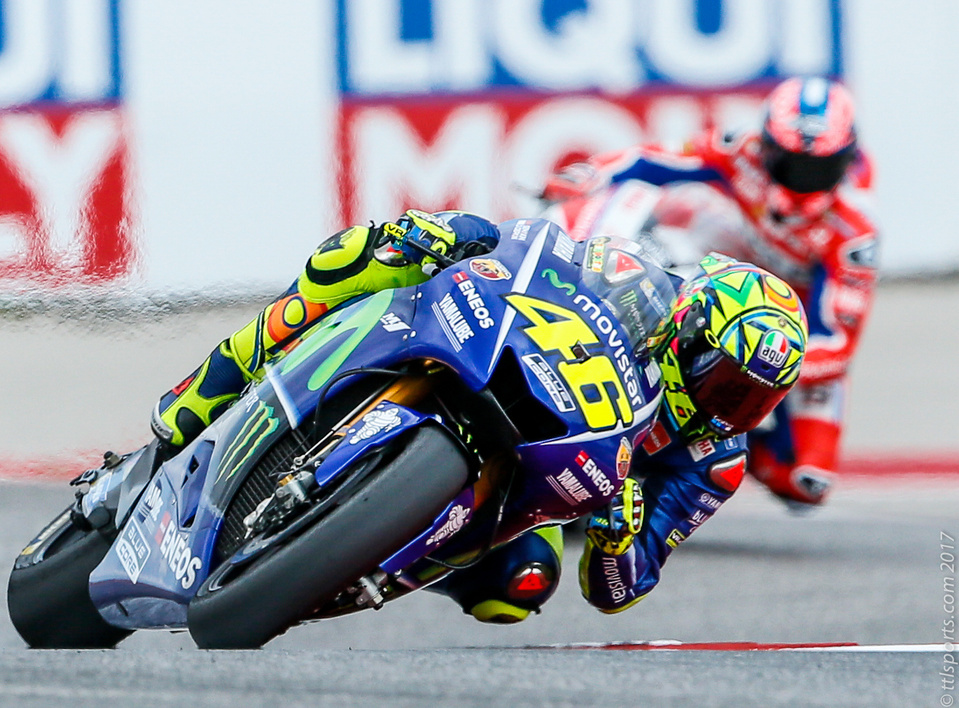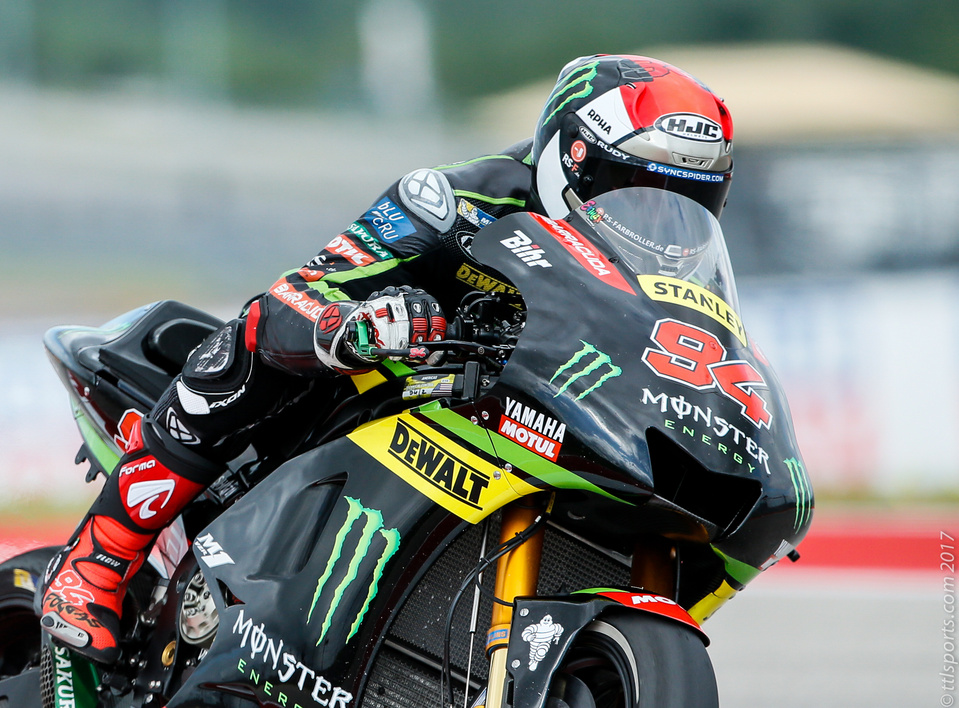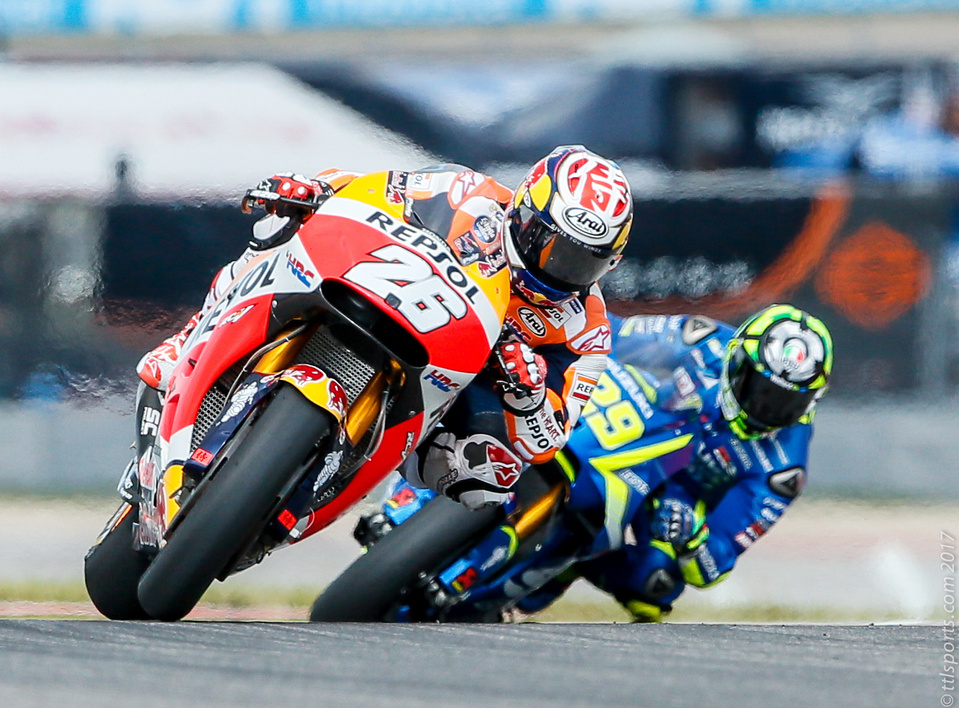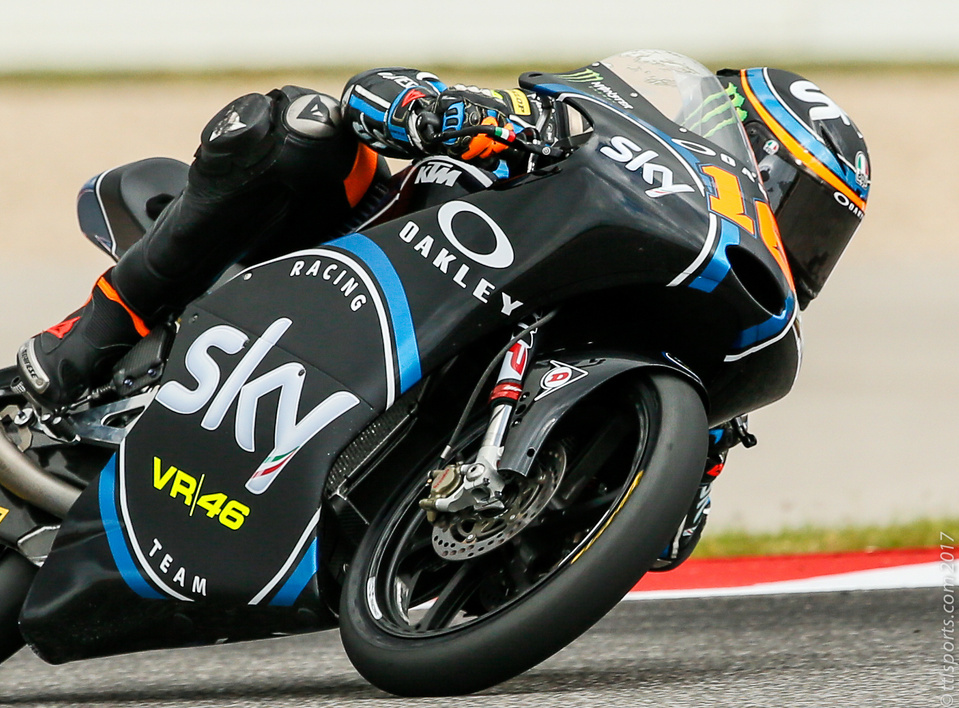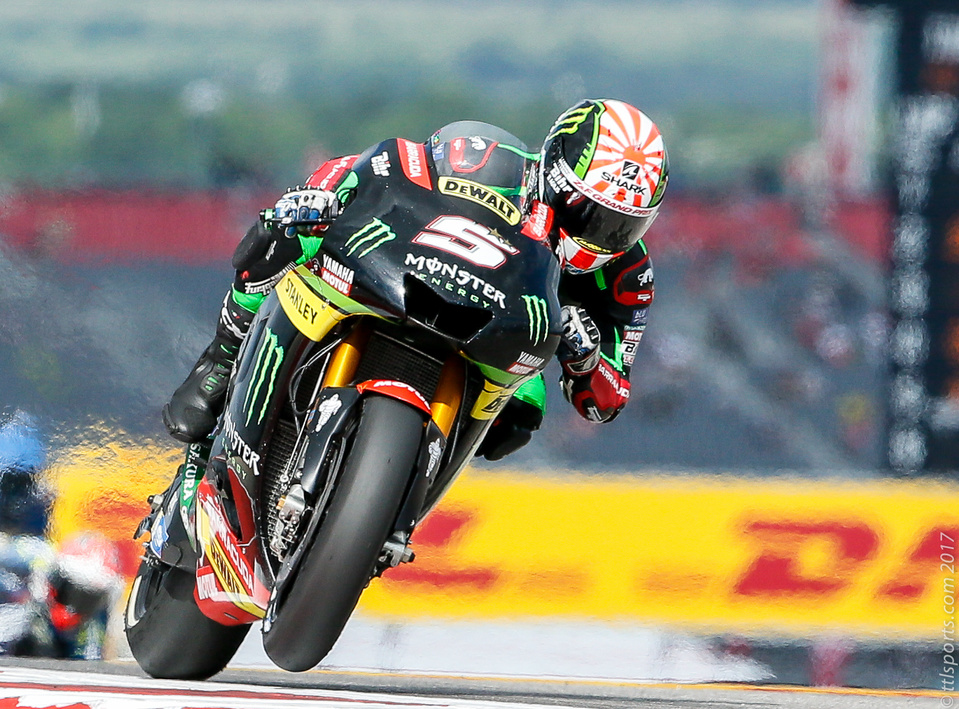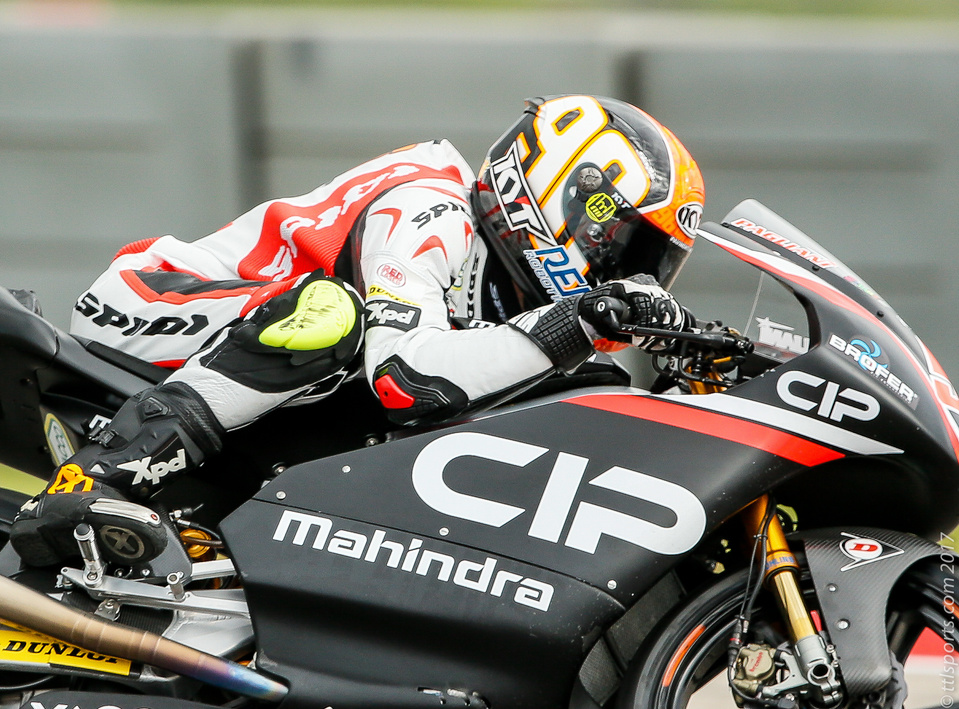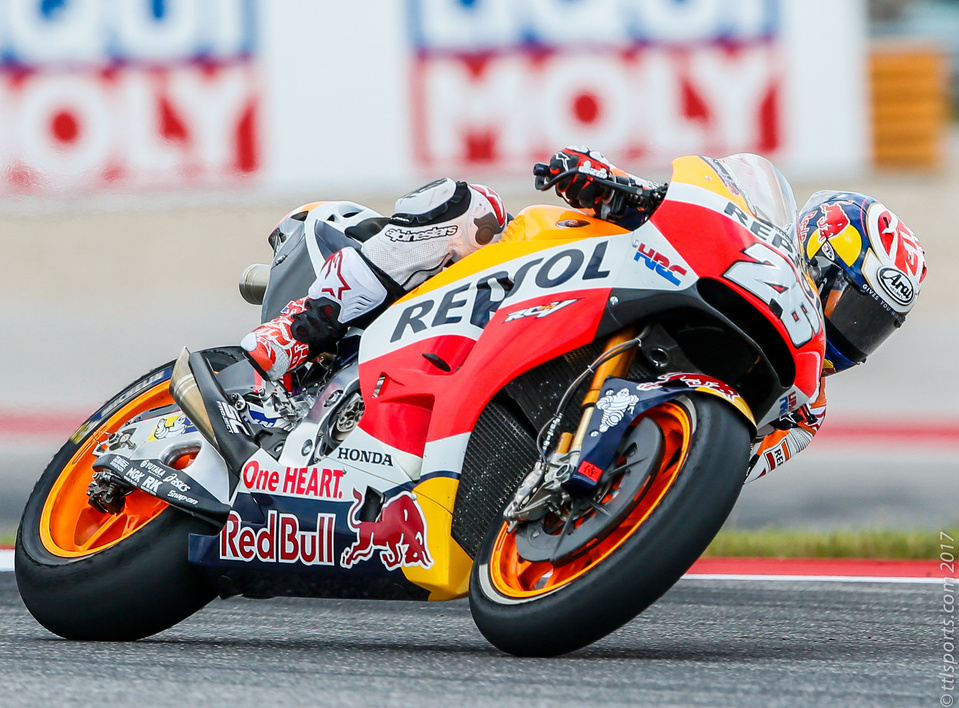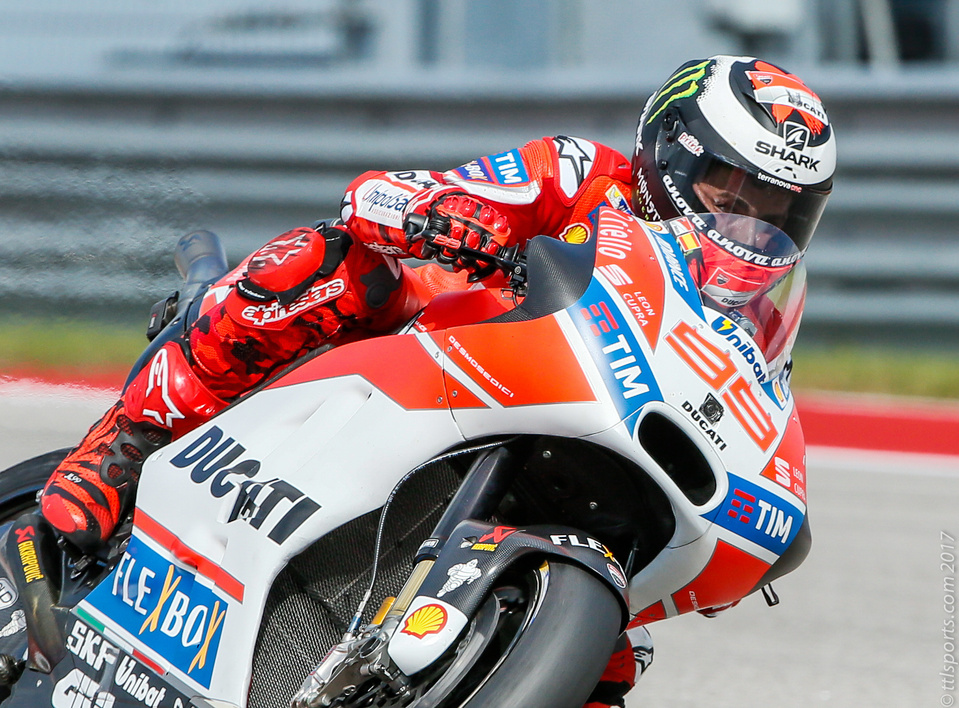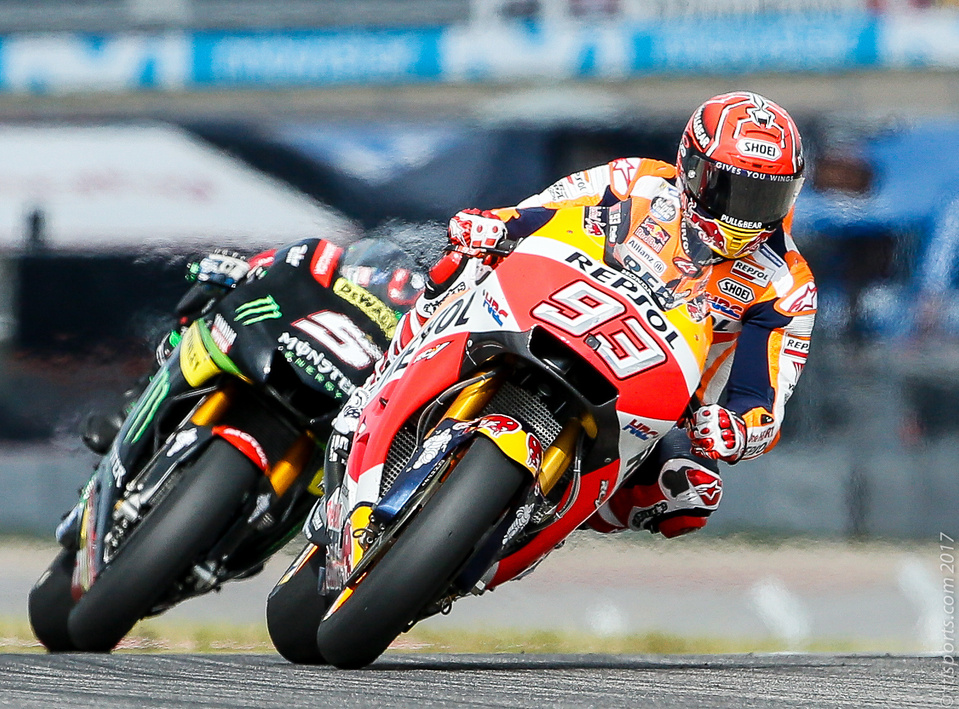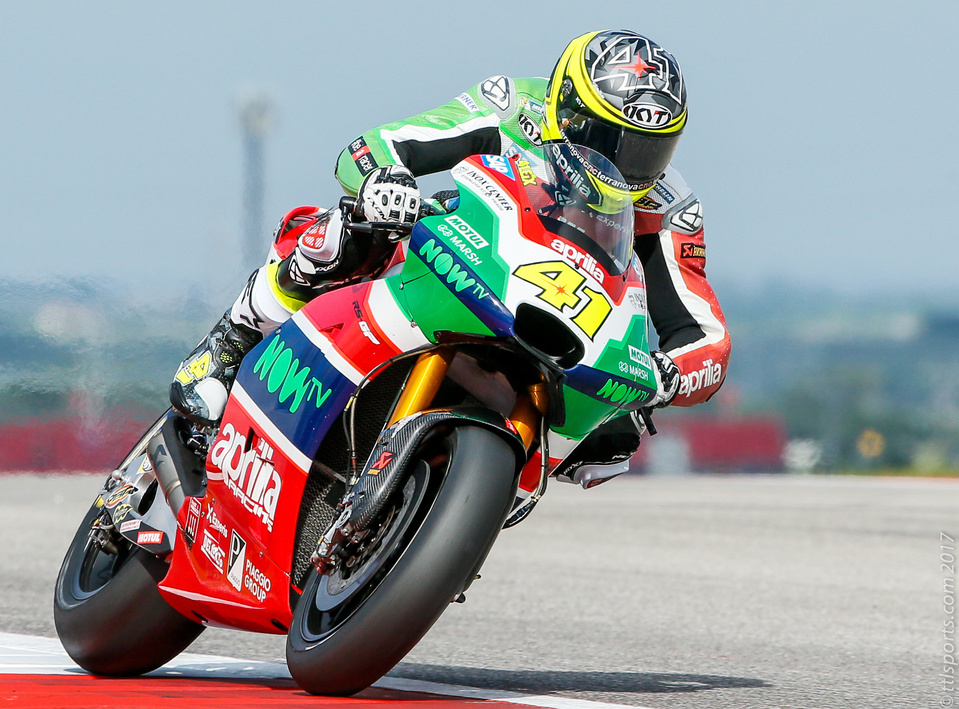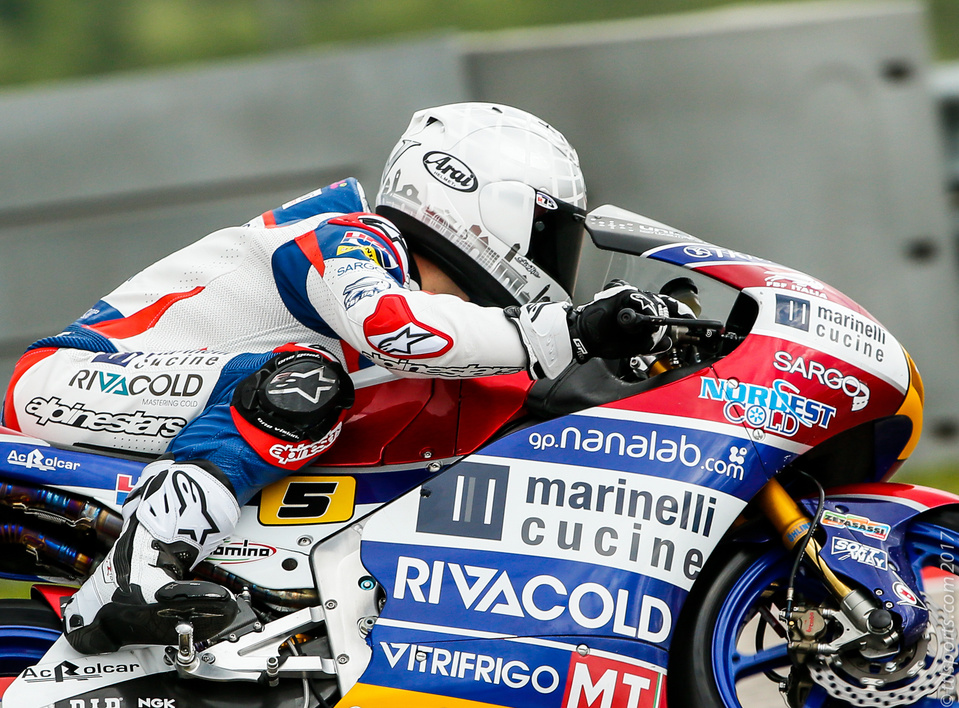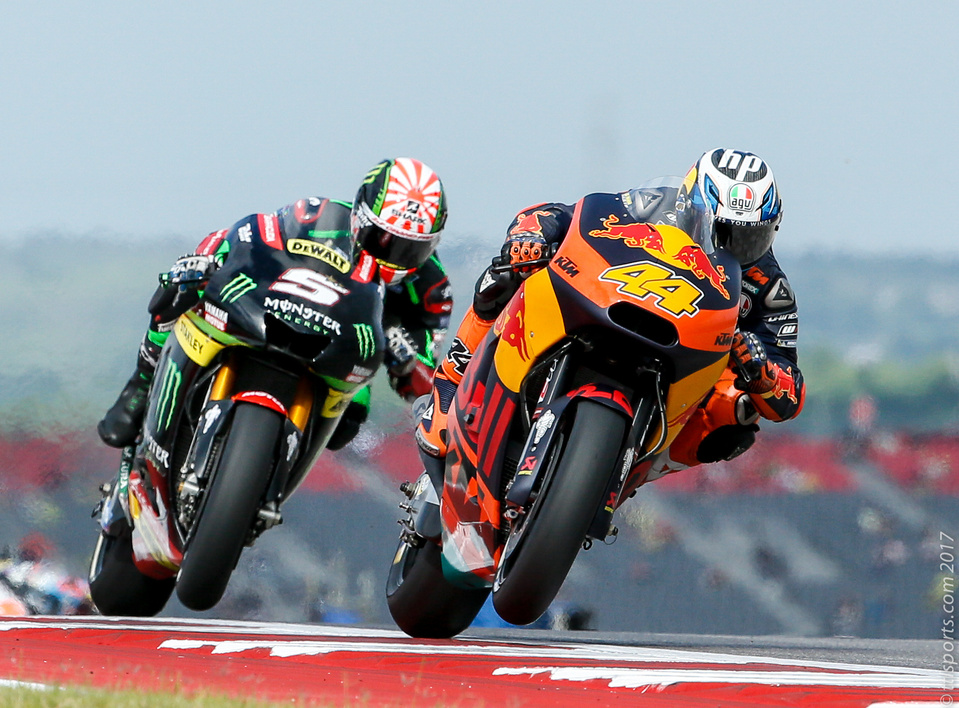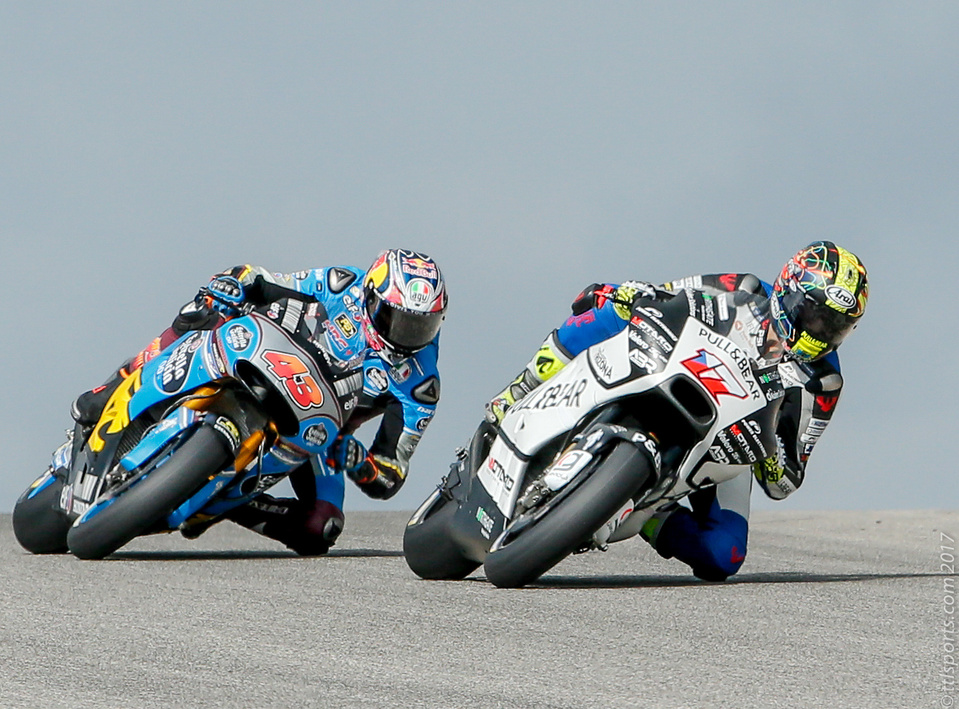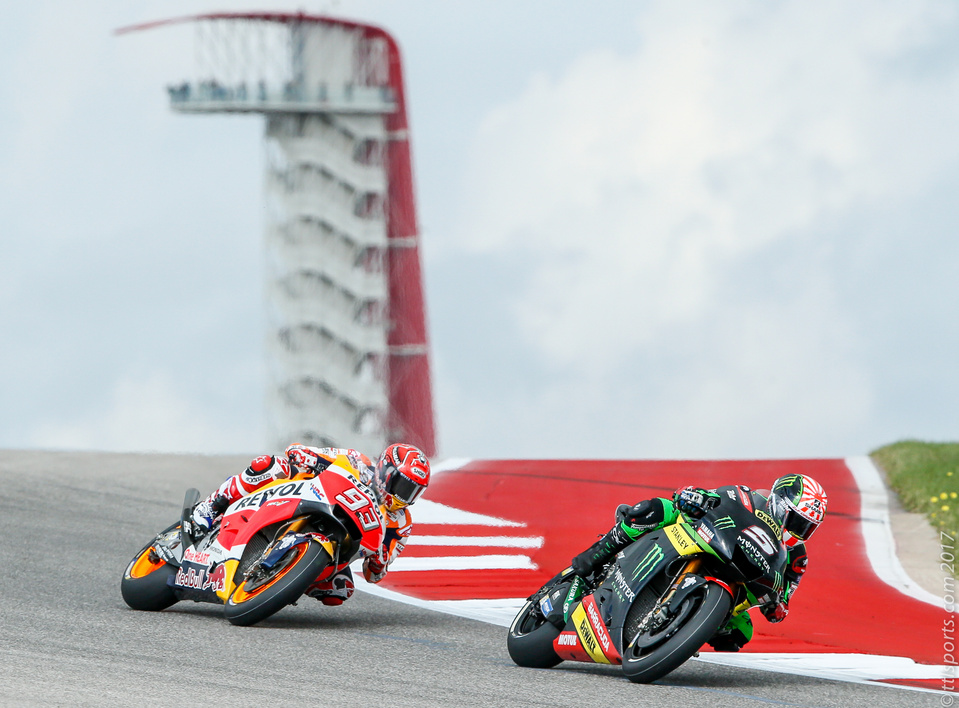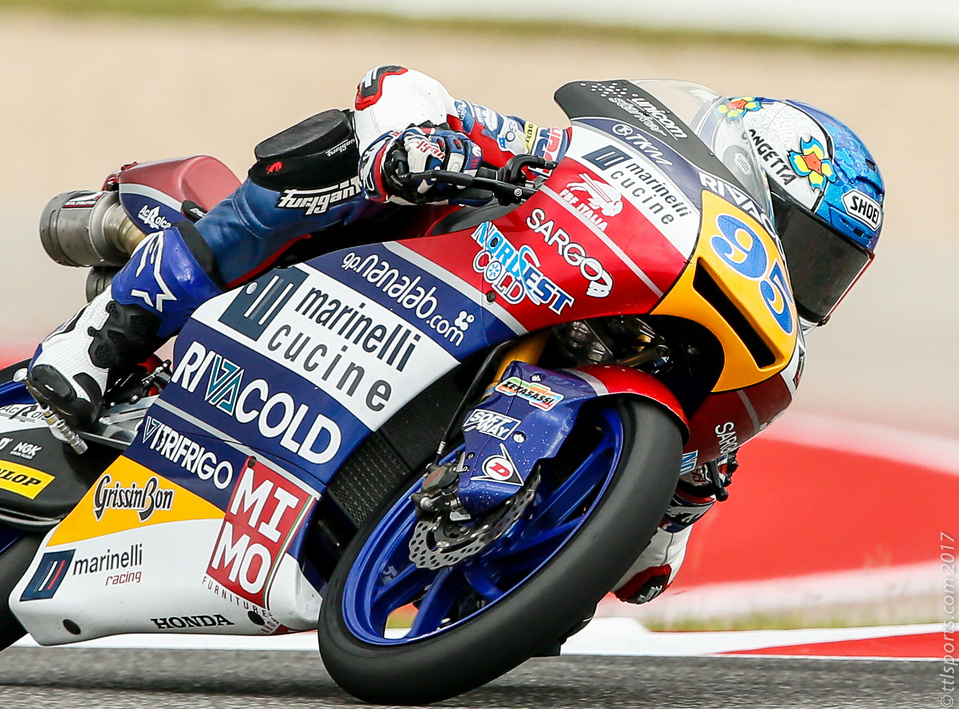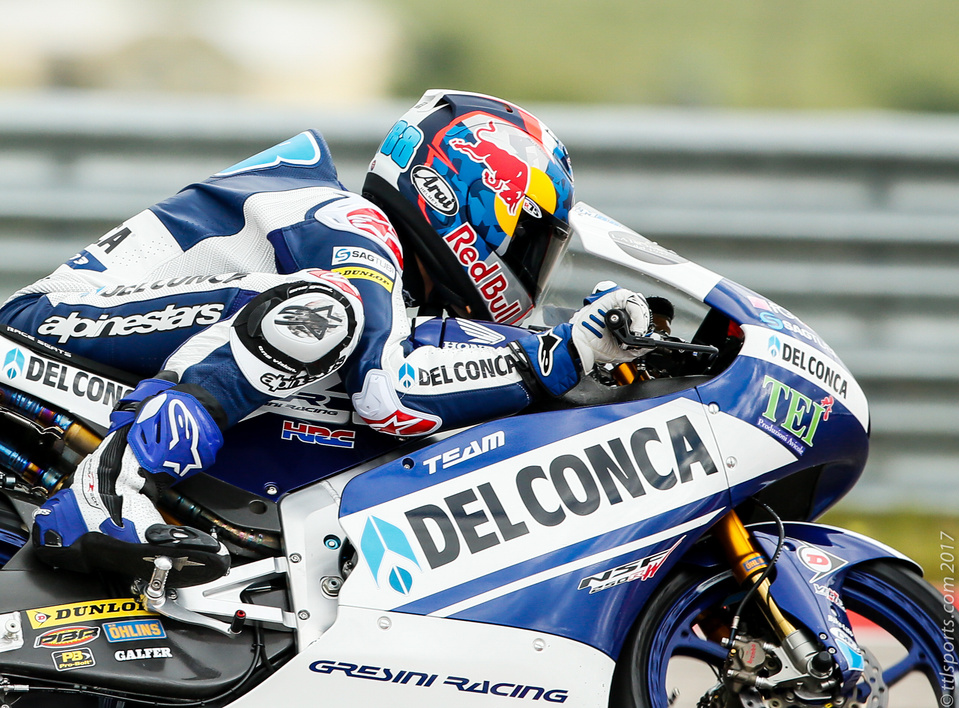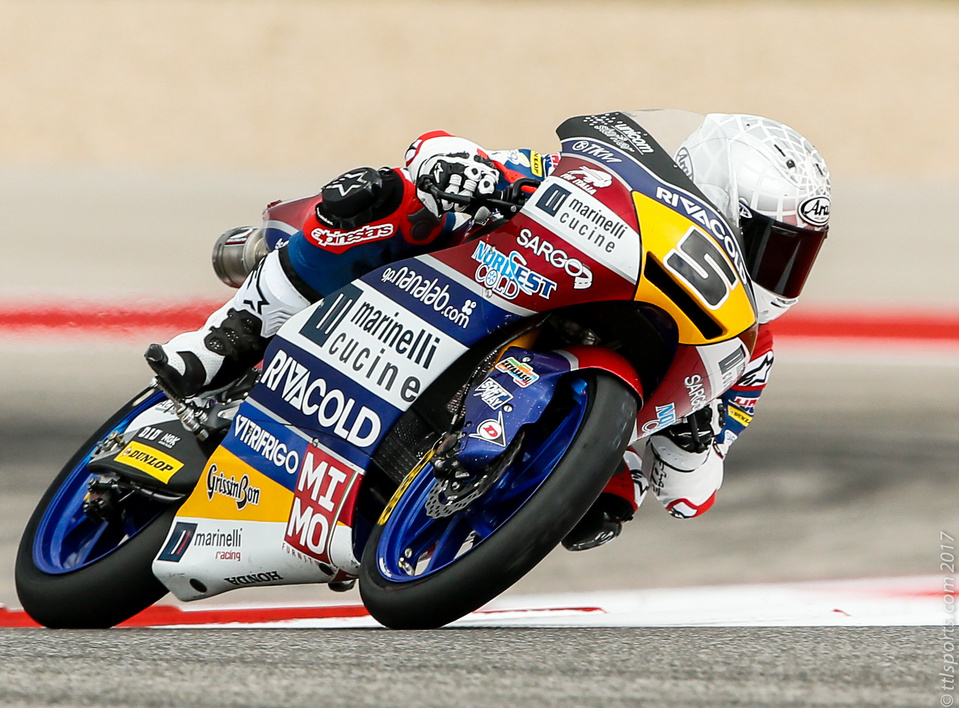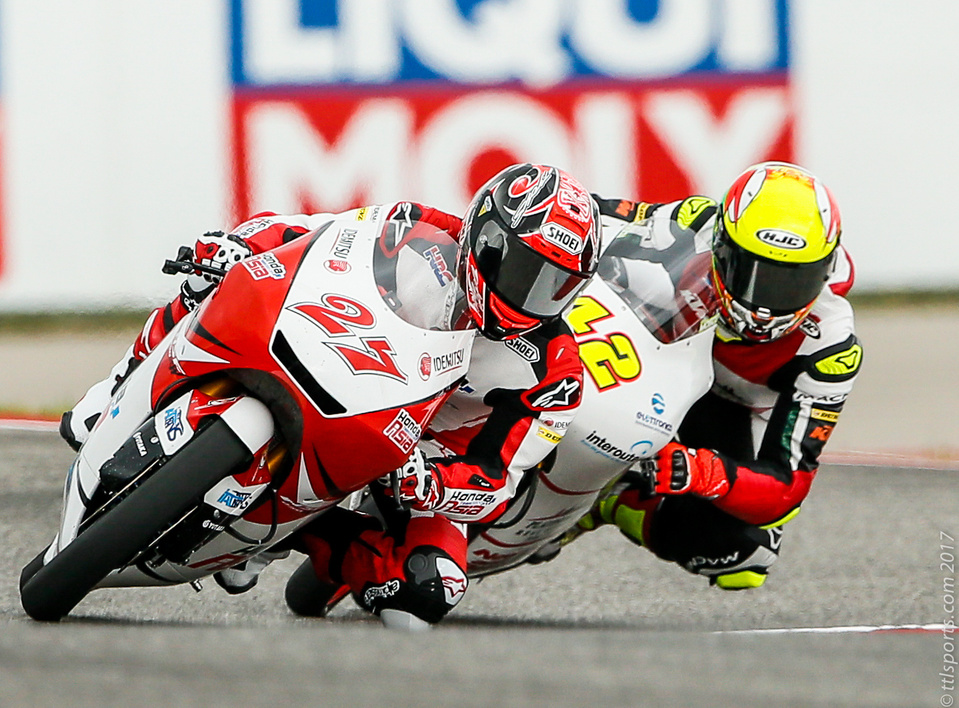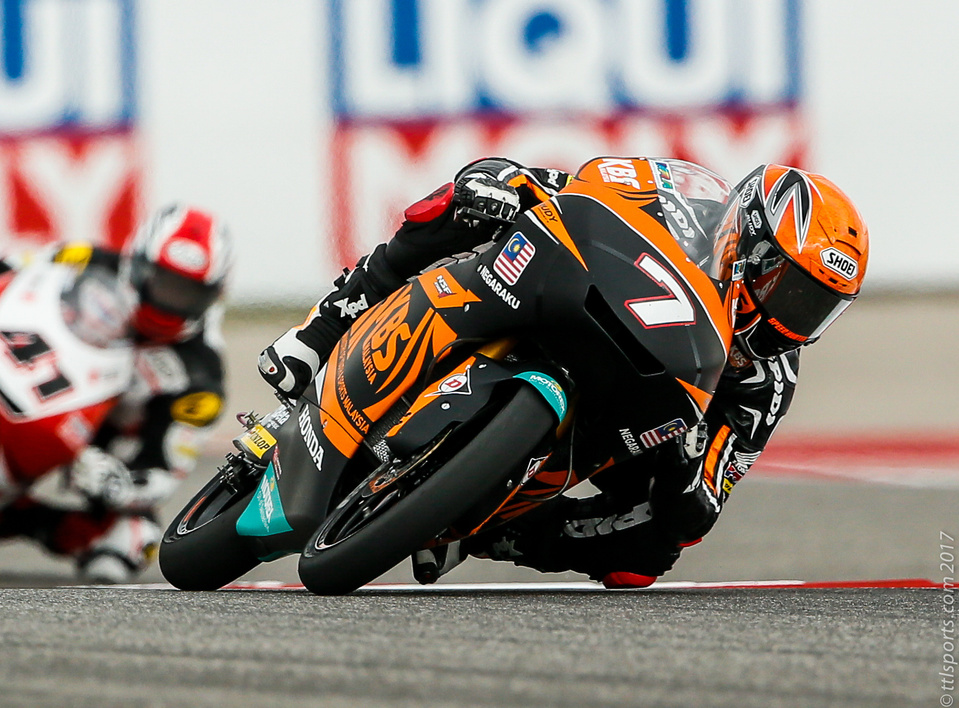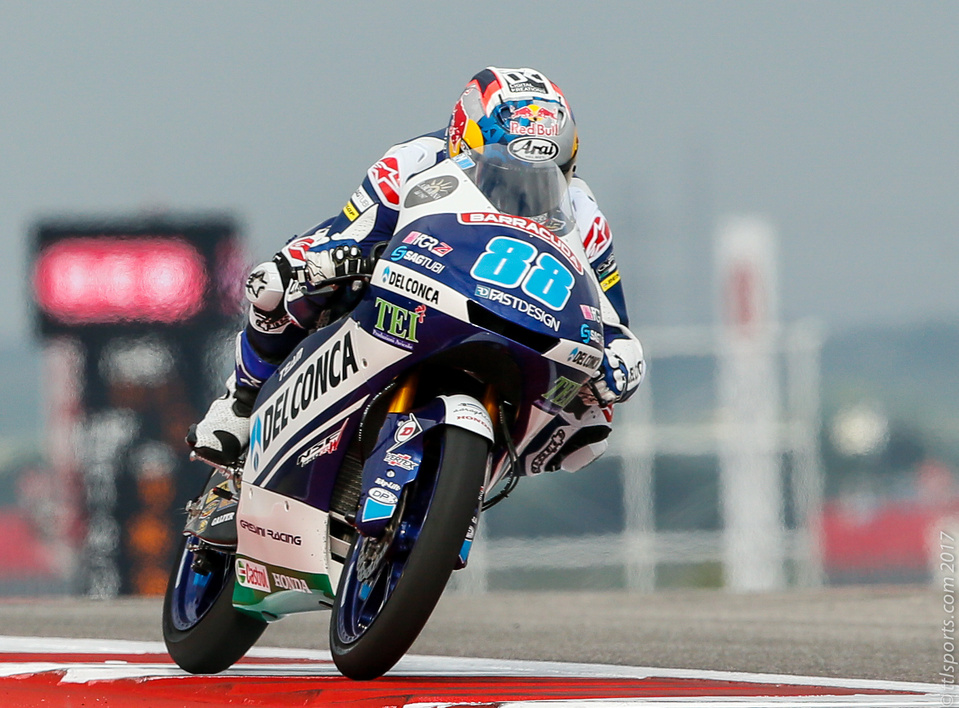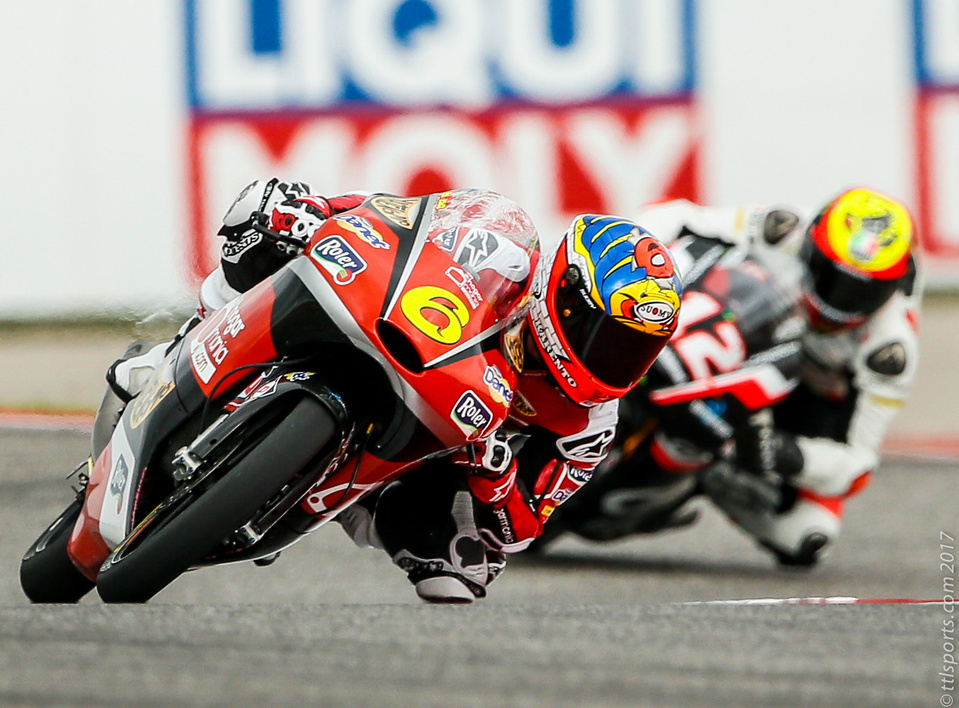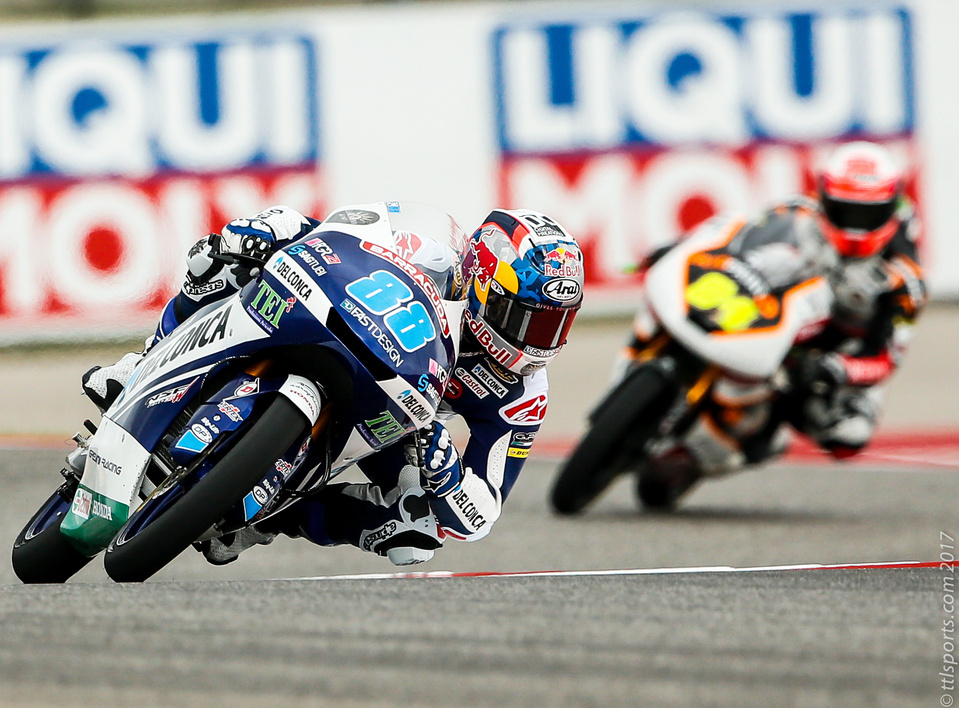 Sunday was a perfect ending to the fifth MotoGP event at the Circuit of the Americas. Saturday's qualifying rounds were a chilly and blustery, with over casted skies. But Sunday's weather was ideal for racing and spectating.
For the new comer, MotoGP is the premier class of motorcycle road racing, dating to 1949. The motorcycles are purpose-built racing prototypes, not available for purchase by the general public and cannot be legally ridden on public roads.
The championship is currently divided into three classes: MotoGP, Moto2 and Moto3. MotoGP is the premier class, with Moto2 and Moto3 being stepping-stones. All three classes use four-stroke engines. Engine sizes and minimum weights permitted
in each class are as follows:
MotoGP: 1,000 cc, 157 kg (motorcycle)
Moto2: 600 cc, 215 kg (motorcycle + rider)
Moto3: 250cc, 152 kg (motorcycle + rider)
Sunday's MotoGP competition found Marc Marquez (#93, Repsol Honda Team) on top, again. Marquez won his fourth consecutive event, each time from the pole position. In 2013, Marquez became the youngest rider to start in the pole position and win the competition. Marquez initially battled with Repsol Honda teammate Dani Pedrosa (#26) for the victory. Valentino Rossi (#46, Movistar Yamaha MotoGP) then put on a late charge to take second, with Pedrosa taking third.
Franco Morbidelli (#21, EG 0,0 Marc VDS) took his third victory in a row this season in the Moto2 class. Tom Lüthi (#20, CarXpert Interwetten) followed a close second place, with the podium completed by Takaaki Nakagami (#16, Idemitsu Honda Team Asia).
Romano Fenati (#25, Marinelli Rivacold Snipers) took a nail-biting win in the Moto3 race, finishing four seconds ahead of battling Del Conca Gresini Moto3 teammates Jorge Martin (#88)and Fabio Di Giannantonio (#21). This was Fenati's his first win since last year in the same race. The race was initially Red Flagged and restarted, with distance shortened to 12 laps.