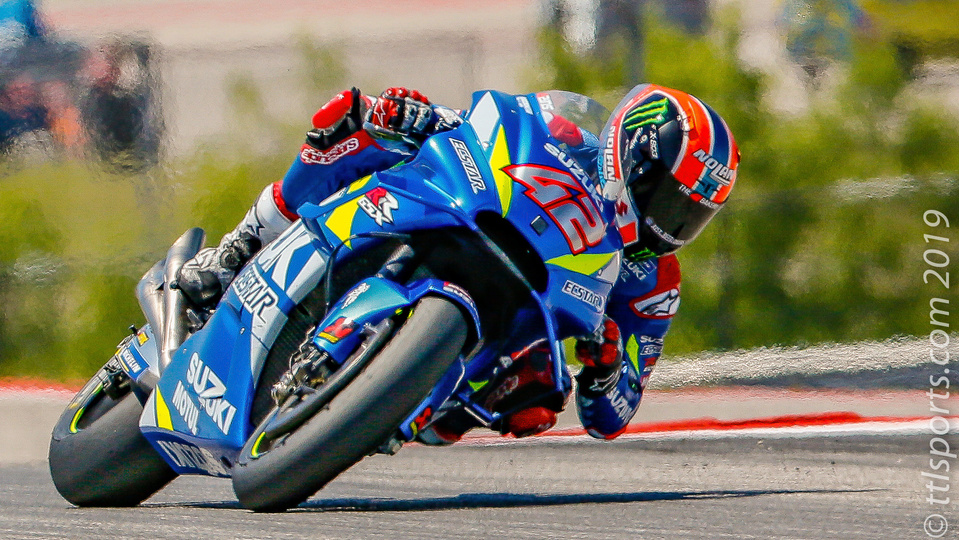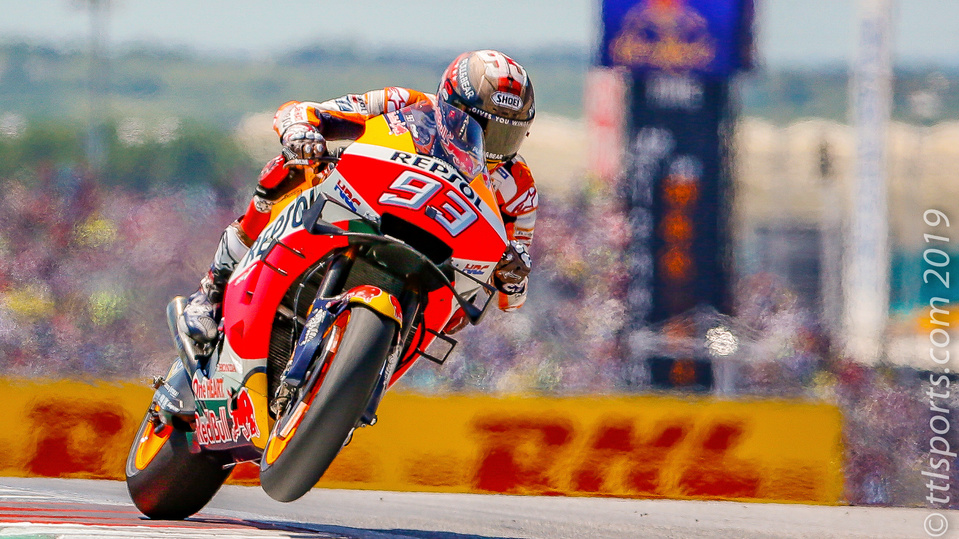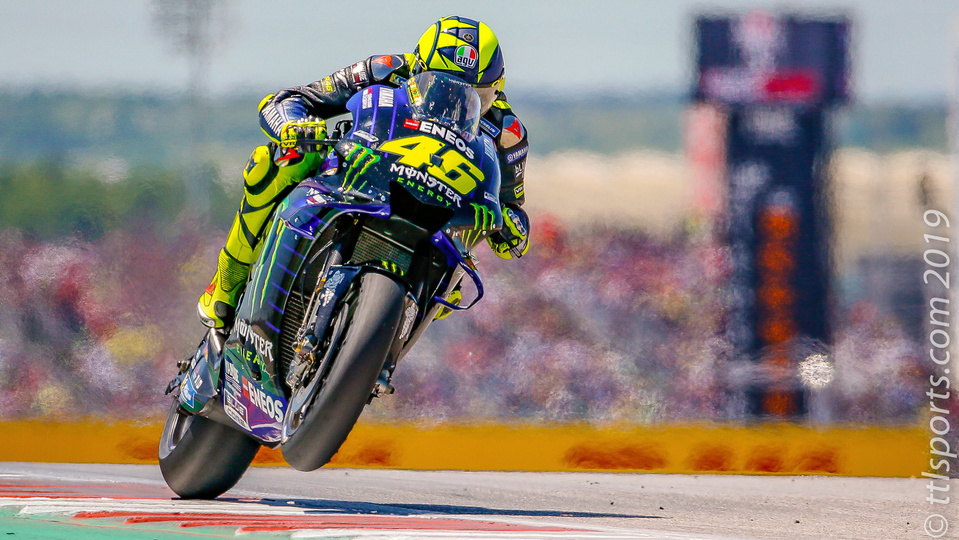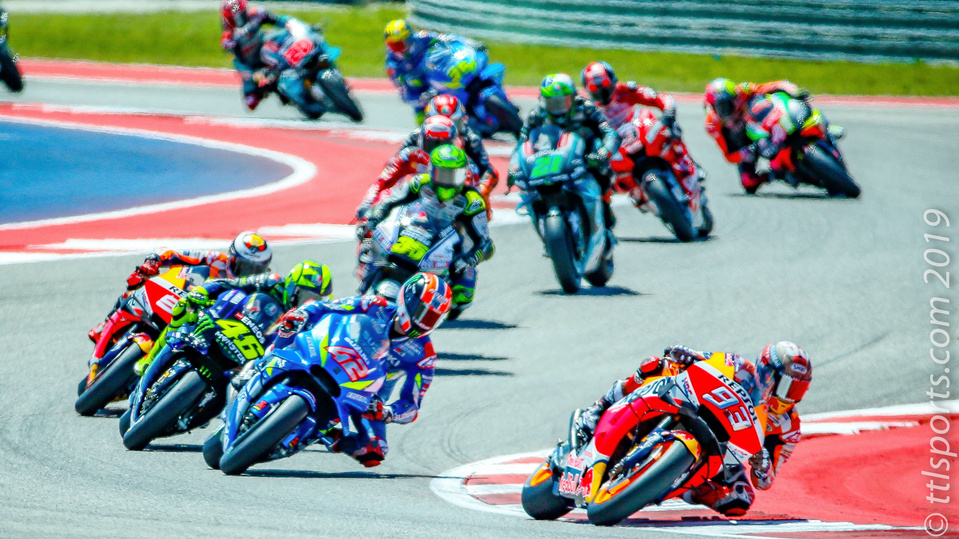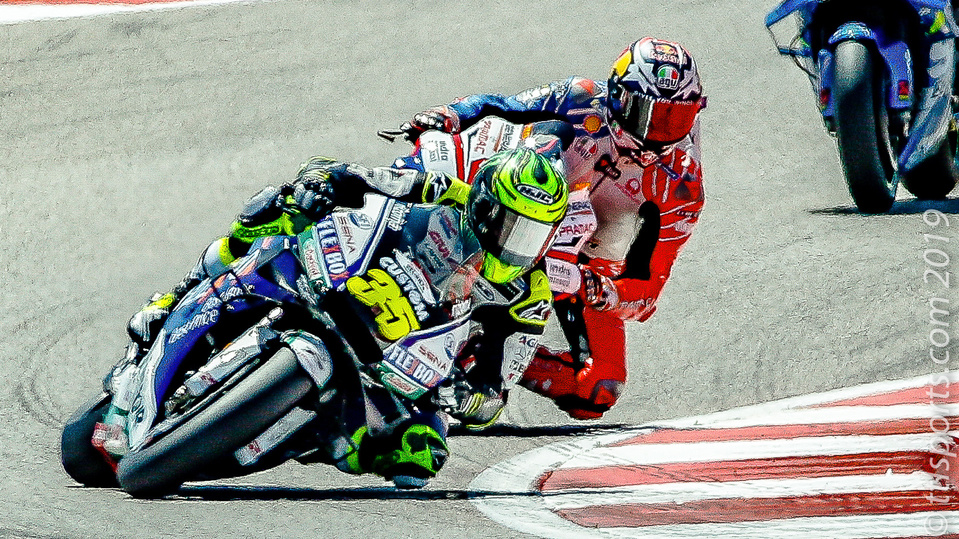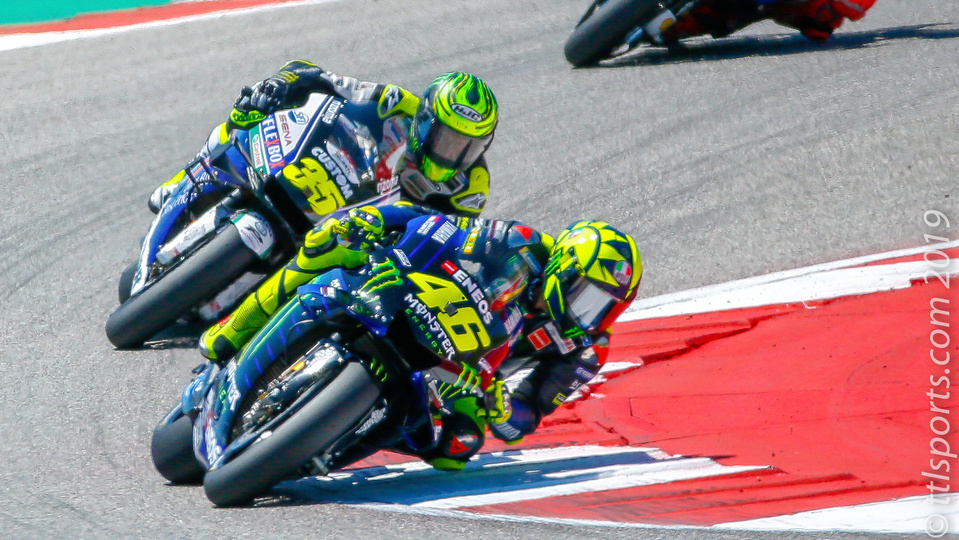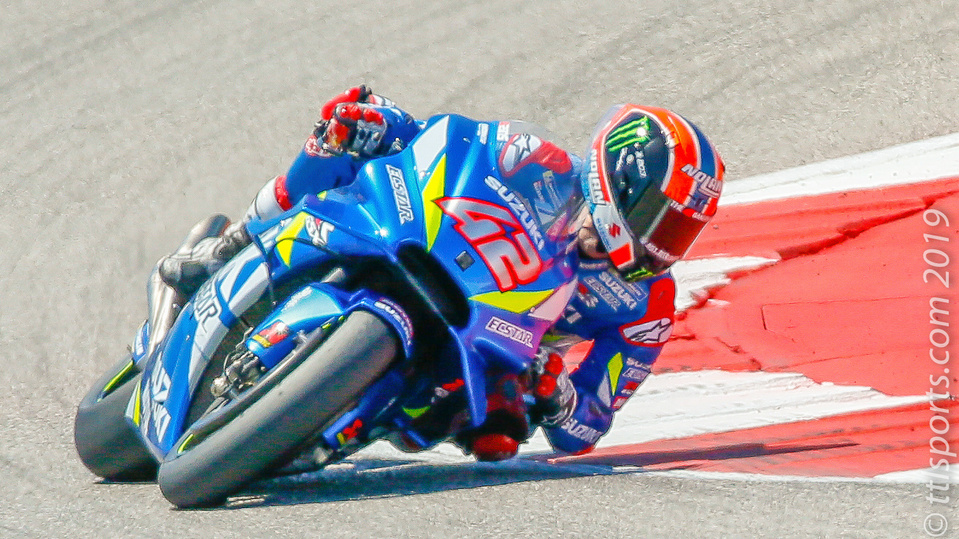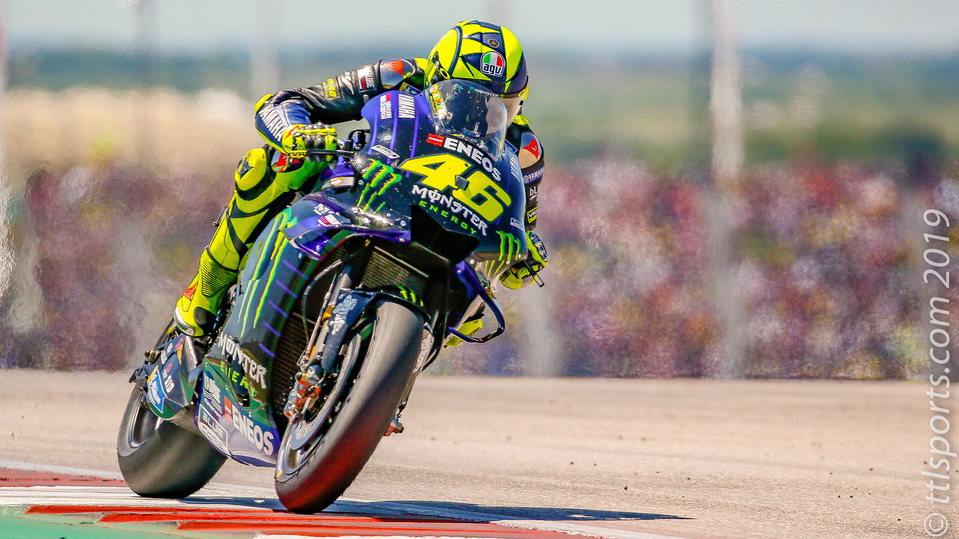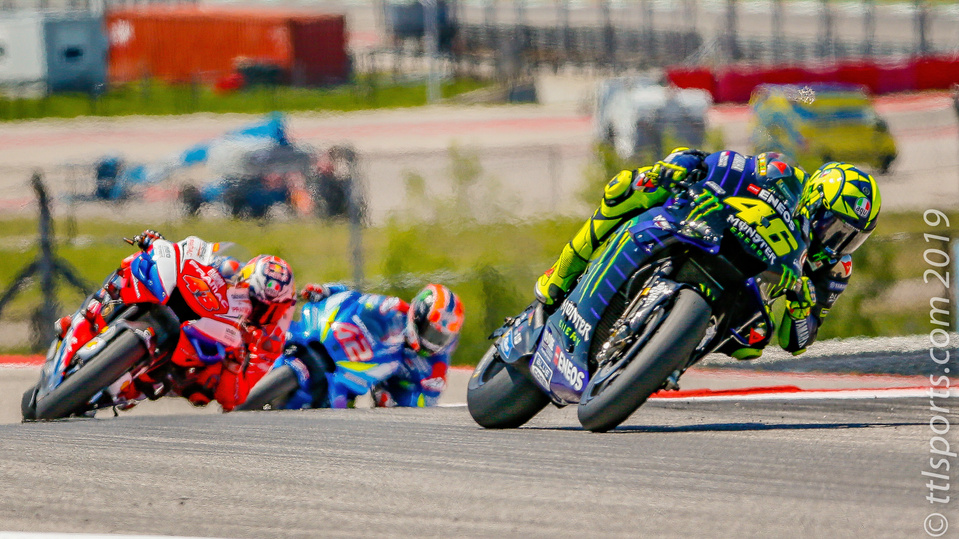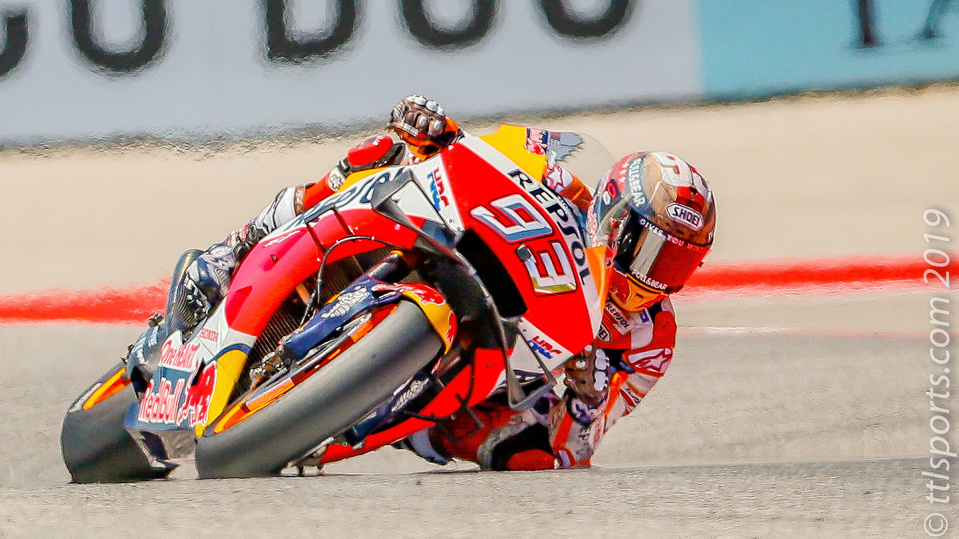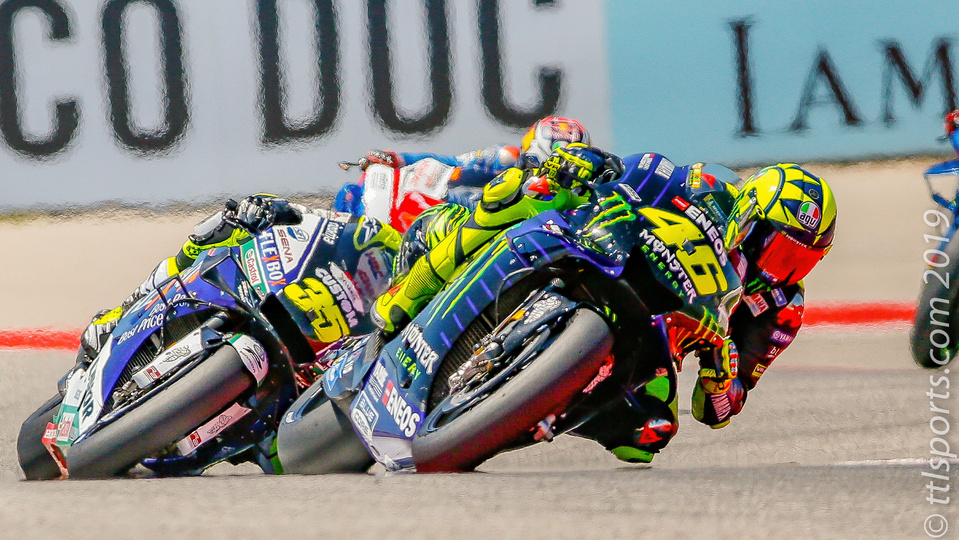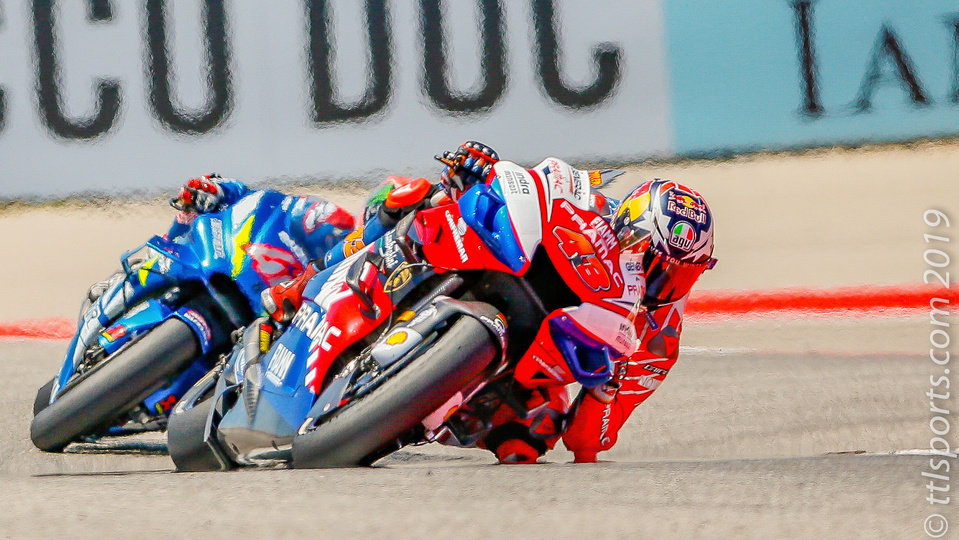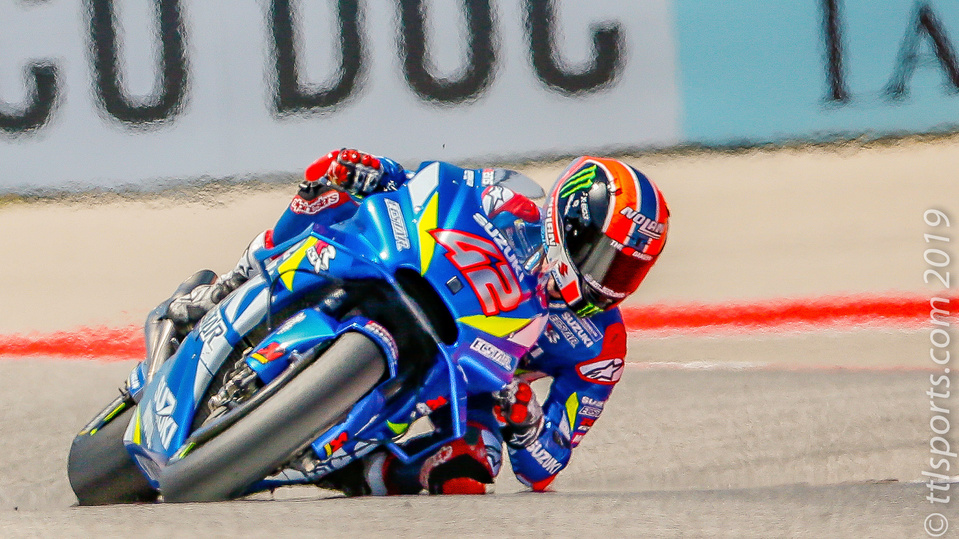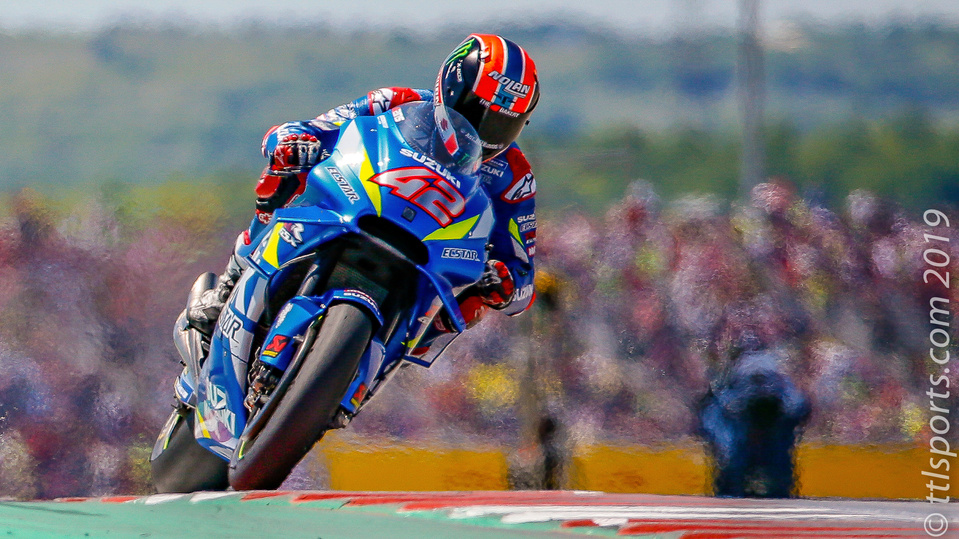 Alex Rins of Team Suzuki Ecstar beat Valentino Rossi for his first MotoGP win after Marc Marquez crashed. Marquez had a four-second lead on Rossi when he suffered a lowside crash at Turn 12 on lap nine.
Marc Marquez, a five-time world champion, had won every MotoGP event at the Circuit of the Americas (COTA) going into Sunday's race.
Marquez's fall gave Rossi the lead until Rins orchestrated a passing maneuver at Turn 7 on lap 17 of 20. Rins held off an attack by Rossi to win with a 0.462 second margin.
"I'm so happy, my feeling is incredible," said Rins. "For me, I beat Valentino. This is unbelievable. It was my dream when I was very young."


With this year's win, Rins became the first rider to win all three world Moto championship races at COTA. He won Moto3 in 2013 and Moto2 in 2016.
"It has been a great six years, but today I did a big mistake," Marquez told reporters after the race.
Jack Miller took the final podium position, finishing eight seconds behind Rossi.
Reflecting on the second place finish, Rossi told reporters "I'm very sorry I could not get the victory because when I saw Marquez crash I said, 'Maybe I can do it.' " He added, "It's a shame because I haven't won for a long time. But we are strong, and we will try next time."
Other than Rins, Ducati rider Andrea Dovizioso gained the most from Marquez's slide. Dovizioso and Marquez are battling for the lead in the World Championship and Sunday's result gave Dovizioso the edge.