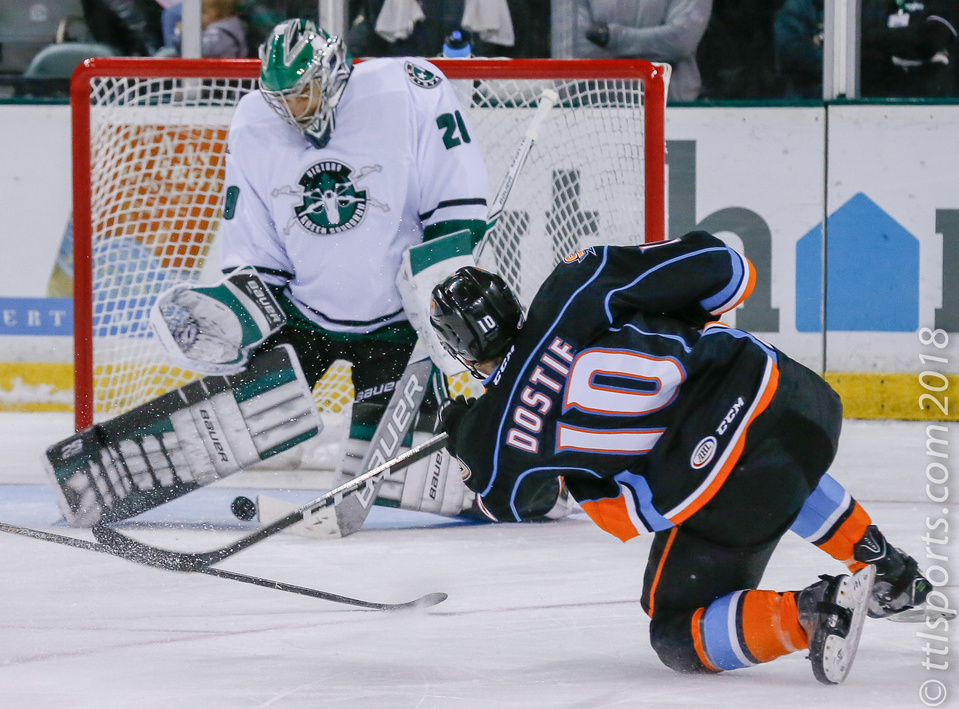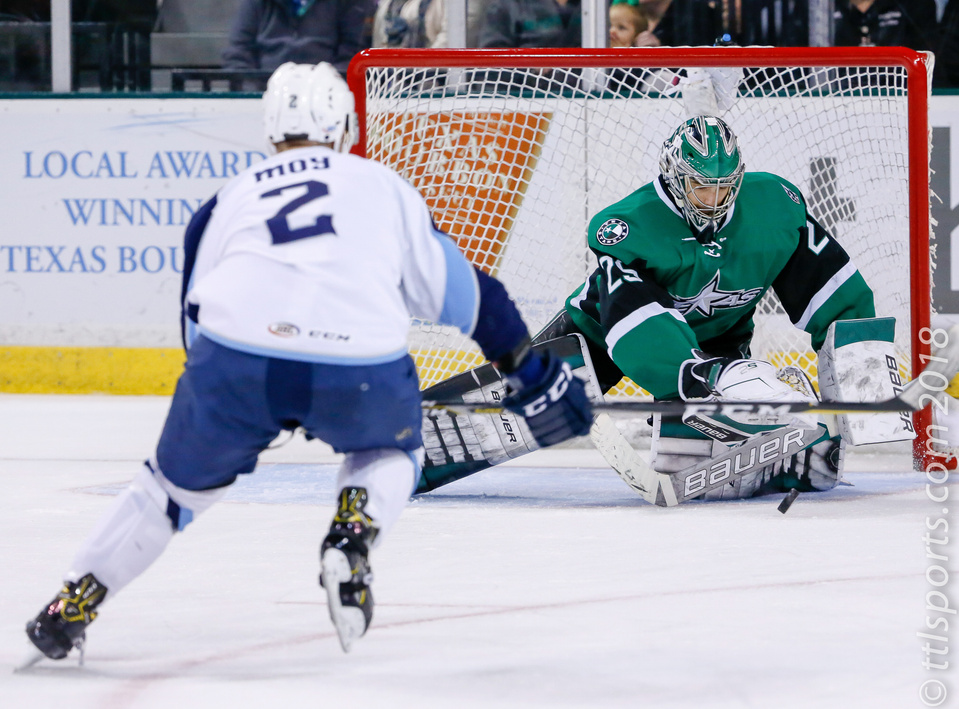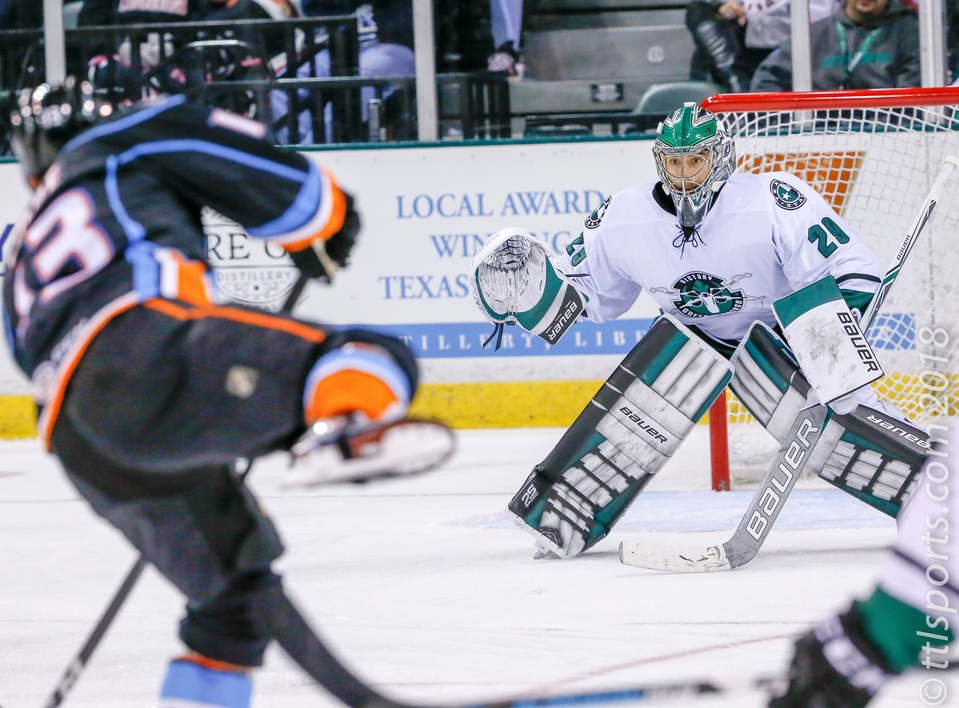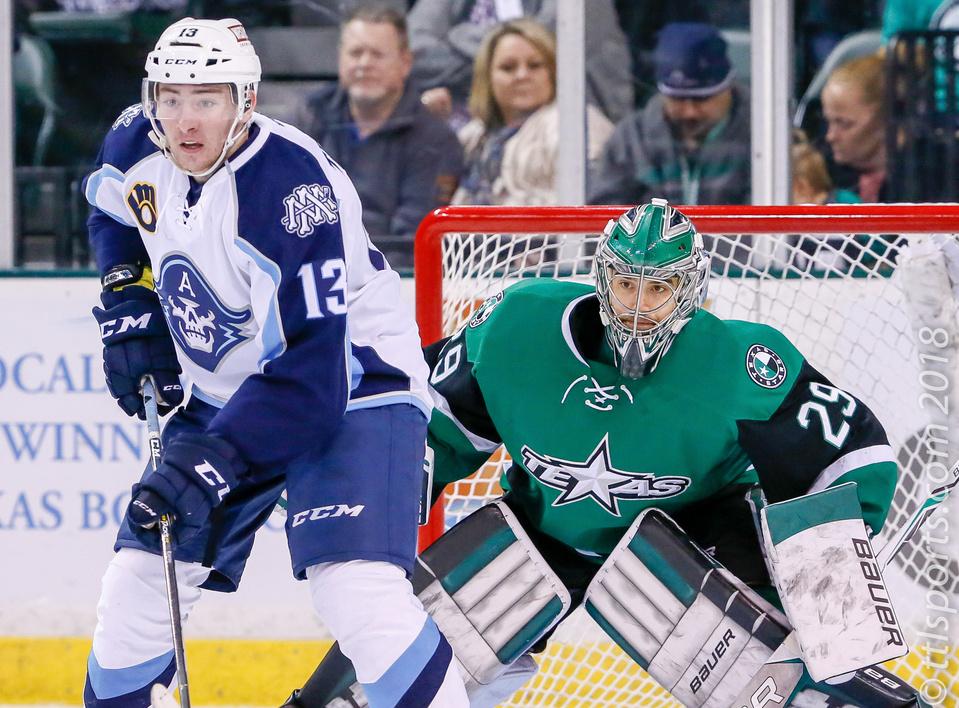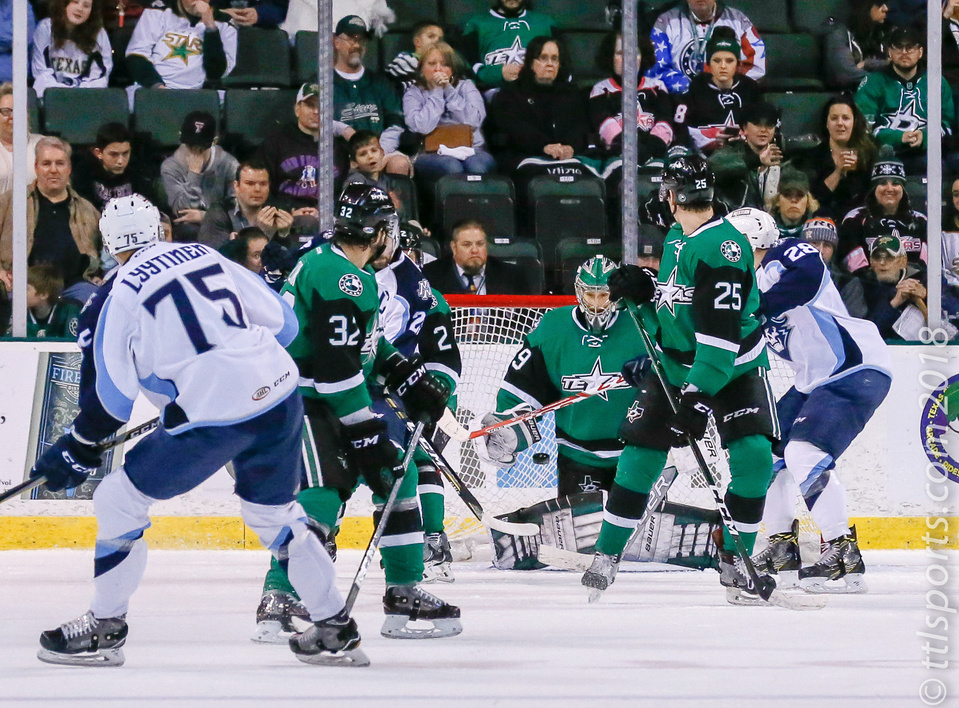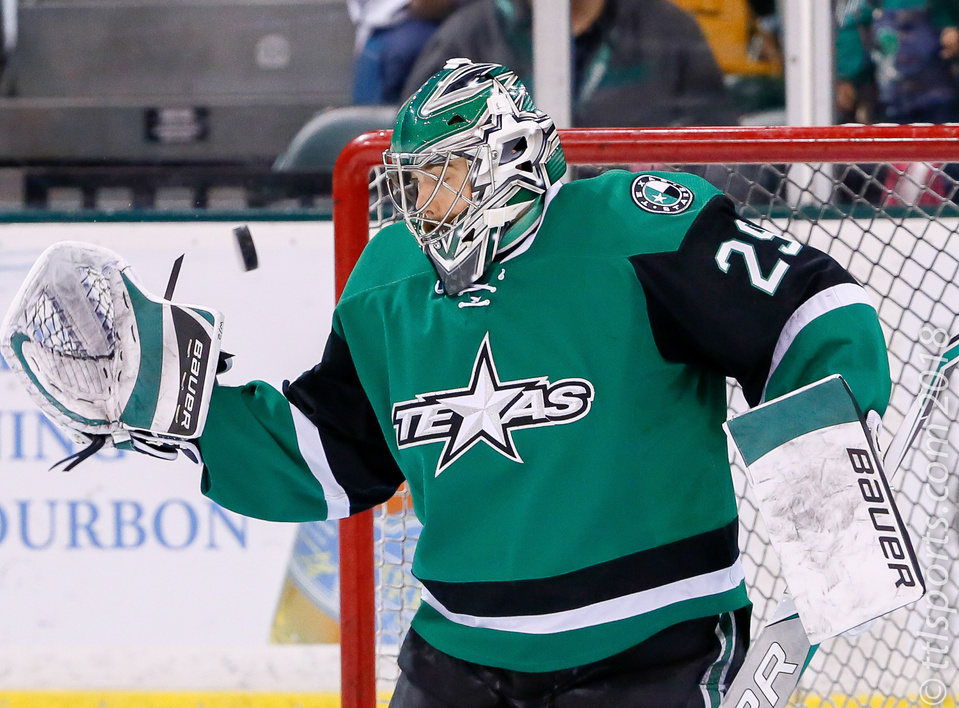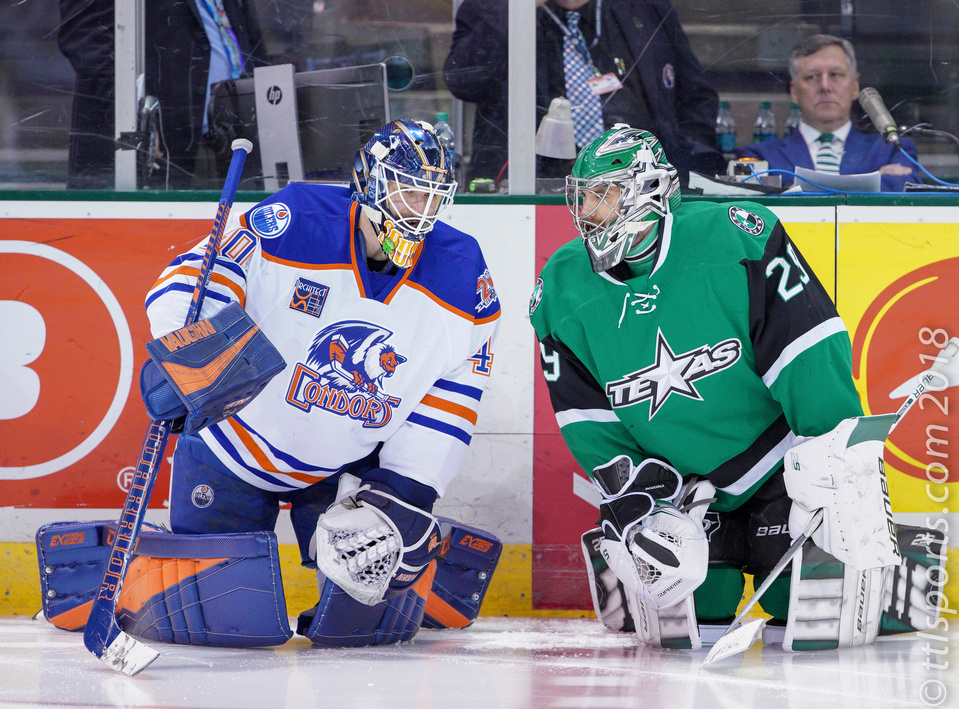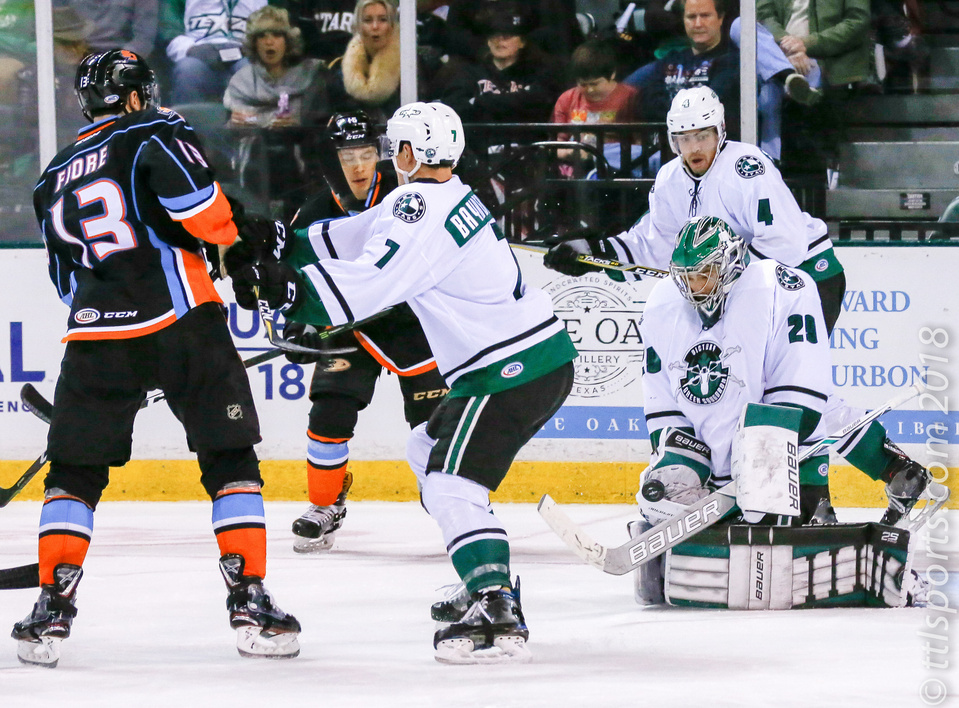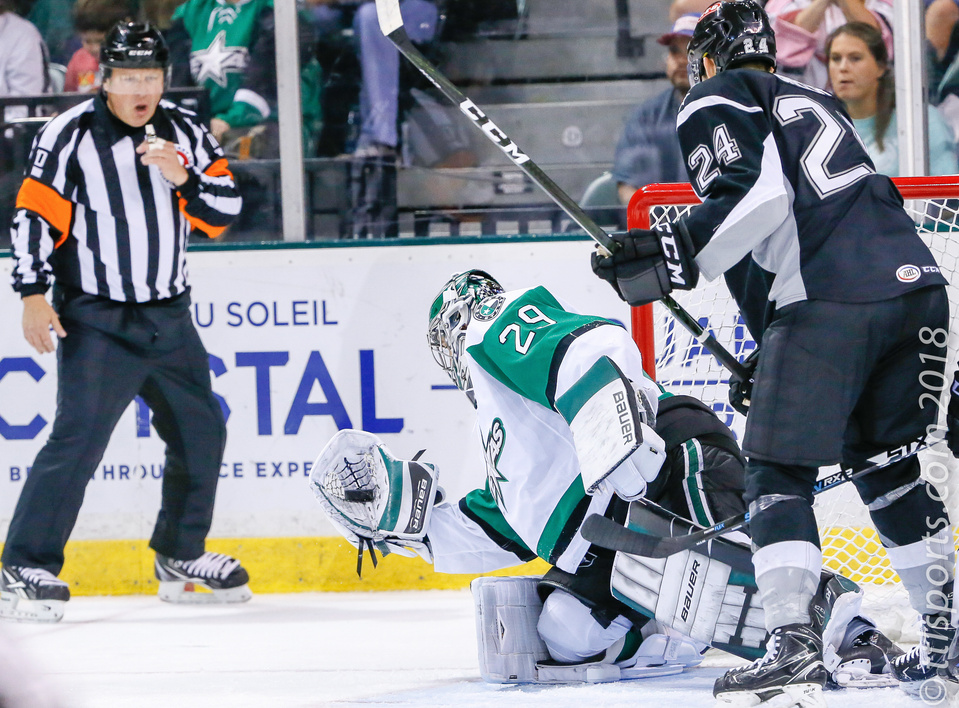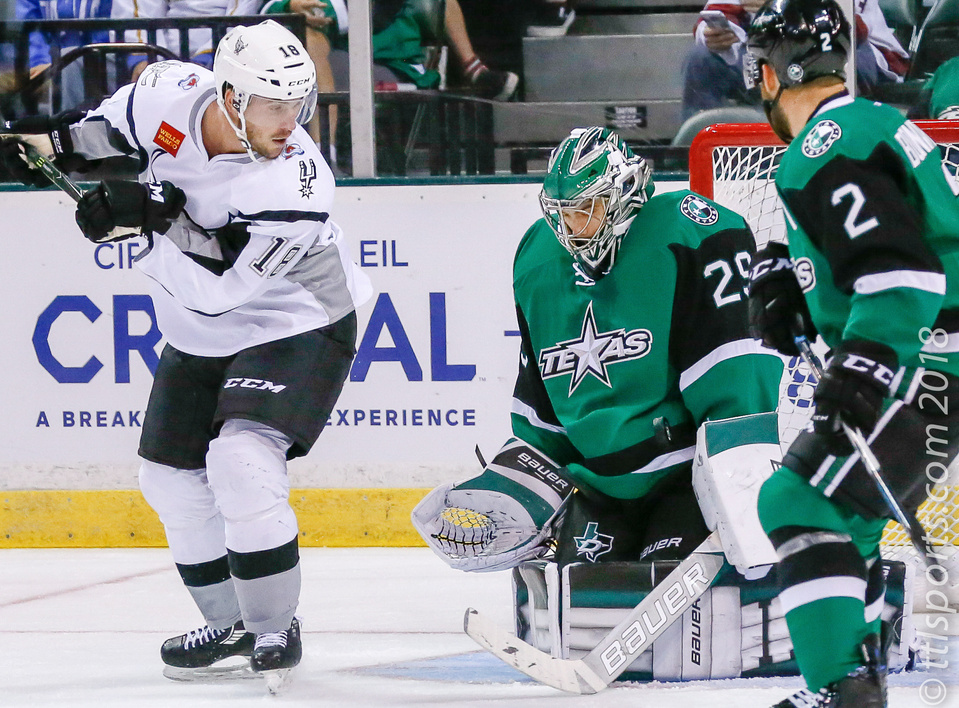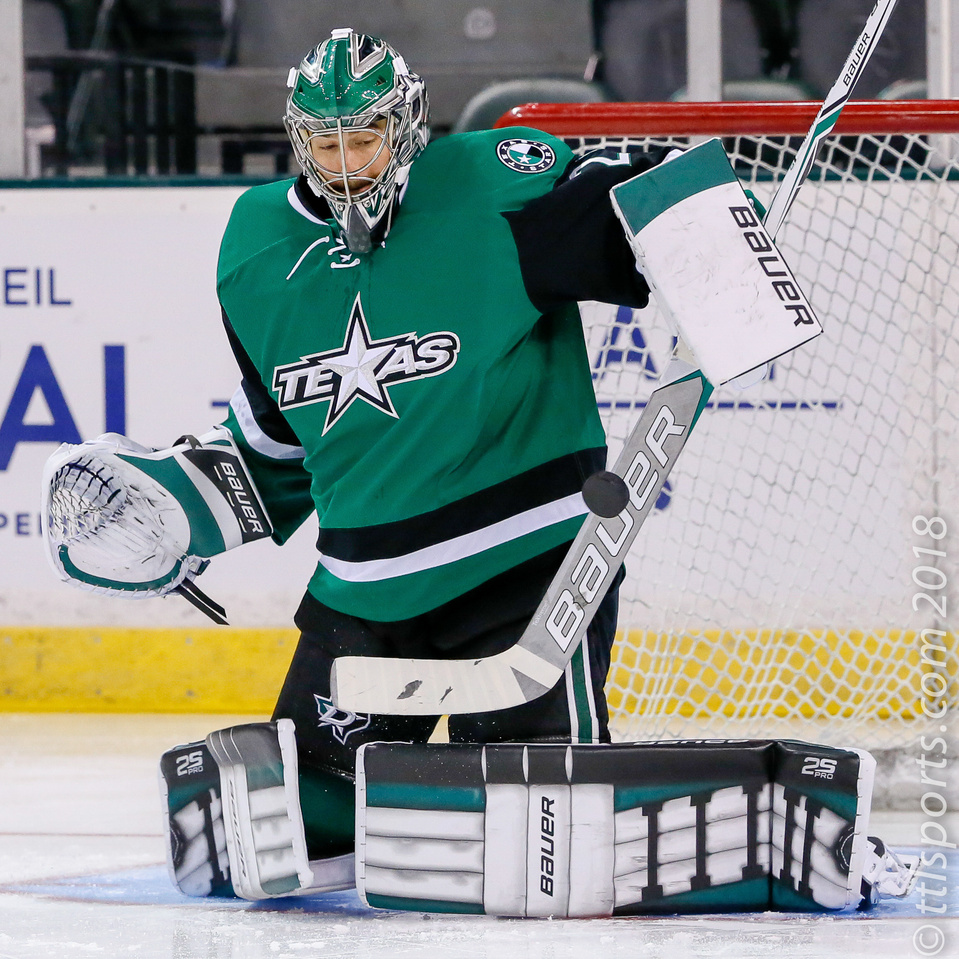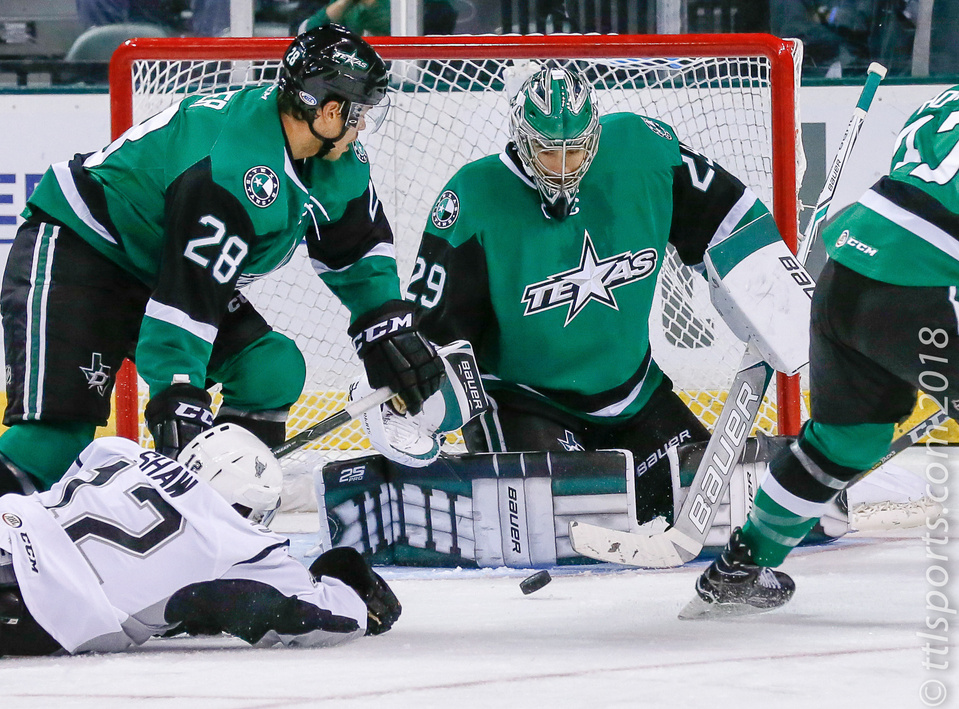 Tonight Texas Stars goalie Mike McKenna earned his 218th AHL career victory against the Milwaukee Admirals. The victory ties him for tenth with Red Almas for all-time AHL wins. It was only last Saturday that McKenna recorded his 27th career shut out, also against the Admirals. McKenna is tied for ninth with Jean-François "J. F." Labbé for all-time shutouts.
Commenting on the milestone, McKenna said "I did have one goal and that was to at least crack to top 10 this year. So it's really cool. There's some really good goaltenders that have been in that club, and I'm honored to be there with them."
McKenna, whose AHL career started in 2005, joined this Stars this season with a one-year, two-way contract with the Dallas Stars. Previously he played with AHL affiliates in Springfield, Syracuse, Portland, Peoria, Binghampton, Albany, Lowell, Norfolk, Portland, Milwaukee and Omaha. During that tenure, McKenna assembled a record of 219 wins, 171 losses, a 0.913 save percentage, and a 2.7 goals against average.
McKenna's career also includes time in the NHL, playing 22 games for Tampa Bay, New Jersey, Columbus and Arizona.