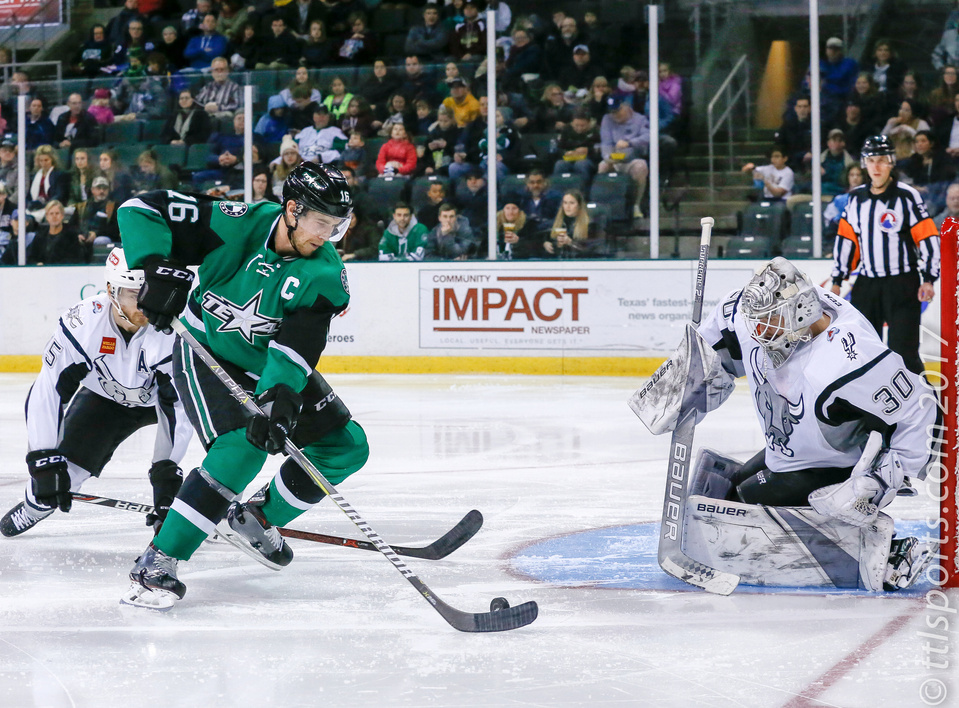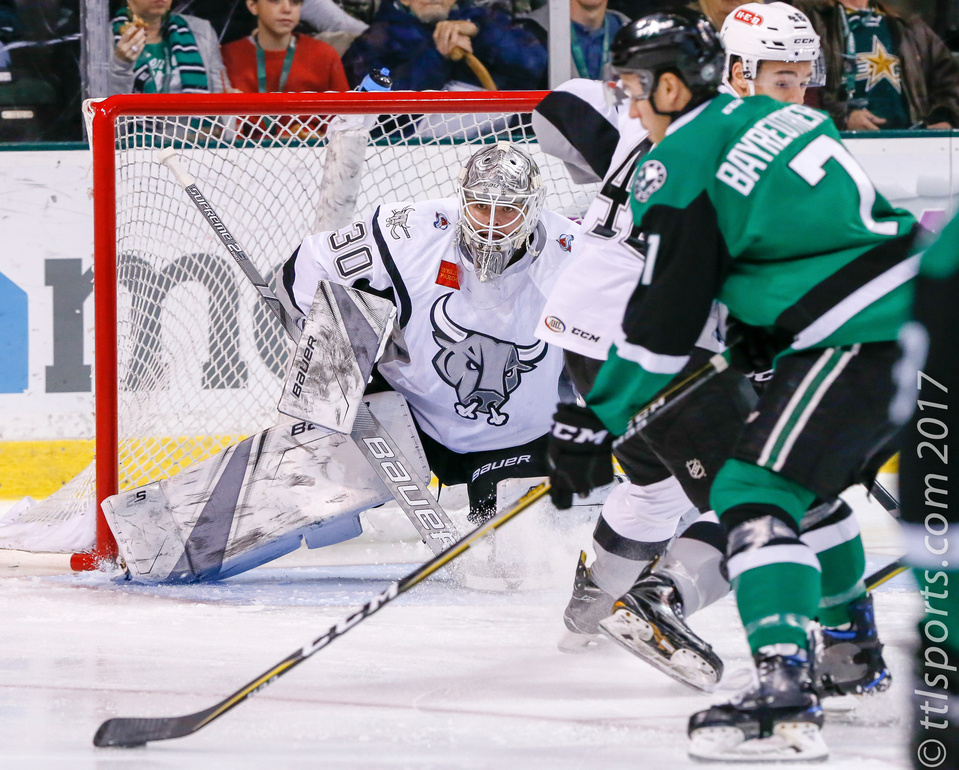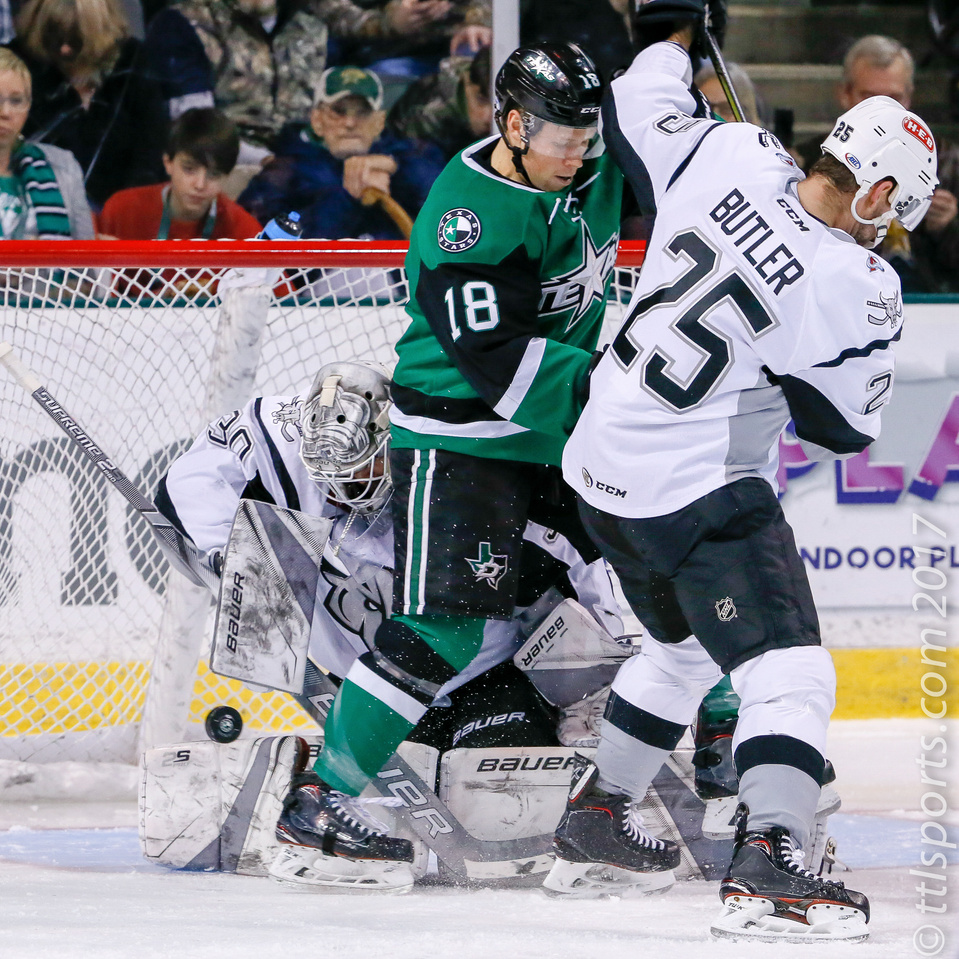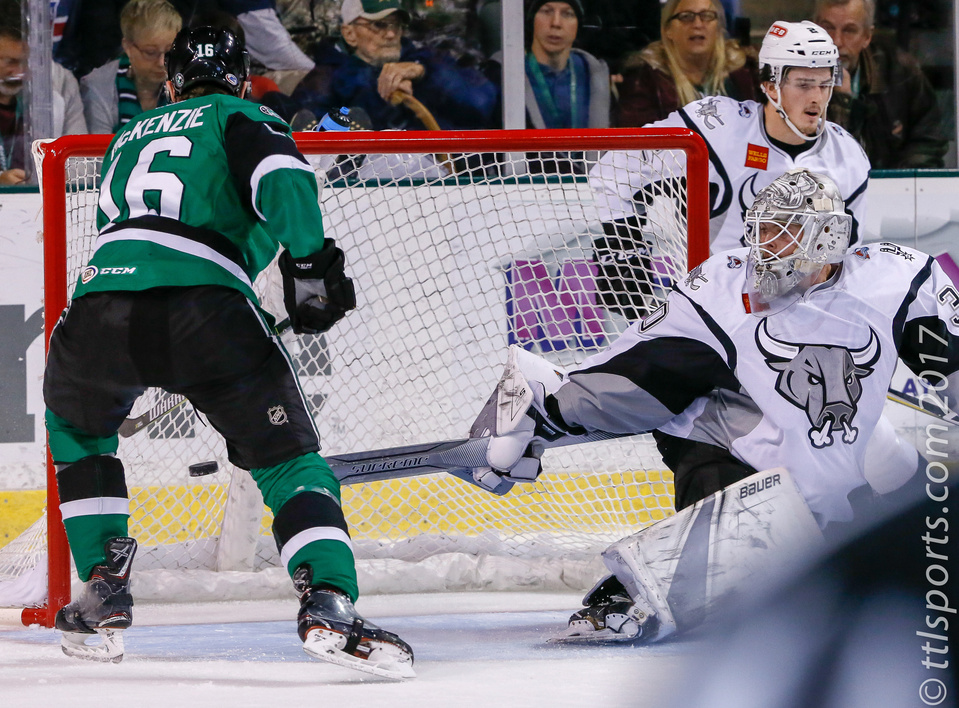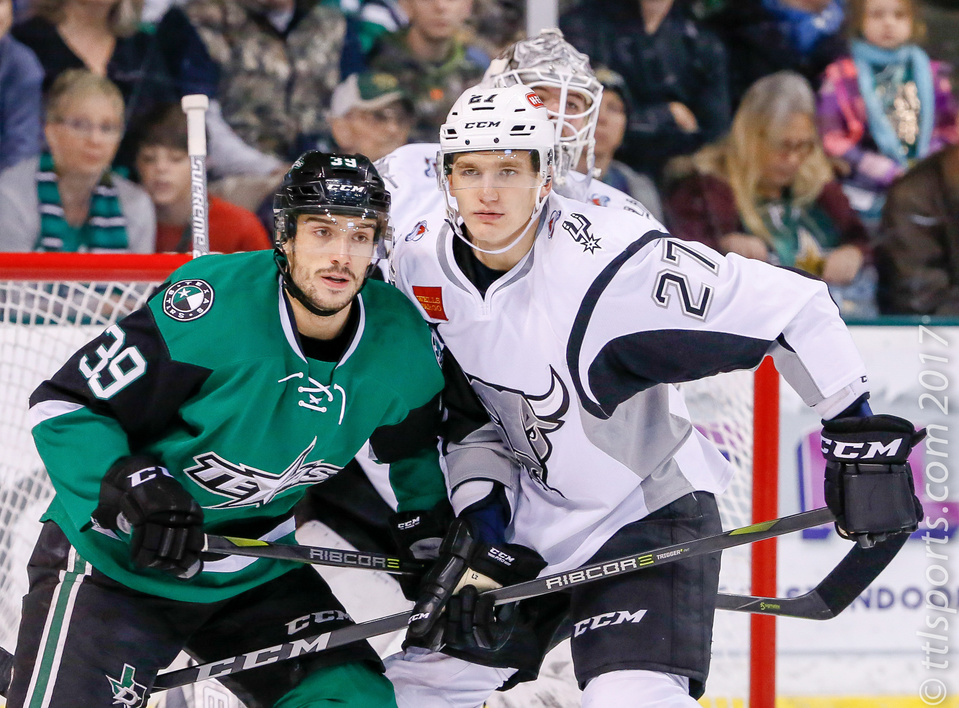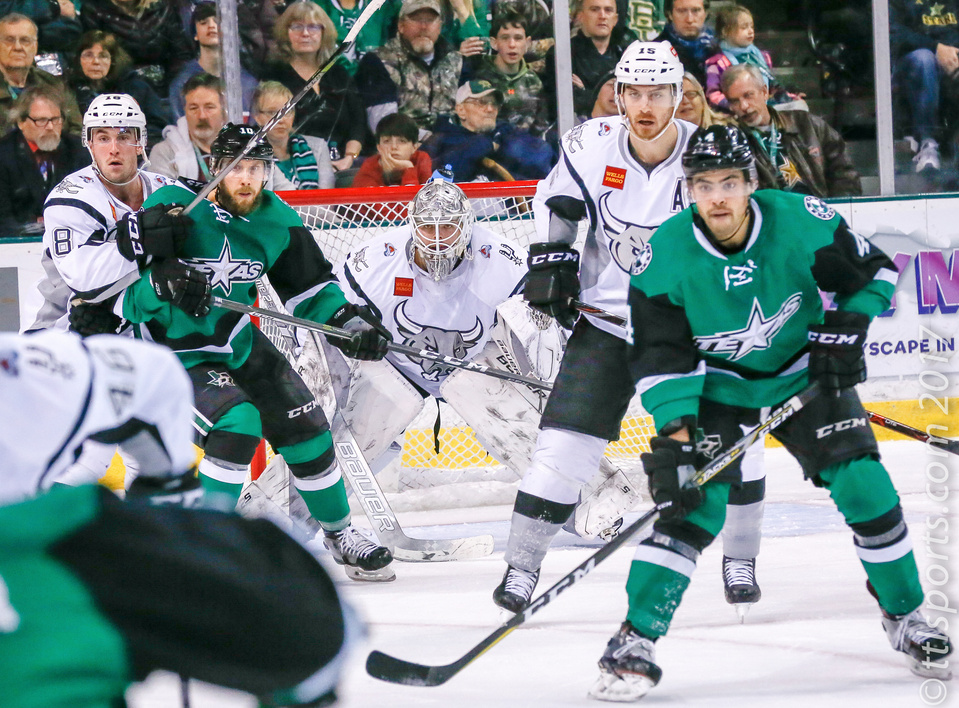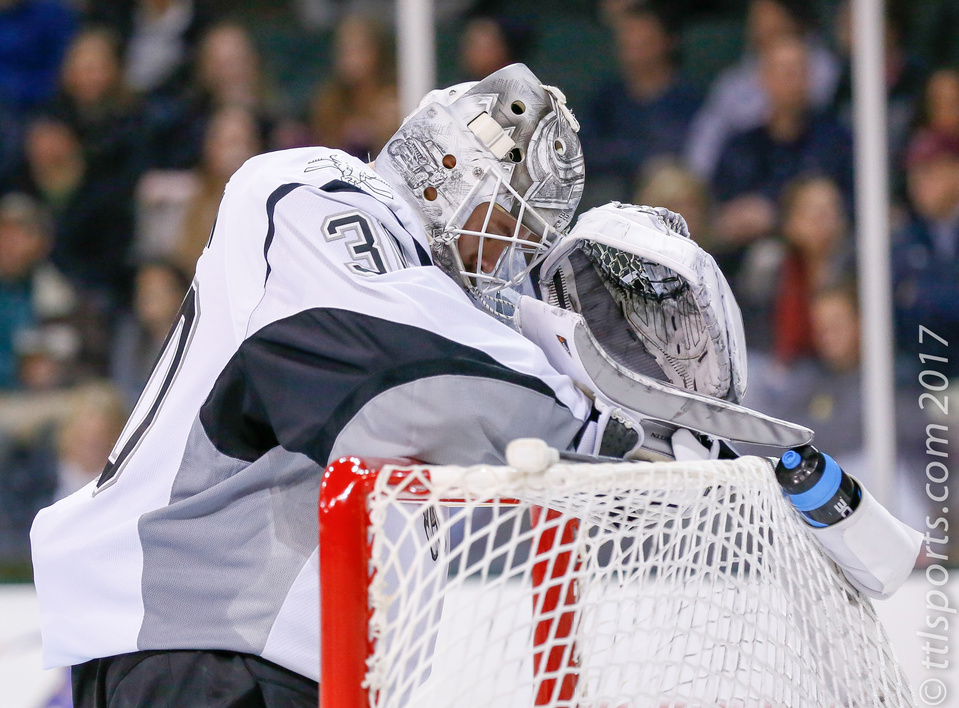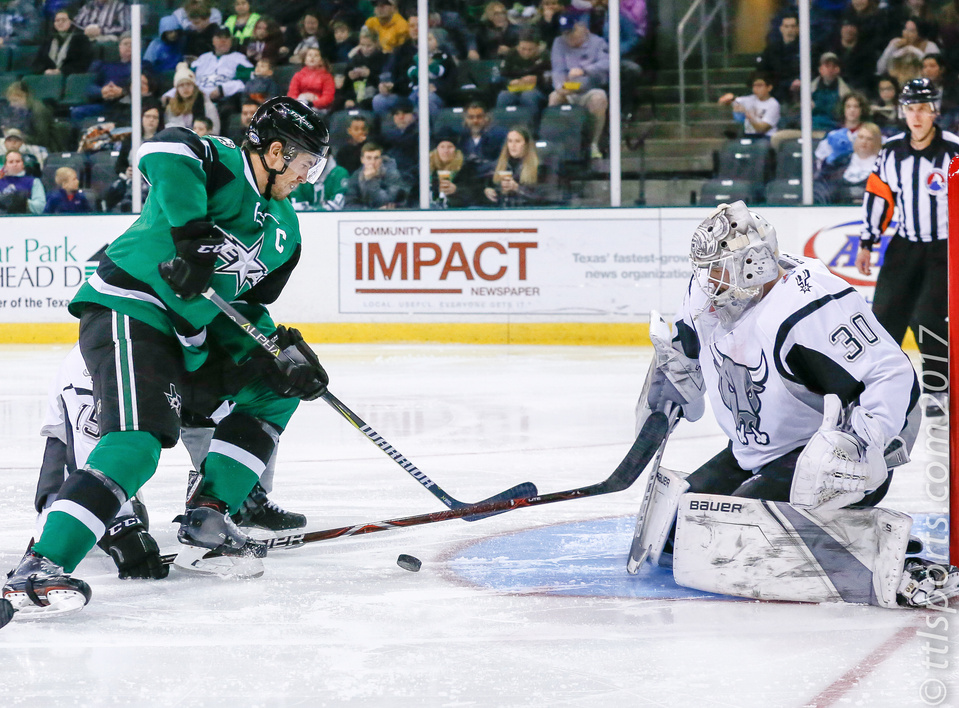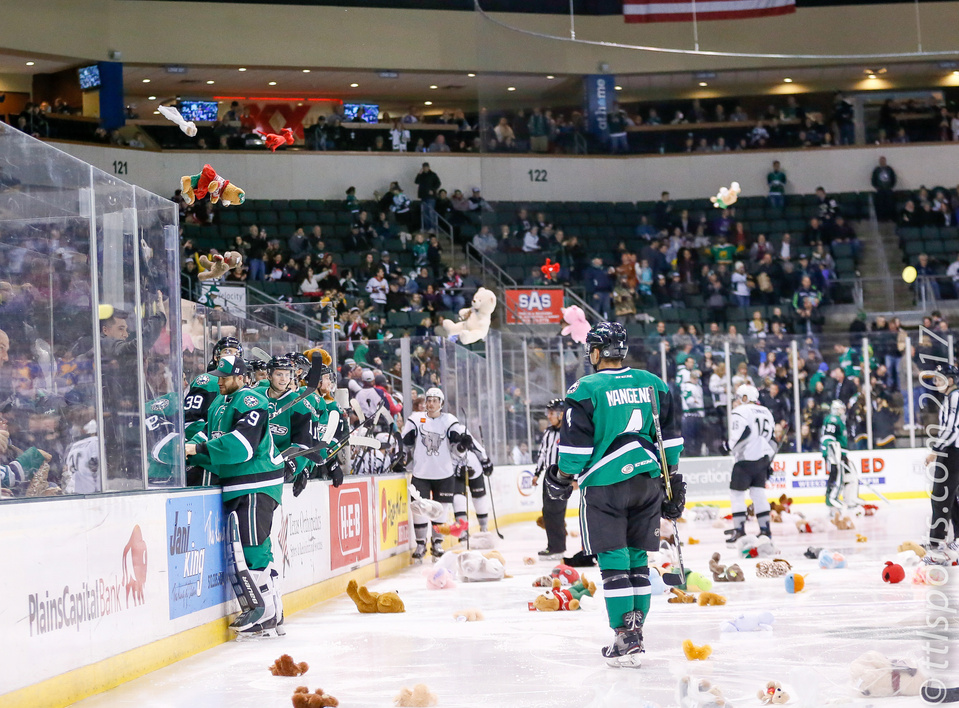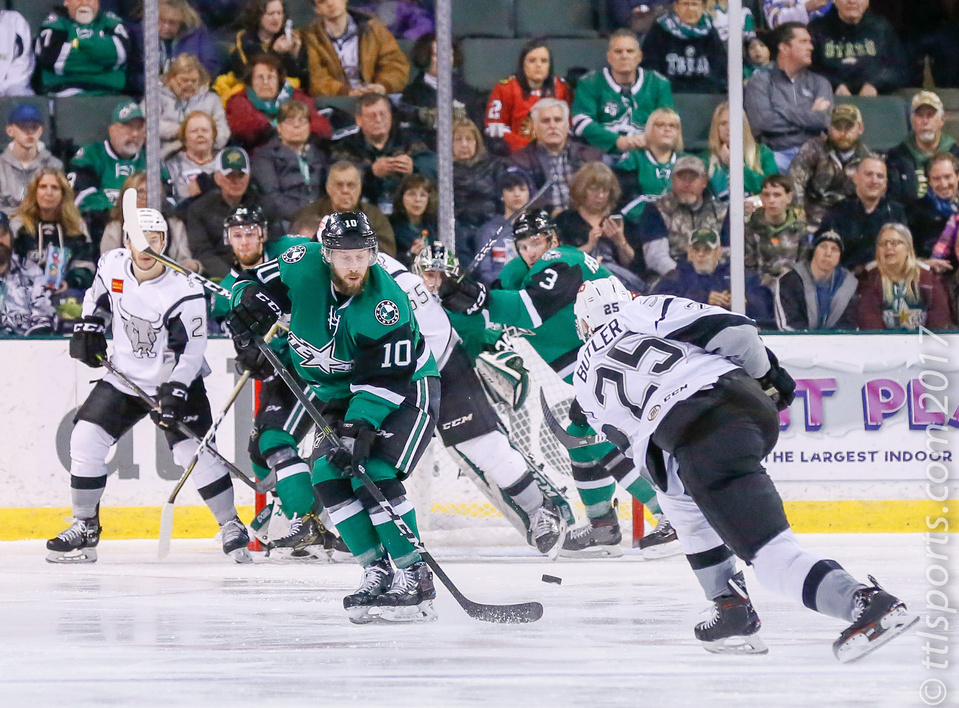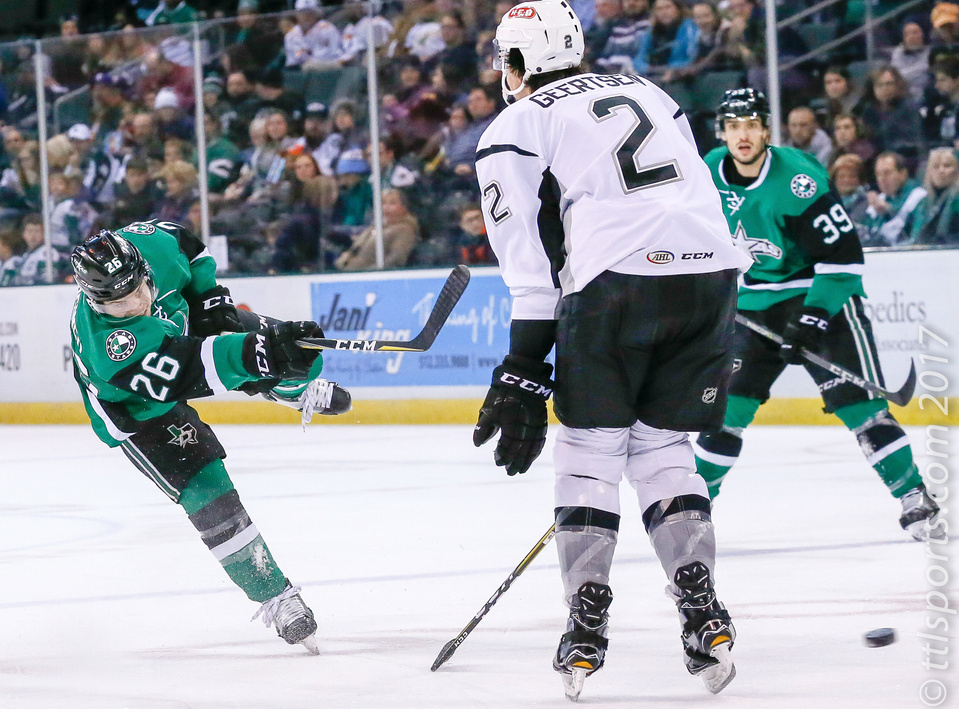 The Texas Stars may have entered into the holiday doldrums. The team is second in the AHL Pacific Division, having won eight of ten games. Most recently the team has gone 5-5 and rookie phenom goal tender Landon Bow has lost three of his last four games.
It should have been a good night for the Stars. They were playing their IH-35 rival, the San
Antonio Rampage, before a home holiday crowd of 5300 fans. Texas dominated the first period,
out-shooting the Rampage two-to-one. But San Antonio eked out a goal by Dominic Toninato and took a lead into the break.
Texas quickly responded, 38 seconds into the second period, on a goal by Curtis McKenzie. But San Antonio leveraged the two power plays and took a 3-1 lead on goals by Nicolas Meloche and Rocco Grimaldi.
Texas' poise was on display in the third period. The Stars battled with confidence and authority. Curtis McKenzie scored early in the period on a power play, cutting San Antonio's lead to one goal. But San Antonio's Alex Belzile found the back of the net two minutes later to reclaim a two-goal lead in what looked to be a sure win. But Gavin Bayreuther and Curtis McKenzie each scored goals in the final three minutes to tie the game and force an overtime period.
Everything was pointed in Texas' favor going into overtime. Travis Morin had tallied his 500th career point. Curtis McKenzie had netted a hat trick. And the Stars had closed a two goal deficient to force overtime. That was until Rocco Grimaldi score his second goal of the evening for San Antonio and win the game.
San Antonio goal tender Spencer Martin earned the win, stopping 32 of 36 shots. Texas' Landon Bow was assigned the loss, allowing five goals on 30 shots. Bow has now lost four is has last five games.
Andy Nietupski (anietupski@ttlsports.com)