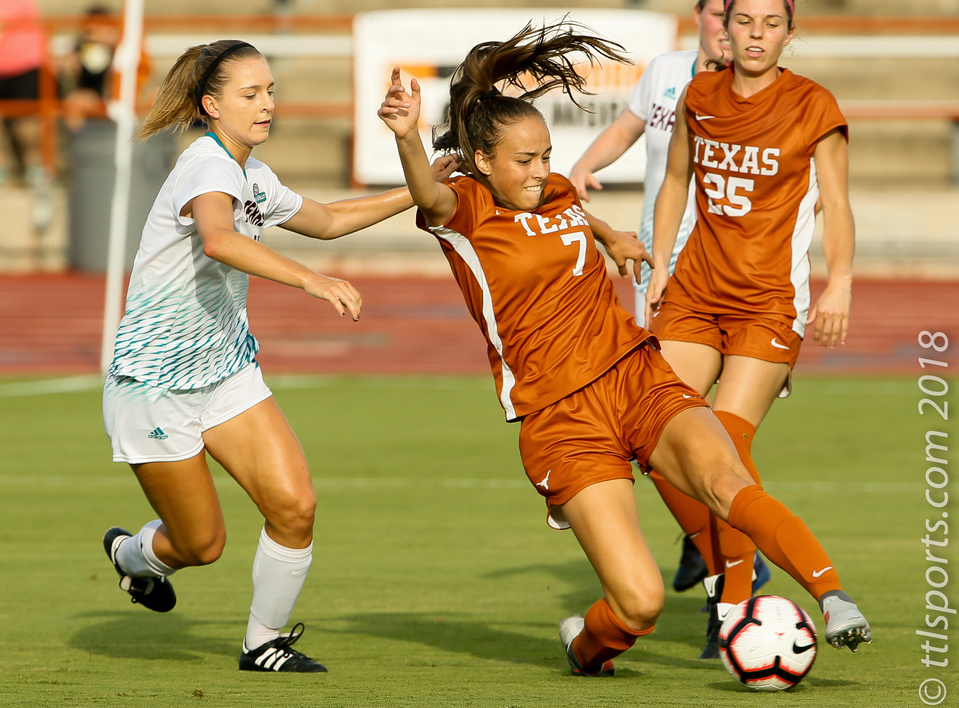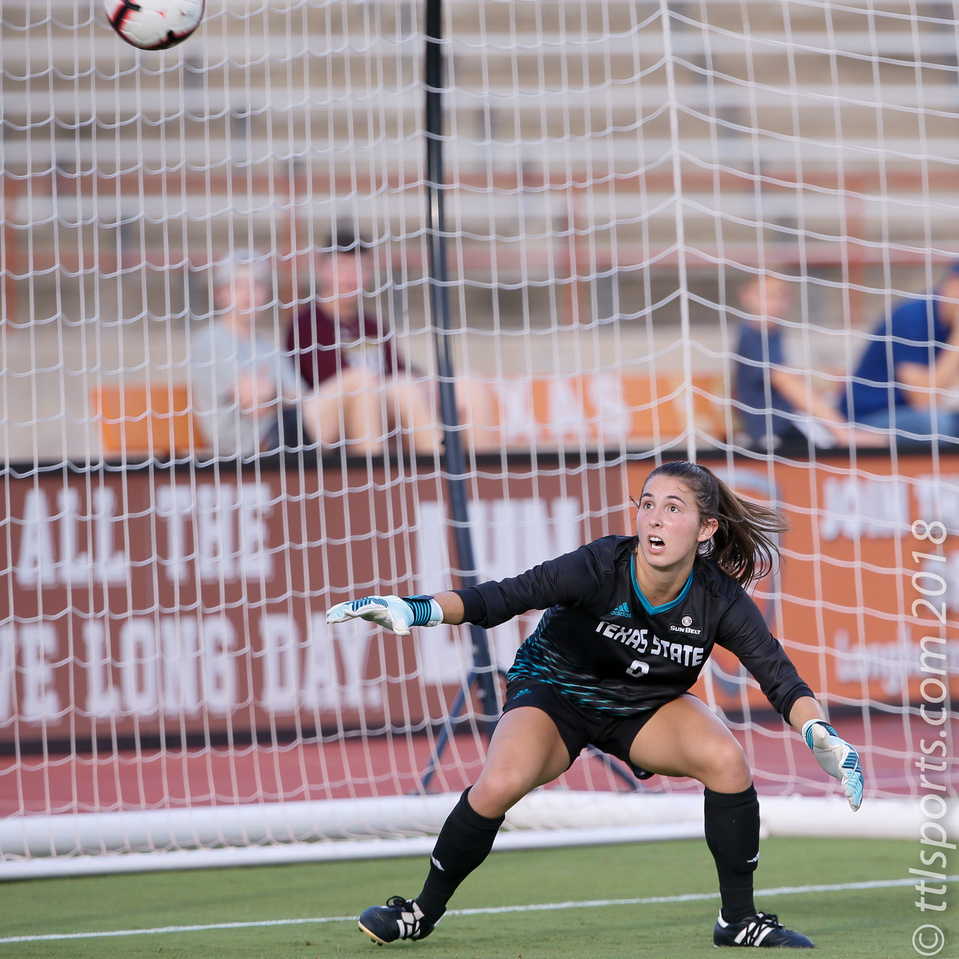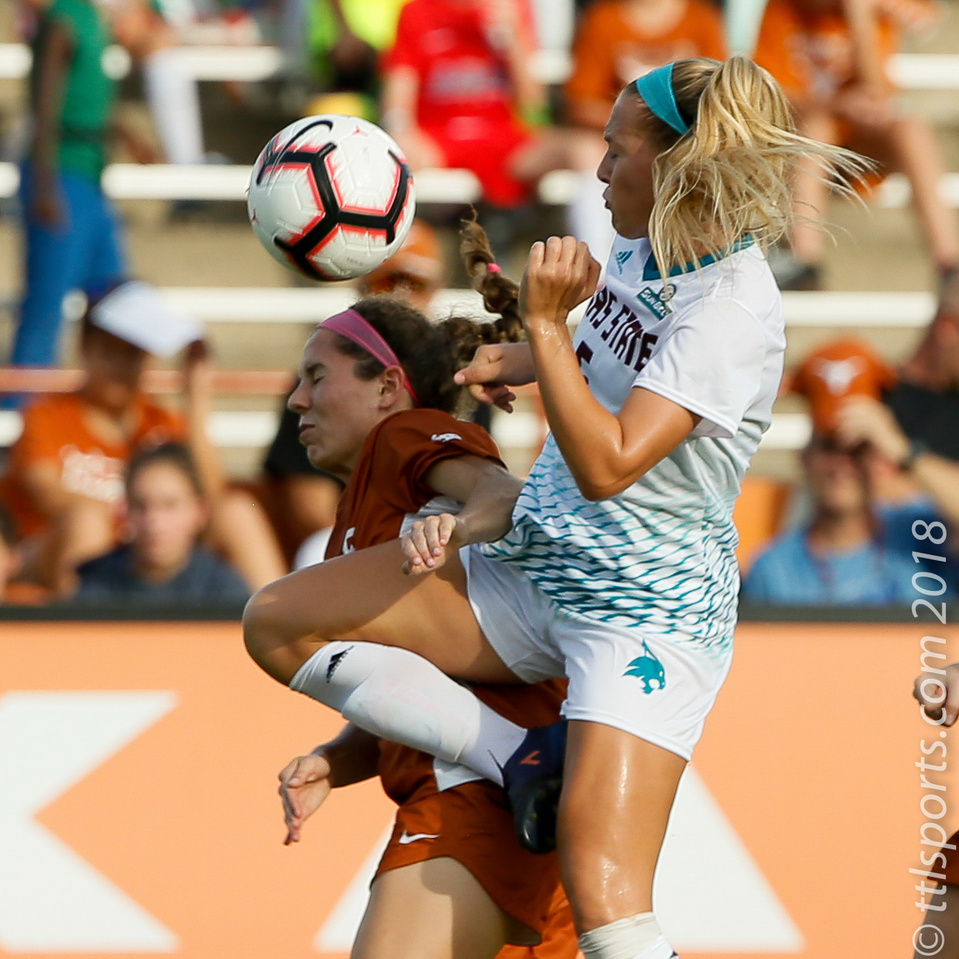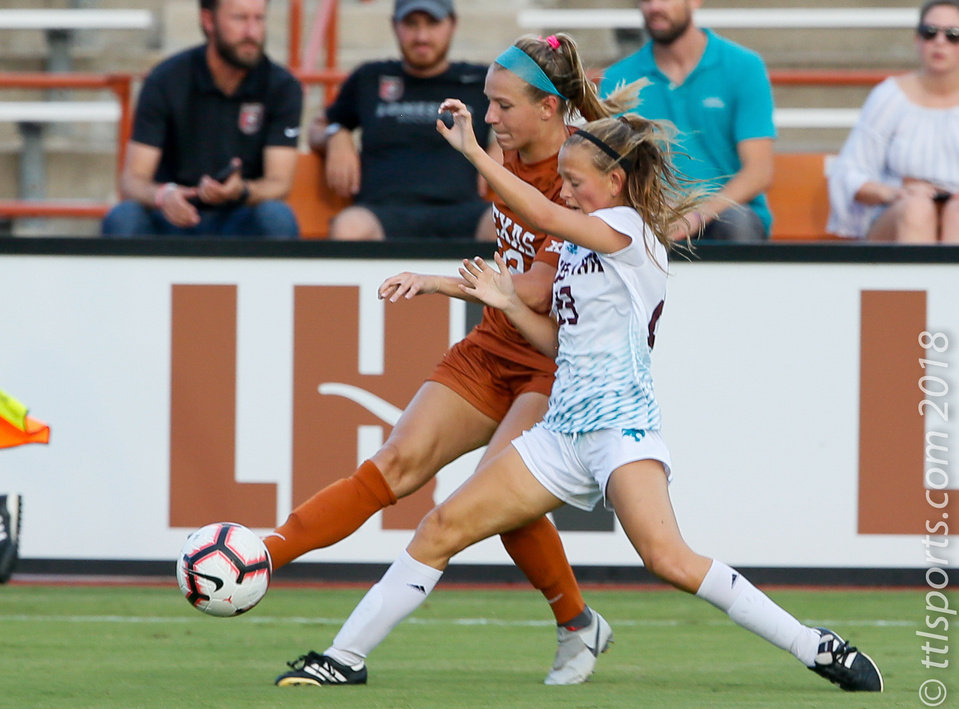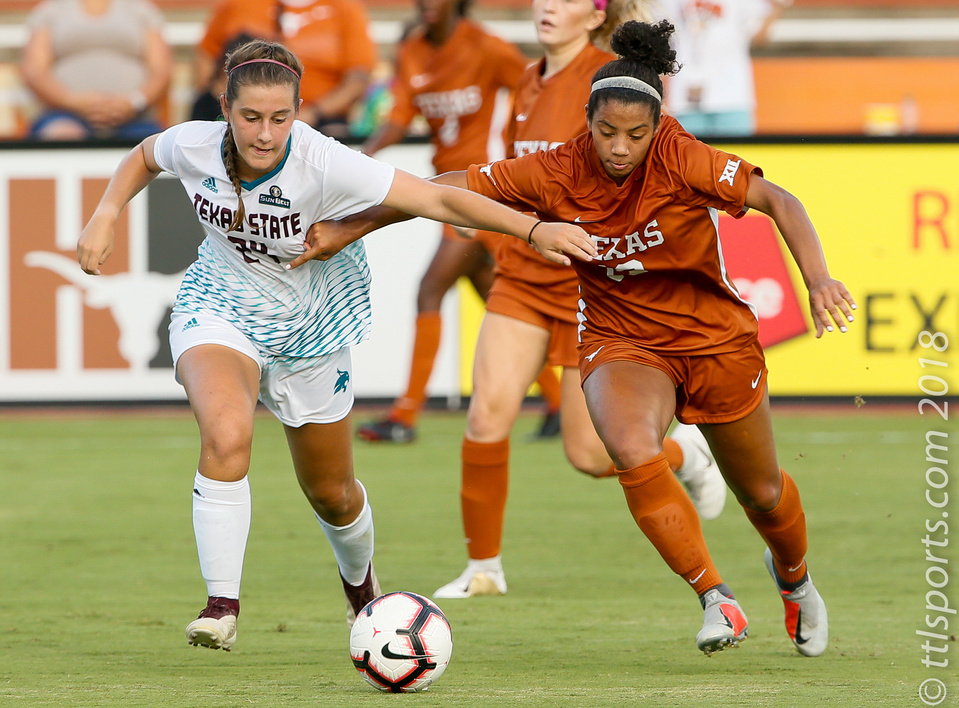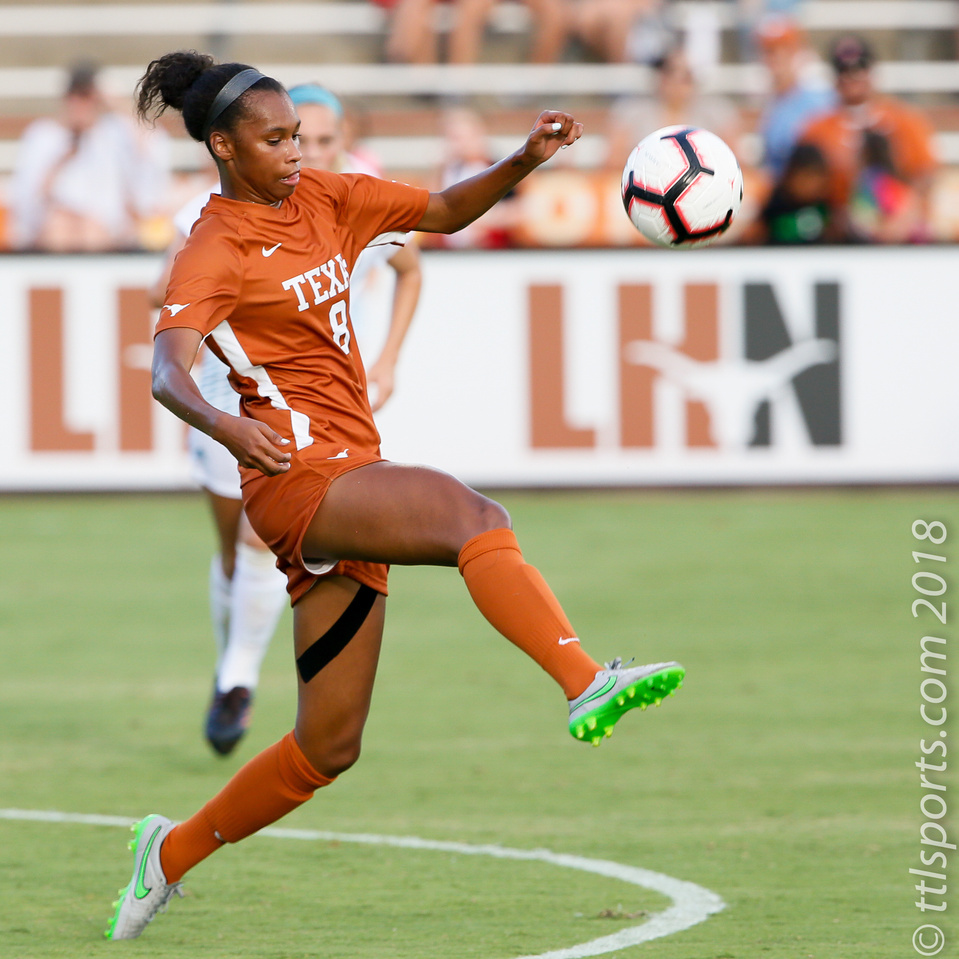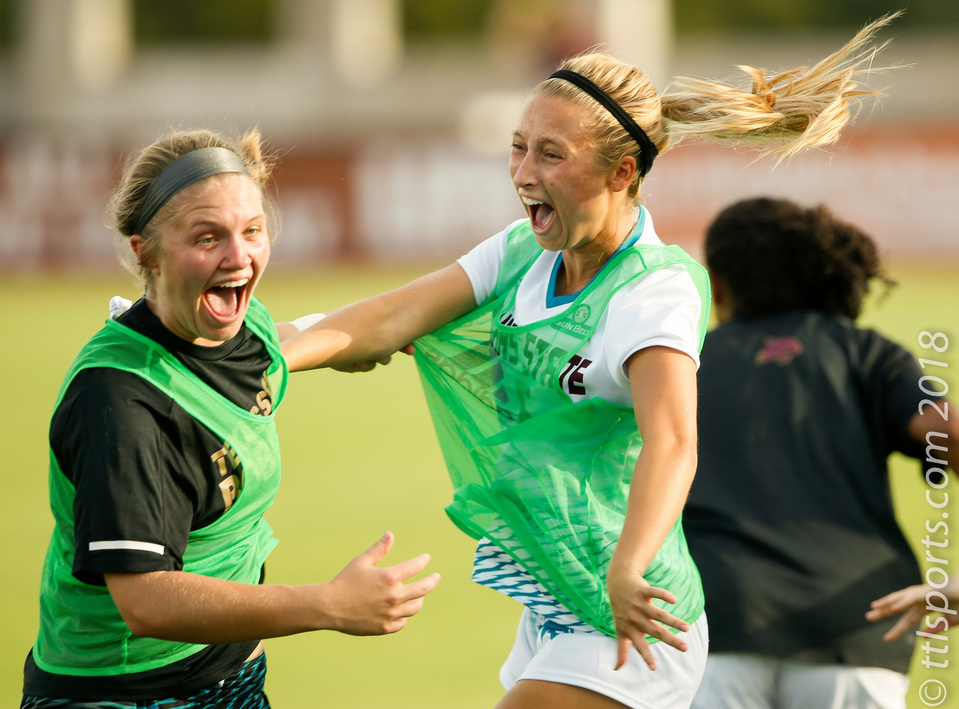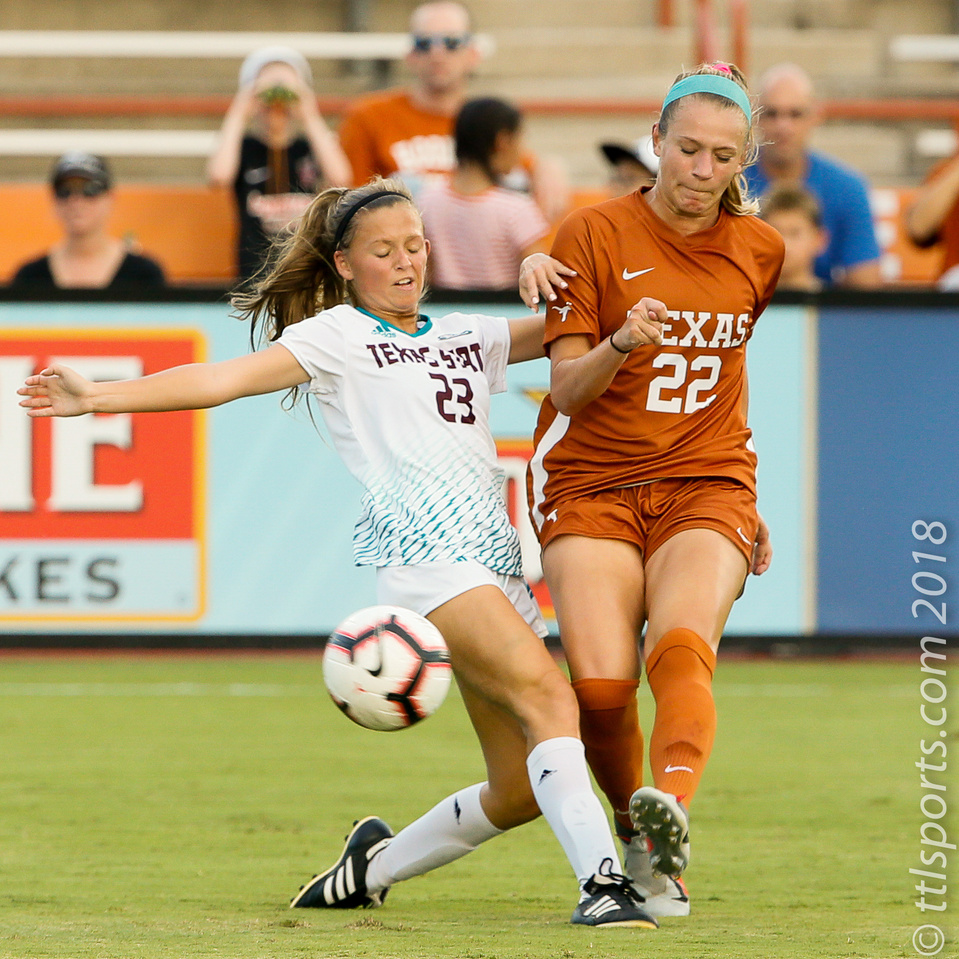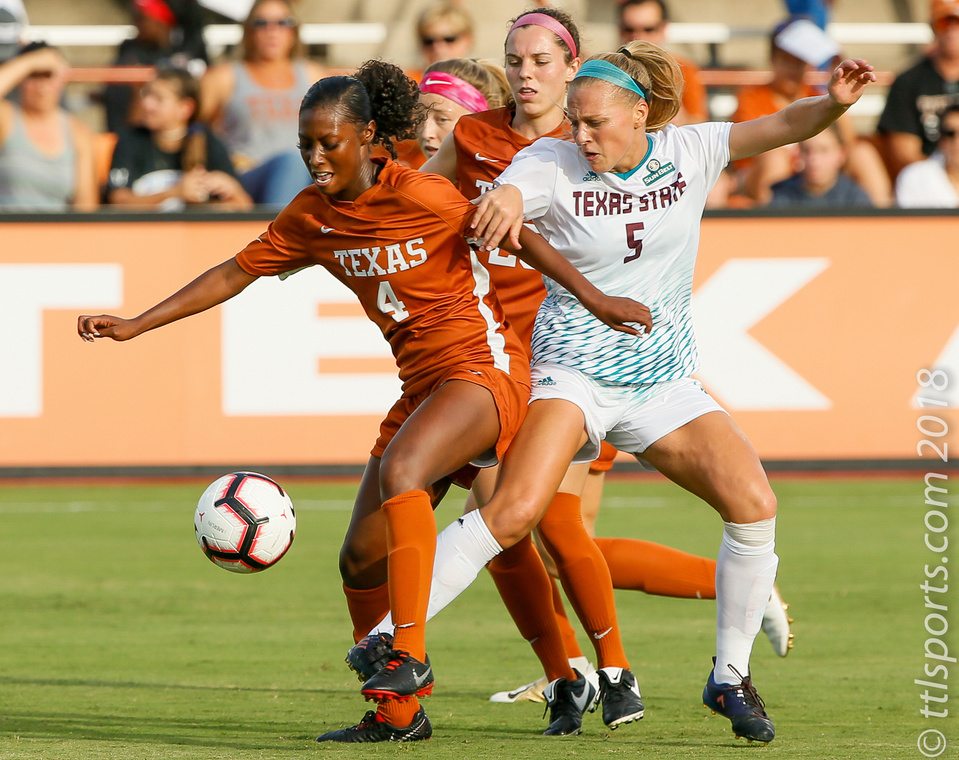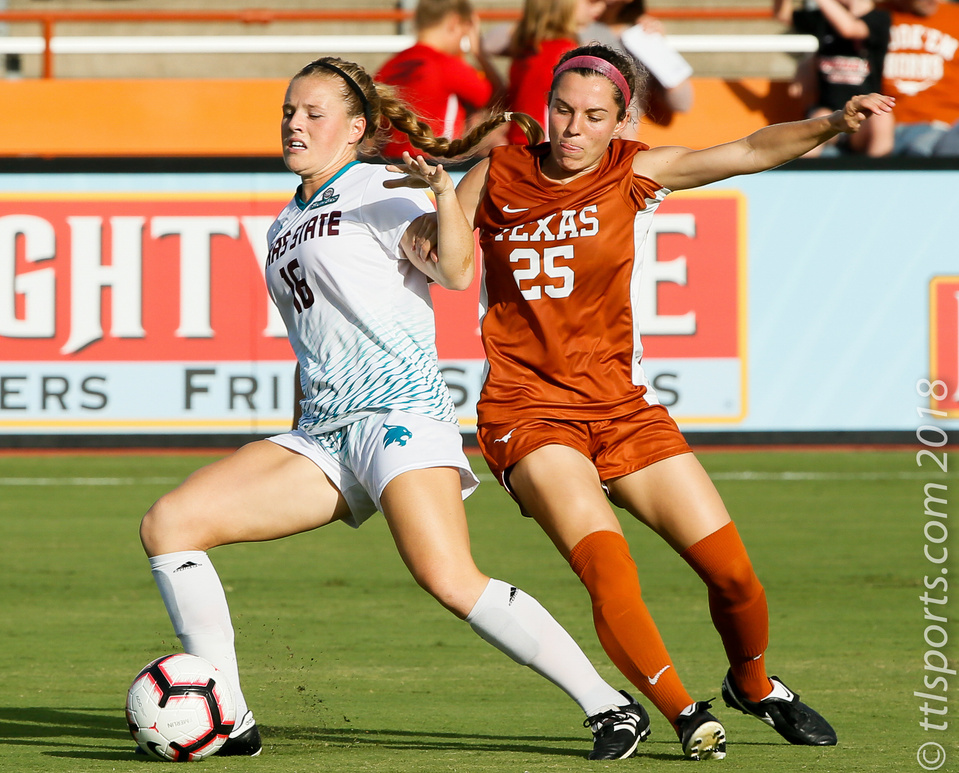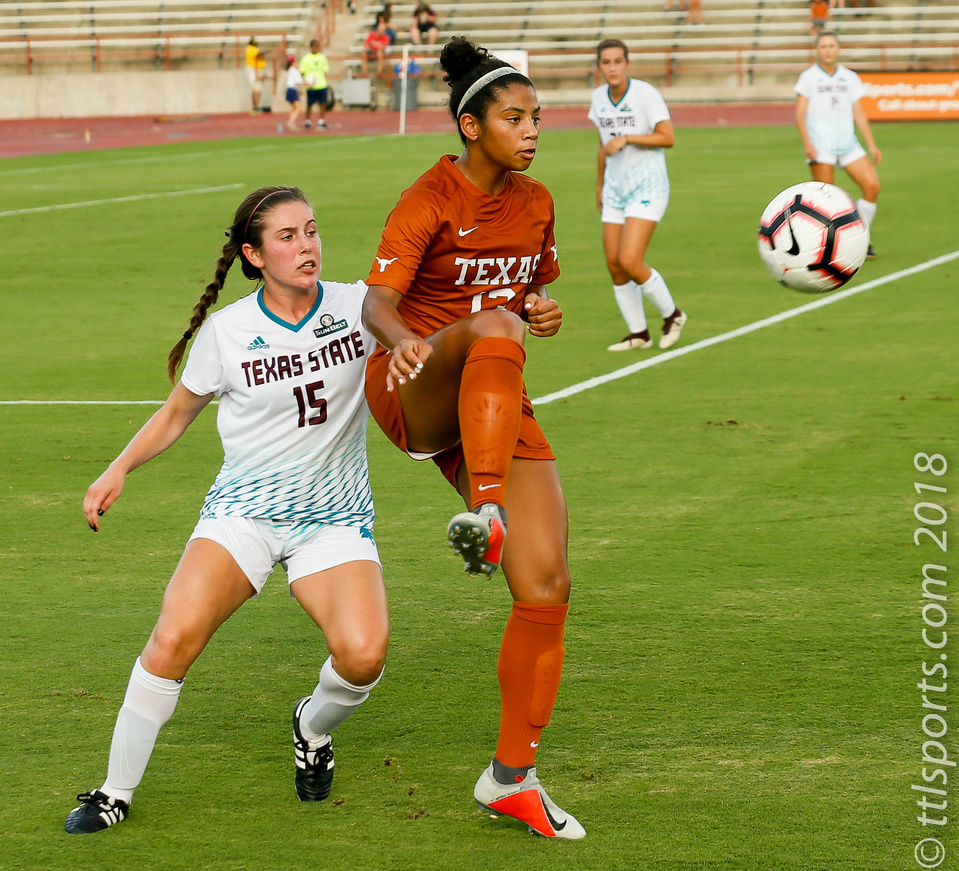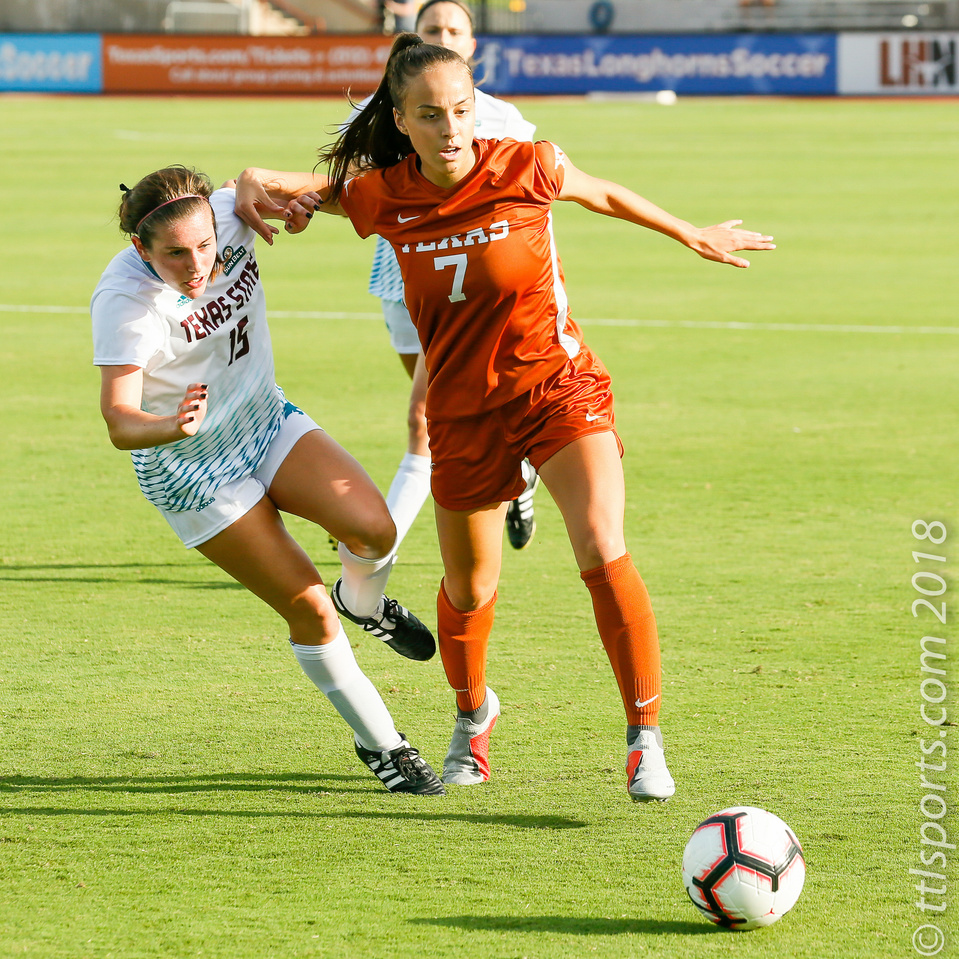 In their third ever match-up, the Texas State Bobcats (2-5-0) women's soccer team could have beaten the No. 18 University of Texas Longhorns (5-0-1). Goalkeeping lapses on the part of the Bobcats turned potential victory into defeat. It was only the third meeting of the two schools, and only the second time that Texas State faced a ranked opponent.

Texas played more aggressively than Texas State, out shooting them 19-4 and accumulating three times as many penalties (10-3). Size and speed were also on the side of the Longhorns.
Despite these disadvantages, Texas State struck first, just 15 minutes into the match. Daylee Davis found the back of the next from 14 yards out against Longhorn goalkeeper Nicole Curry. It was her third goal of the season. Sydney Kammer and Renny Moore assisted Davis on the score.
Cyera Hintzen put the Longhorns on the board at 26:39 on a kick that was deflected by a defender. It was Hintzen's sixth goal of the season. Alexa Adams assisted her on the goal. Katie Glenn scored the game-winning goal for Texas nine minutes later on a dribbler mishandled by Bobcat goalie Kathryn Budde. Tecora Turner assisted Glenn on the goal.
In a planned substitution, Texas State's Heather Martin took the net in the second half. Budde and Martin are battling for the starting goalkeeper role. Martin held the Longhorn scoreless.
Final score: Texas State 1, Texas 2.