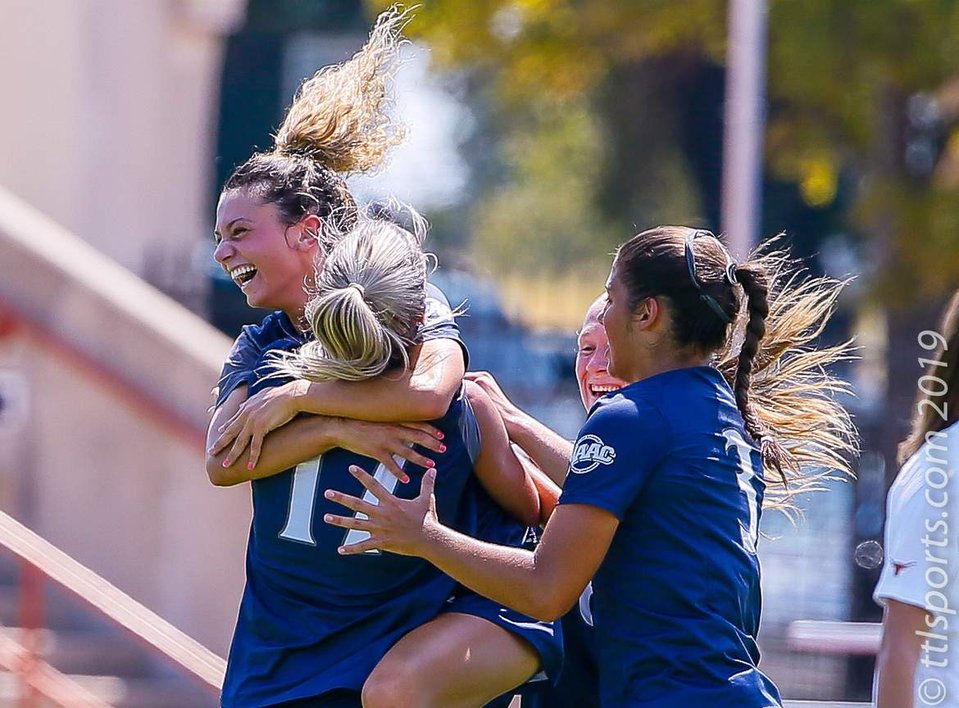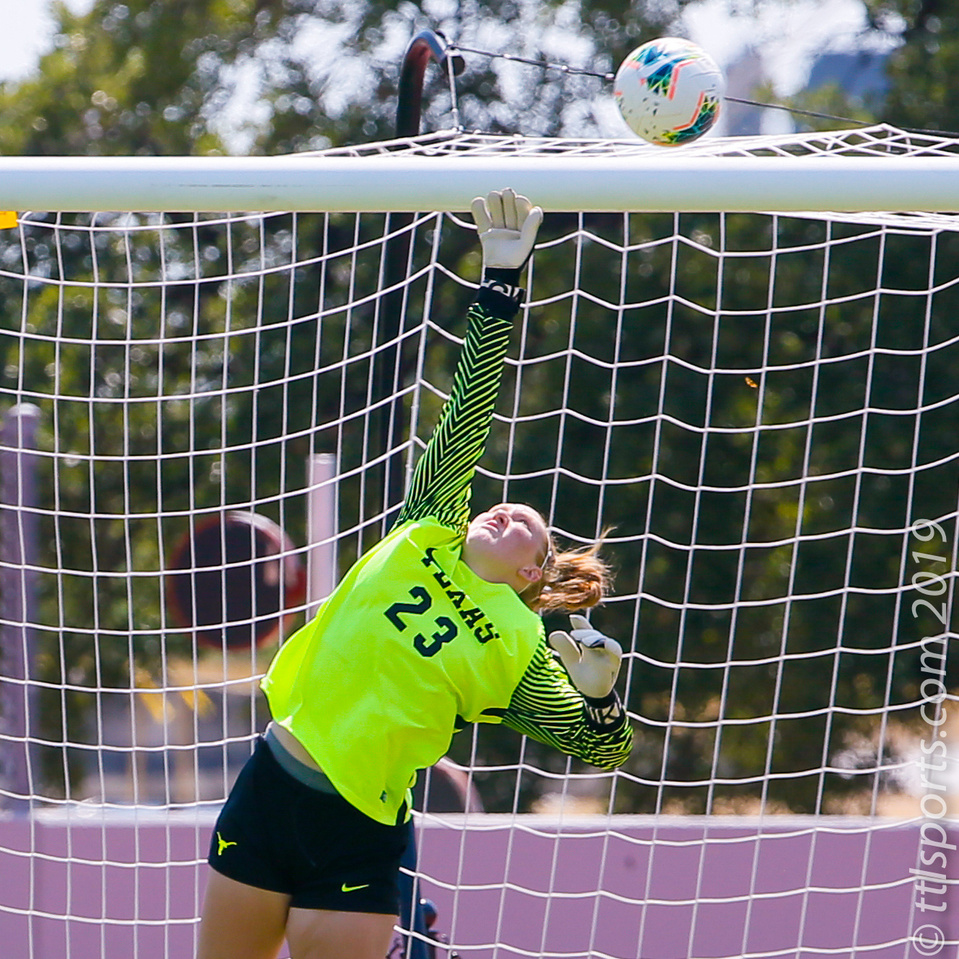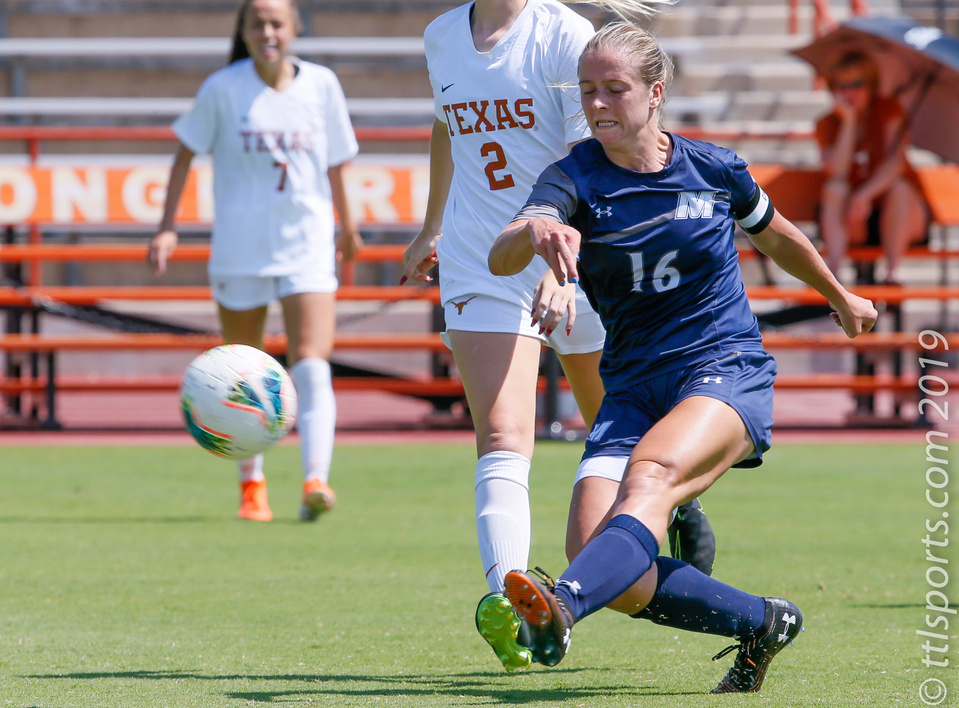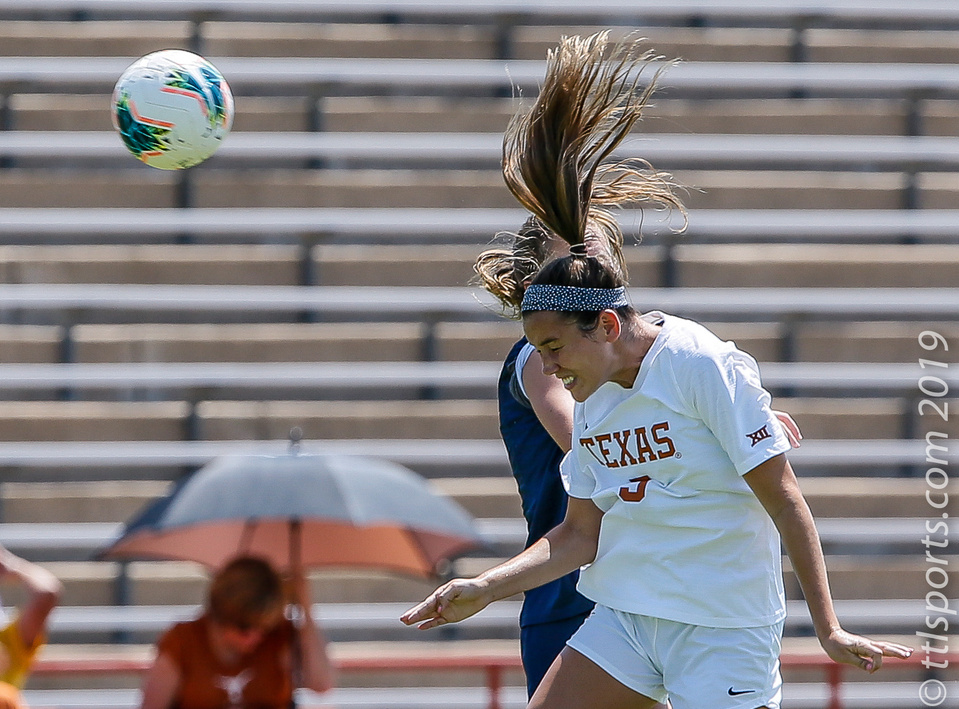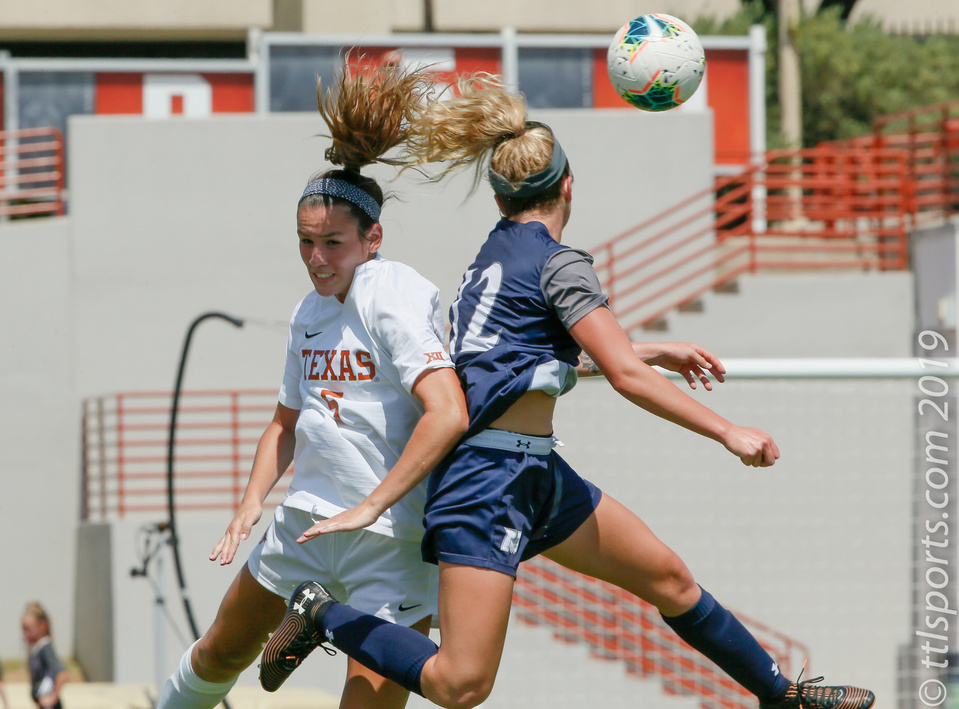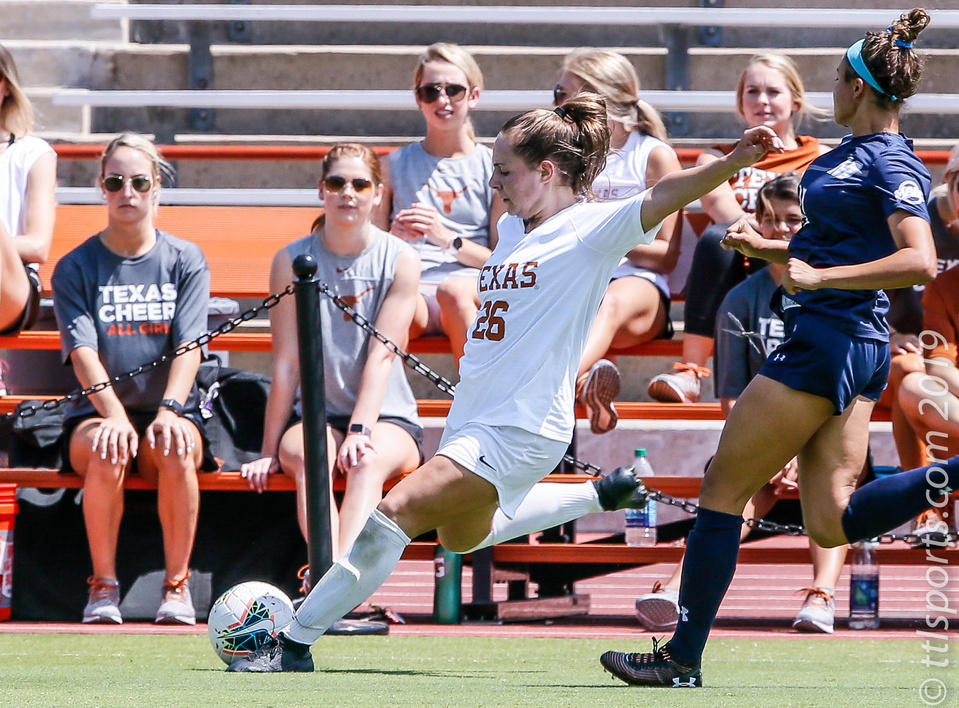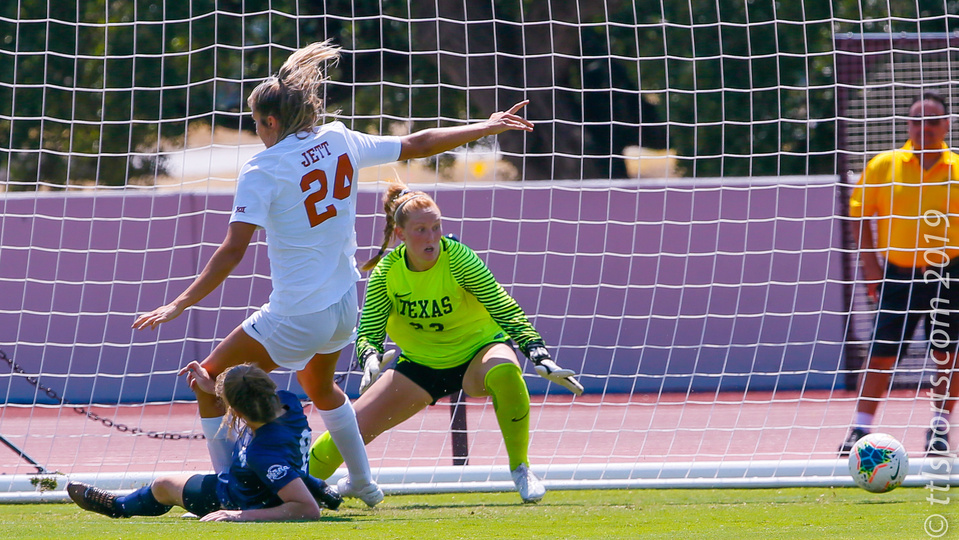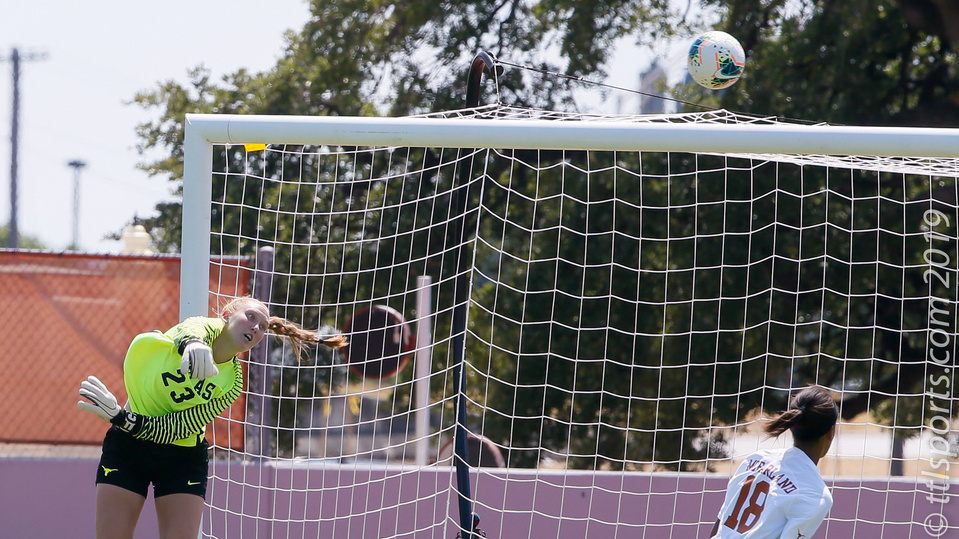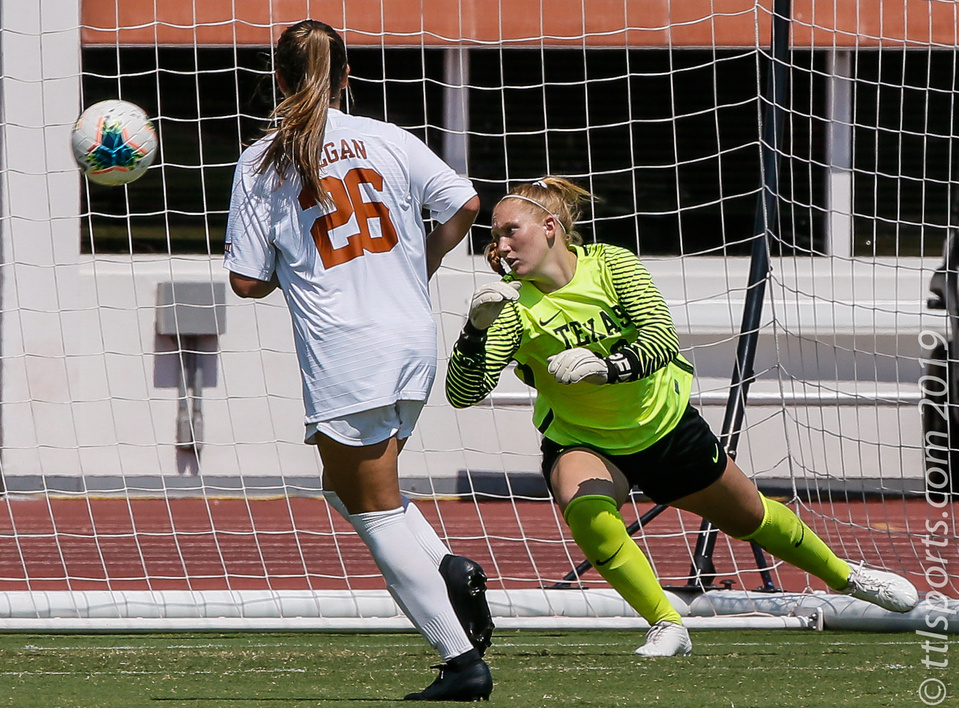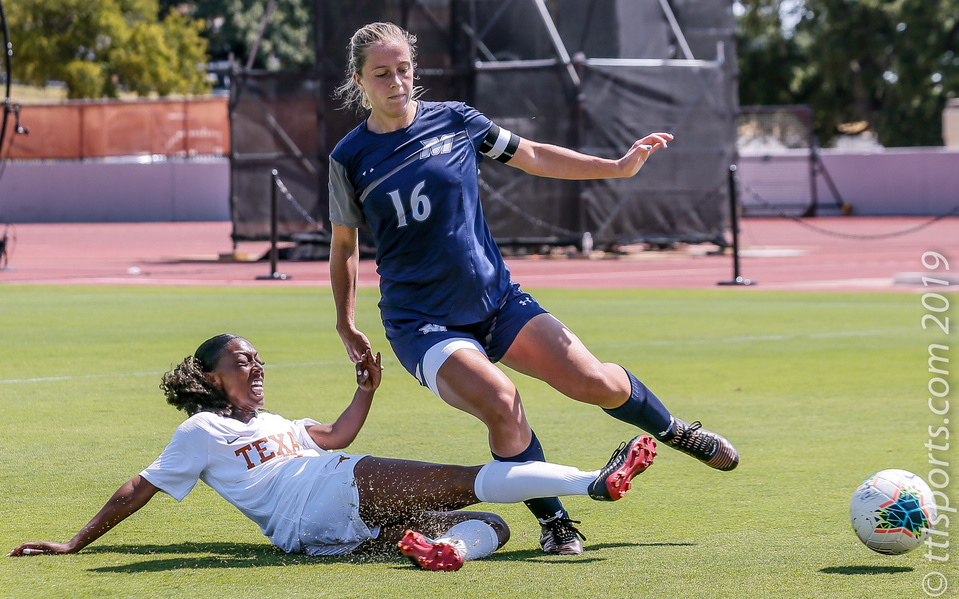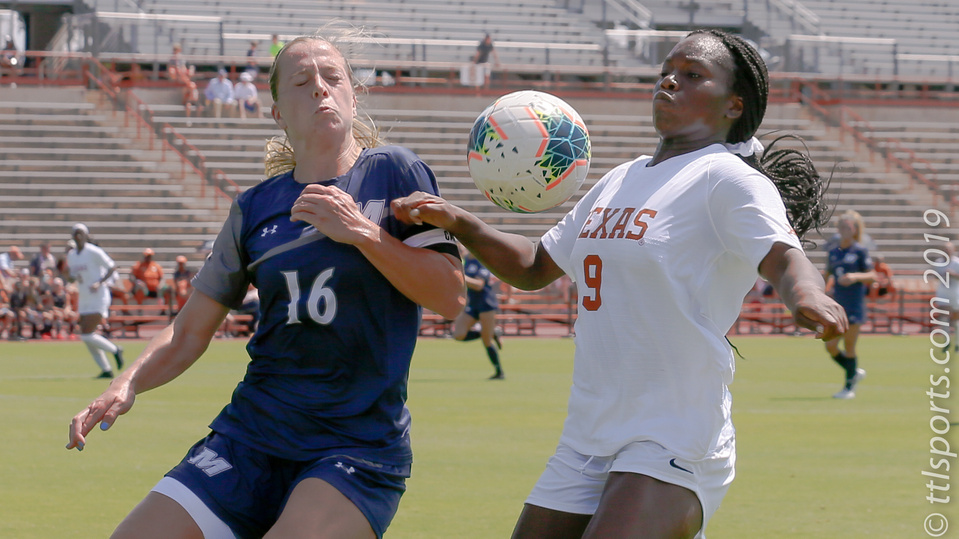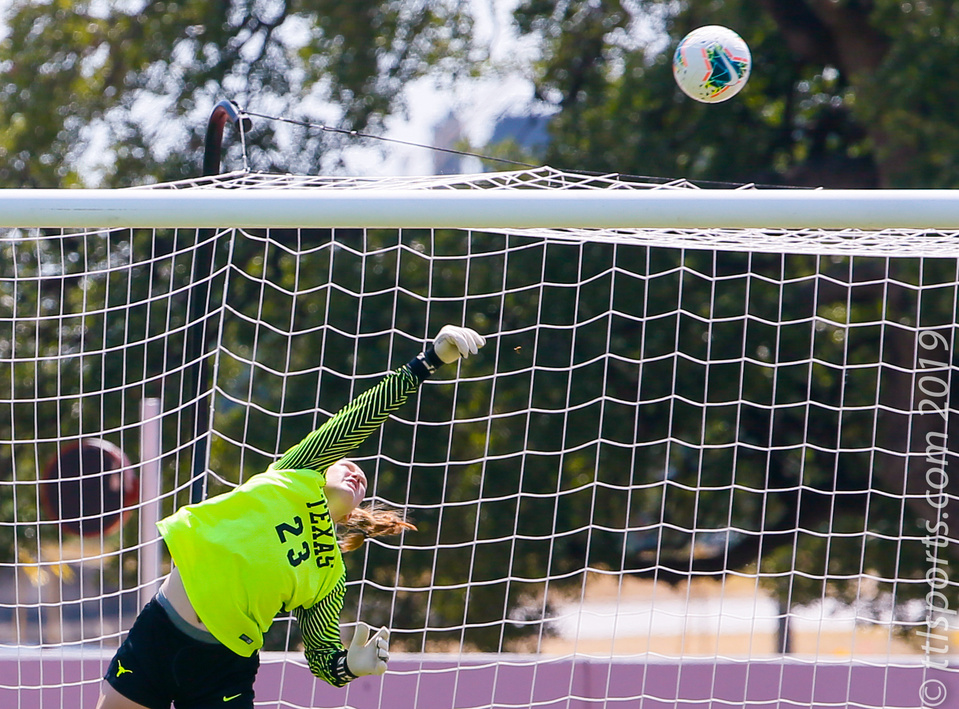 The Monmouth University Hawks (2-2-2) defeated the University of Texas Longhorns (4-3-0) by a 4-0 score. It was the first meeting of two programs.
Monmouth entered the contested as the distinct underdog. The Hawks had a winless record, having scored only 1 goal in 4 matches.
The 25thranked Longhorns came into the match having won the last 3 matches and had not allowed a goal in 255 minutes of match play. Texas took on the Hawks with only 2 days rest after defeating Washington by a 2-0 score.
Monmouth played with the intensity of a team with something to prove. The team played the Longhorn very tightly, swarming the Texas player with the ball. This tactic limited Texas to less effective long passes and shut down key players like Haley Berg and Julia Grosso. Haley managed 3 shots (1 on target) while Grosso was held to a single shot.
Texas goalkeeper Nicole Curry found herself in a seldom seen position: pulling the ball out the back of the net. The junior net-minder who had allowed only 1 goal in the 3 prior games gave up 4 goals to Monmouth.
Monmouth defender Dana Scheriff opened the scoring on a crossing shot in just the 6thminute of play. Lexie Palladino gave the Hawks a 2-0 lead on a header from 12 yards out in the 18thminute. Forward A'Liah Mooore brought home a gimme goal from 2 yards away against an empty goal face. And forward Madie Gibson launched a shot from the middle of the box for the final goal of the game.