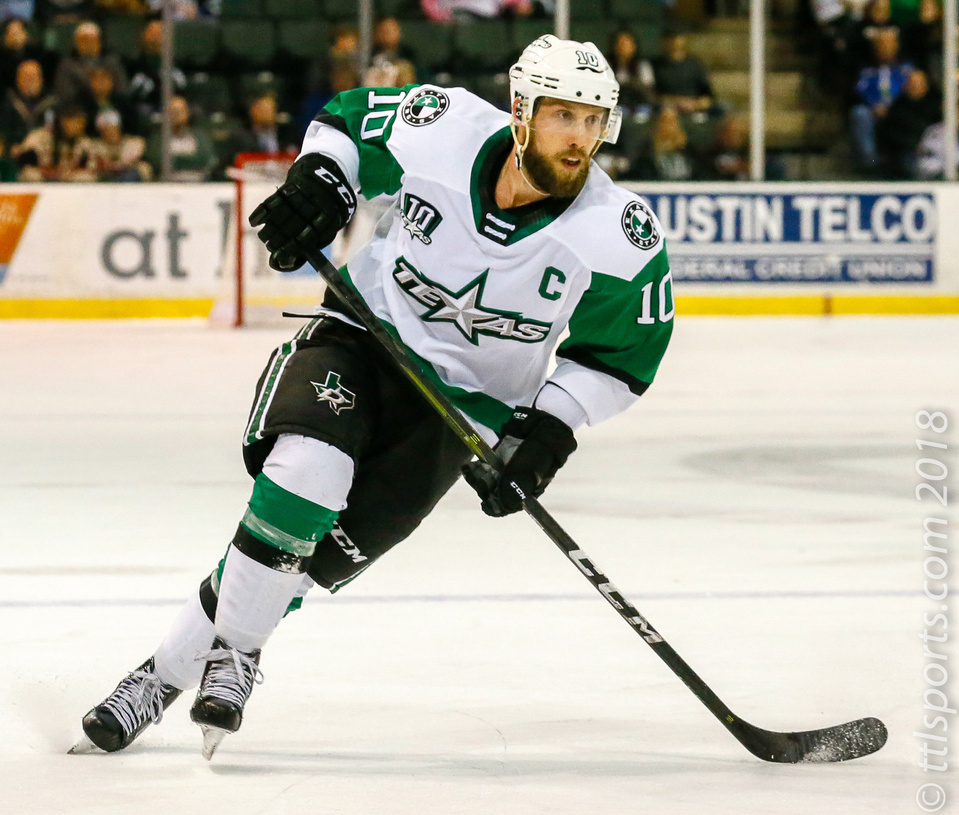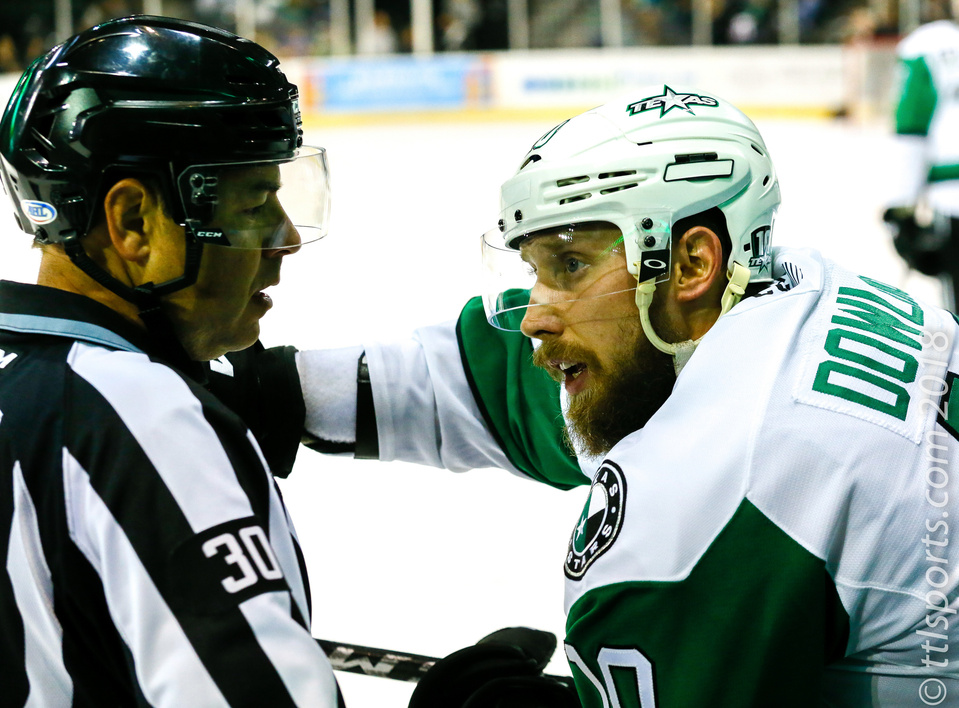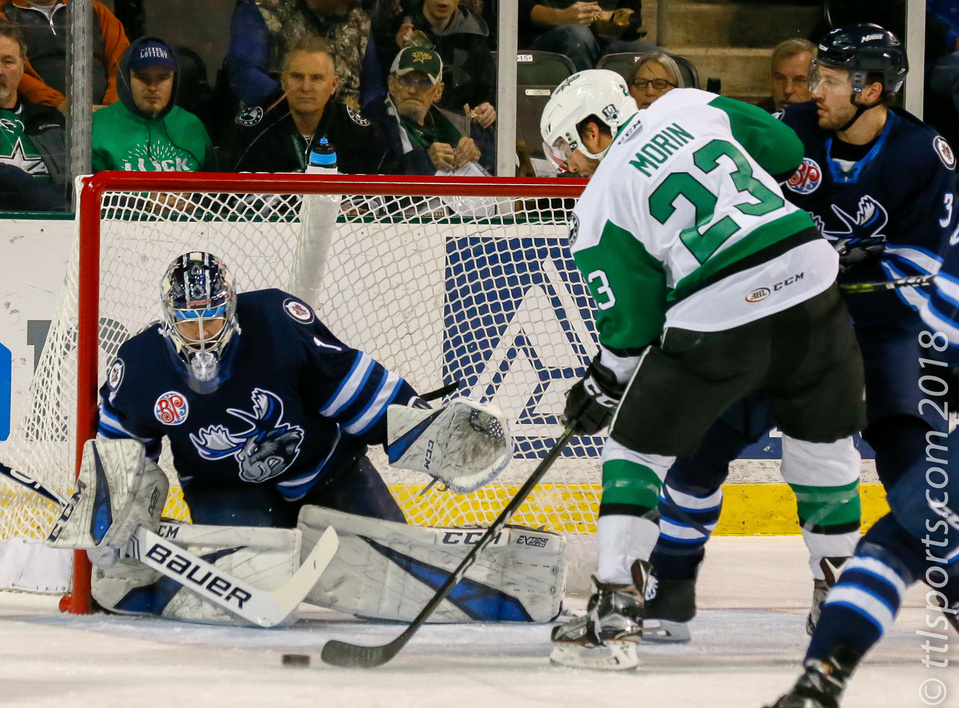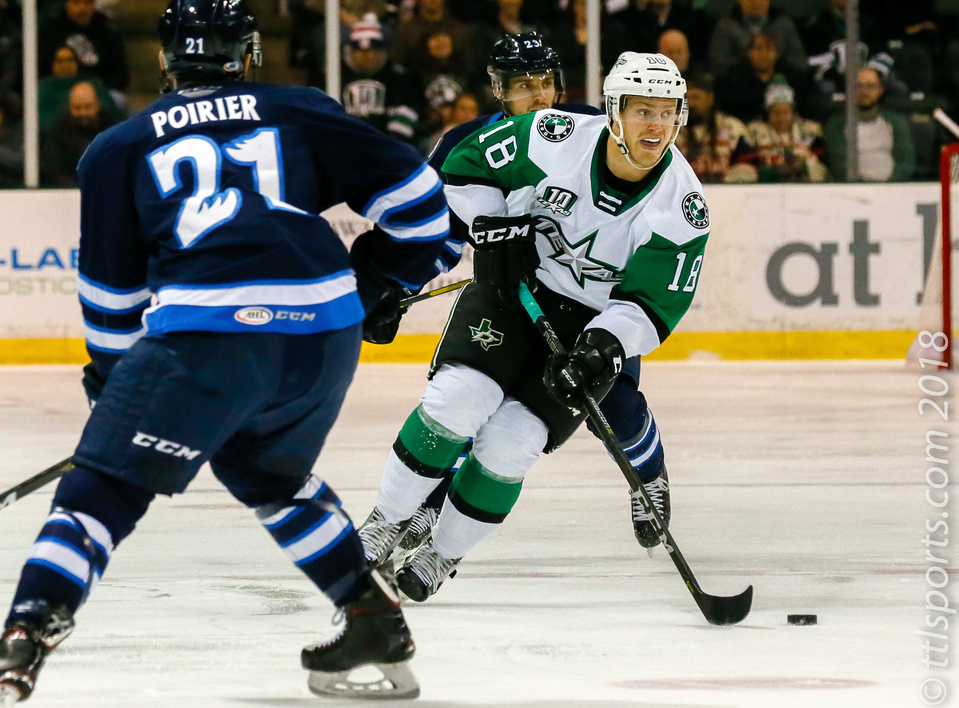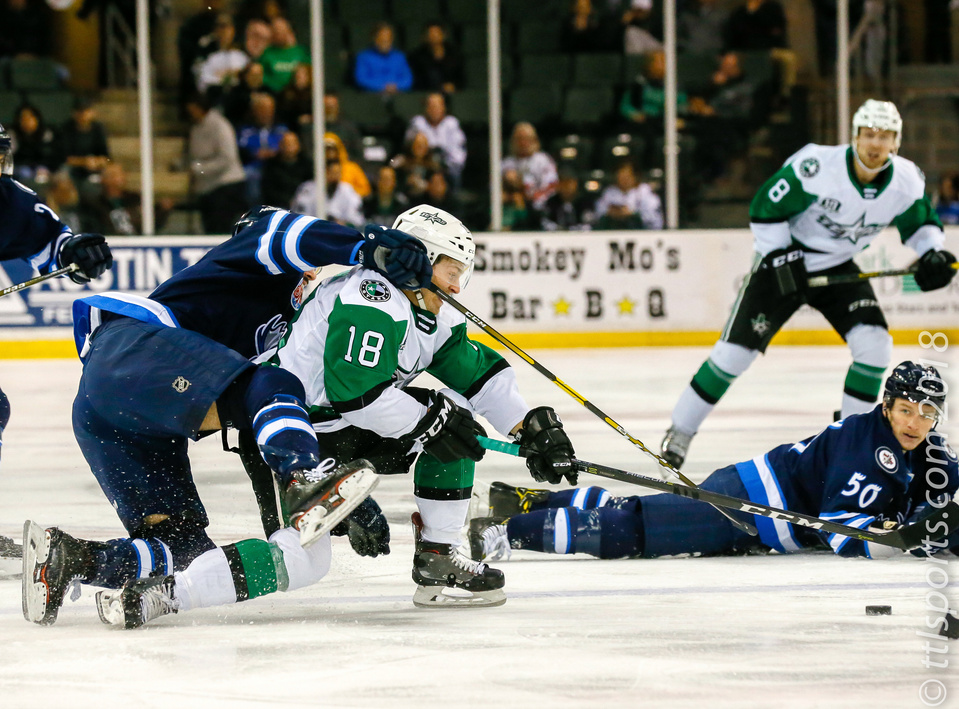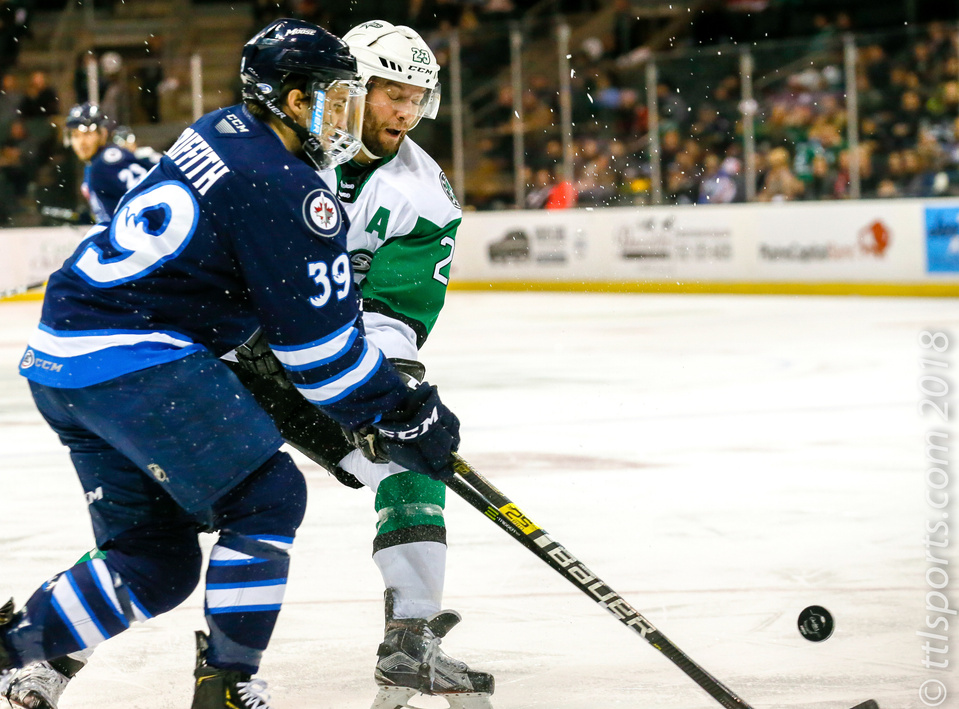 In a high-risk attempt to tie the game, Texas Stars Head Coach Derek Laxdal pulled goalie Landon Bow with five minutes left in the game and down by two goals. The Stars scored 45 second later, but were unable to even the score. The Manitoba Moose (8-7-0-0) defeated the Texas Stars (6-6-1-1), 5-4.
Seth Griffith started the scoring for the Moose early in the opening period. Texas' Roope Hintz, playing like with intensity, tied the game on a power play mid-way through the period.
Second period brought a higher intensity of play with a total of five goals scored. Joel L'Esperance gave the Stars their first lead of the evening. Manitoba later tied the game when Logan Shaw found the back of the net, only to have Texas' James Phelan reclaim the lead seconds later. The Moose again tied the game on a shot by Kristian Vesalainen and took the lead on Logan Shaw's second goal of the match.
Third period saw a more cautious level of back-and-forth play by both teams. Skyler McKenzie extended Manitoba's lead to two goals late in the period. Colton Hargrove brought the Stars within one goal, but were unable to find the back of the net again.
Both teams play nearly penalty-free hockey. A total of six penalty minutes were cited.
The game was Justin Dowling's first as Capitan of the Stars.
Manitoba goaltender Eric Comrie earned the win, making 26 save on 30 shots. Texas' Landon Bow was assigned the loss, allowing 5 goals on 20 shots.