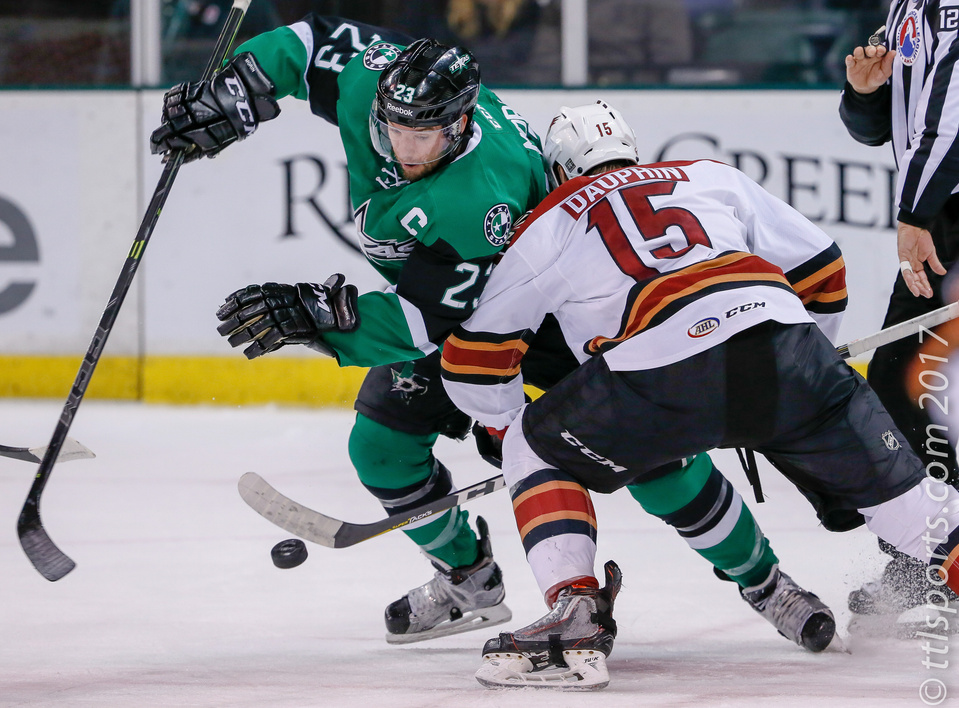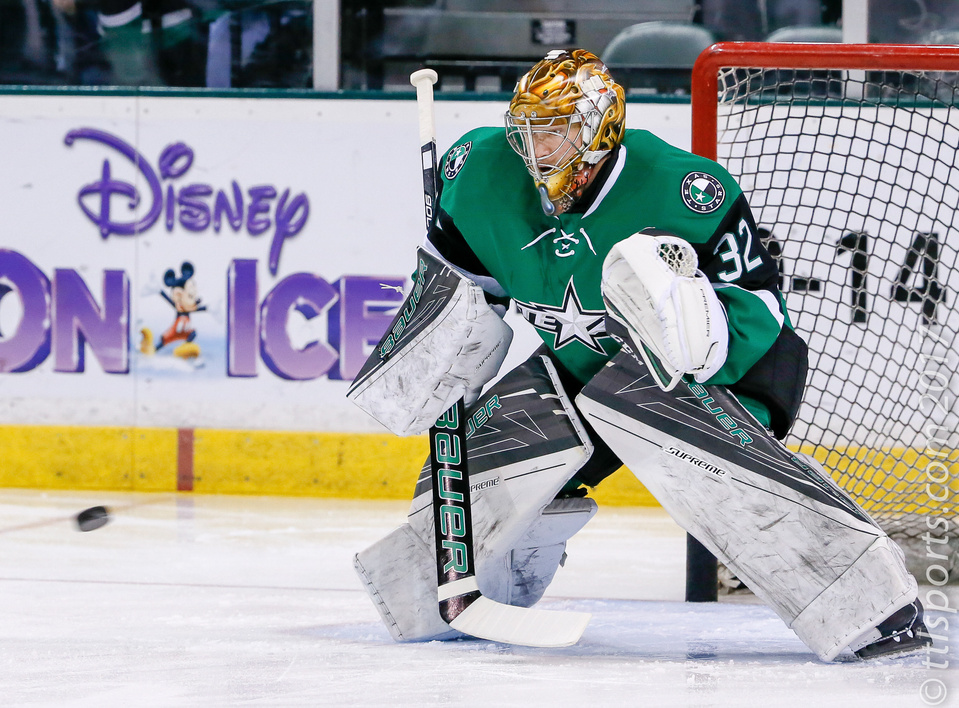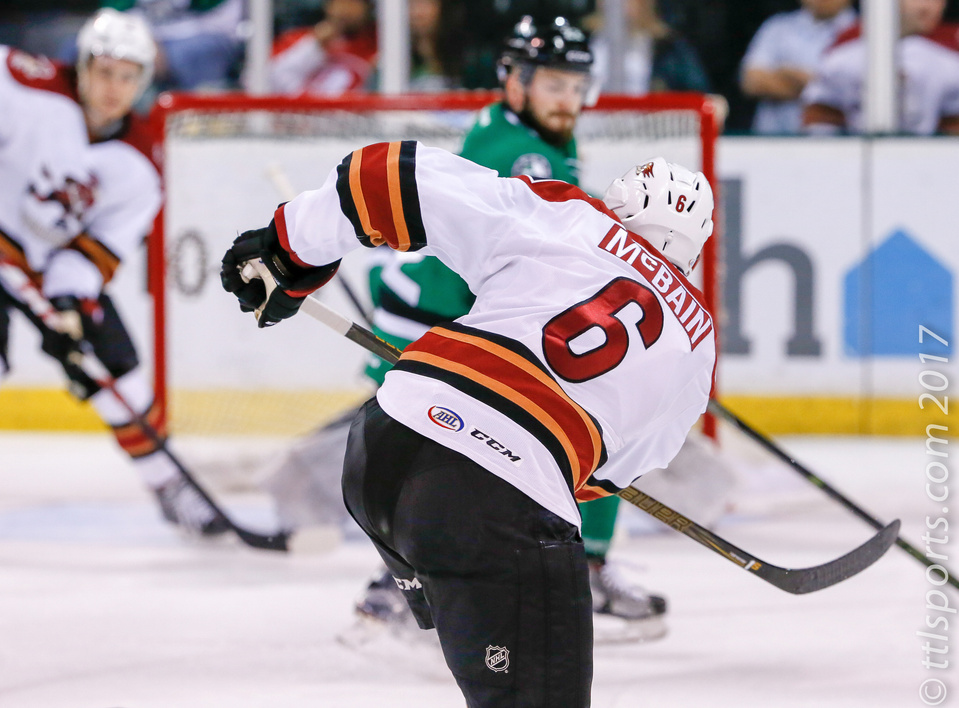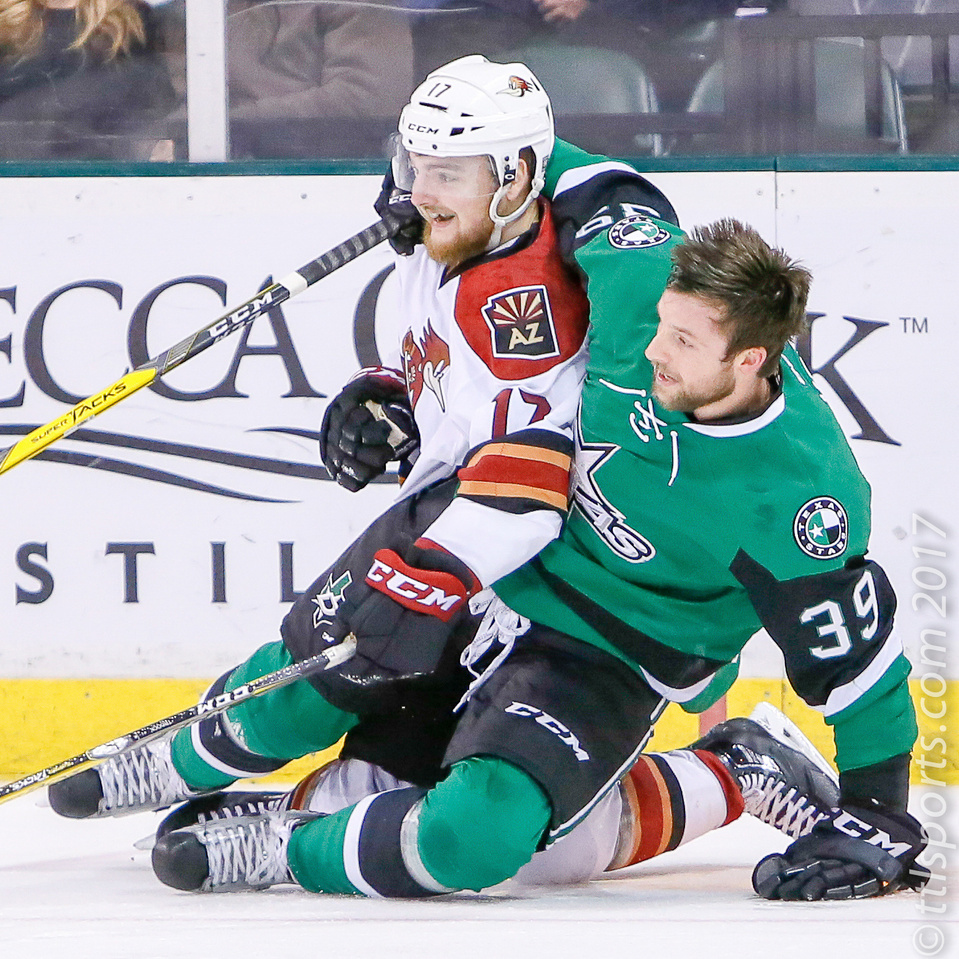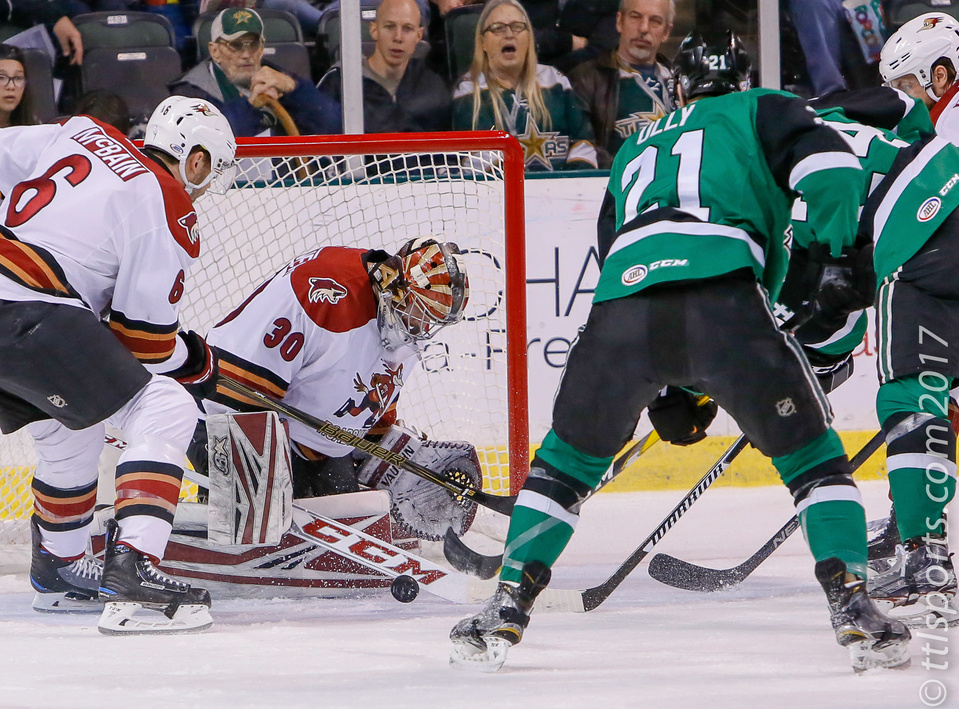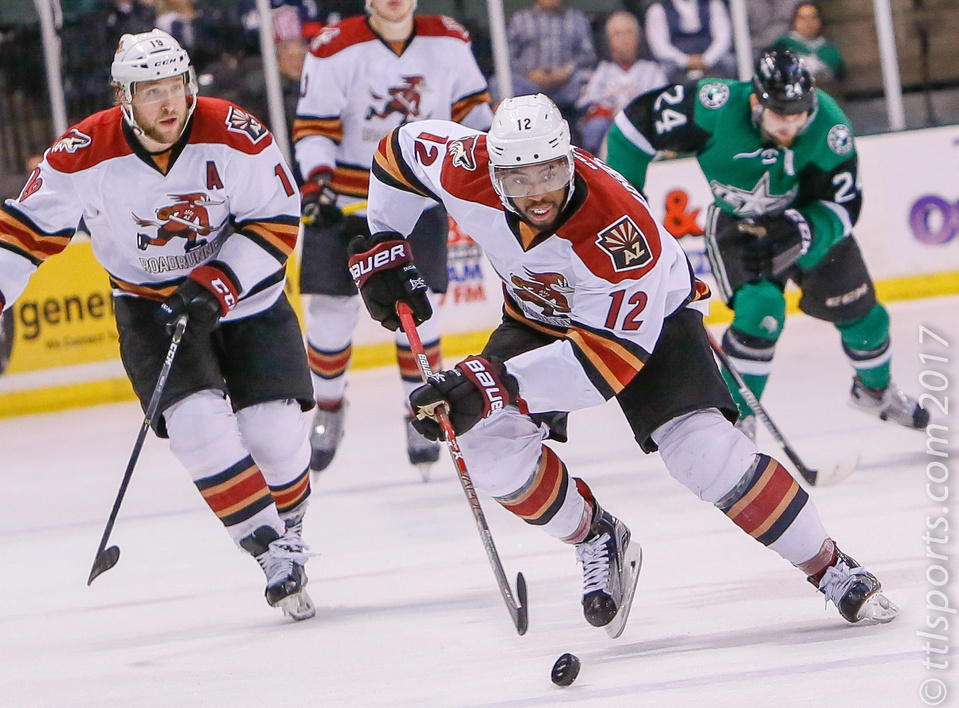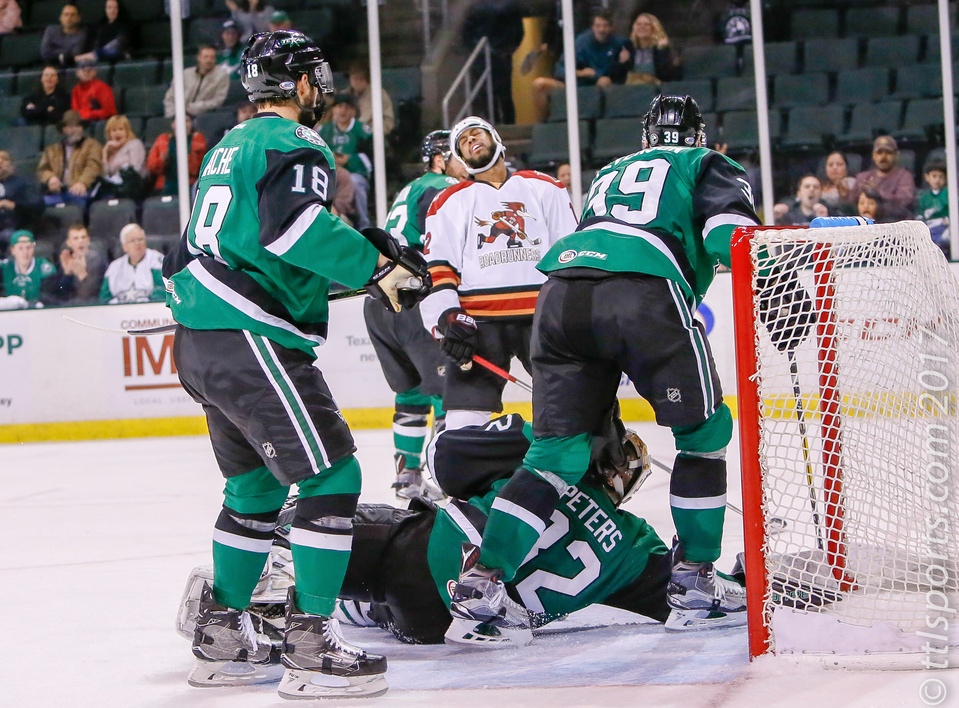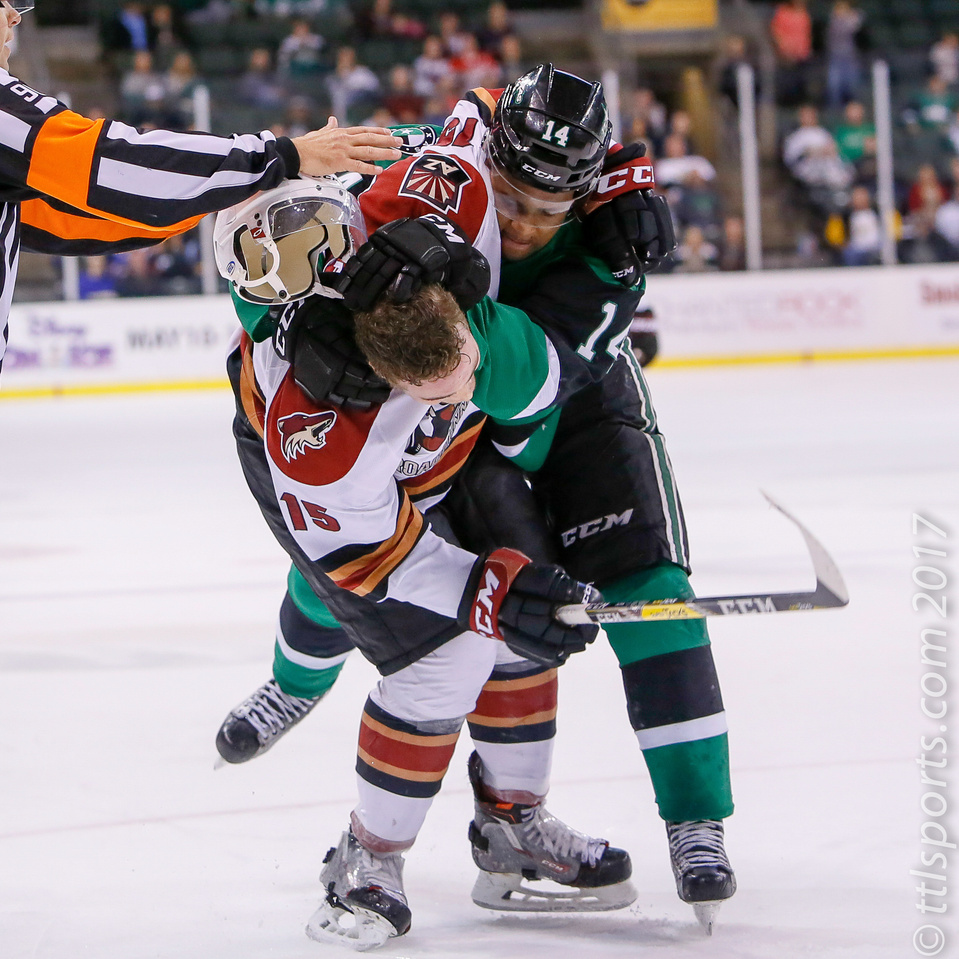 Andrew Bodnarchuk led the Texas Stars with a goal and an assist as the Star beat the Tucson Roadrunner 3-2. Travis Morin recorded his 300th career assist as a Star.
After a scoreless first period, Bodnarchuk put Texas on the board at 8:58 of the second with a power play goal, his fifth goal of the season. Gemel Smith (10) and Remi Elie (15) assisted on the score. Chris Mueller of Tucson quickly tied the game 10:08 of the same frame.
Matt Mangenej notched his sixth goal of the season and the Stars took the lead at 5:25 of the third period. Andrew Bodnarchuk (18) and Gemel Smith (11) were on the assist. Brandon DeFazio extended the lead with his 15th goal of the season a few seconds later. Travis Morin (23) and Nick Ebert (8) were credited with the assist.
Tucson pulled their goalie with 3:29 left in the final period. Christian Fischer scored for the Roadrunners at 19:39, assisted by Anthony DeAngelo and Anthony Duclair.