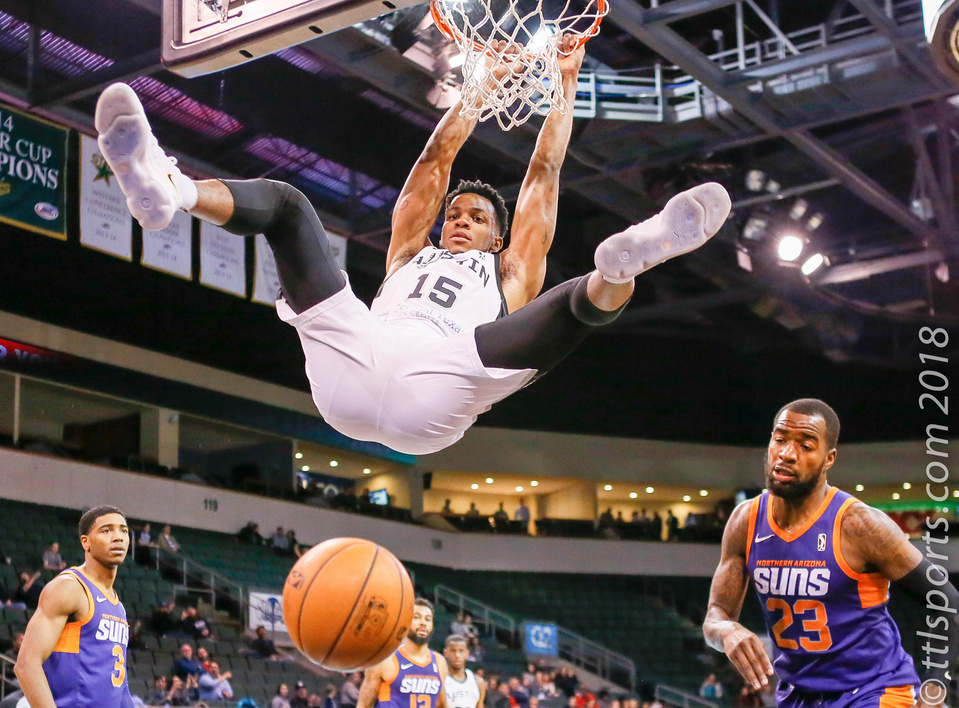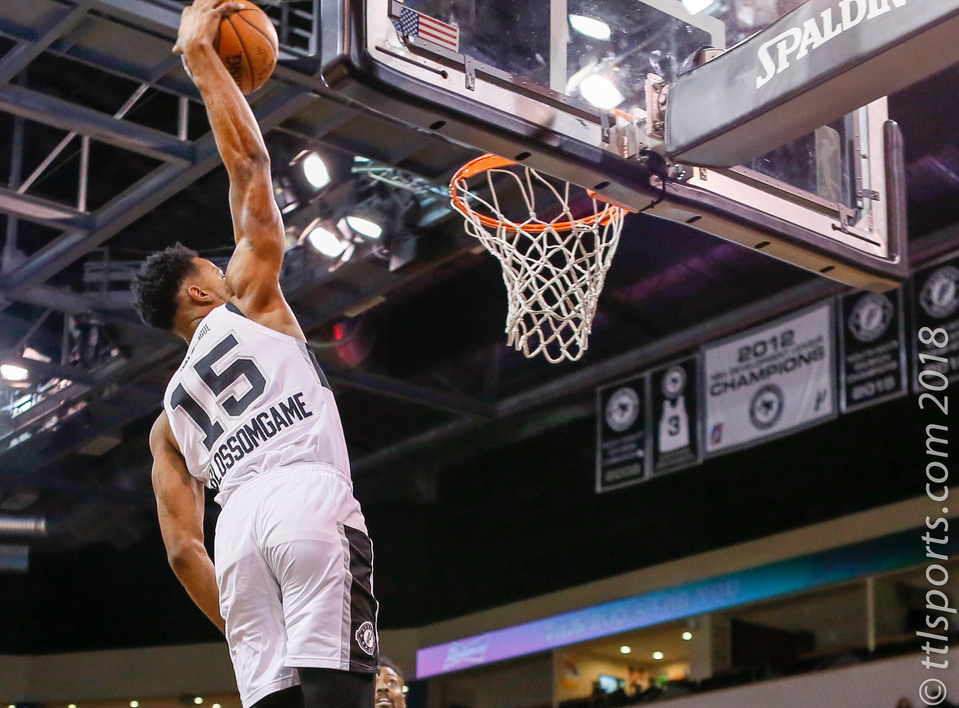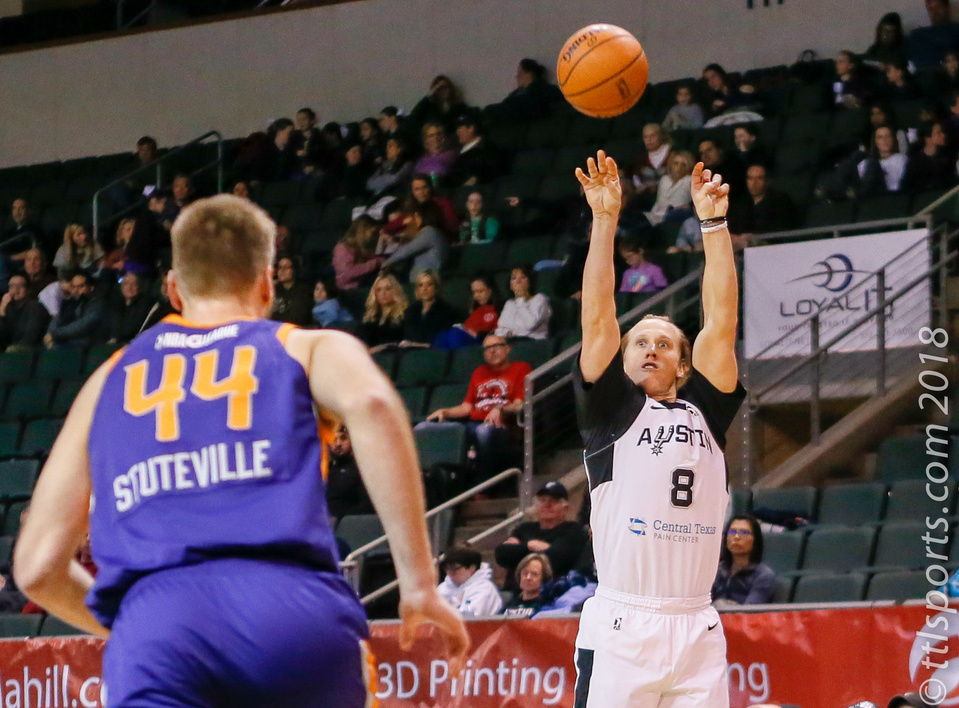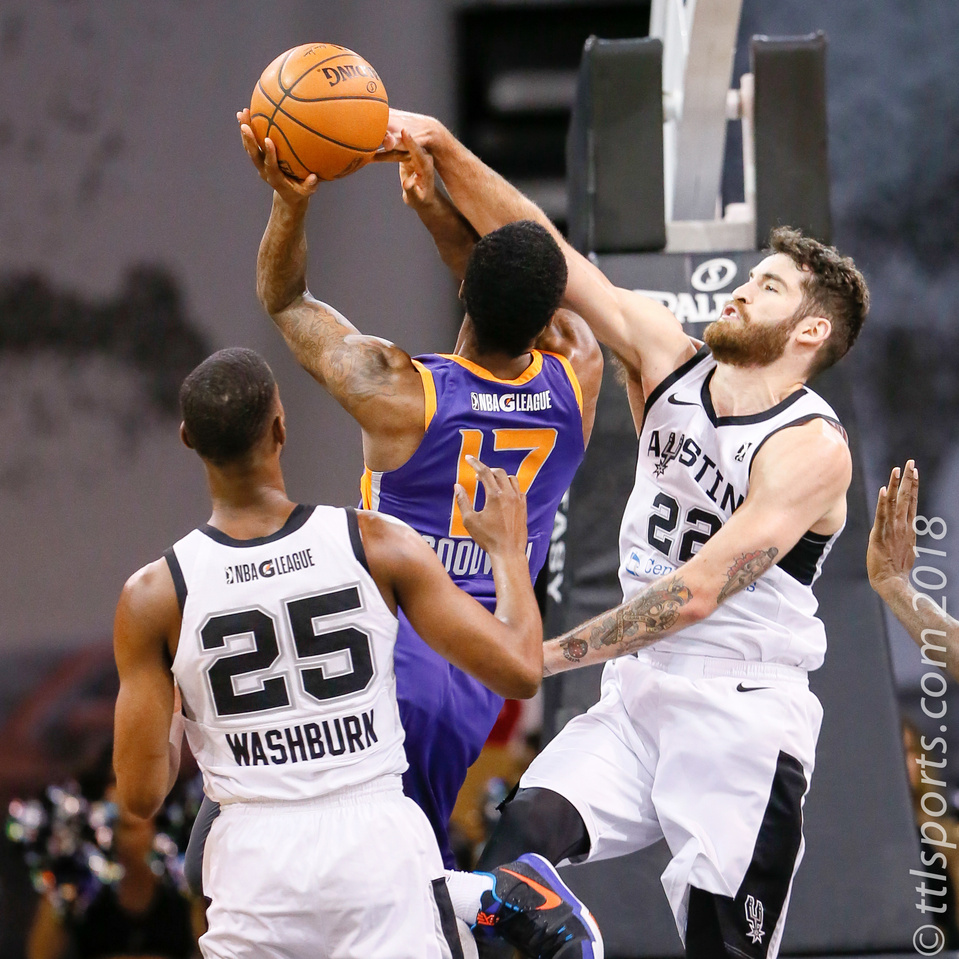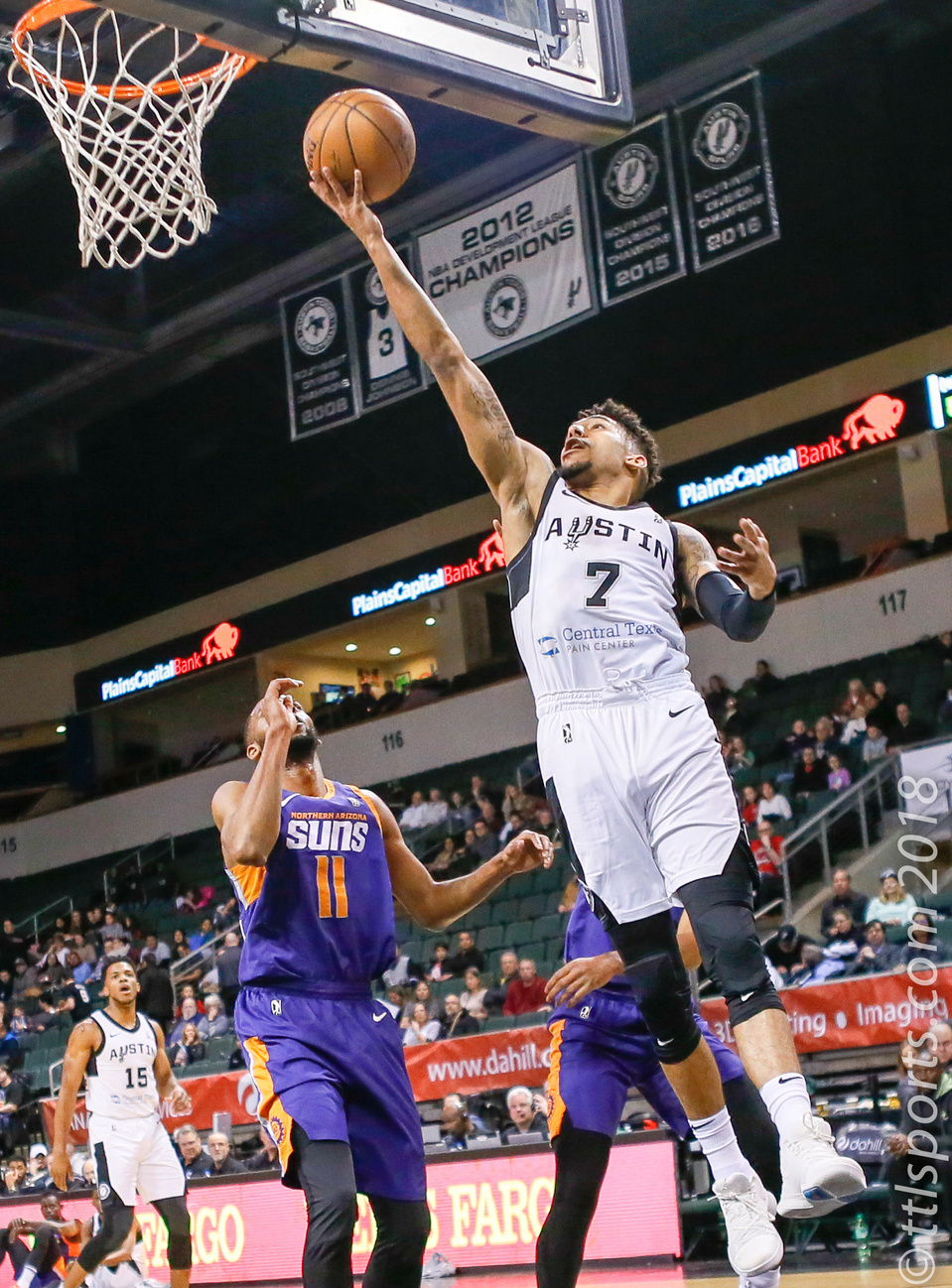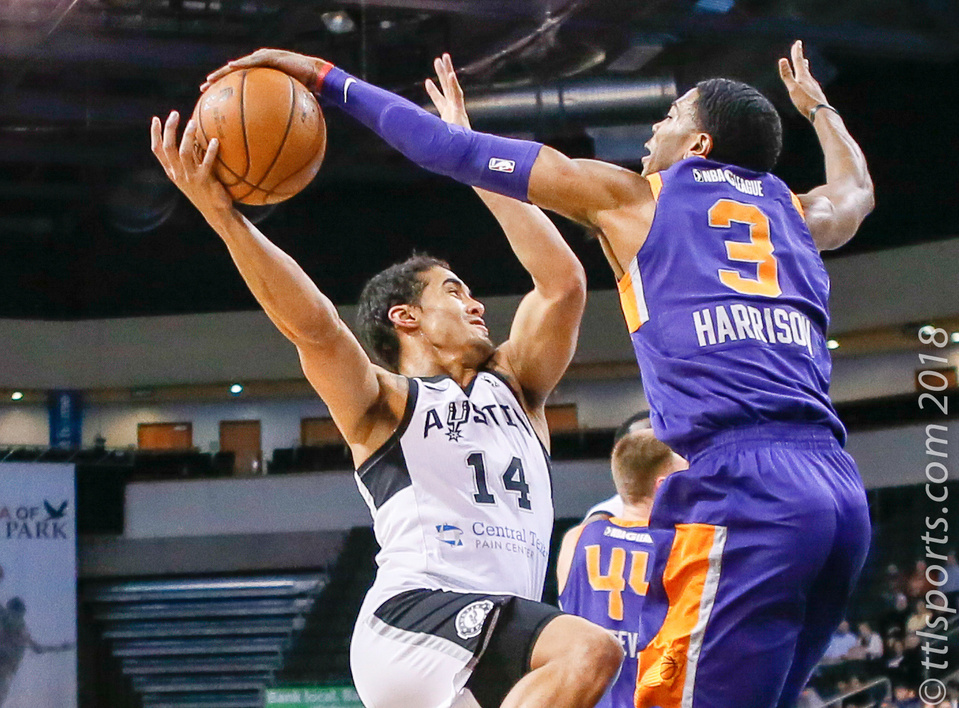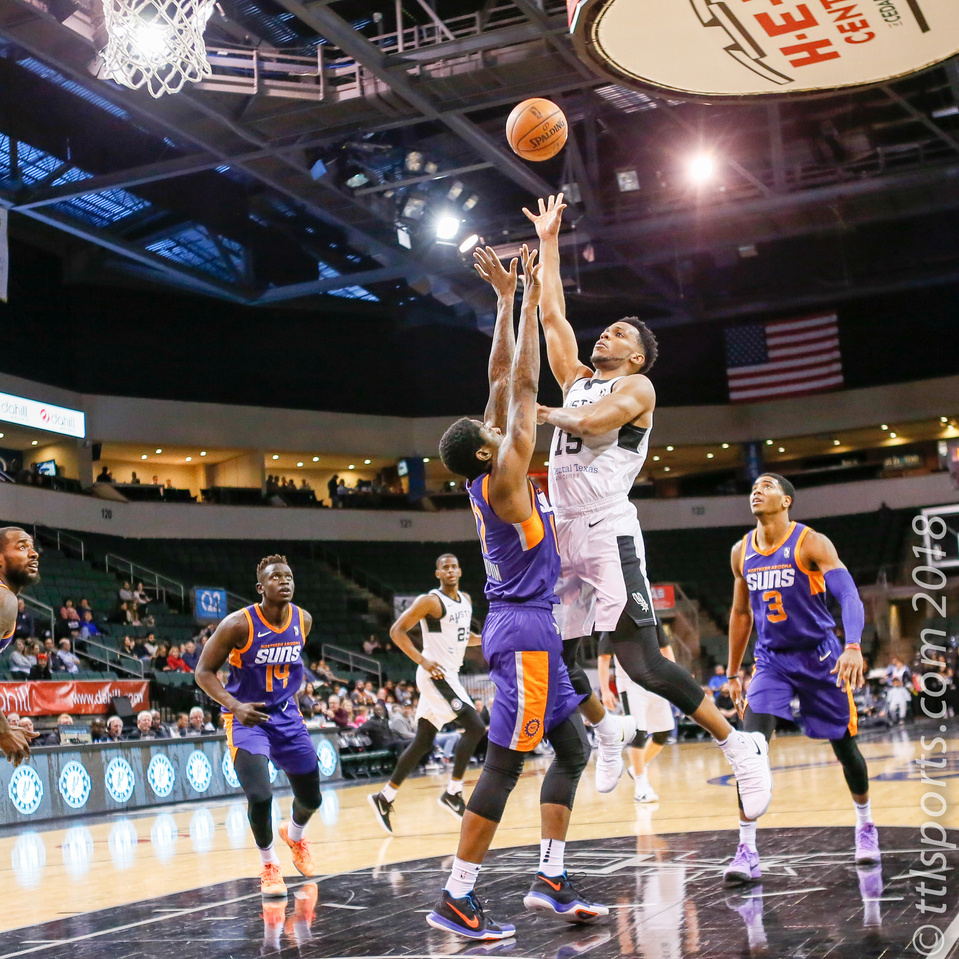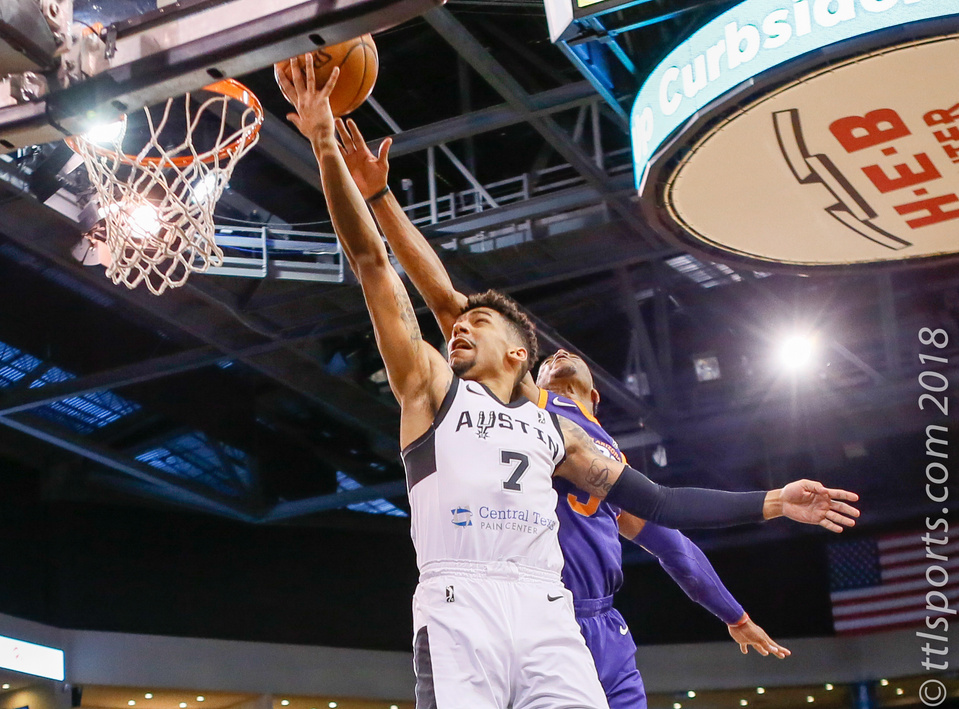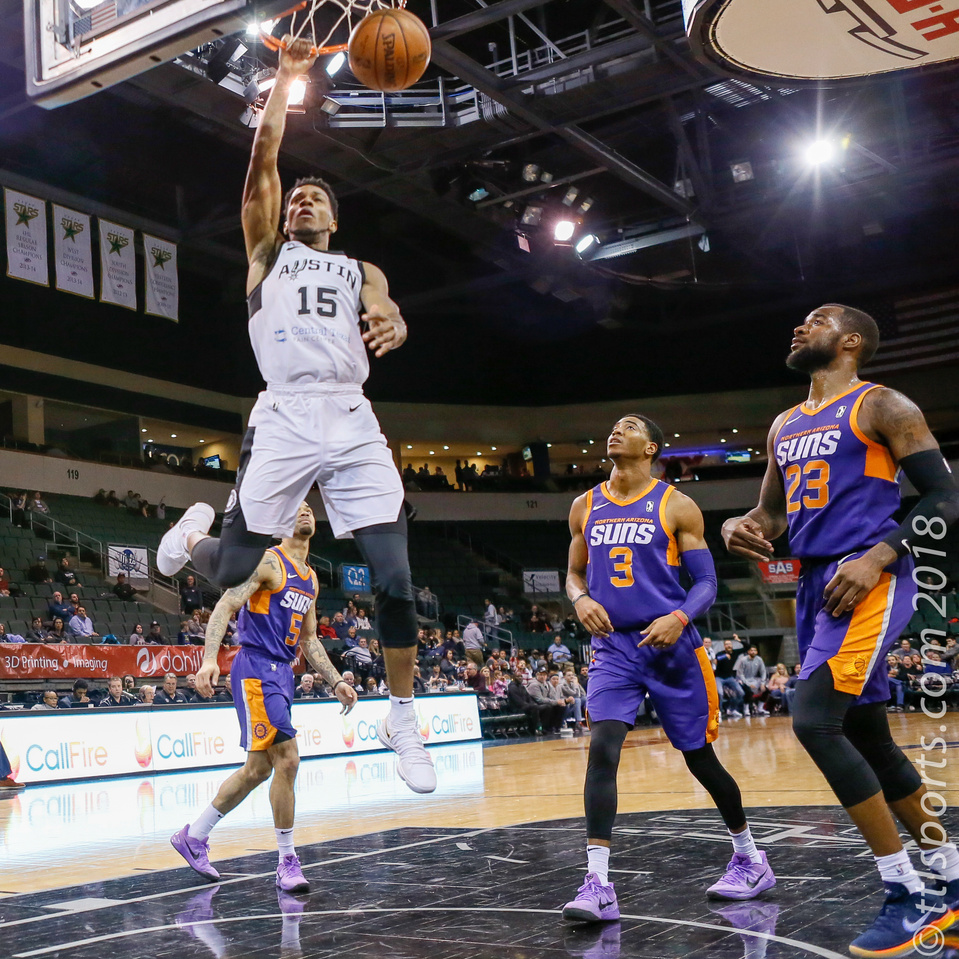 Mother Nature really took its toll on the Austin Spurs on their recent 16-day road trip. The
barometric bomb that inundated the northeast caused the team's flights to be cancel, luggage to be lost, and caused games to be rescheduled. The team was even forced to play in "emergency jerseys" when their equipment was a no-show.
Understandably the team was worse for the wear when they returned to Austin, and it showed.
The Spur looked like they lacked energy in the first half of their game against the Northern Arizona Suns. The Suns led by as many as 17 points and enter half time leading the the Spurs 57-42.
But the prospects of losing at home, and on the birthday of team mascot, Da Bull, forced the weariness from the Spurs.
Austin snow-plowed over the Suns, out scoring them 32-13 in the third period, taking the lead and never looked back. The Suns' tried to regroup in the fourth period but were frozen-out by the Spurs. The Austin prevailed 113-105 and improved their record to 16-12. The Northern Arizona Suns' record fell to 11-15.
Darrun Hilliard led the scoring for the Spurs with 27 points. Jaron Blossomgame tallied 21
points and 12 rebounds. Olivier Hanlan, Jeff Ledbetter and Nick Johnson scored in double-digits for the Spurs. Ledbetter contributed 4 of 7 attempts from beyond the three-point line and 9 assists.