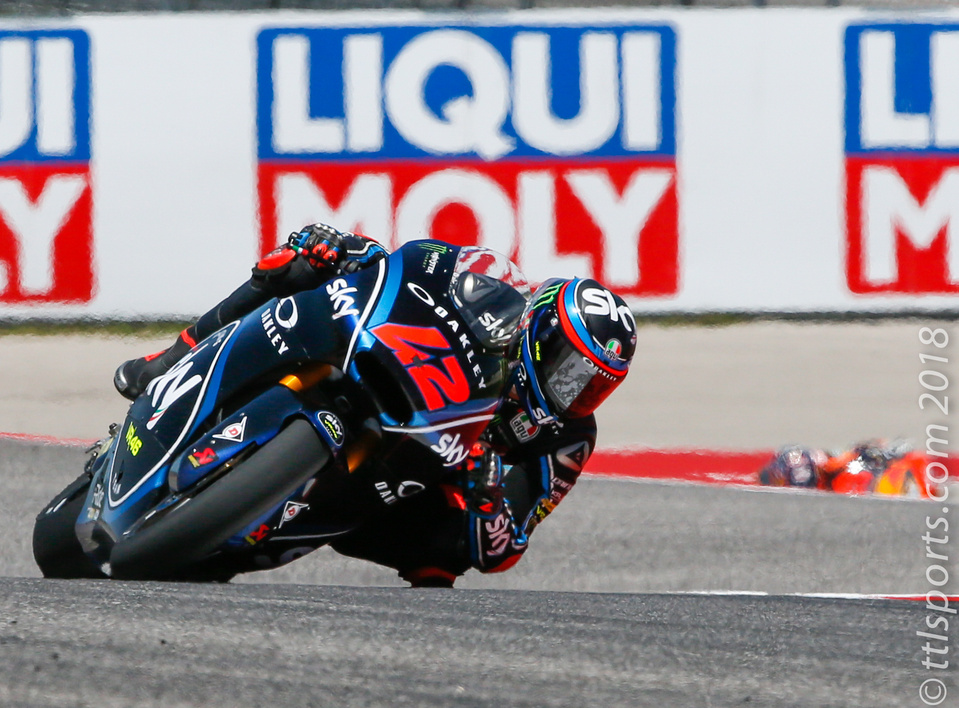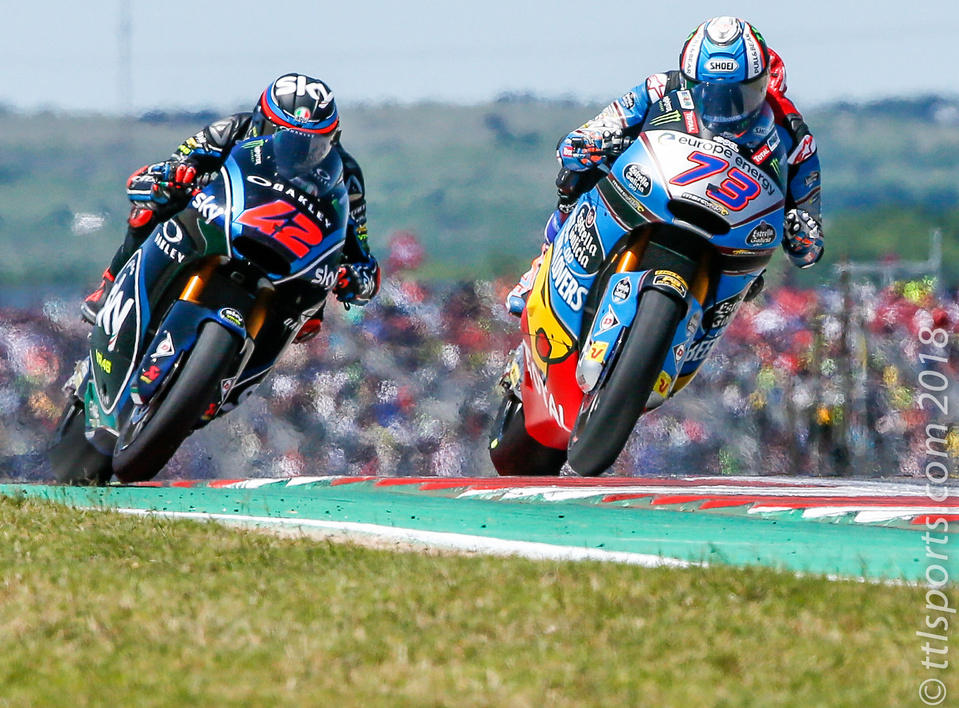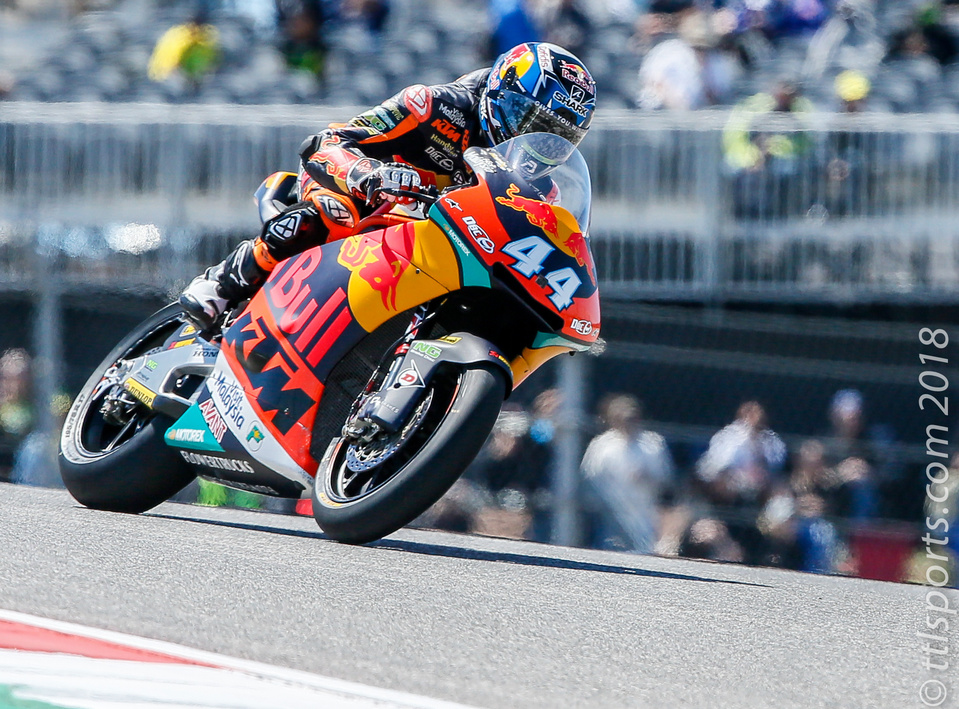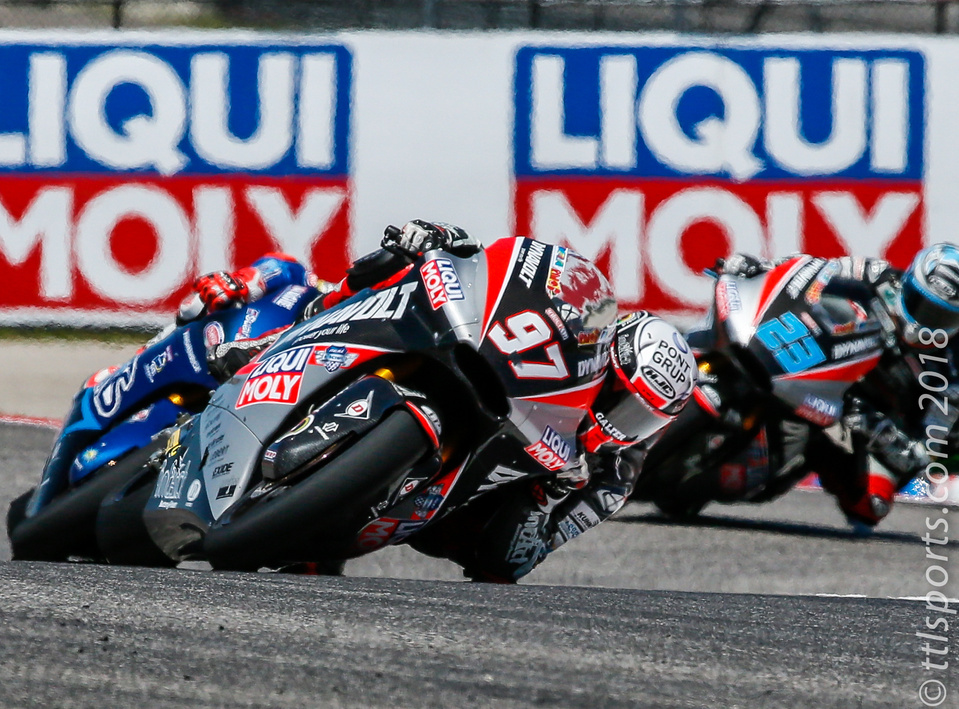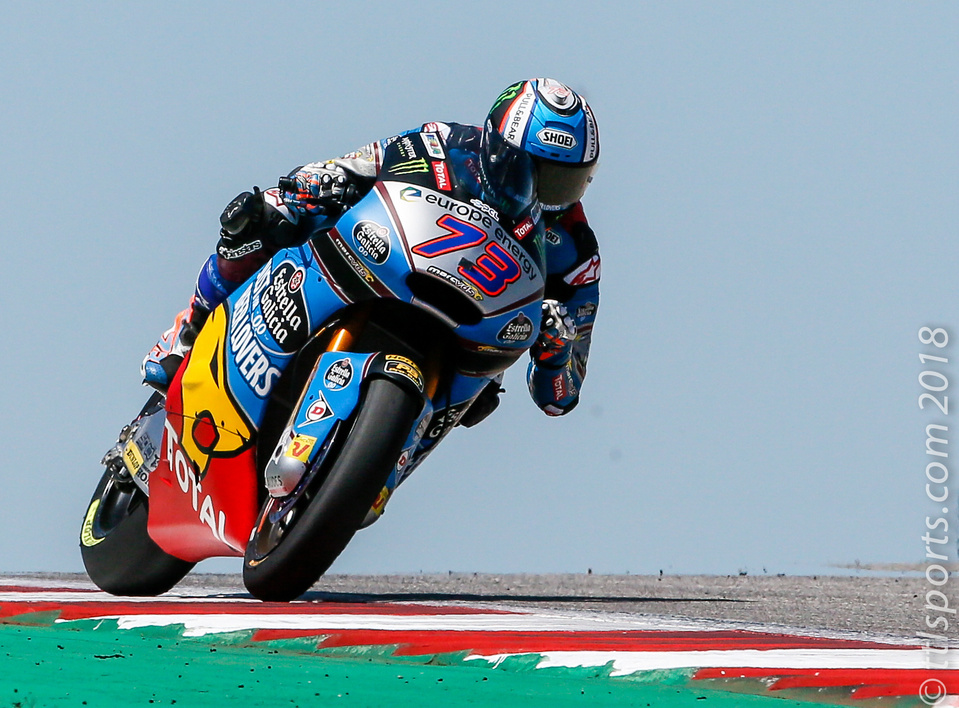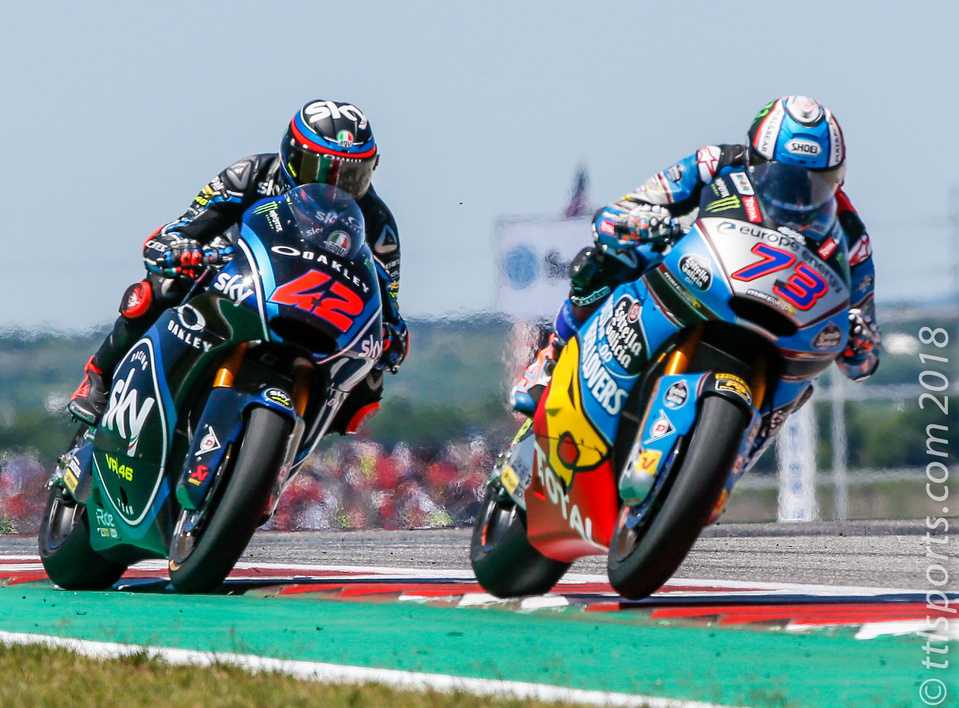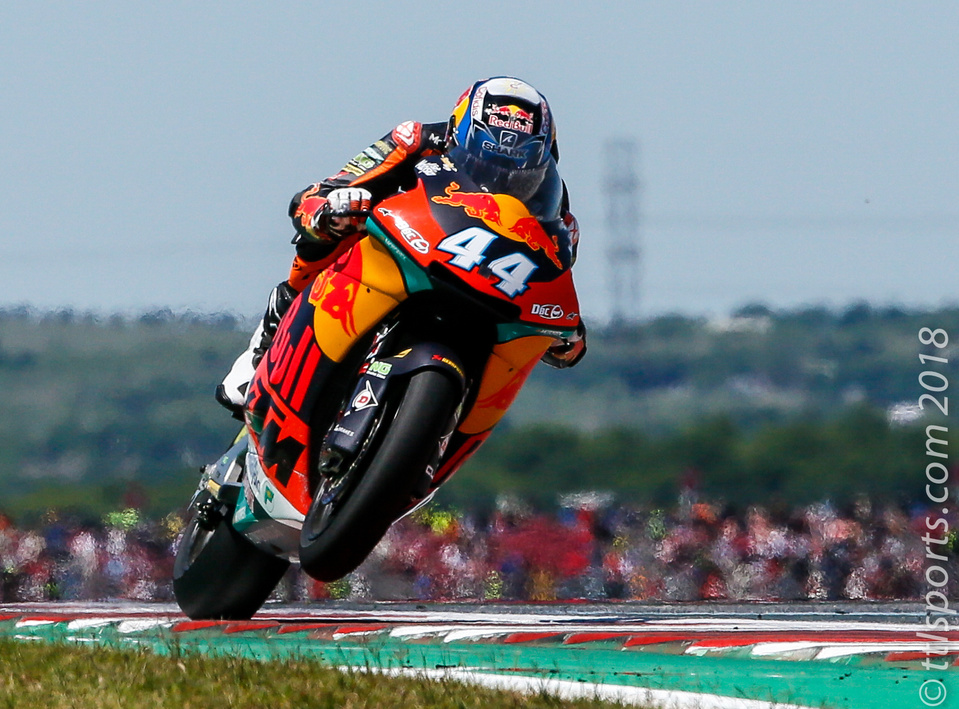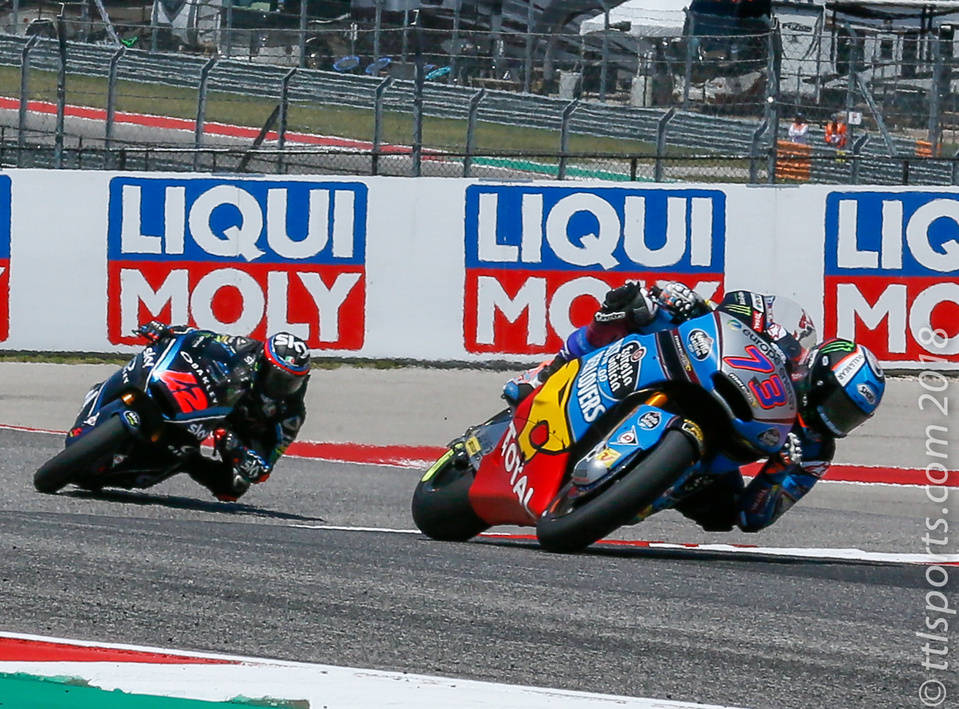 Francesco "Pecco" Bagaia (# 42 Sky Racing Team VR46) capitalized on mistakes made by Alex Marquez (#73 EG 0,0 Marc VDS) to win the Moto2 at the Circuit of the Americas.
Marquez started in the pole position, and Bagaia in the number four position. The race was a battle between the two. Bagnaia past Marquez on lap 13 and fought a brilliant battle that saw the lead change six times on the same lap.
Marquez slid twice in the second half of the race and Bagnaia took the lead for good with five laps to go. "When he started losing grip with the rear, I started to close and hope that I got him in the last laps," Bagnaia told reporters. "This track for me is very difficult. It's so much better than winning in Qatar." Qatar was Bagnaia's first win of the season.

Marquez held off a late charge from third place finisher Miguel Oliveira (# 44 Red Bull KTM Ajo). Marquez had a huge moment at Turn 18 with two laps to go, holding off the Oliveira who was closing in a second a lap.
Moto2 Race Results
1 - Francesco Bagnaia (ITA) KALEX 39'30.016
2 - Álex Márquez (SPA) KALEX + 2.464
3 - Miguel Oliveira (POR) KTM + 3.704