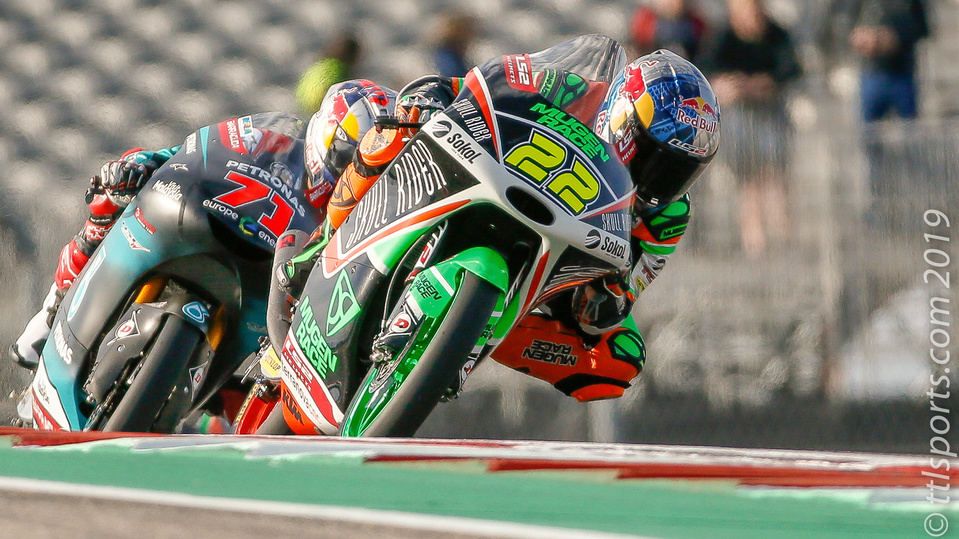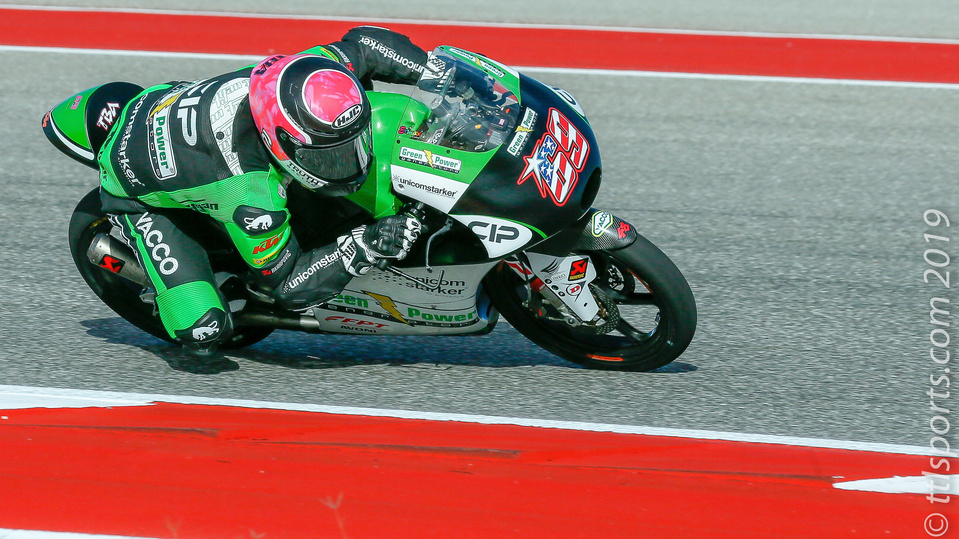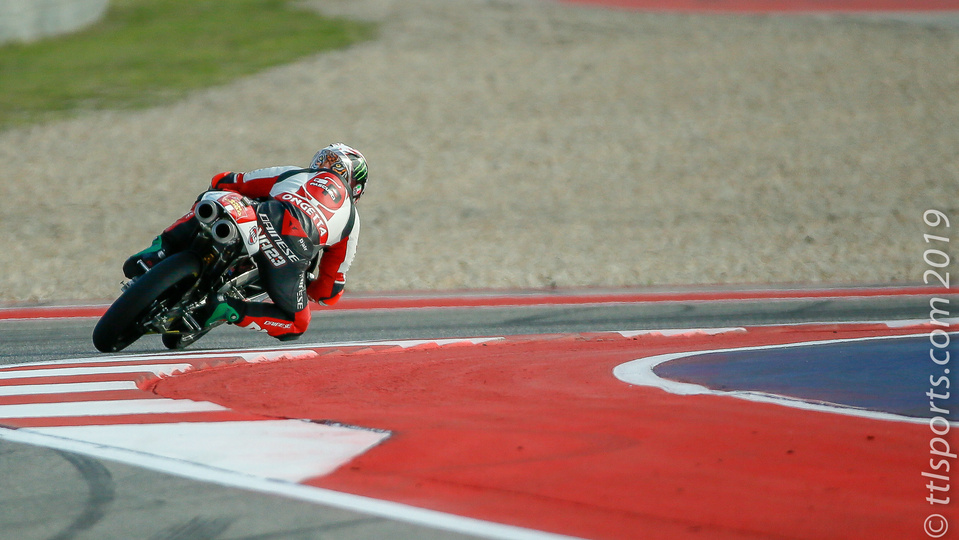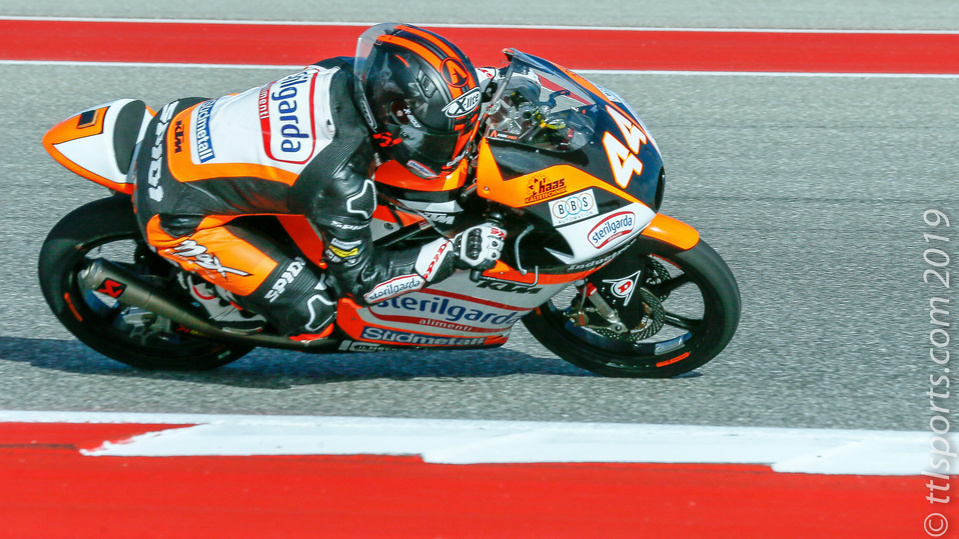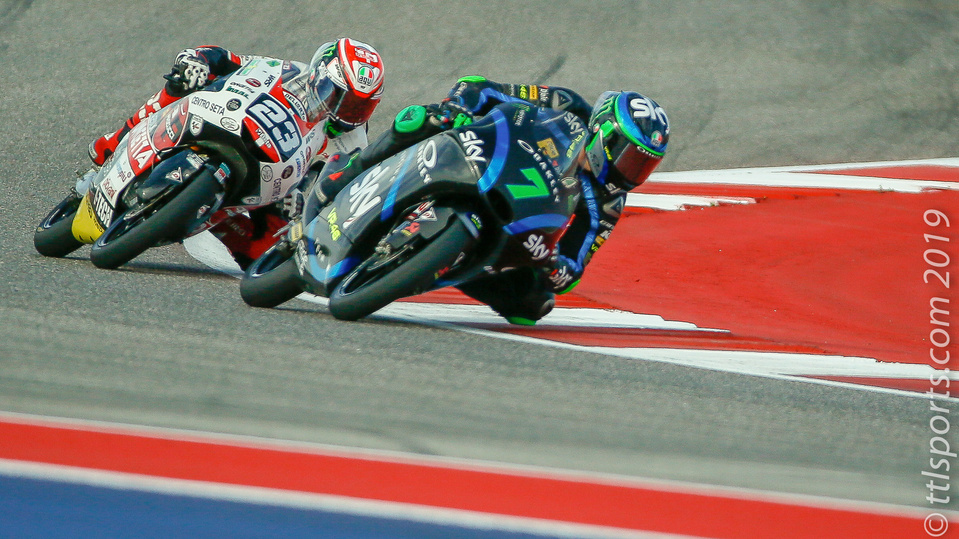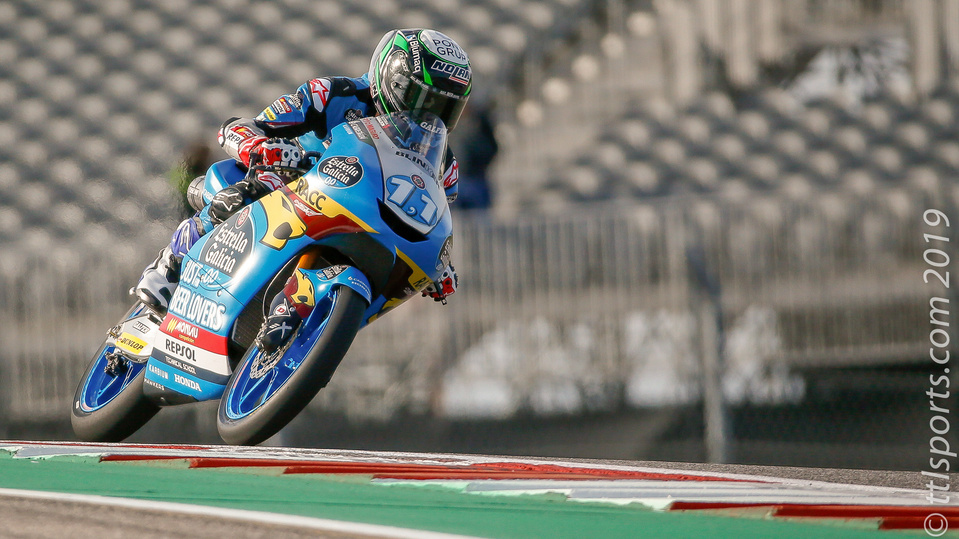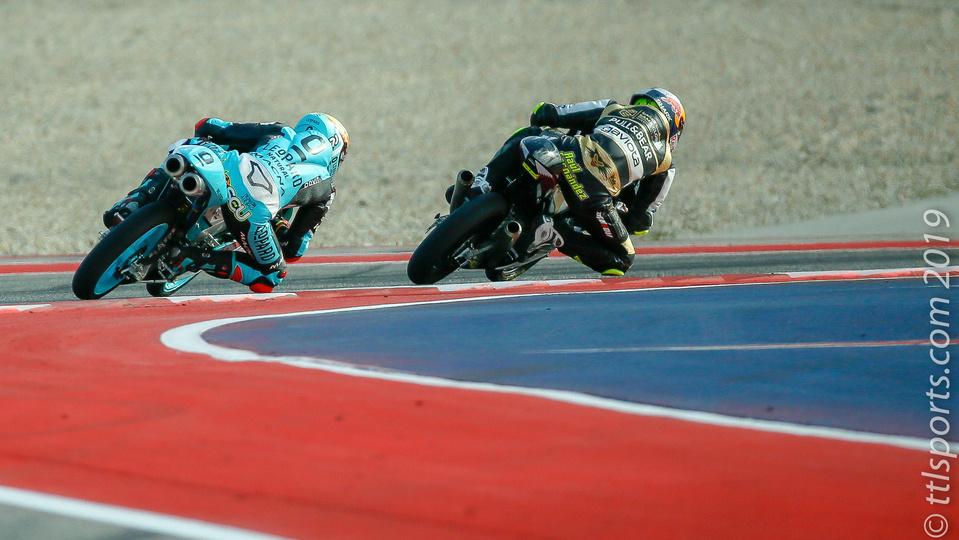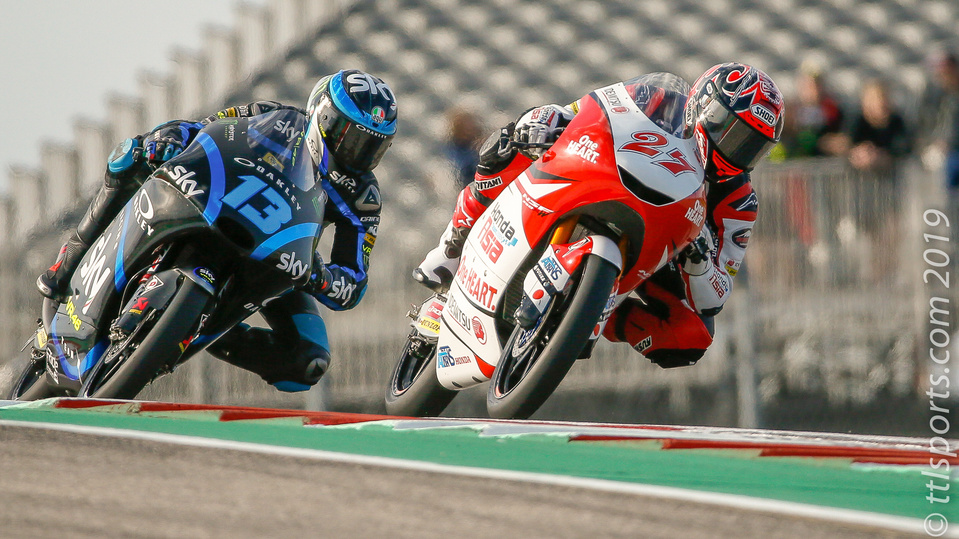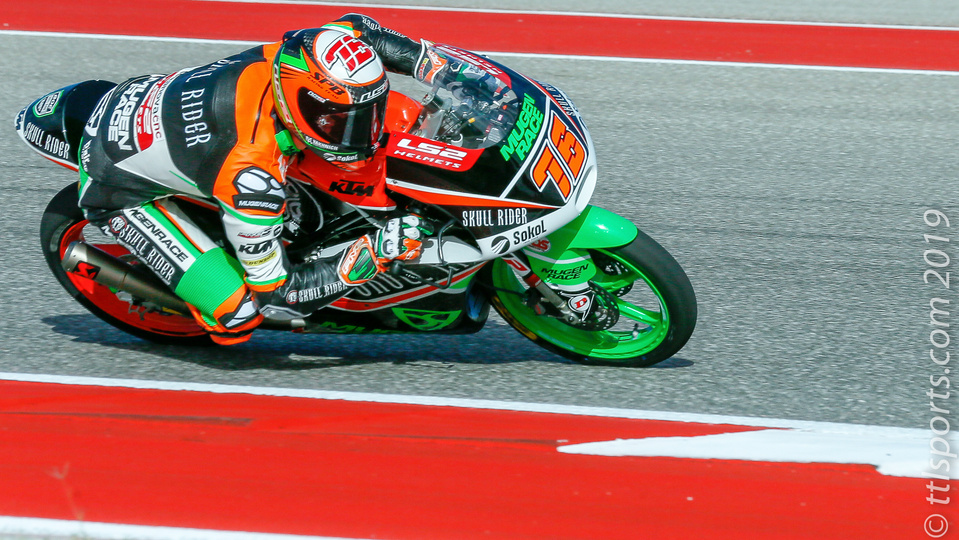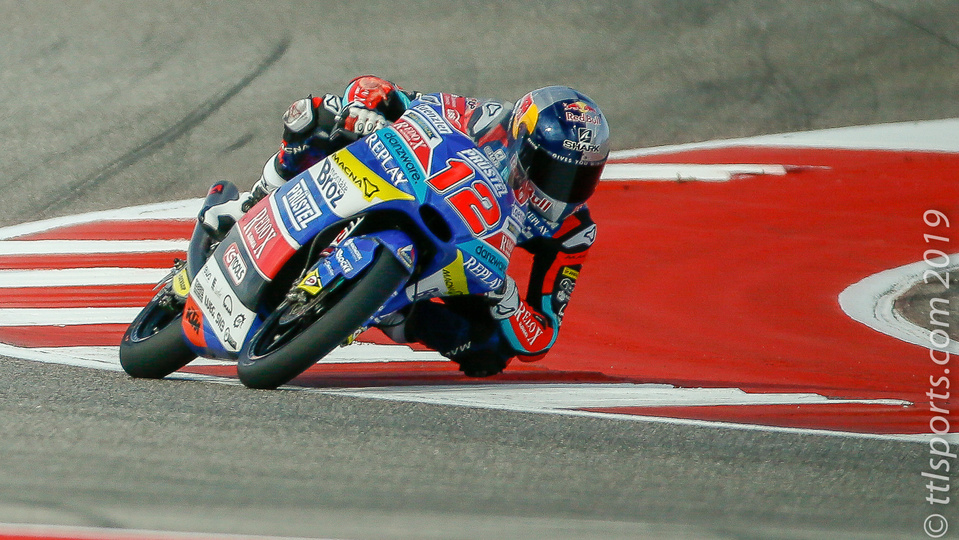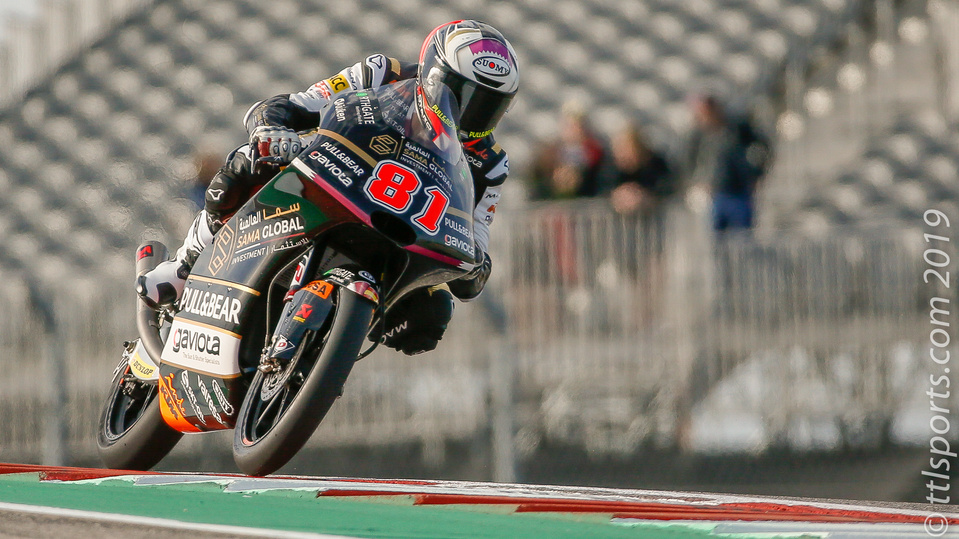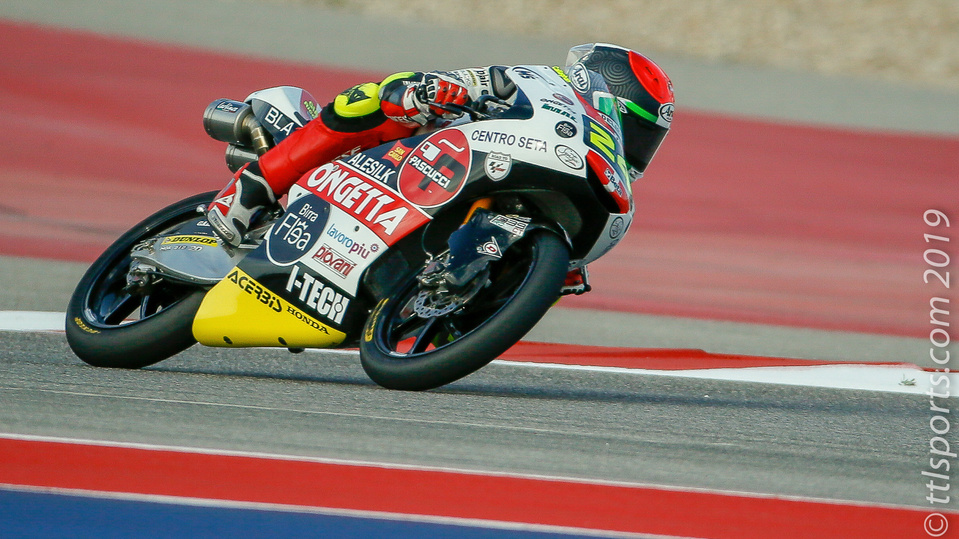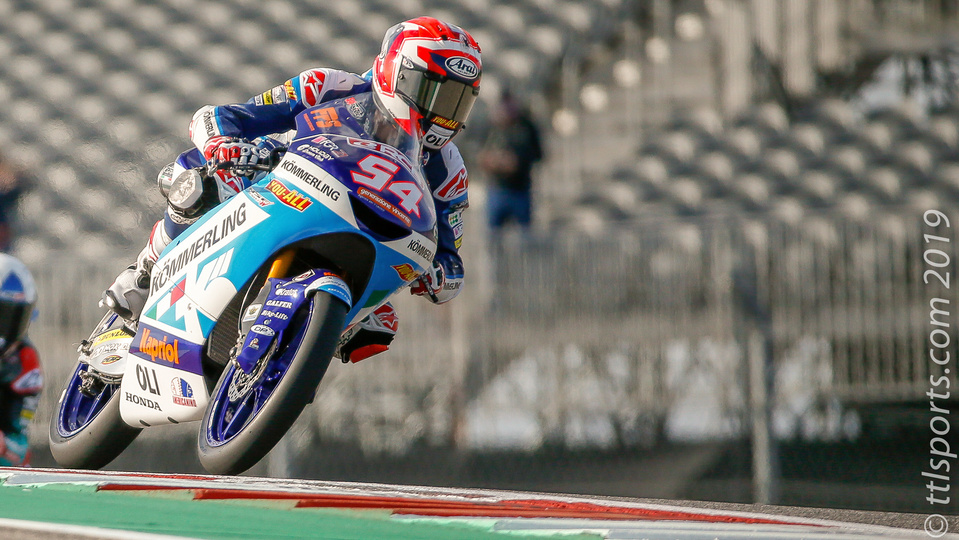 MotoGP has become a right of spring passage for the Circuit of the Americas (COTA) in Austin, Texas. The event brings not only the best motorcycle racers in the world to COTA, but also the up-and-comers. Today was the first practice day, culminating with the Gran Prix of the Americas race on Sunday.
Moto3 is the developmental arm of MotoGP and Moto2 with the mission of an entry into professional motorcycle racing on an international level. The riders are young, with a maximum age of 25 years for new riders. And the bikes are smaller. MotoGP3 has single-cyliner, 250 cc engines compare to MotoGP with inline four-cylinder, 1,000 cc engines.
Romano Renati of VNE Sniper clocked the fastest time of 2'16.679 on the first day of practices. The Italian racer made his professional debut in 2010 before join Moto3 in 2012. After an absence, Renati returned Moto3 in 2017 with Marinelli Rivacold Snipers and moving up to Moto2 with the same team in 2018. An incident with Stefano Manzi at Misano resulted in Fenati being suspended to the remainder of the 2018 season. Fenati returned to Moto3 in 2019 with the same team under a different name.
Tatsuki Suzuki of the SIC58 Squadra Corse finished with the second fastest lap of 2'16.954 (0.275 second gap). The Japanese rider his professional Grand Prix debut in 2015. Suzuki joined the then new SIC58 Squadra Corse in 2017. Suzuki hopes to earn his first podium finish for the team in 2019.
Rounding out the top Day 1 Moto3 practice time was SIC58 Squadra Corse Niccolo Antonelli with 2'17.121 (0.442 second gap). The Italian began his Moto3 racing career in 2012 with Gresini FTR Honda. Since then he amassed six podiums, including three Gran Prix victories, a second place finish, and two third place podiums. Antonelli moved to SIC58 Squadra Corse in 2018 where he remains today.