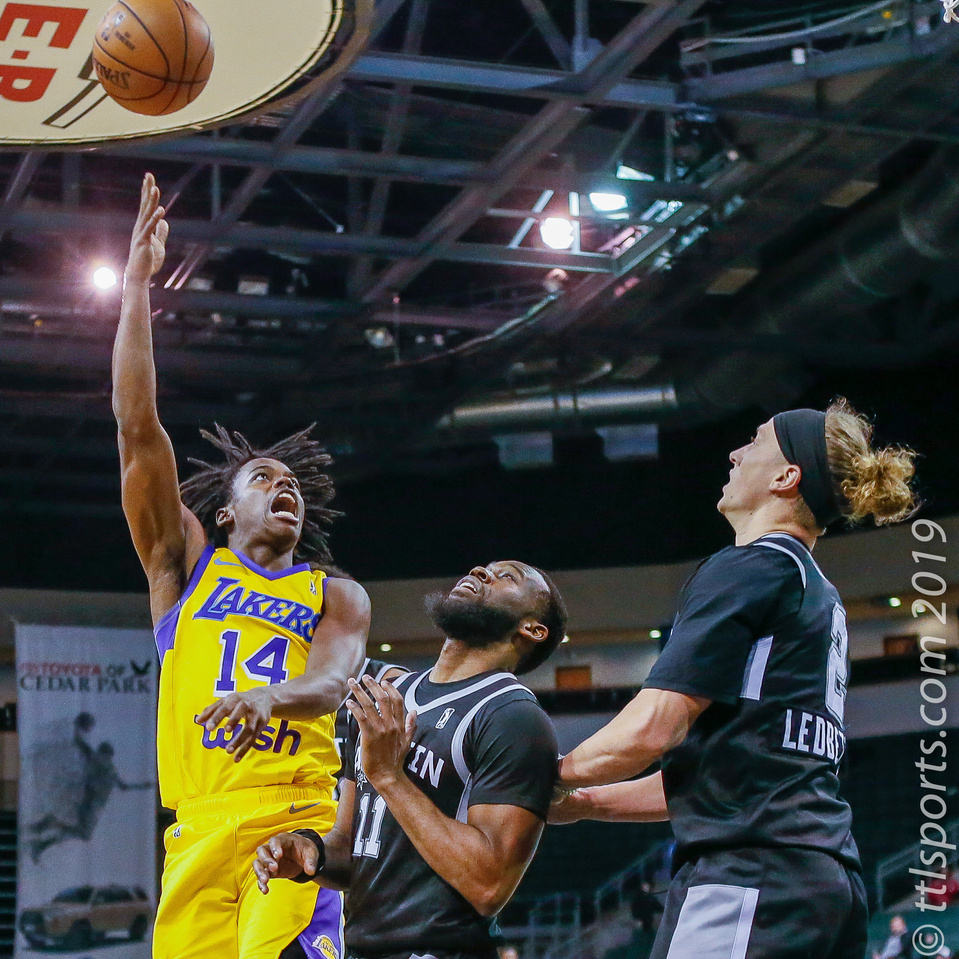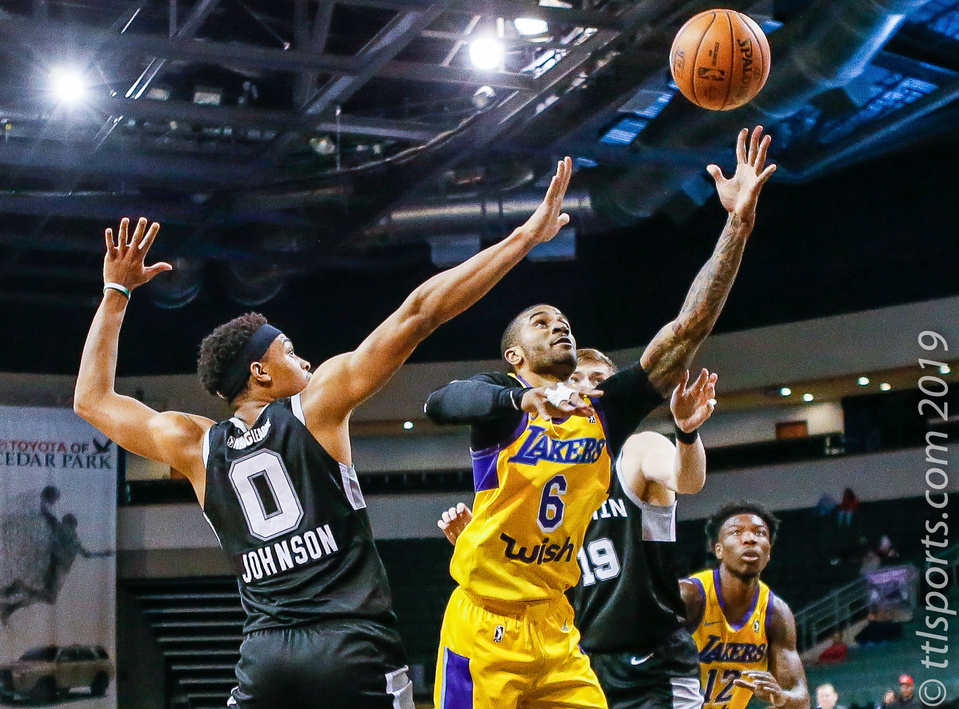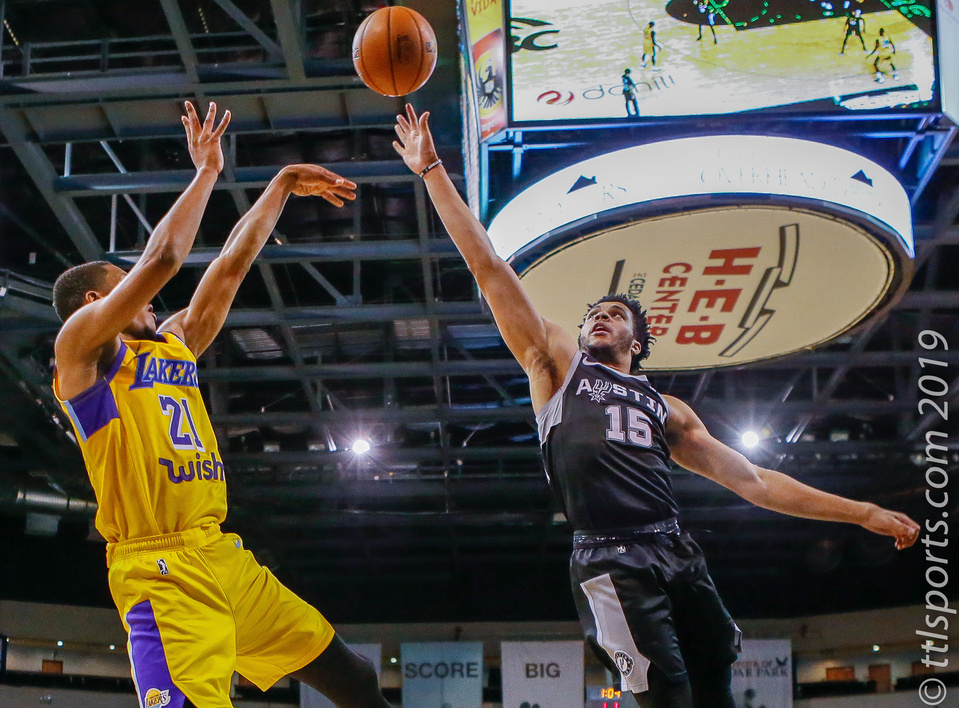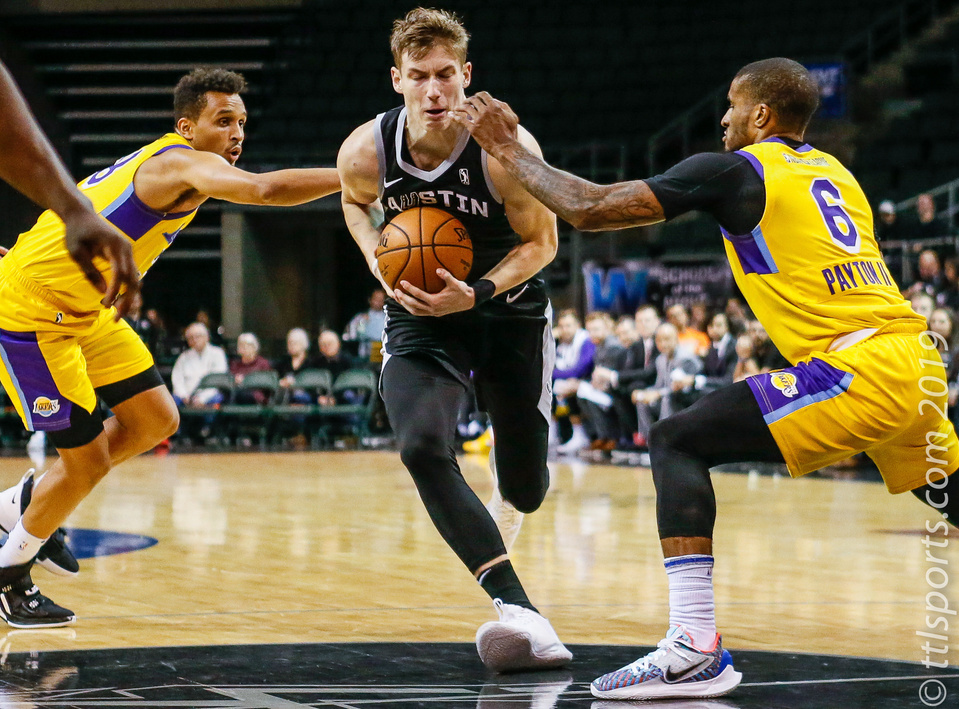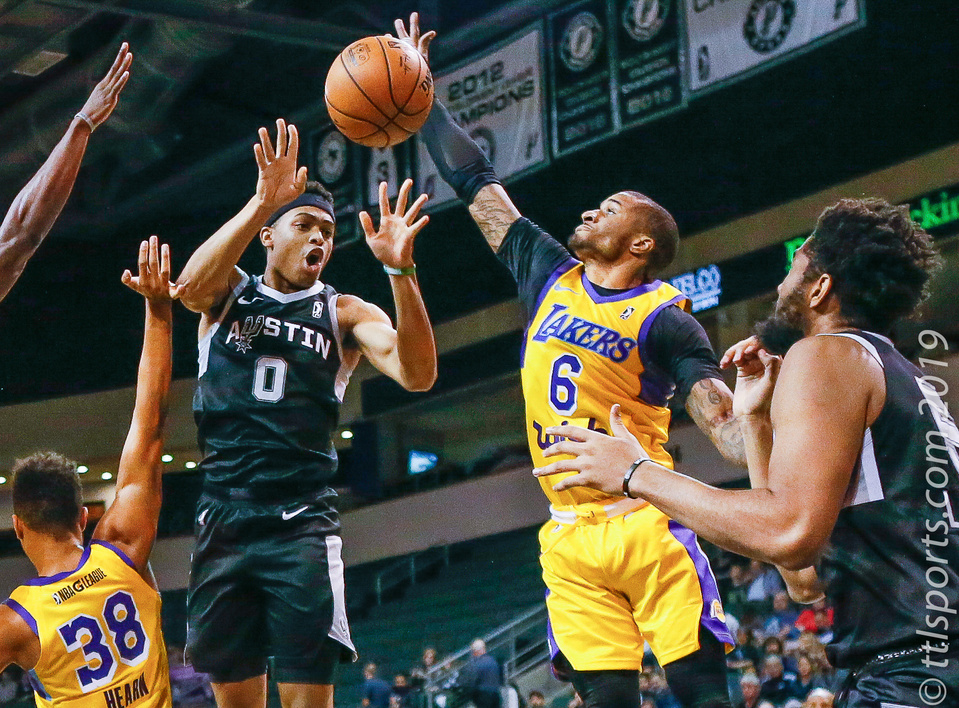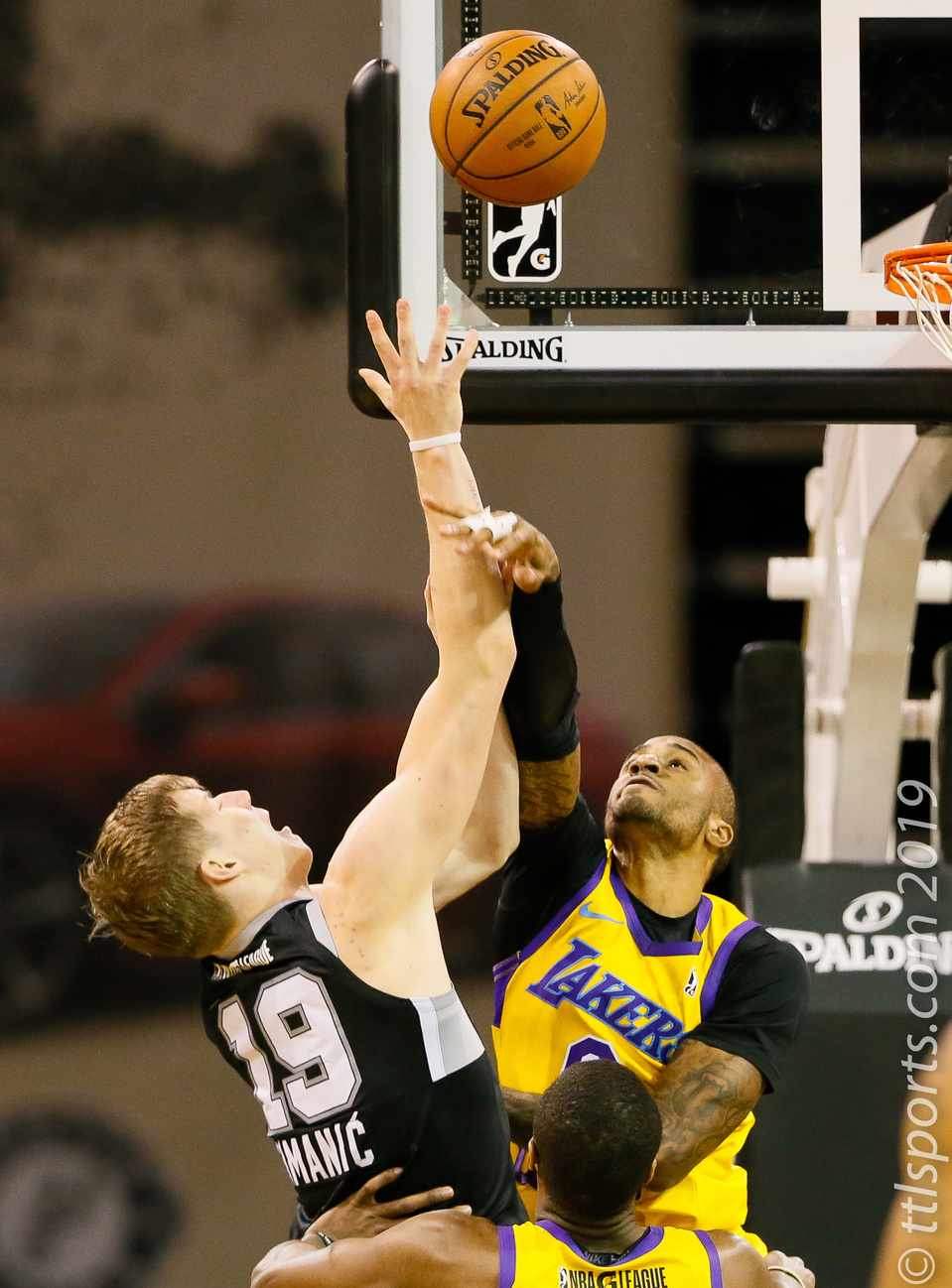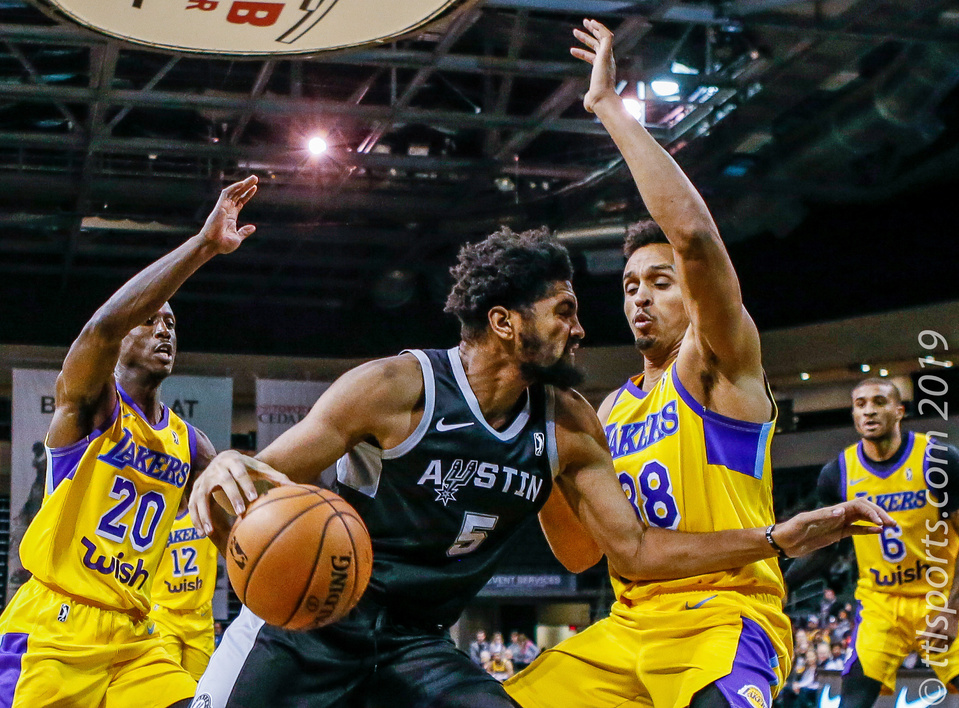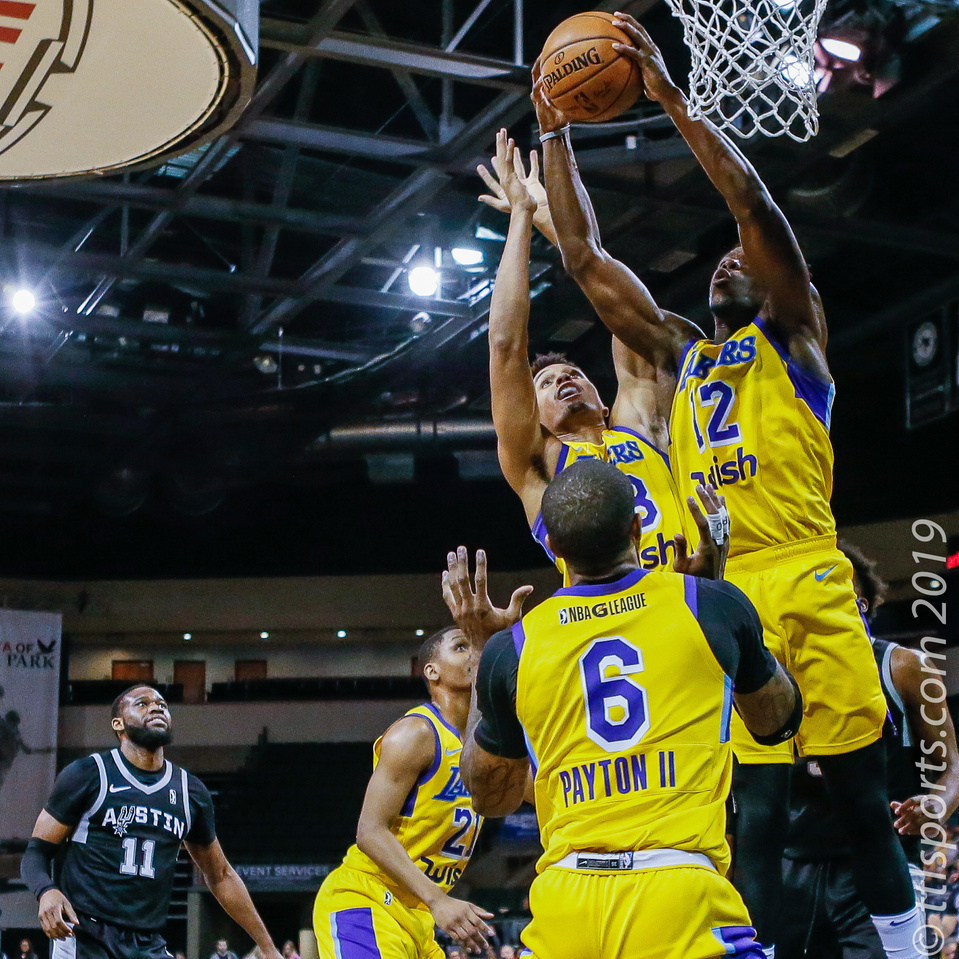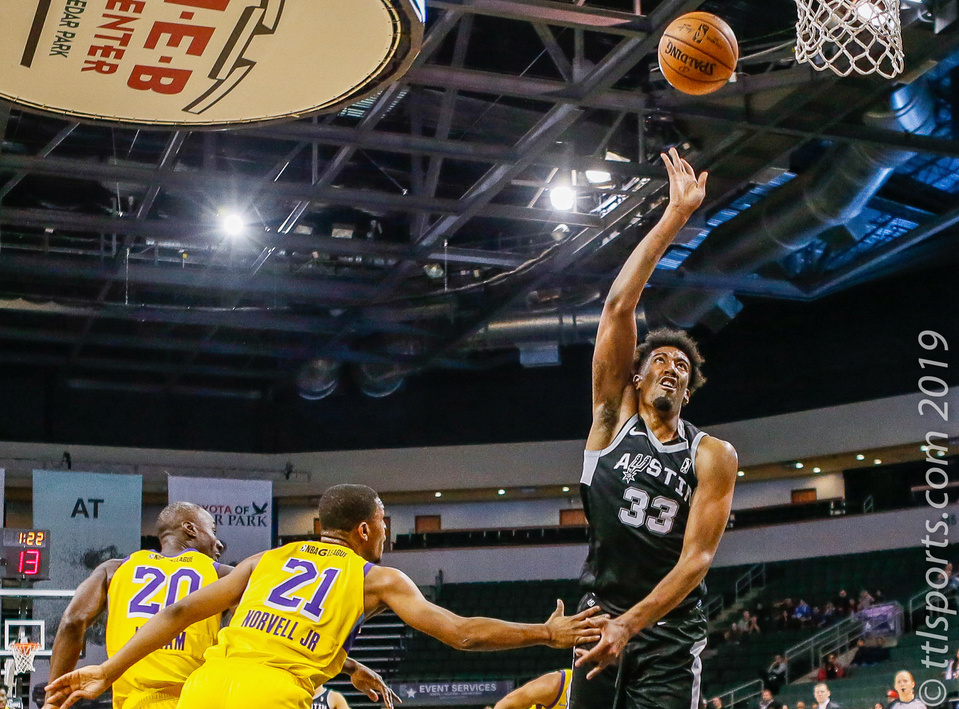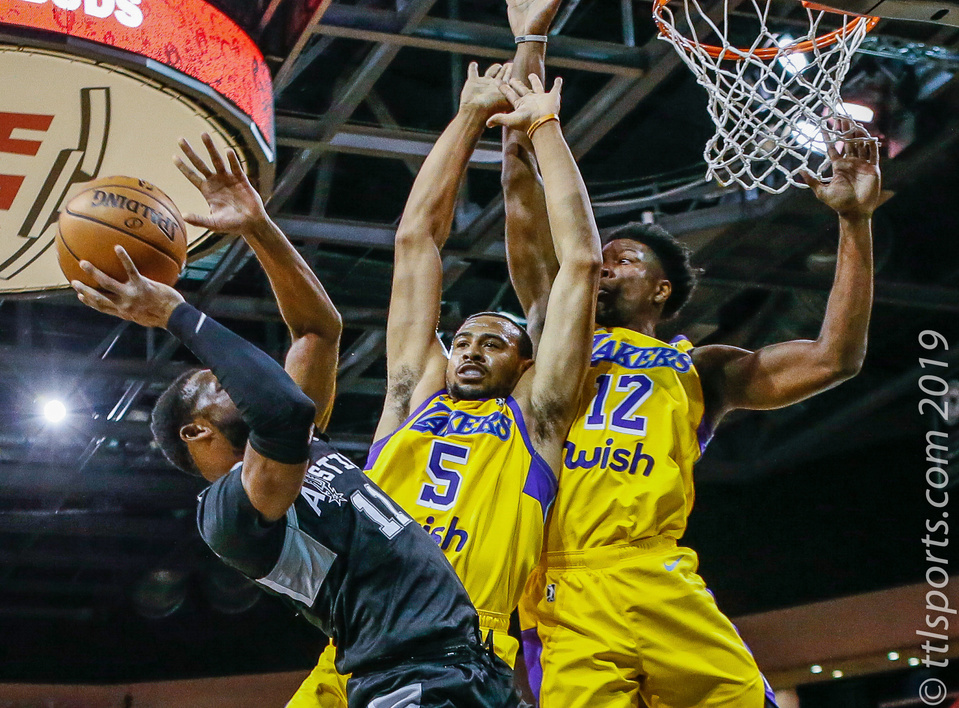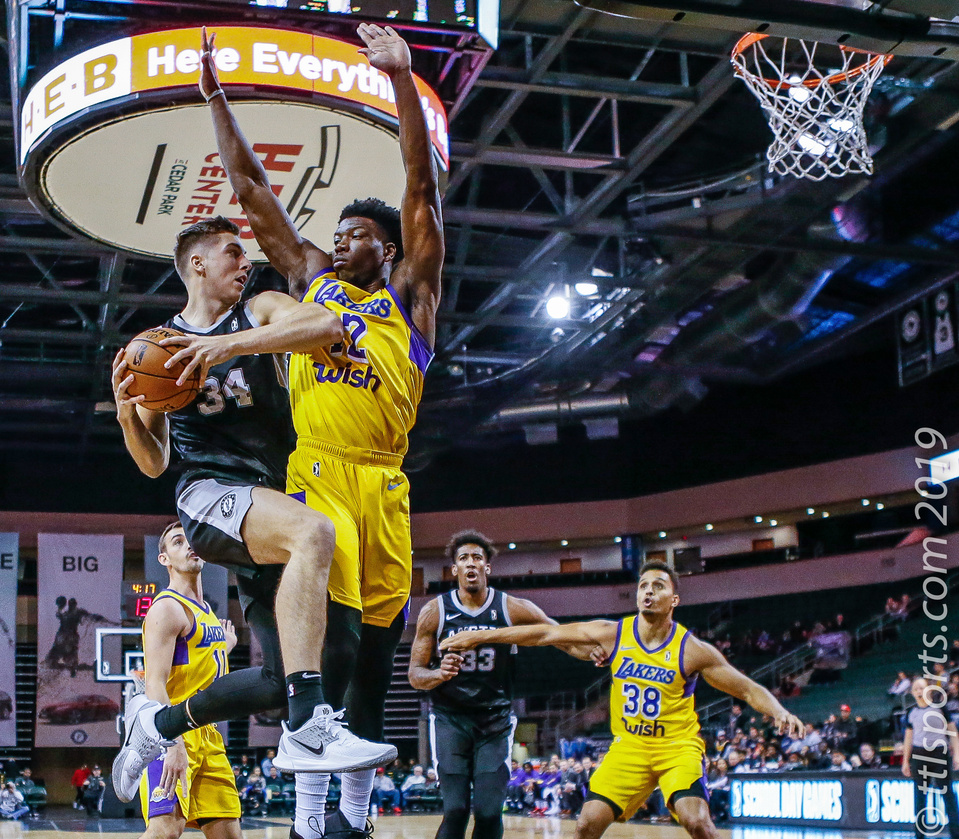 The South Bay Lakers (5-3) easily handled the Austin Spurs (4-6), winning by a final score of 122-101.
Austin's only lead came at the opening tipoff. The Lakers led by as many as 33 points before settling on a 21 point margin of victory.
The perennially present David Stockton led the Lakers with 20 points and 7 assists. Five additional Lakers players scored in double digits points, including Davontae Cacok (18), Gary Payton II (17), Zach Norvell, Jr. (13), Kosatas Antetokounmpo (12), and Marcus Allen (11).
South Bay dominated from beyond the arc, nailing 47% of attempts. Austin only converted 21% of three-point attempts. The Lakers also bested the Spurs from the field, 59% to 38%.
The Spurs were unusually weak in the assist department. Austin made only 13 assists, far behind the Lakers at 24, and well below the desired threshold of 20.
The Spurs' performance was significantly diminished by the absence of Drew Eubanks, who was called up to assist the ailing parent team.
Quinndary Weatherspoon led the Spurs with 17 points, followed by Keldon Johnson with 15 points. The Austin bench accounted for only 38 points.