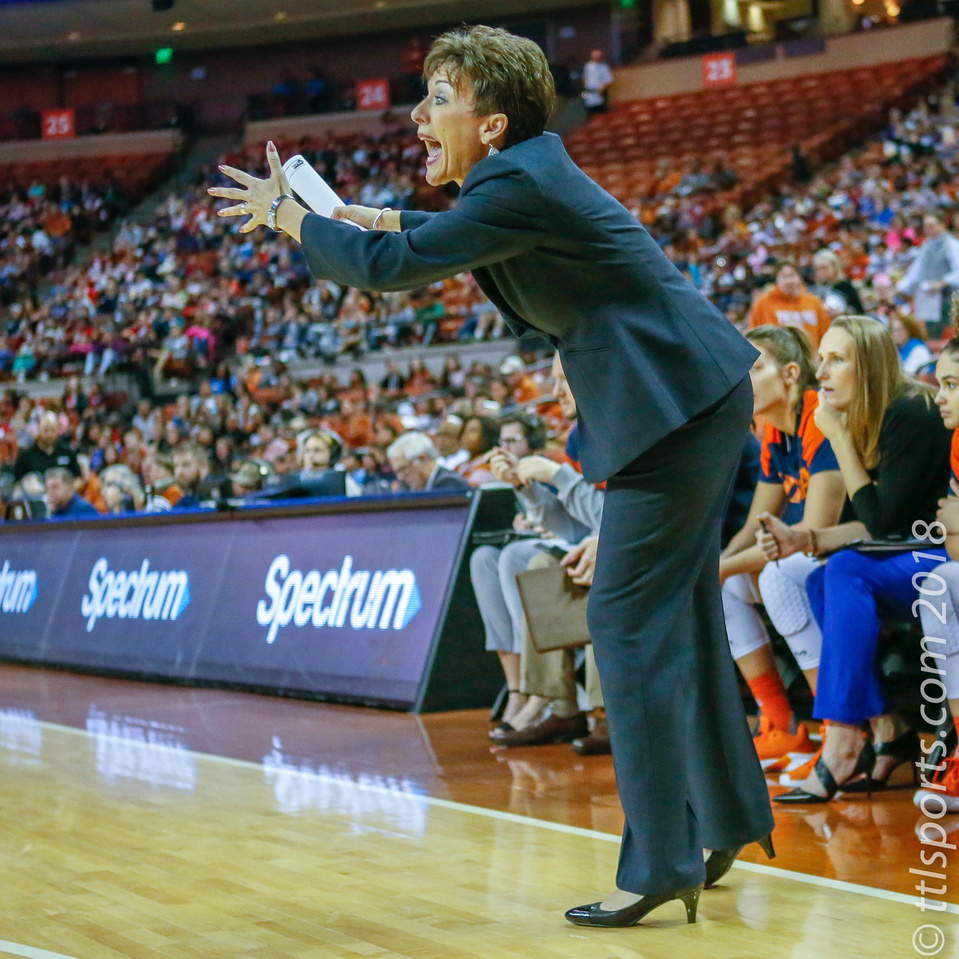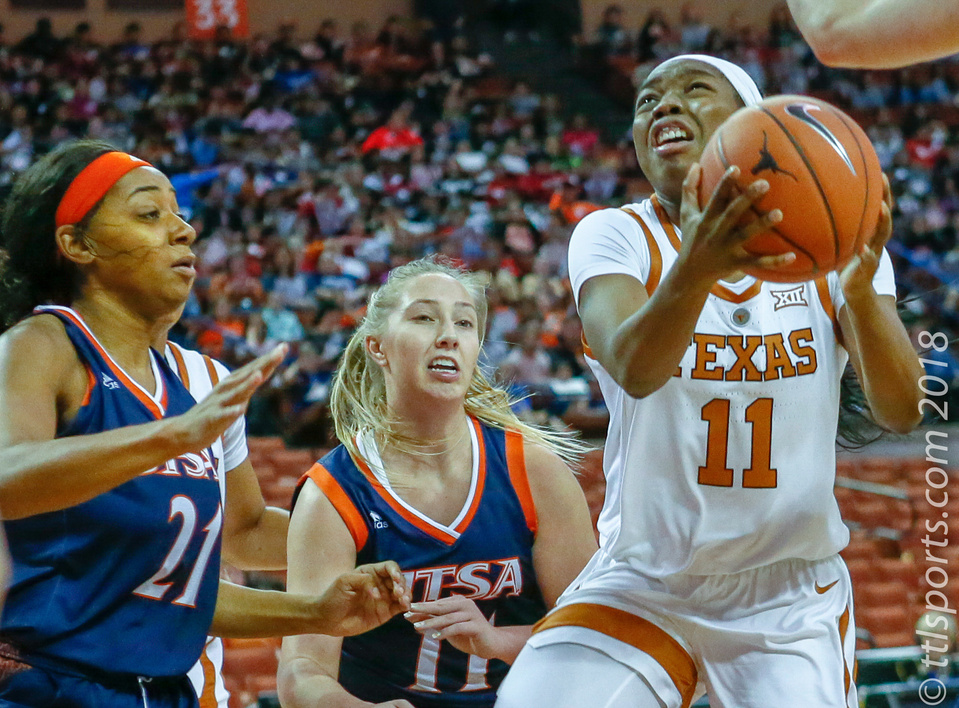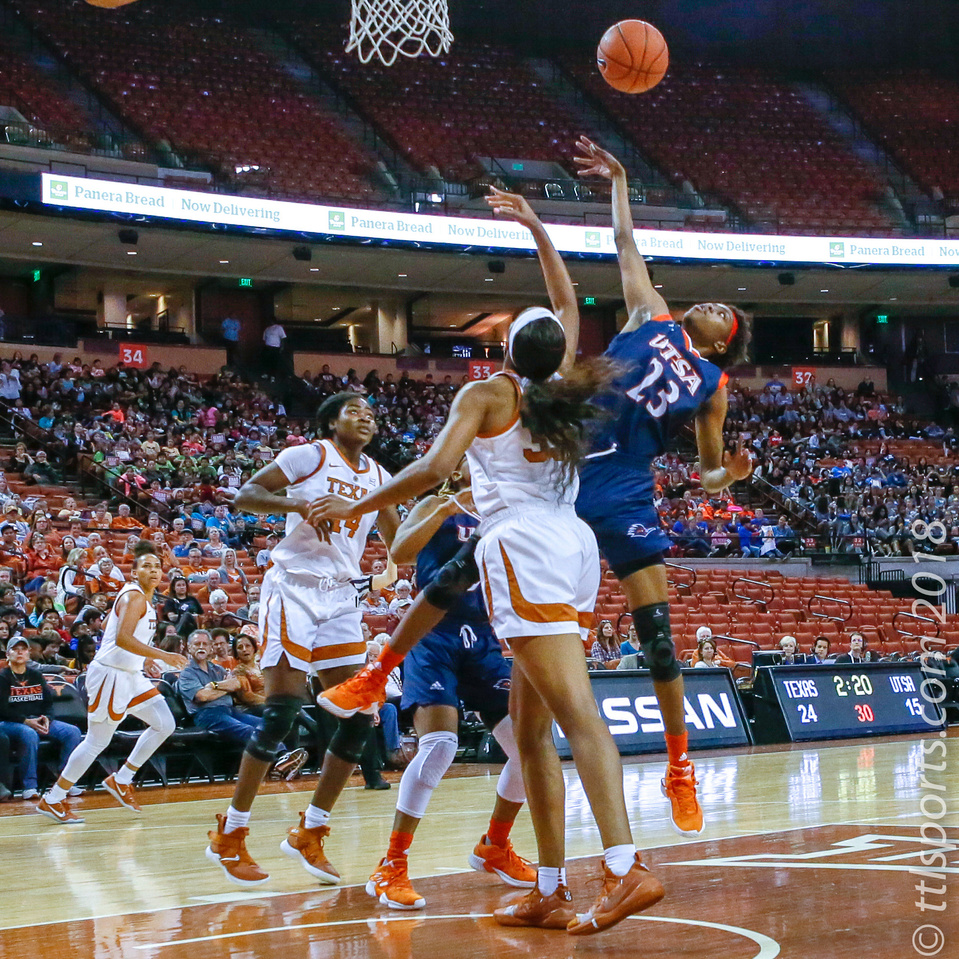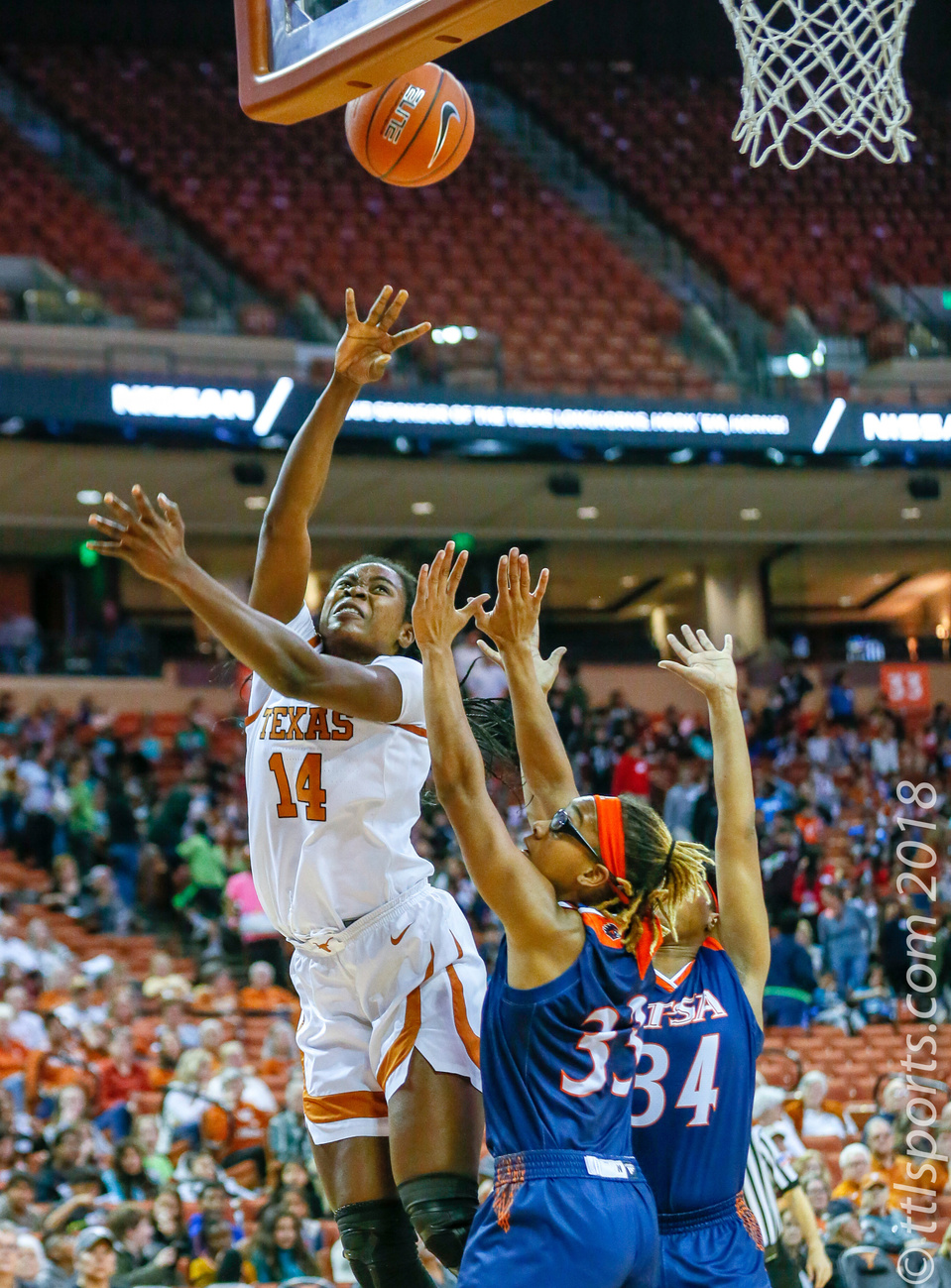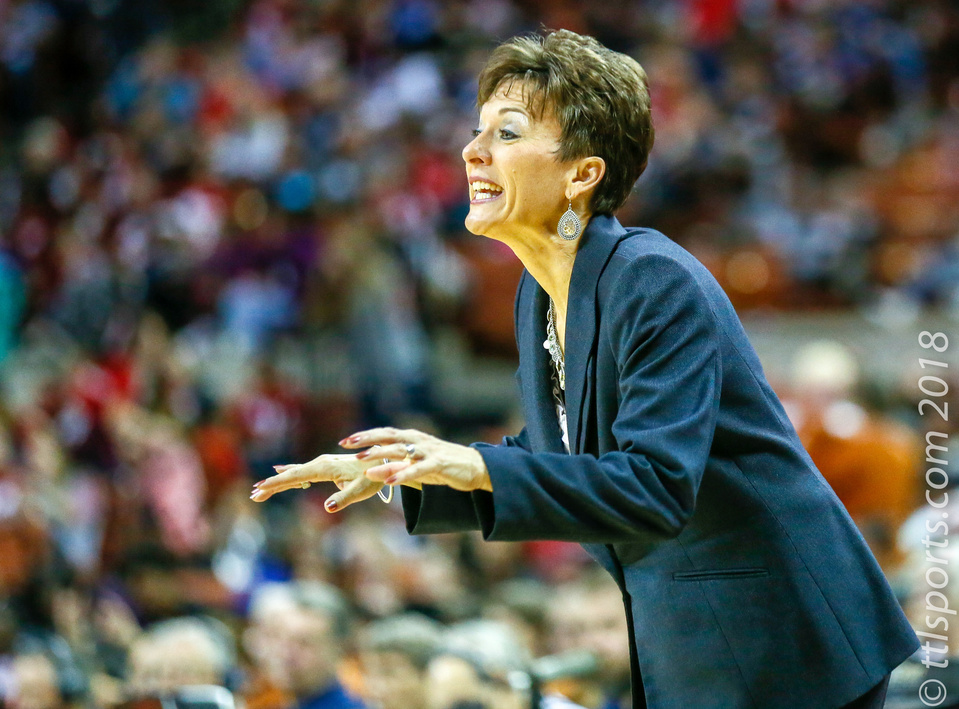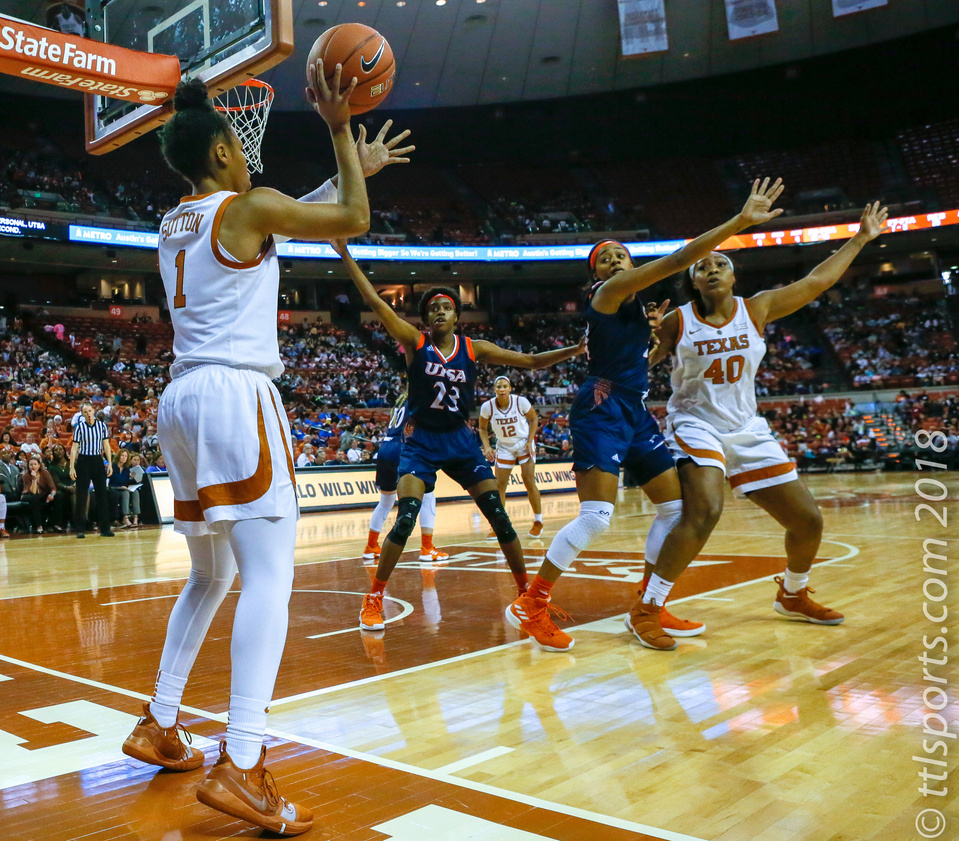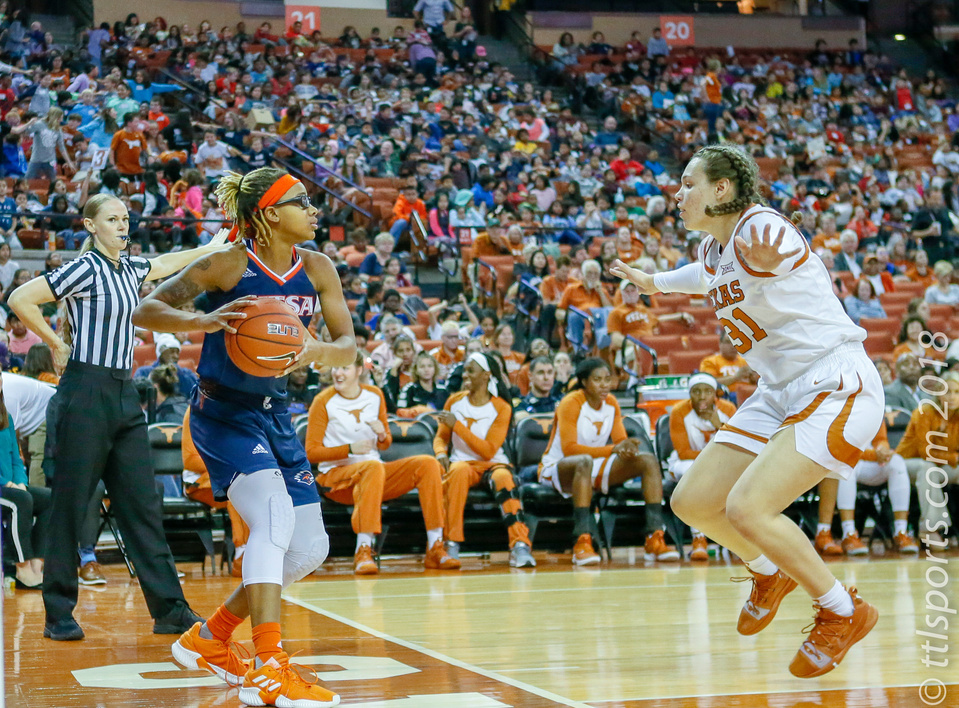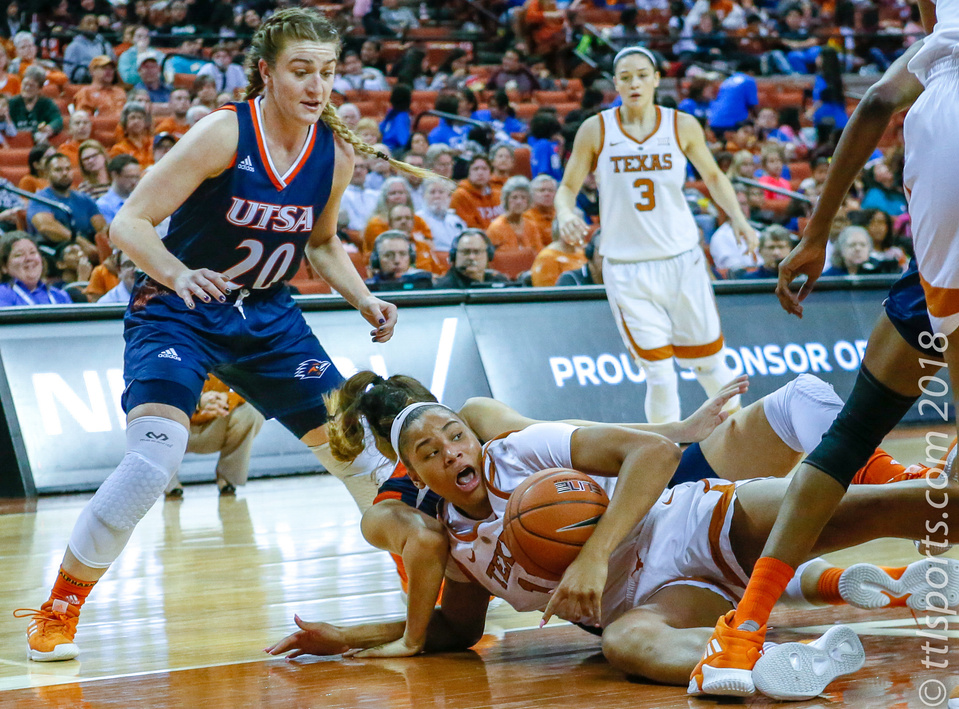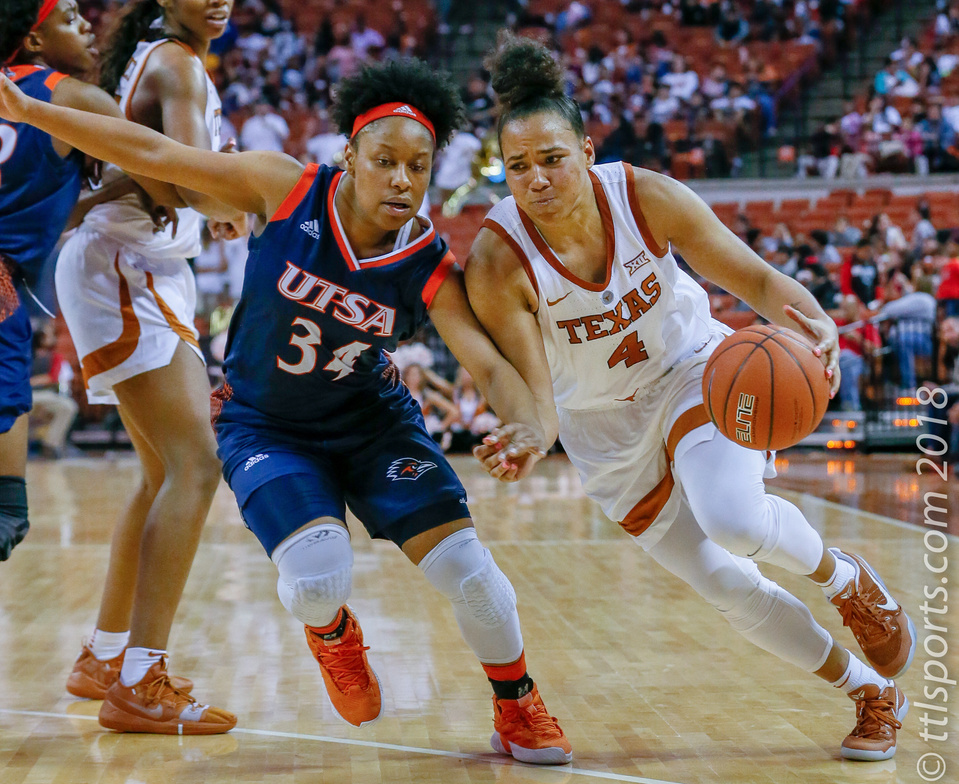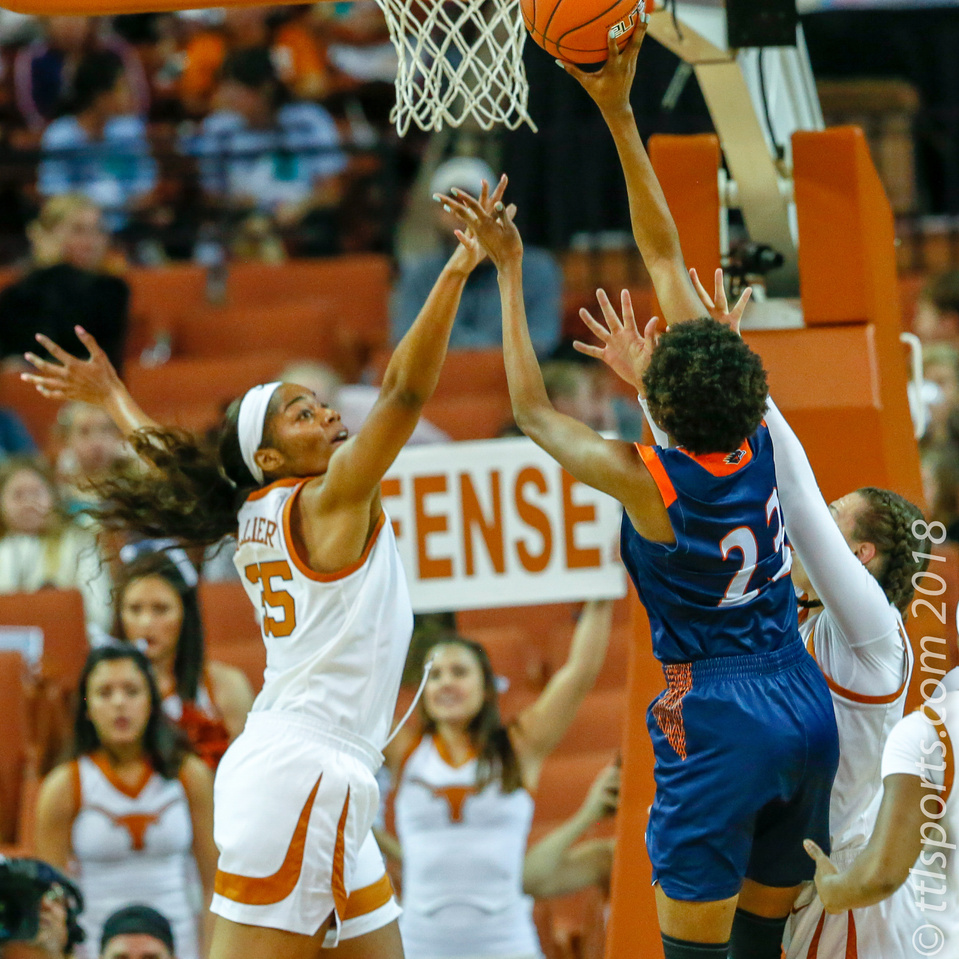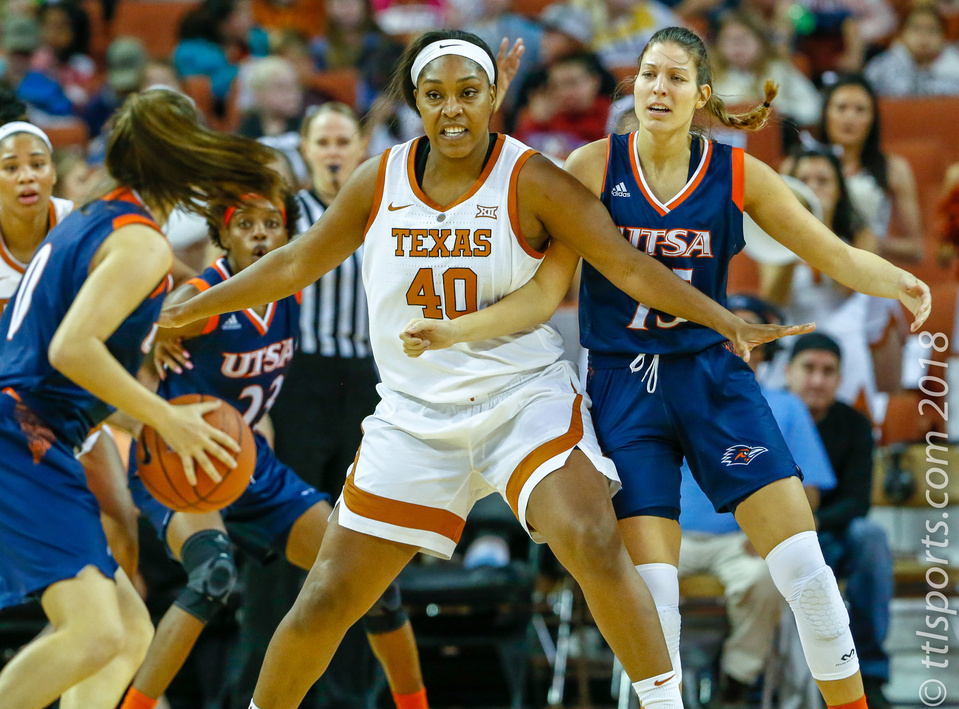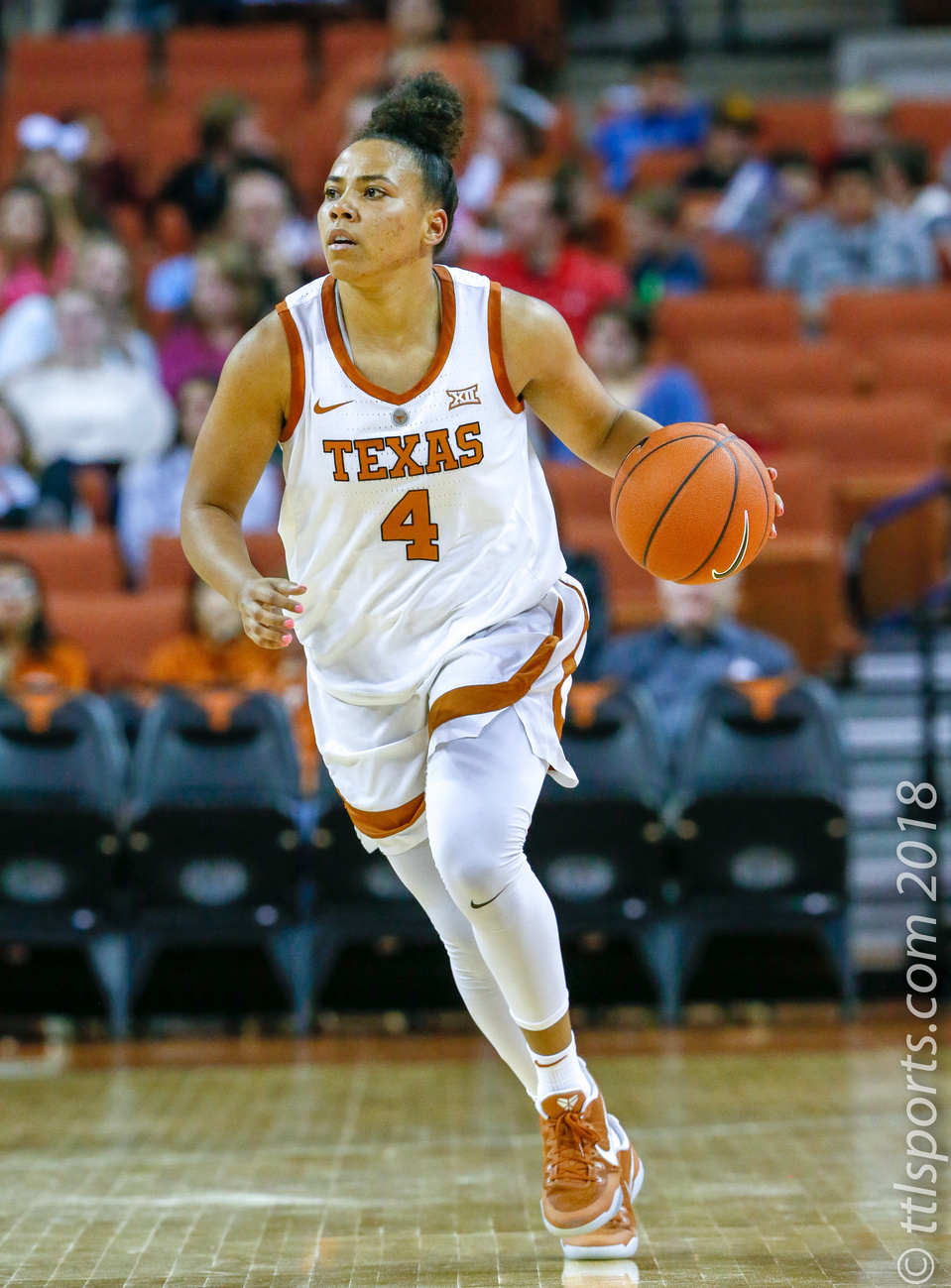 The younger sibling hardly ever beats the older. True was the case as the University of Texas at San Antonio (UTSA) took on the University of Texas at Austin (UT). UT(7-0) beat UTSA (3-5) 98-54.
The lop-sided game allowed the 7,000 fourth- through seventh-grade school fans to release some energy. The decibel level in the Erwin was noticeably high, as noted by the number of staff wearing hearing protection.
As expected in early season tune-up games, UT led UTSA in nearly every category: field goal percentage (51% - 38%), rebounds (50 - 24), assists (19 - 11) and steals (9 - 2). UT did reveal a weakness in shots beyond the arc, losing out to UTSA (36% - 19%).
Five Longhorns scored in double-digits. Senior guard Danni Williams posted her best career performance with 22-points. Jatarie White and Destiny Littleton added 14 points each. Audrey White and Olamide Aborowa contributed 13 and 11 points respectively.
Marie Benson was high scorer for UTSA with 14 points. Barbara Benson added 13 points coming off the bench. Ryann Stearns and Tija Hawkins added 11 and 10 points, respectively.
UT's four-game home stand continues as it hosts No. 6/6 Mississippi State on December 2 as a part of the SEC/Big 12 Challenge.