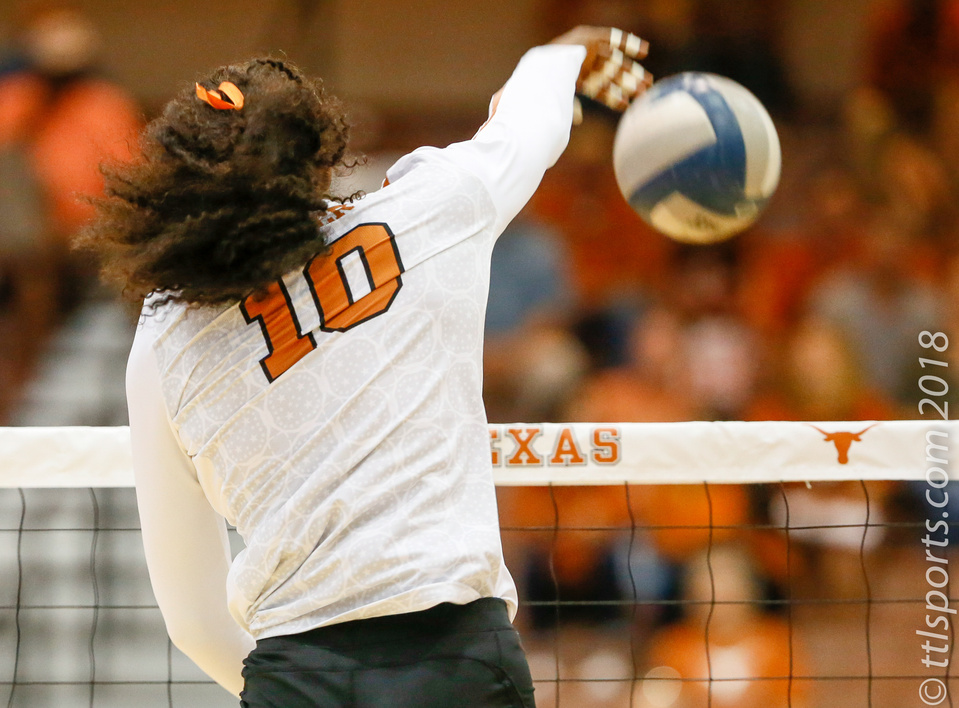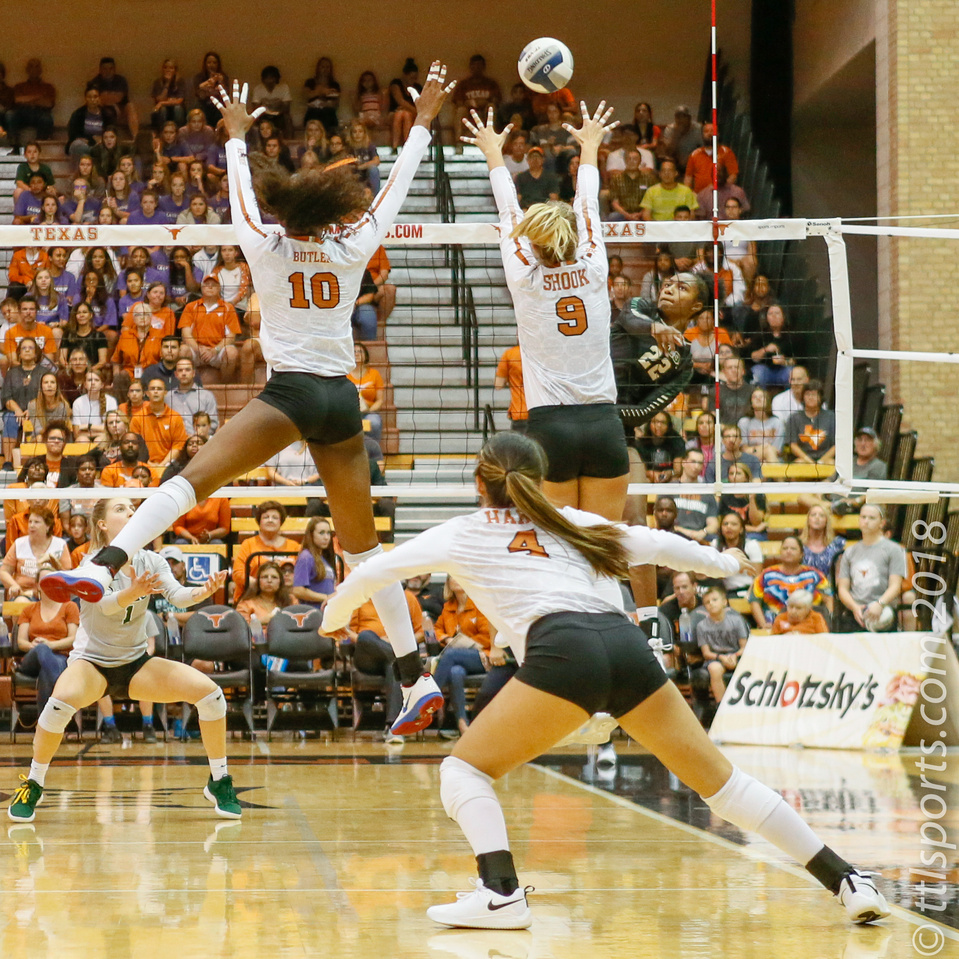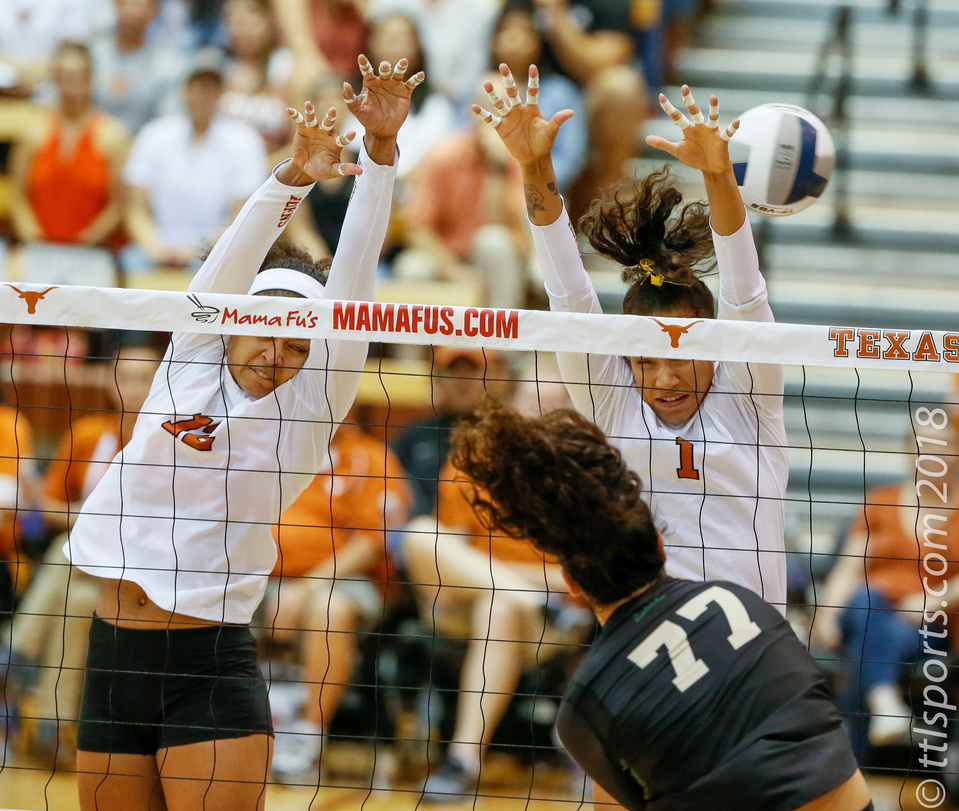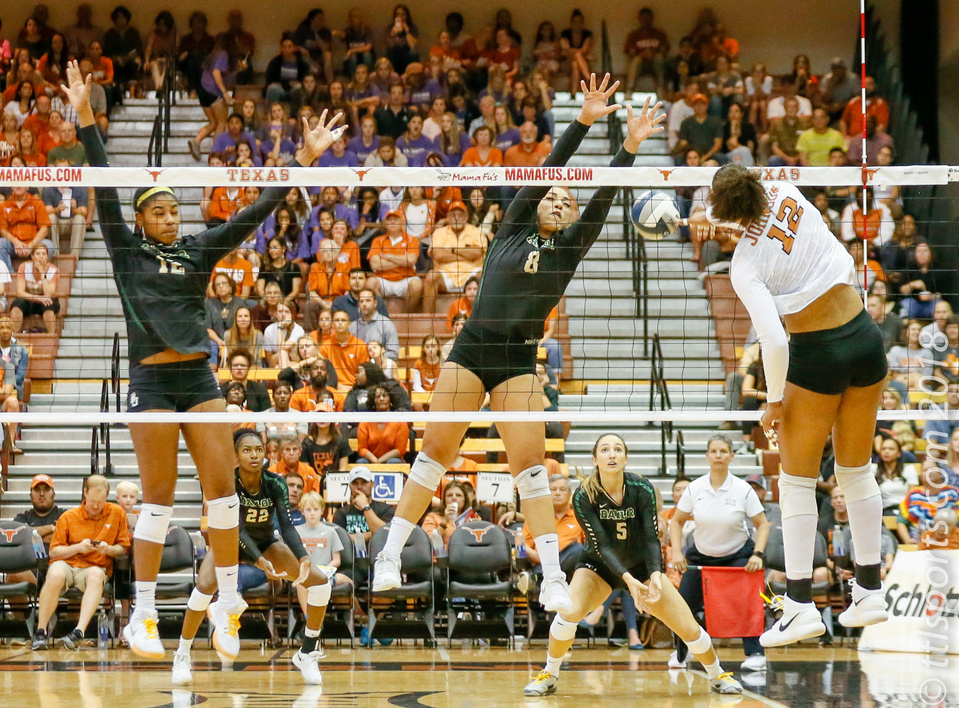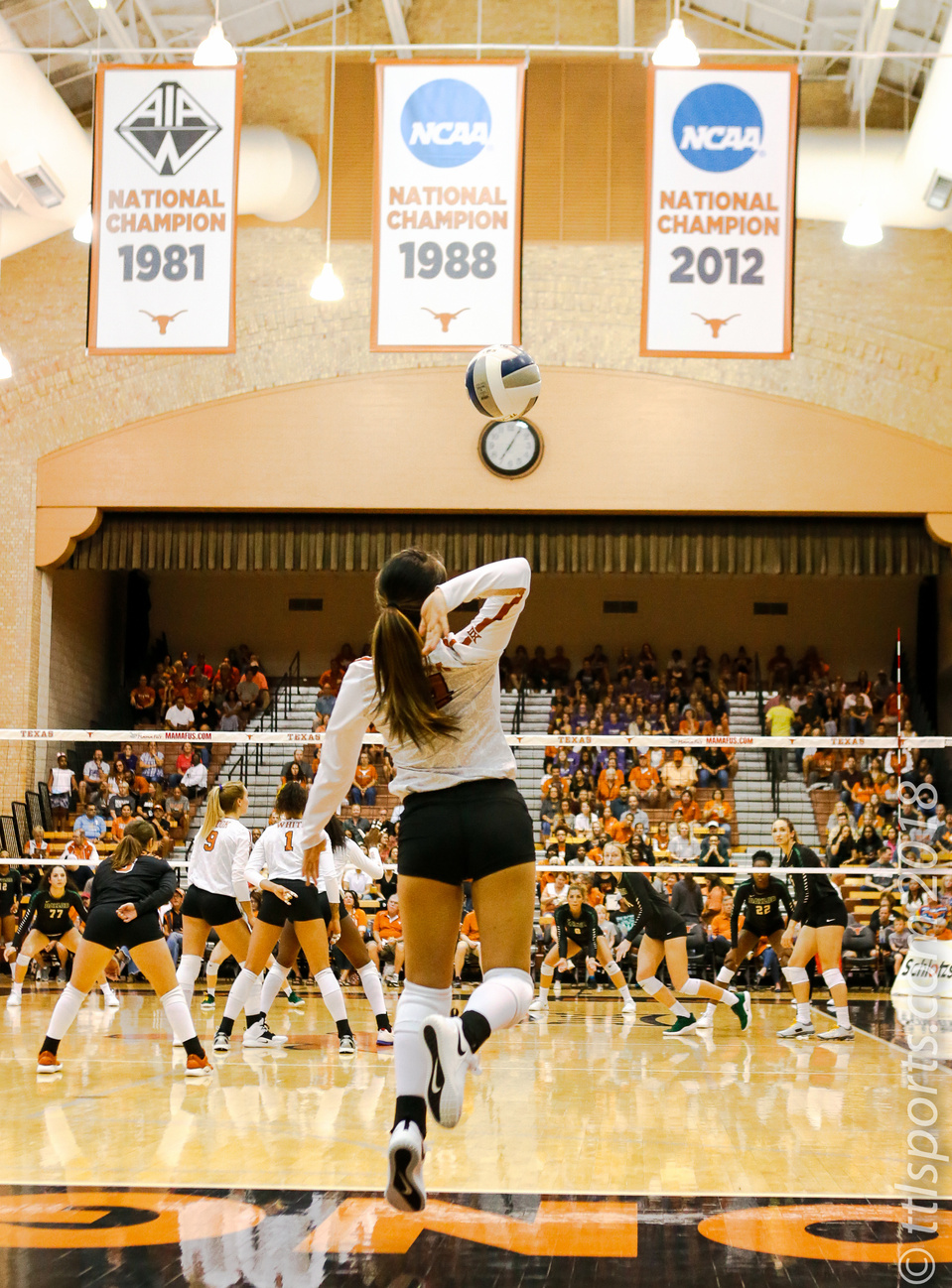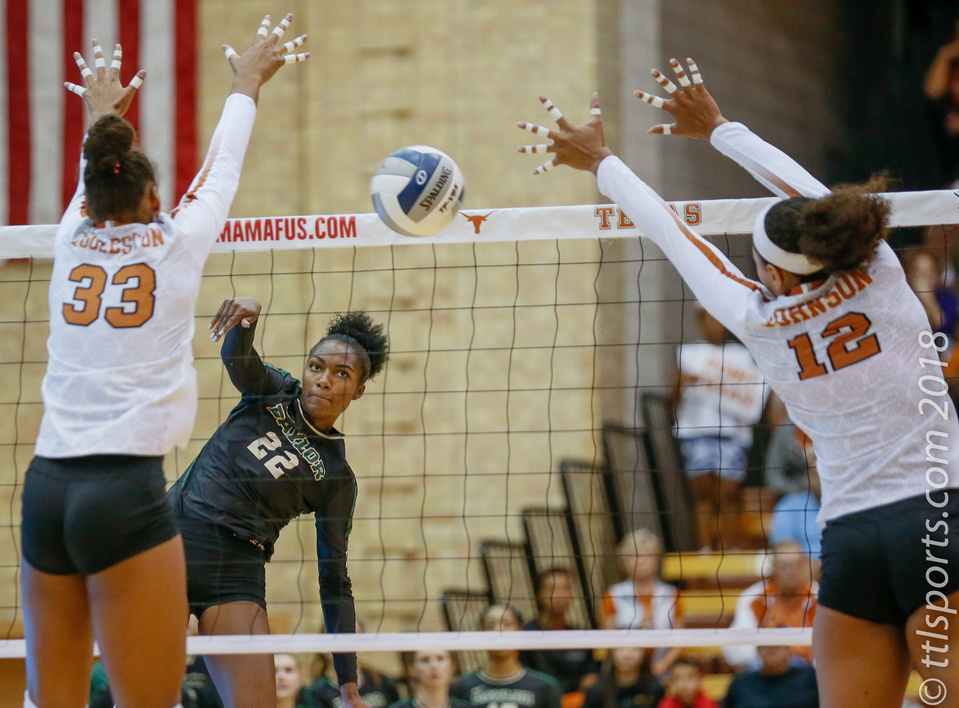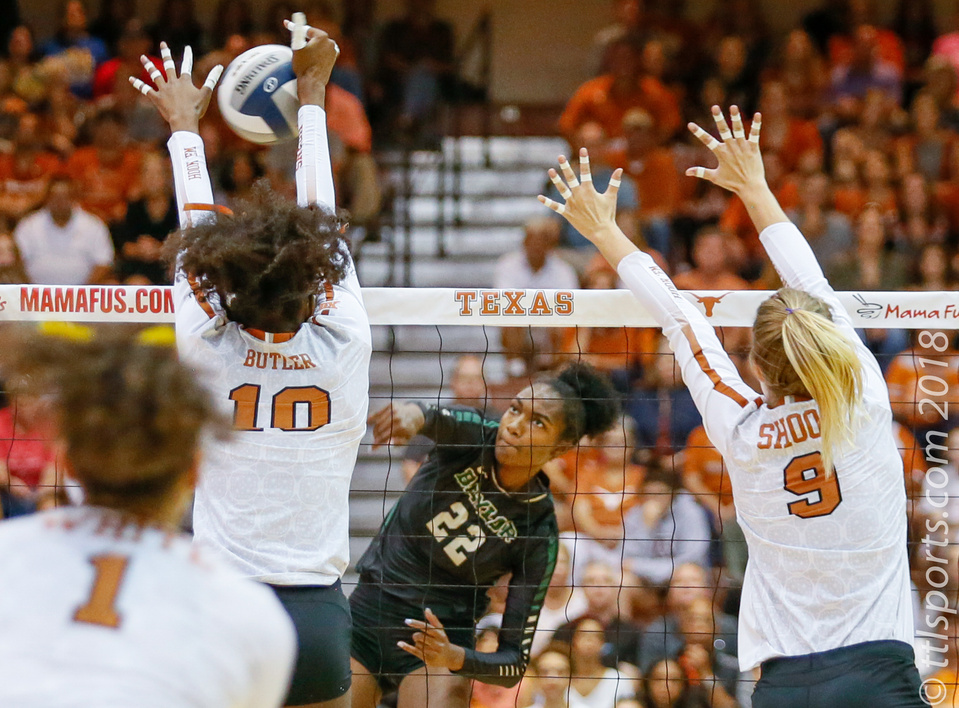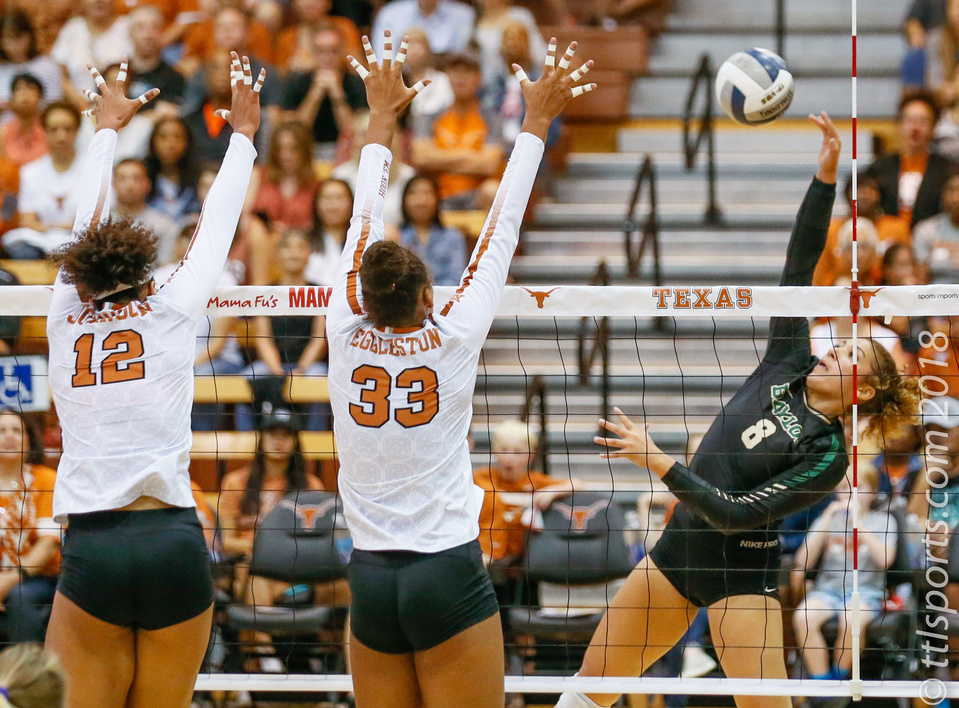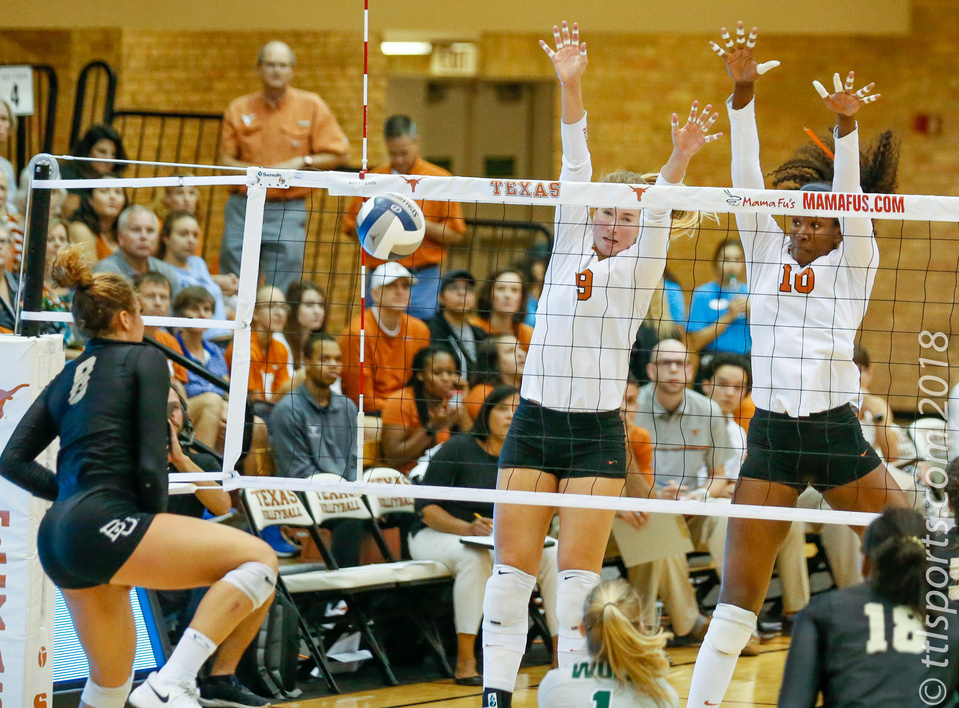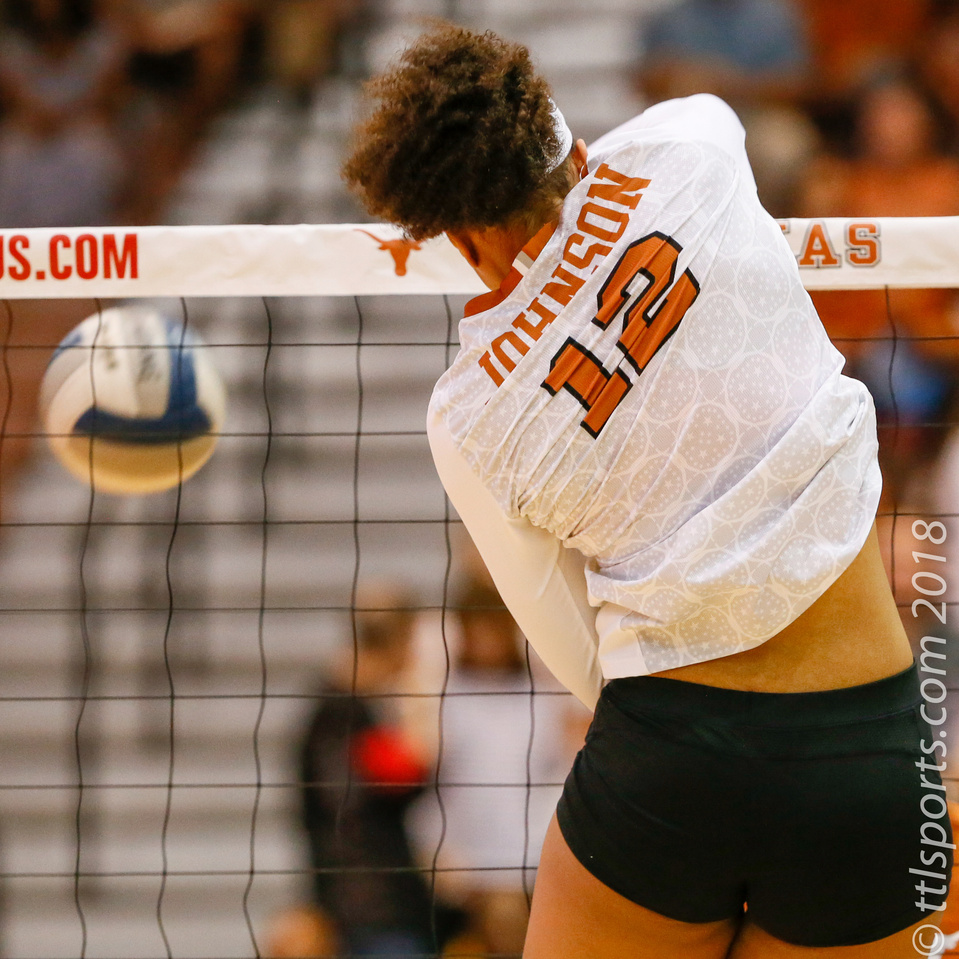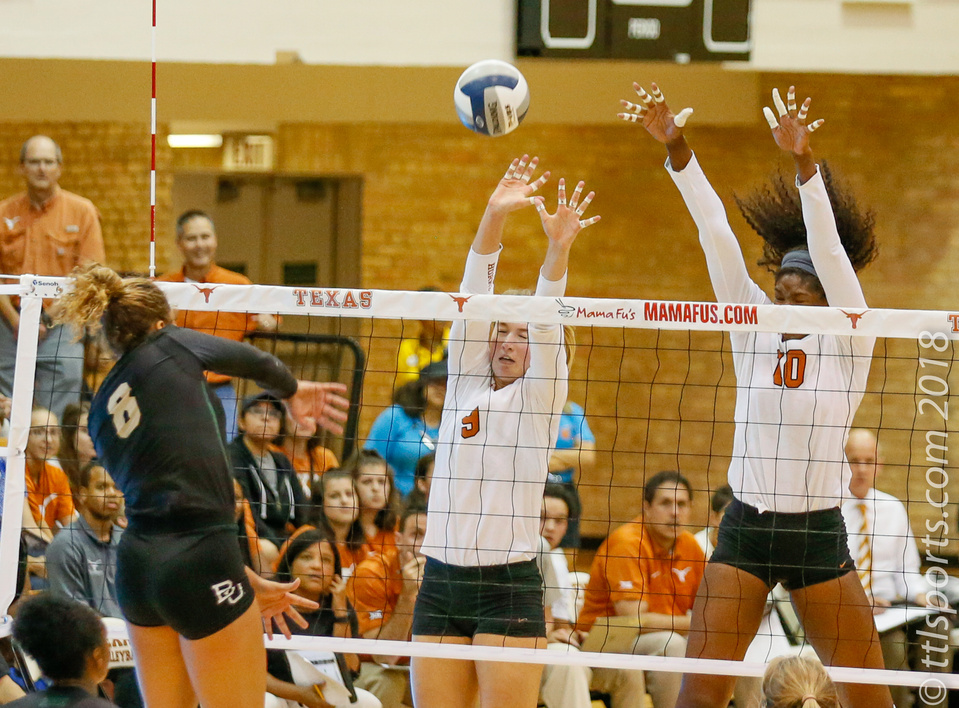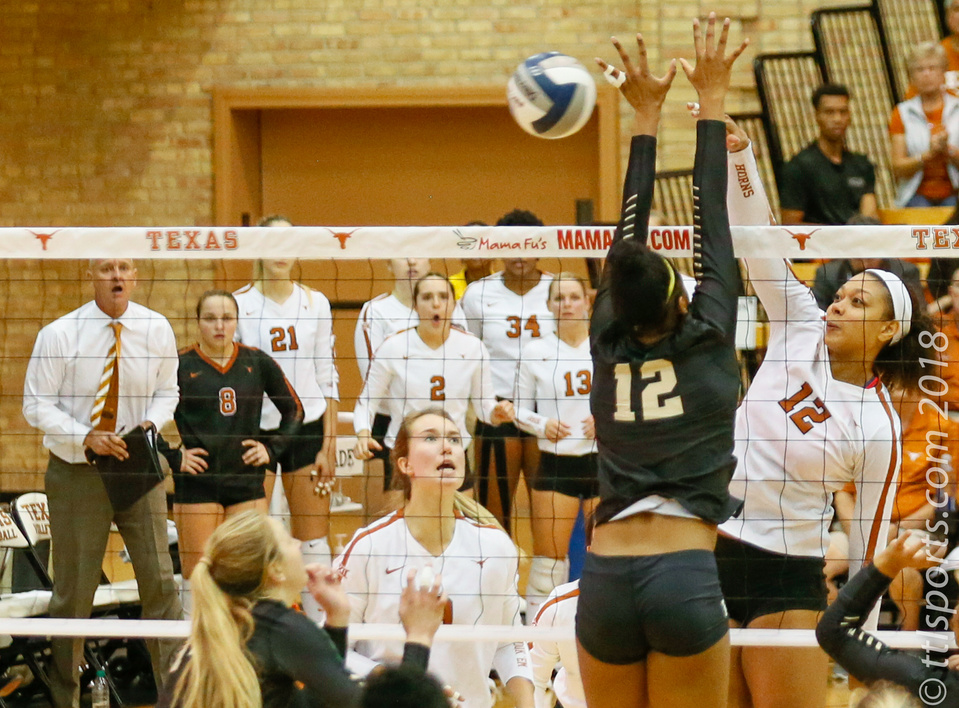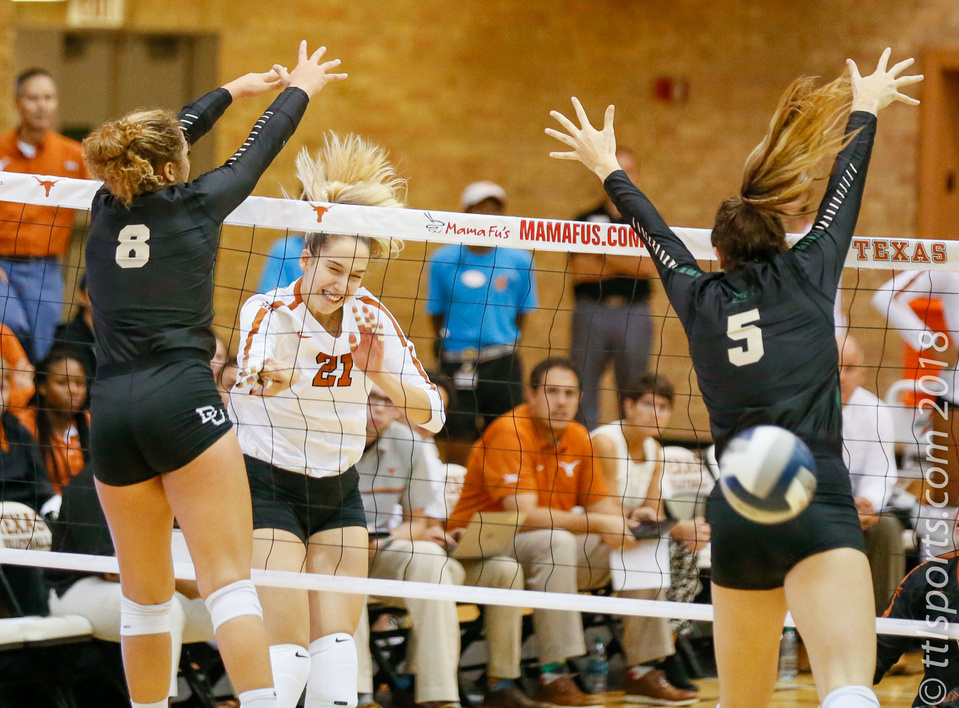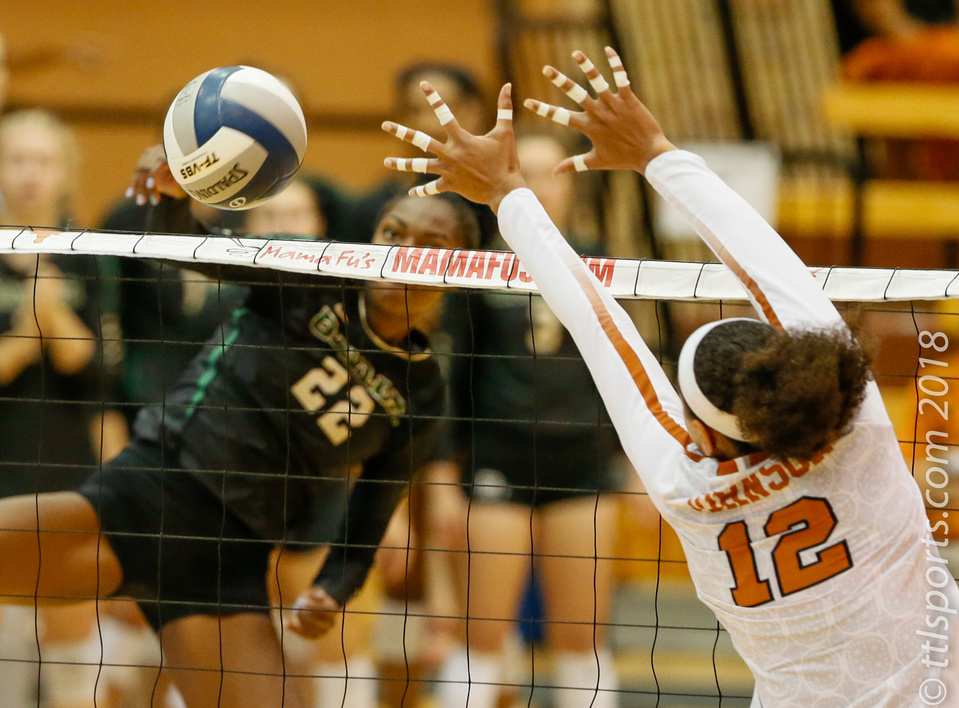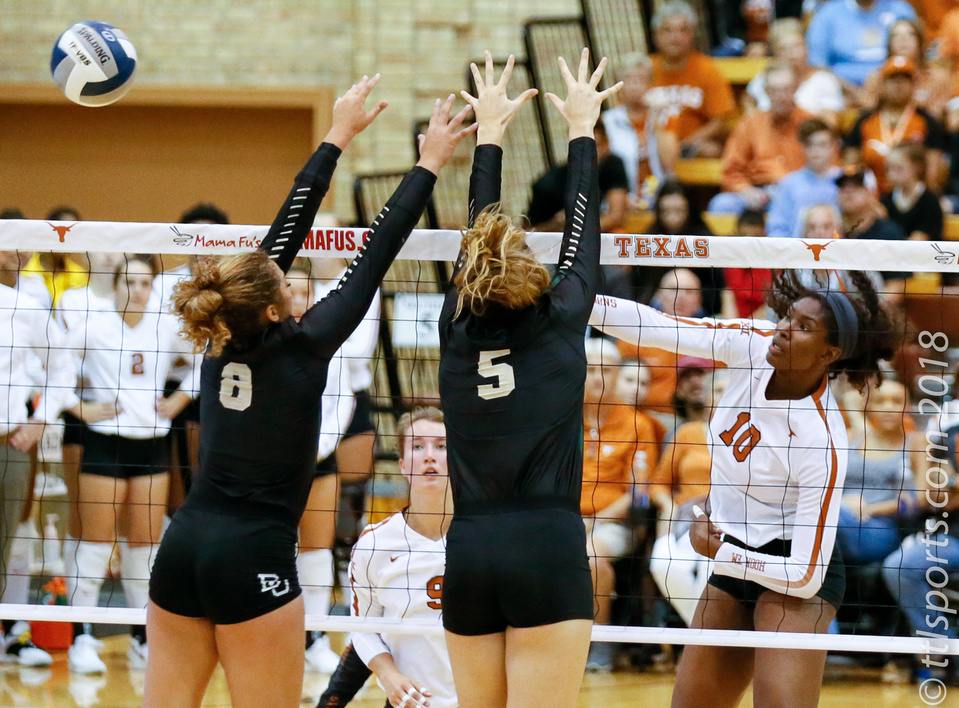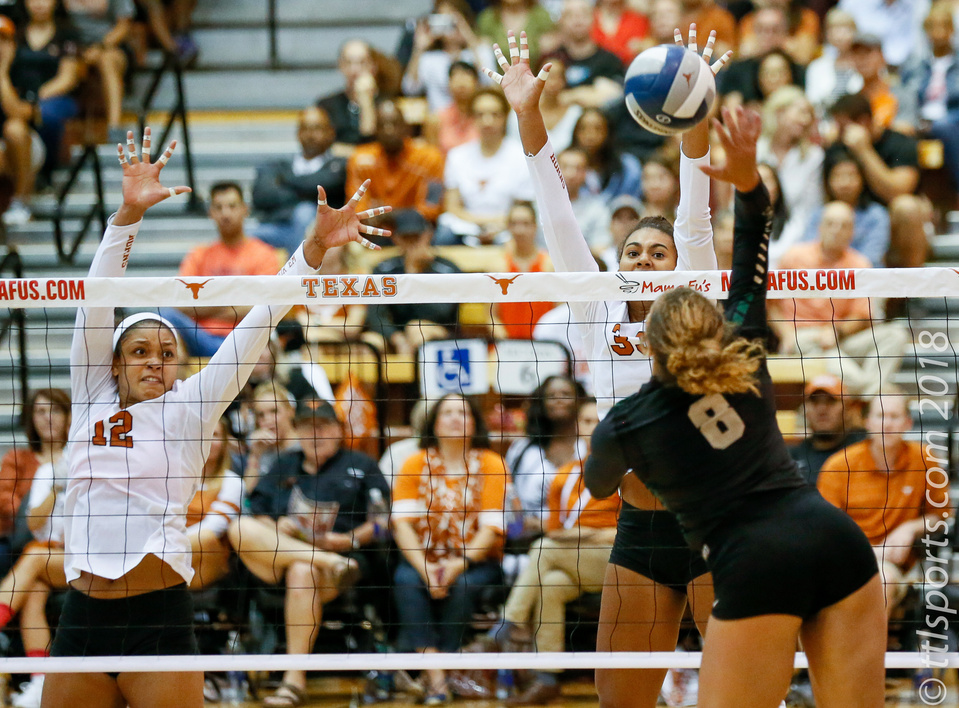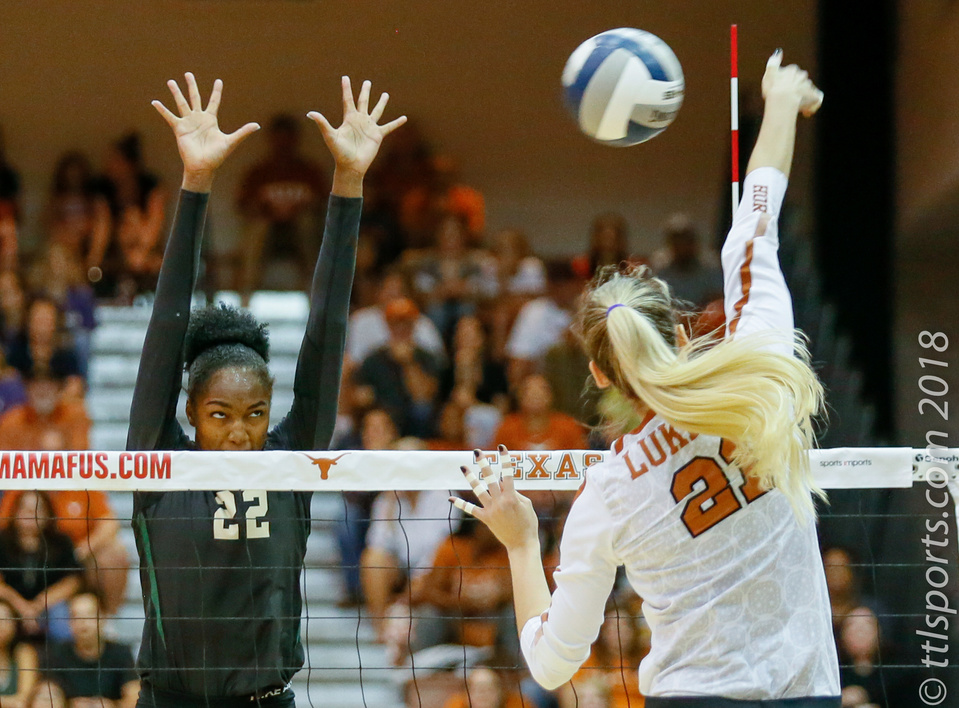 The No. 21 Baylor University Bears fell to the No. 4 University of Texas Longhorns, but only after giving the favored team a scare.
Baylor out-played Texas for most of the first set. Longhorns head coach, Jerritt Elliot, called a timeout, trailing 13-17, to refocus the team. Texas fought back to tie the game 18-18 and then take the first set 25-23. Texas handily controlled the remaining set 25-16 and 25-15.
Baylor did more harm to them then by Texas, committing 25 errors from the court and 14 from the service line.
Junior Micaya White led the Longhorns with 10 kills and nine digs, while freshman Brionne Butler added with six kills, one dig, and six blocks. Freshman Logan Eggleston notched six kills, one dig, and two blocks. Sophomore Ashley Shook contributed 22 assists, seven digs, and five blocks.
Texas improved it all-time series record against Baylor to 82-2, including a 43-0 at home. Texas is now 51-12 agianst over ranked opponents at Gregory Gym.