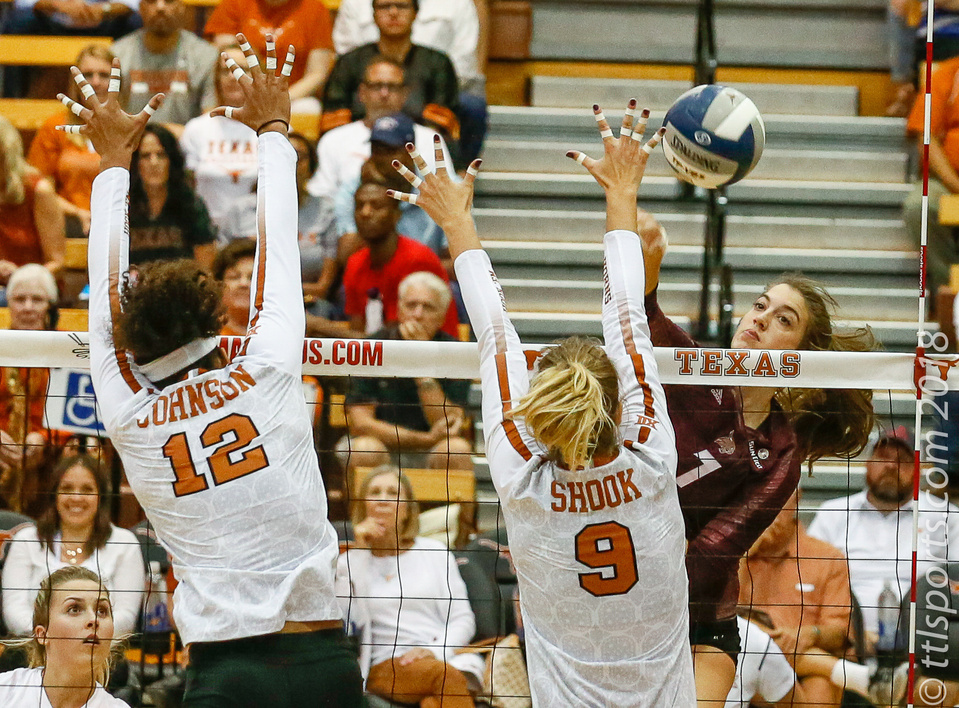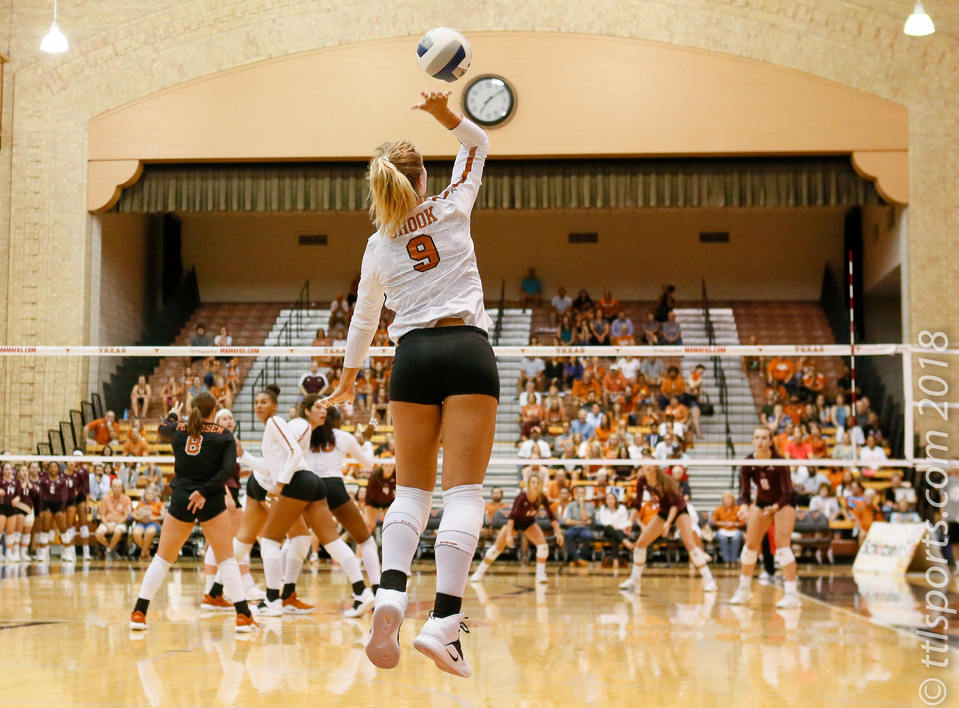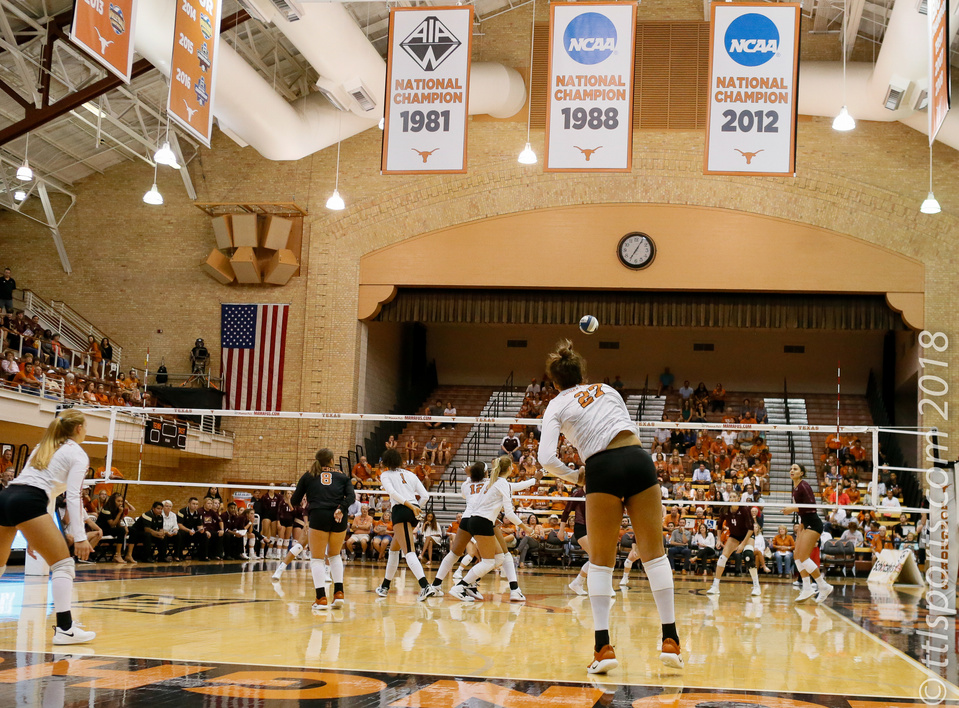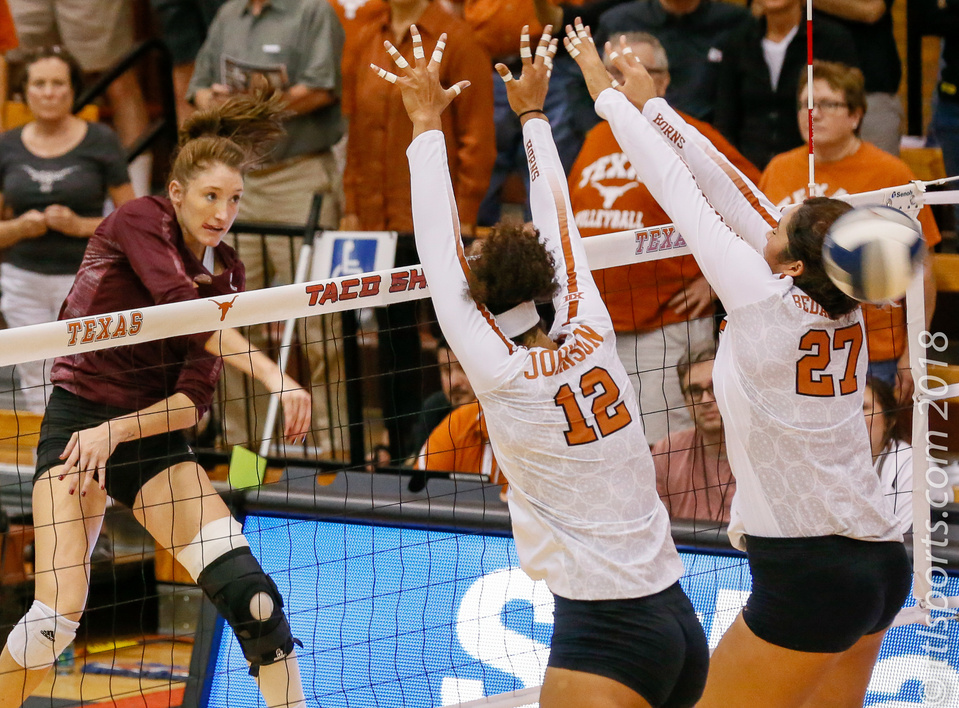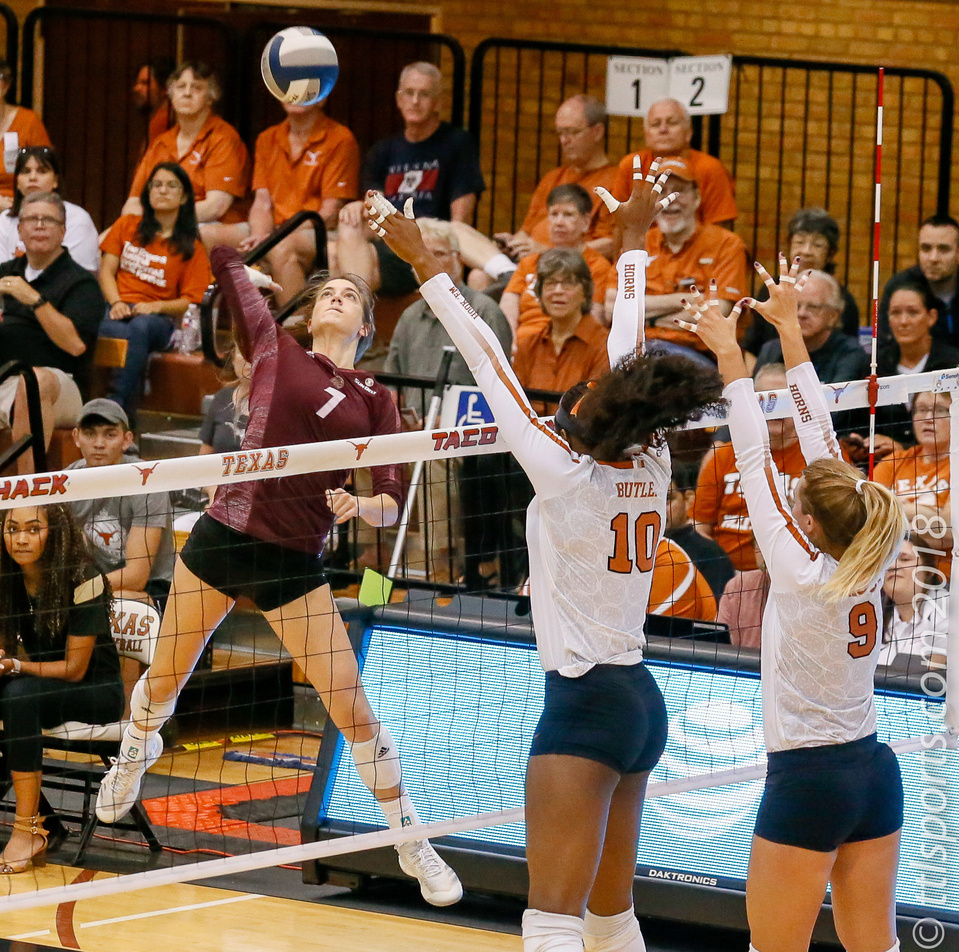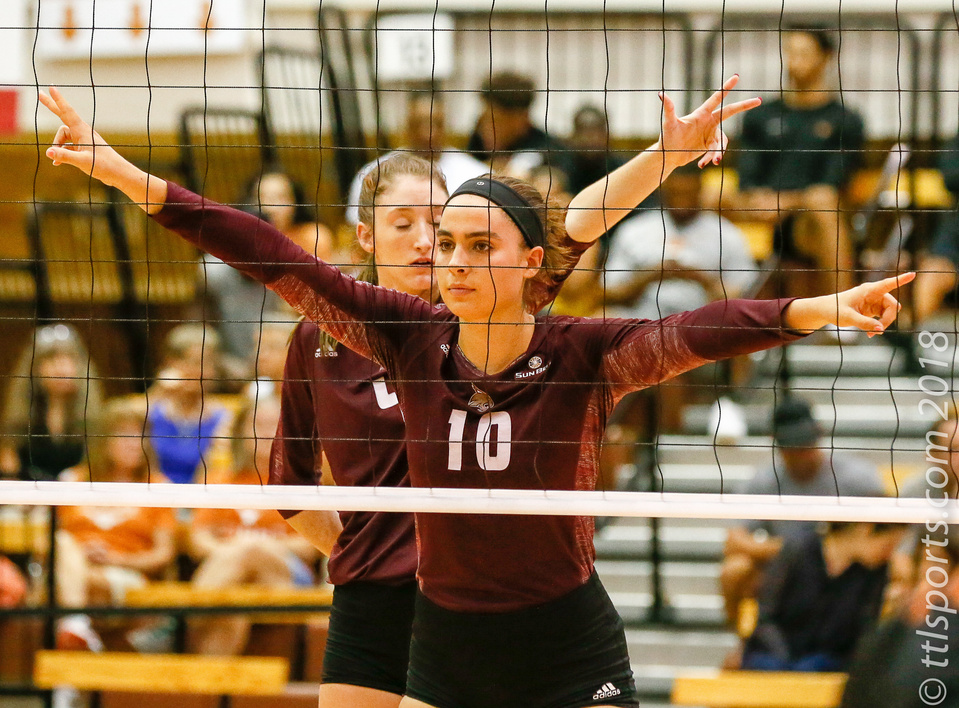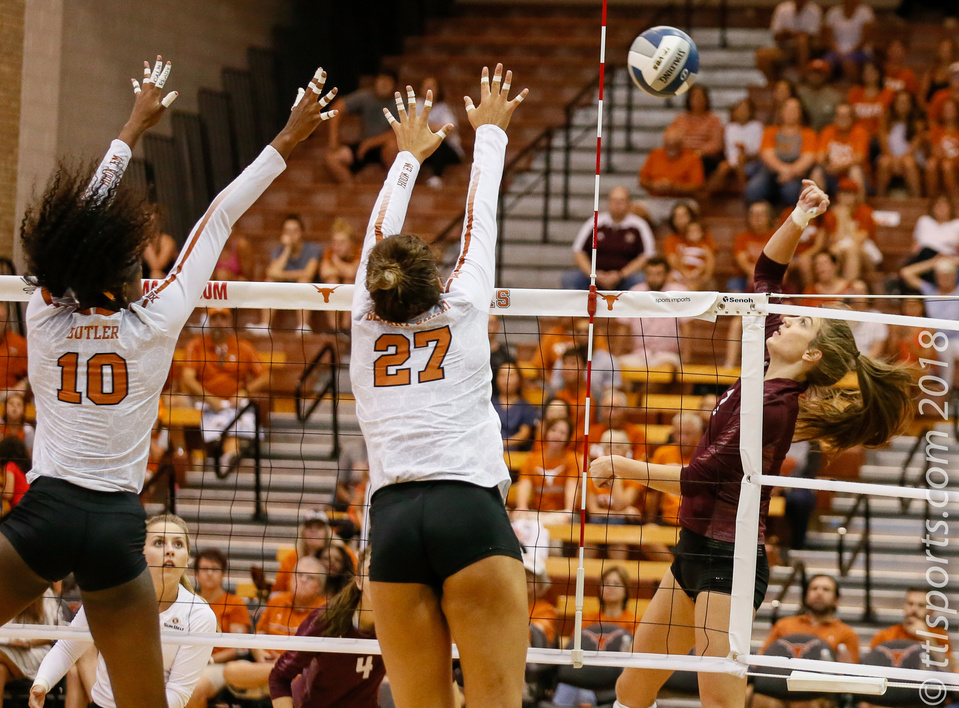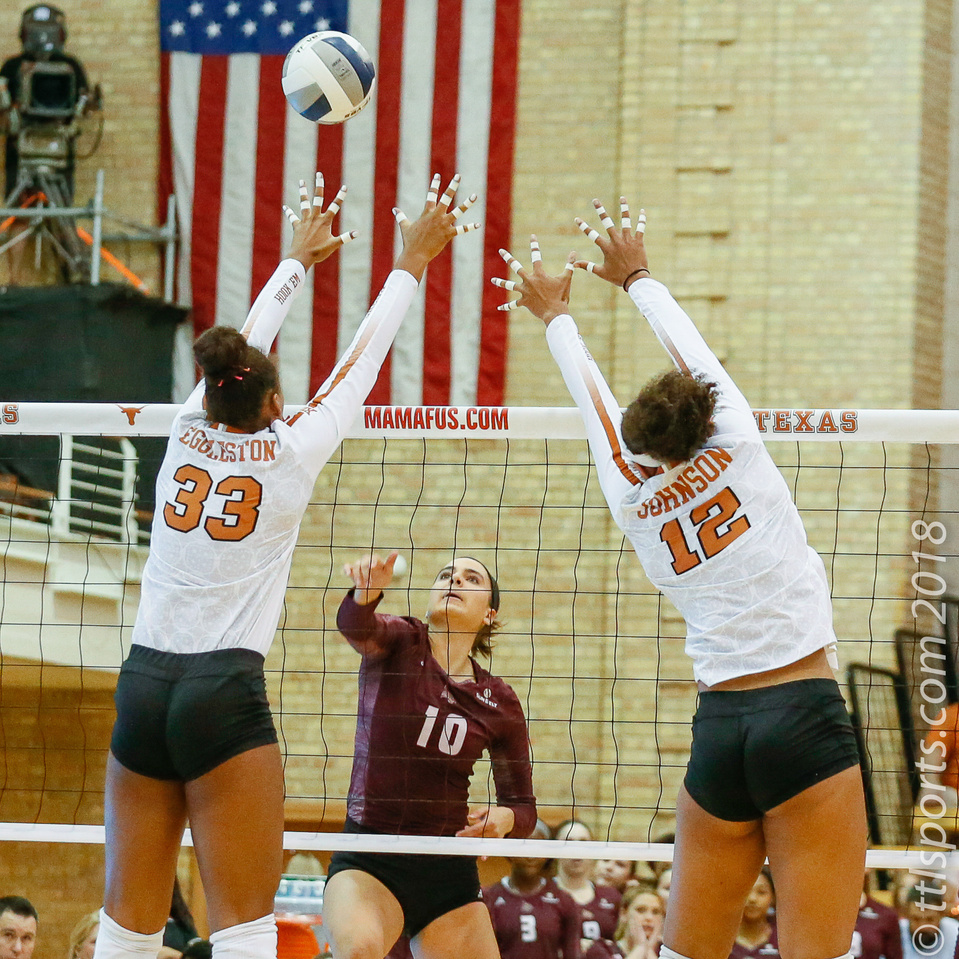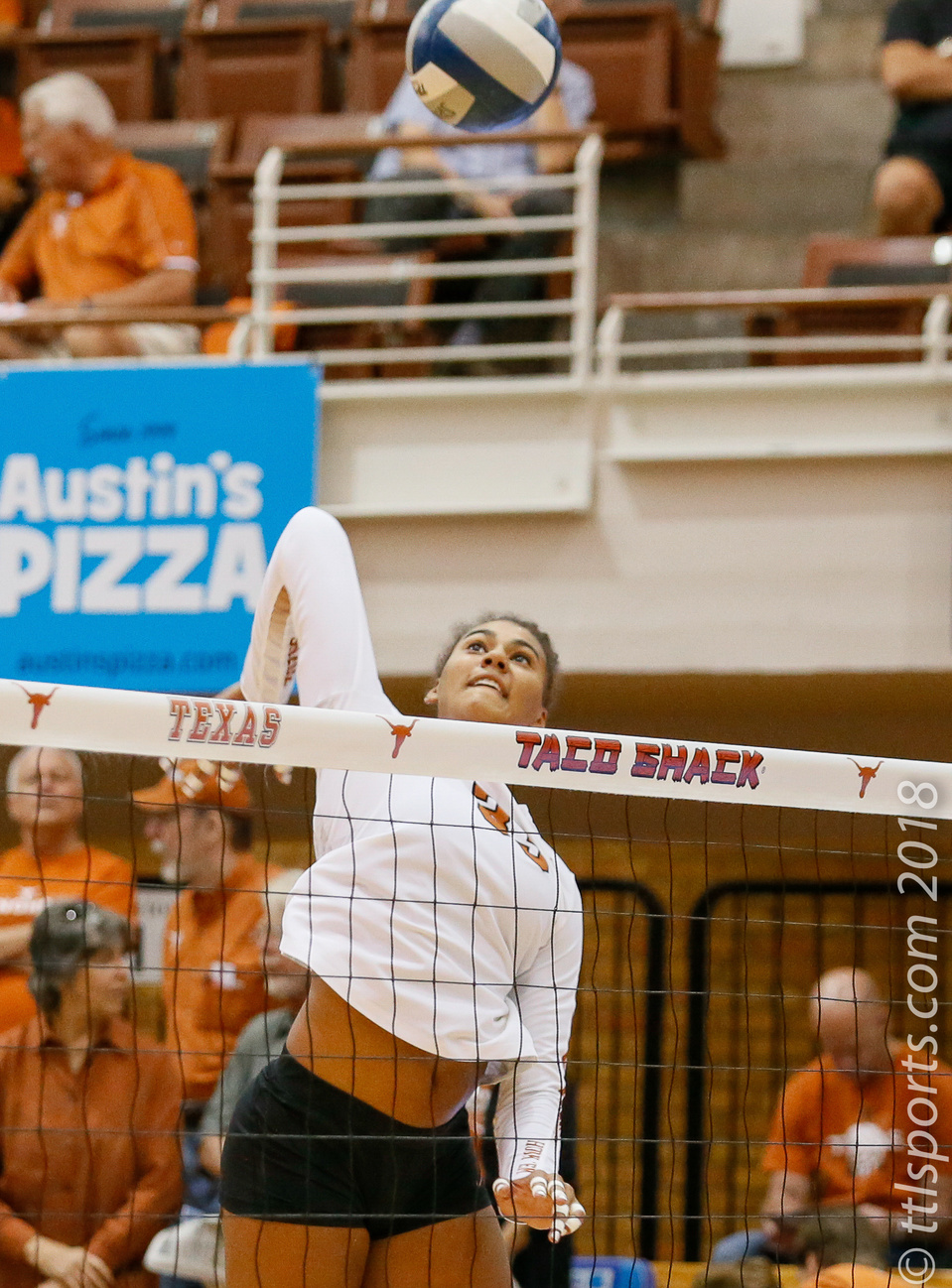 No. 6 Texas swept Texas State in three sets (25-18, 25-19, 25-19) to open their home season on Thursday night at Gregory Gymnasium. The Bobcats (5-4) had their five-match win streak snapped, while the Longhorns improved to 4-1 on the year. The Longhorns lead the all-time series 41-9.
Micaya White led the Longhorns with 10 kills (.304) and 10 digs, also adding one service ace. Ashley Shook distributed 32 assists. Yaasmeen Bedart-Ghani posted nine kills (.500), three service aces, and a block.
Amy Pflughaupt led all players with 15 kills for Texas State. And Emily DeWalt posted 19 assists.