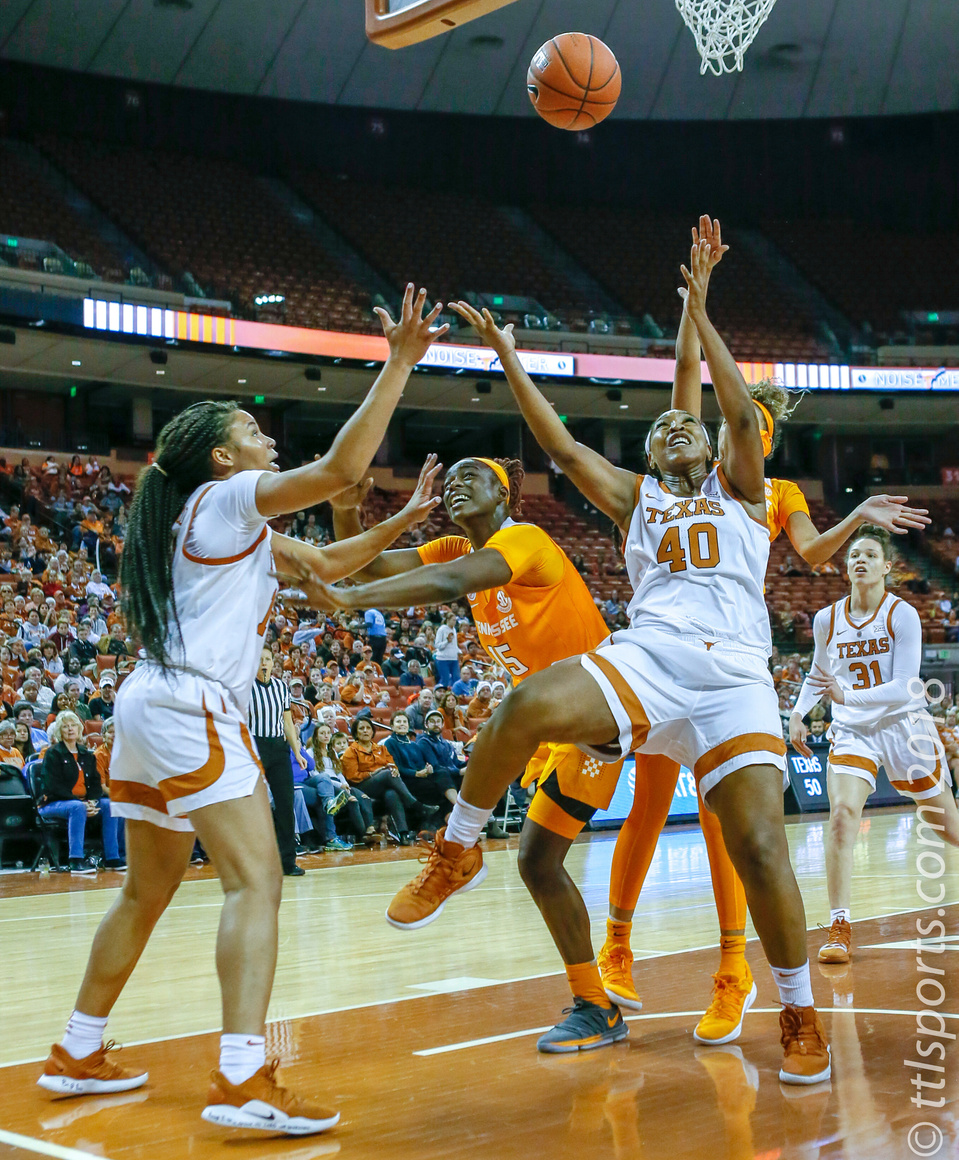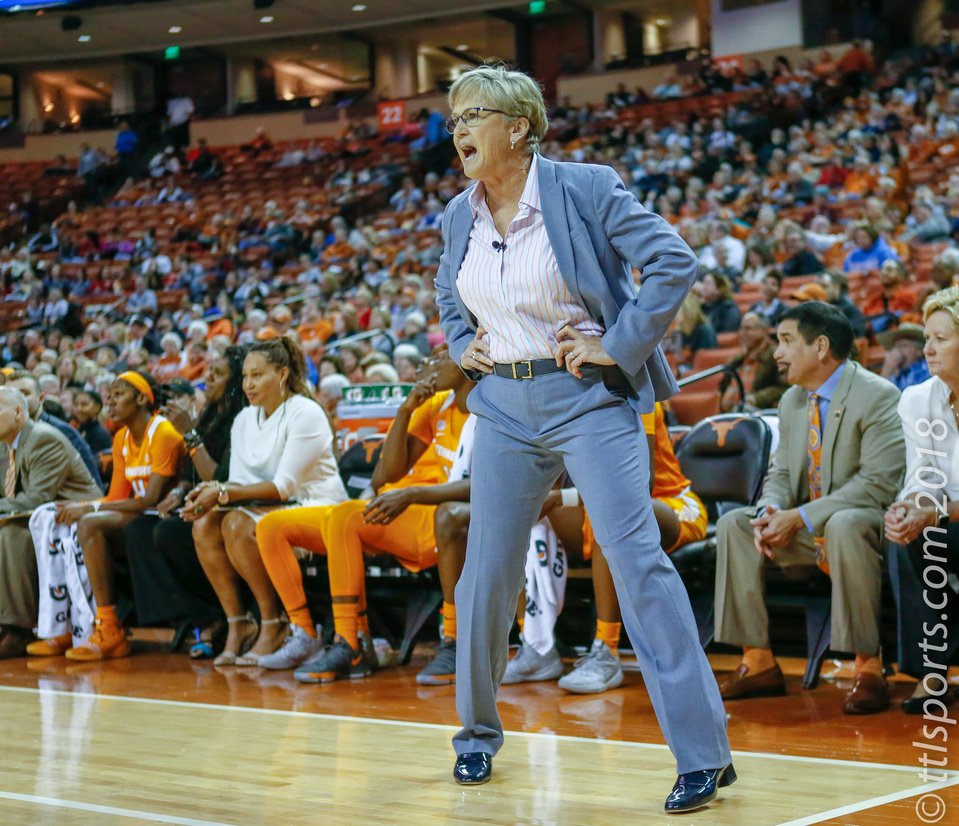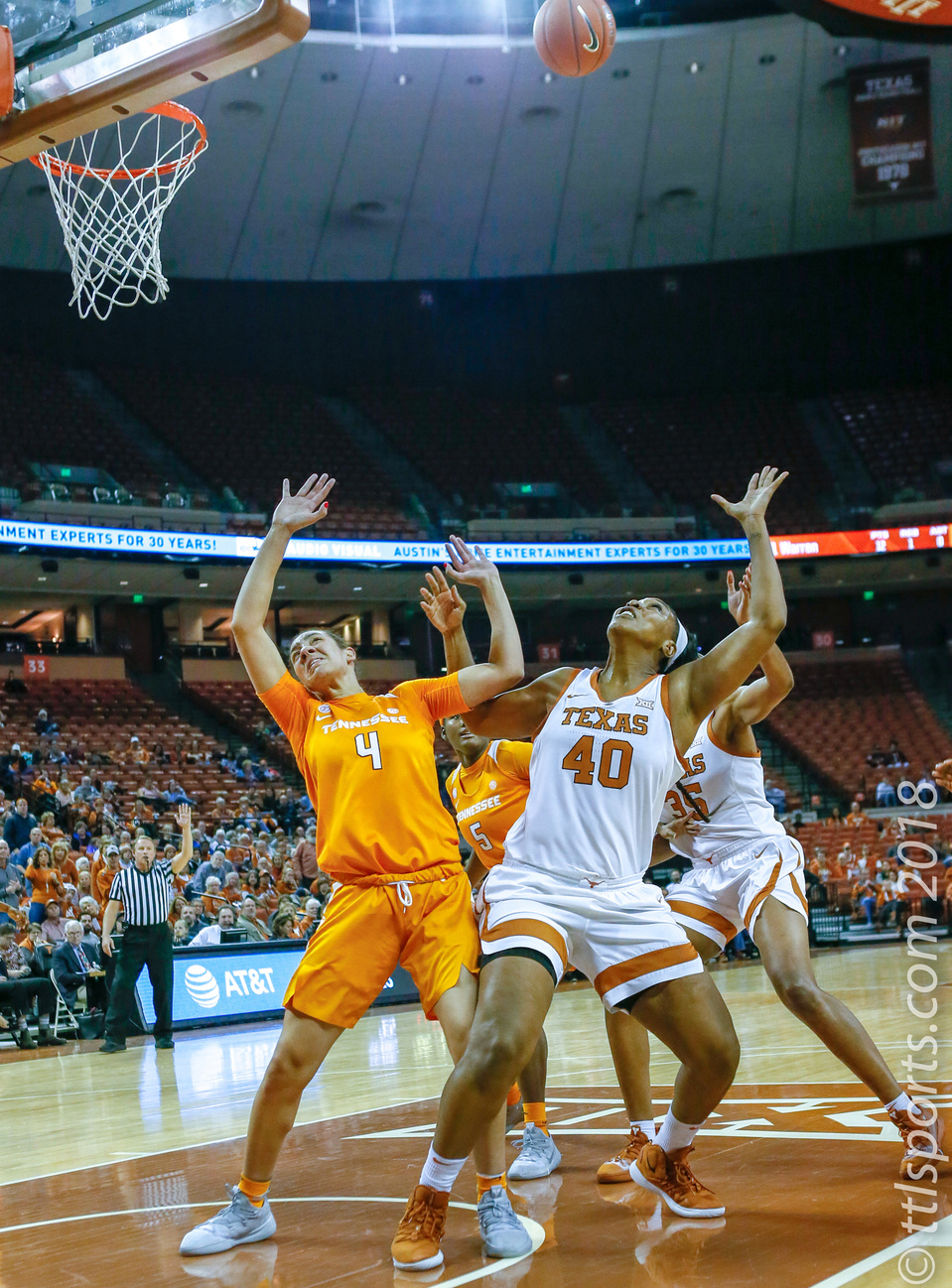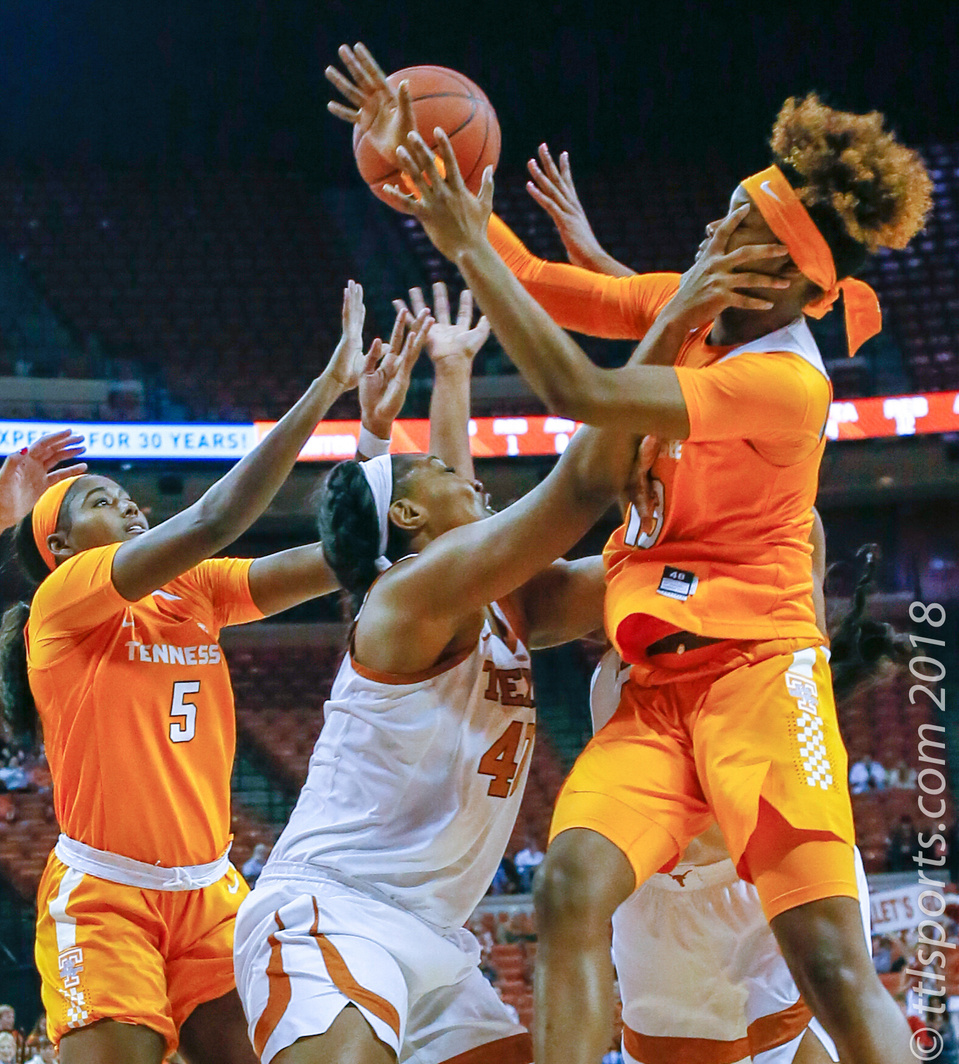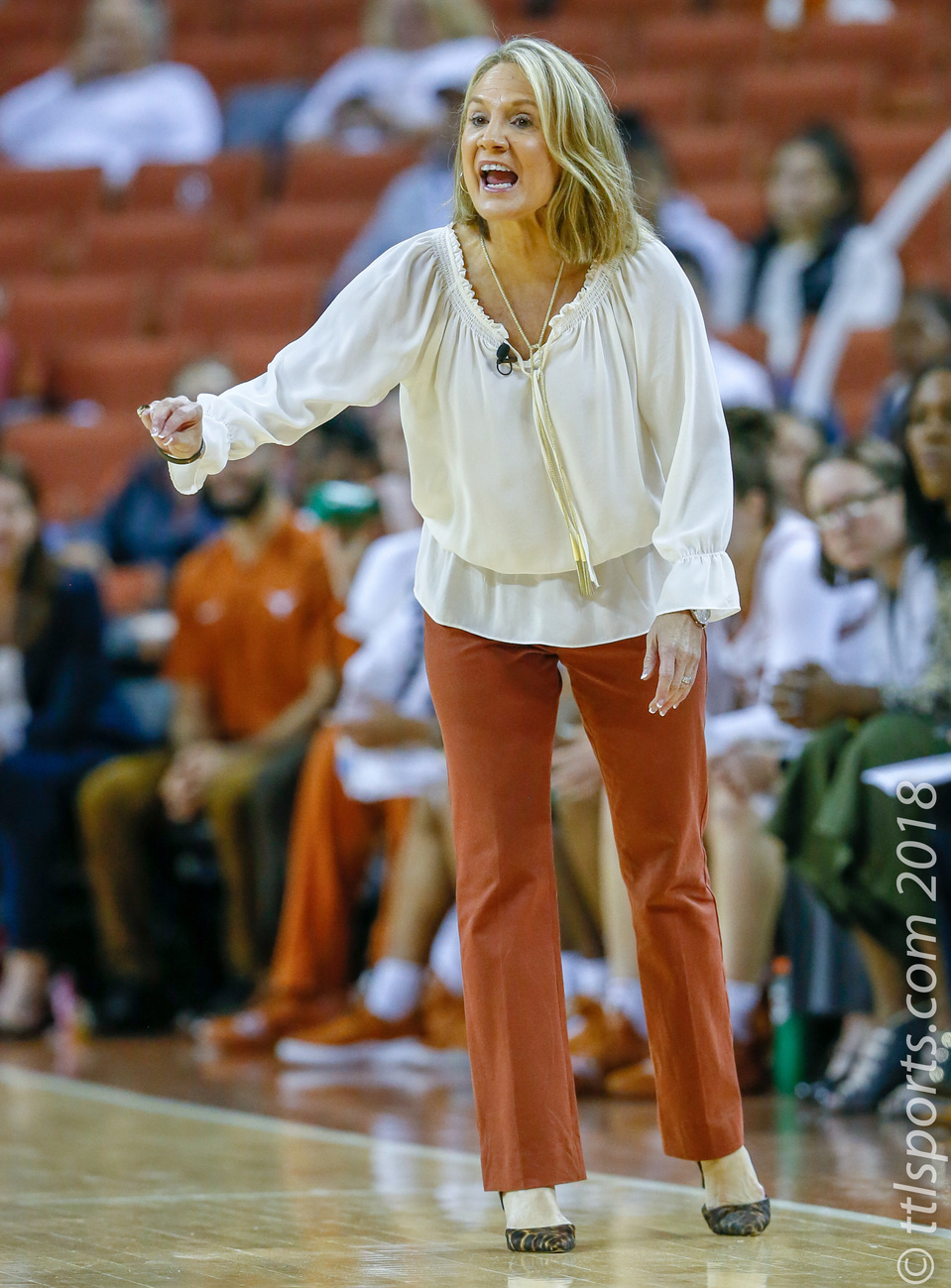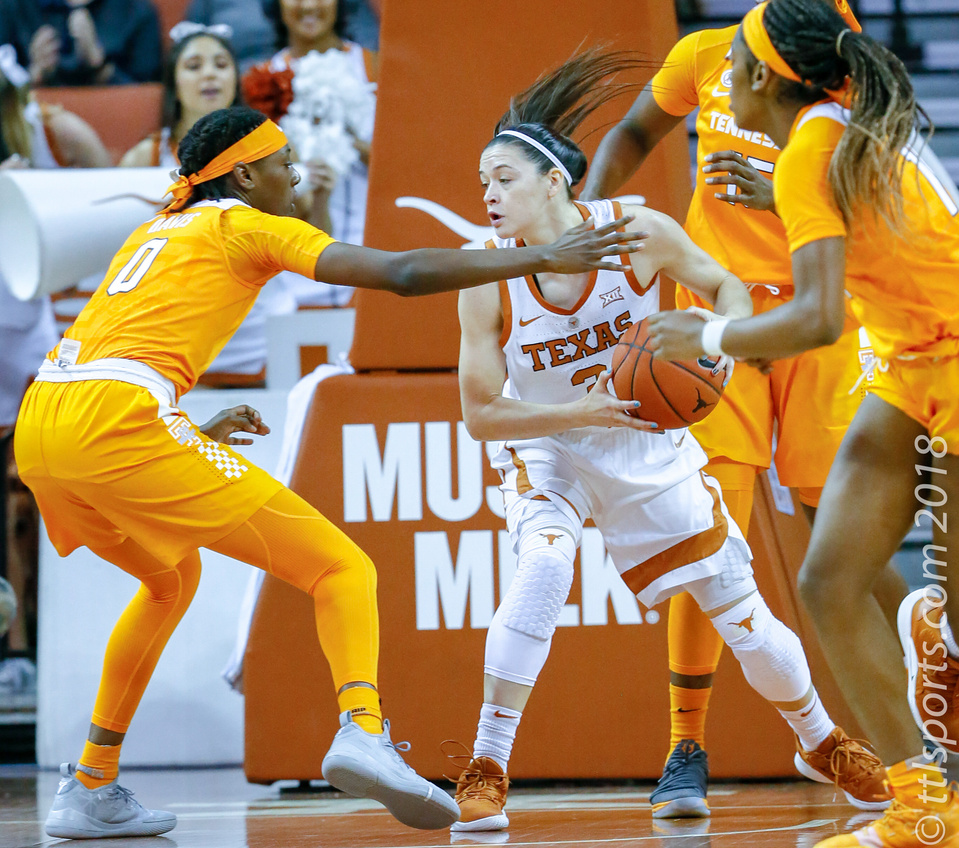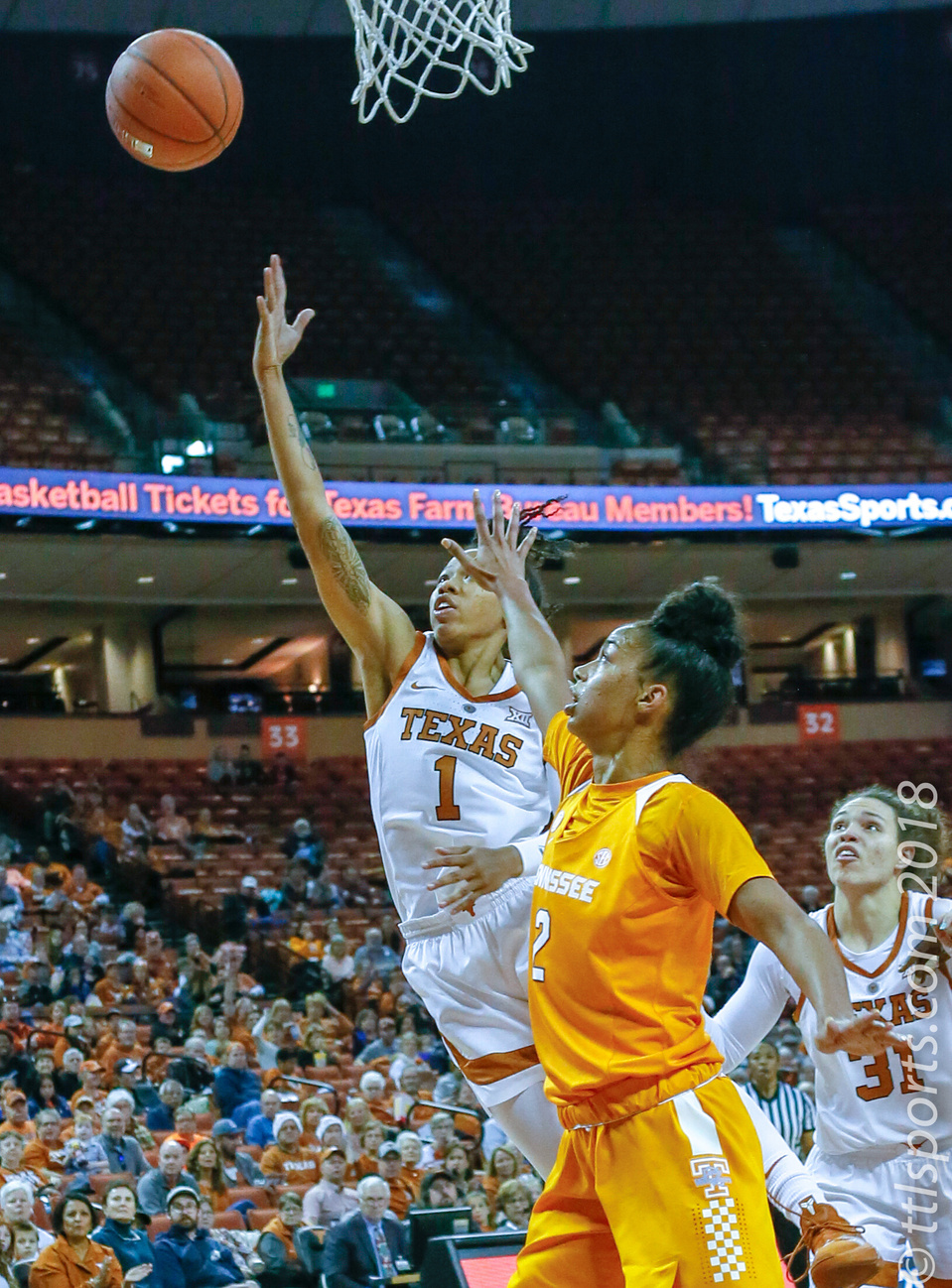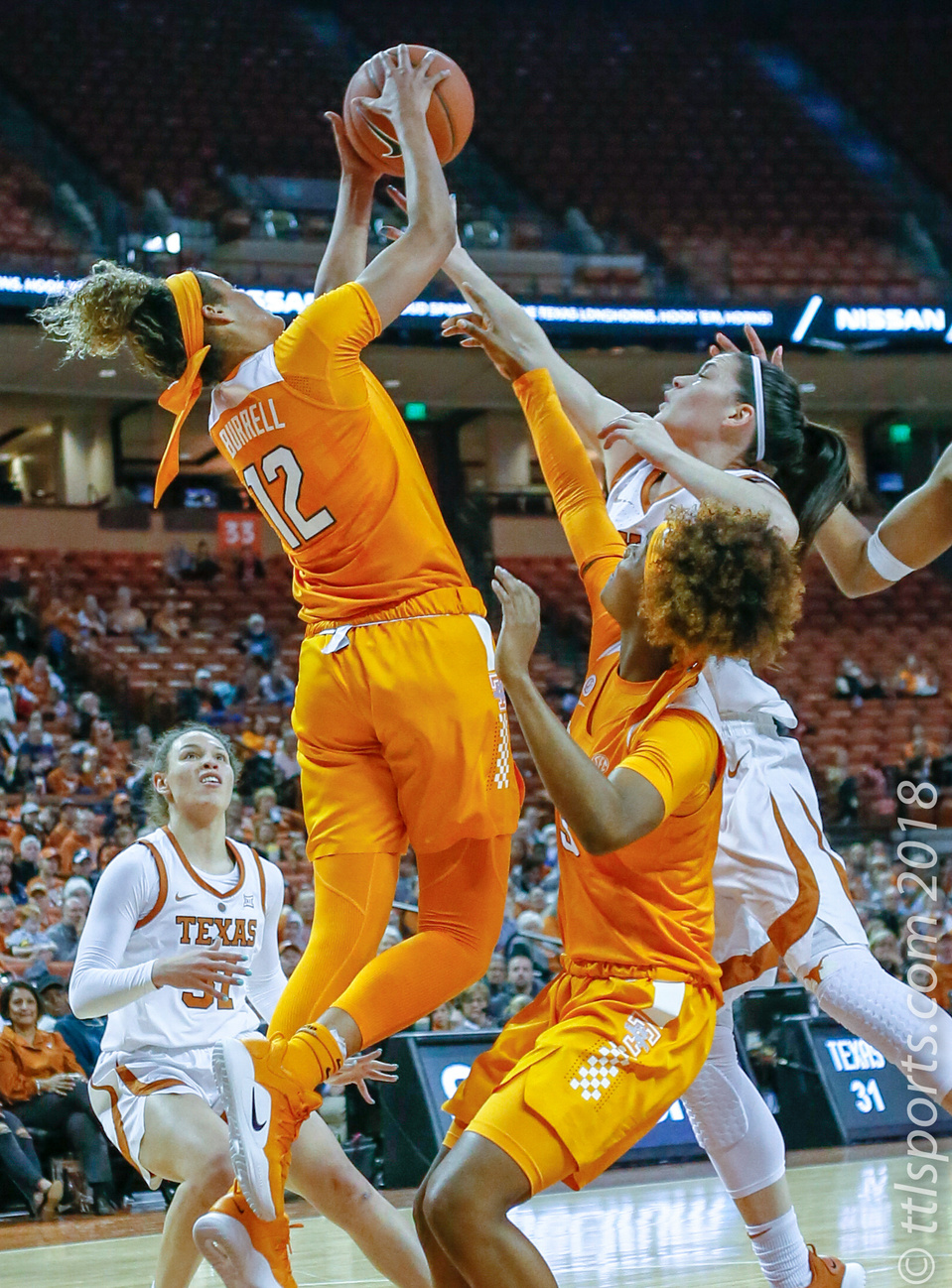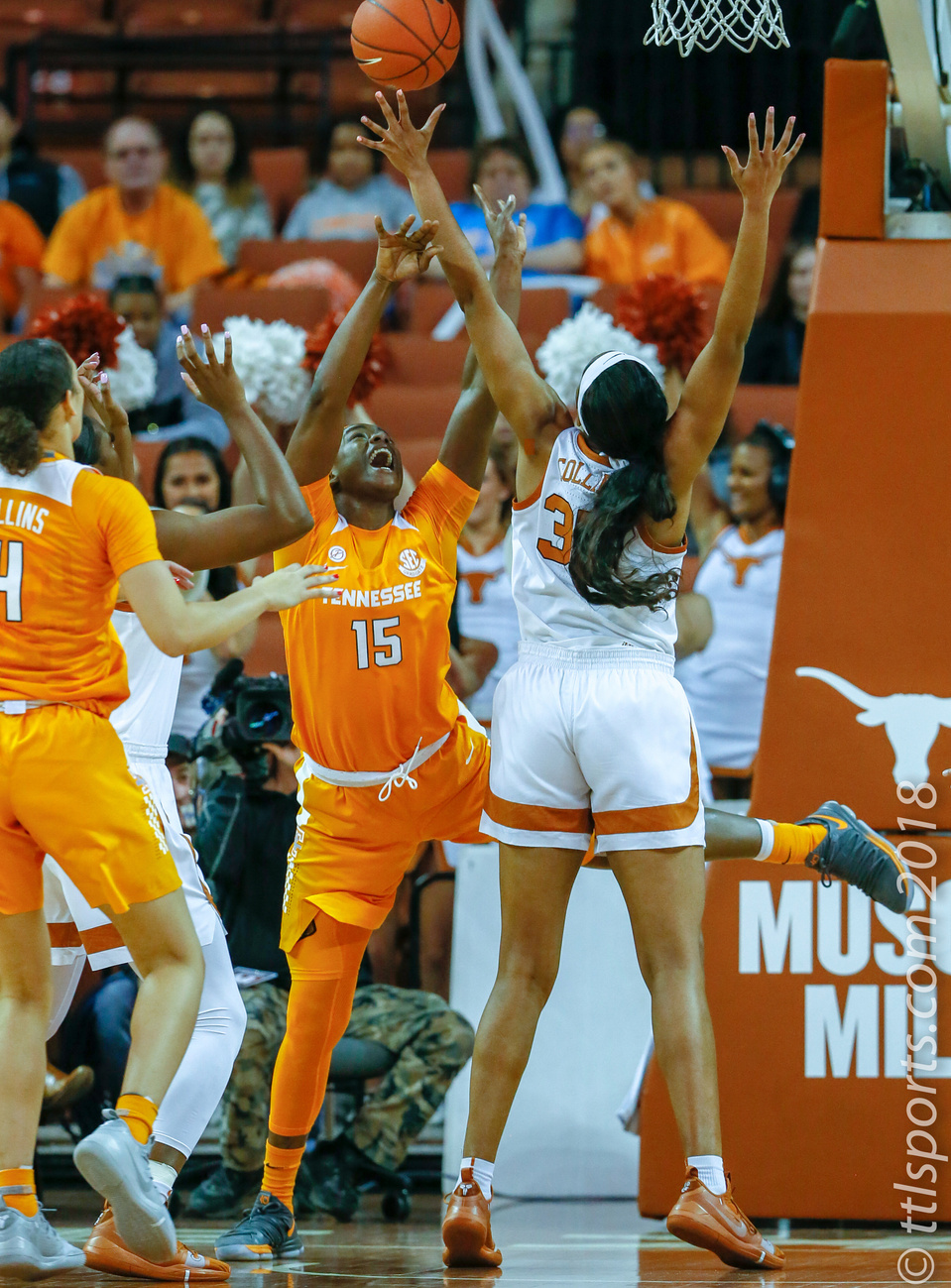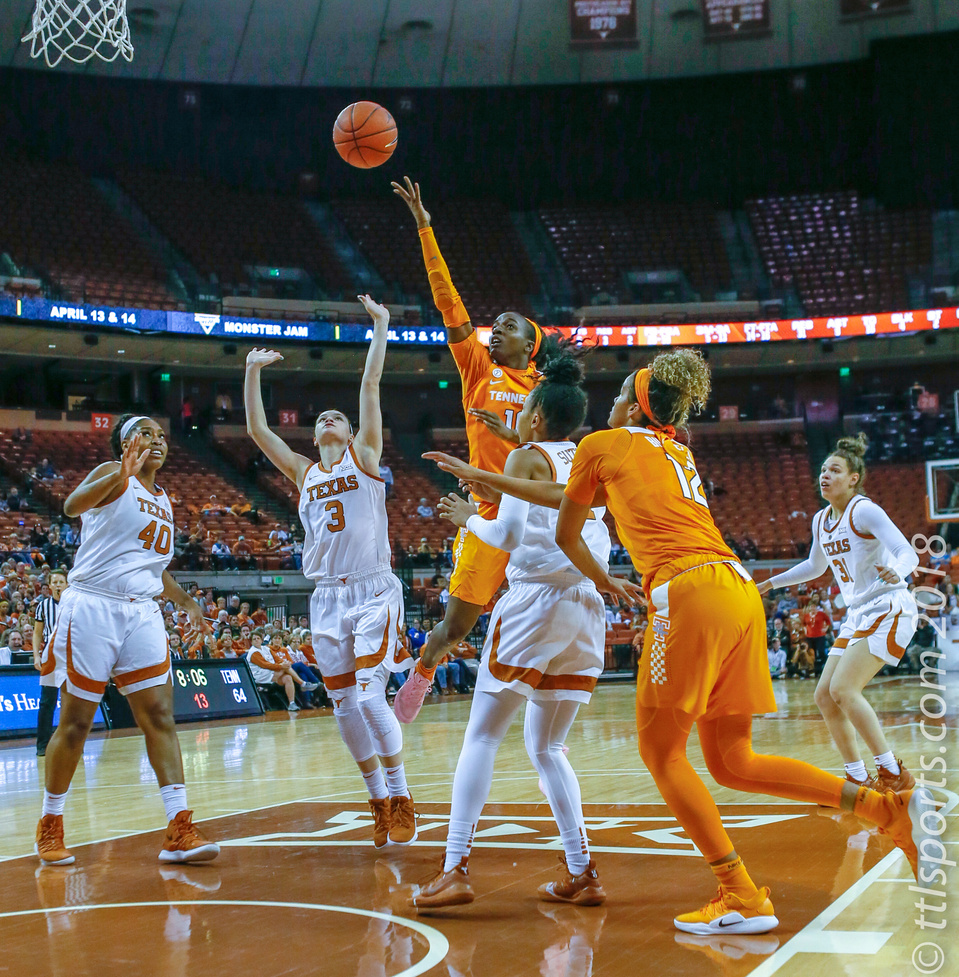 The No. 9 University of Tennessee Lady Volunteers (8-0) basketball team beat the No. 12 University of Texas Lady Longhorns (7-2), 88-82, on Sunday afternoon at the Frank Erwin Center. The game was the 40thmeeting of two historic women's basketball programs. The Lady Vols lead the series 25-15.
Texas stunned Tennessee by jumping to a 23-12 lead near the end of the first quarter. But the Vols claimed control the second quarter, tying the game midway through the frame and taking a 40-35 led into the locker room at the half.
The Longhorns showed grit as they battle to re-tie the game near the midpoint of the third quarter. But it all Tennessee thereafter in a game that was close, but not close enough, for Texas.
Four Longhorns scored in double-digits. Audrey Warren led the team with 21 points and 5 rebounds. Danni Williams contribute 14 points in her fourth double-digit scoring performance in 9 games. Destiny Littleton added 13 points coming off the bench, also here fourth double-digit showing.
Tennessee's Meme Jackson controlled the game, tossing up 33 points and going 4-9 in three-point range. Evina Westbrook added 23 and 3 rebounds for the Vols. Tennessee nailed an impressive 56% of shots beyond the arc.
Tennessee relied heavily upon their starters, with both Jackson and Westbrook playing all 40 minutes of the game.
The Vol's bench contributed only 7 points. Conversely, Texas relied heavily upon their bench to add 23 of the team's 82 points.
Texas Head Coach Karen Aston looks to secure her 150thvictory on the Forty Acres as the team takes on Stetson next Sunday.