Old rivals,
UT

, Texas

A&M

, meet again on the baseball diamond March 15, 2017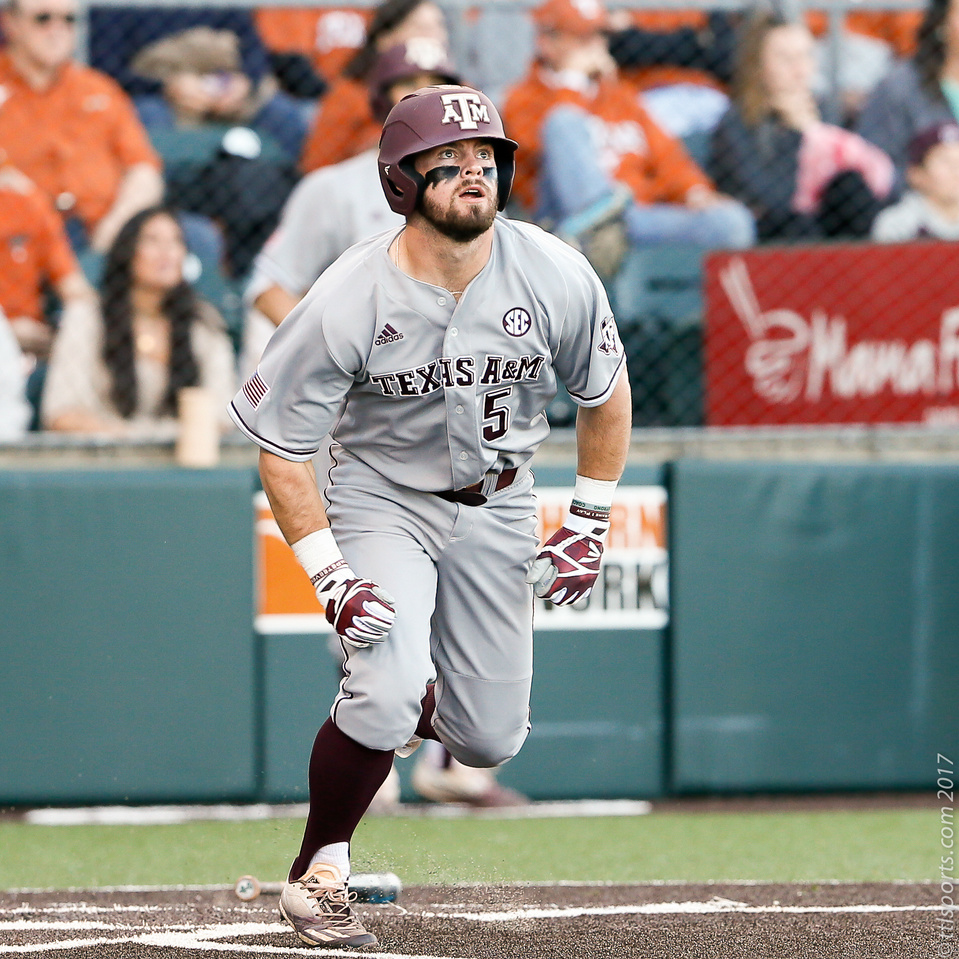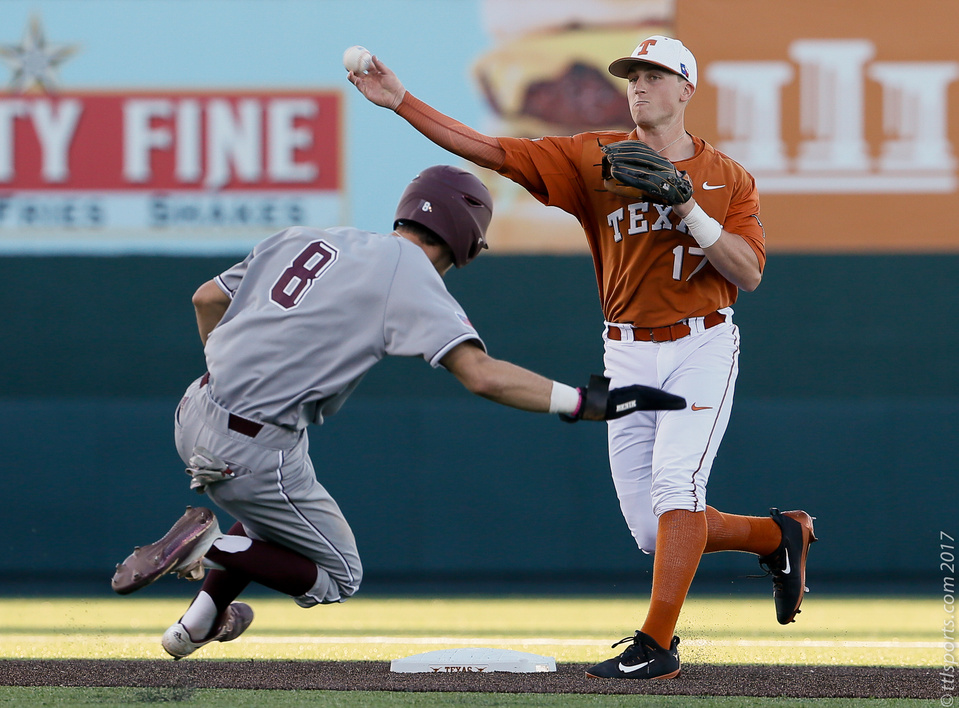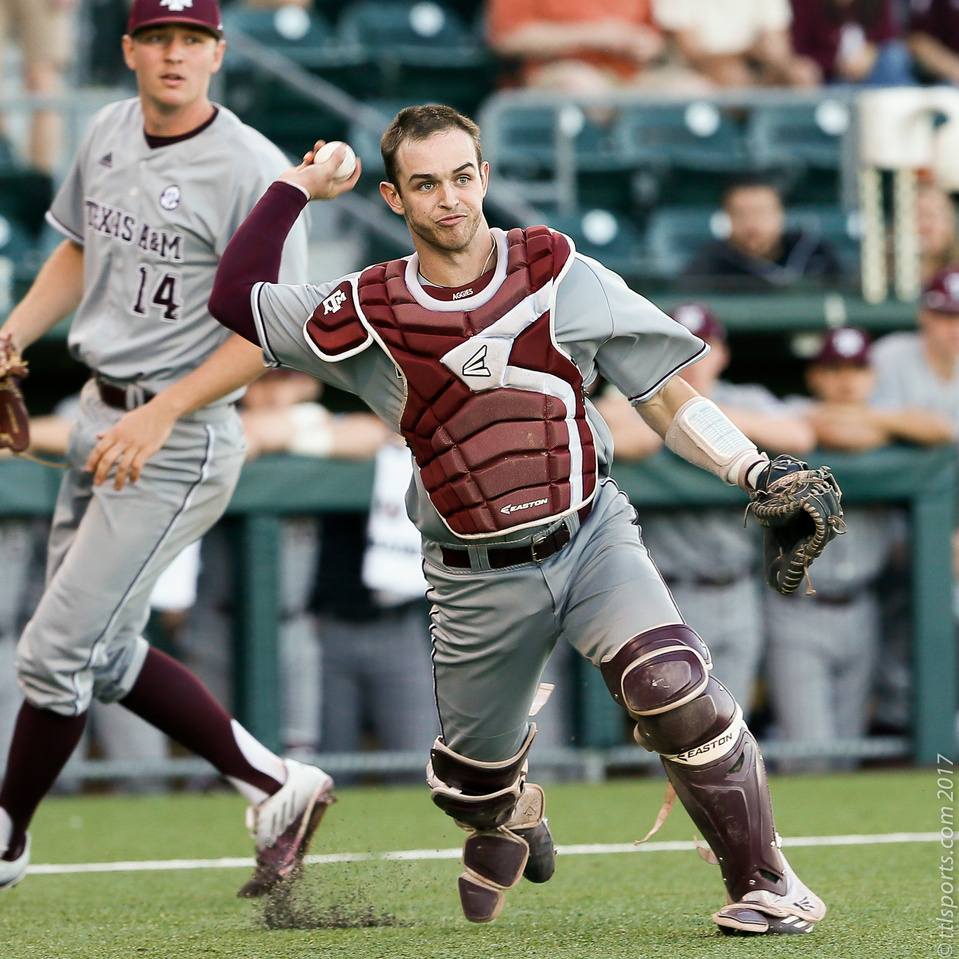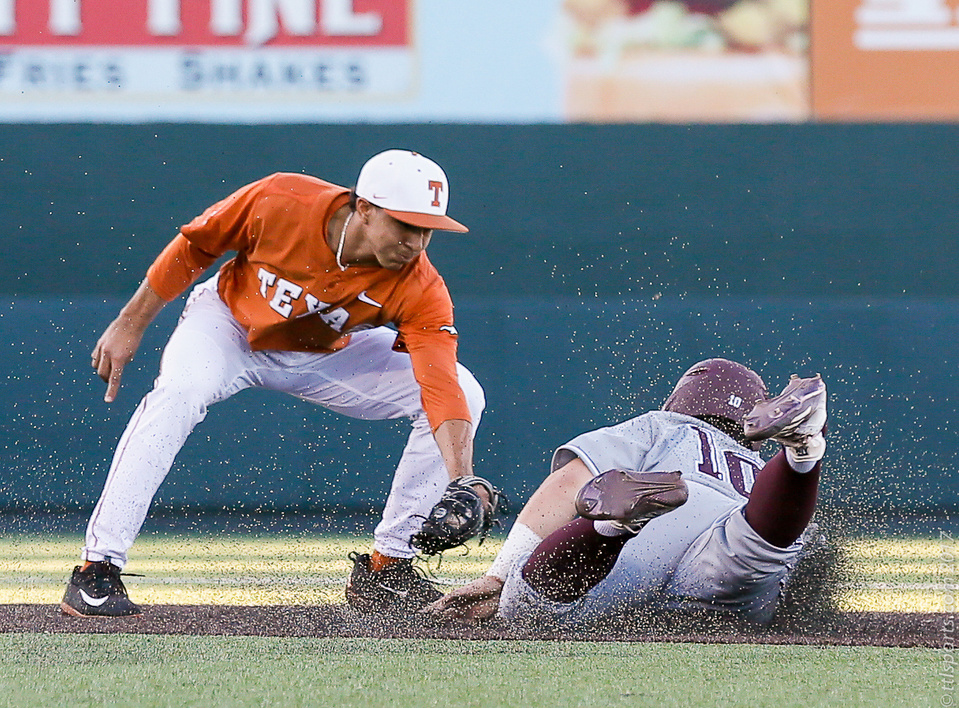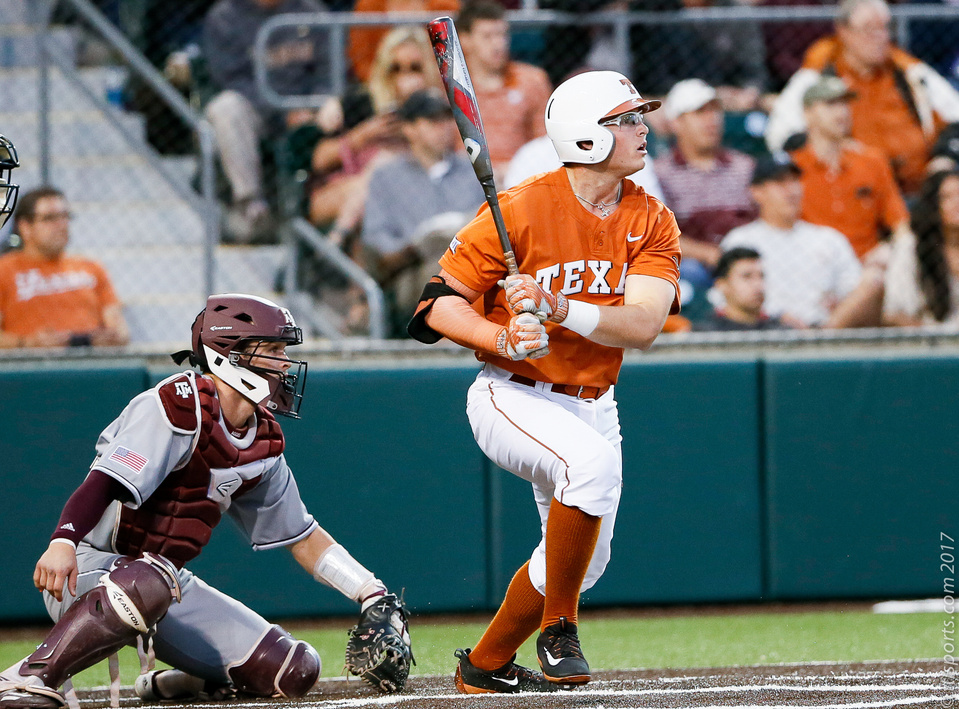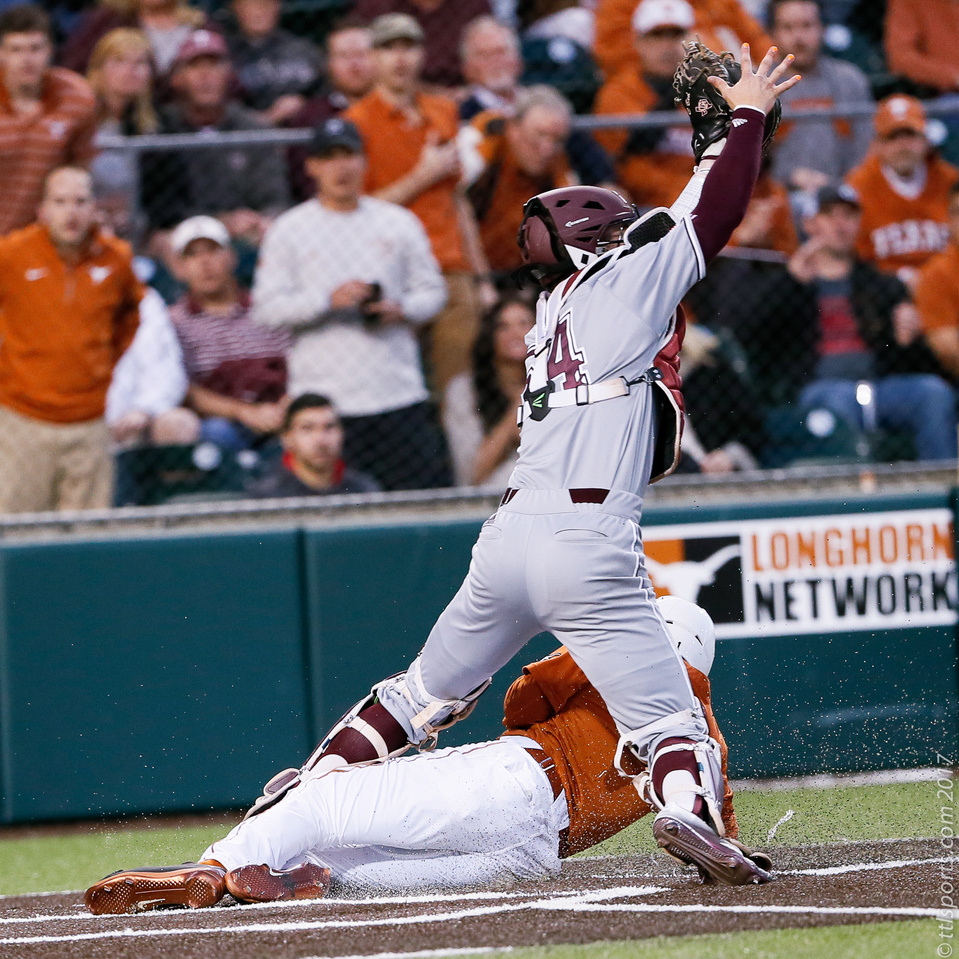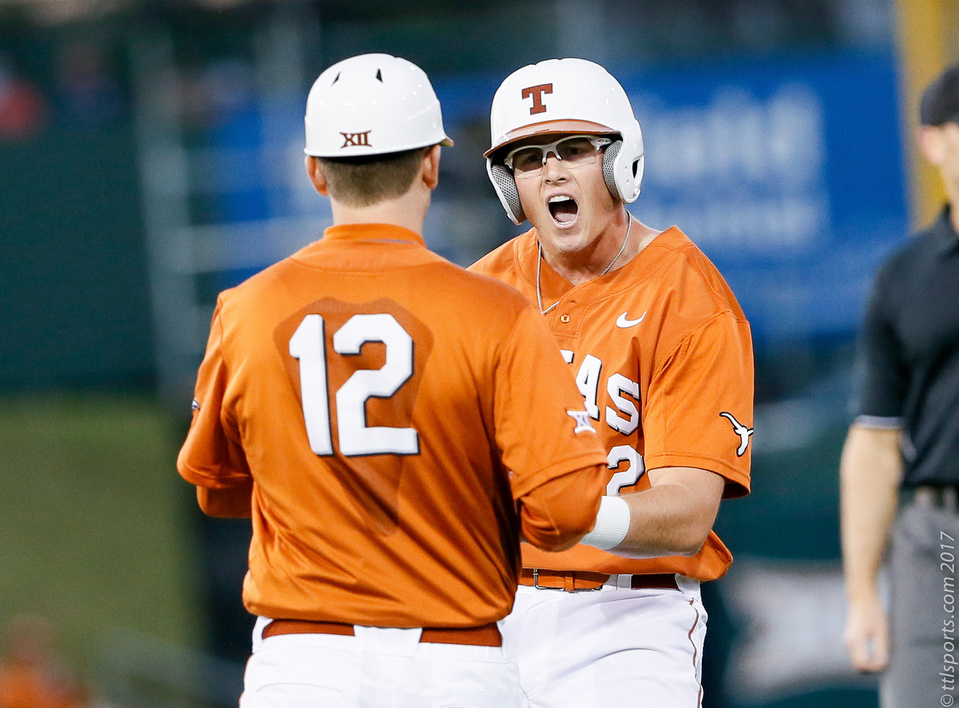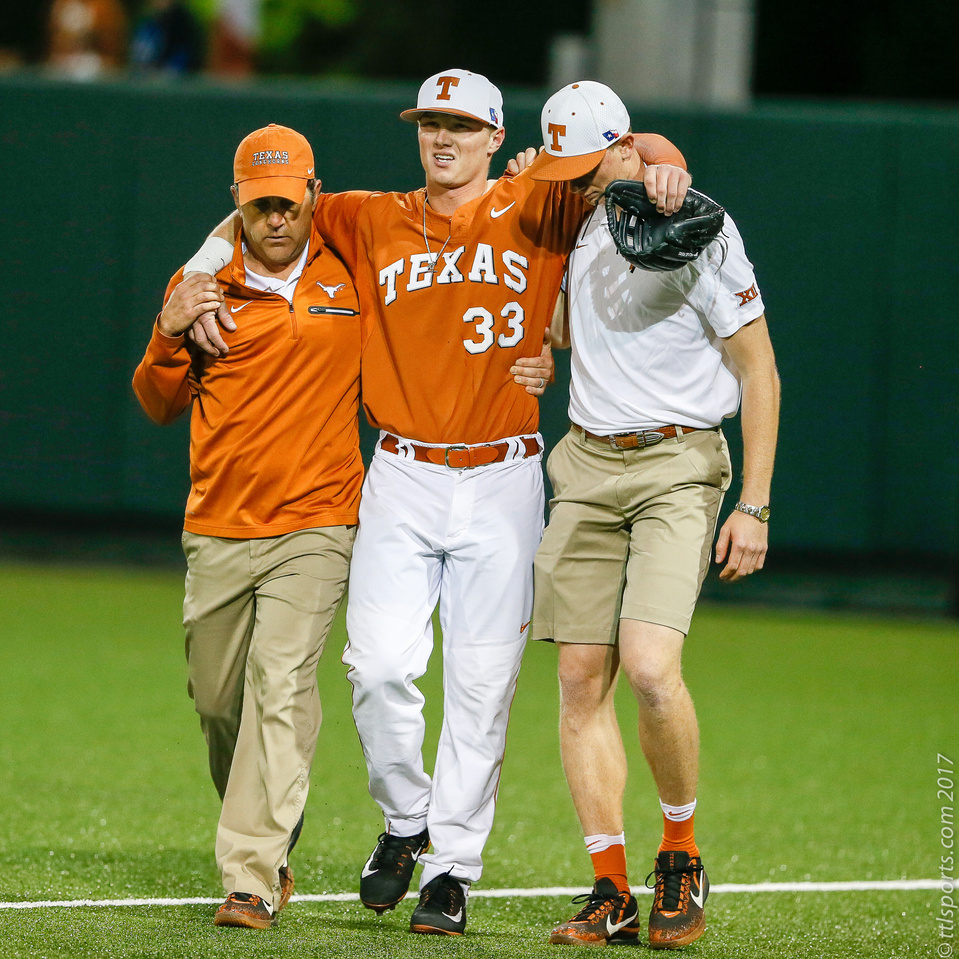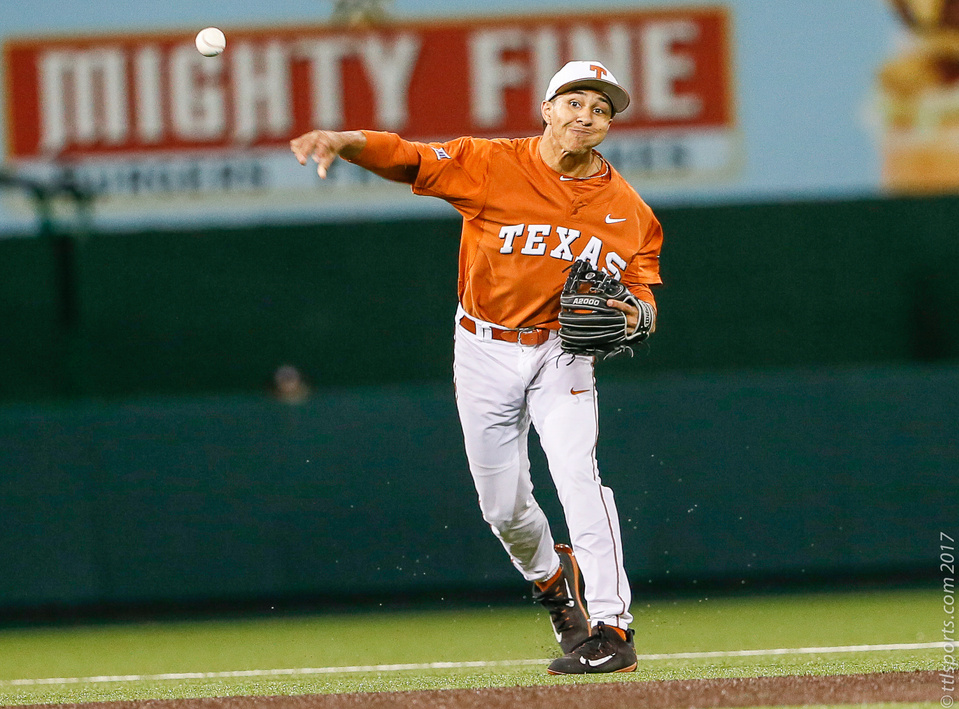 Tuesday was a perfect evening for baseball as it brought two long time rivals together. The Aggies of Texas A&M University came to UFCU Disch Falk Field to compete with the Longhorns of the University of Texas.
The Aggies led the scoring with one run in fourth inning by Braden Shewmake who scored from third base on a balk by pitcher Nick Kennedy. The Longhorns quickly followed in the bottom half of the inning with a single by Kacy Clemens that drove in David Hamilton. Clemens later scored on a throwing error by Jorge Gutierrez. A single by Michael McCann later drove in Austin Todd.
The Longhorn scored again in the bottom of the fifth inning. Travis Jones singled to right field, stole second, and advanced to third on a throwing error on a failed pickoff attempt. Jones later scored on a muffed throw in failed pickoff attempt at first base.
The Aggies came alive in the top of the eighth inning, scoring two runs on a bases-loaded walk and then a fielder's choice. The Aggies threaded again in the top of ninth inning, but the Longhorns held on for a win.