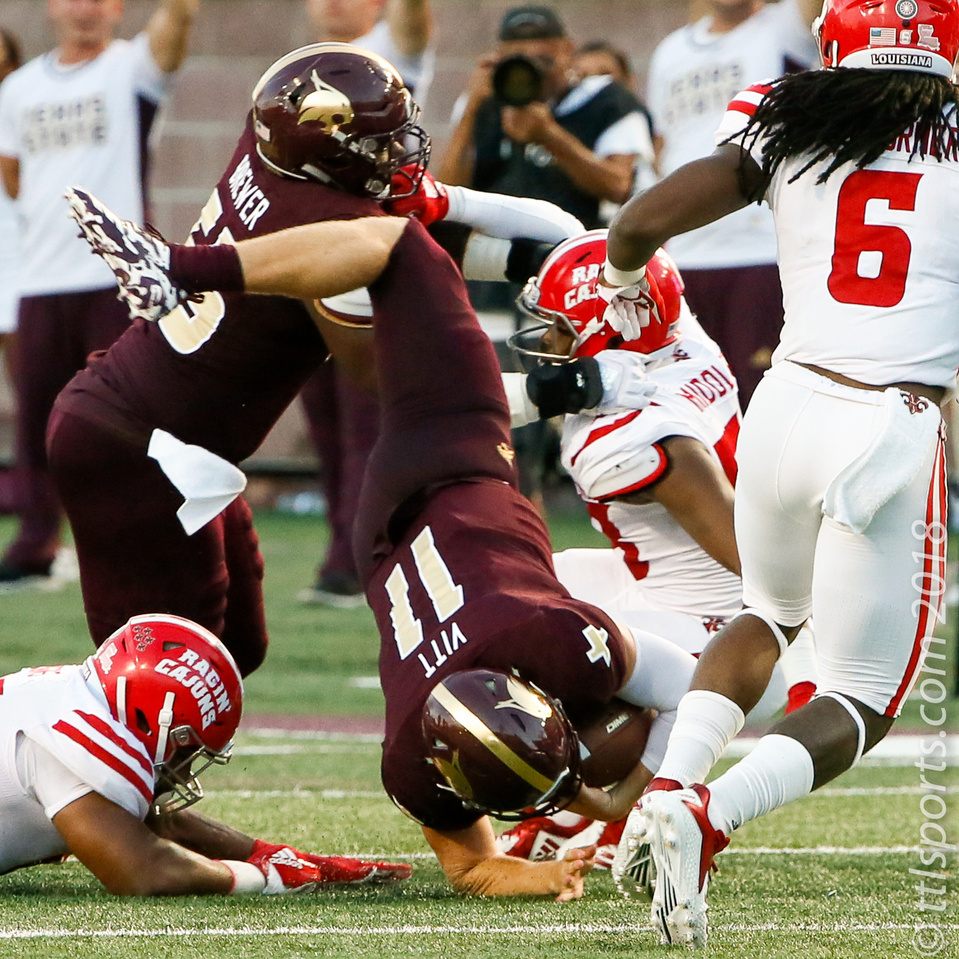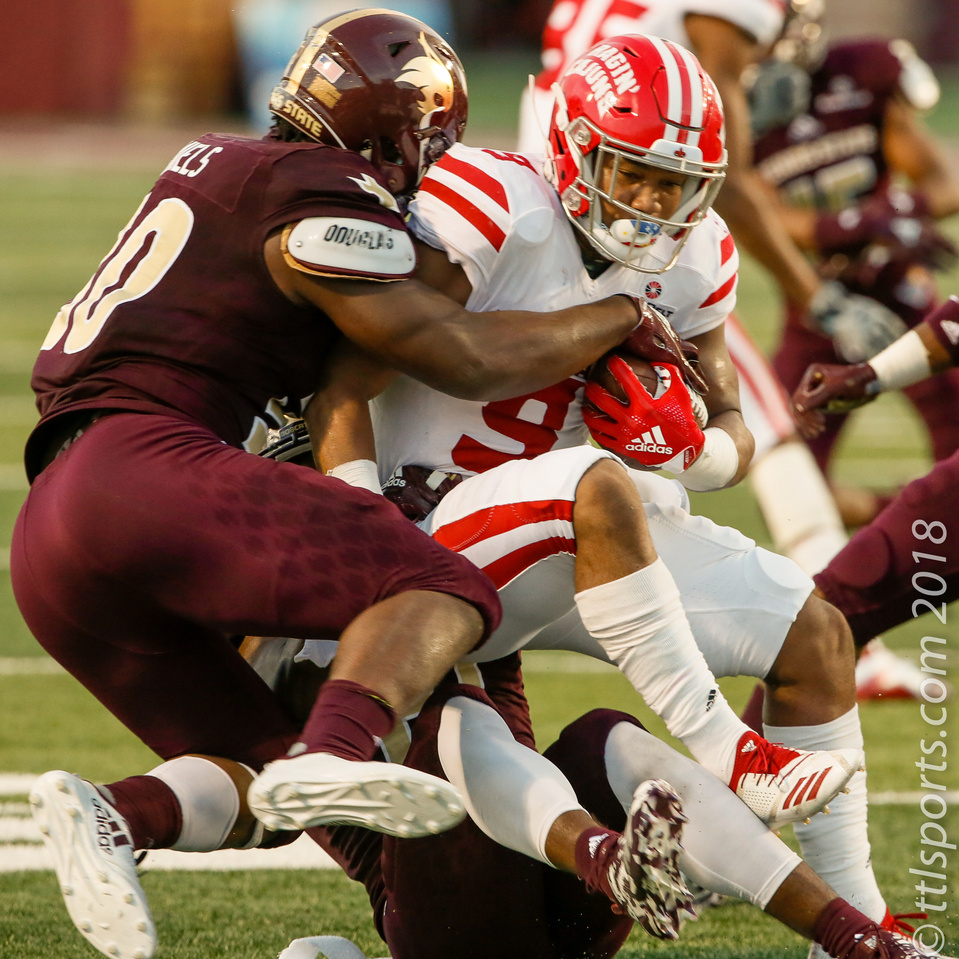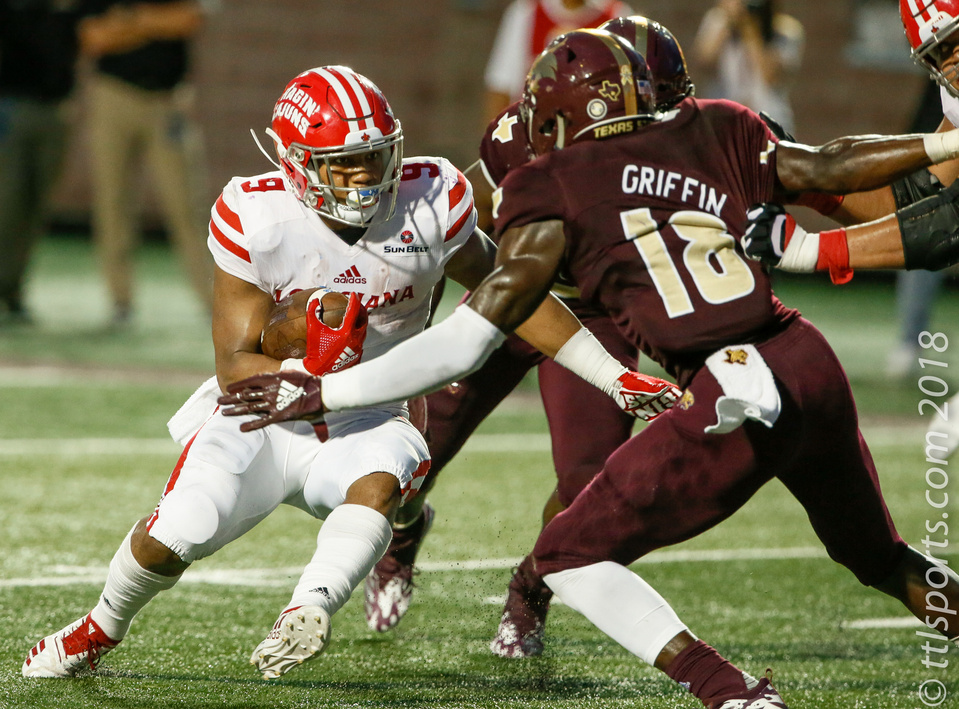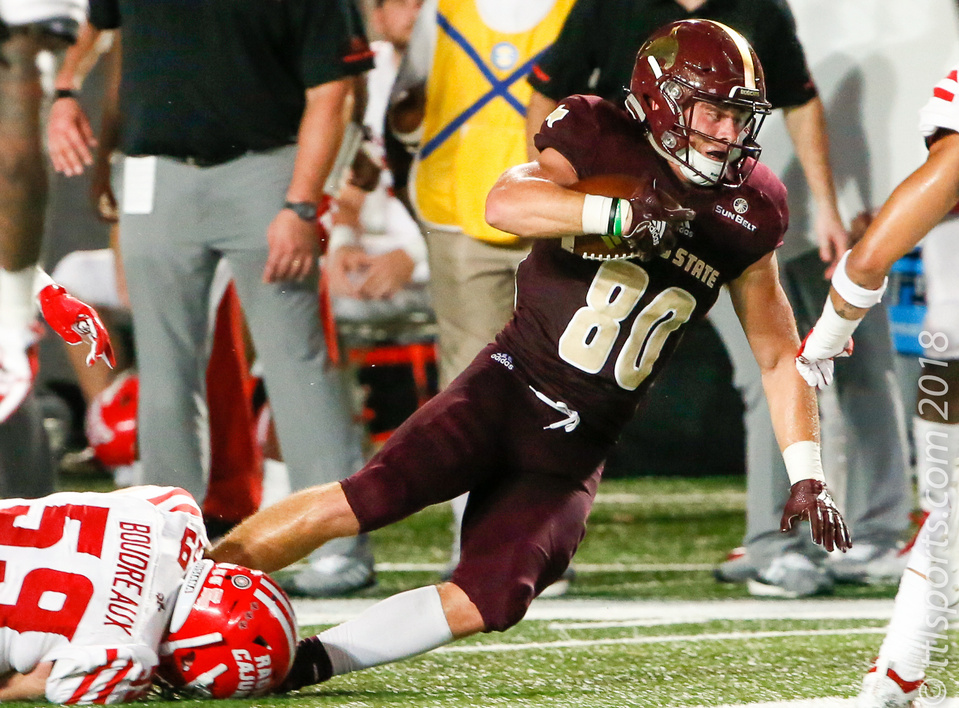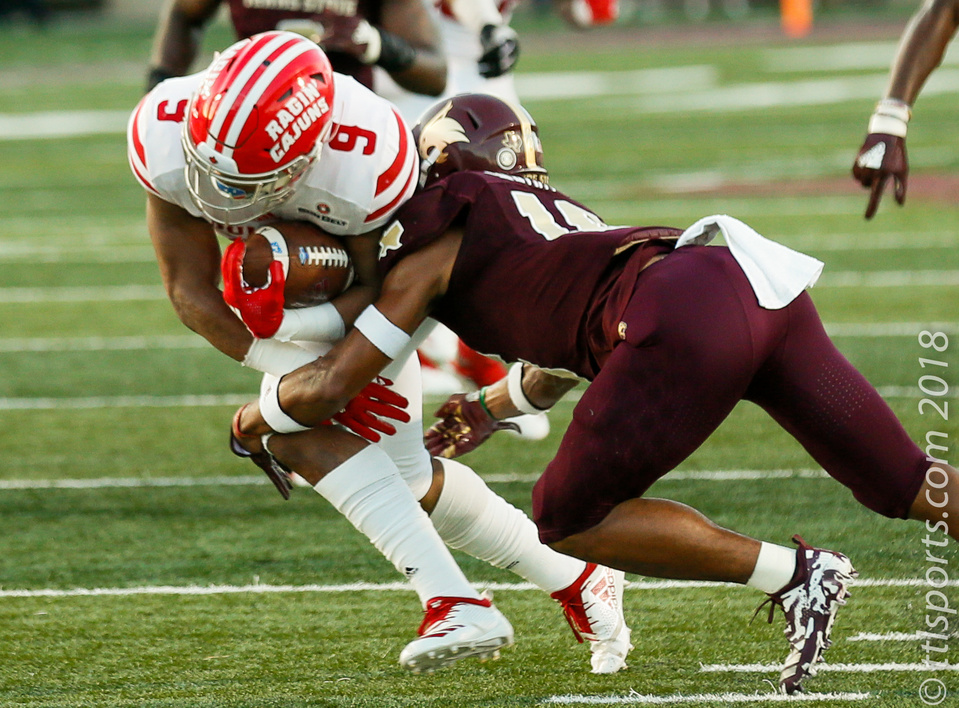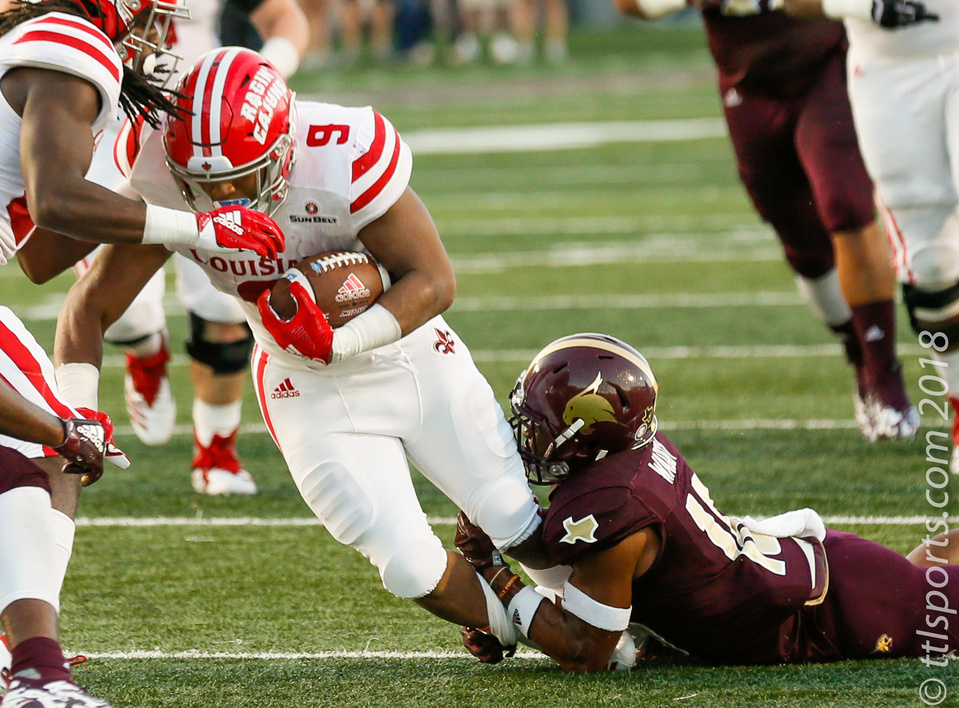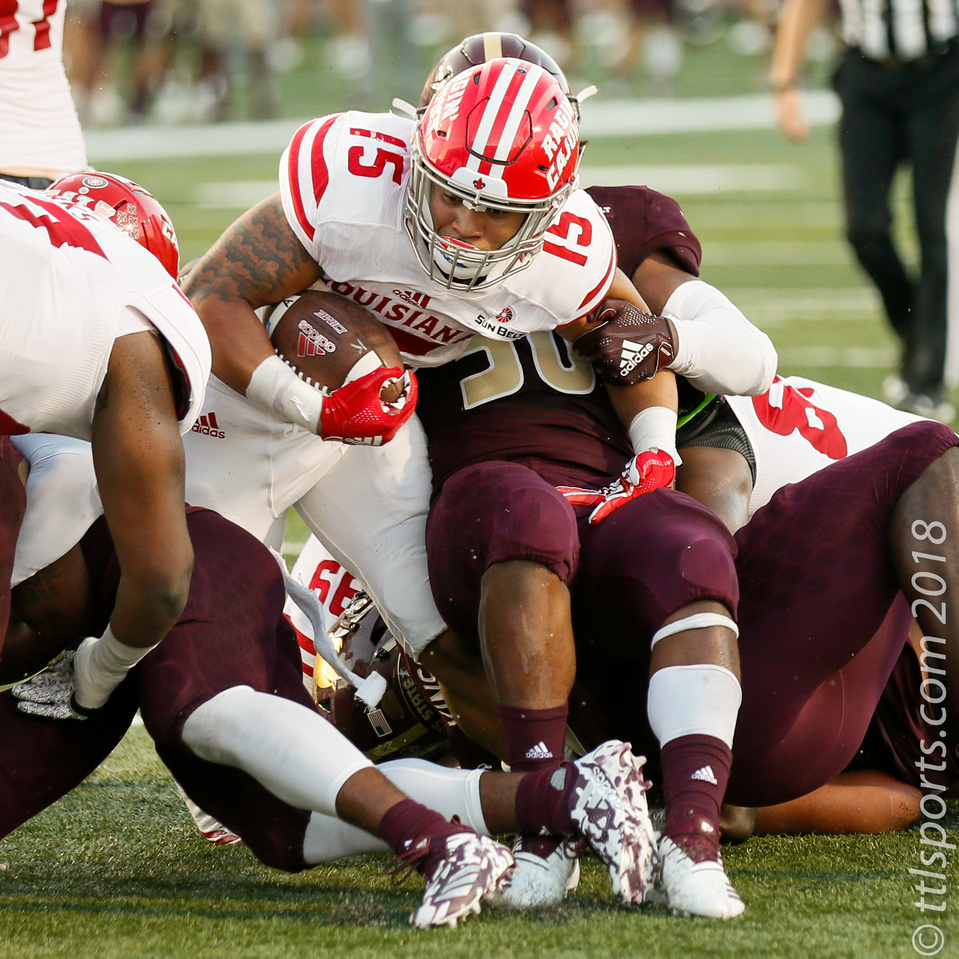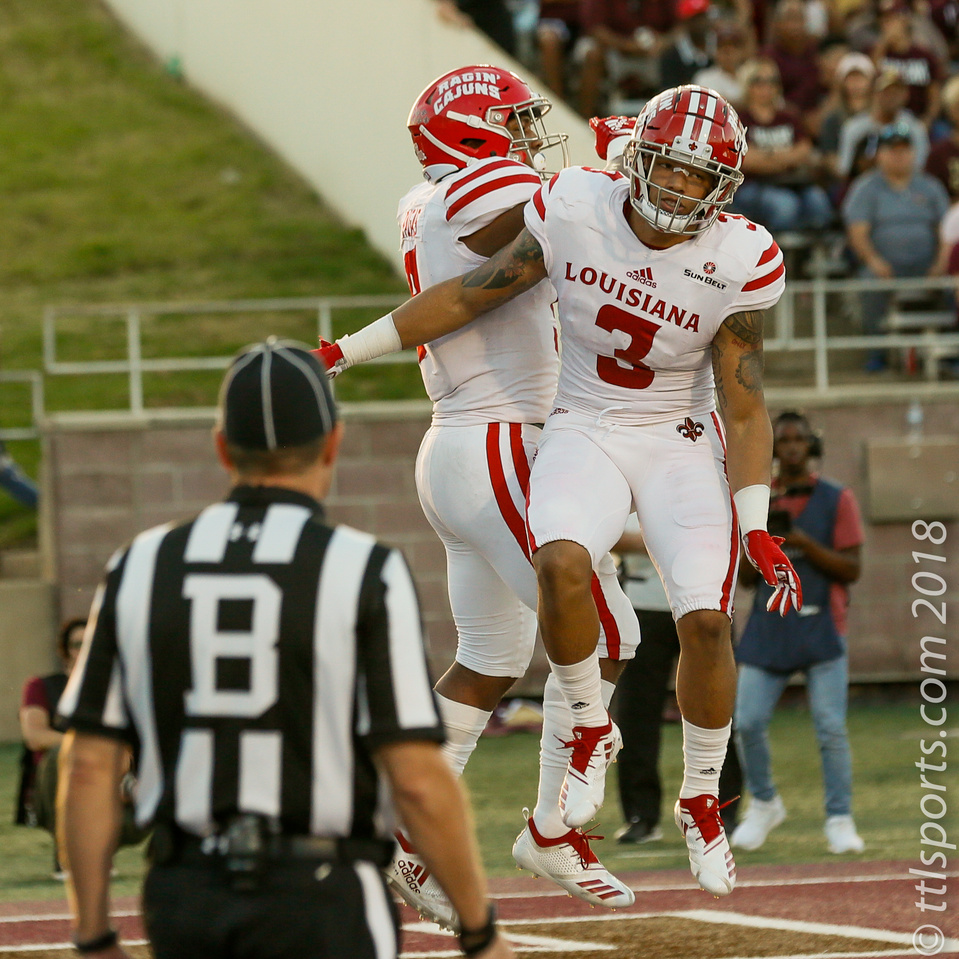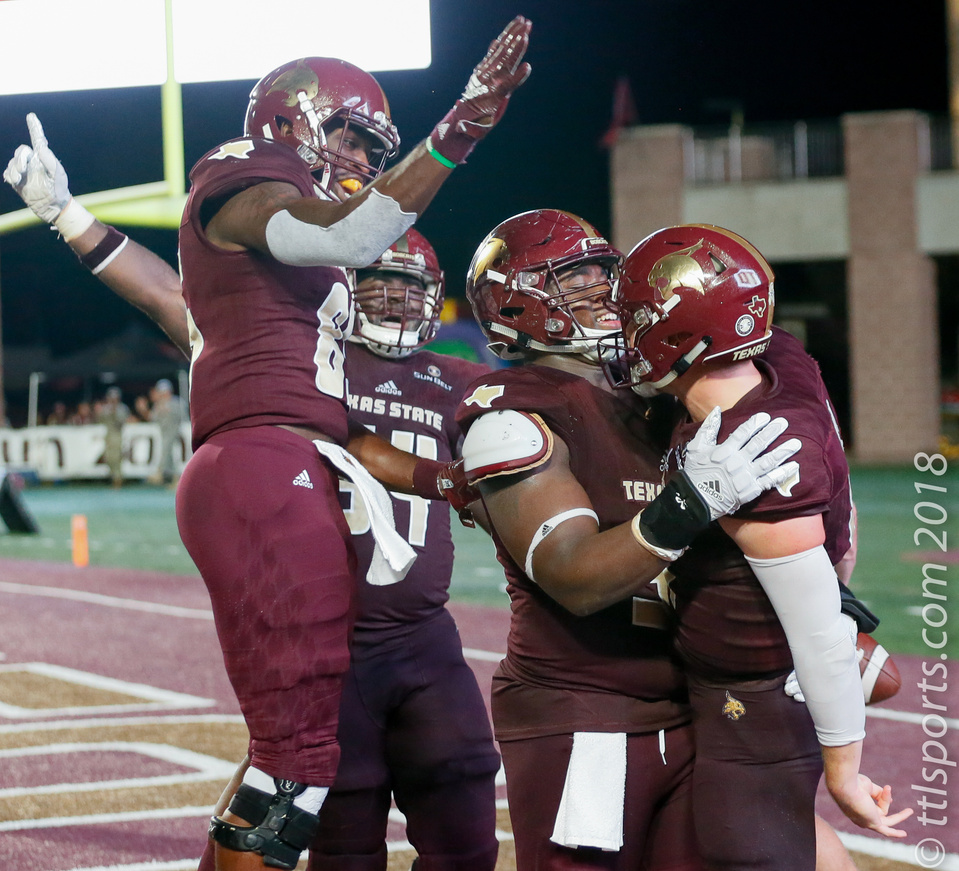 The Ragin' Cajuns from the University of Louisiana–Lafayette (2-3, 1-1 SBC) dominated the Texas State University Bobcats (1-4, 0-2 SBC) in route to a 42-27 victory.
The game looked close was from a statistical standpoint. Louisiana edging out Texas State slightly in time of possession (32 to 28 minutes), average yards per offensive play (7.7 to 6.2 yards). Unfortunately, the game was anything but close.
Louisiana put up 28 unanswered points in the first half. The Rajin' Gajuns generated 350 total offensive yards with an average of 7.9 yards per play. Texas State averaged 3.5 yards per play for a total of 110 yards. The Bobcats failed to leverage in interception that ended Louisiana's second possession.
Louisiana controlled in the second half, as the Cajuns used the occasion to test their depth chart. Louisiana scored an additional 14 points, while allowing Texas State 27 points.
Texas State's lack of a rushing offense hurt them. The Bobcats compiled only 124 rushing yards; 92 yards coming from scrambling quarterback Tyler Vitt. The passing attack generated 327 yards and all of Texas State's touchdowns. Keenen Brown made 4 receptions for 90 yards and 2 TD. Hutch White made 11 receptions for 60 yard, including a TD pass to Tyler Vitt. Jeremiah Haydel also found the end zone.
The Bobcat's inability to stop the run added to the hurt. Four of Louisiana's five touchdowns came on the ground. The Bobcats defense allowed an average of 6.7 yard per rush and produced no sacks.
"A very poor performance, " Texas State coach Everett Withers told reports, "I take 100 percent of the responsibility for the way our team played tonight."
The Bobcats next take on the Eagles of Georgia Southern University (4-1, 2-0 SBC) on Thursday, October 11that home.