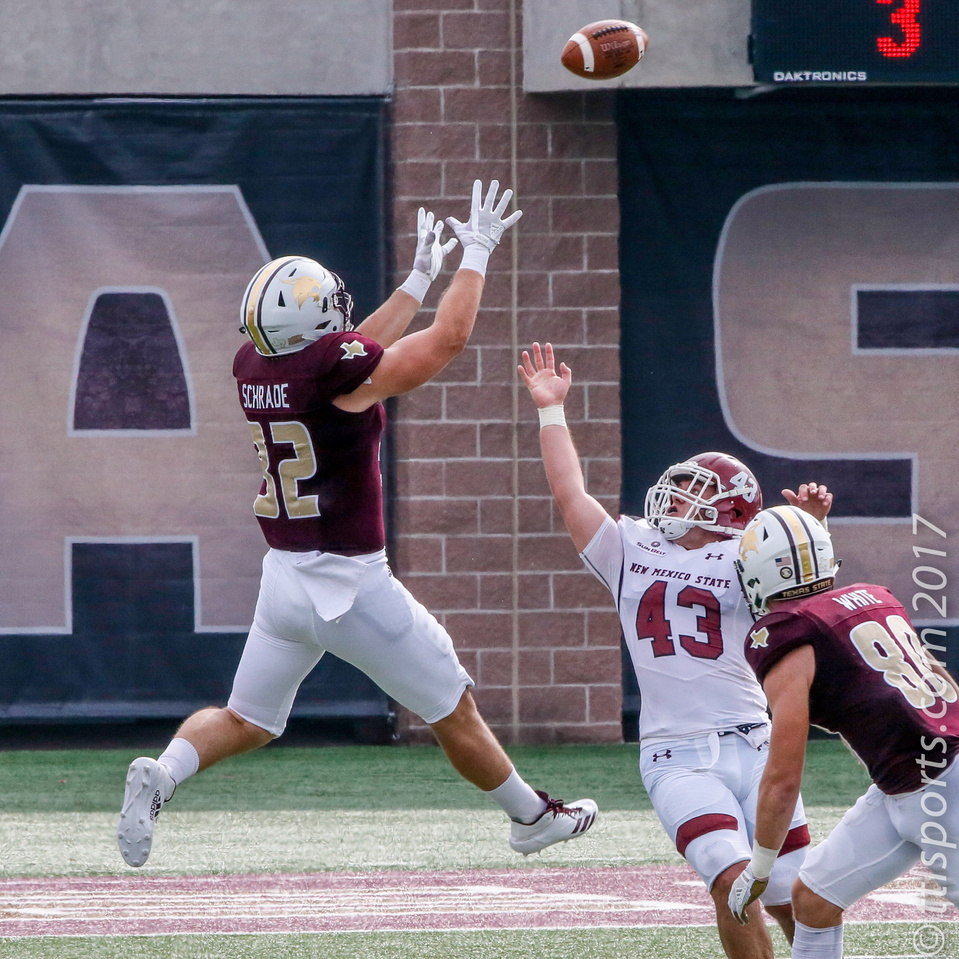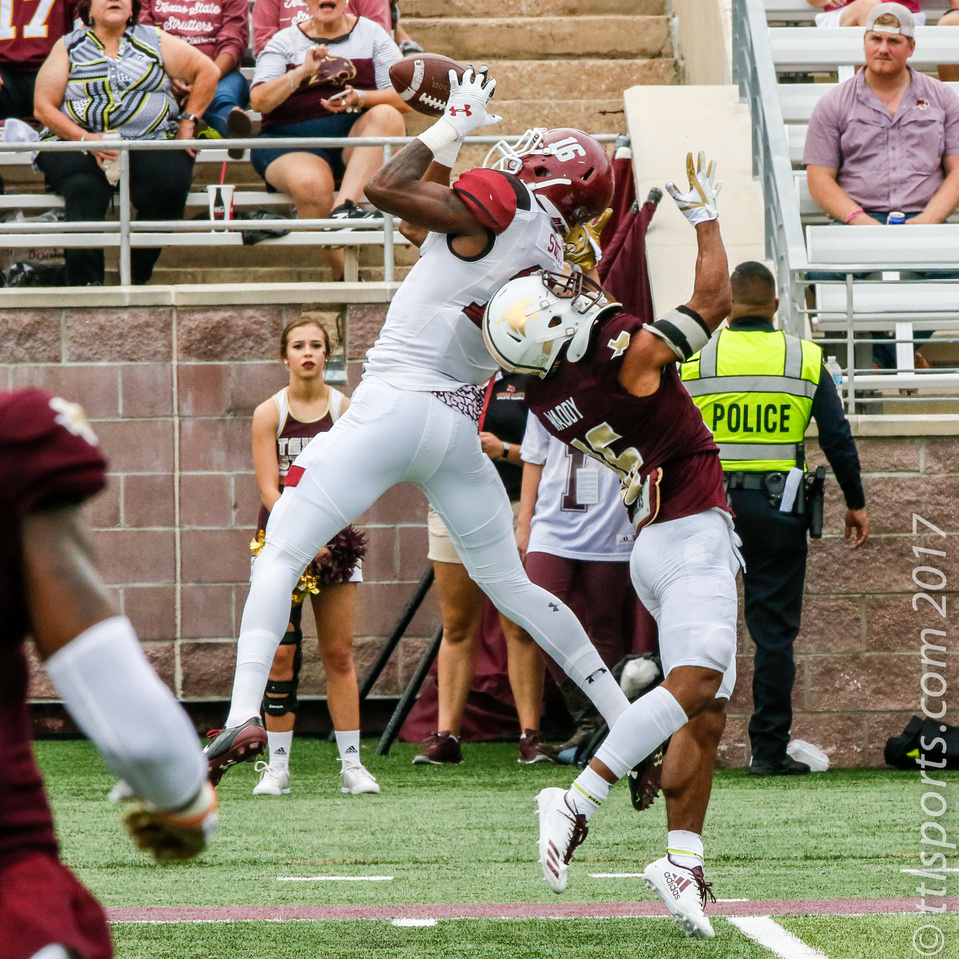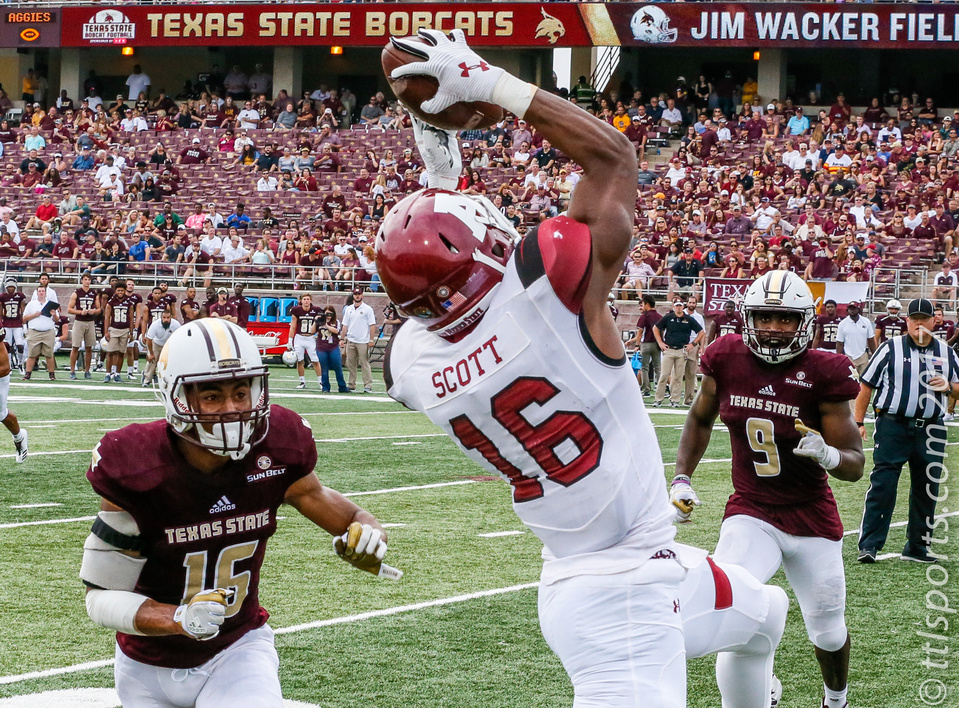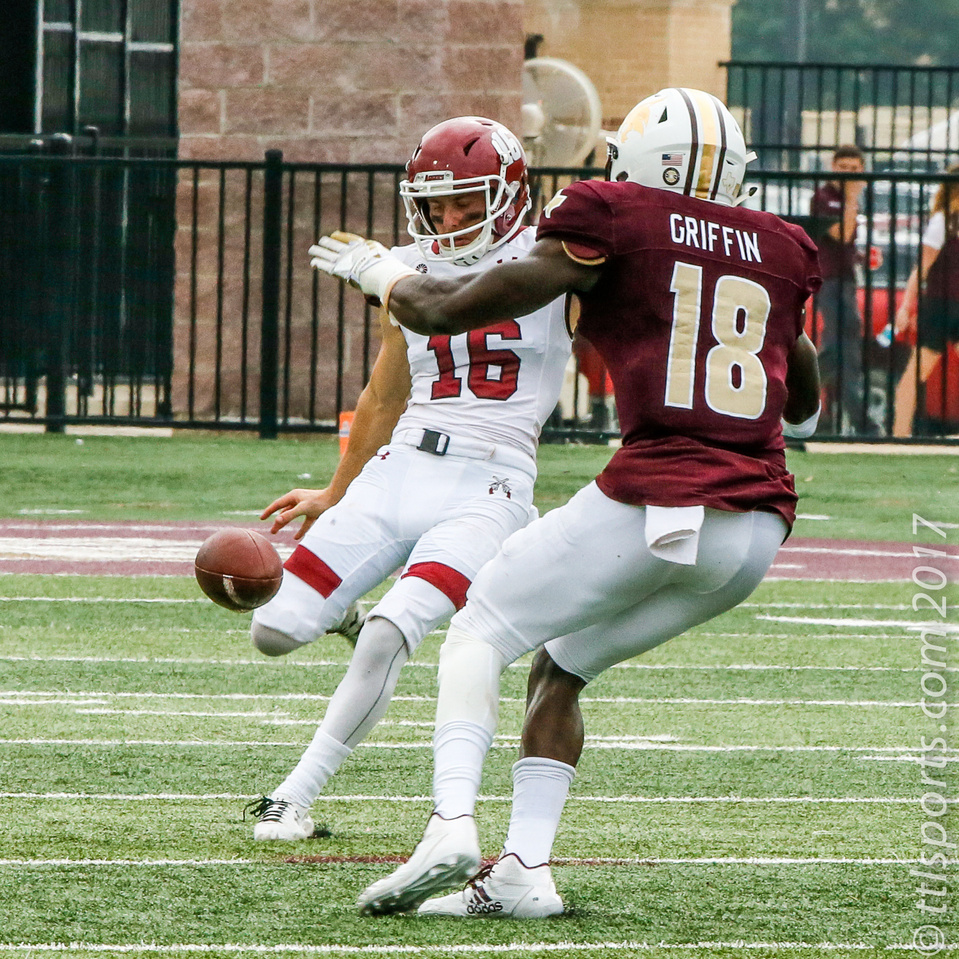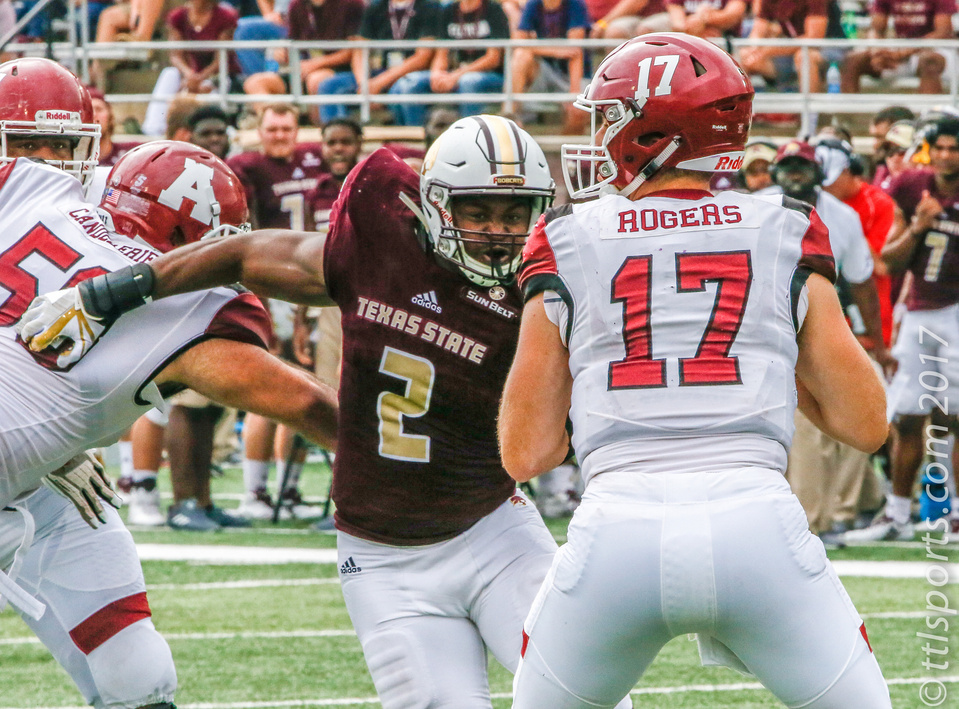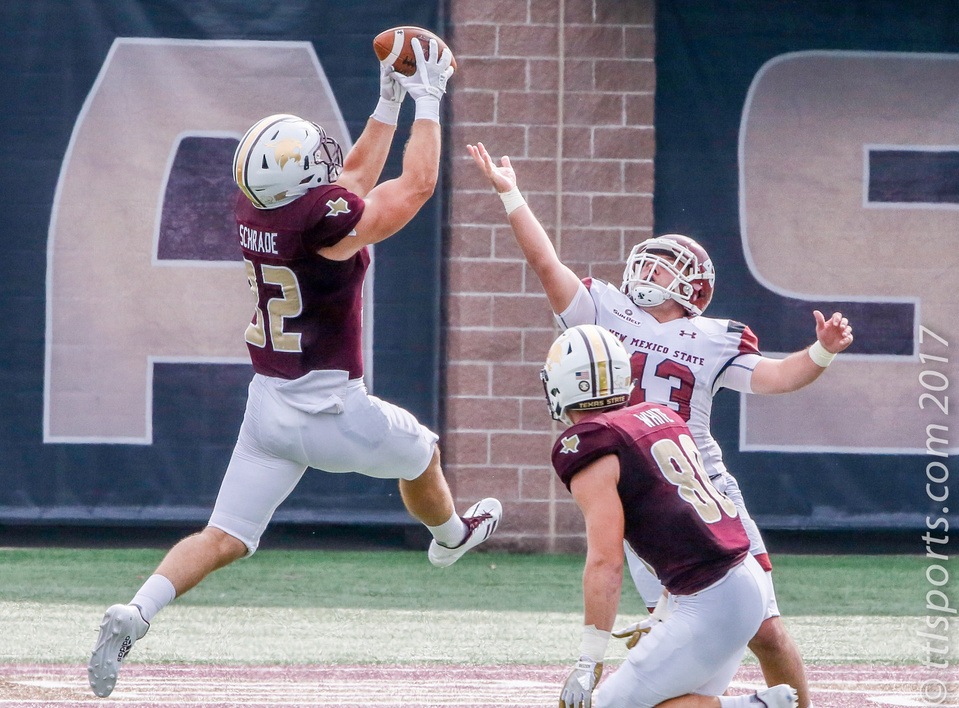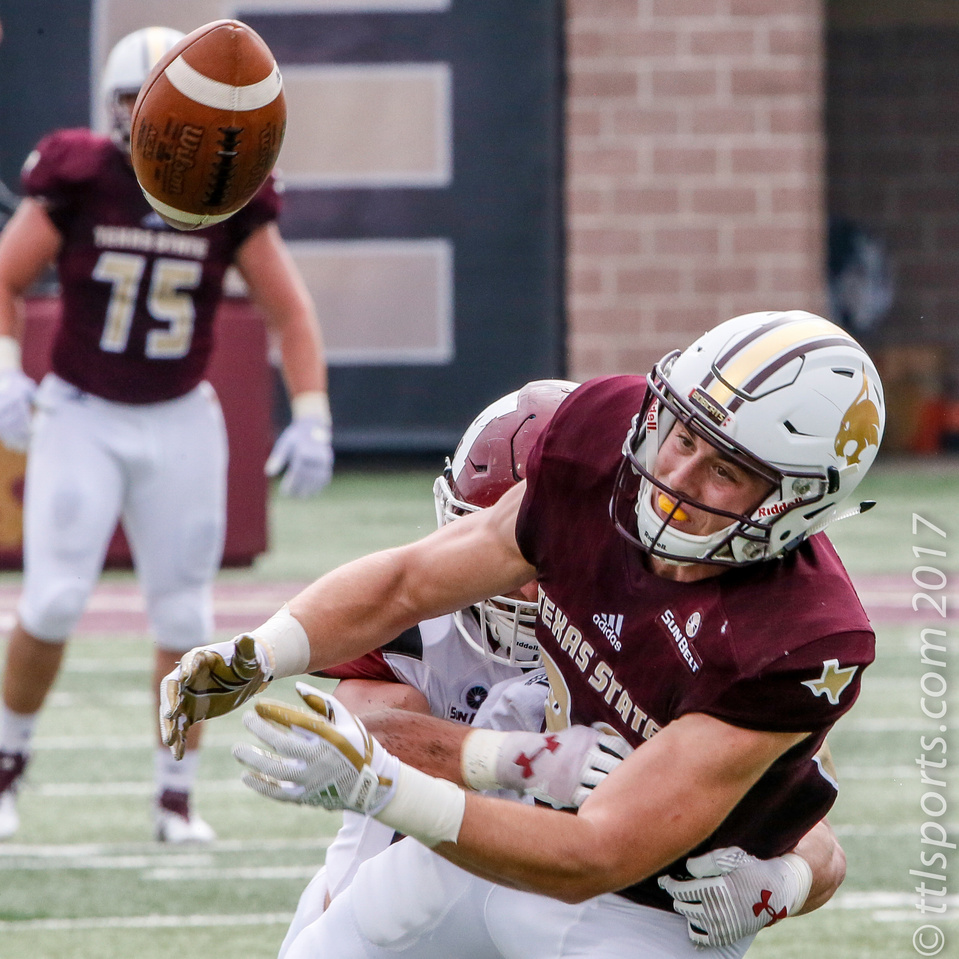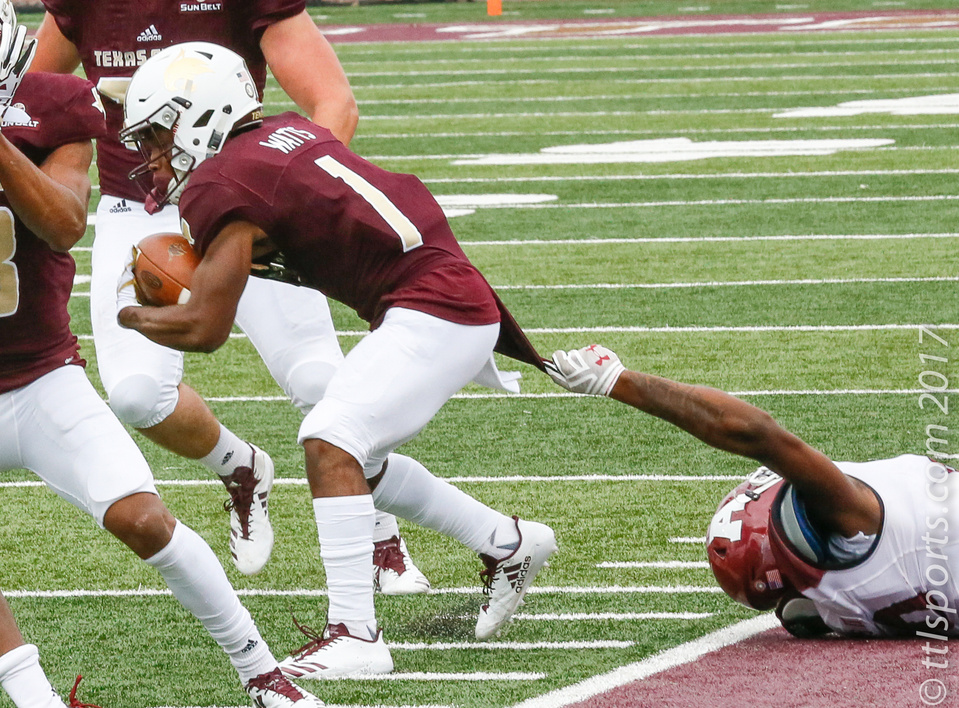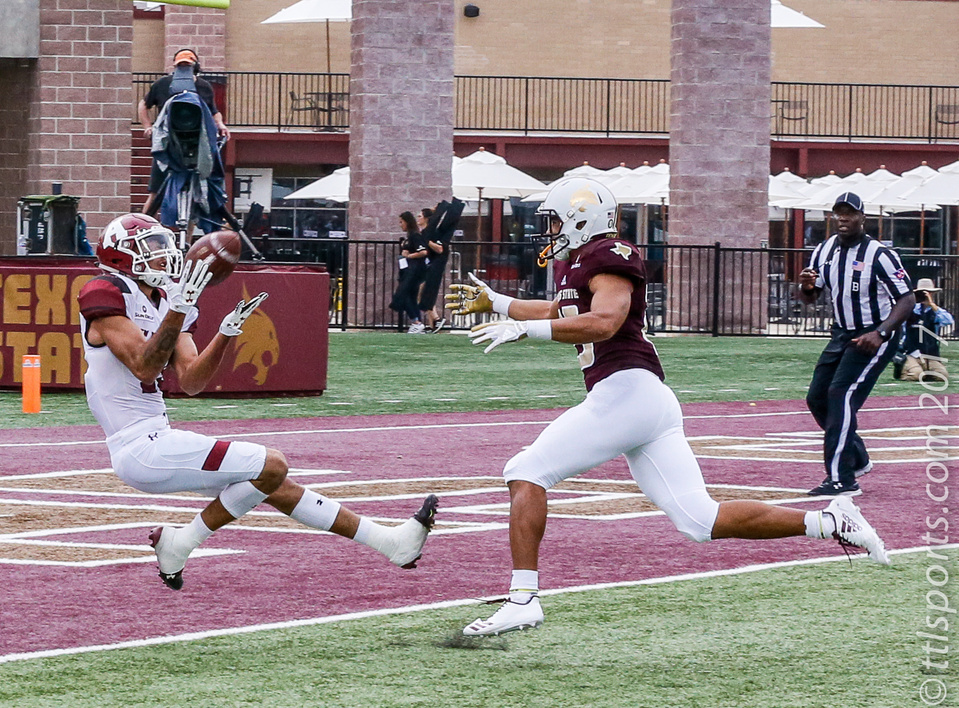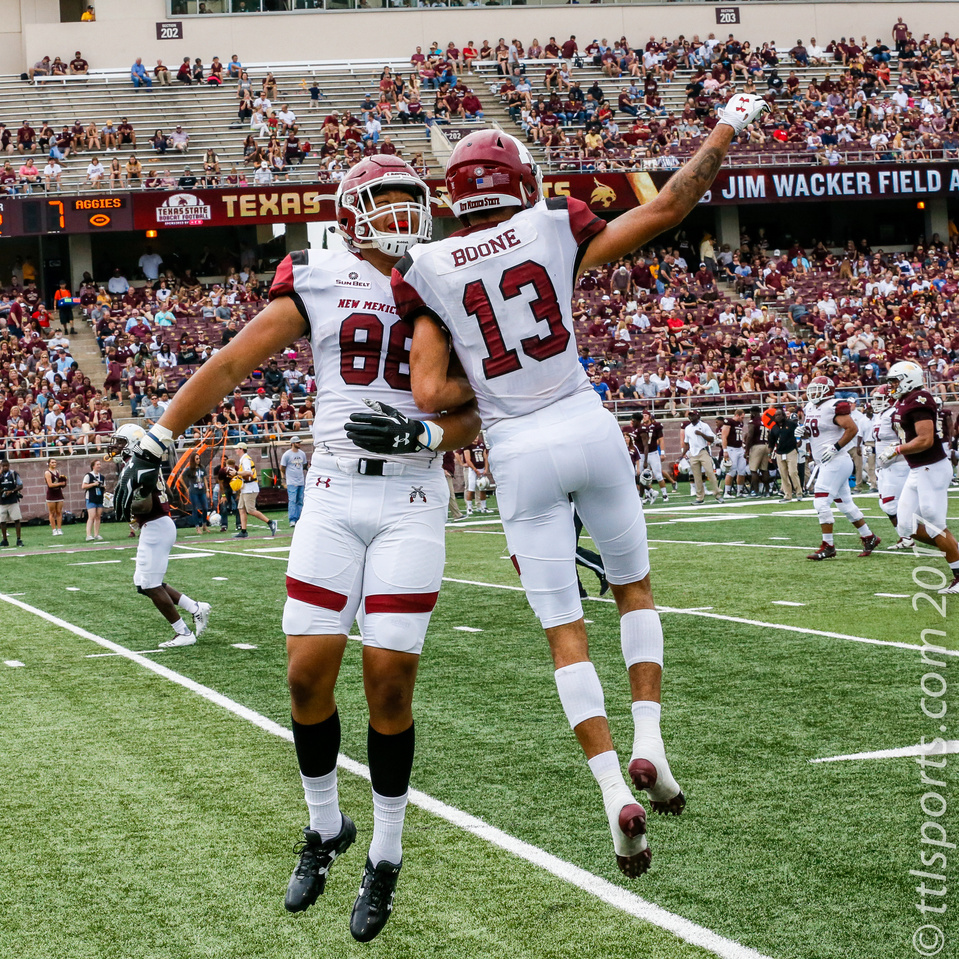 It might have been lingering Halloween spirits, or supernatural doppelgängers, but some paranormal presence infiltrated the bodies of the Texas State football team. On Saturday we saw a team that we had never seen before, for at least 30 minutes, as the Texas State Bobcats took on the evenly matched New Mexico State Aggies.
Texas State took the opening kickoff and smartly marched down the field in a 9 play, 75-yard series in a crisp two and one-half minutes. Capping the drive was a trick play as wide receiver Hutch White threw 10 yards to Gabe Schrade for the touchdown. New Mexico State responded in kind in an 8 play, 75-yard touchdown drive.

The Bobcats immediately countered with a 75-yard capped off with an 11-yard touchdown pass from Damian Williams to Elijah King. Two possessions, two touchdowns, Texas State leading 14-7. Starting to get an eerie premonition?
The back and forth continued for two additional drives. The Aggies found the end zone on a 44-yard pass from Tyler Rogers to Johnathan Boone, and the Bobcats on a 76 touchdown
run by Tyler Watts. Ultimately the Bobcats took a 21-17 lead in to halftime. Starting to get goose bumps?
But an exorcism occurred in the locker room and what ever spirits possessed Texas State were driven away. The Aggies outscored the Bobcats 24 to 14 in the second half and ultimately the game, 45-35.
"I thought we played hard and tough in the first half," said Texas State coach Everett Withers. "We made some mistakes on defense in the second half that are uncharacteristic of some of our older guys."
New Mexico State put up 622 total yards, 503 in the air and 119 on the ground. Texas State recorded a respectable 563 total yards, 400 passing and 163 rushing. The win puts New Mexico State at 4-5 for the season and 2-3 in the Sun Belt Conference. Texas State falls to 2-7 for the year and 1-4 in conference.
Andy Nietupski (anietupski@ttlsports.com)