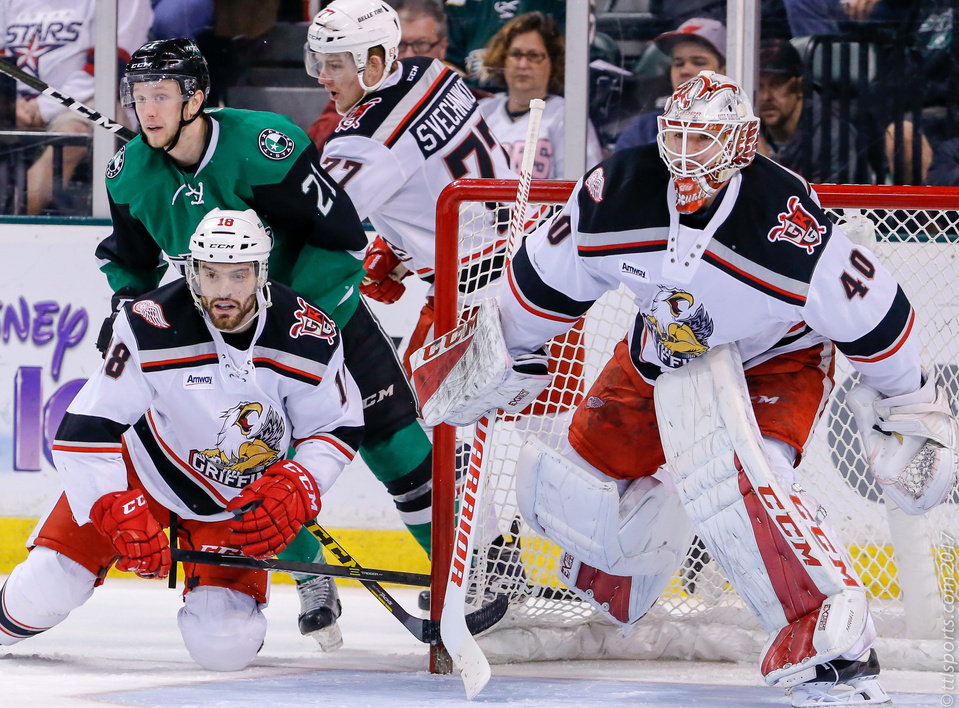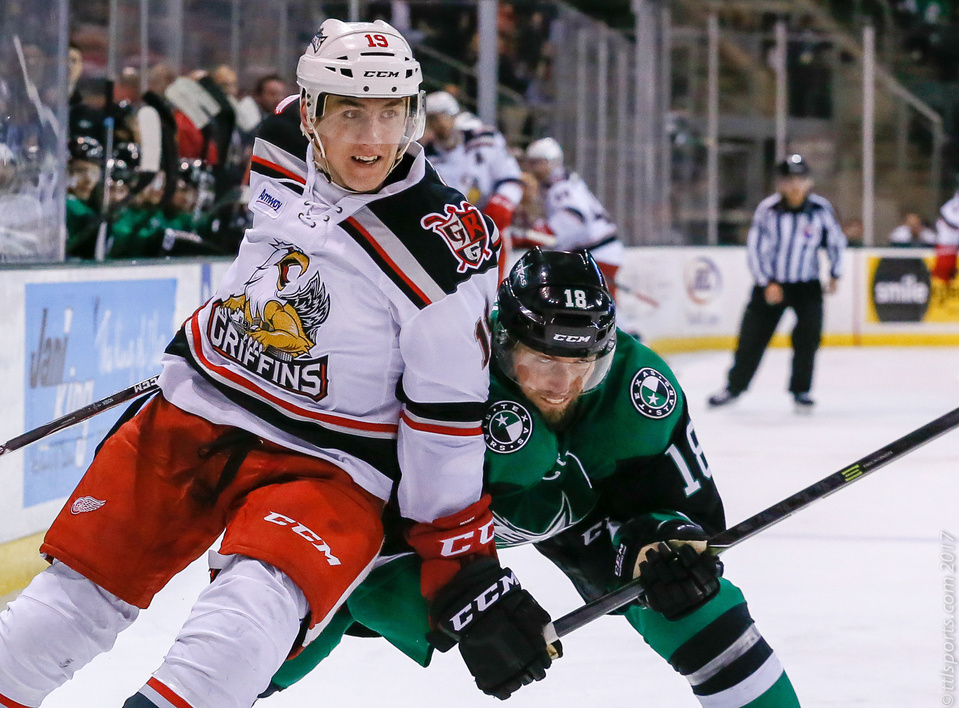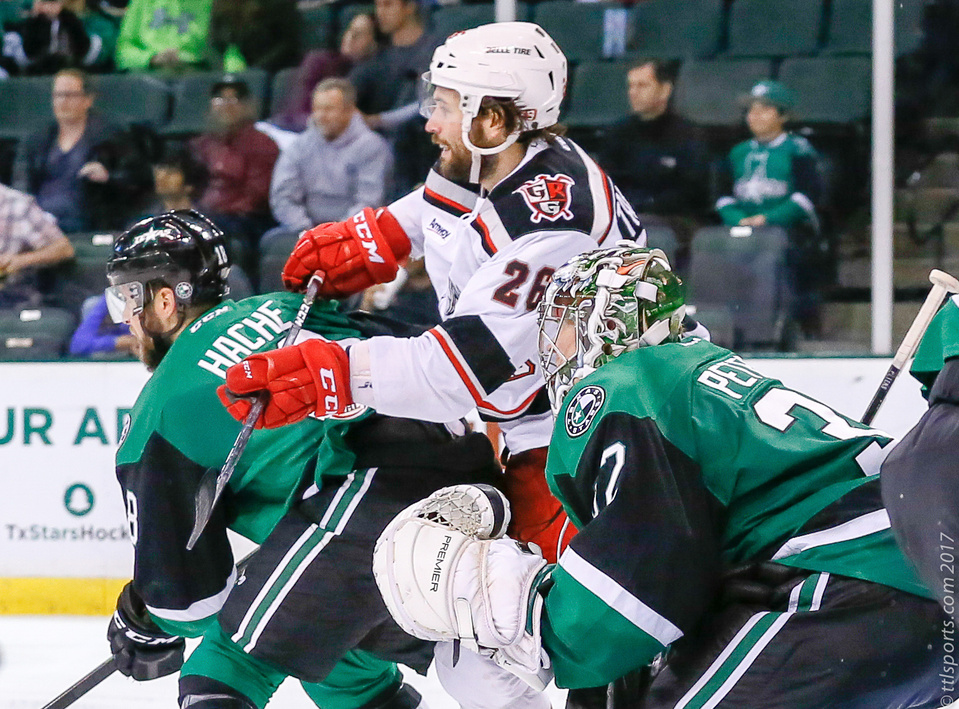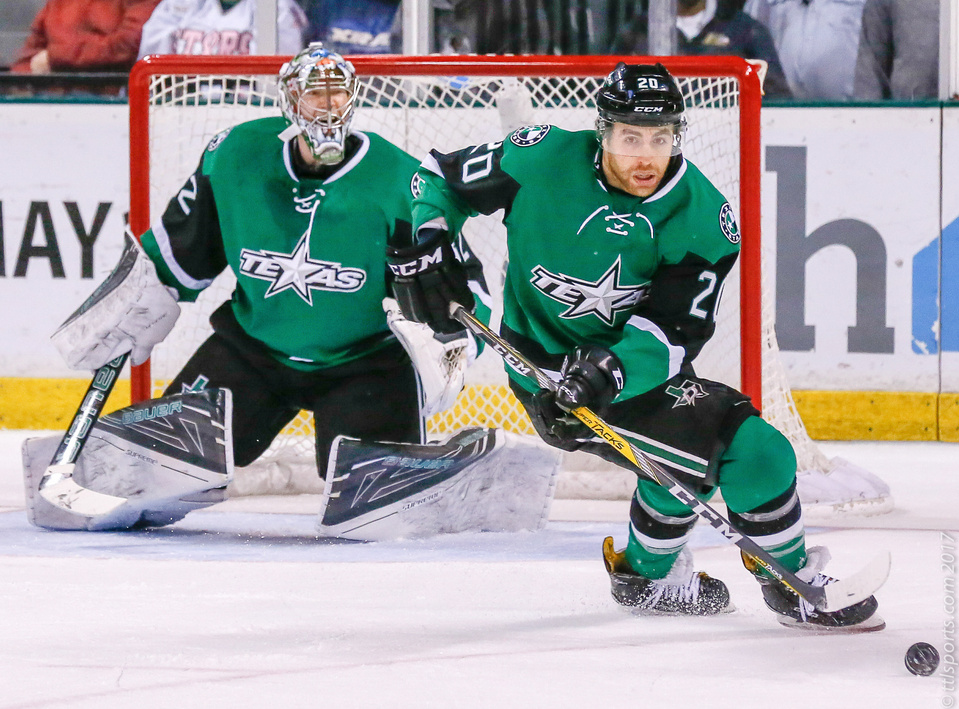 The Grand Rapid Griffins manhandled the Texas Stars when they played four days ago and the Stars had but one thing on their mind: payback.
Travis Morin of Texas started the scoring mid-way through the first period. However, the second period, and most of the third, looked like a repeat of the last meeting. It was all Grand Rapids.
Grand Rapids tied the game and took the lead early in the second period on goals by Criscuolo and Ford. Texas briefly fought back, tying the game on a score by Gemel Smith. The tie game lasted less than minute, withGrand Rapids taking the lead on a goal by Street. Street score again near the end of the period allowing Grand Rapid to take a 4-to-2 lead into the locker room at the end of two periods.
The third period looked blah with neither teams mounting much of an offense. But Gemel Smith broke things open on a short handed goal at 14:58, and repeated the feat less than a minute later. Smith finished the night with his first career hat trick. Brian DeFazio scored the game-winning goal at 16:32 and the crowd went wild.
This game will likely go down as one of the most unlikely comebacks in the history of the Texas Stars.