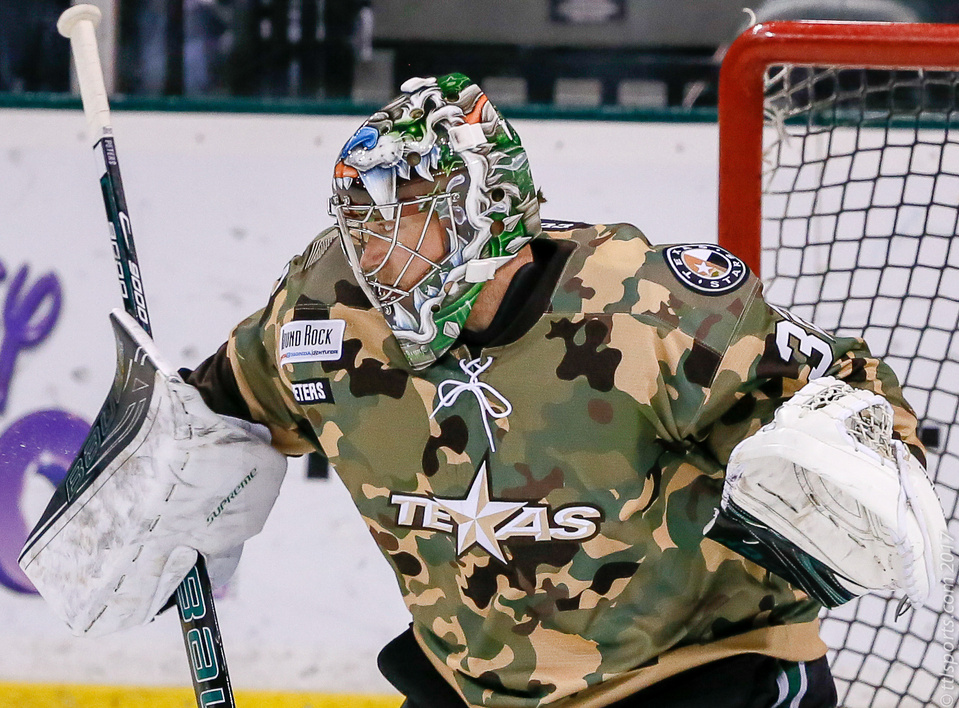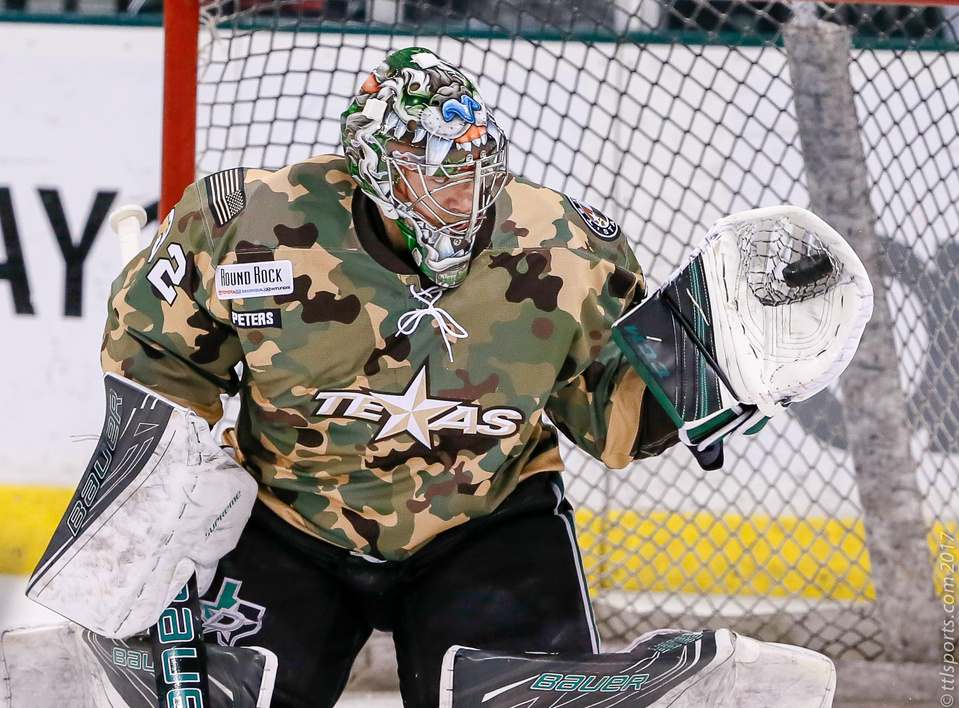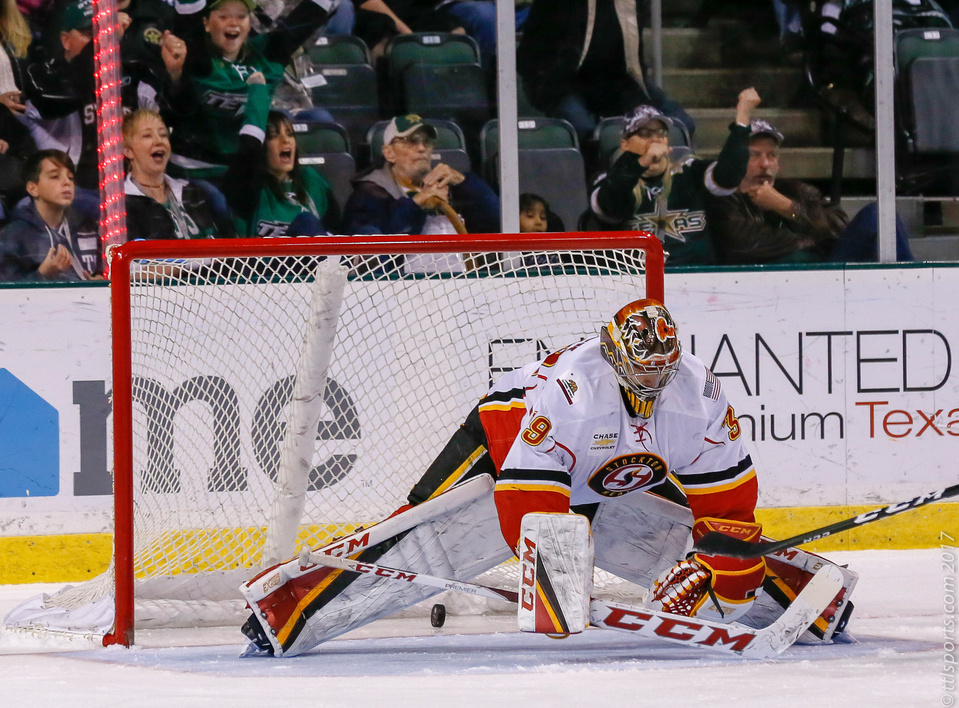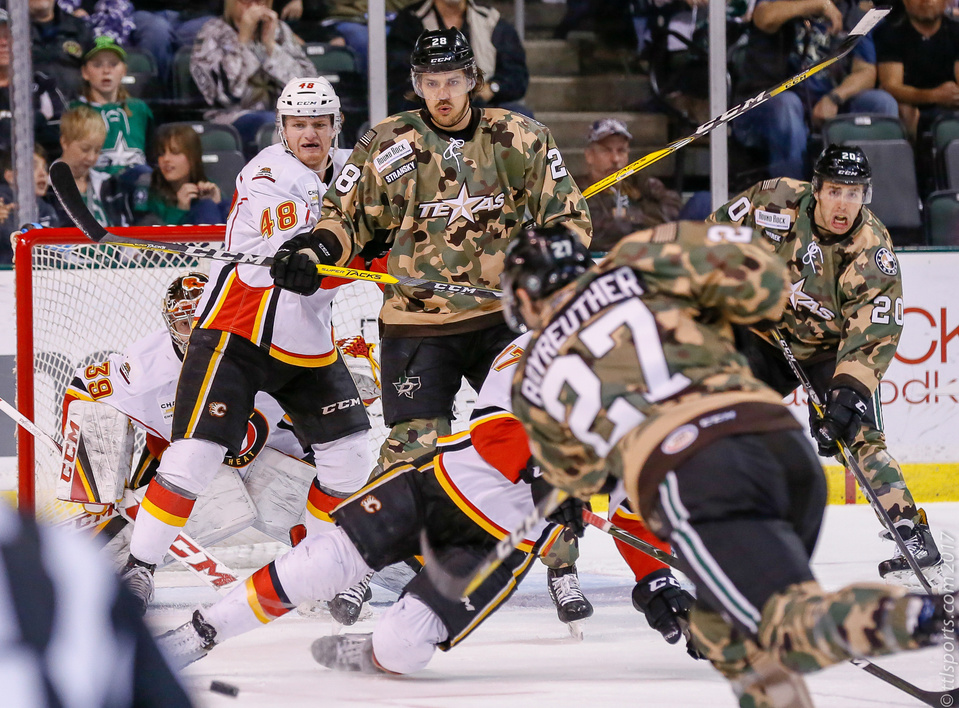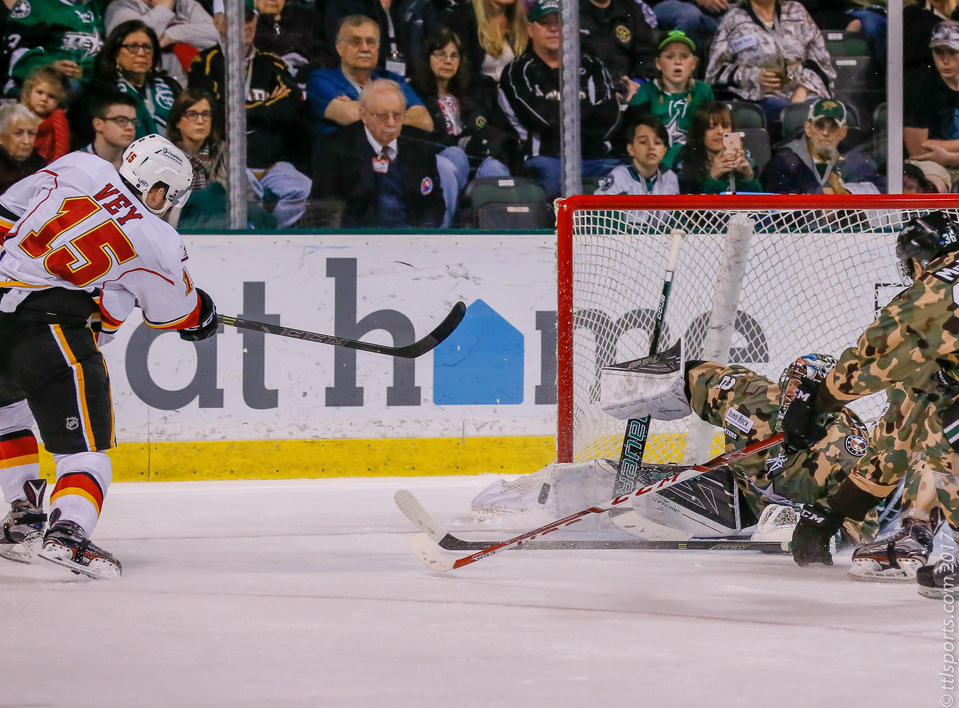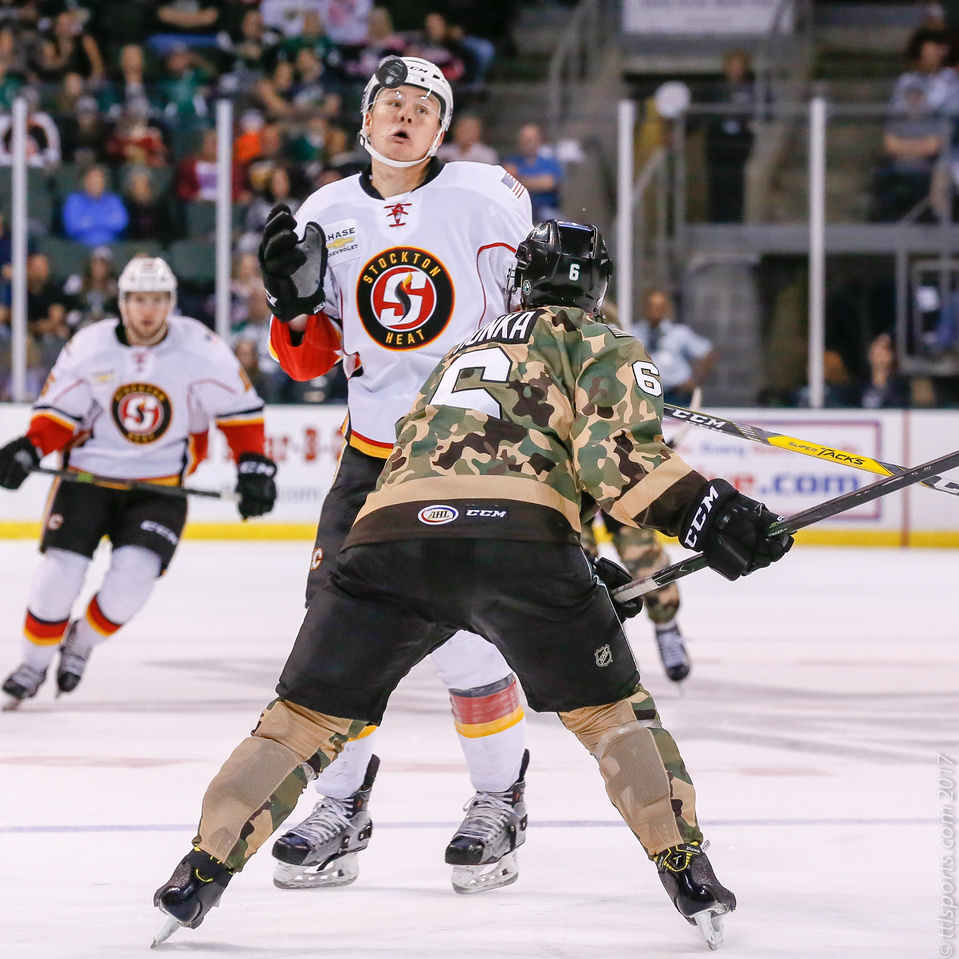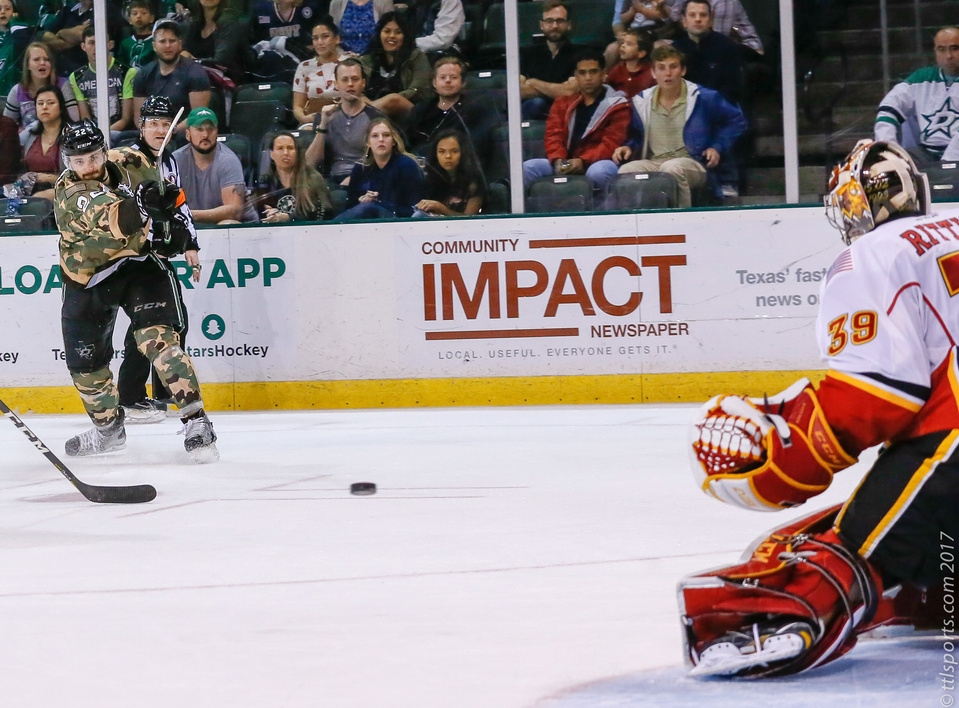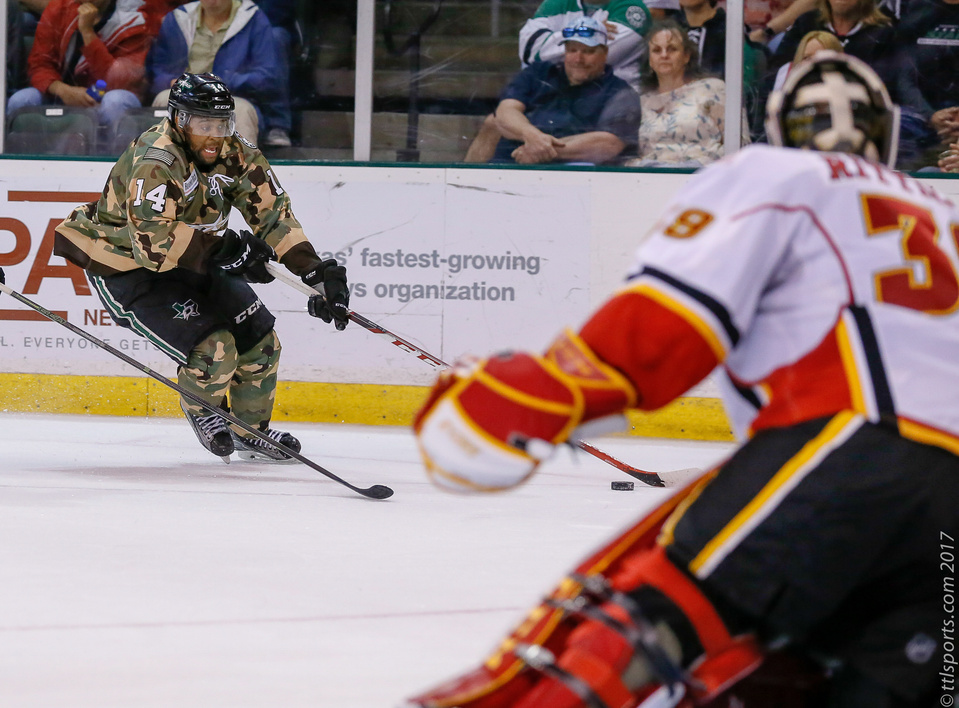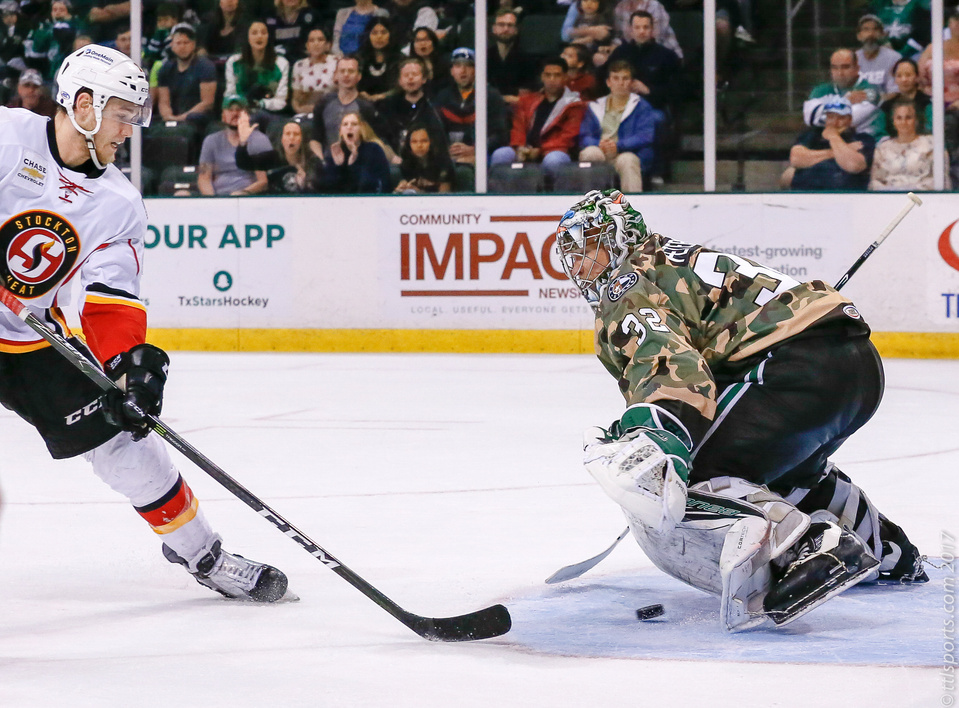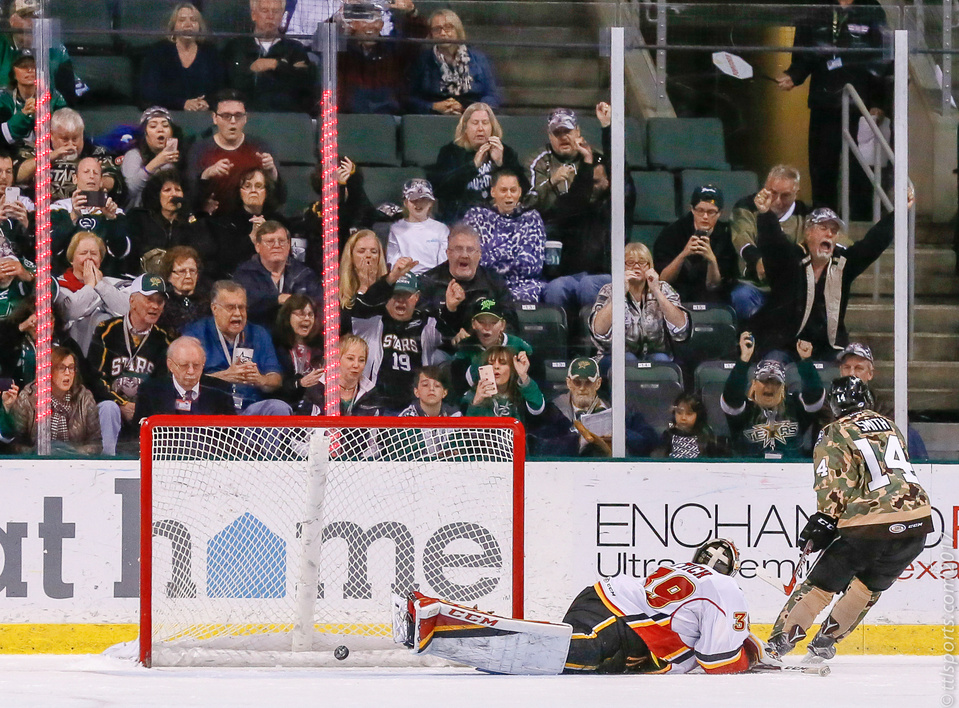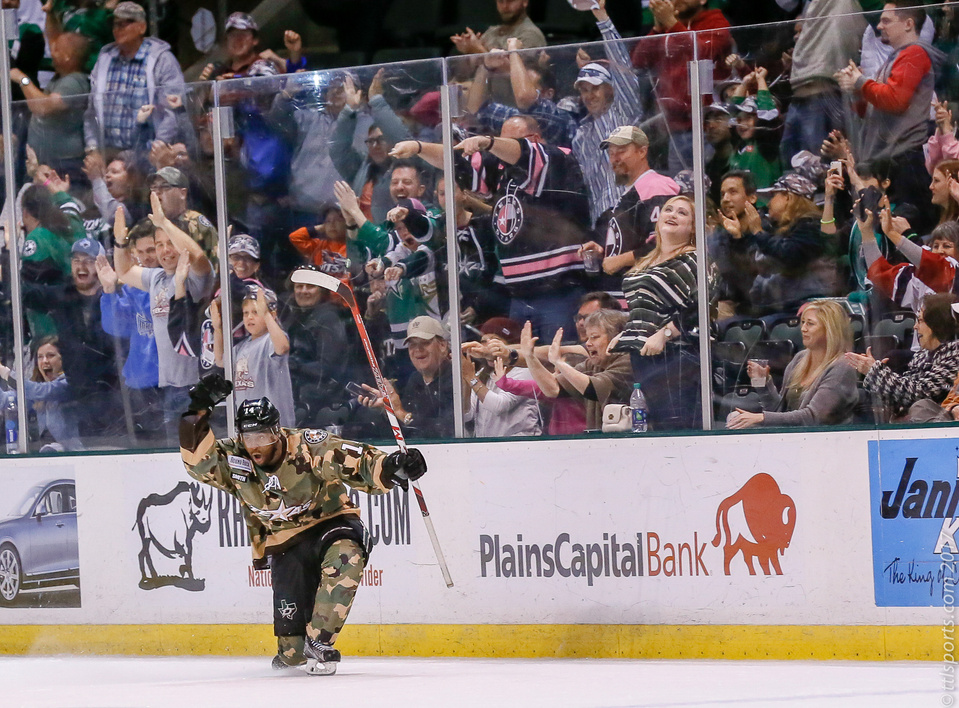 Something was different tonight. The previously night the Texas Stars blew a 4-1 lead and ultimately lost to the Stockton Heat 5-4. Tonight the Stars didn't play their normal soccer ball knock-around. The trainer didn't come out to the ice for the pre-game warm-up. And the coaches left the locker room early before the start of each period. For a team whose culture is immersed in routine and superstition, this felt weird.
Or maybe it was just what the Stars needed.
The first period was a well played draw by both teams. The Stars started the scoring at 9:05 with the only goal of the first period by Stransky.
As tight a contest was the first period, the second period made up for it in a back and forth scoring affair. Stockton tied the game at 2:25 of the second period on a goal by Kylington. Followed by a goal by Texas (Mangene), then by Stockton (Wotherspoons), then by Texas (McMurtry), then by Stockton (Angelidis) than by Texas (DeFazio). Texas took a 4-3 lead into the locker room at the end of the second period.
The stingy scoring of the first period returned in the third period. Texas held off Stockton until 14:46 of the period when Mangiapane scored to tie the game, bringing out feelings of déjà vu. Regulation play ended in a 4-4 draw.
The five-minute overtime period was scoreless, forcing a shoot-out. The shoot-out went to five rounds until Gemel Smith broke the tied and bring home the win!