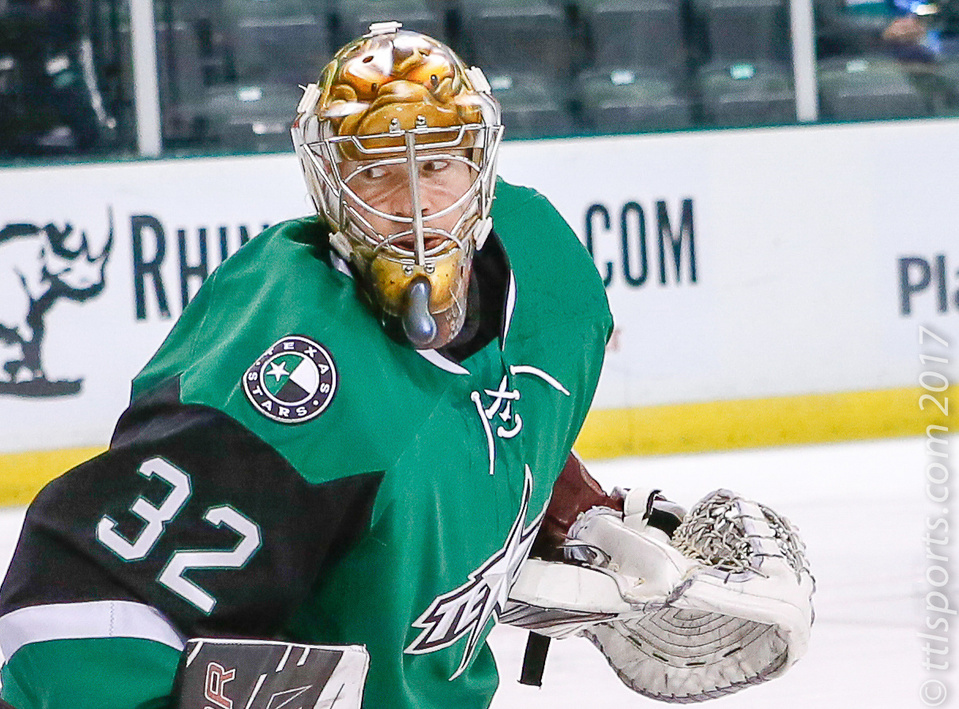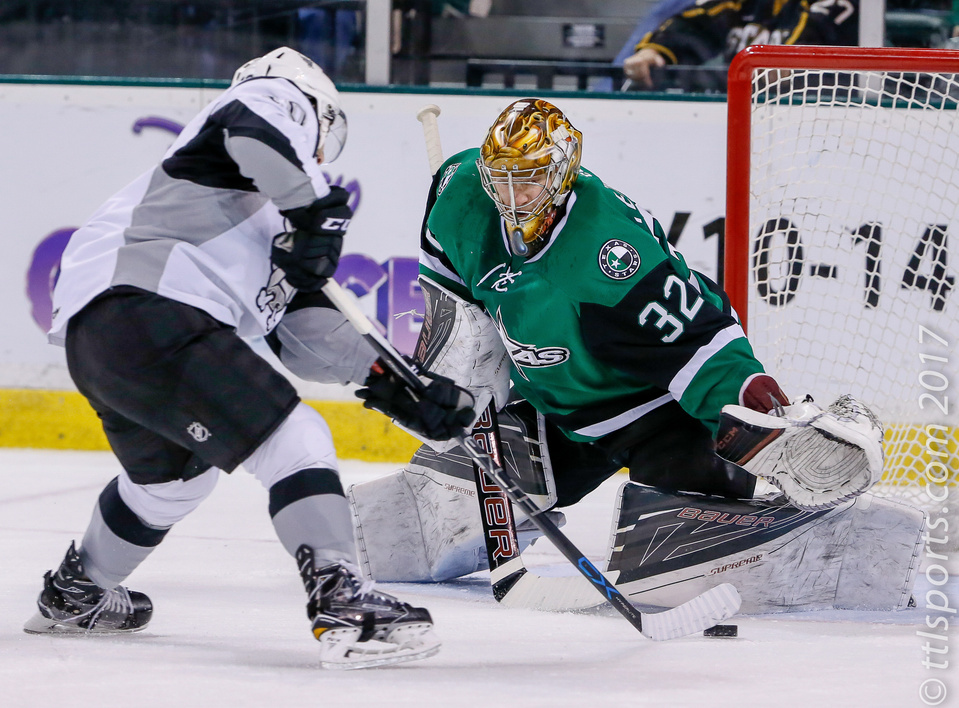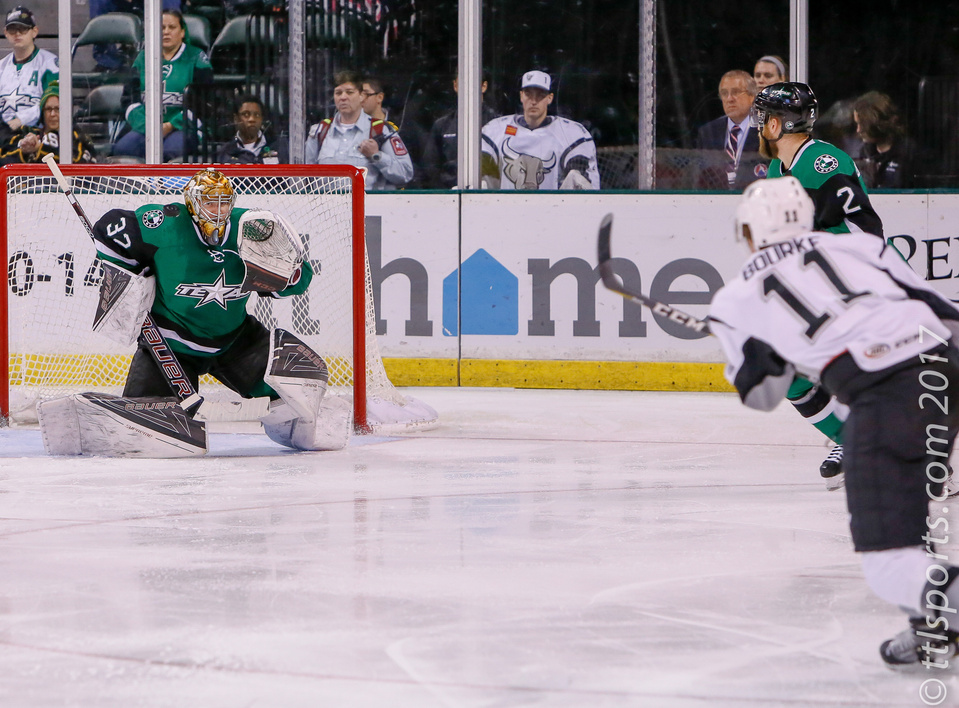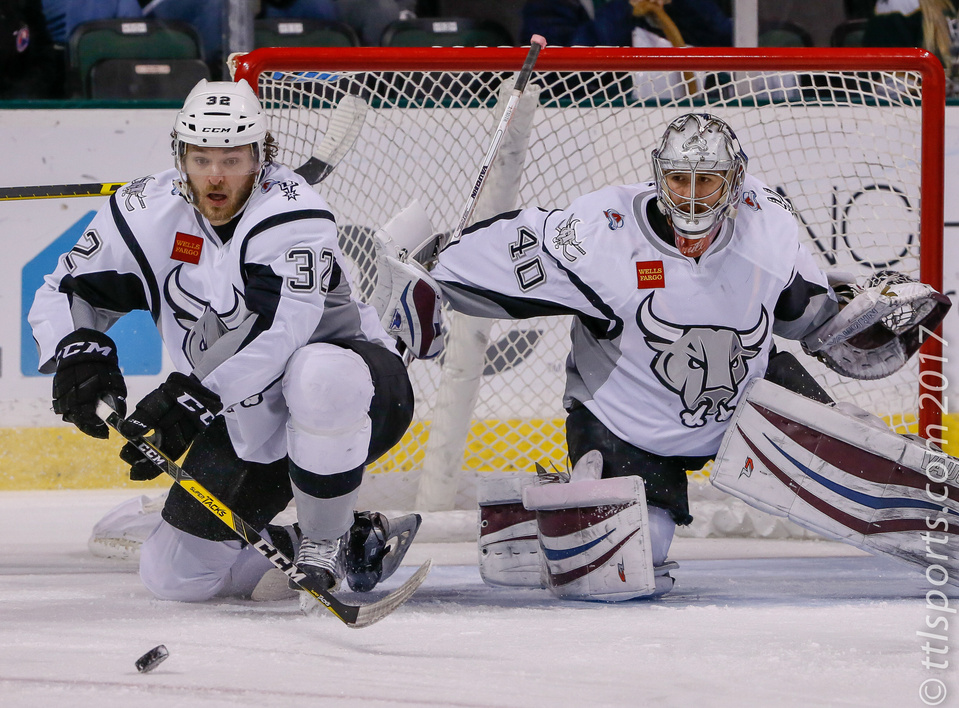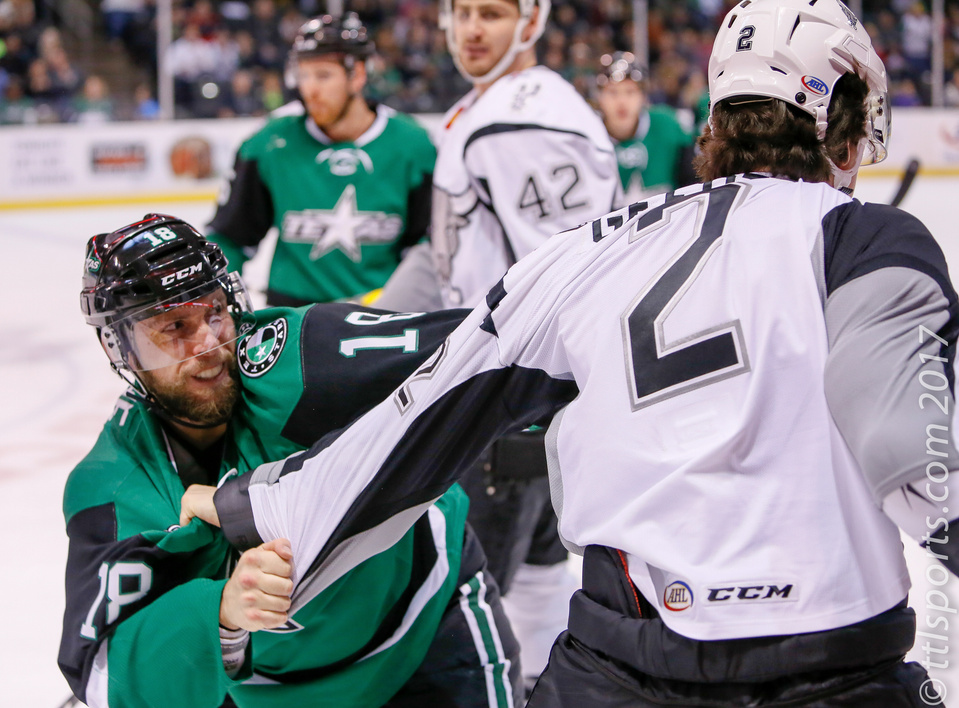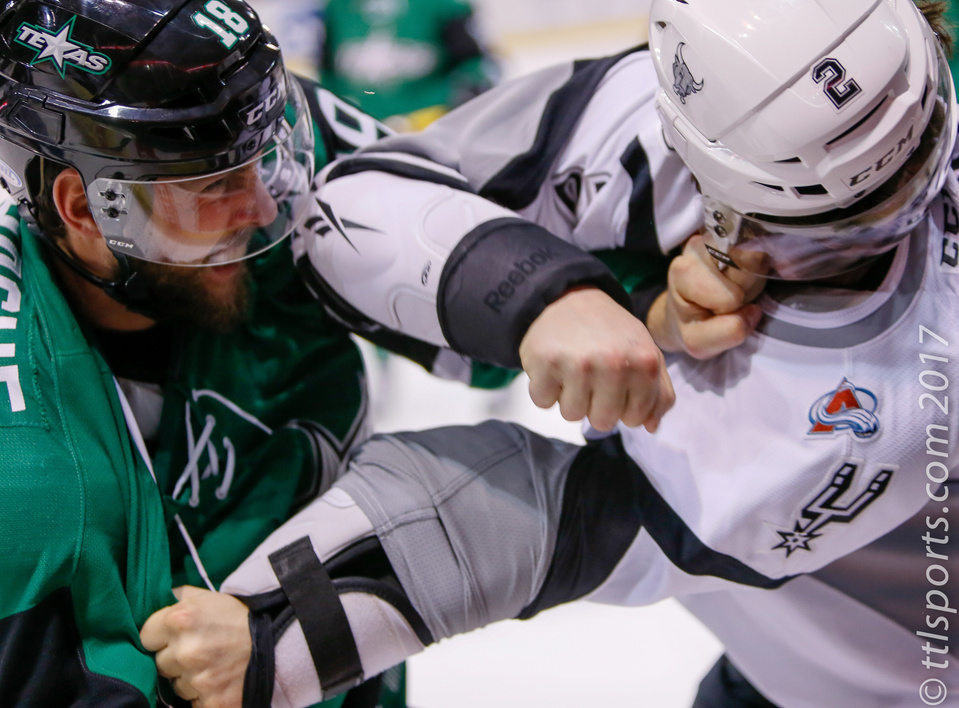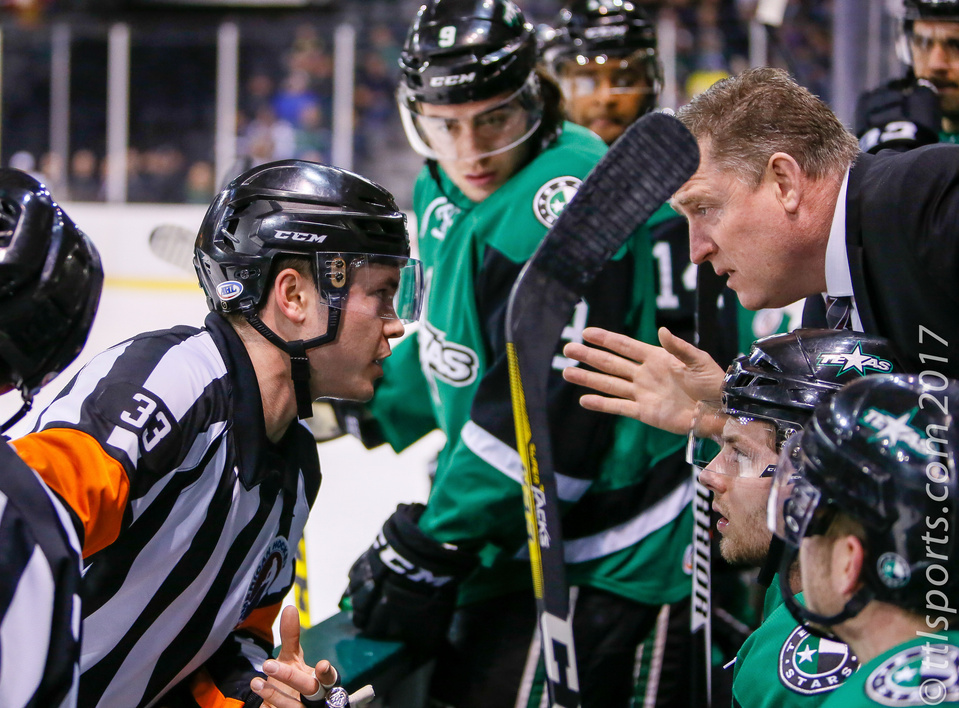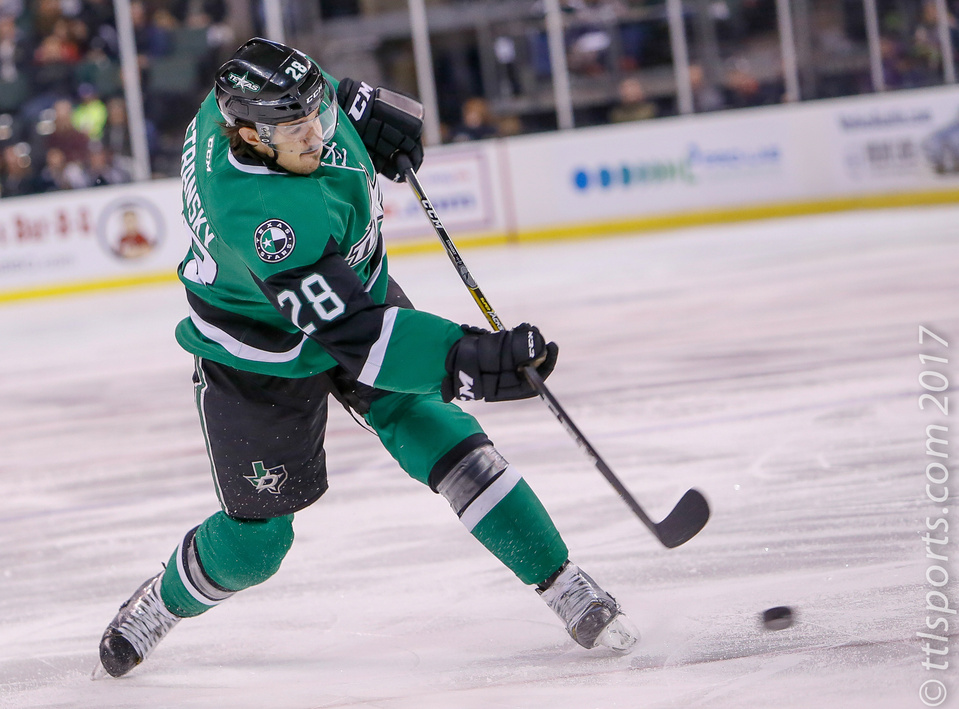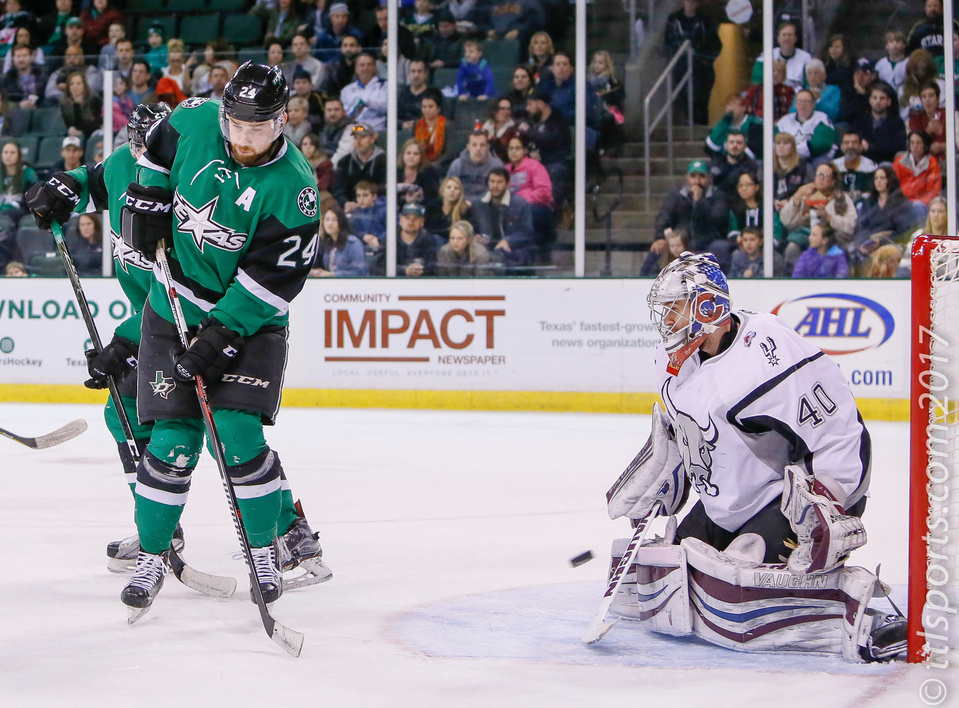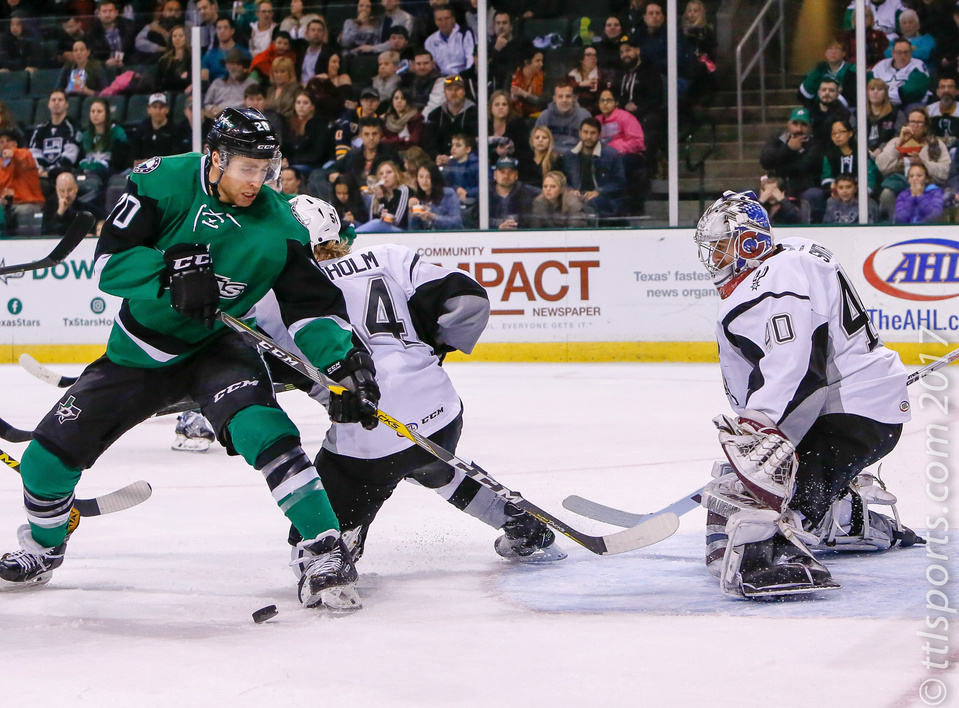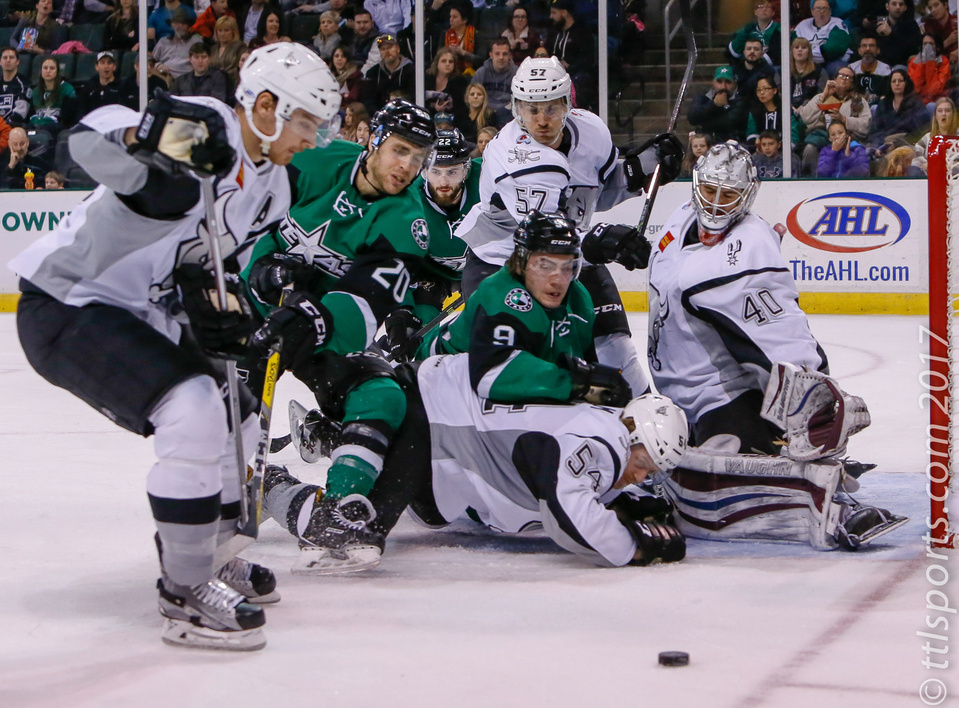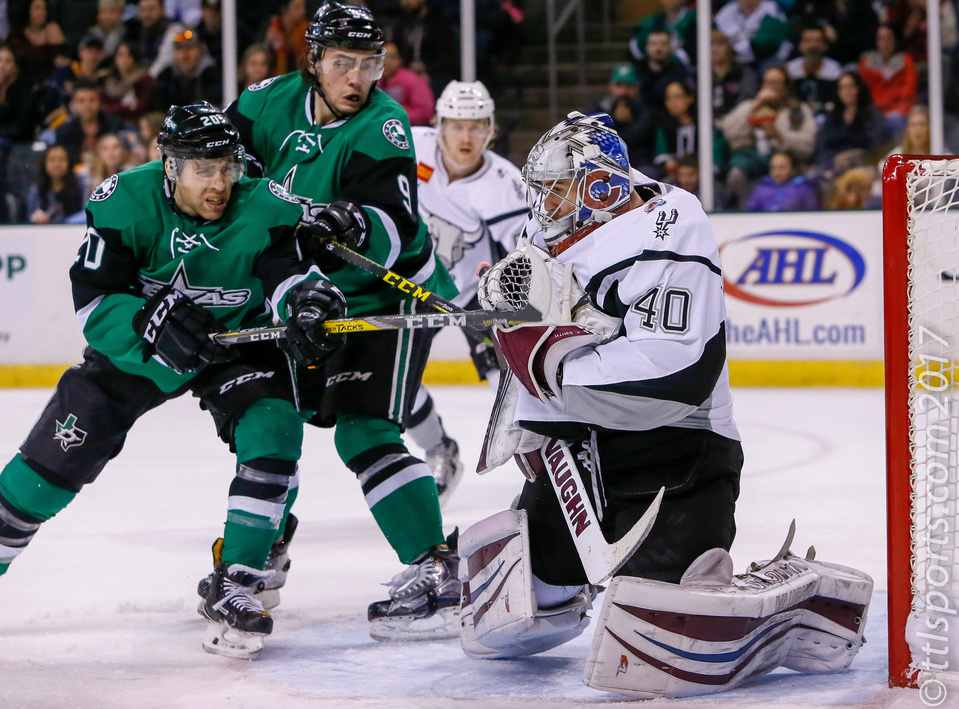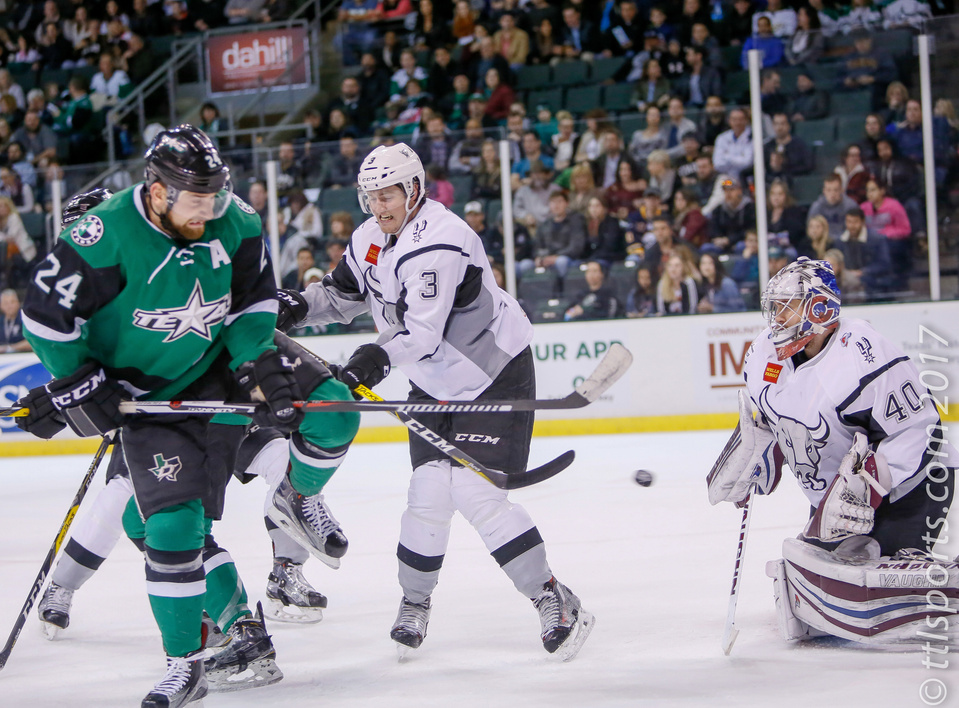 Justin Peters turned aside 22 of 23 shots on goal and led the win in his game with the Texas Stars. Final score was Stars 2, San Antonio Rampage 1.
Ethan Werek started the scoring for Stars at 17:46 in the first period. It was Werek's fourth goal of the season, and was assisted by Mike McMurtry (6) and Nick Ebert (7).
San Antonio tied the game 16:17 of the second frame on a goal by Felix Girard (5), assisted by Gabriel Bourque (13) and Anton Lindholm (6).
Nick Ebert of Texas netted the winning goal and his sixth on the season at 17:06 in the third period. Gemel Smith (9) and Ethan Werek (7) assisted Ebert.
Losing goaltender was Jeremy Smith, allowing two goals against 26 saves.