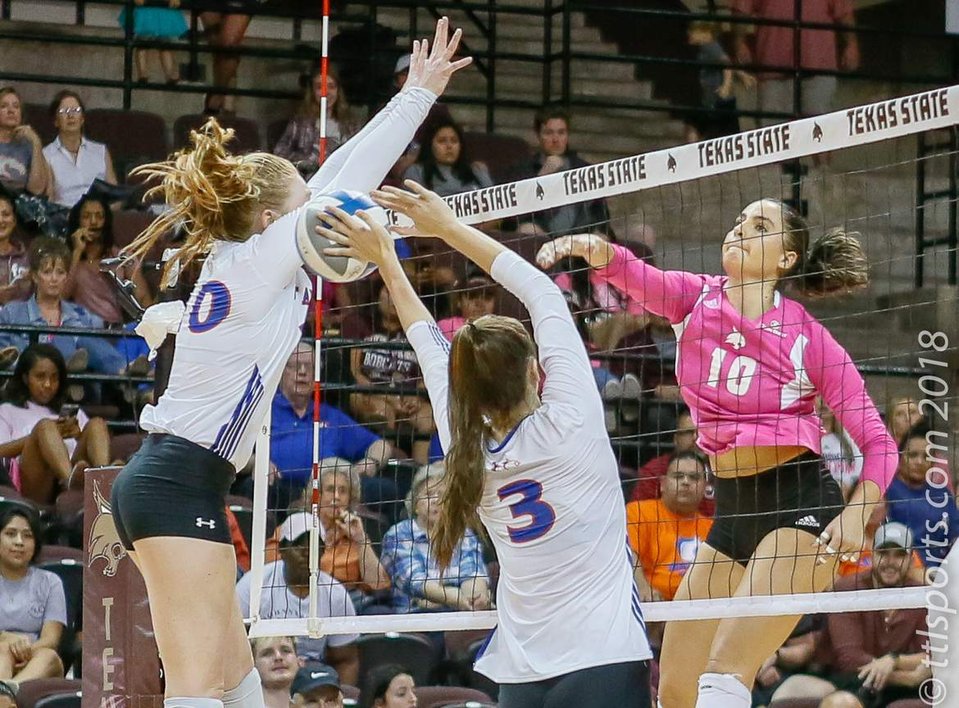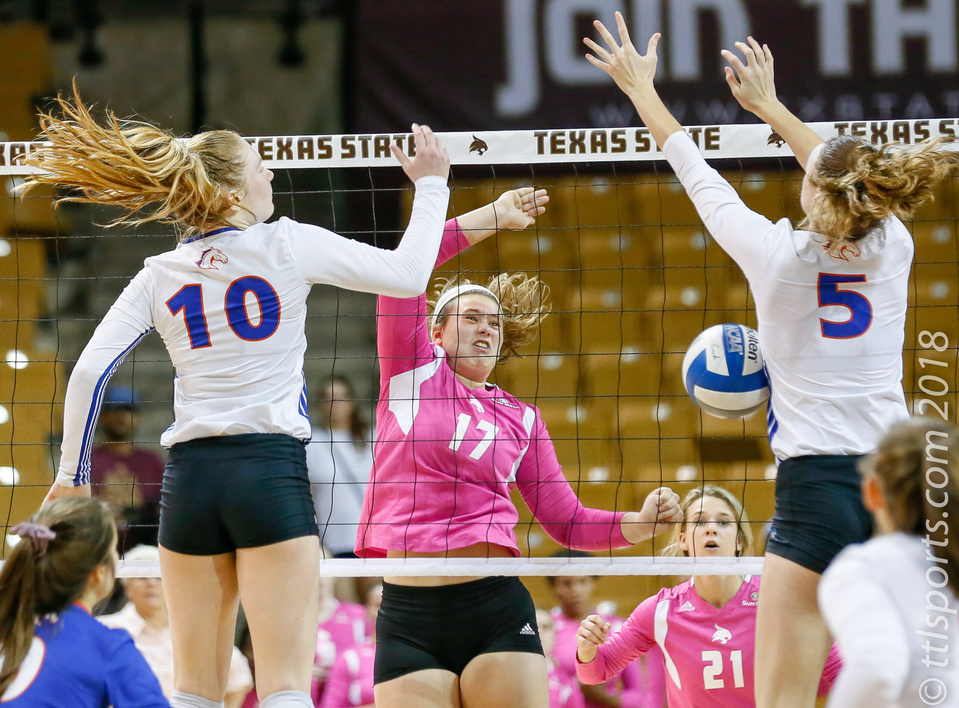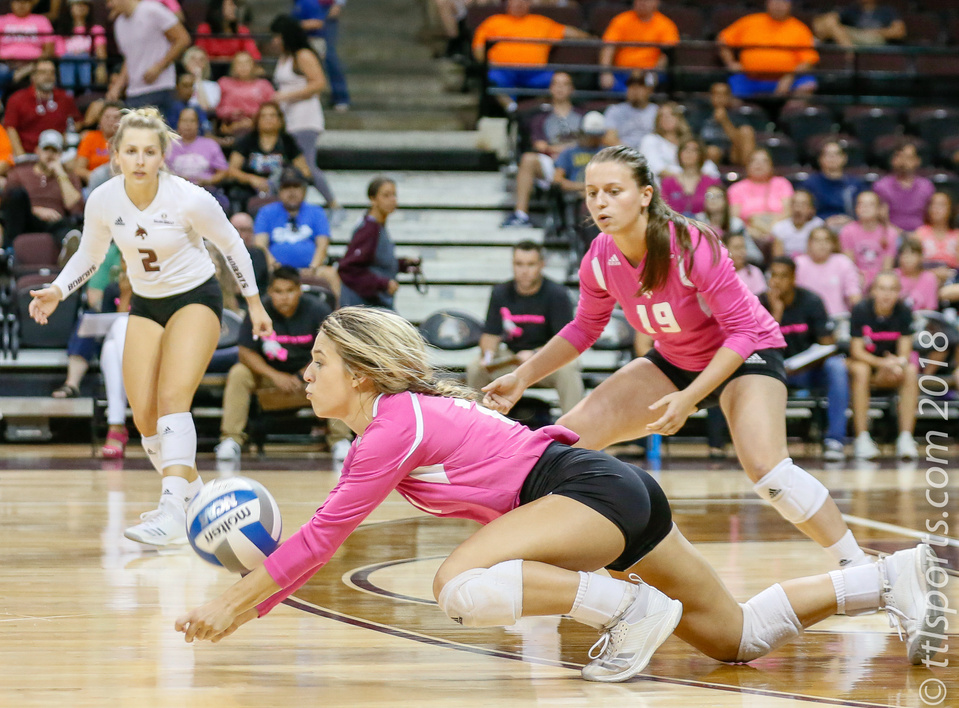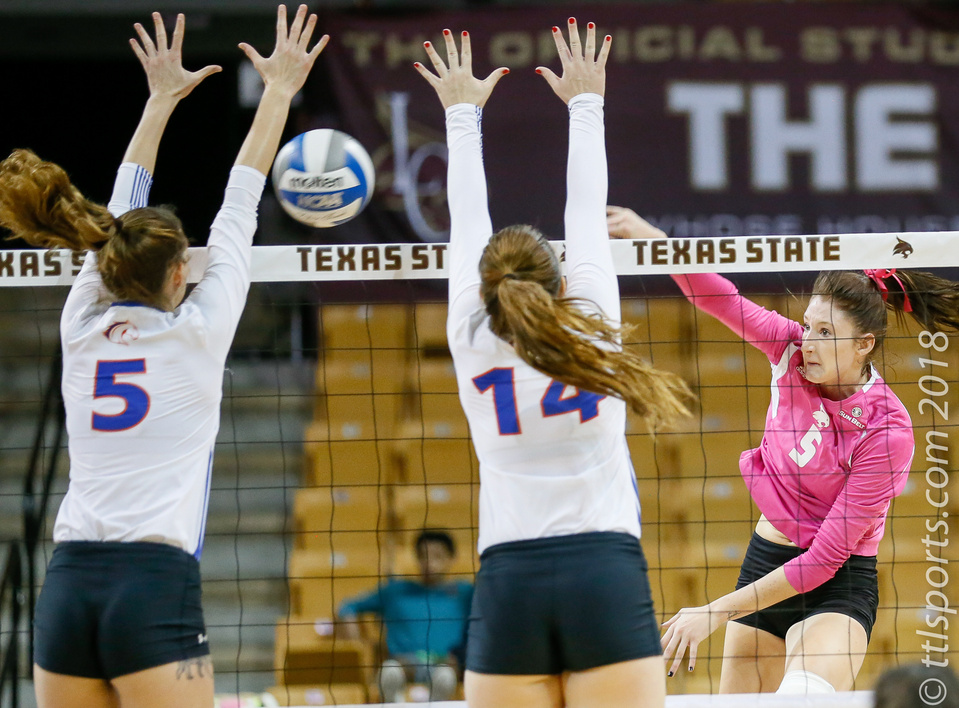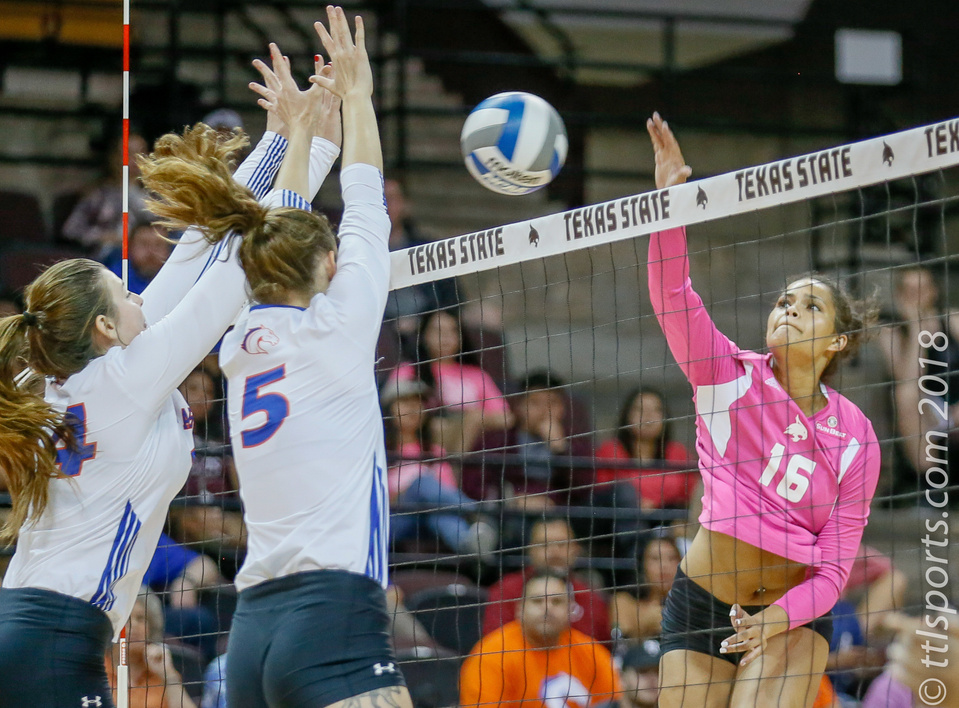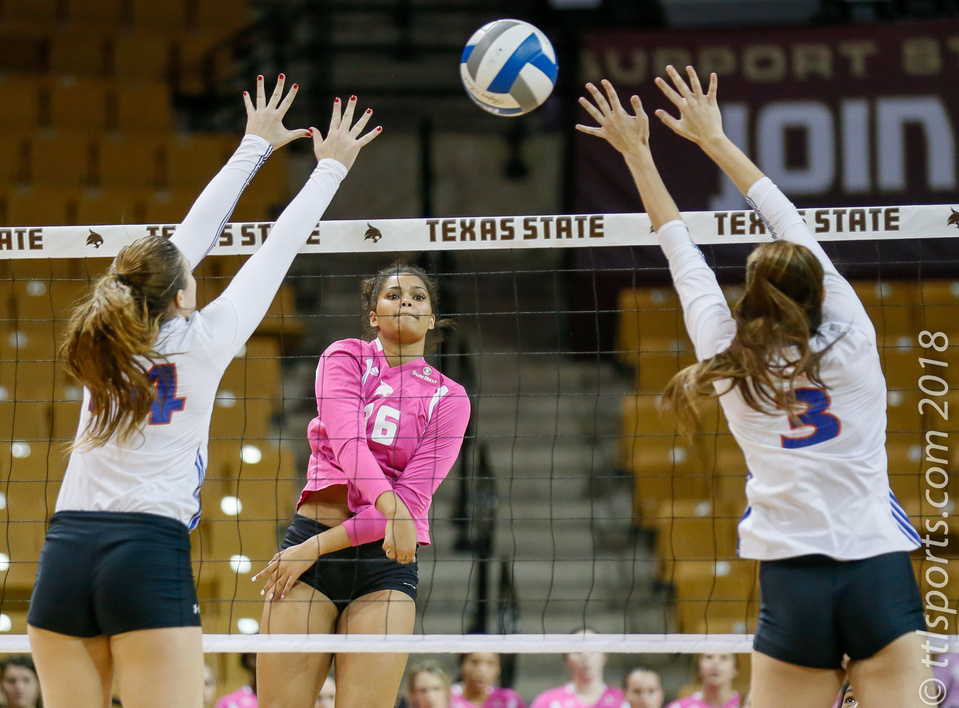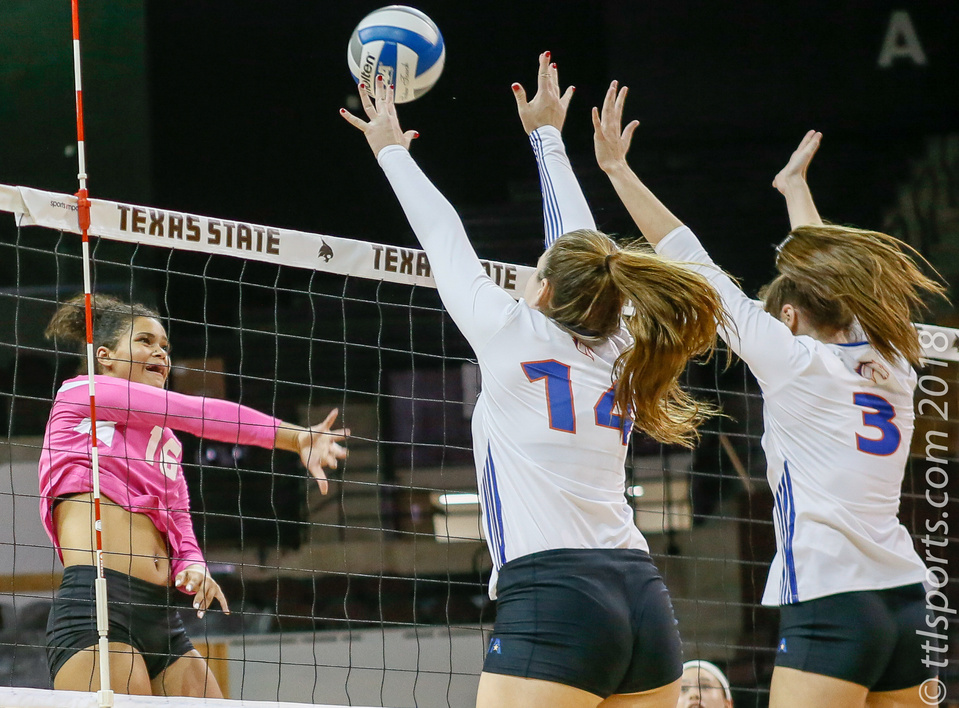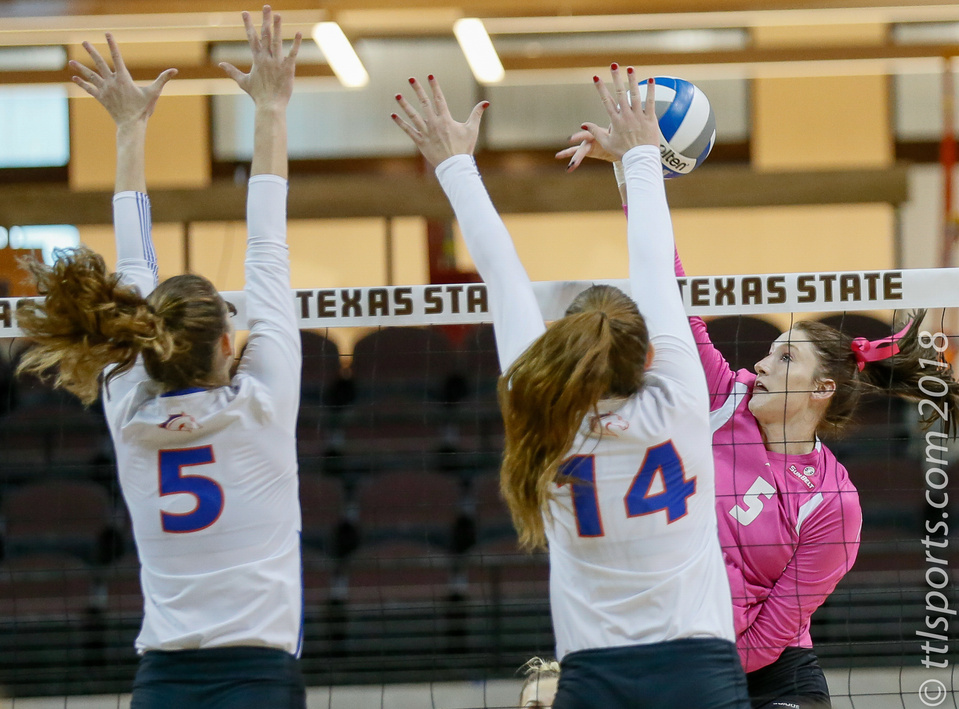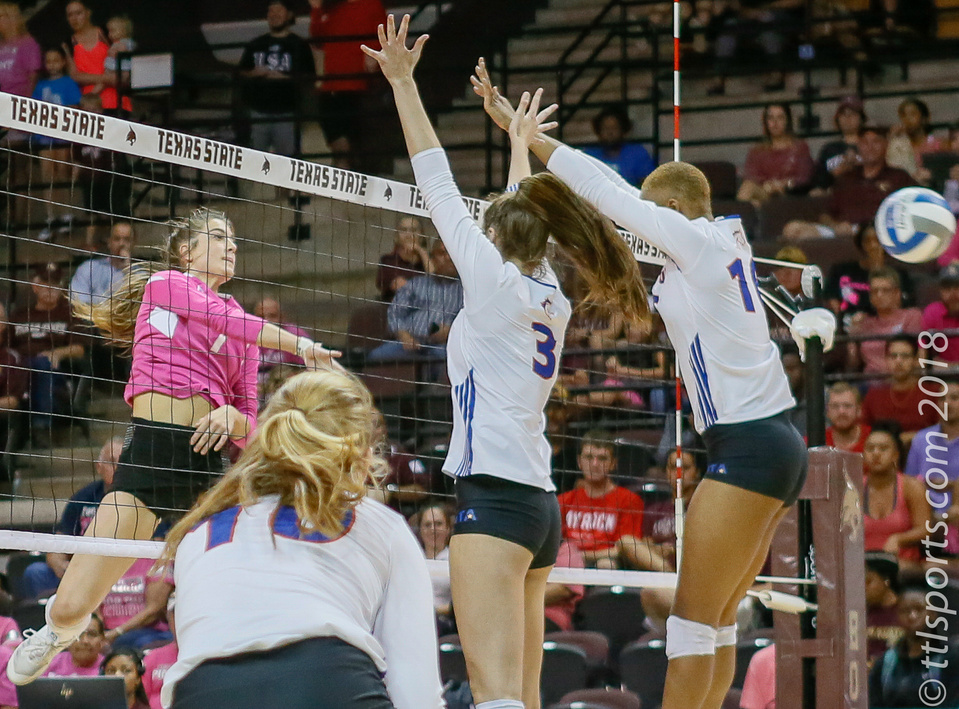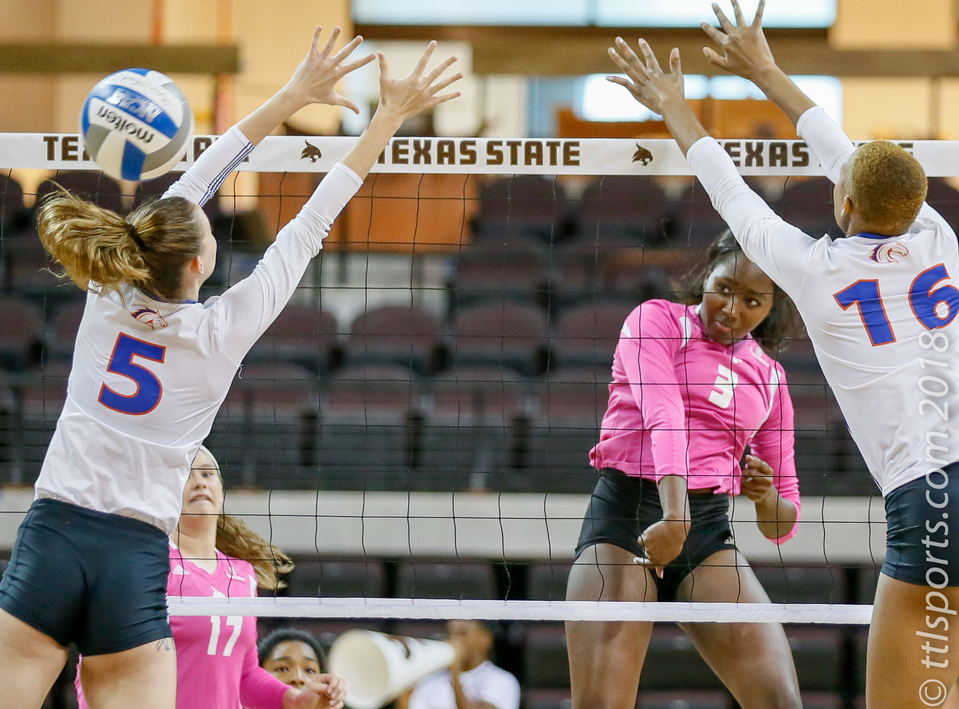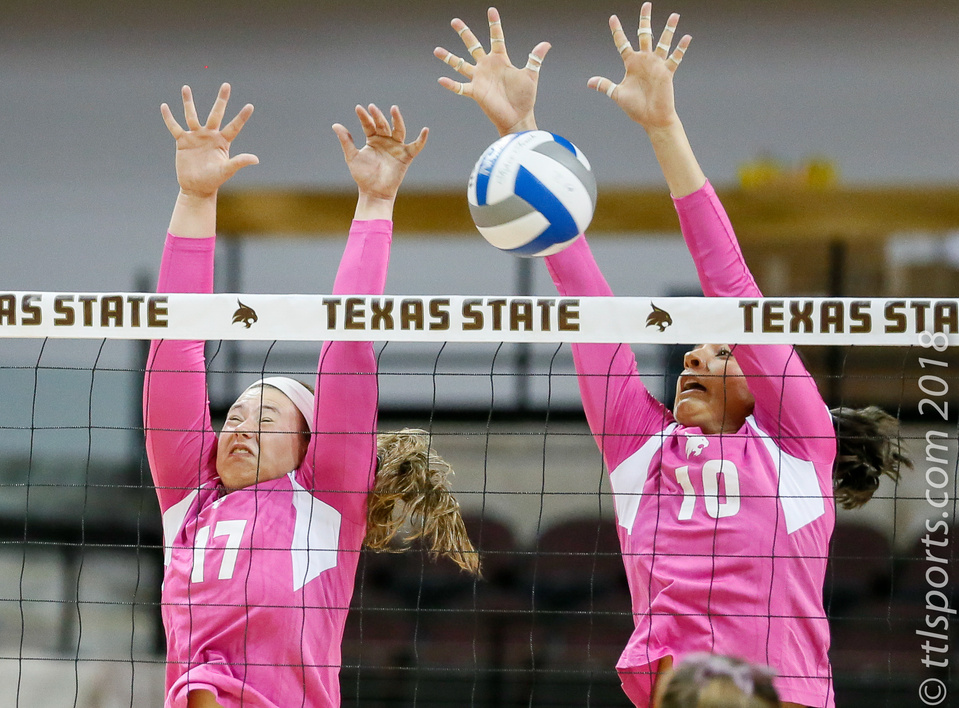 Trailing two sets to zero the Texas State Volleyball Team won the next three sets to defeat UT Arlington (20-25, 22-25, 25-10, 25-21, 15-8).
The Bobcats (14-5, 5-0) extended their win streak to nine matches and are undefeated in Sun Belt Conference play. The Mavericks (9-6, 3-2) maintained their hold on second place in the Sun Belt West Division.
UTA outplayed Texas State 27% to 15% in hitting percentage in the first two sets. That, combined with an uncharacteristic 14 errors by Texas State, allowed UTA to take the locker room with perhaps more confidence than prudent.
The Bobcats charged out to the court to start the third set. Texas State led 12-3 before UTA took a time-out in hopes of changing the momentum. It didn't work and Texas State took the set 25-10.
The fourth set was tightly fought before Texas State pulled ahead late and eventually won 25-21. The Bobcat led the deflated Mavericks for the entire final set to win the match.
Sarabi Worsley-Gilbert led the Bobcats with 18 kills. Madison Daigle added 14 kills and led with 8 blocks. Emily DeWalt led 49 assists and 22 digs, while Micah Dinwiddie 6 and 17, respectively.