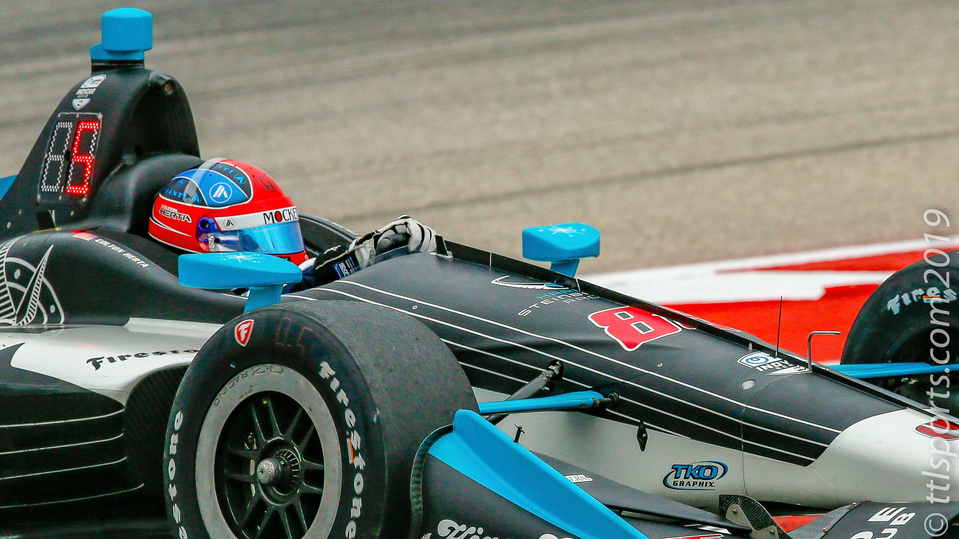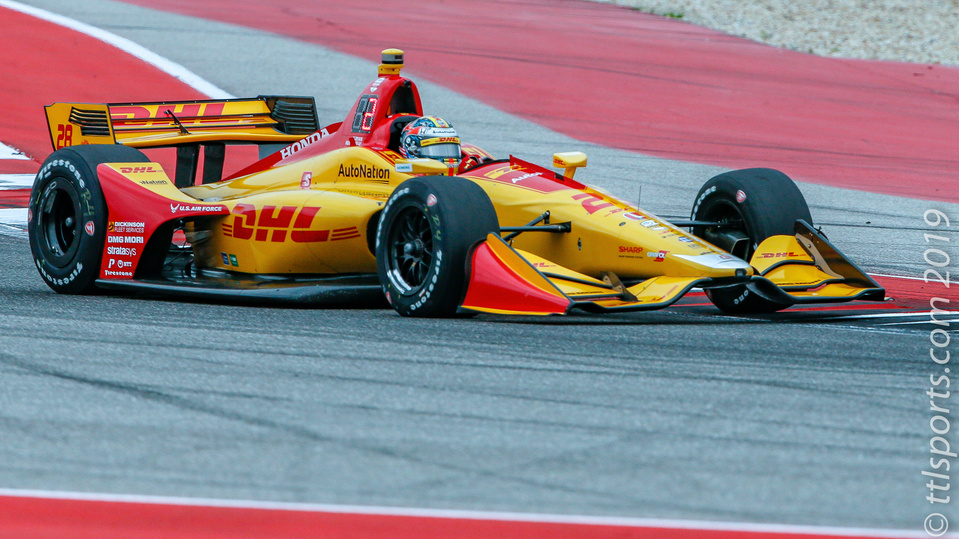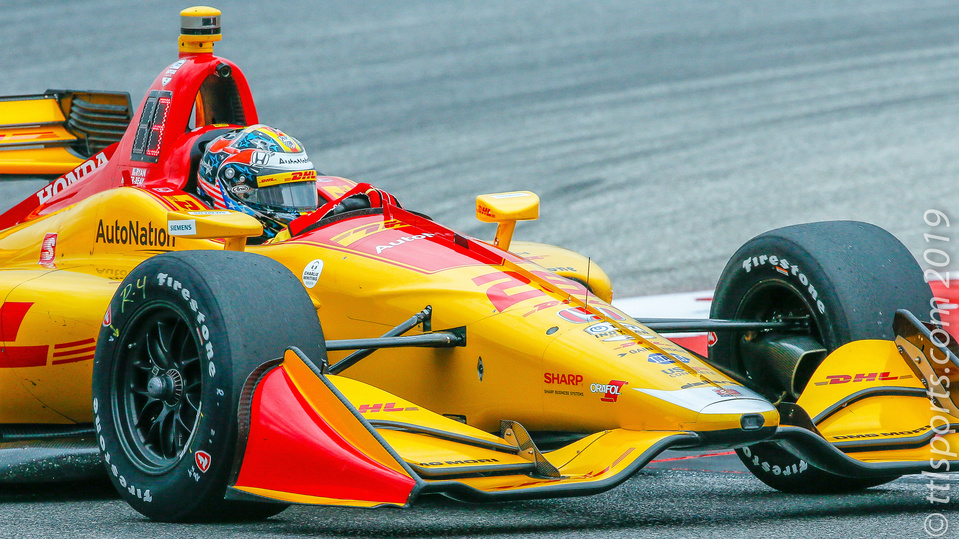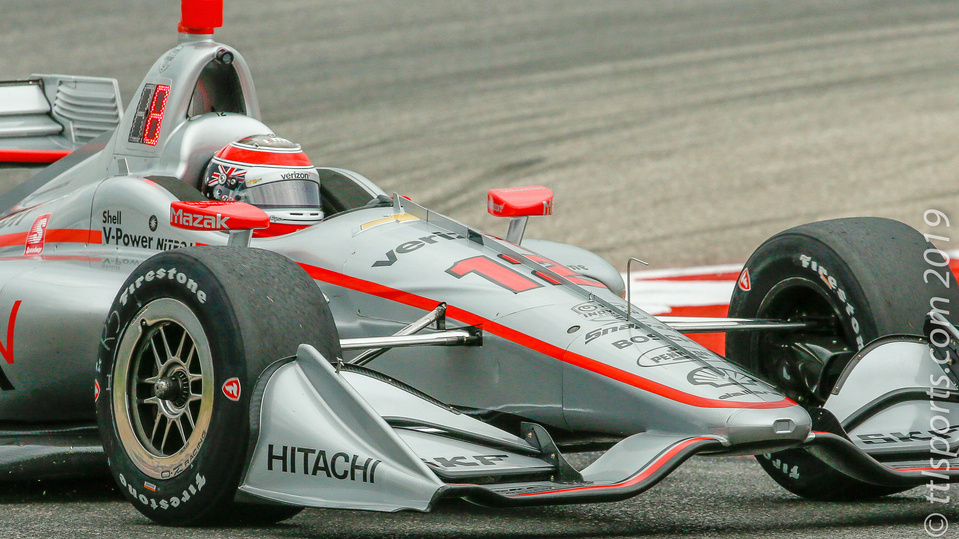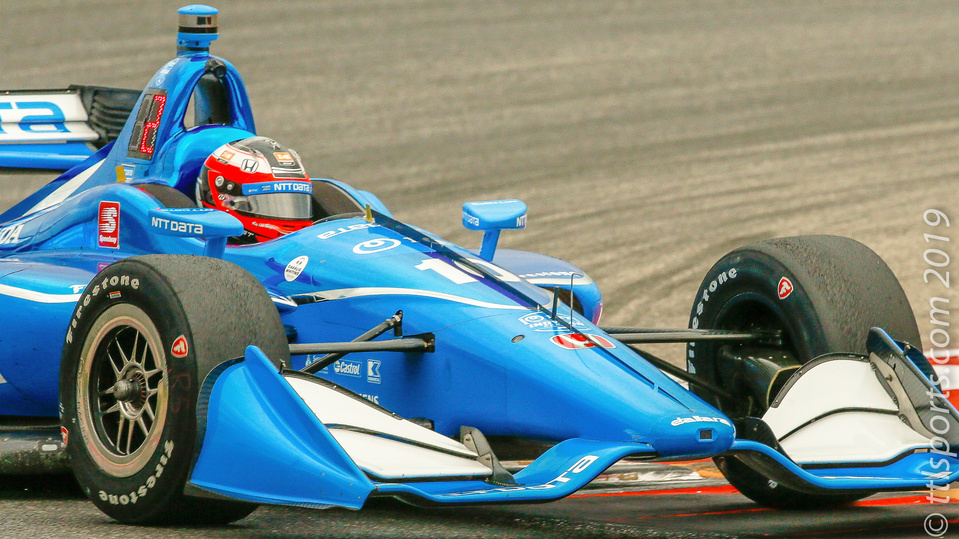 For the 56thtime in his career, and for the second straight time this season, Will Power of the Verizon Team Penske will take the pole position in an IndyCar Classic race to be run at the Circuit of the Americas (COTA). Power is second only to Mario Andretti for the most IndyCar pole positions.
Power posted the top time of 1:46.0177 (115.792 mph) in the last of three knock-out qualifying heats driving on Firestone Fast Six.
"I thought when I looked at the Firestone Fast Six and where we stacked up, I thought the only chance we have at getting pole is if we do one lap of fuel and one lap on old tires, and do that twice," Power told reporters. "And that's what we did, so it paid off."
As the top qualifier Power can also claim a $100,000 bonus offered by COTA CEO Bobby Epstein if he also wins the race.
Alexander Ross will join Power on the front row of Sunday's starting grid after qualifying second with a time of 1:46.1761 (115.619 mph). Rossi's teammate, Ryan Hunter-Reay, was third with a time of 1:46.3228 (115.460 mph).
Rookie Colton Herta made a strong performance by qualifying fourth for the Harding Steinbrenner Racing Honda (1:46.3594, 115.420 mph). Herta appears to have recovered nicely after losing an engineer in Friday's practices.
Felix Rosenqvist and Scott Dixon of Chip Ganassi Racing will start the race from Row 3. Rosenqvist posted the fifth-fastest lap with a time of 1:46.5680 (115.194 mph). Dixon, the reigning and five-time IndyCar Series champion, was sixth at 1:46.9375 (114.796 mph).