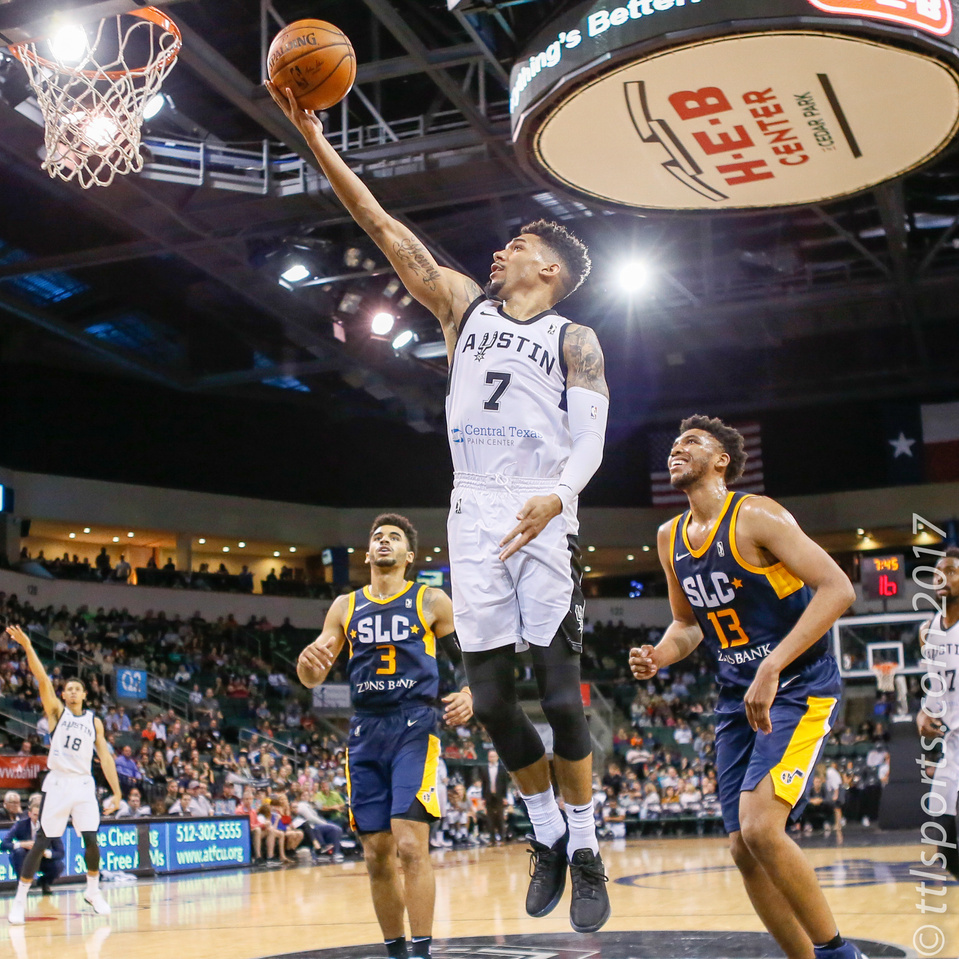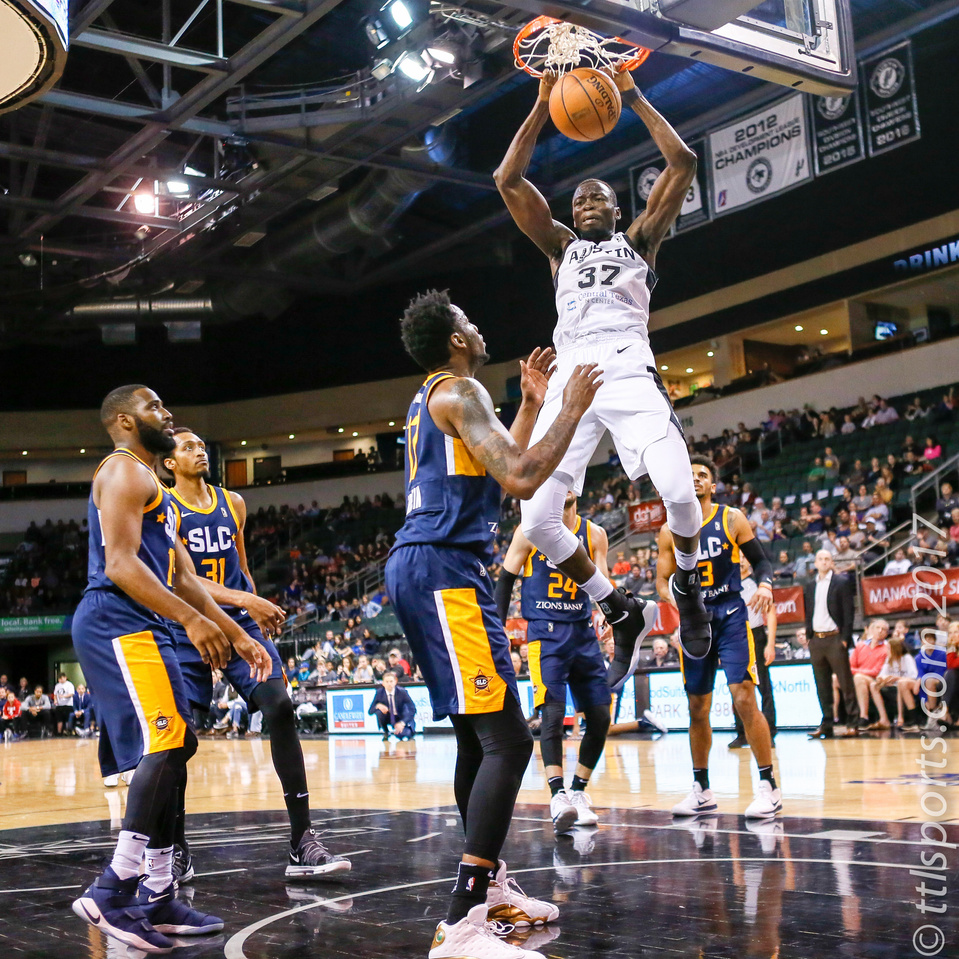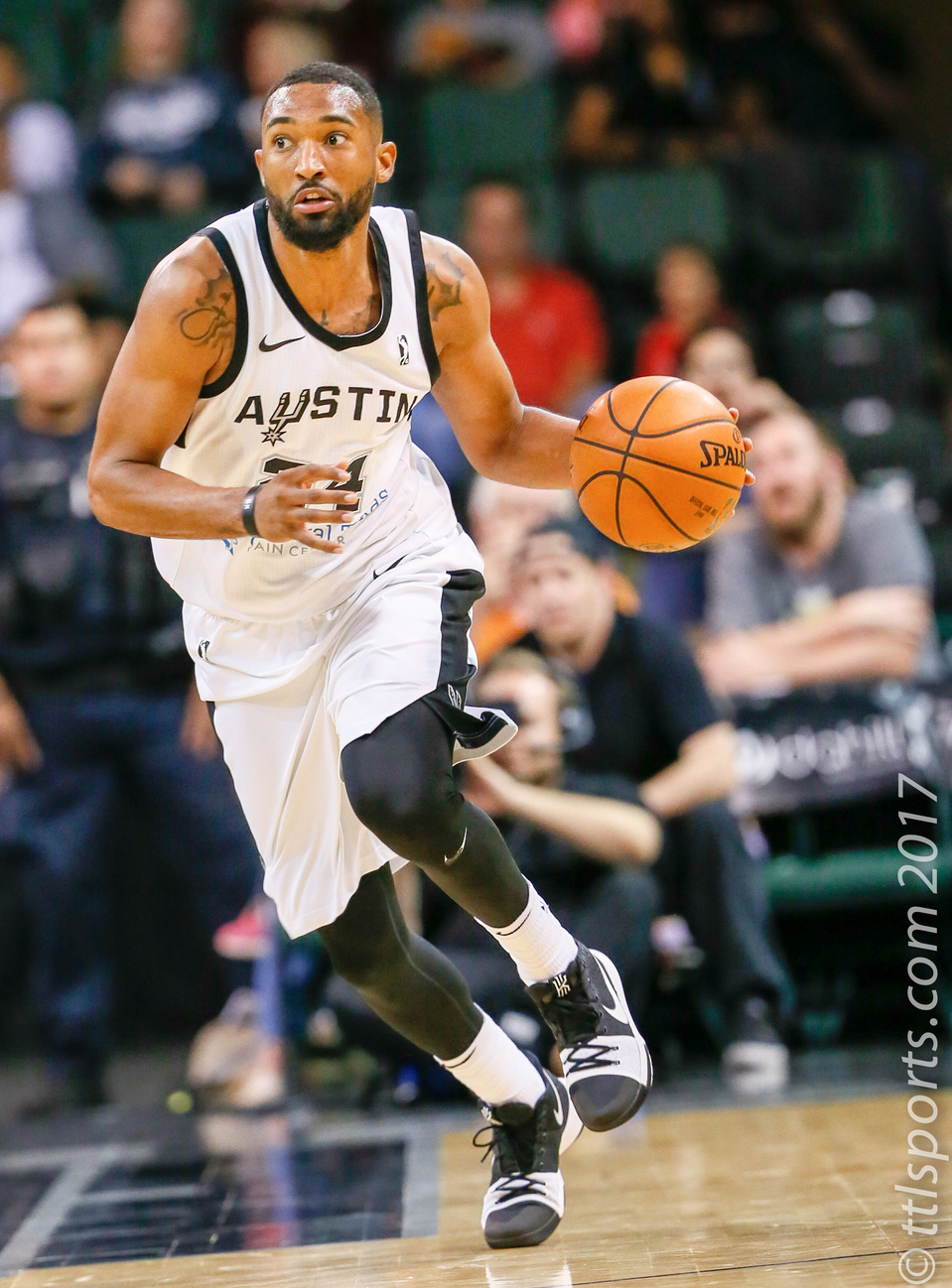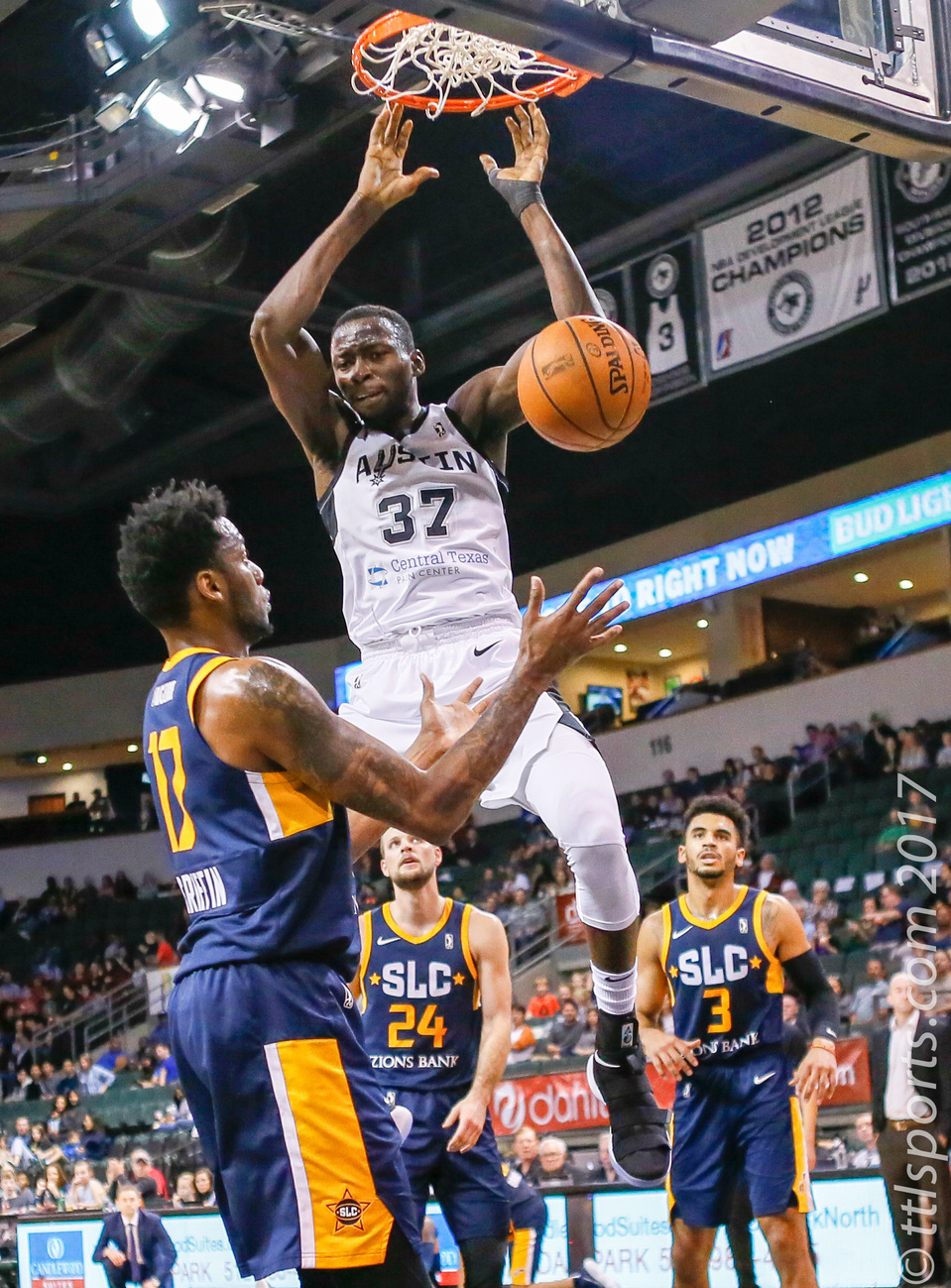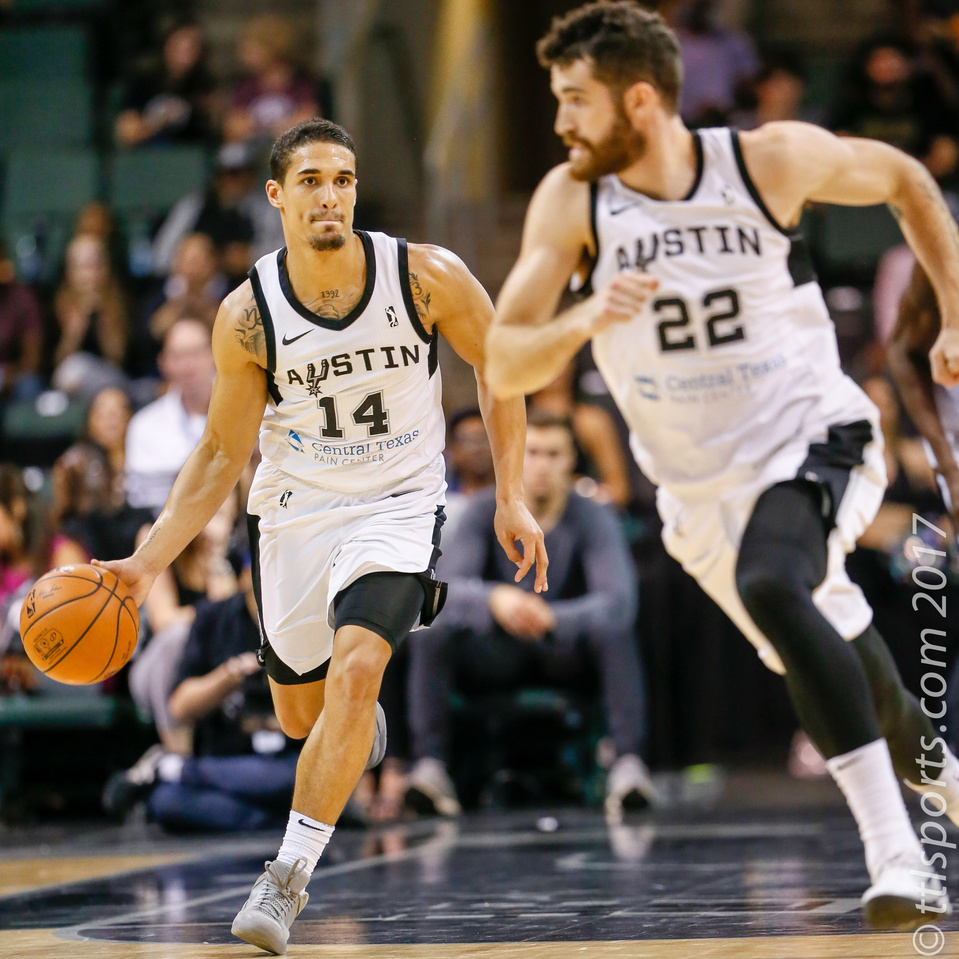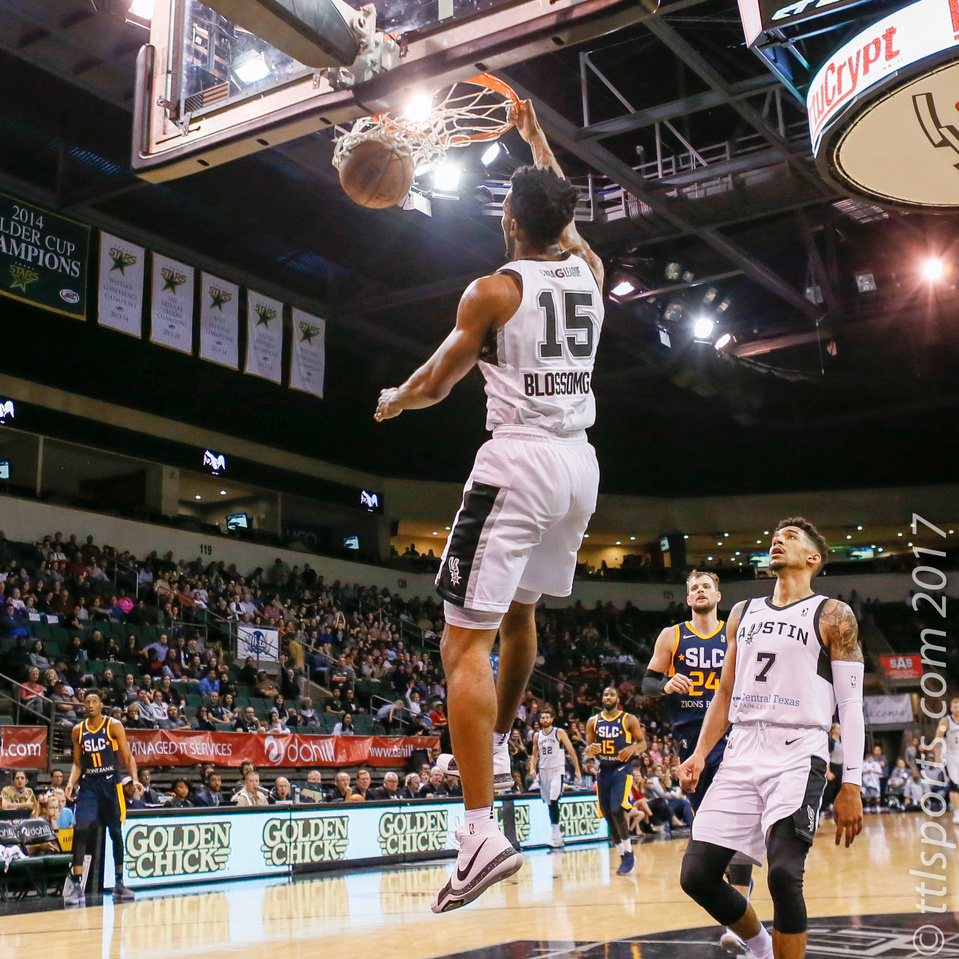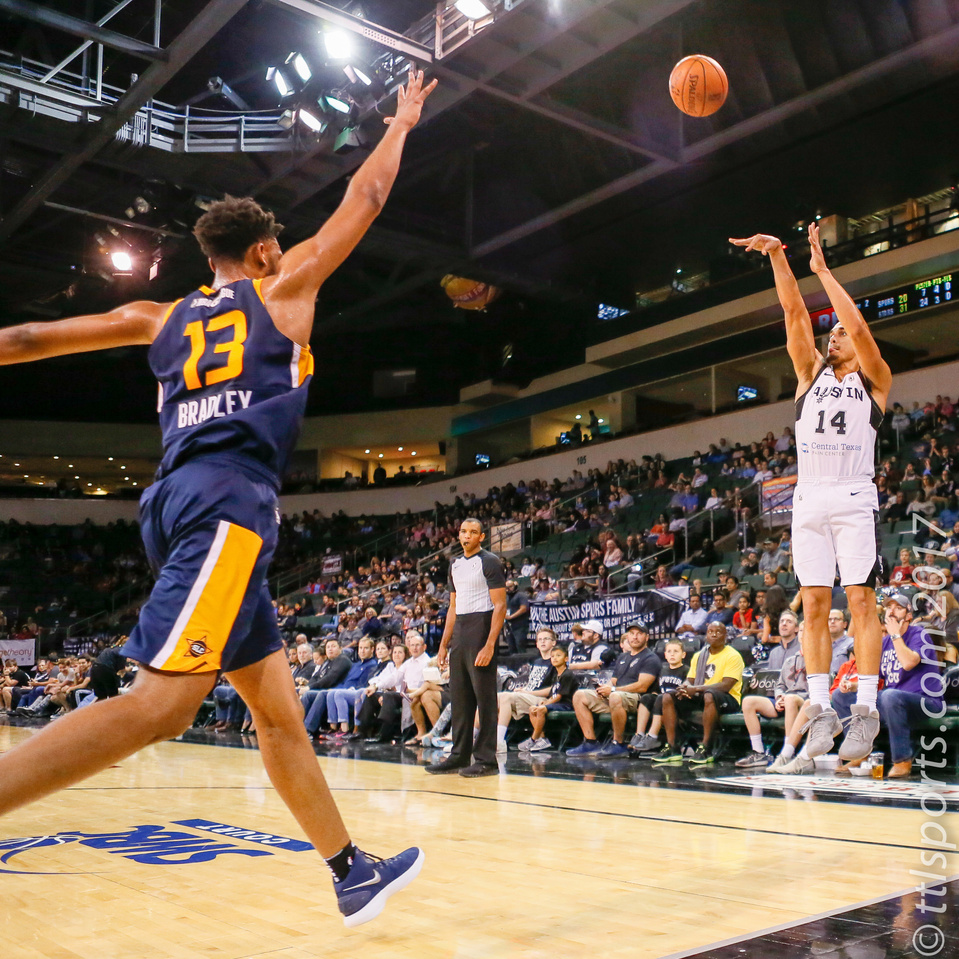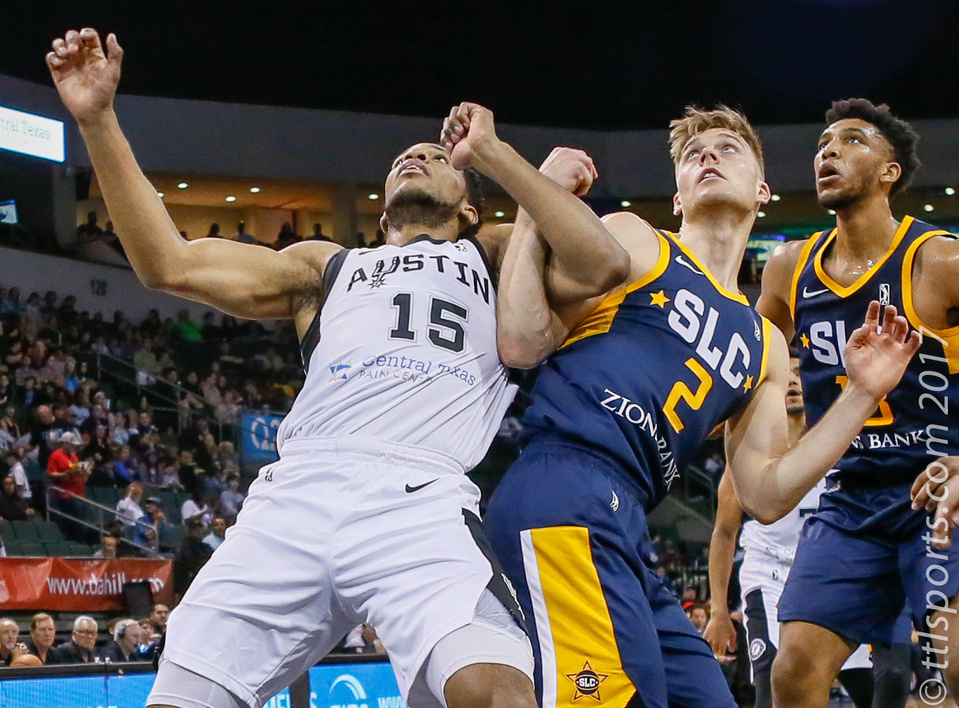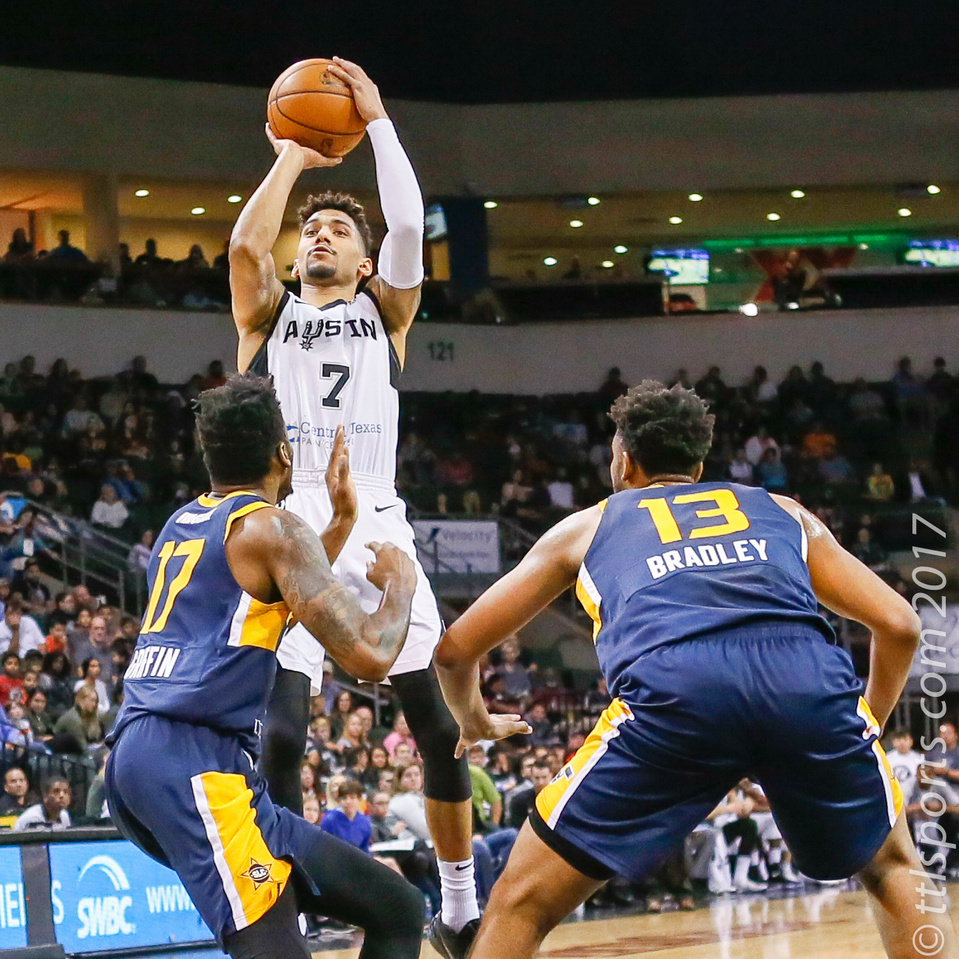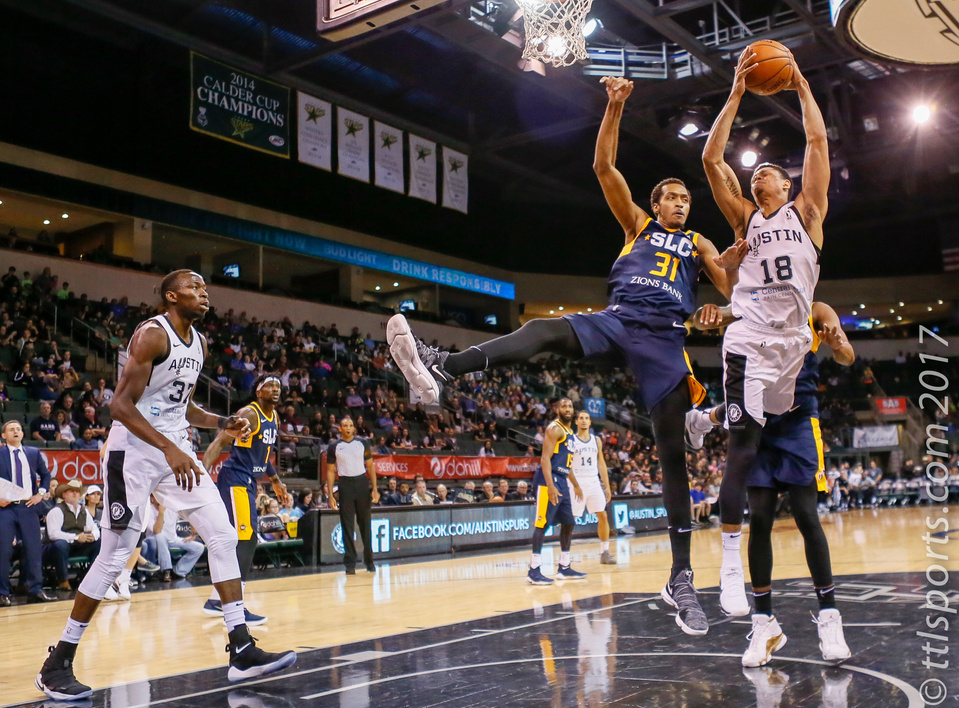 Friday's game against the Salt Lake City Stars should have been a cakewalk for the Austin Spurs. Austin (8-3) was atop the Southwest division of the NBA G-League, while Salt Lake (1-9) was in the cellar. The Spurs had taken the first two meetings of the team this season. And the Spurs had the home court advantage.
But Head Coach Blake Hearn did not start Darran Hilliard, the team's leading scorer. And Matt
Costello, the team lead rebounder, and Jeff Ledbetter, the team leading assists, did not dress for the game. All this begged the question, are the Spurs worn-out this early in the season?
Salt Lake City controlled the game from the opening tip-off, never losing the lead that grew to 21 points at one point. Austin pulled within three points with less then two minutes in the game. But Salt Lake City resurged and won 102-97.
Olivier Hanlan was the top scorer for the Spur with 28 points. Darrun Hilliard came off the
bench and contributed 19 points in 19 minutes of court time. And Amida Brimah proved to be the big man with 8 rebounds and 7 blocked shots.