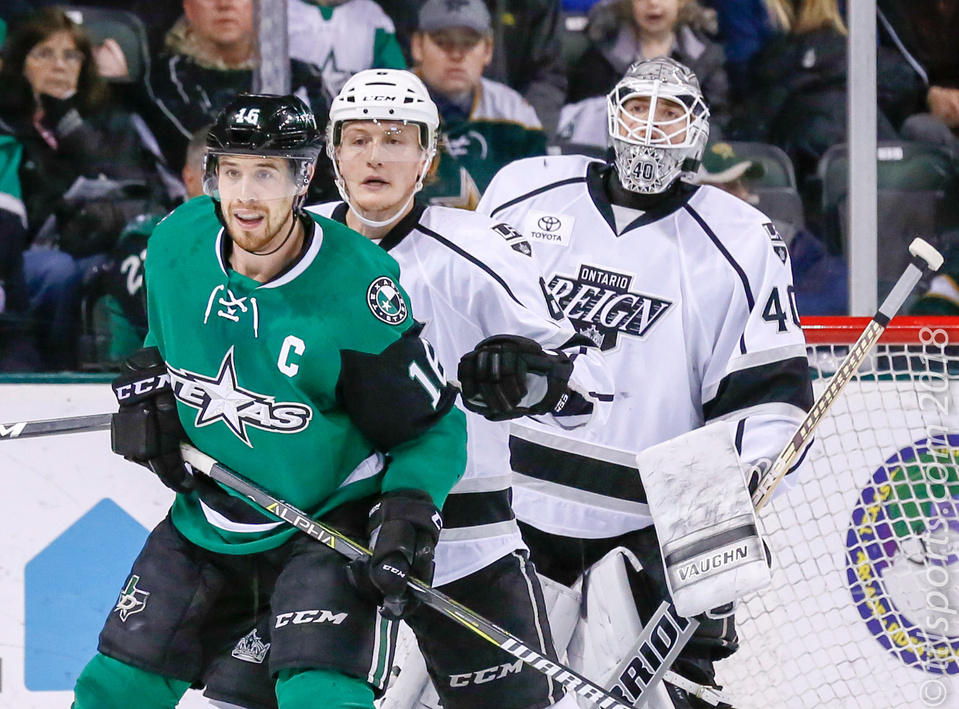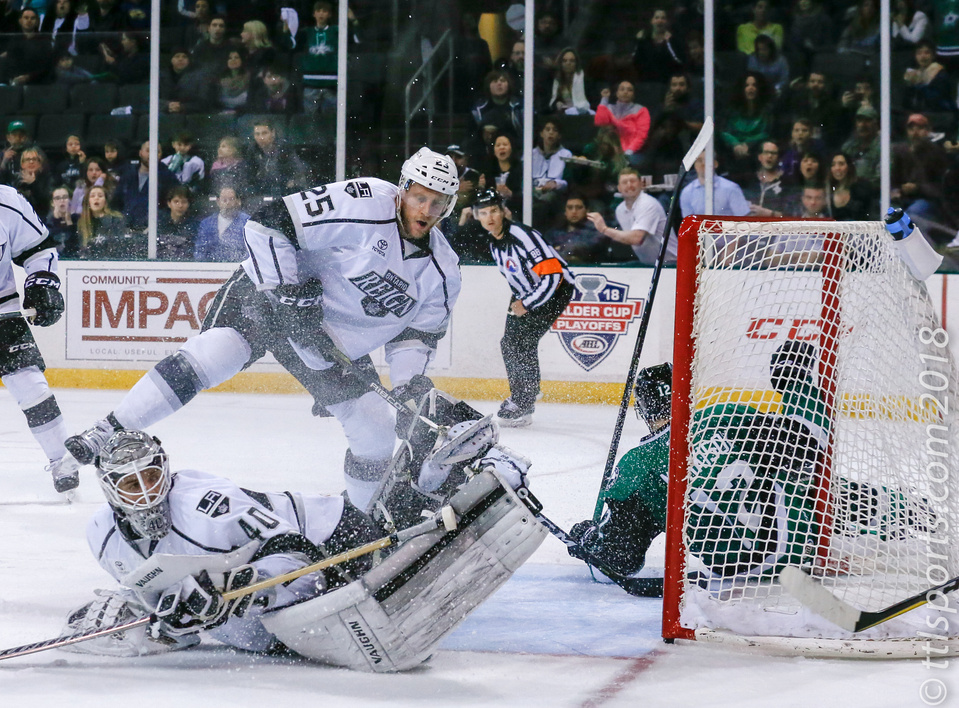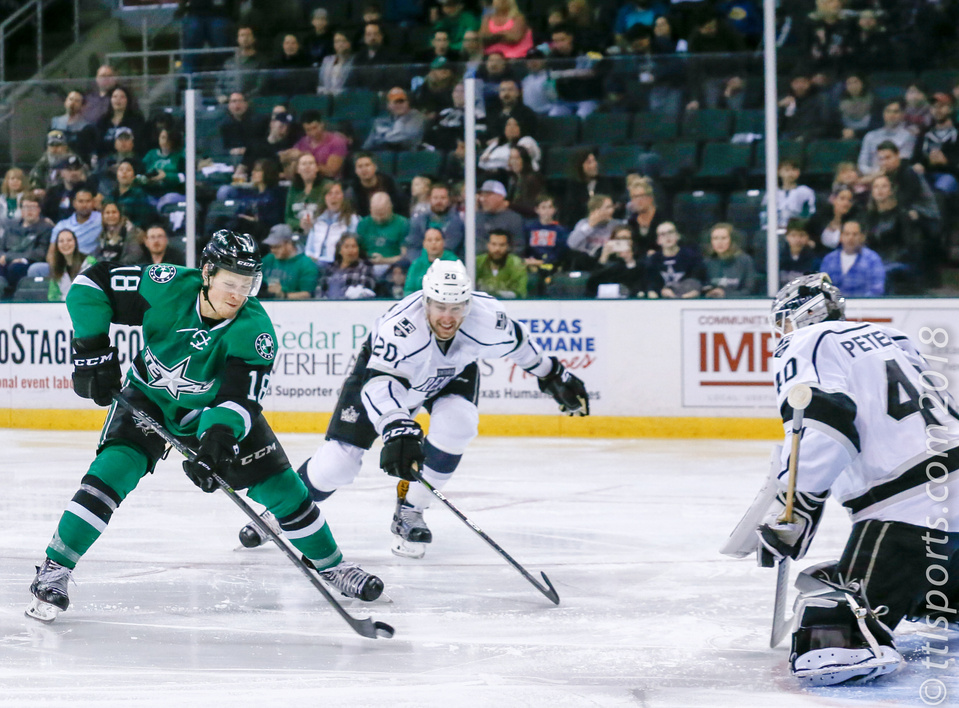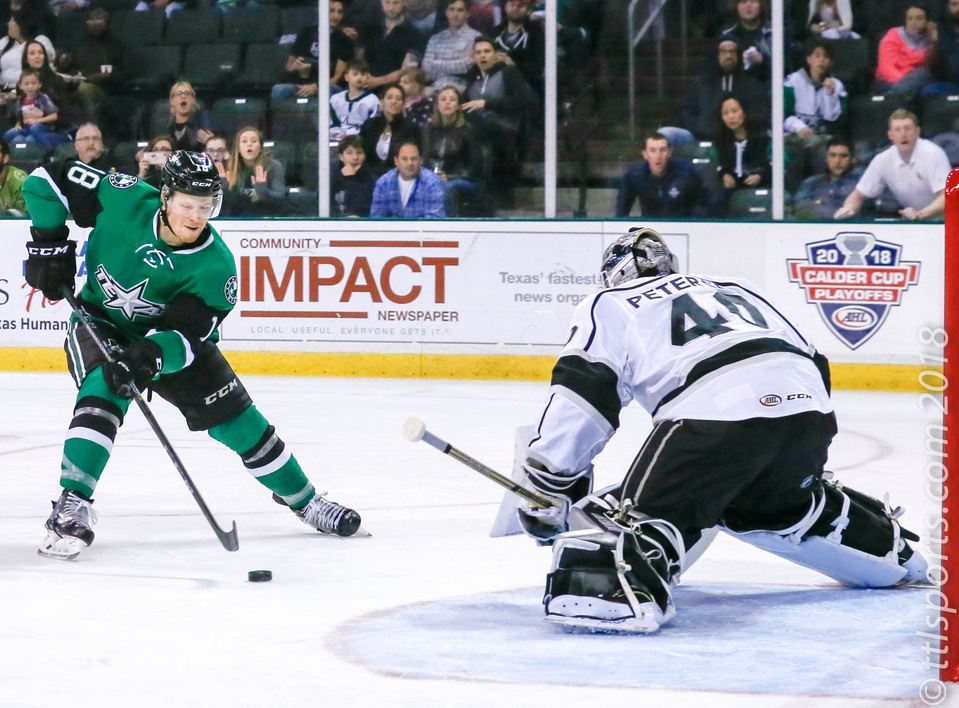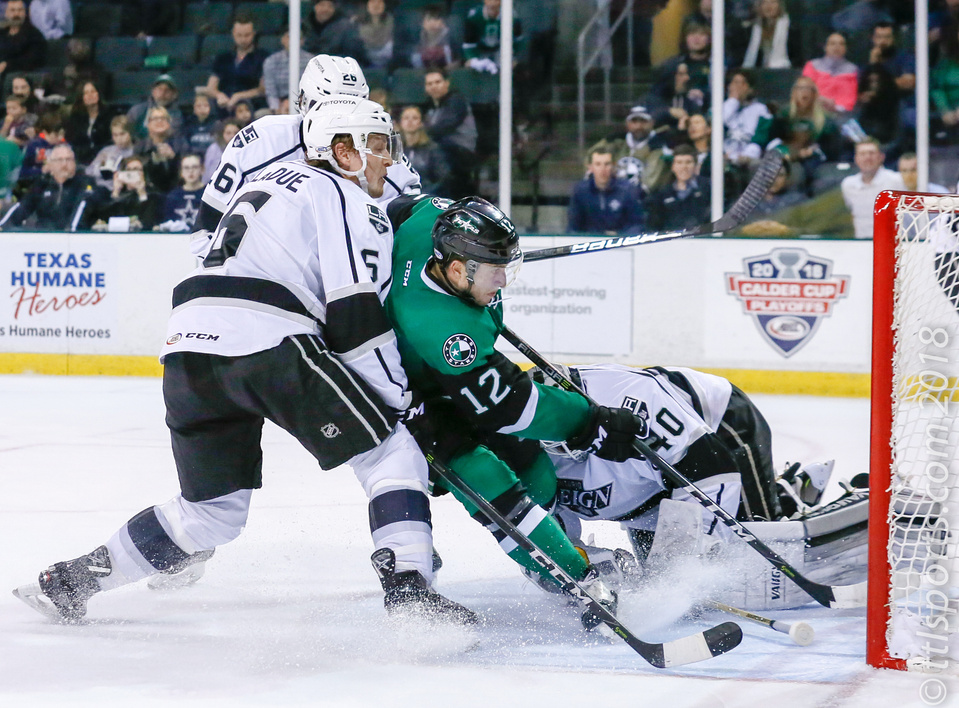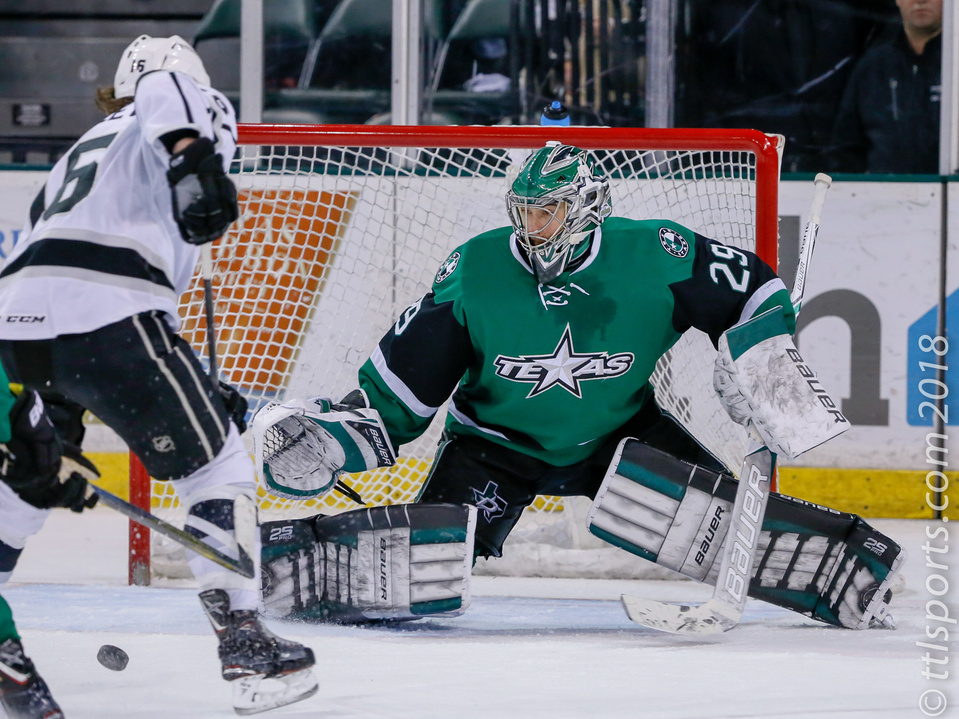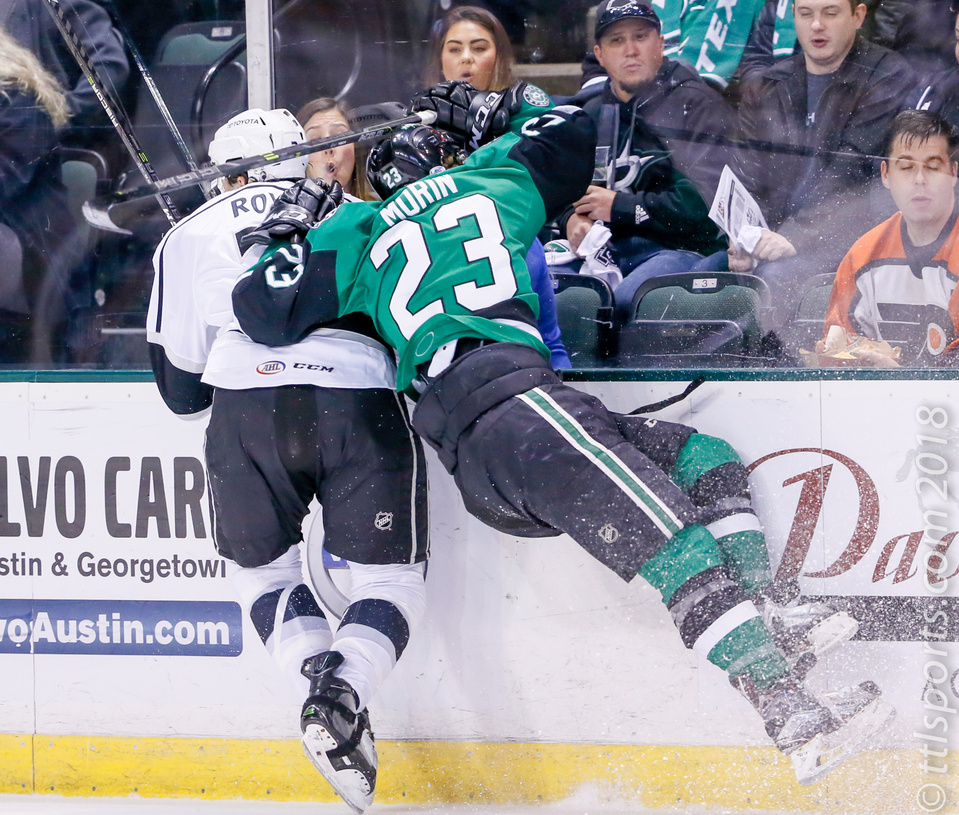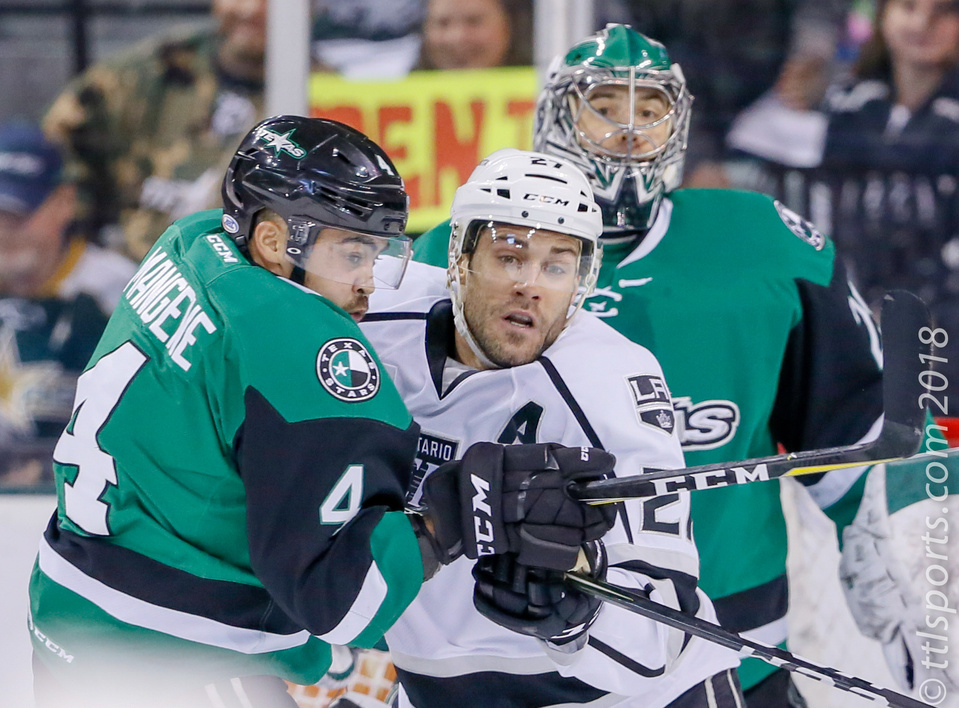 The Ontario Reign dominated the Texas Stars in game 2 of their Pacific Division Semifinal playoff series to even the contest.
The Reign continued their physical play from game 1 and manhandled the Stars. Both teams played a cautious first ten minutes, tallying a total of only six shots-on-goal. Philippe Maillet of Ontario scored his first of two goals on a power play at 16:33 of the first period. Matt Luff of Ontario followed three minutes later, and Ontario took a 2-0 lead into the locker room after one period.
"We had to really chase the game from there." Said Stars' head coach Derek Laxdal after
Ontario scored their second goal. "We looked panicky."
The Reign's control of the game continued in the second period when T.J. Hensick found the back of the net at 16:38. The Stars scored their first goal of the game by Brian Flynn at 14:27 of the third period on a power play. This was Flynn's second goal of the series. Any hope of a Stars rally was squelched when Maillet scored 47 seconds later for Ontario. An empty net goal by Oscar Fatenberg made the final score Ontario 5, Texas 1.
Laxdal later commented, "If you look at the overall game you could tell they wanted it more than we did."
The Stars converted on only one of six power play opportunities. The Reign converted on
one of two man-advantage opportunities.
Ontario goaltender Cal Petersen did an outstanding job between the posts, making 28 saves on 29 shots-on-goal. Texas goalkeeper Mike McKenna, a victim of several bad bounces of the puck was assigned the lost. McKenna allowed four goals on 31 shot.
Play continues Sunday evening at Ontario in what now becomes a best of three game series in the AHL Pacific Division semifinals.