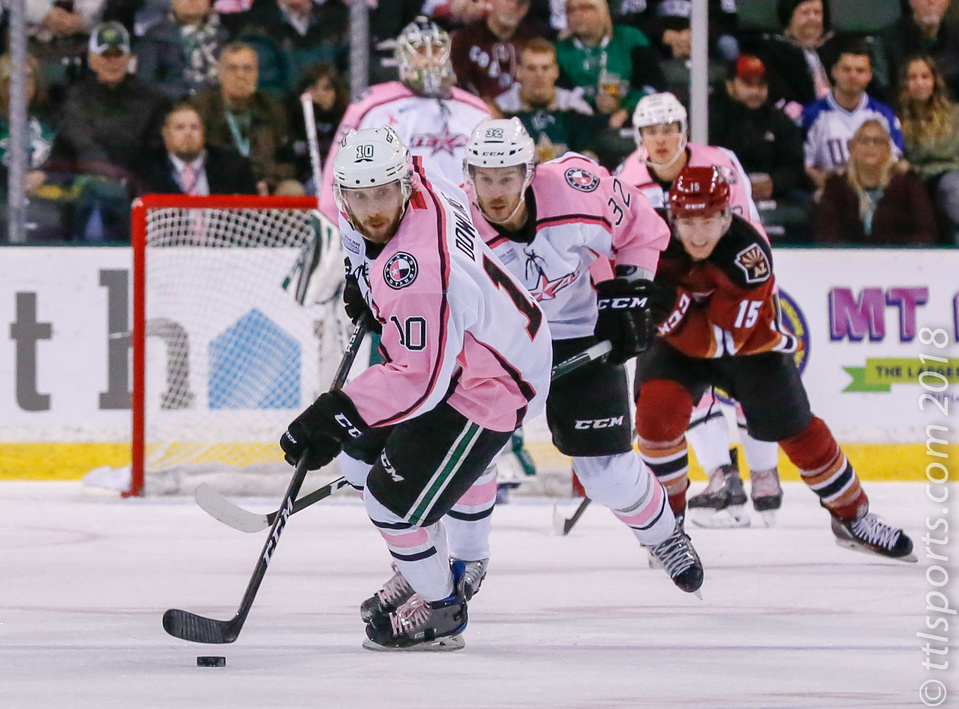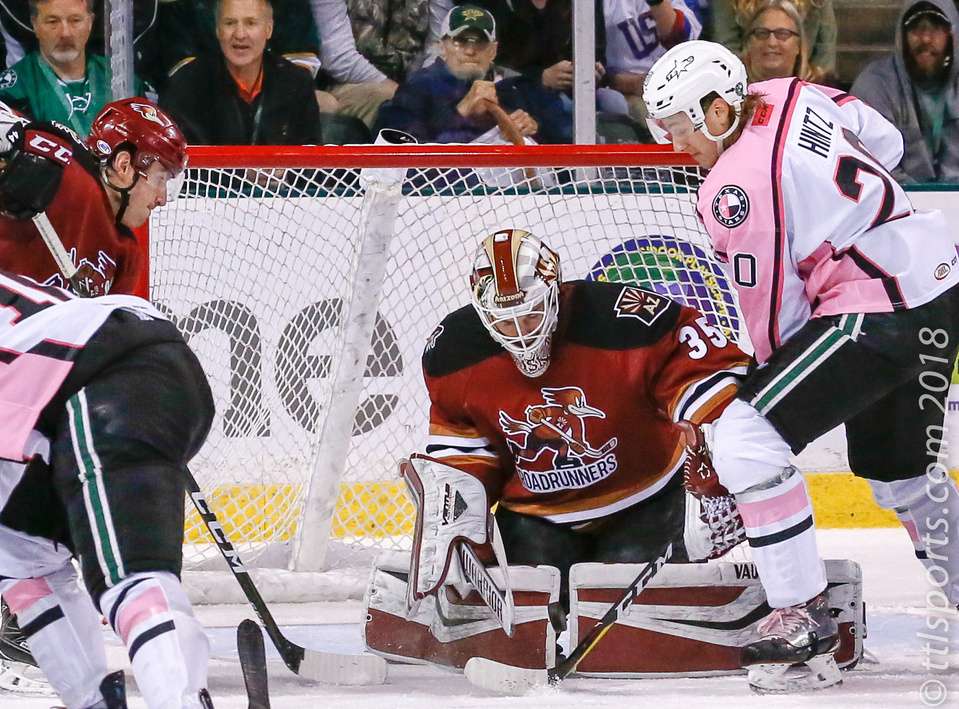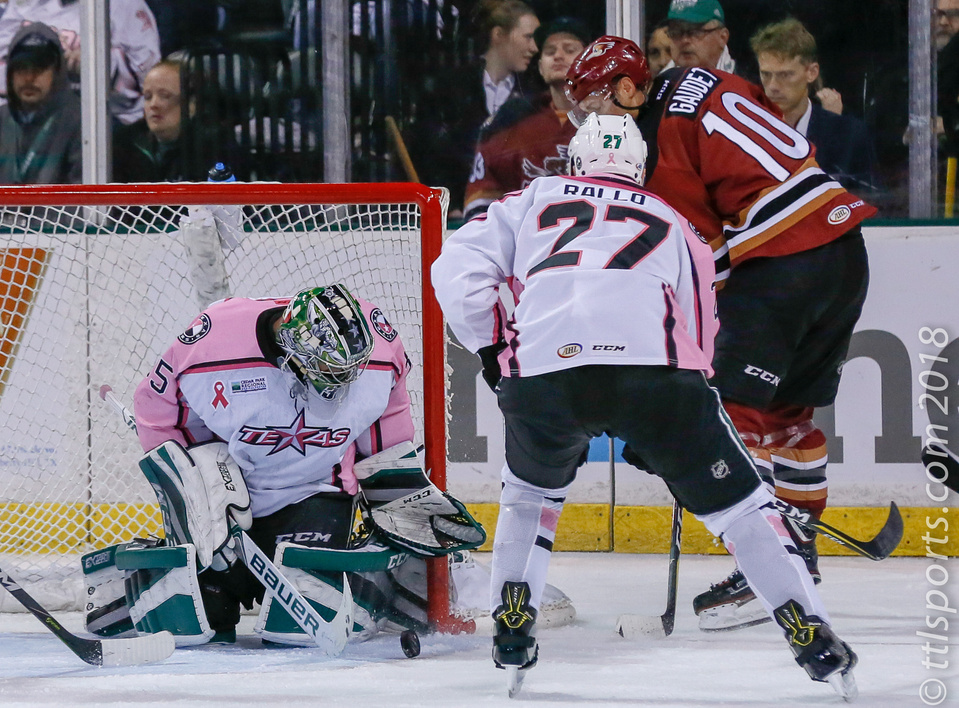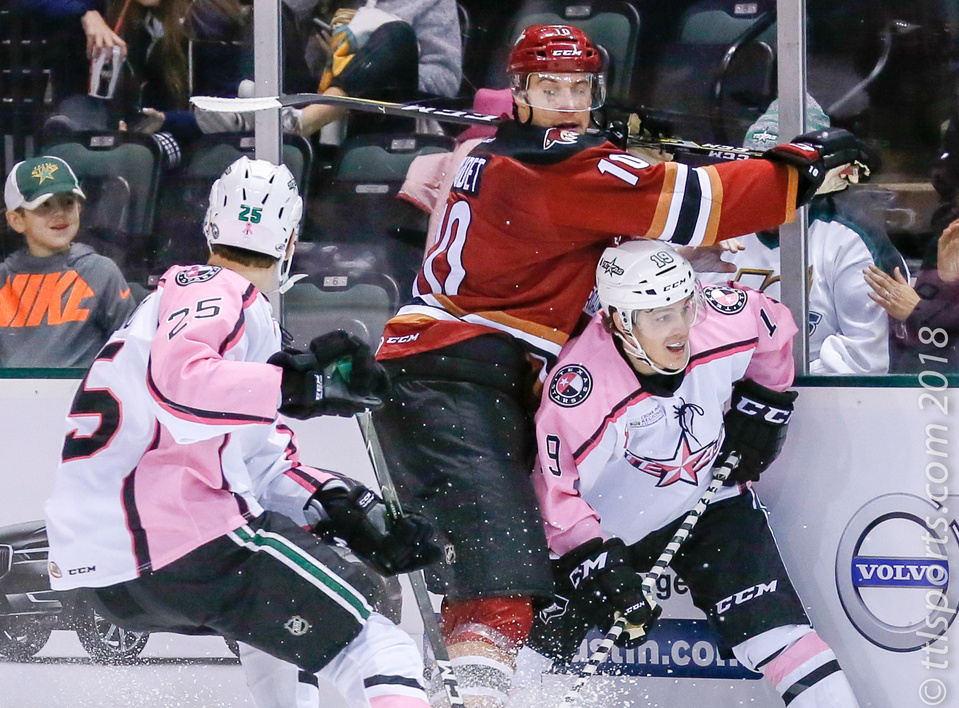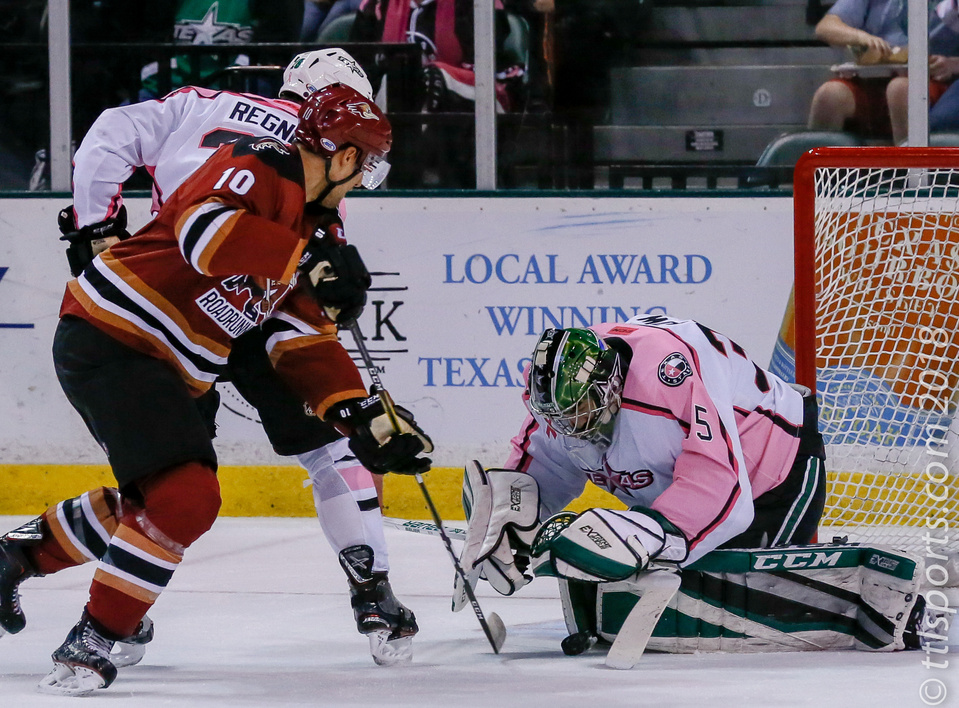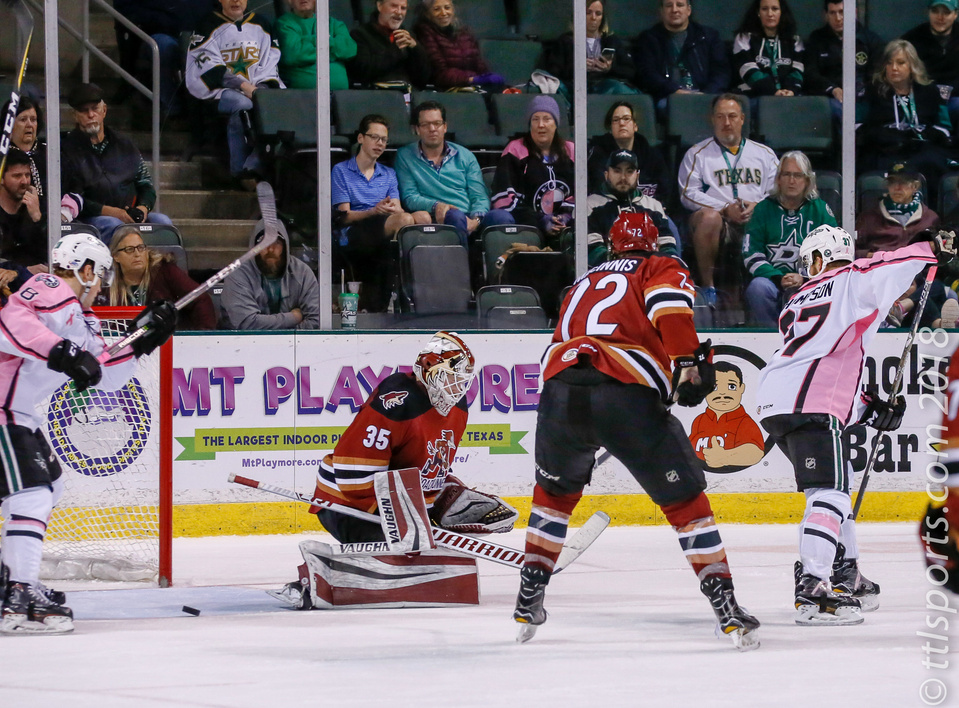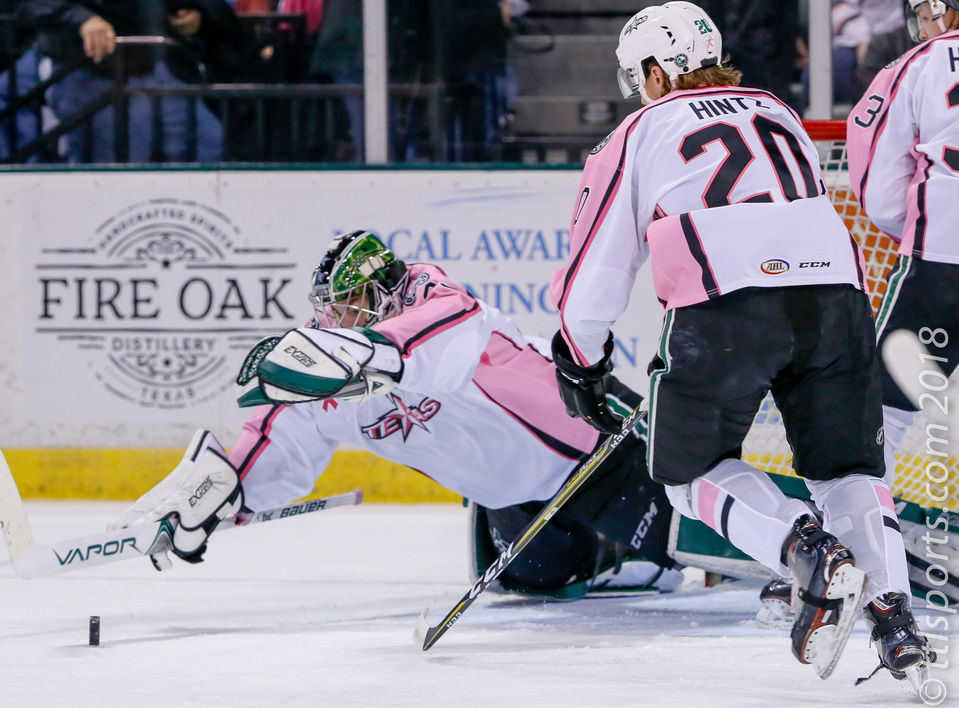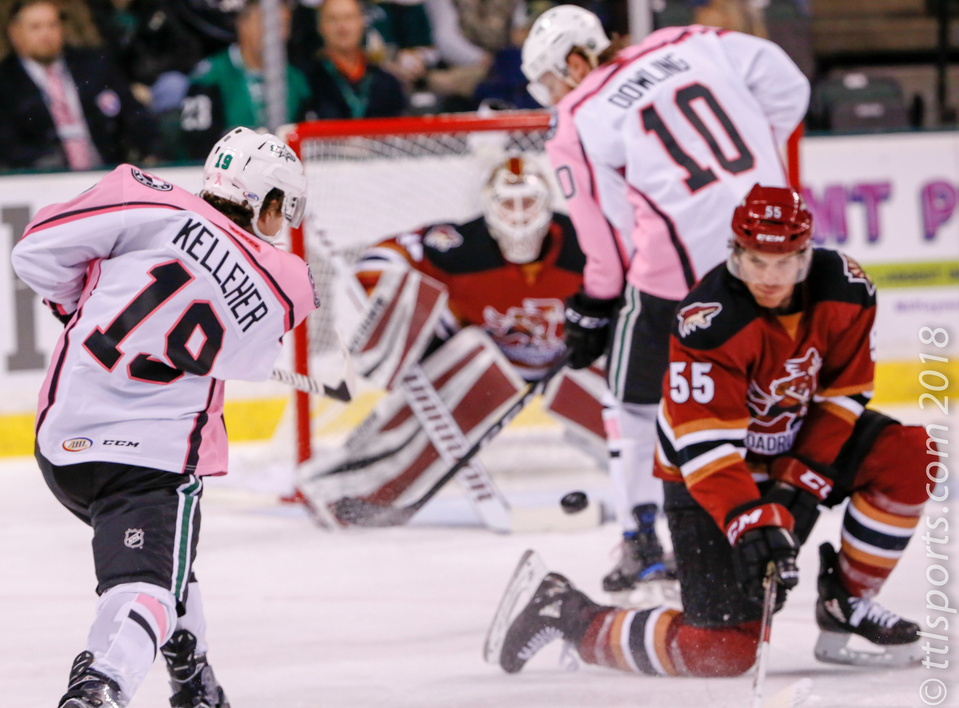 The No. 1 Tucson Roadrunners controlled the middle ice and shut down the No. 2 Texas Stars in their first meeting this season.
The Stars led the scoring at 1:20 in first period on goal by Greg Rallo, just the second of the season for the eleven-year veteran. For the next 38 minutes and 40 second the Roadrunners held the Stars to just five additional shots on goal and scored four times themselves.
Dysin Mayo started the scoring for Tucson and tied the game at 6:51 of the first period. Tucson took the lead with one-second left in the period when Tyler Gaudet found the back of the net. The Roadrunners led 2-1 at the end of the first period.
The Roadrunner's dominance continued in the second period on two power play goals, each by Laurent Dauphin. Texas Stars head coach Derek Laxdal replaced goal tender Landon Bow with Mike McKenna after fourth goal. The Roadrunners led 4-1 at the end of the second period.
The Stars unleashed a frenzied attack in the final frame, with Travis Morin scoring one goal before the Roadrunner defensive ring tightened around goalie Hunter Miska. The Stars could only muster a total of ten shots-on-goal in the final frame. The Roadrunners ended the game on an empty net goal by Lane Pederson.
Roadrunner goalie Hunter Miska earned the victory, making 16 saves on 18 shots. Stars' goal tender Landon Bow was assigned the loss, allowing four goals on 22 shots. Mike McKenna made four saves on four shots, after replacing Bow.
The final score was Tucson 5, Texas 2. The loss dropped Texas into third place in the tight Pacific Division contest. The Roadrunners and Stars play again on Saturday night. Another loss will drop Texas into fourth
place.
Andy Nietupski (anietupski@ttlsports.com)