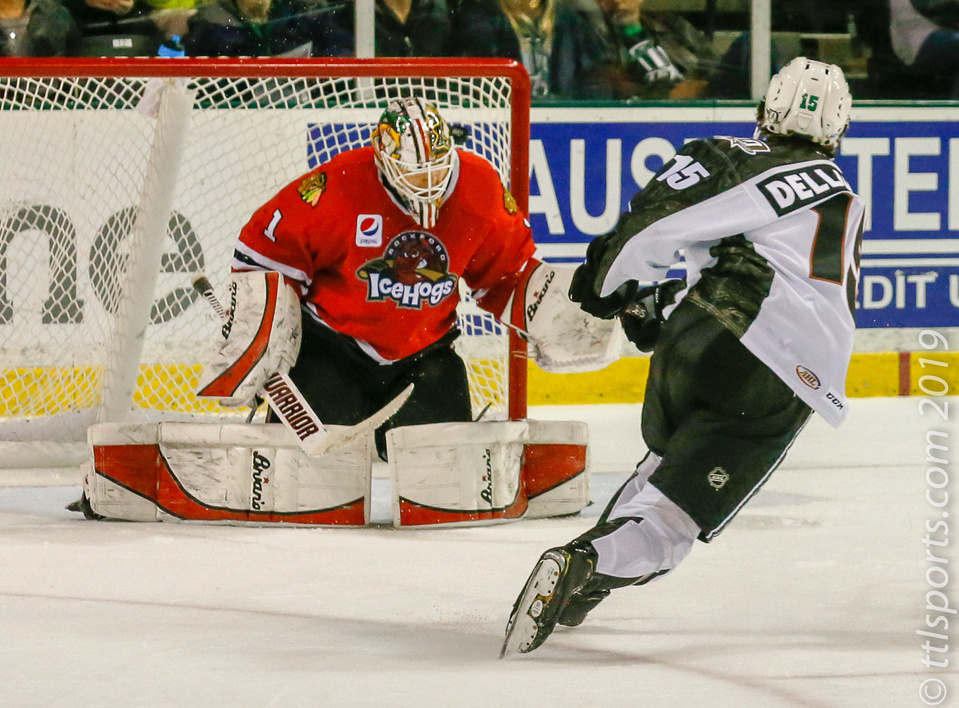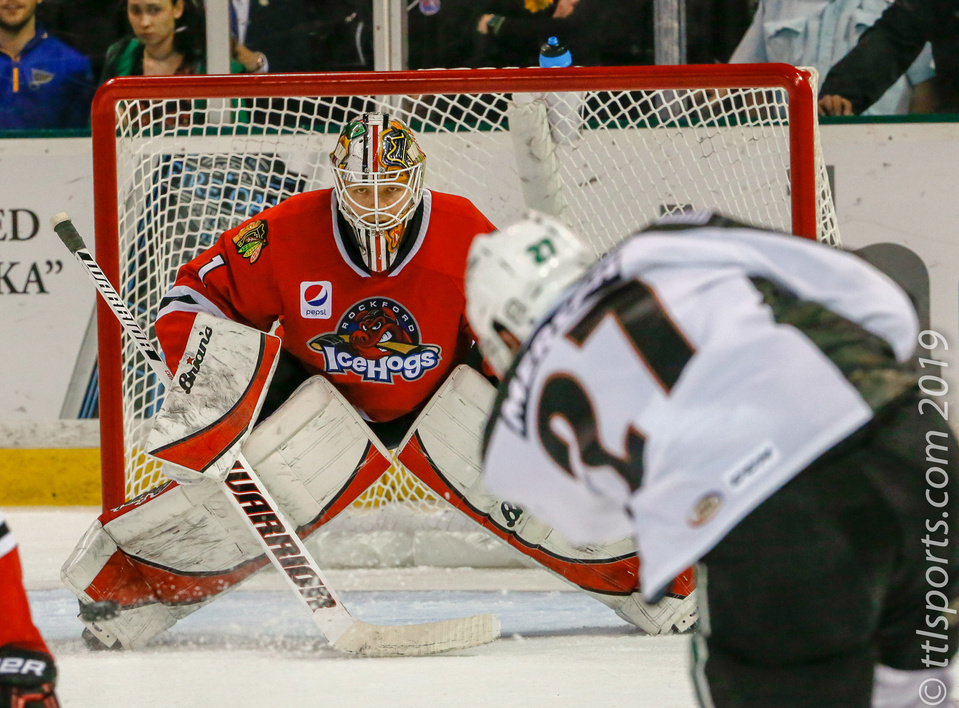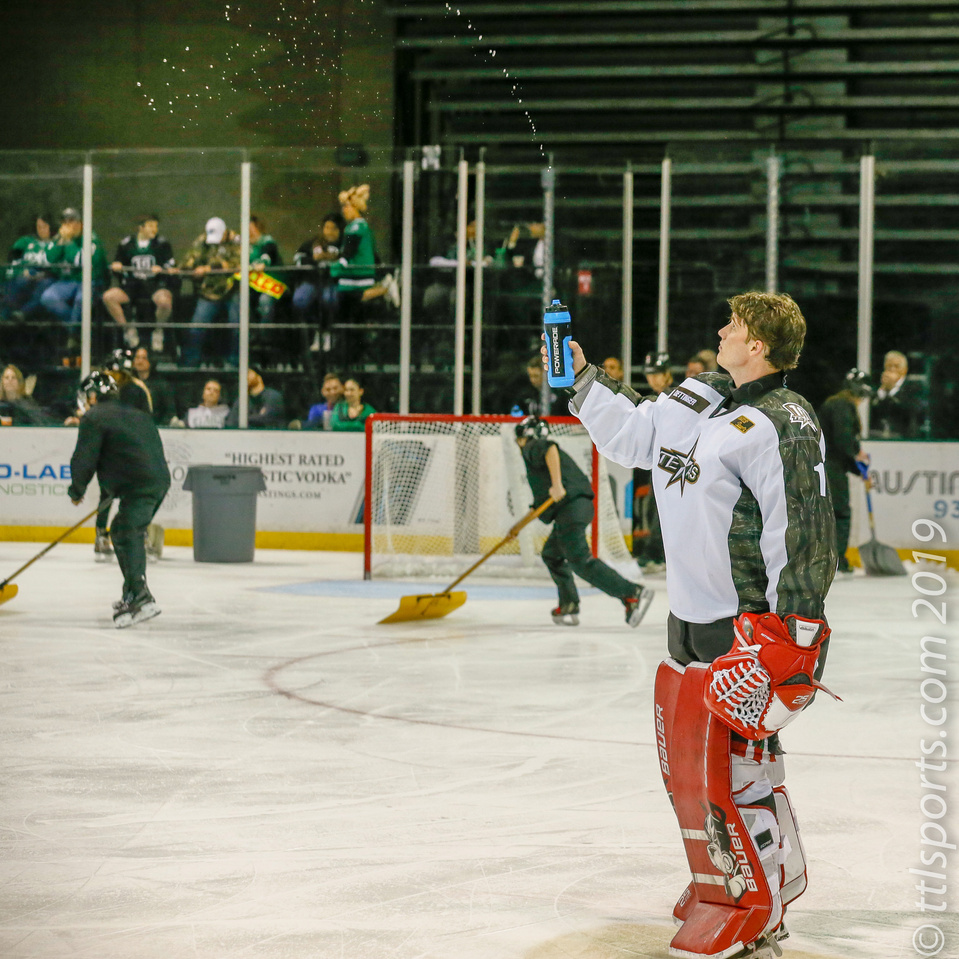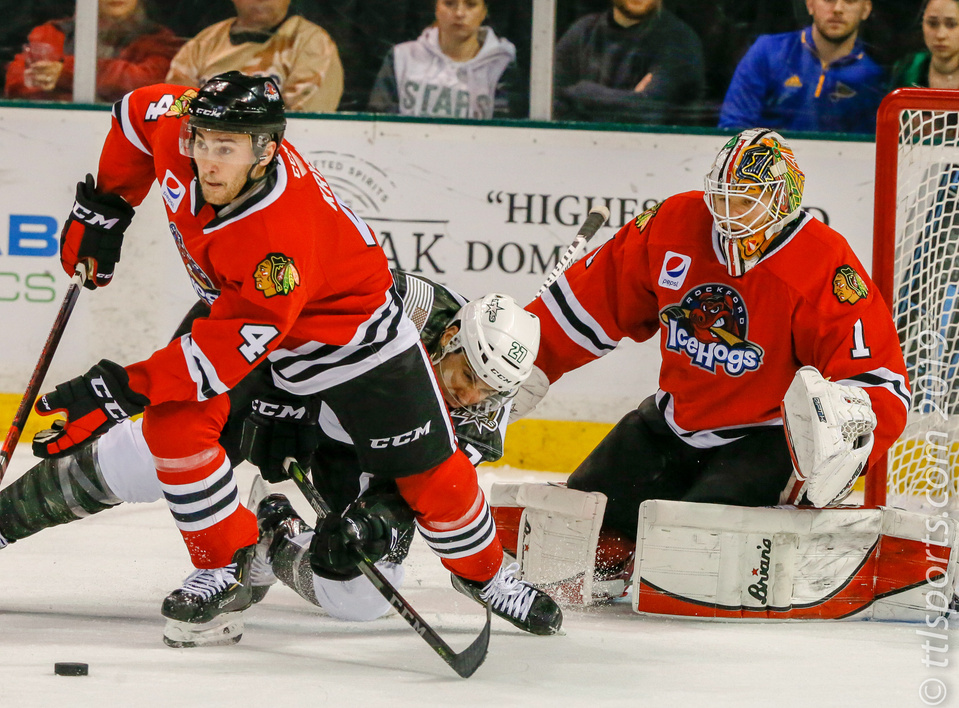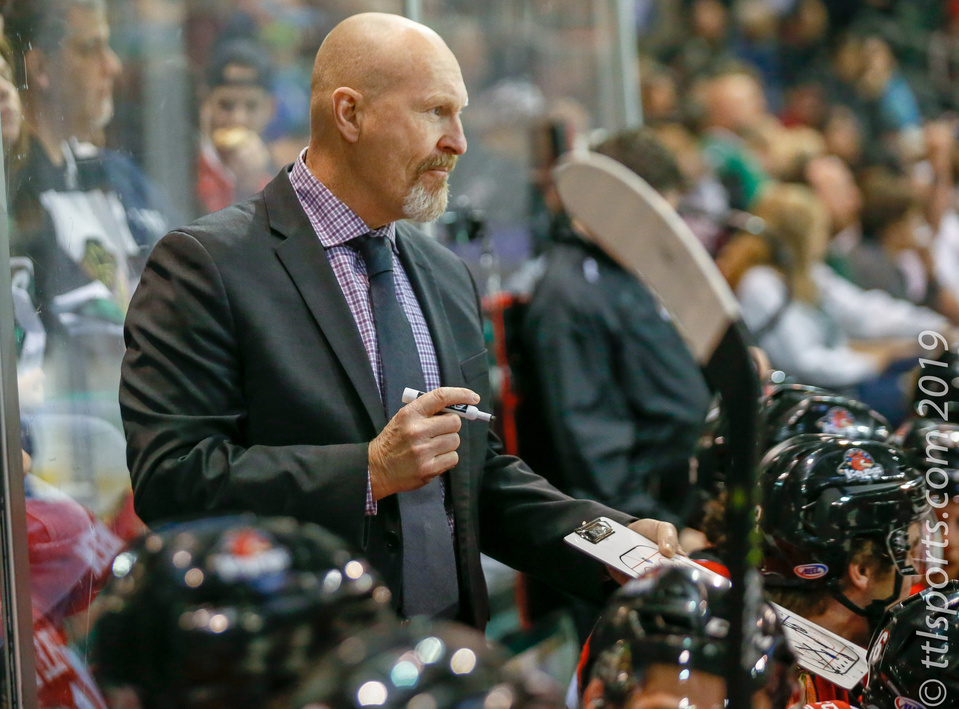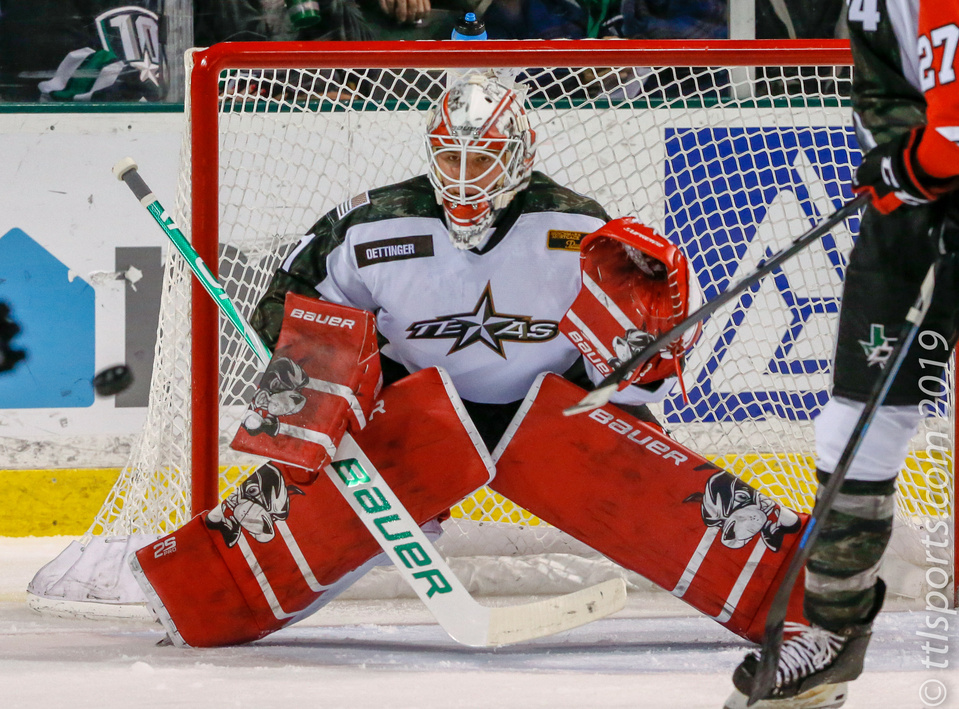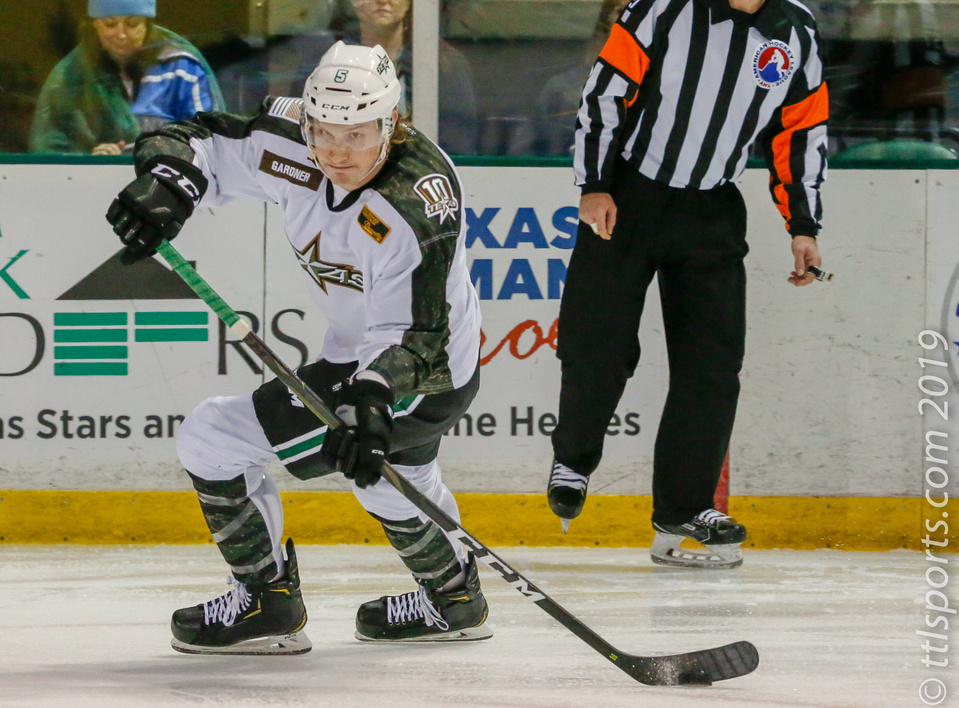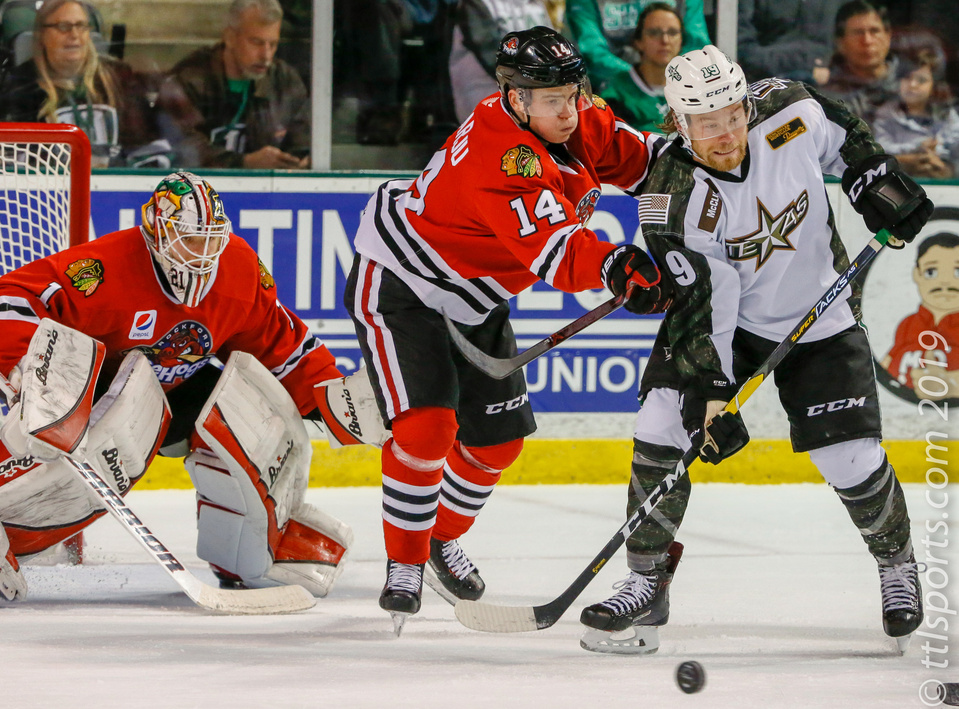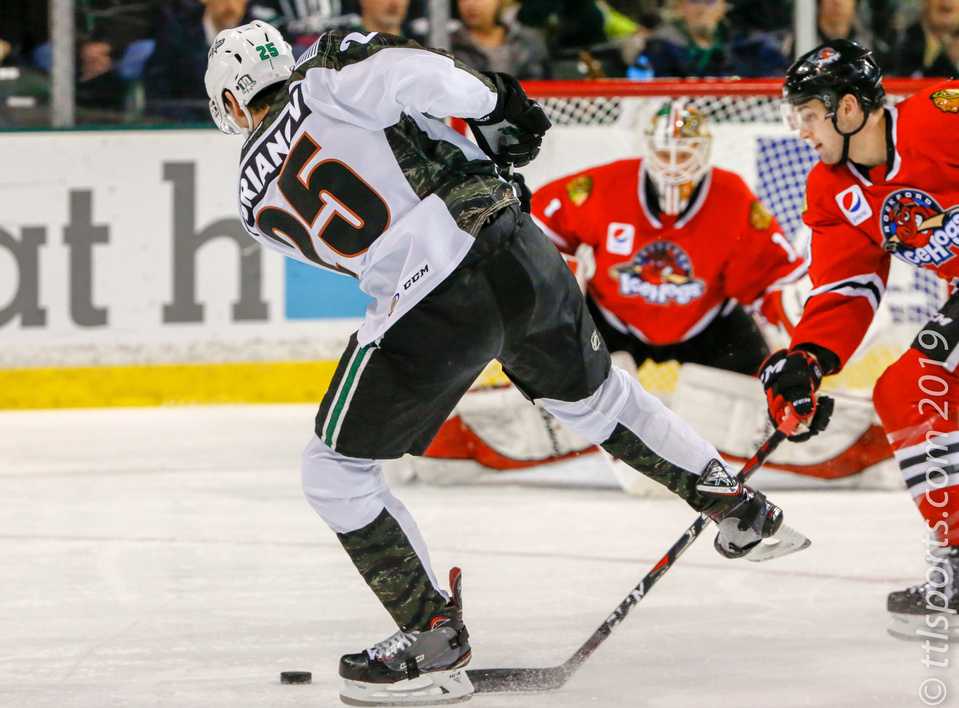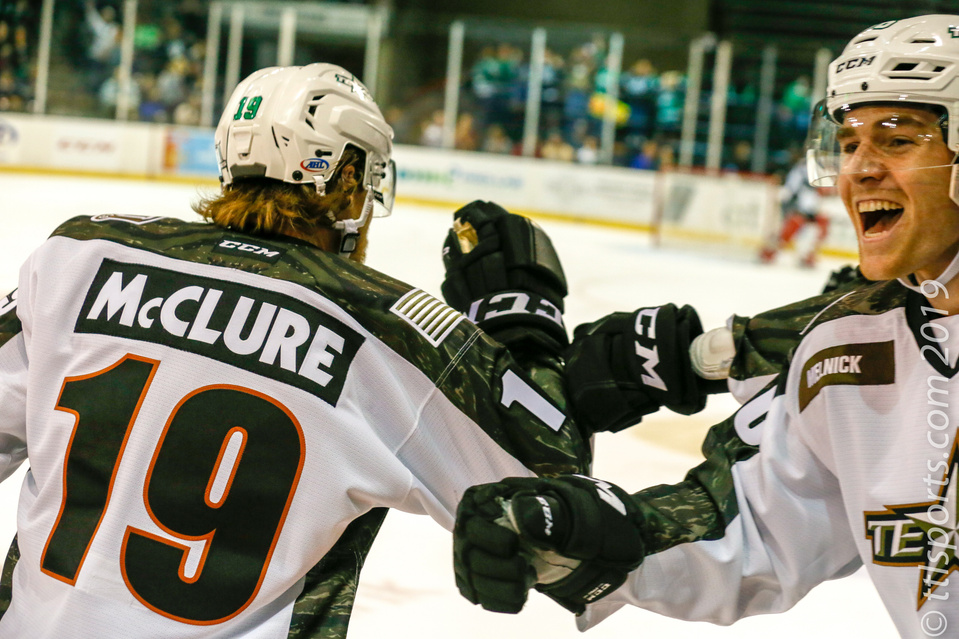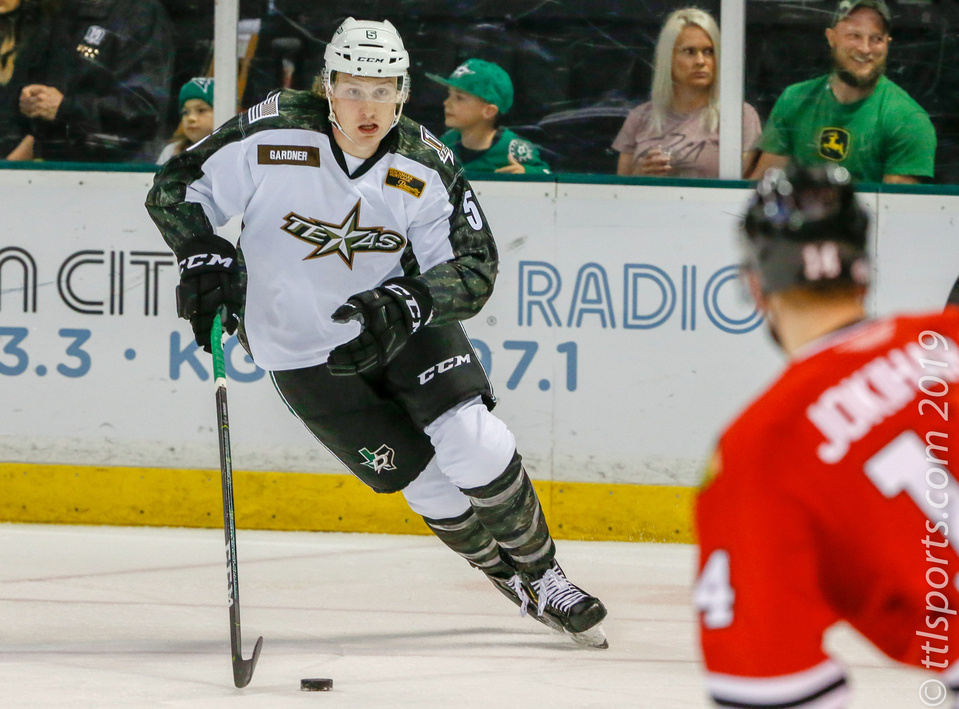 The Texas Stars (36-29-4-3) used five players with a combined 30 games of professional hockey experience in their battle with the Rockford IceHogs (33-29-4-6) for the final divisional playoff spot. And those players stepped up to the challenge.
Stars' goalkeeper Jake Oettinger, in only his second professional career game, held the IceHogs to a single goal. And center Ty Dellandrea, in only his seventh career game, scored his first professional goal, which was also the game winner.
"Give our guys a lot of credit. They grinded out a hard fought win. We had five young kids in the lineup who had only played three or four pro games," said Texas Stars head coach Derek Laxdal. "Give them a lot of credit. They really rose to the occasional and managed the game well."
Brad McClure gave the Stars the lead just 6 minutes into the game. The game was a defensive battle until Peter Holland of the Icehogs slipped the puck between the pads of Texas goalie Jake Oettinger to tie the game.
The outcome of the game turned when Ty Dellandrea of Texas was interfered from behind as he approaches Rockford goalie Colin Delia. Dellandrea was awarded a penalty shot that he put over the left shoulder of Delia. Dellandrea's goal was the first in his AHL career and the game winner for the Stars.
The IceHogs threaten late in the game when they pulled their goaltender. But the frenetic push to tie the score was unsuccessful. Texas won 2-1.
Texas goalkeeper Jack Oettinger earned the win in his first start on home ice. Oettinger made 22 saves on 23 shots.
Commenting on Oettinger's performance, Laxdal said, "Jake is a special goaltender, obviously from where it was drafted. He's a future NHLer."
Rockford goaltender Collin Delia was assigned the loss. Delia allowed two goals on the 28 shots.