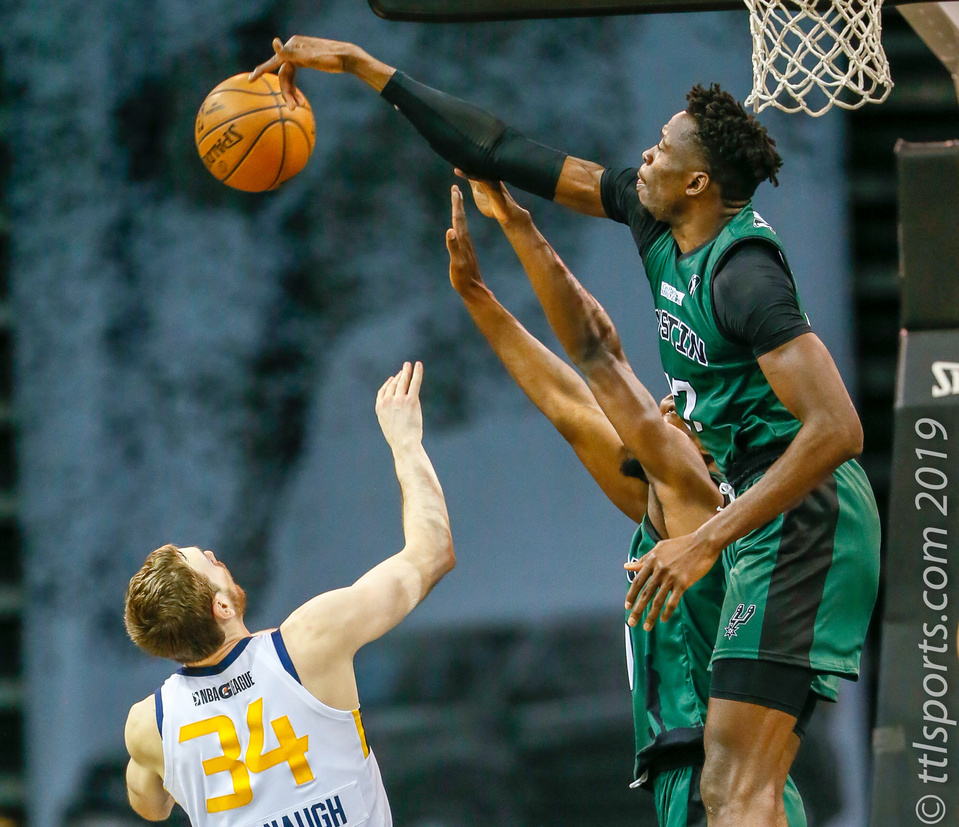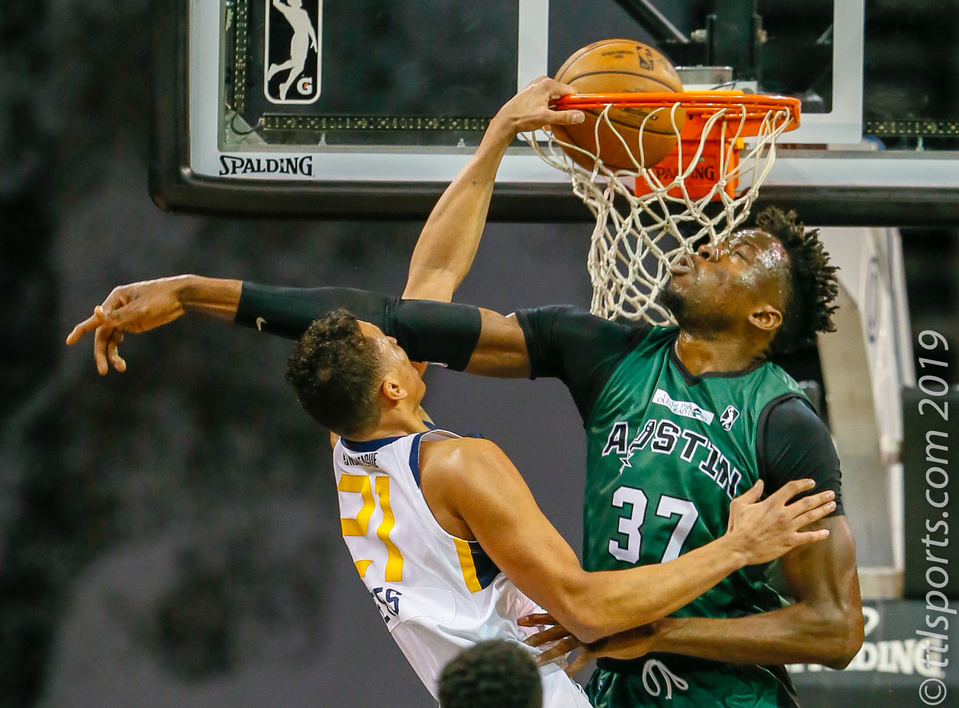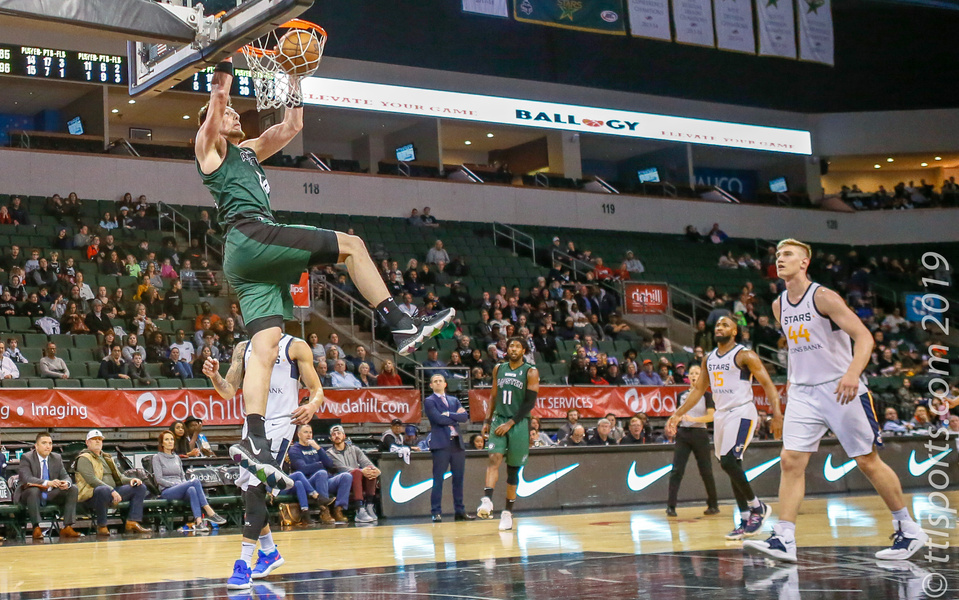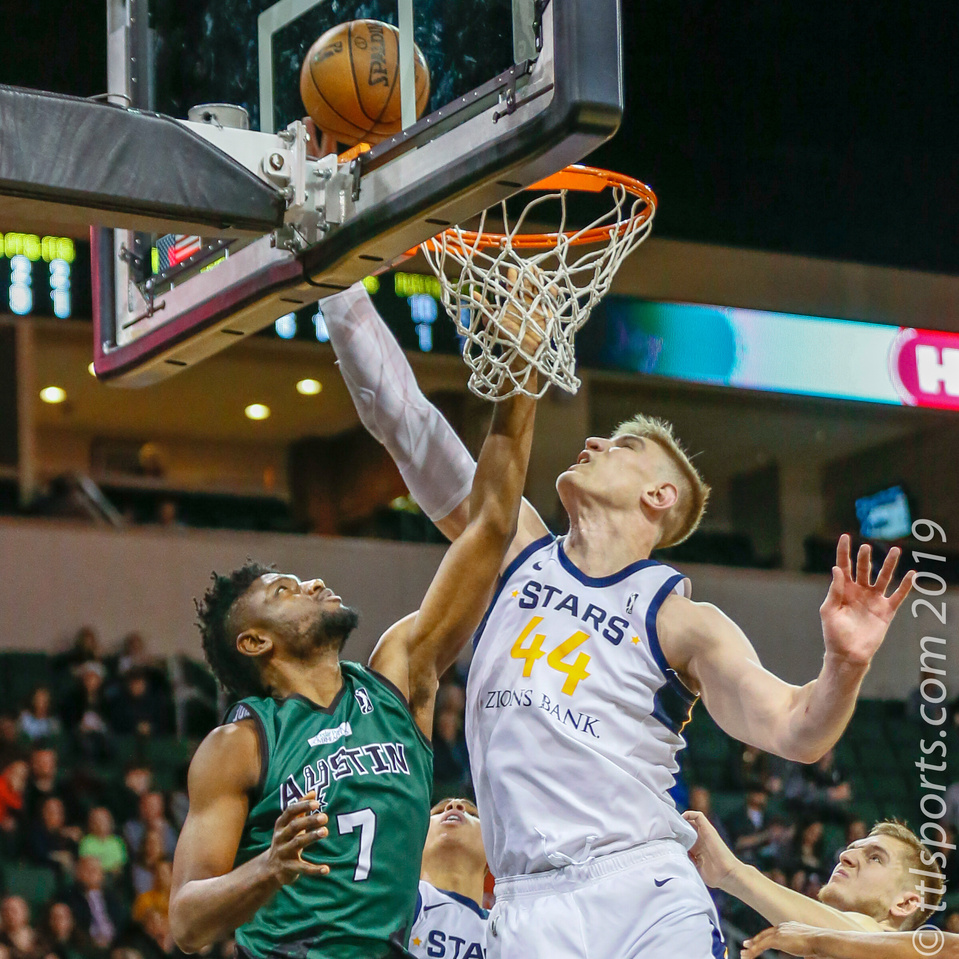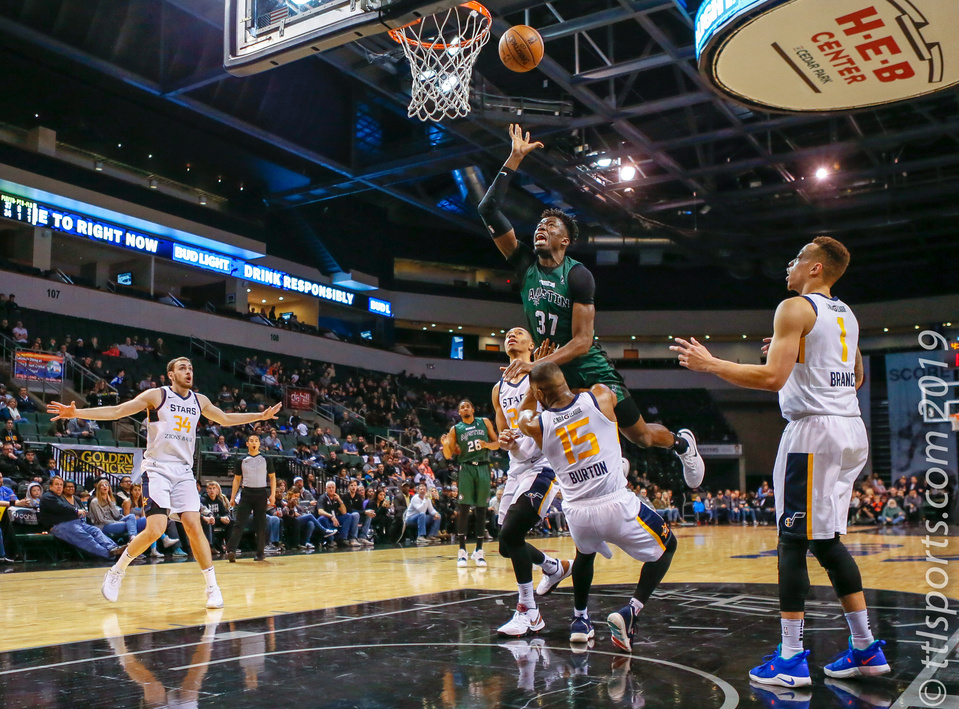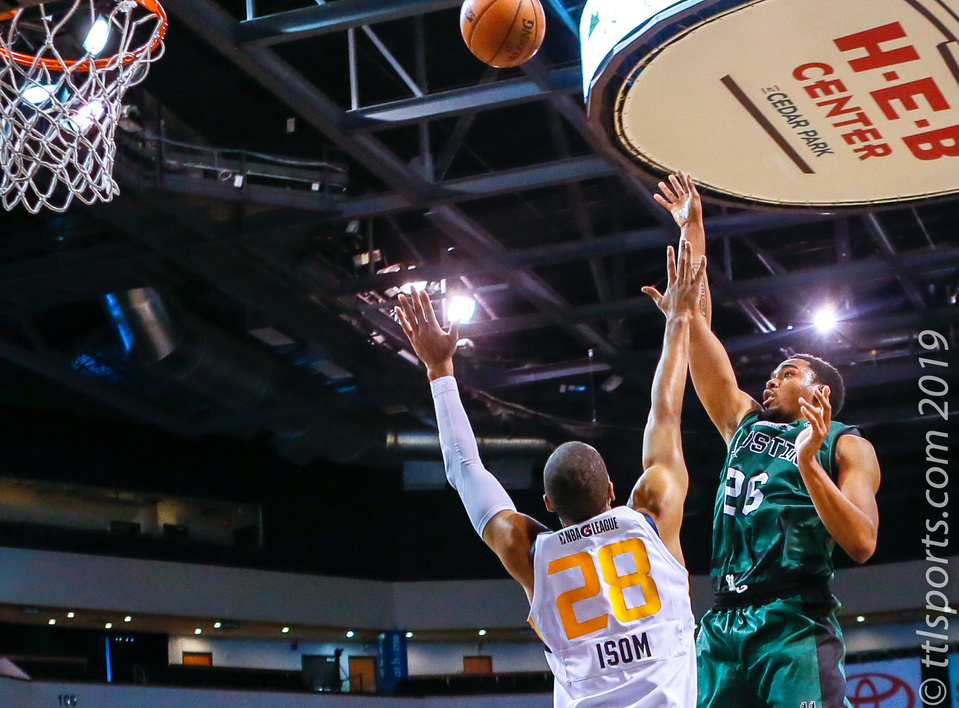 After a breathtaking win on Friday against a superior team, the Austin Spurs (16-20) fell to peer in a game they could have won. The Salt Lake City Stars (18-18) defeated the Spurs, 98-89.
The Stars were led by 7-foot, 2-inch, 290 pound Isaac Haas. Haas easily maneuvered the court putting up 21 points and pulling down 6 rebounds in 25 minutes of play. Four additional Stars players notched double-digit scores, including Naz Mitrou-Long with 15 points, and Tanner McGrew coming off the bench with 14.
Drew Eubanks led the Spurs with 21 points and 10 rebounds. Josh Huestis added 15 points in his best outing of the season.
The positives in the Spurs play were not enough to out-weigh the negatives. Austin controlled the boards, out-rebounding Salt Lake City 47-41, producing 17 second-chance points.
However, the team's Inability to drop the 3-point shot hurt them, making on 6 of 25 attempts (24%). Additional, the bench did not set-up, allowing 71 more points than it scored. The largest deficient went to Jordan Green and Travis Bader at -19 points each. Austin failed to make the 20-assist threshold, a good indicator of team performance.