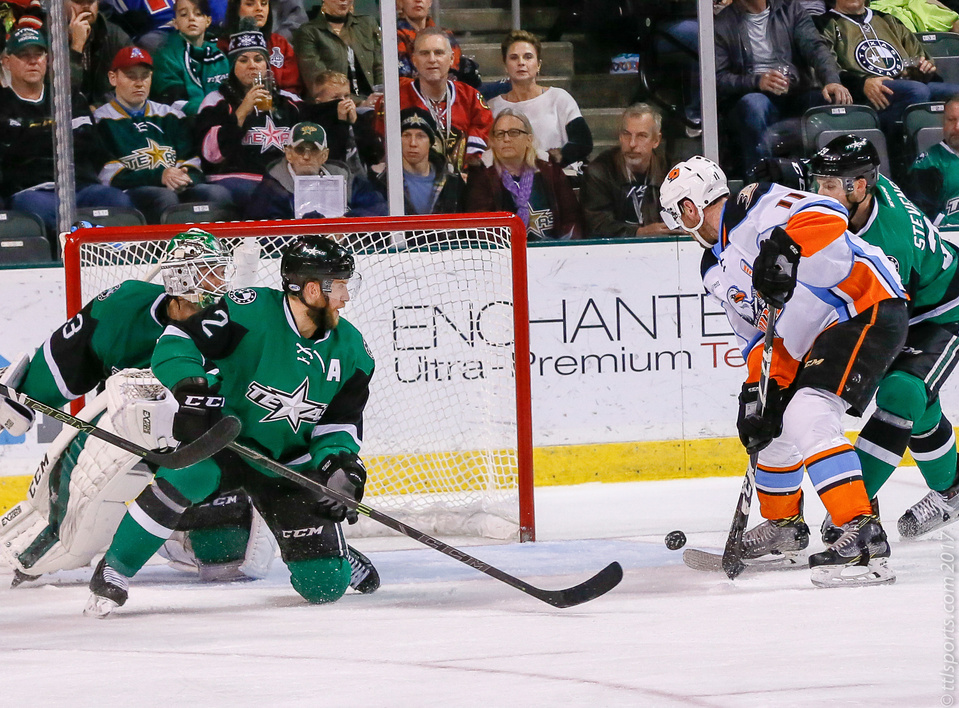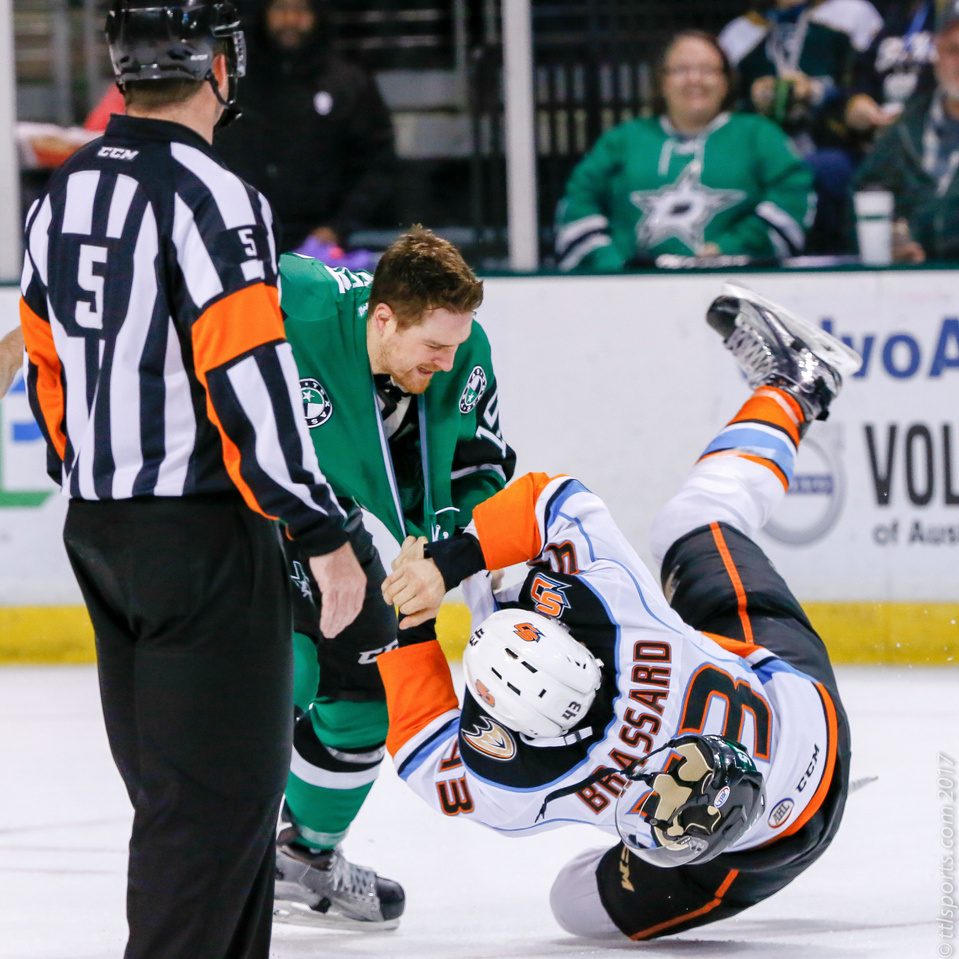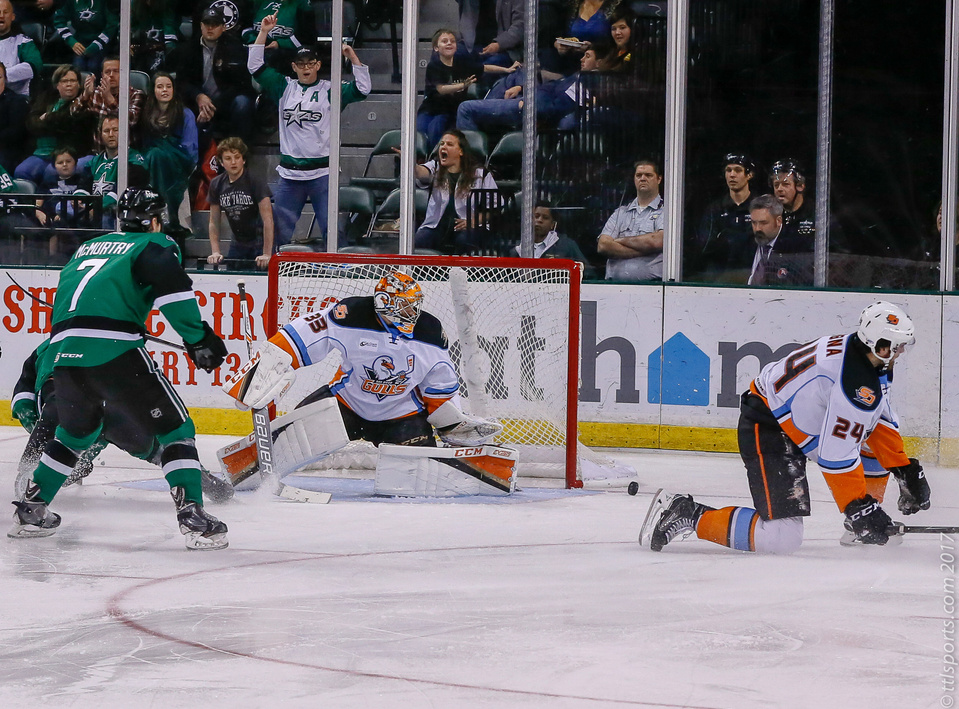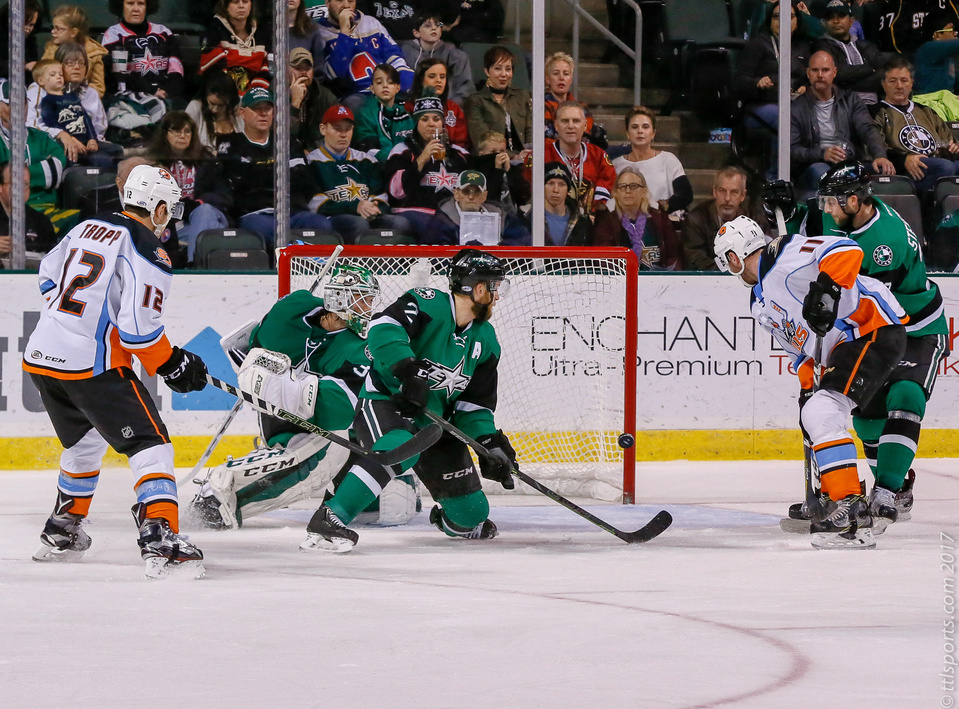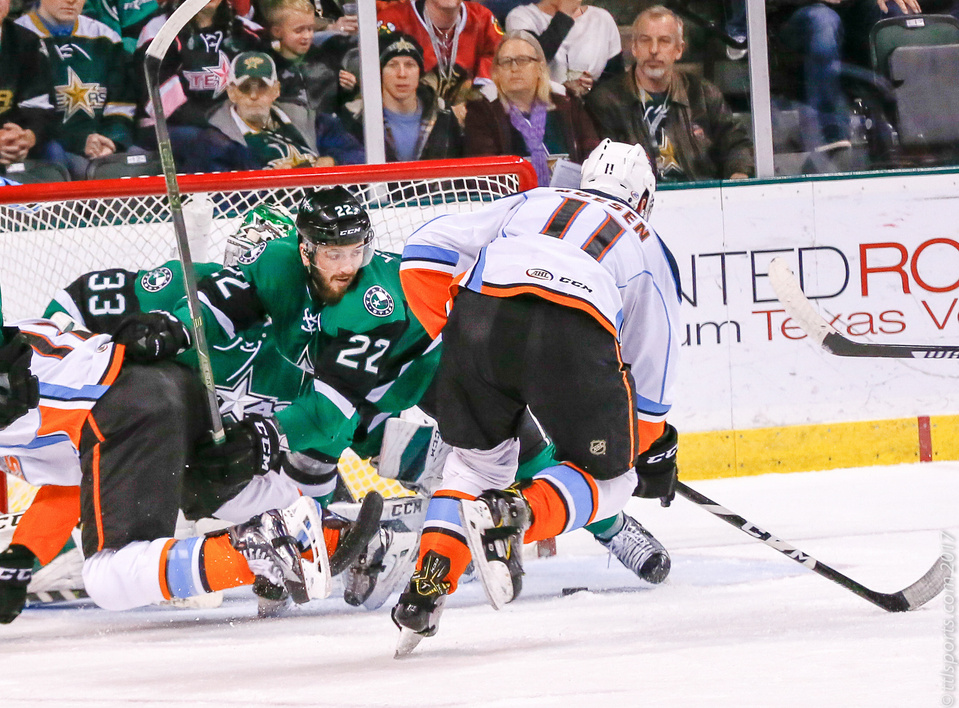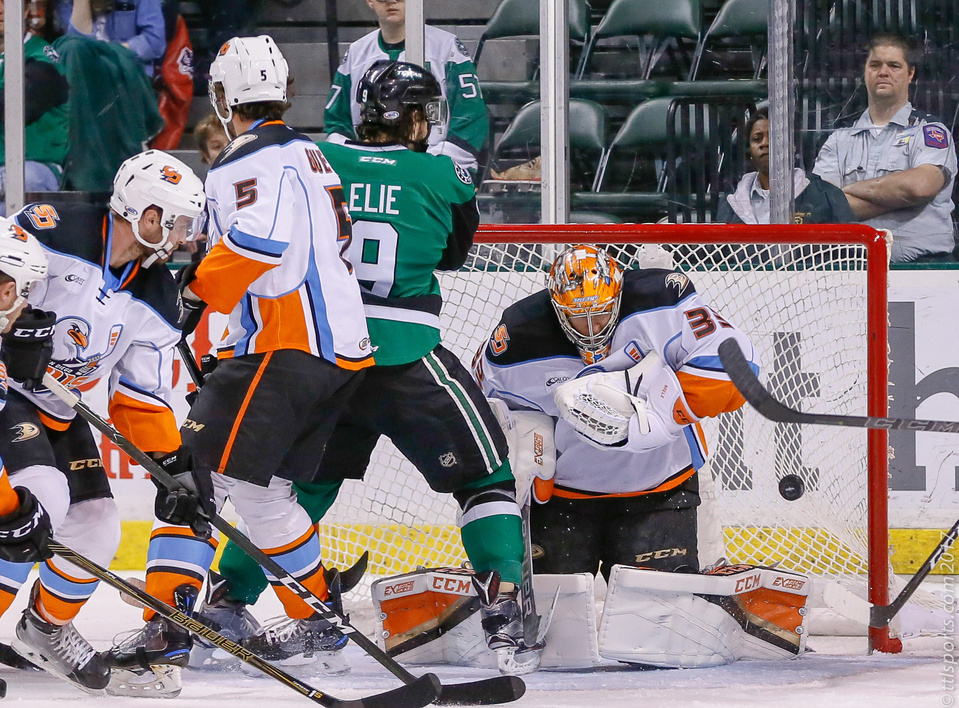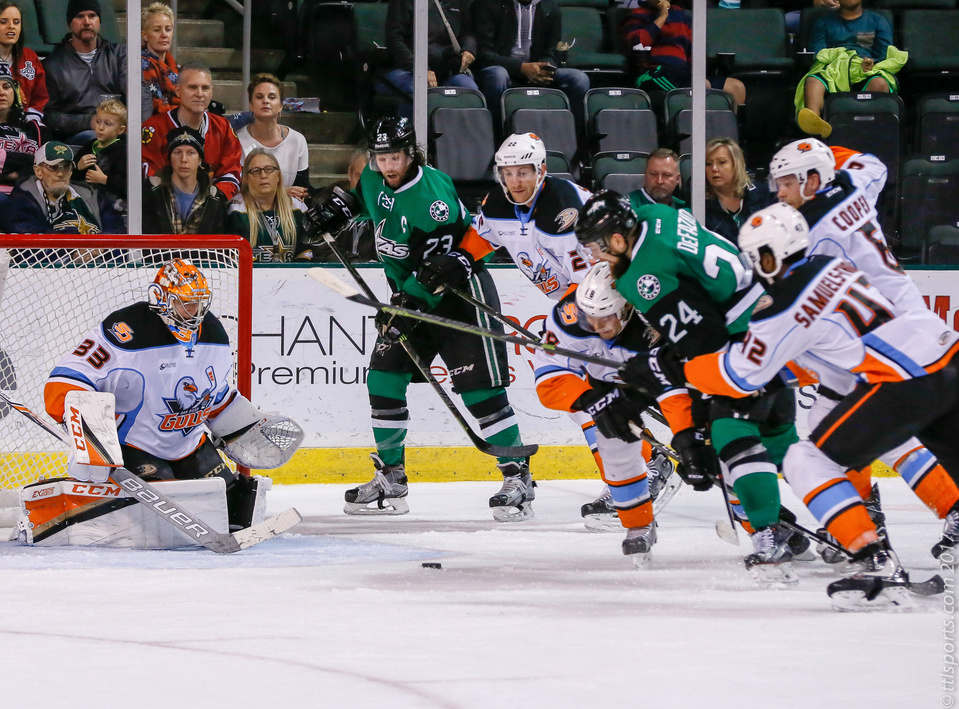 Quantity does not always produce quality, and the Texas Stars proved that on a very dysfunctional New Years Eve. The Stars needed 38 shots on goal to put one puck in the net, while San Diego Gulls needed only 23 attempts to score three times. Such was close of 2016 for 4500 very disappointed fans at the HEB Center.
The Texas Stars lacked moxie the previous game, generating only two minutes penalty minutes. This evening the Stars put all inhibition aside and produced seven penalties; unfortunately, they forgot to play defense while short handed and allowed two power play goals.
Brendan Ranford produces the Stars only goal over two games, assisted by Jason Dickinson and Matej Stravinsky. The Stars luck was so bad that Caleb Herbert failed to convert on a penalty shot early in the second period.
The final score was San Diego Gulls 3, Texas Stars 1.
My recommendation, eat lots of black-eyed peas on New Year Day.