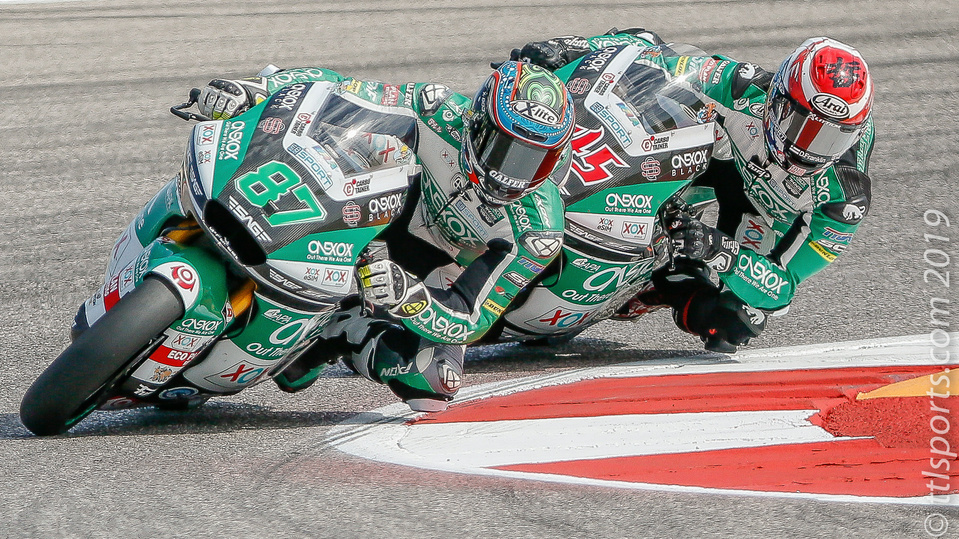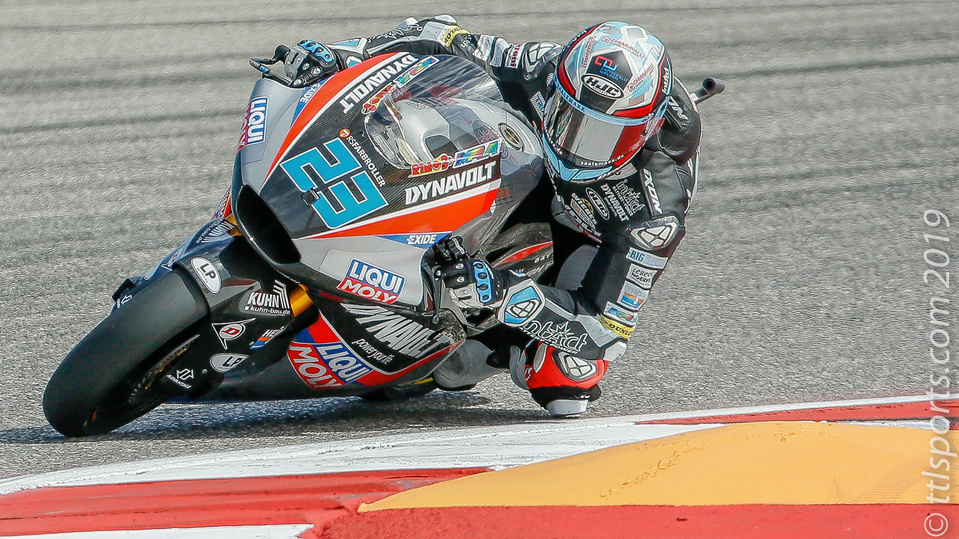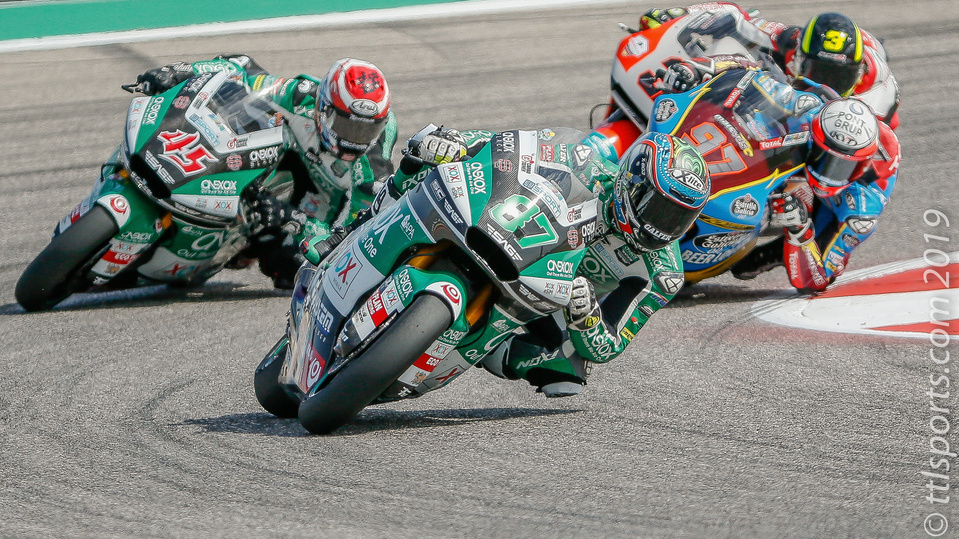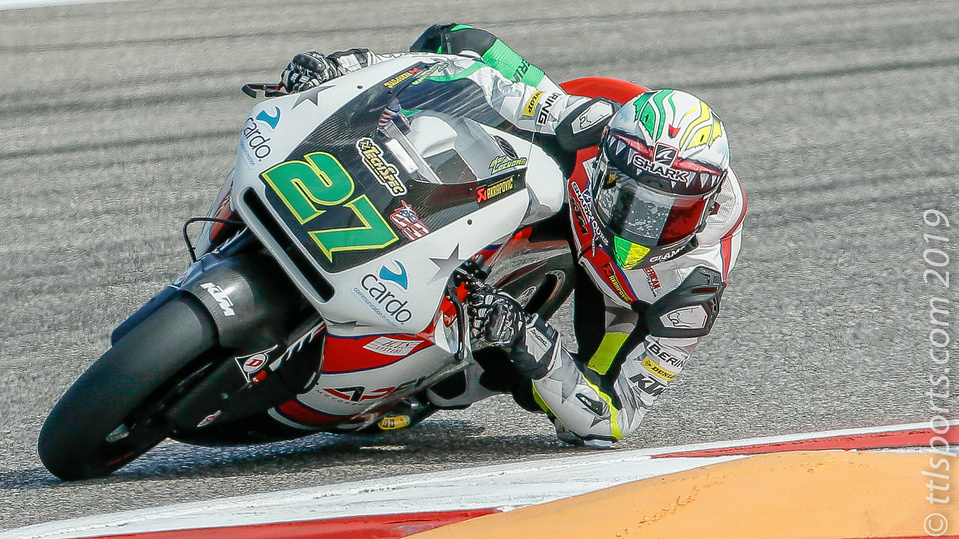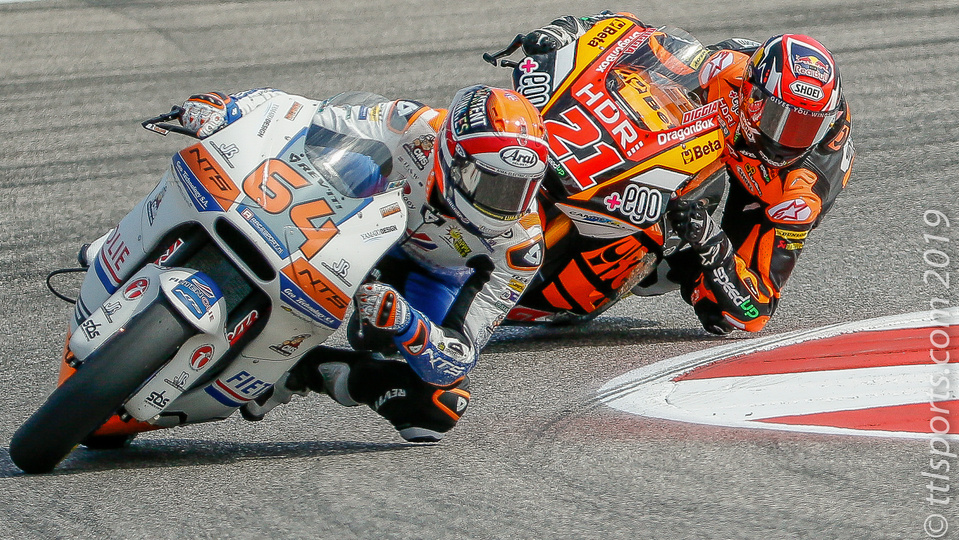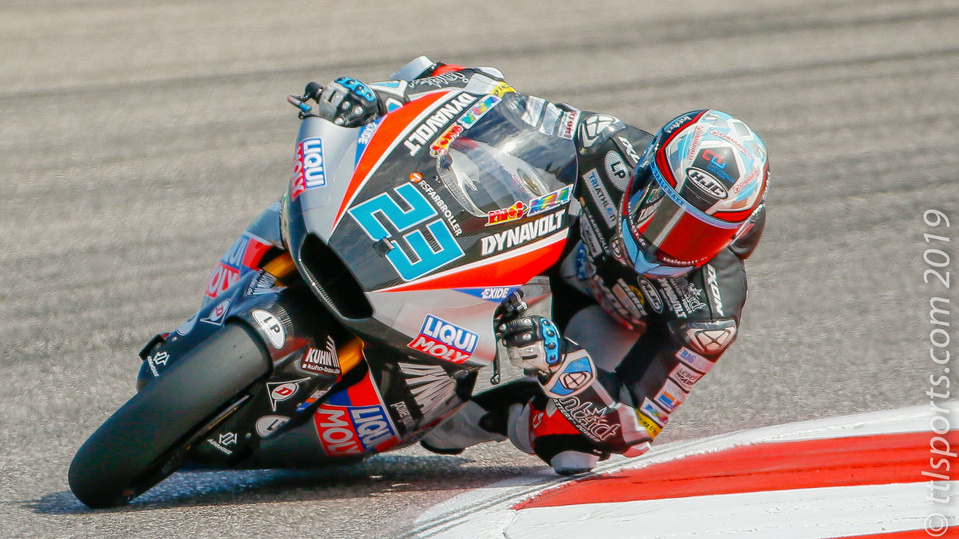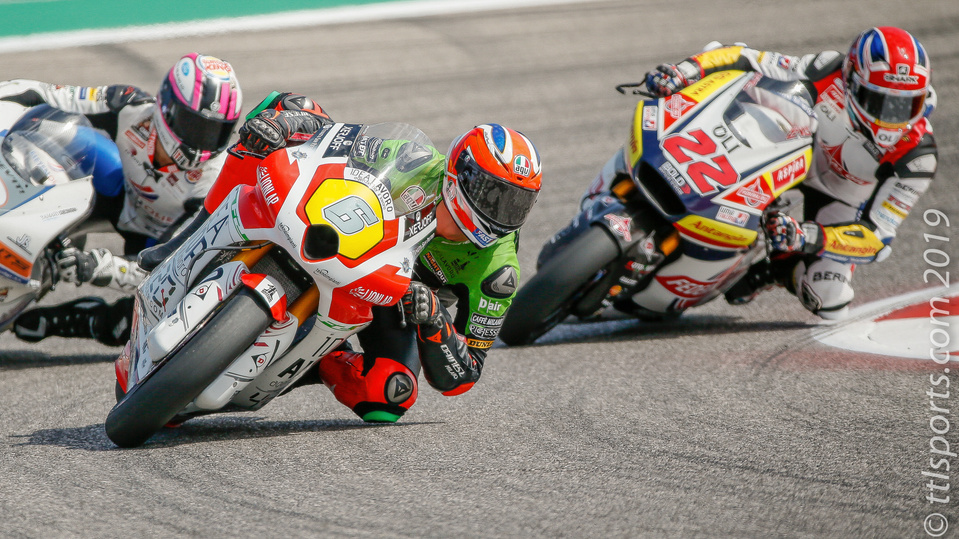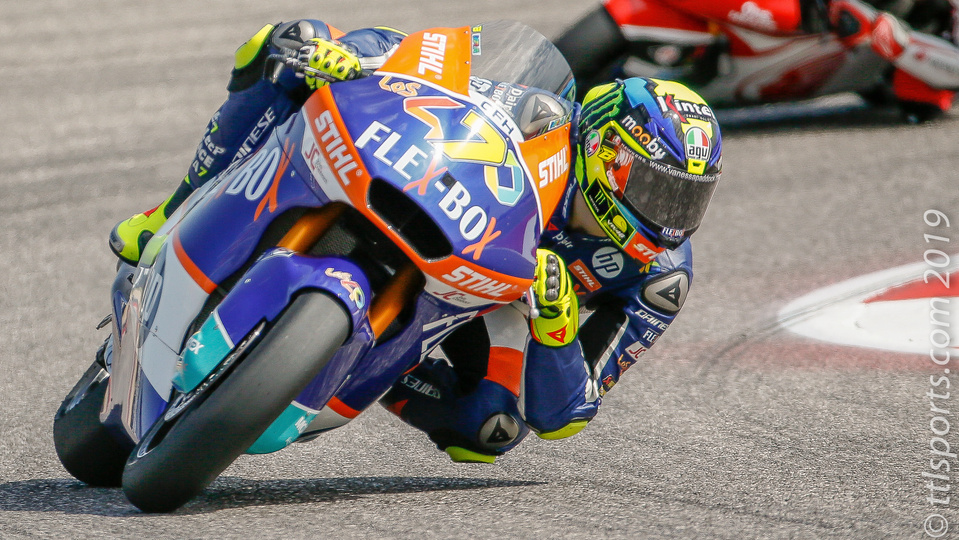 Marcel Schrötter and Tom Lüthi of Dynavolt Intact GP controlled the first day of Moto2 free practices at the Circuit of the Americas in Austin, Texas.
Moto2 is the middle sibling of international professional motorcycle racing. It is a step-up from Moto3, the entry-level rider development, but below MotoGP, the highest caliber of competition. Riders in Moto2, as well as technicians and mechanics, build experience to compete in MotoGP.
The equipment in Moto2 is slightly smaller than MotoGP. Moto2 uses an inline-three cylinder engine with 765 cc displacement and 140 break horse power (bhp), compared to the inline-four cylinder engine with 1000 cc displacement and 260 bhp ridden in MotoGP.
Marcel Schrotter of Germany completed the 3.4 mile circuit with the fastest lap time of 2'09.982 (285.5 km/hr). Schrotter's professional career started in 2007 before he moved to Moto2 in 2014. He joined Dynavolt Intact GP team in 2017 and earned his first podium visit in 2018 at the San Marino GP. Schrotter is in his third season with Dynavolt Intact GP.
Dynavolt Intact GP teammate, Tom Luthi, clocked the second fastest time of 2'10.490 (0.580 second gap). Luthi's professional career began in 2003 and transitioned to Moto2 in 2010. Luthi stepped-up to MotoGP in 2018 with EG 0,0 Marc VDS, but returned to MotoGP after a challenging rookie season.
The third fastest practice time came from Alex Marquez, younger brother of MotoGP rider Marc Marquez. Marquez's fastest lap was in 2'10.580 (288.4 km/hr), 0.598 seconds off the fastest time. Since joining Moto2 in 2015, Marquez had 14 podium finishes including three Grand Prix victories, five second-place finishes and six third-place finishes.