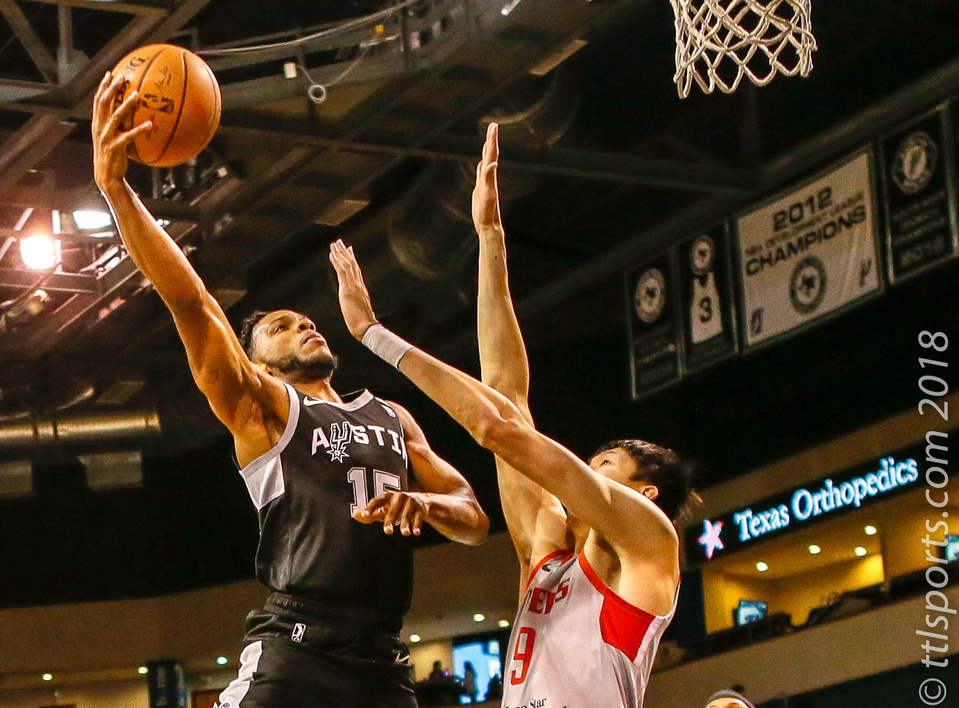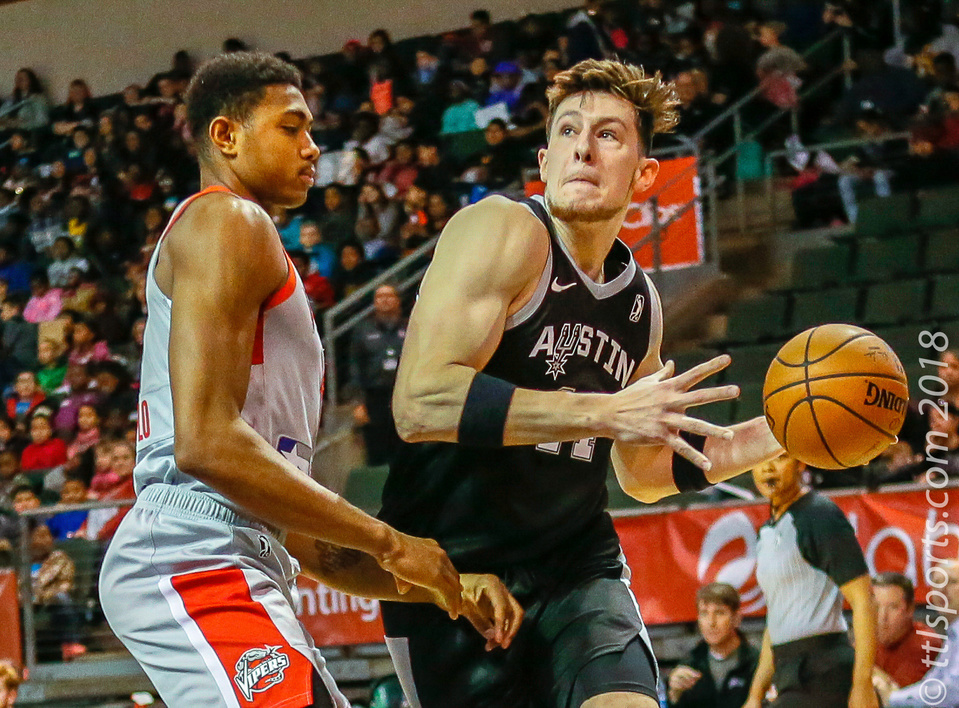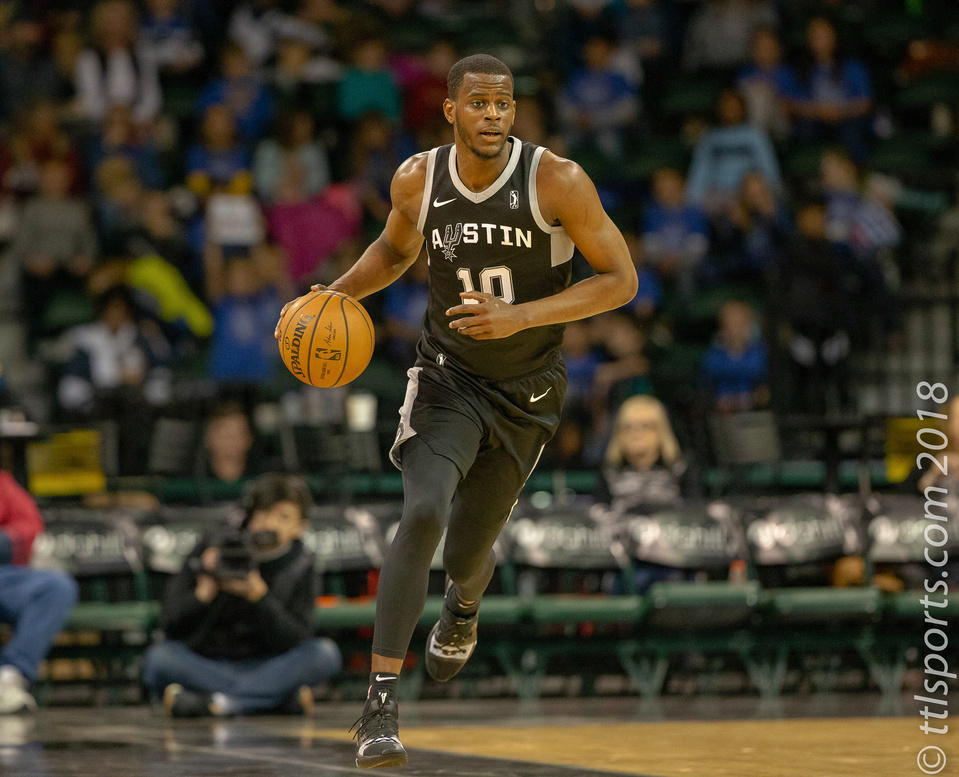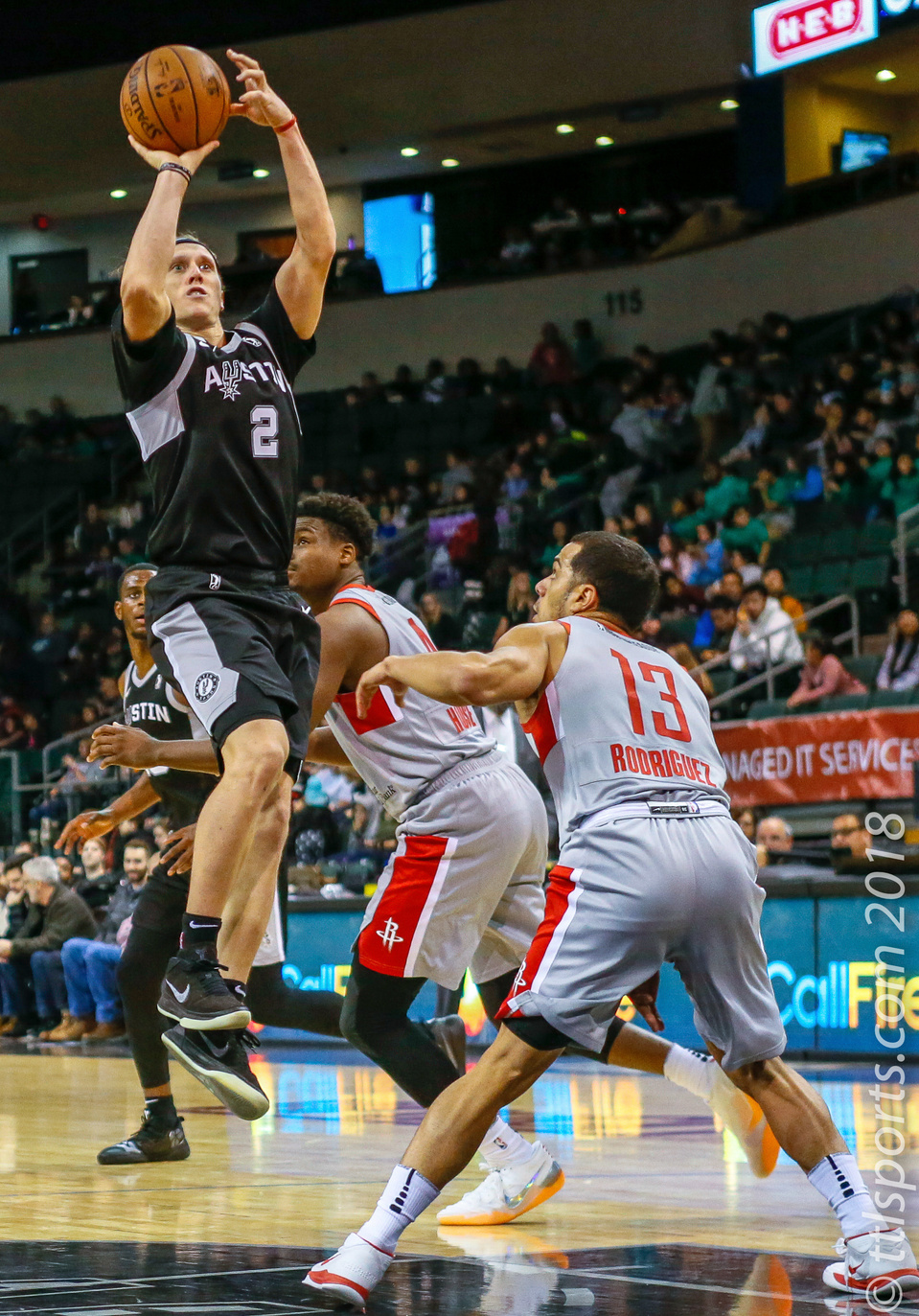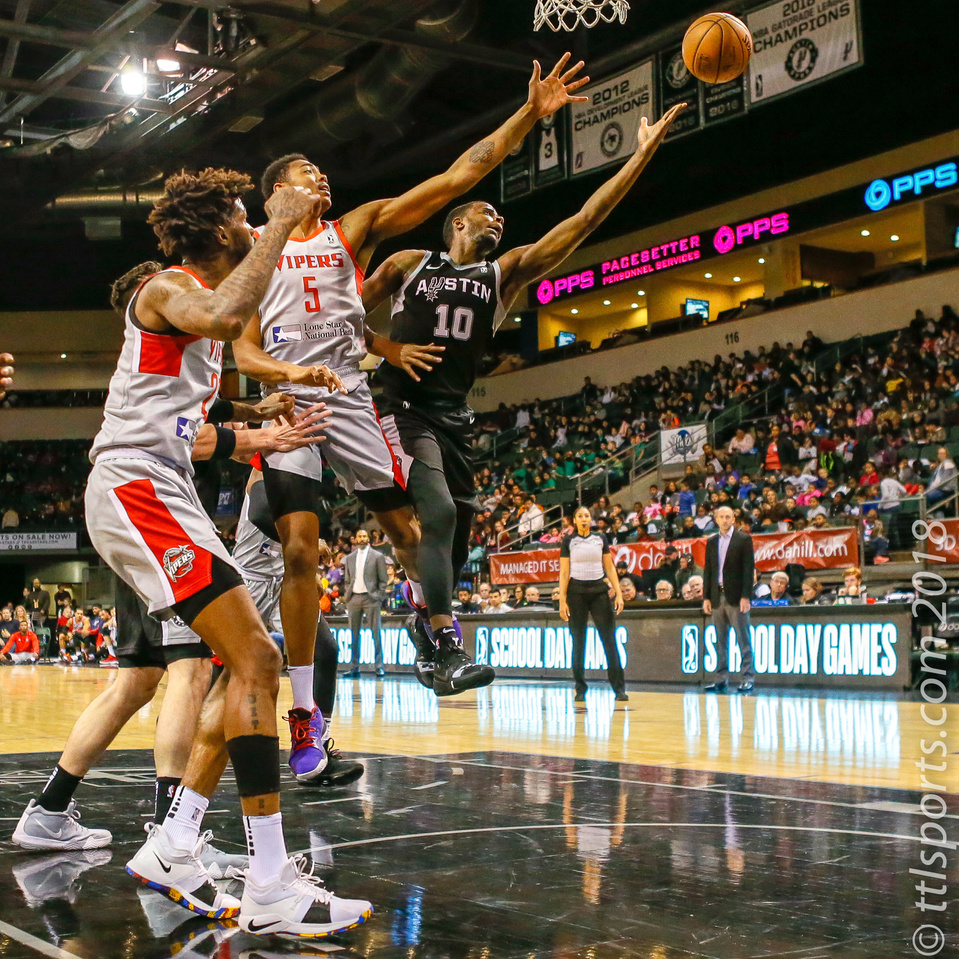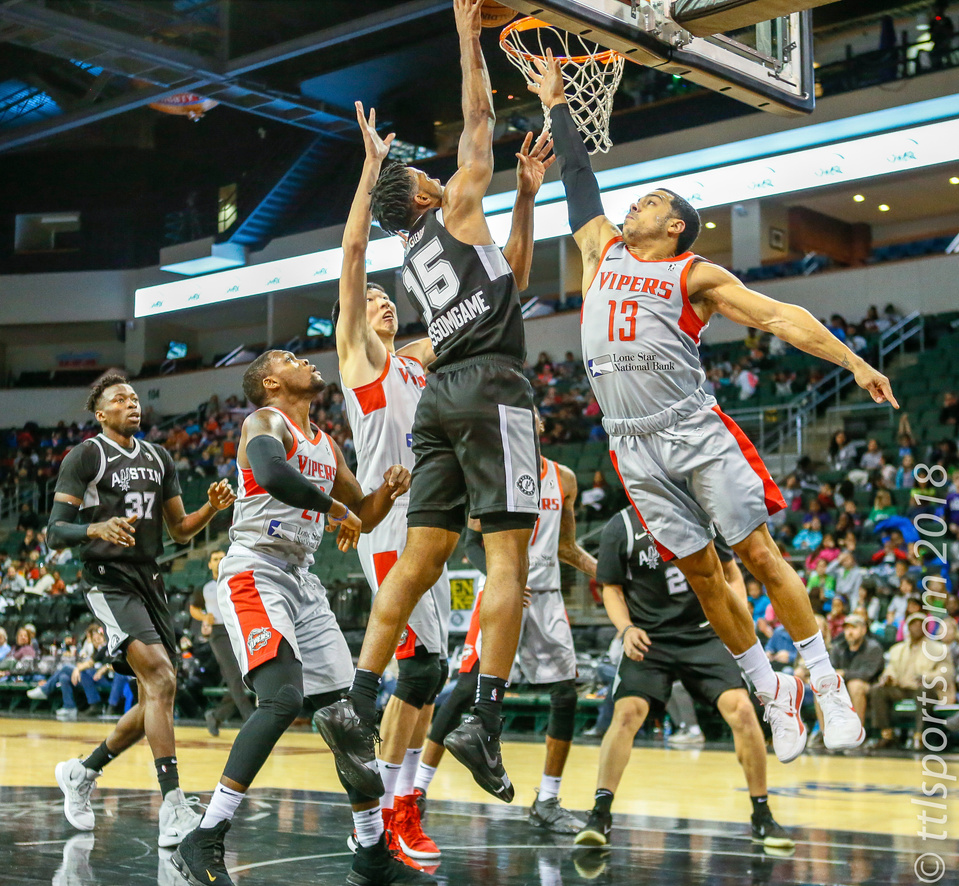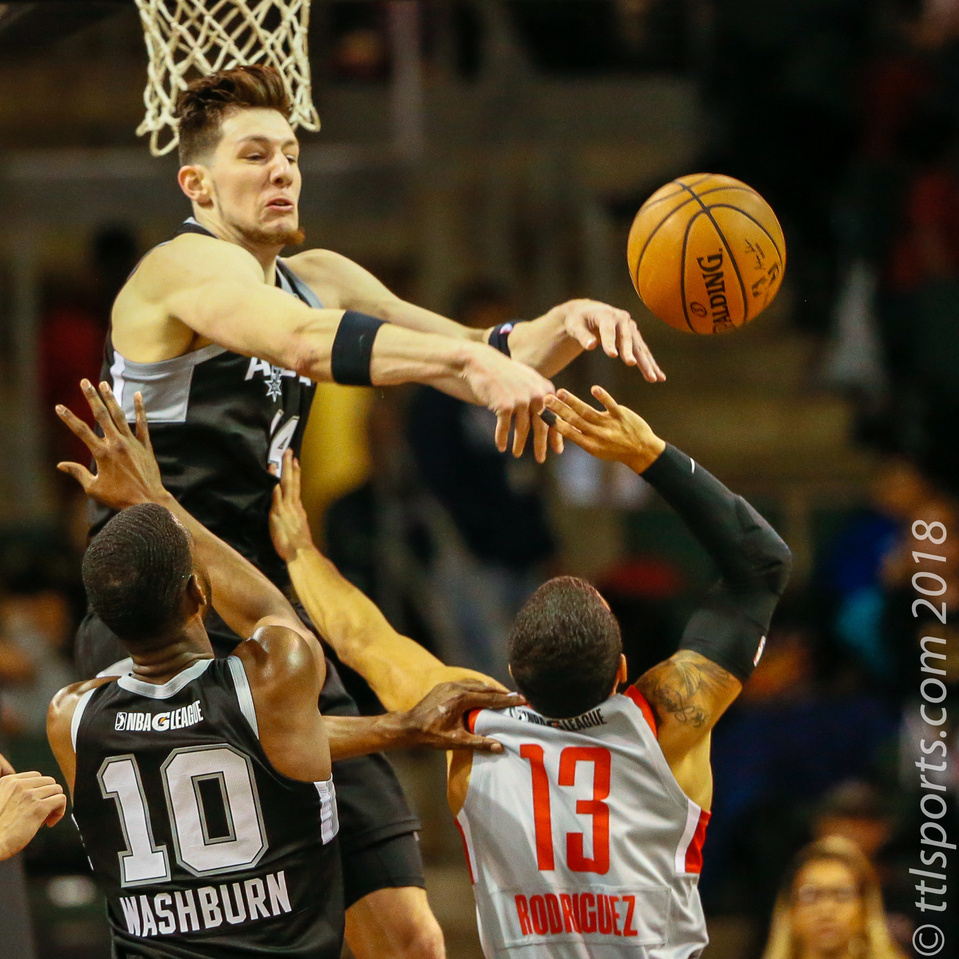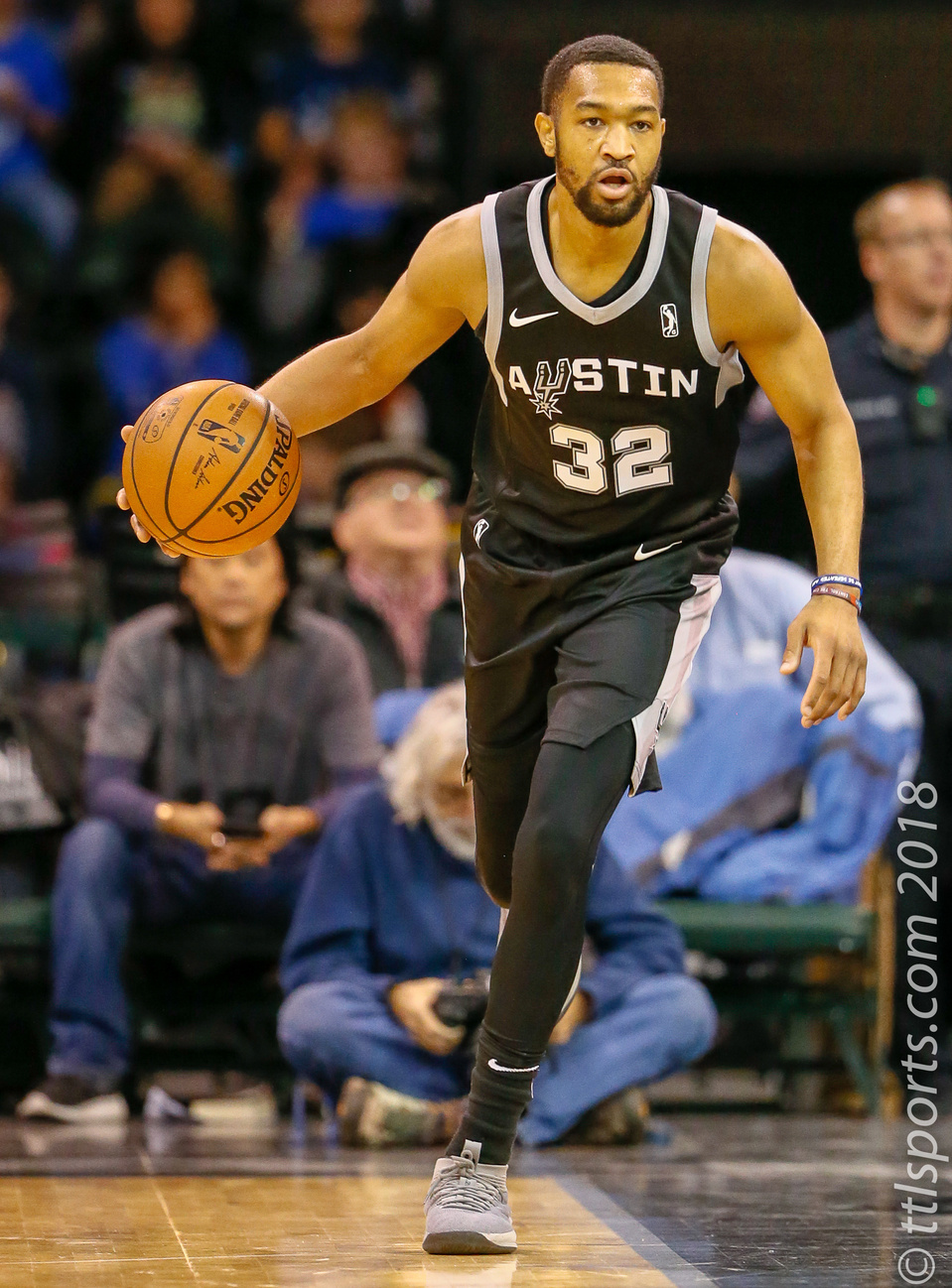 The Austin Spurs (2-2) defeated the Rio Grande Valley Vipers (2-2) 114-97 in what statistically their best game of the year.
The Spur shot 58% (42-74) from the field, 45% (10-22) from distance, and were perfect from the foul line (20-20). Conversely, the Vipers struggled, hitting only 40% (37-93) of field goals, 23% (7-30) from beyond the arc, and 64% (16-25) from the foul line.
Jaron Blossomgame and Jeff Ledbetter led the Spurs with 26 points each, with Ledbetter hitting 6 of 11 three-point attempts. Drew Eubanks contributed 22 points, five rebounds, and five block shots. Julian Washburn contributed a double-double with 19 points and 13 rebounds.
Angel Rodrigeuz led the Vipers with 24 points. Seven-foot one-inch Houston Rockets assignee Zhou Qi contributed 16 points and 10 rebounds. Danuel House also added 16 points.