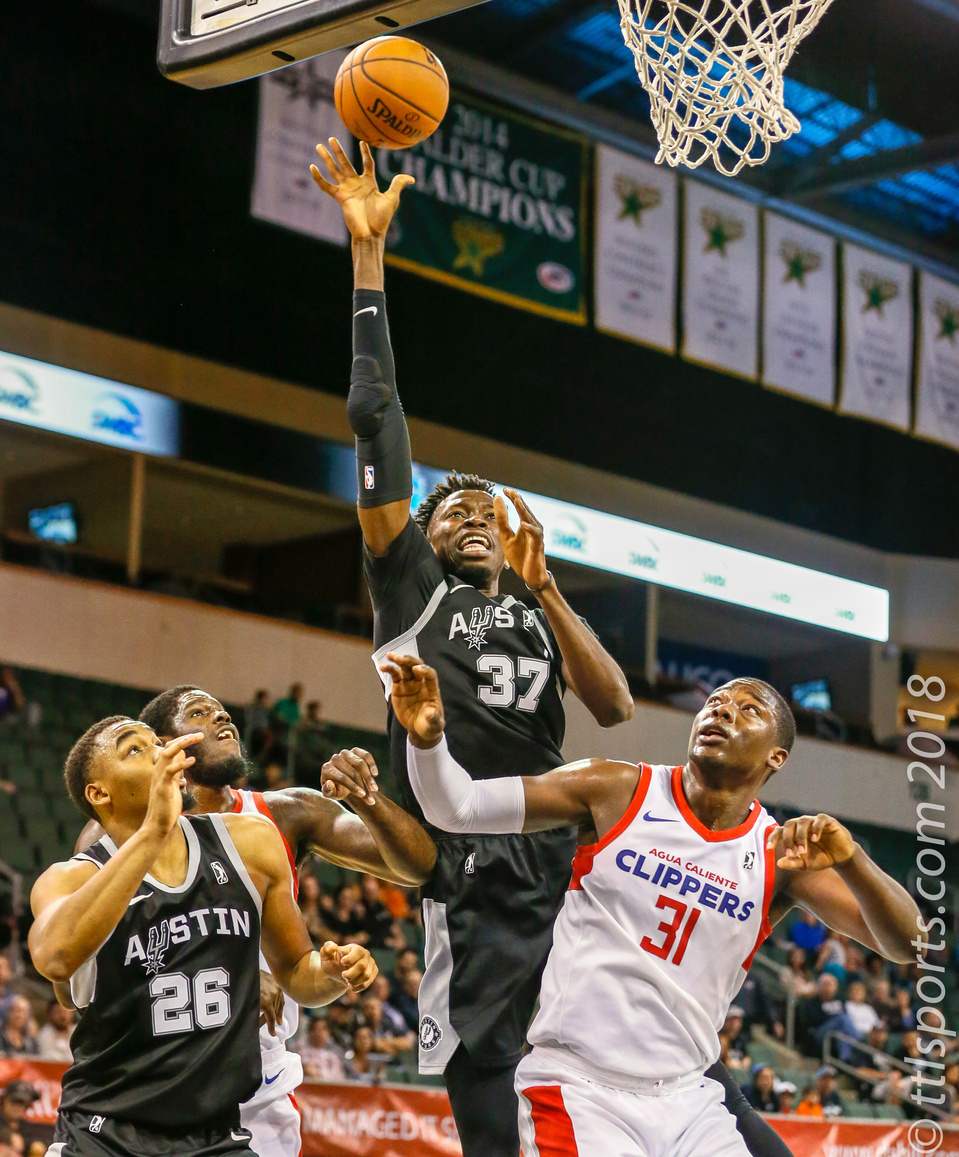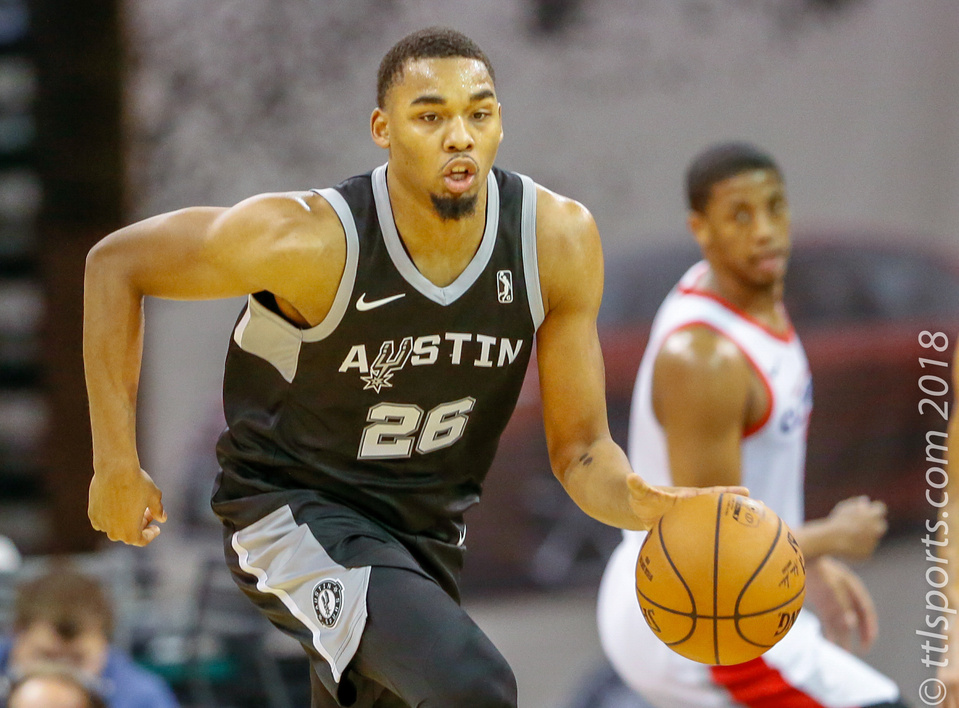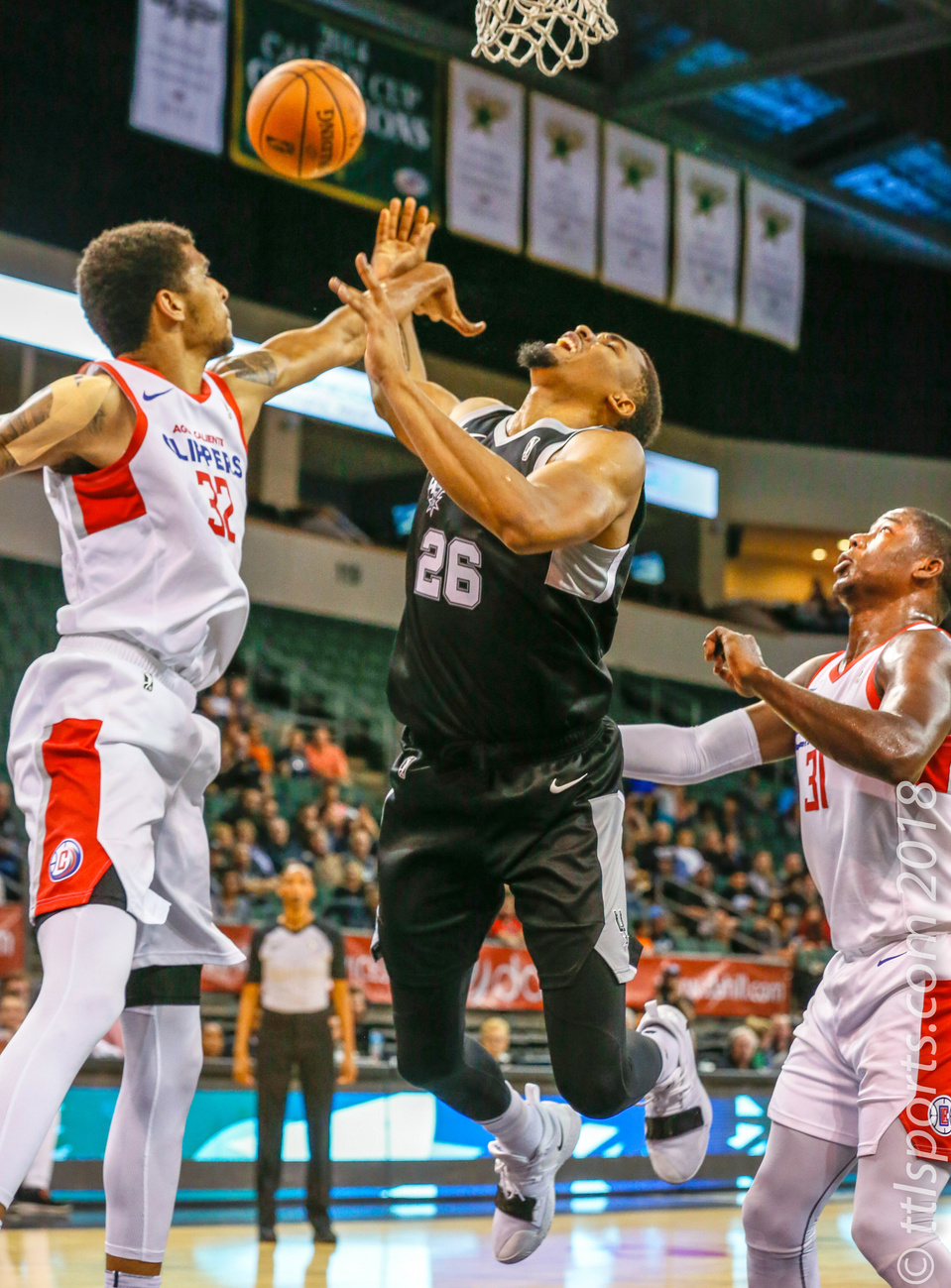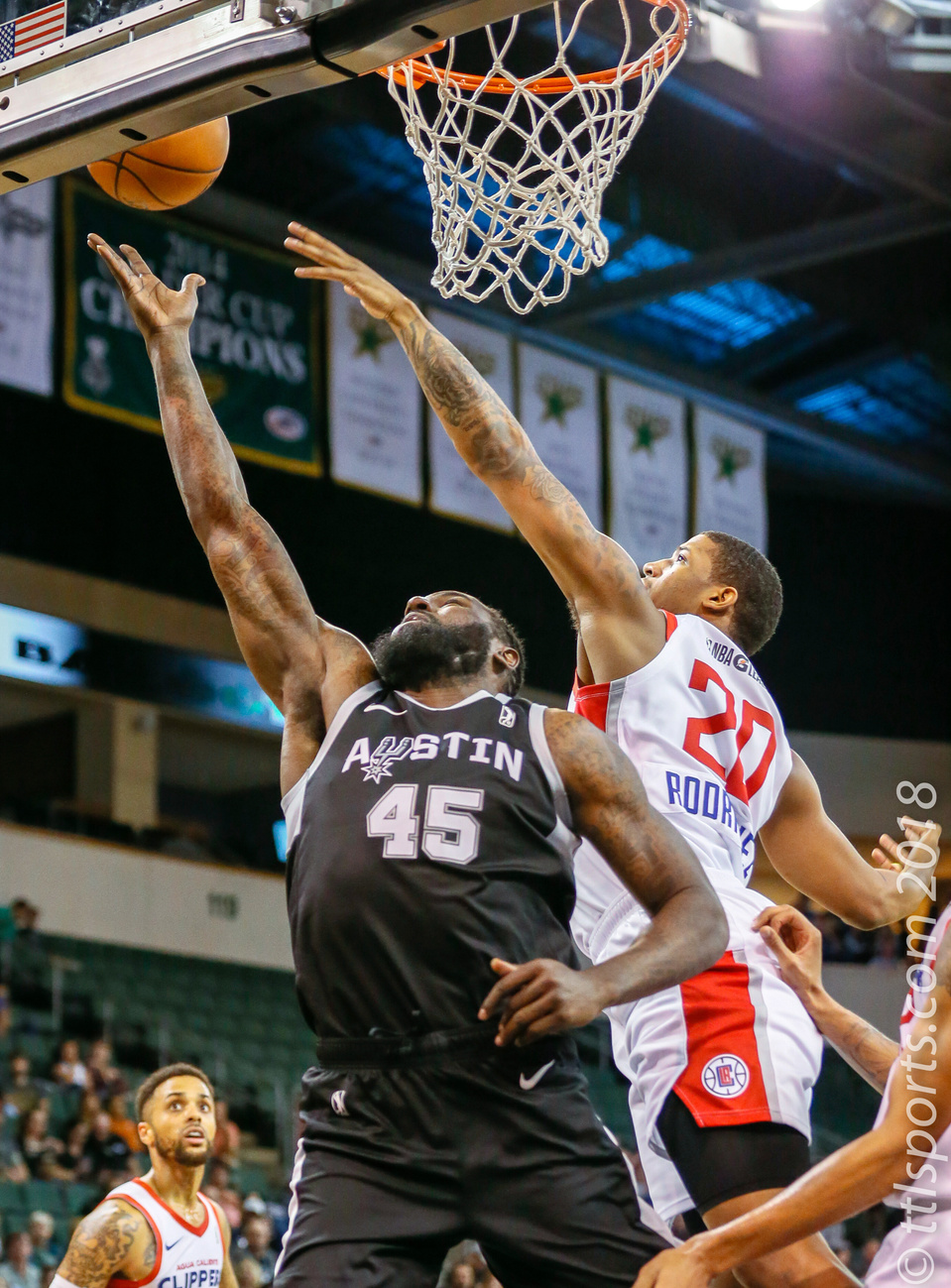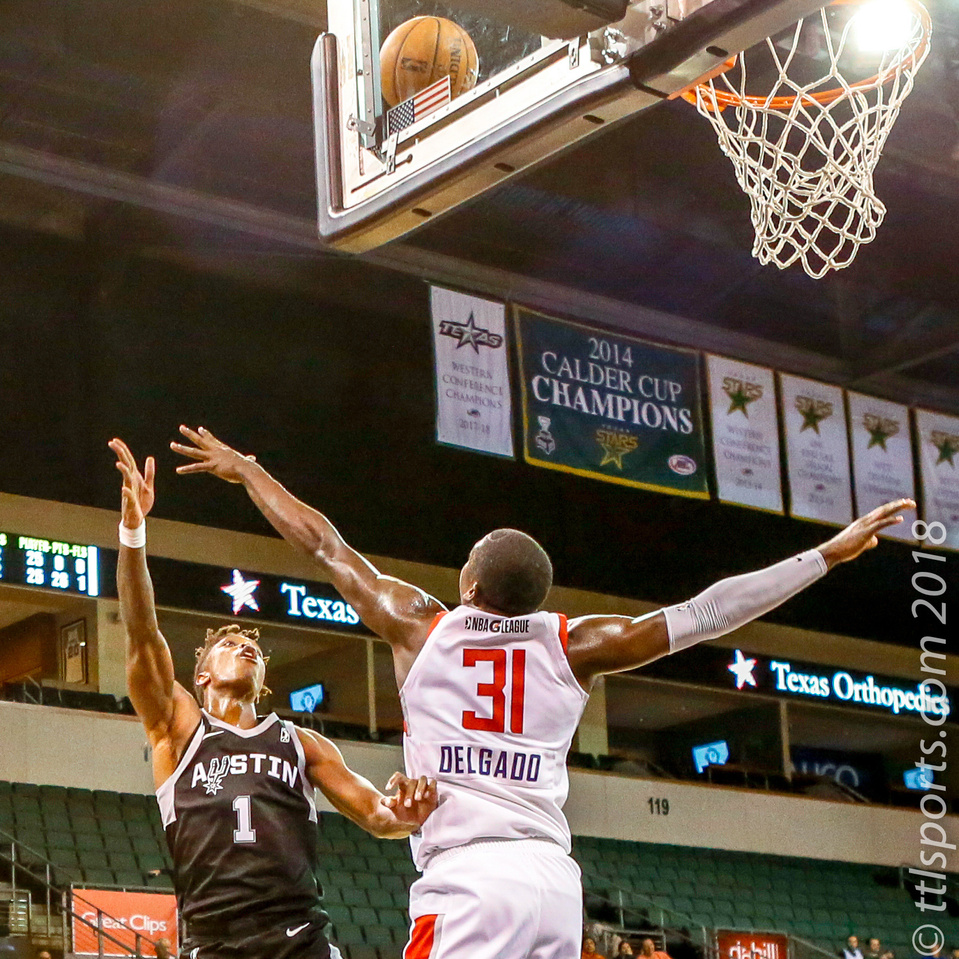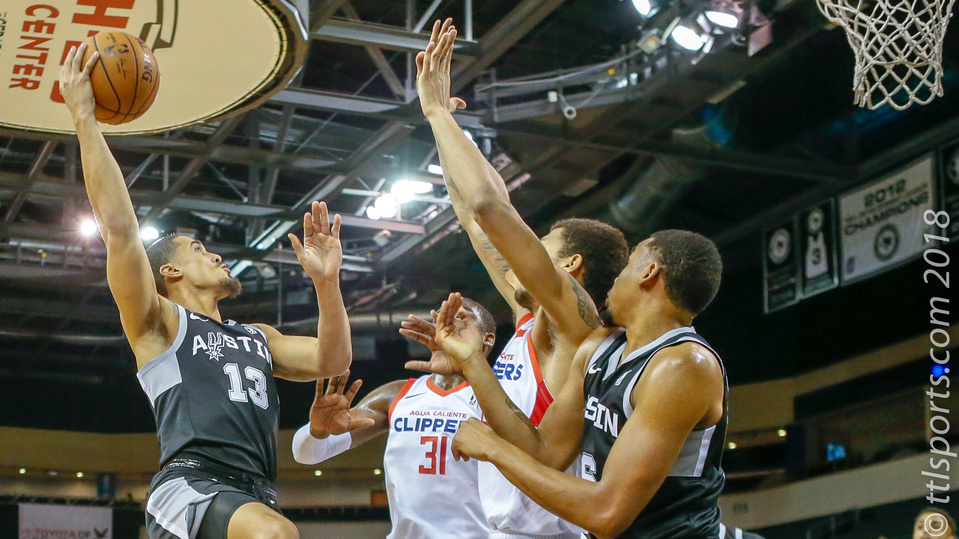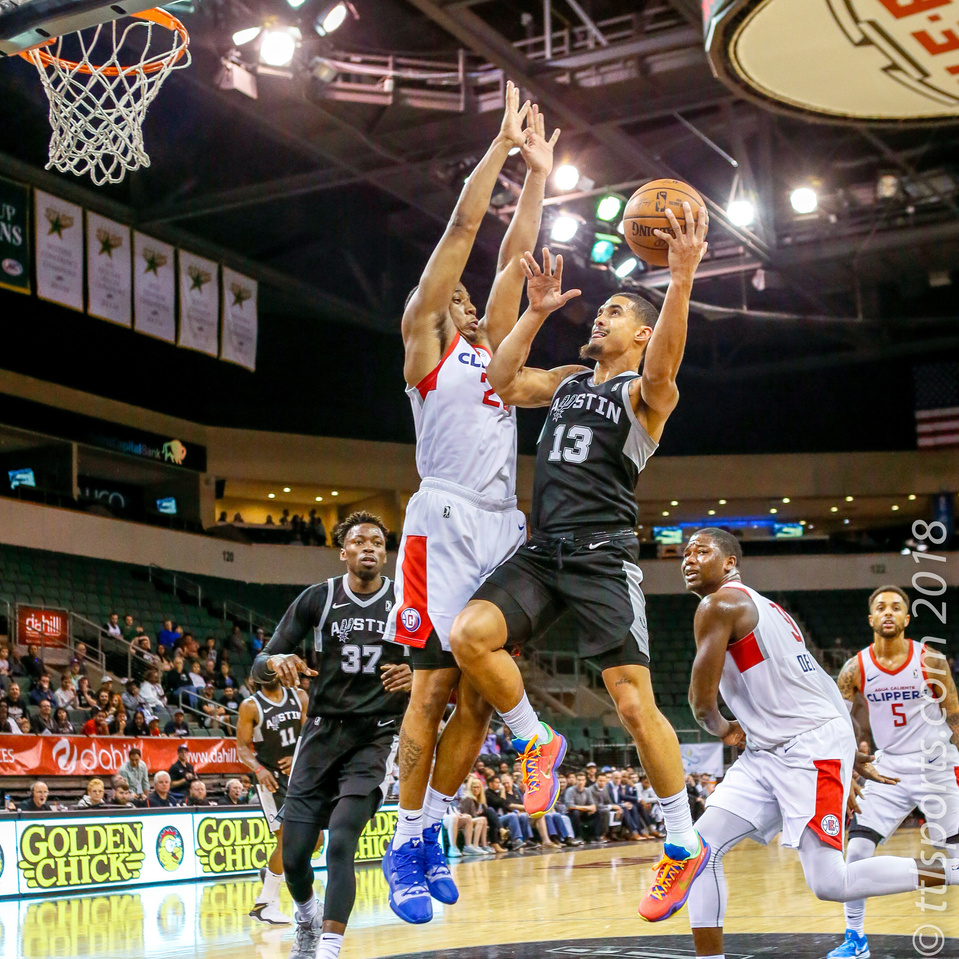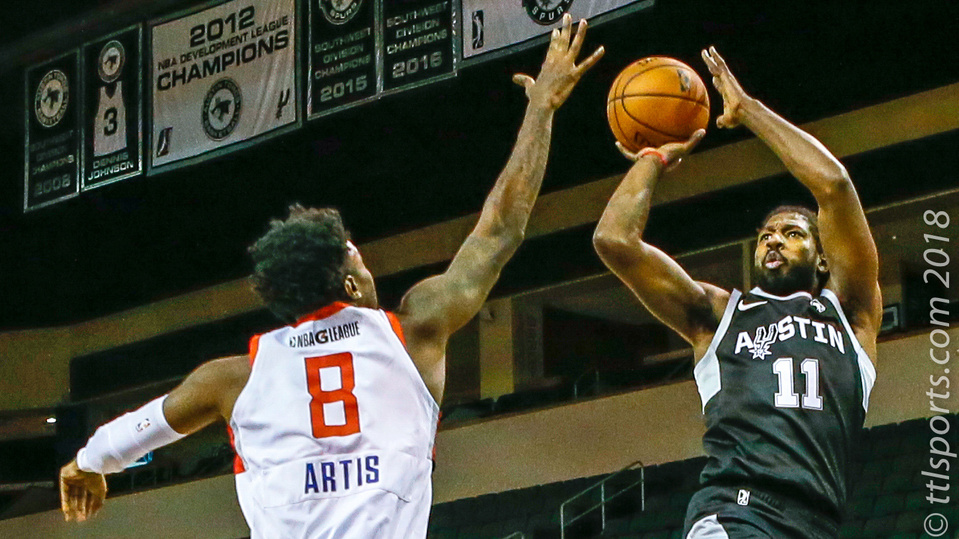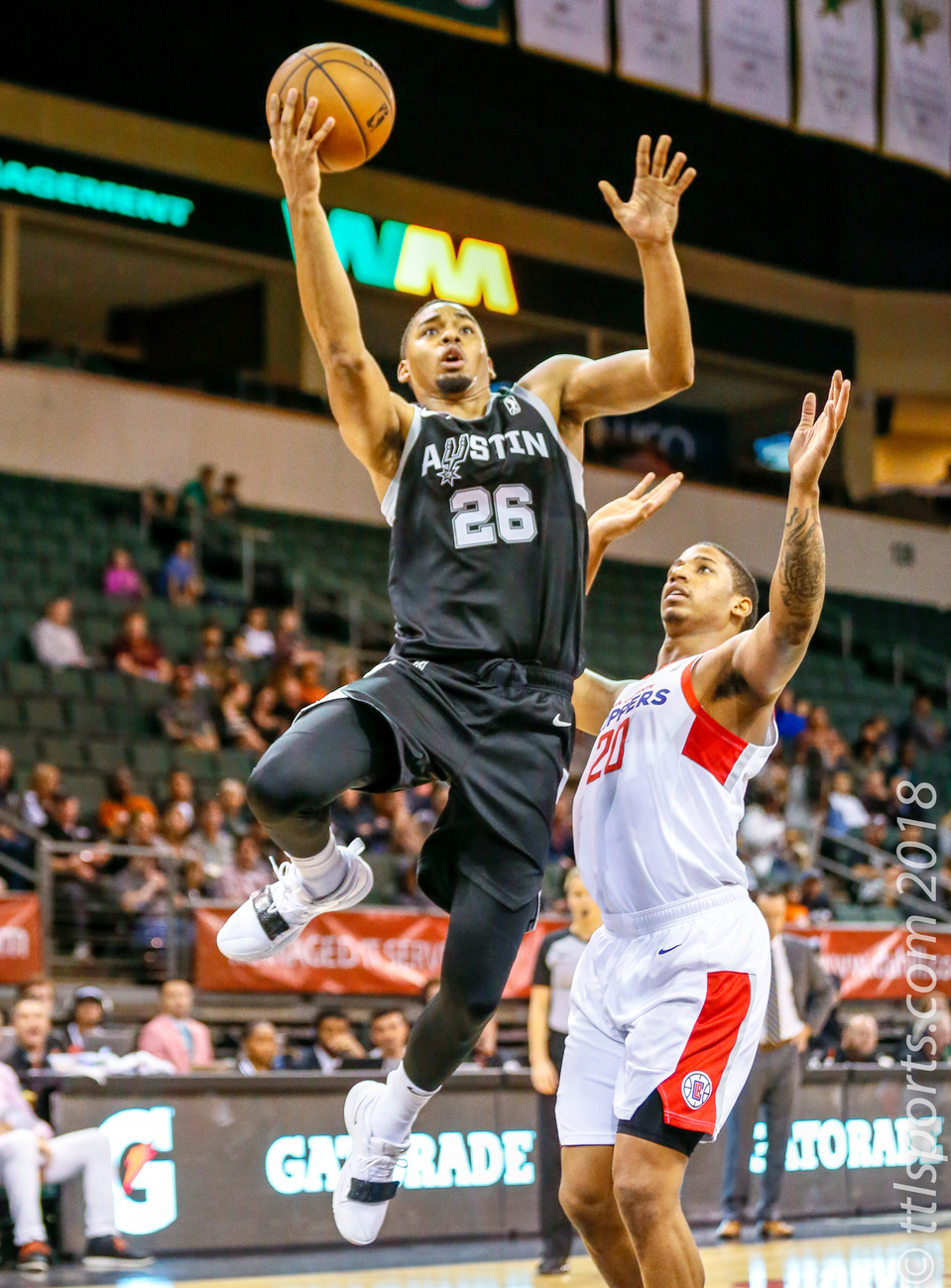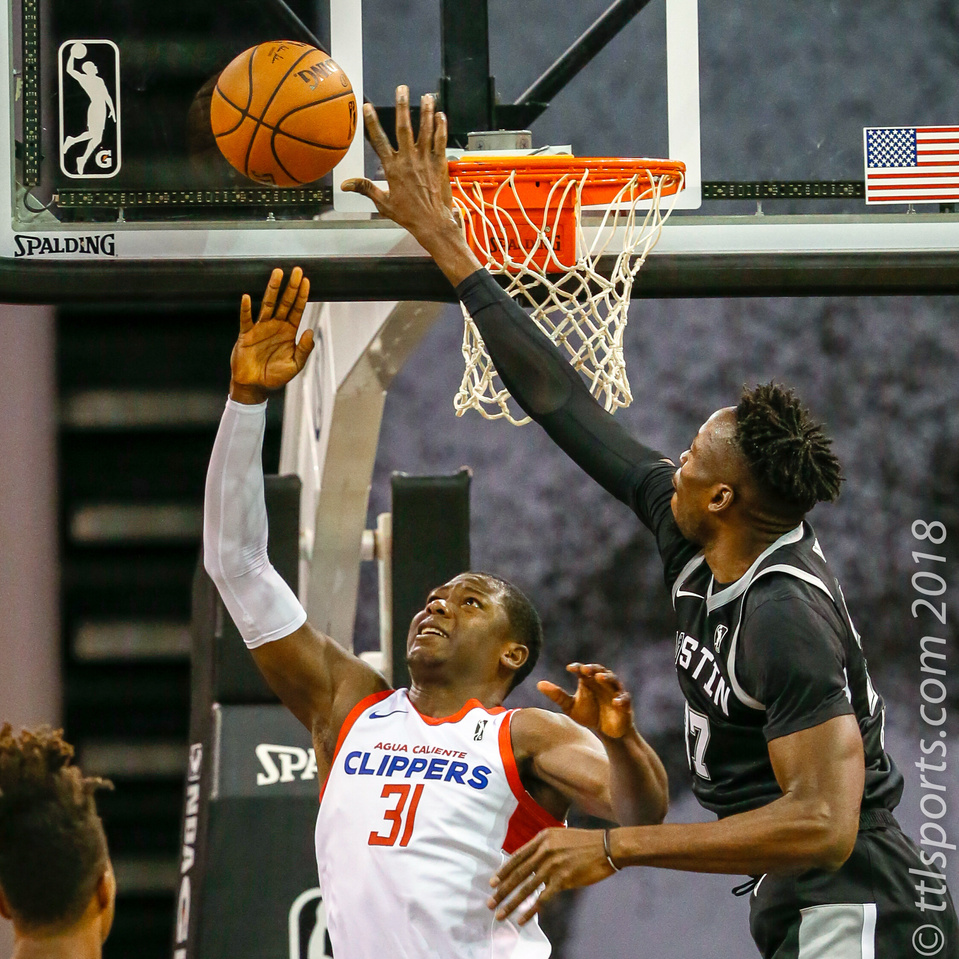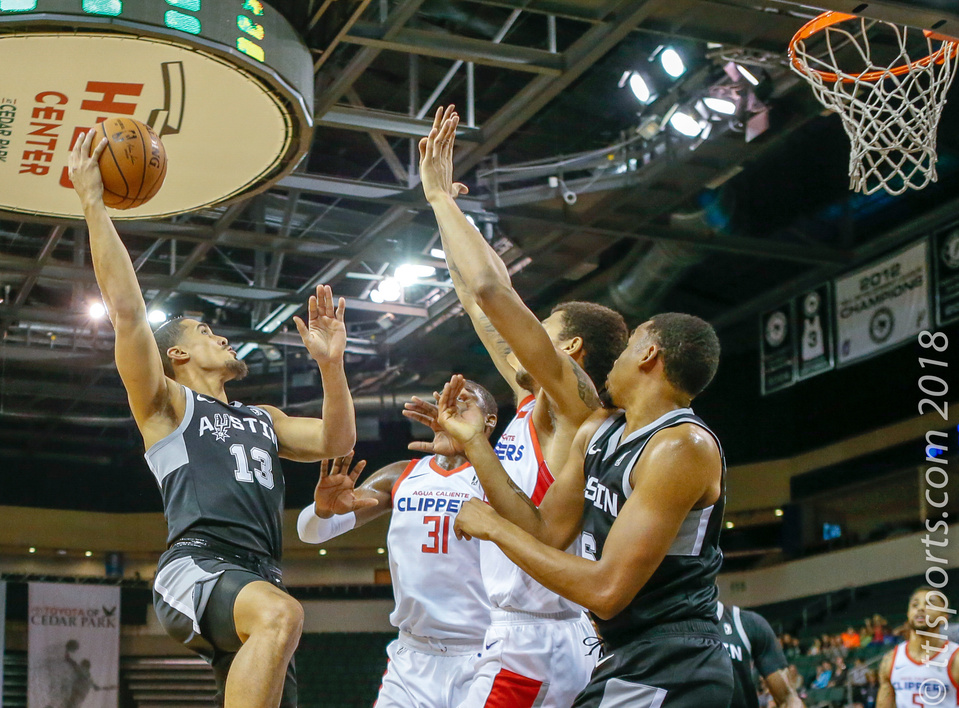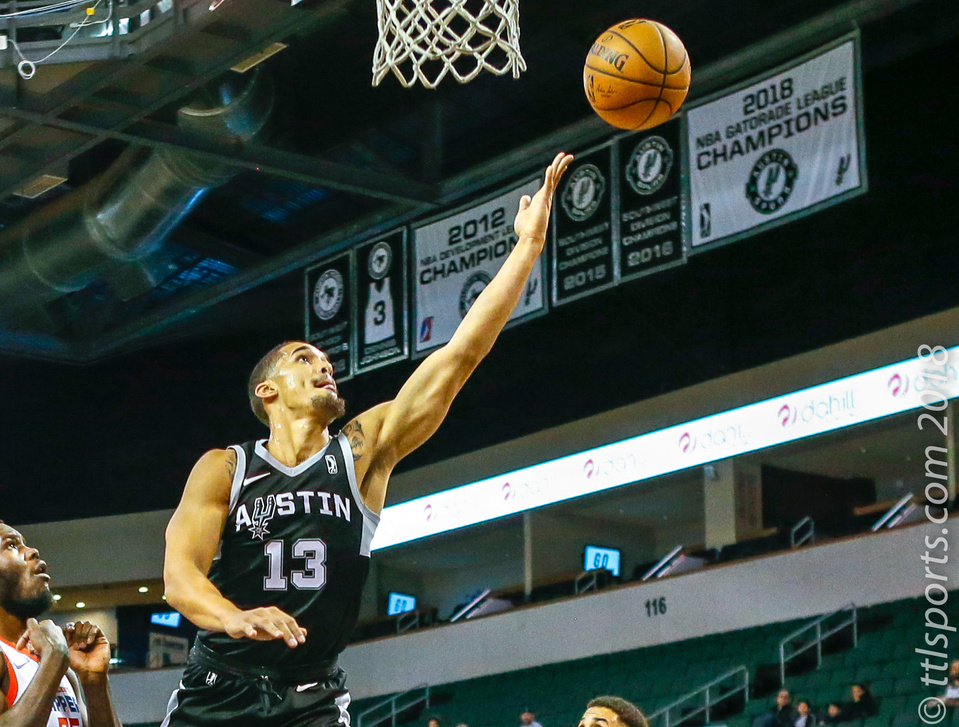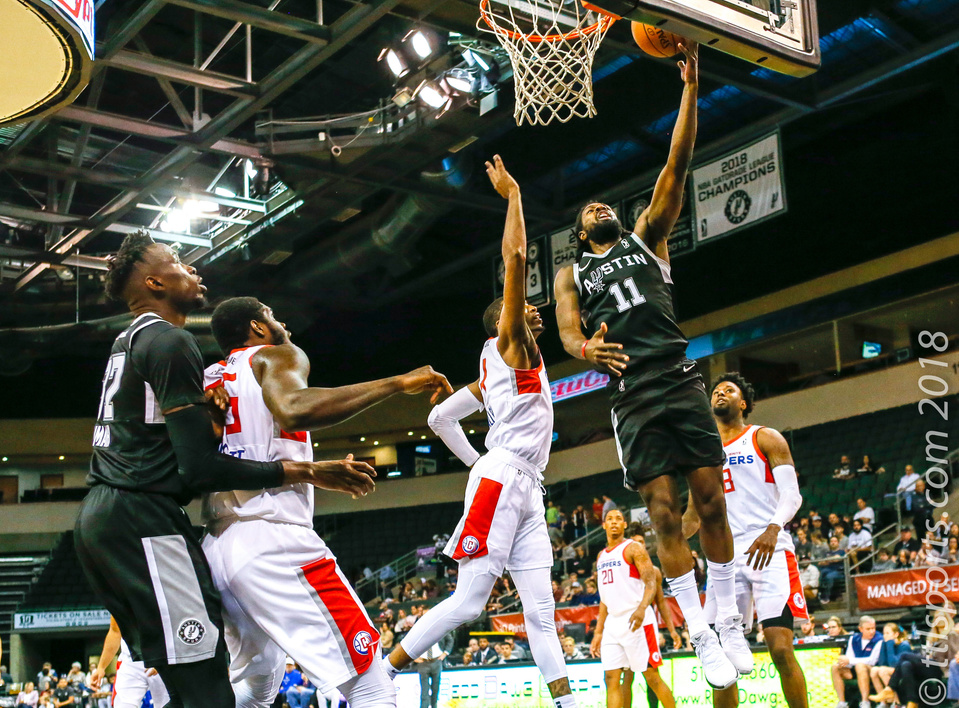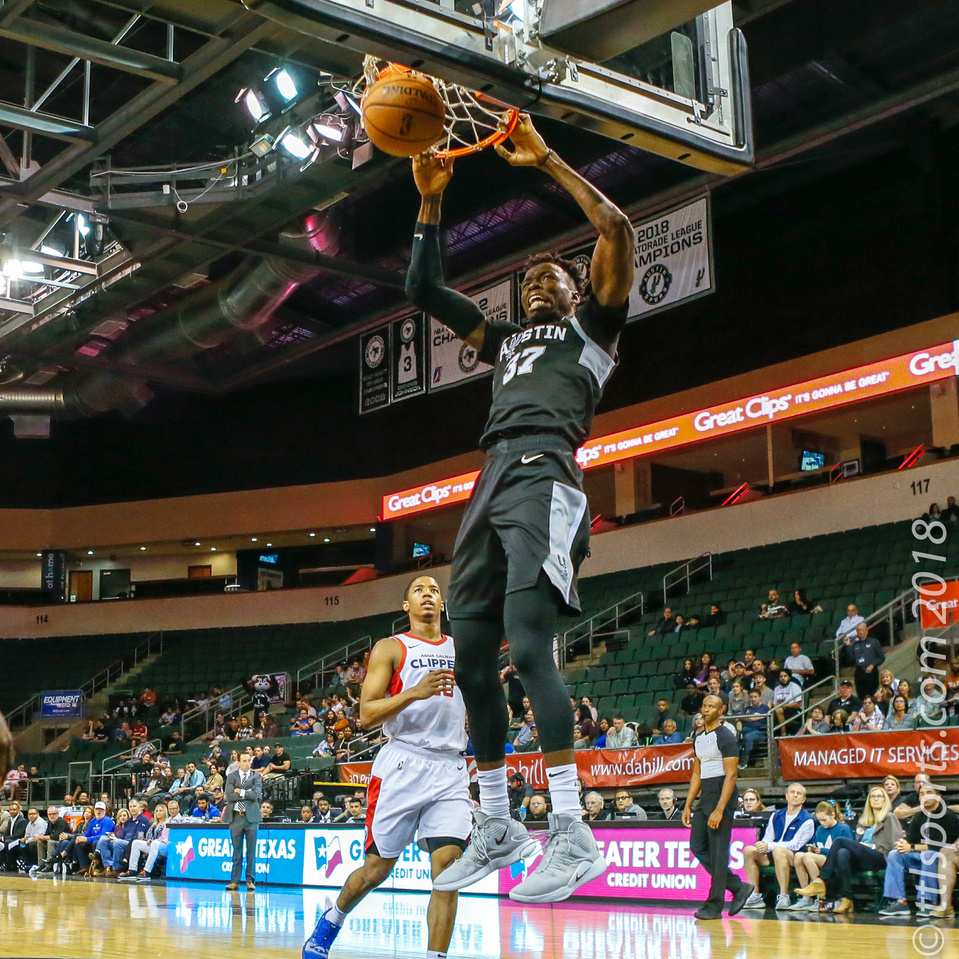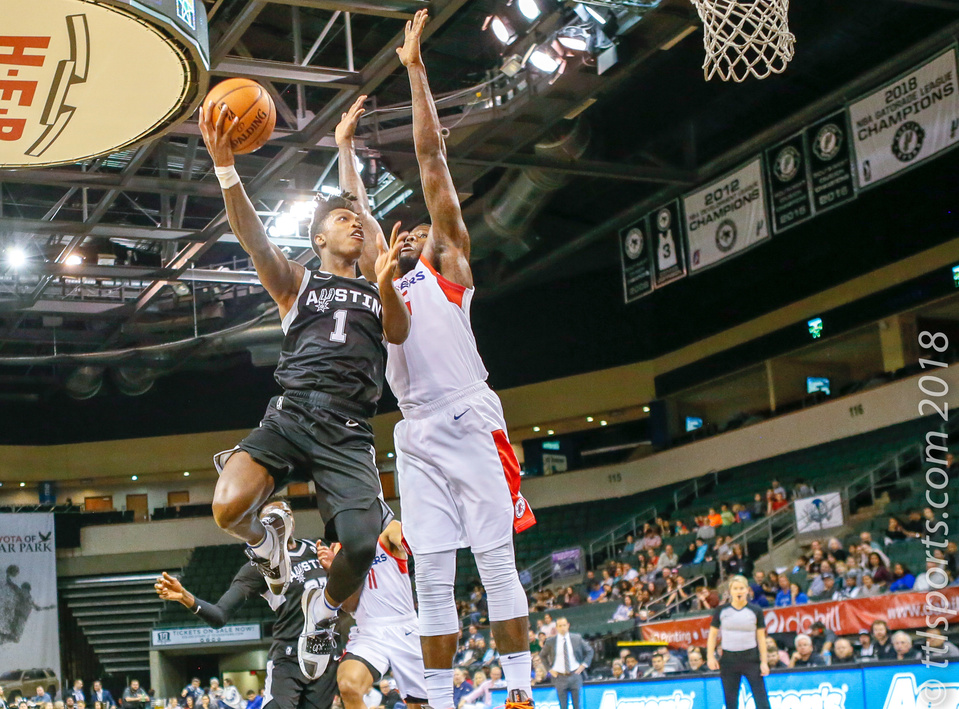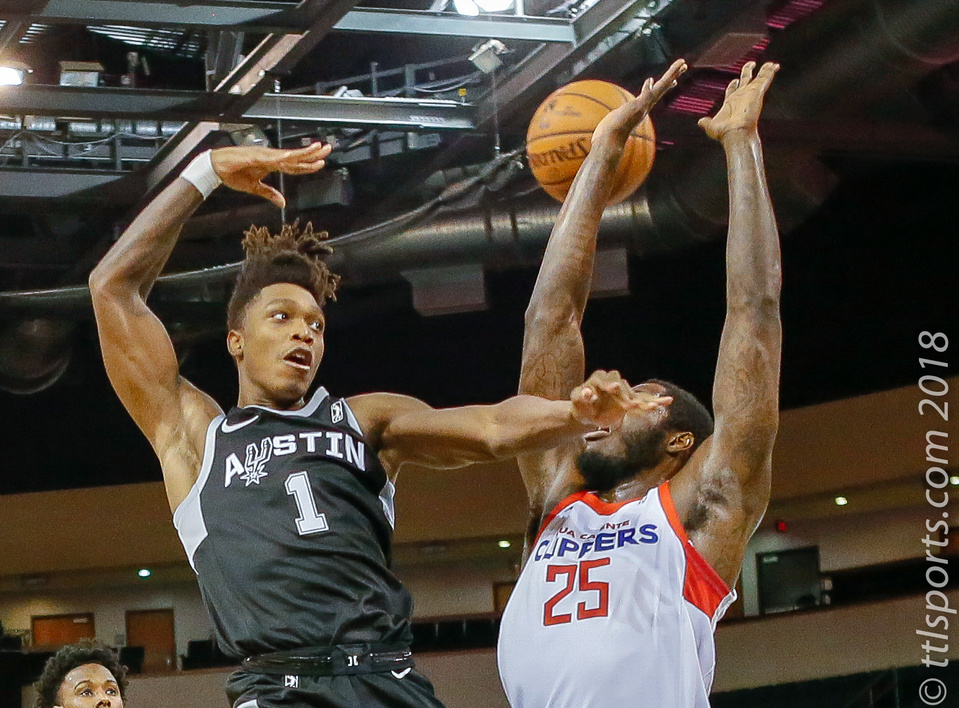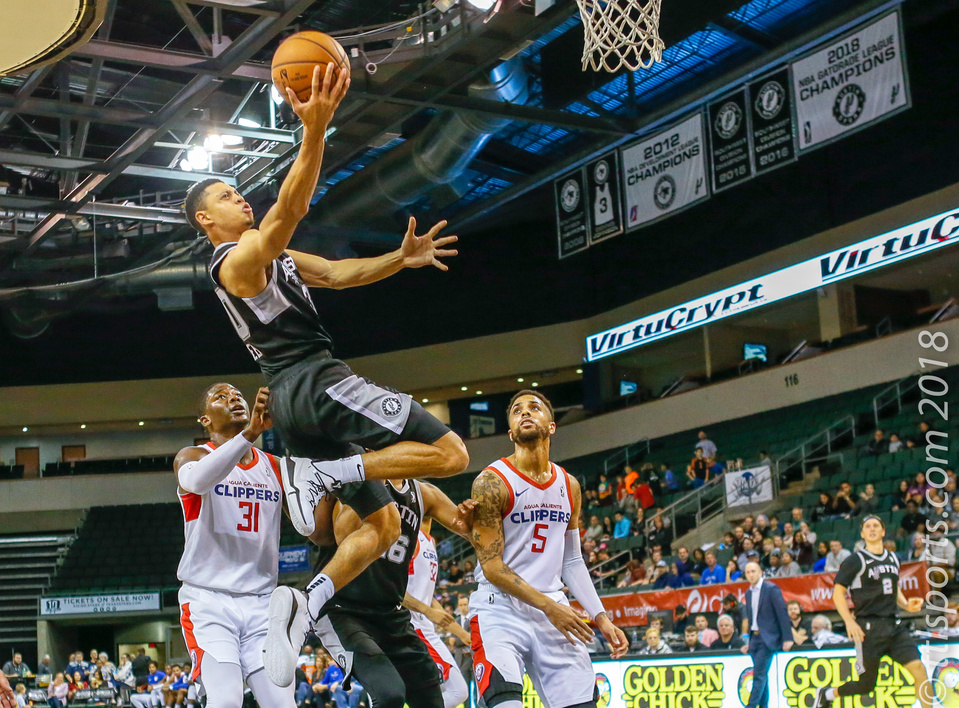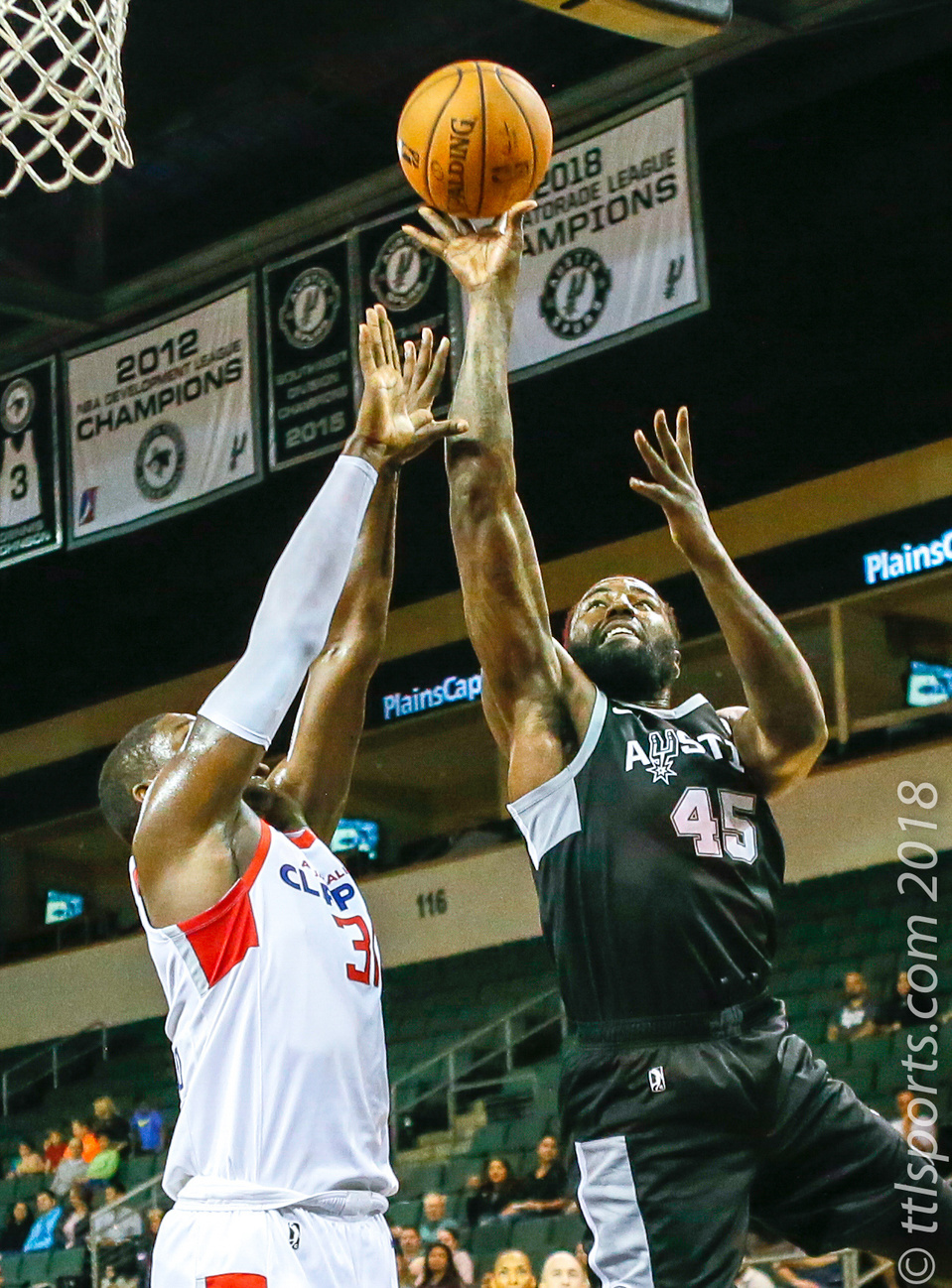 The Agua Caliente Clipper engineered a come-from-behind victory to defeat the Austin Spurs, 125-122, in a game that had two very different halves.
The Spurs handily controlled the first halve, taking a 66 – 52 lead into the locker room a halftime. Austin outshot Aqua Caliente 67% to 42% from three-point territory and Nick Johnson carried the team with 22 points.
A 10-point run by the Clippers mid-way through the third quarter changed the tone of the game. The Spurs' Nick Johnson was held to 10 second half points, while the Clippers' Anthony Bennett exploded with 24 points. Austin's guns from three-point land were also muted, with the completion rate falling to 33% to Aqua Caliente's 63%. The lead changed 11 times in the final frame before the Clippers finally pulled ahead for a 3-point victory.
Six Spurs put up double digits. Nick Johnson led the team with 32 points and 7 rebounds coming off the bench. John Holland followed with 21 points and 5 rebounds. The team snagged 38 rebounds and made 24 assists.
The Clippers' Anthony Bennett led the team with 36 points and 6. Angel Delgado followed with 27 points and 9 rebounds. Four additional players scored in double digits.