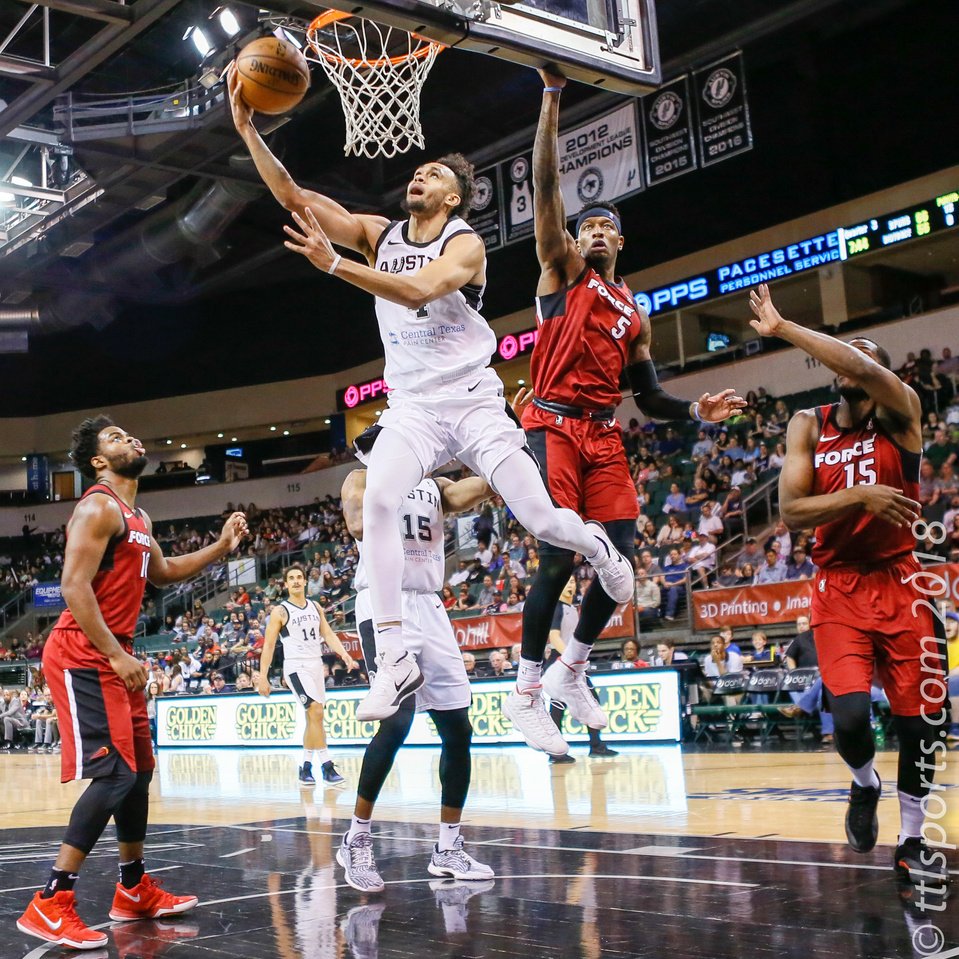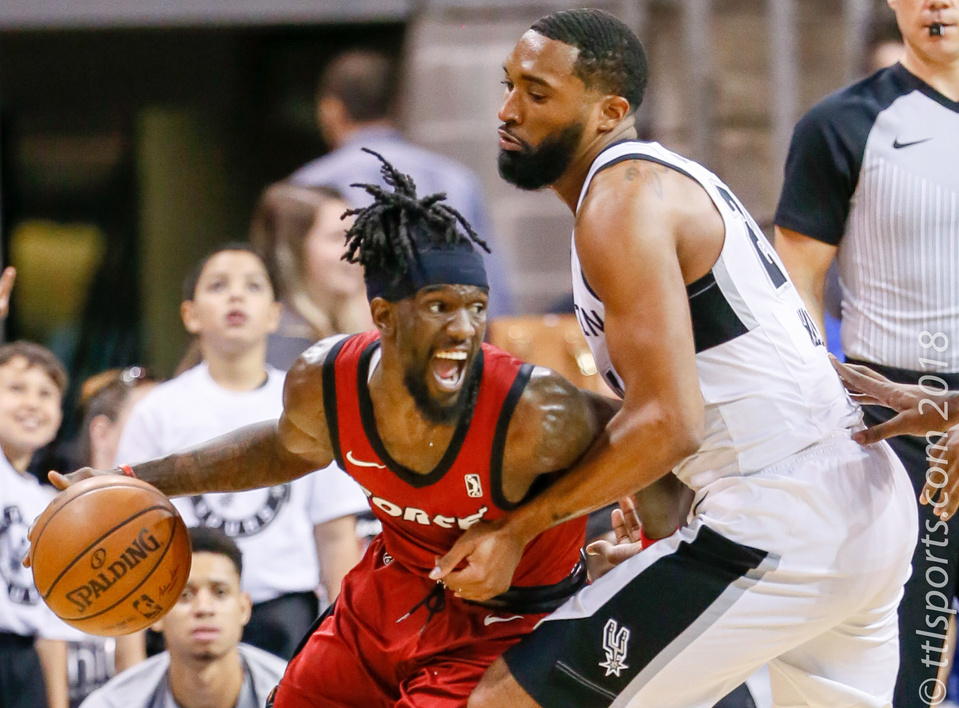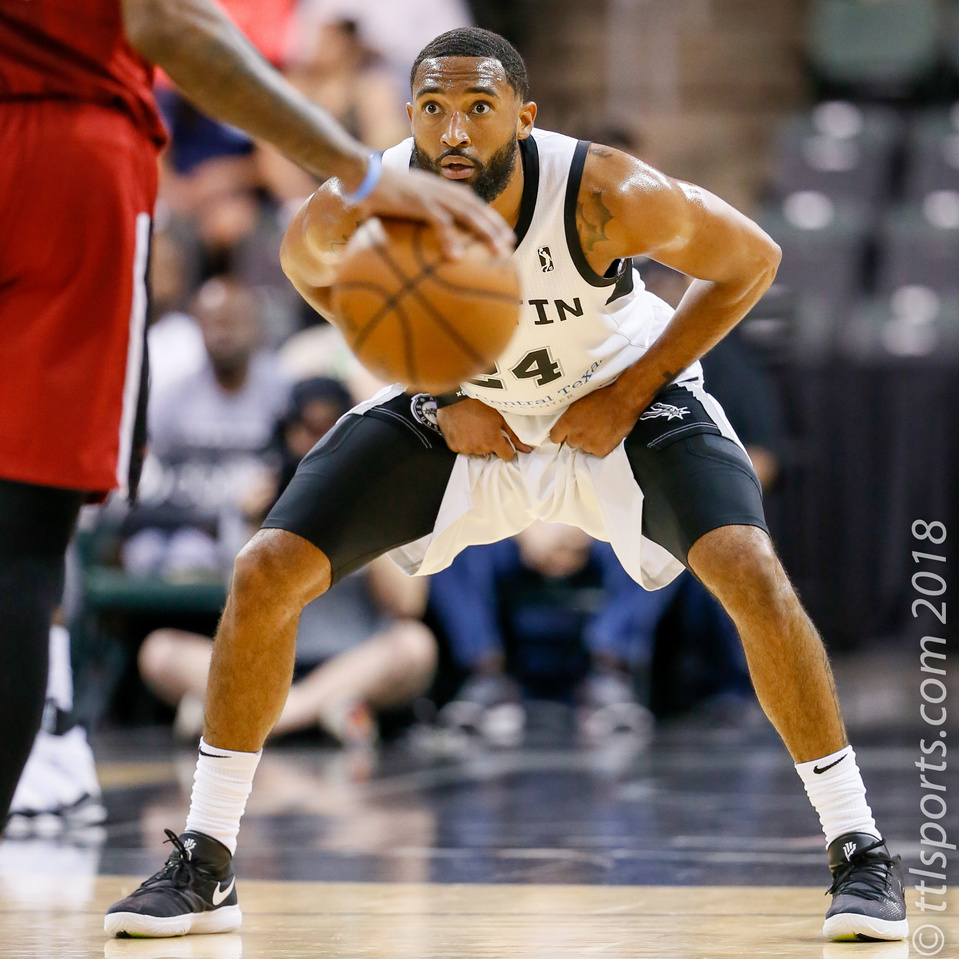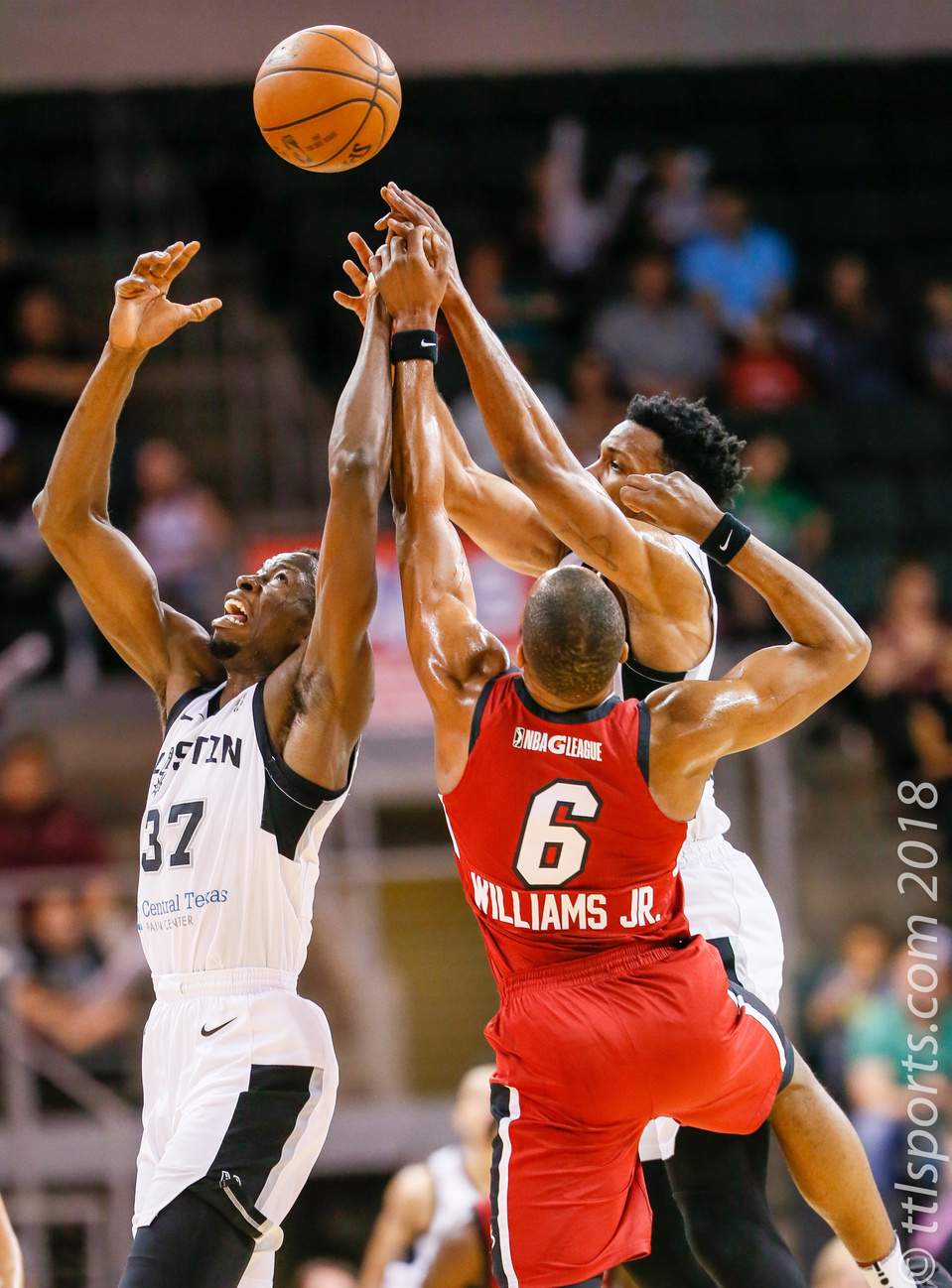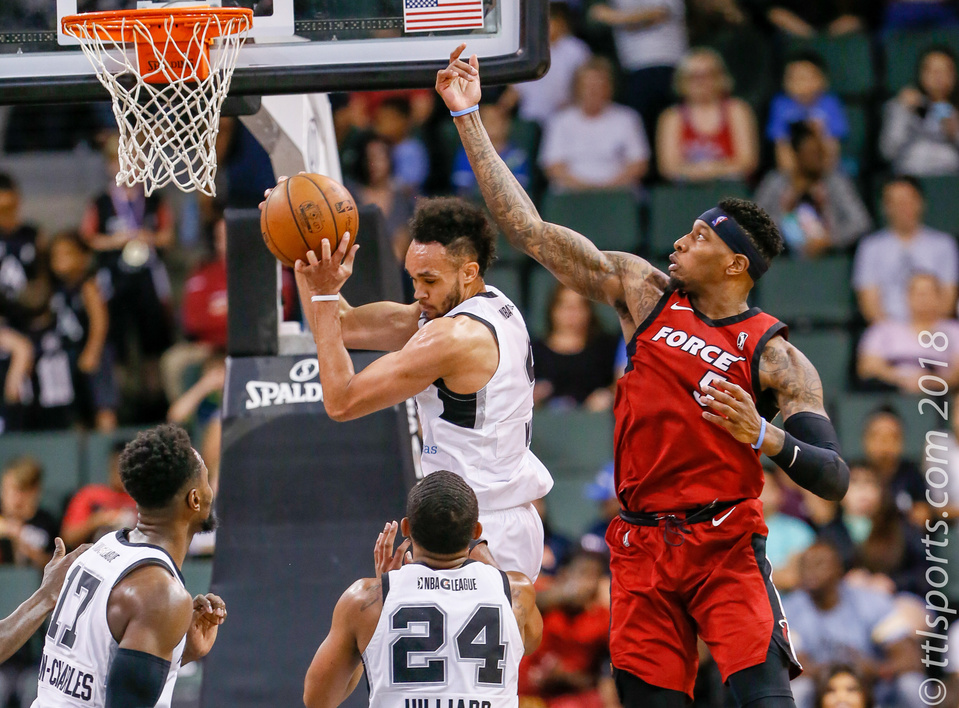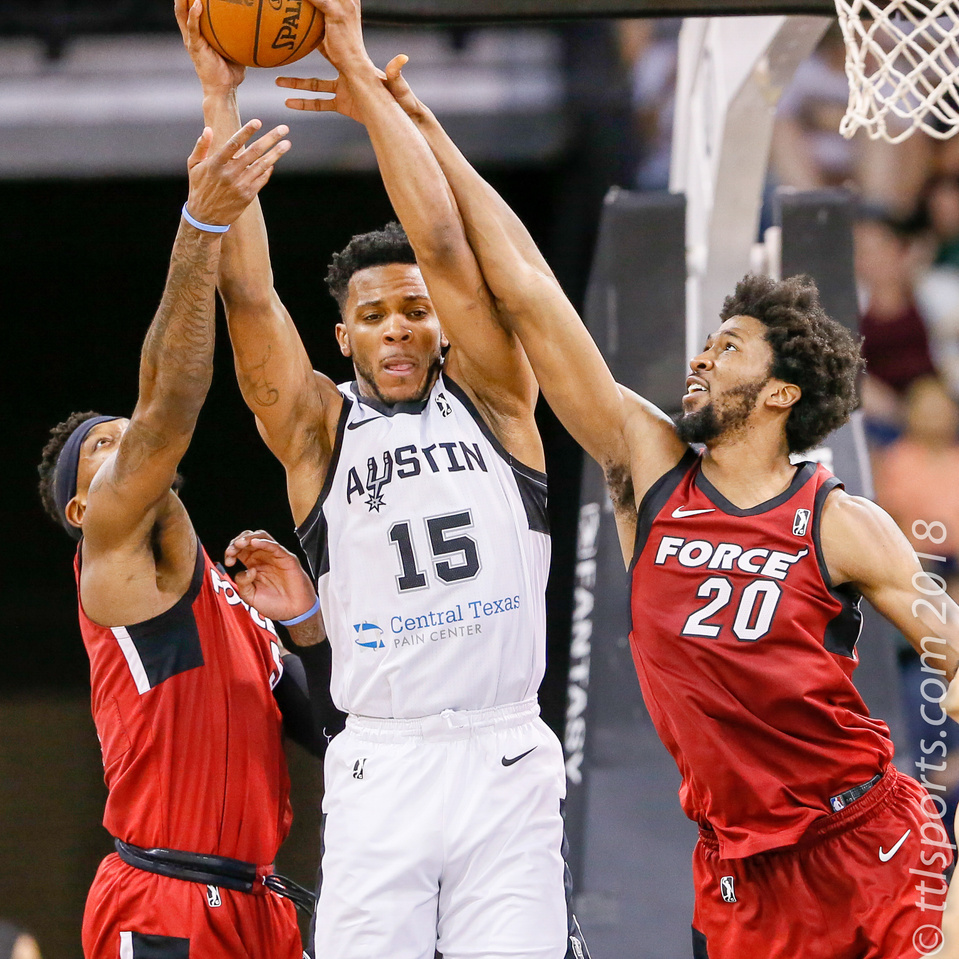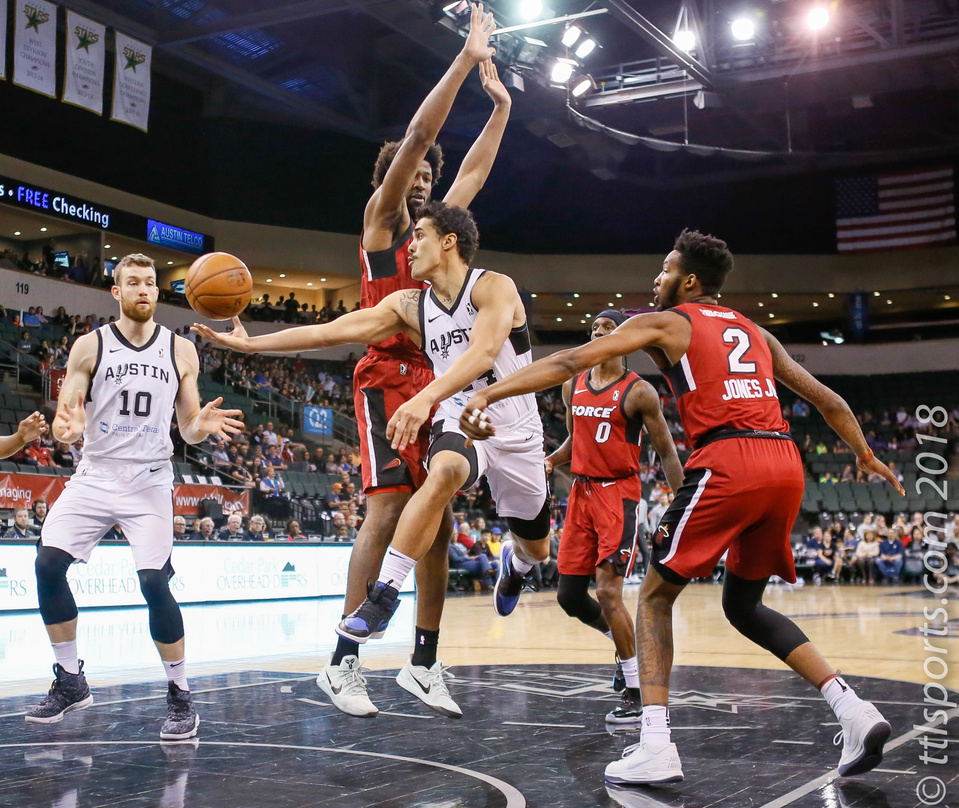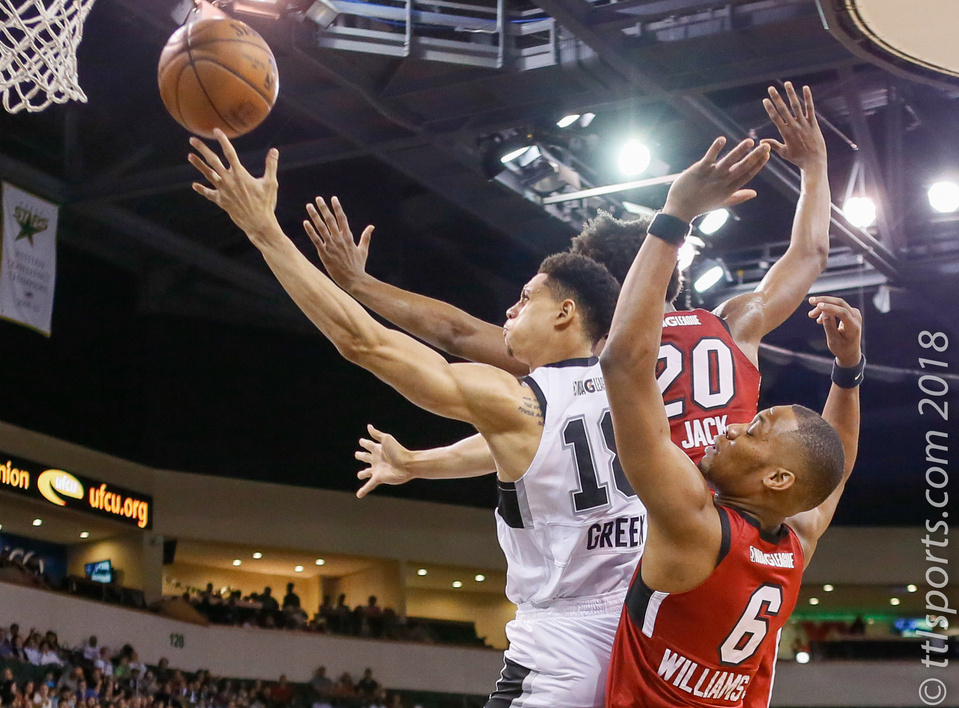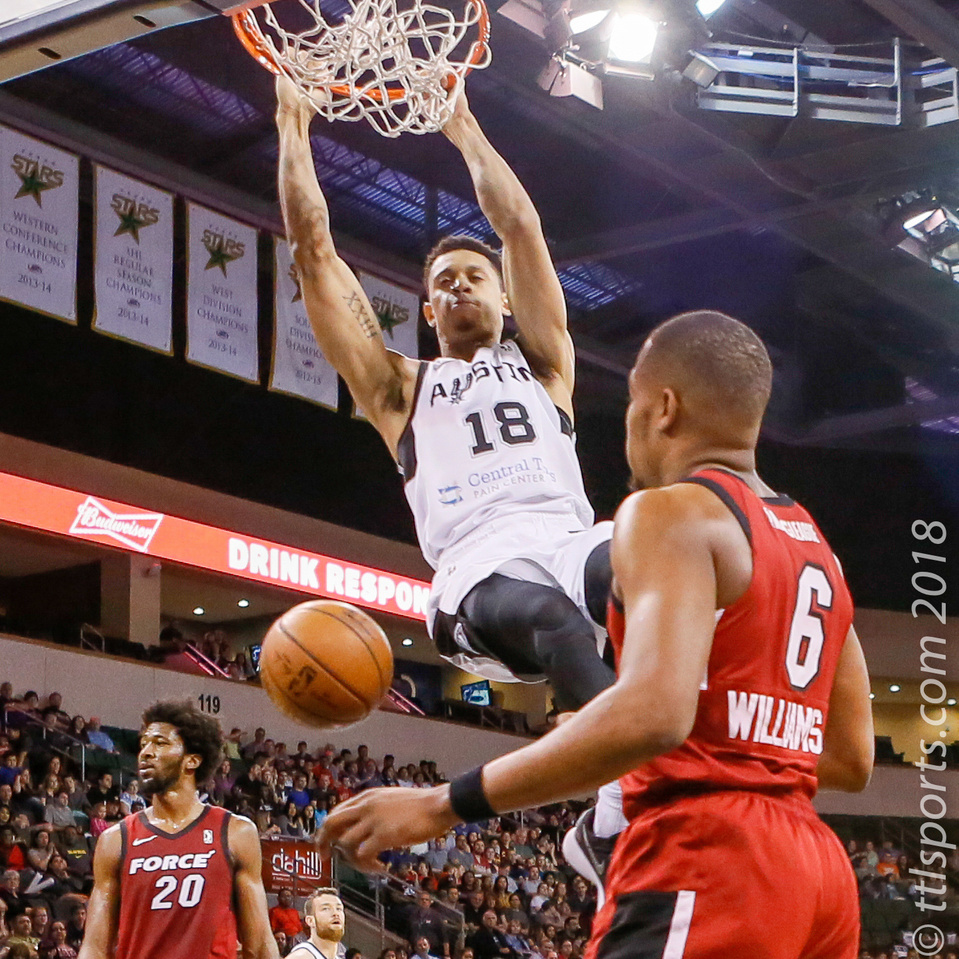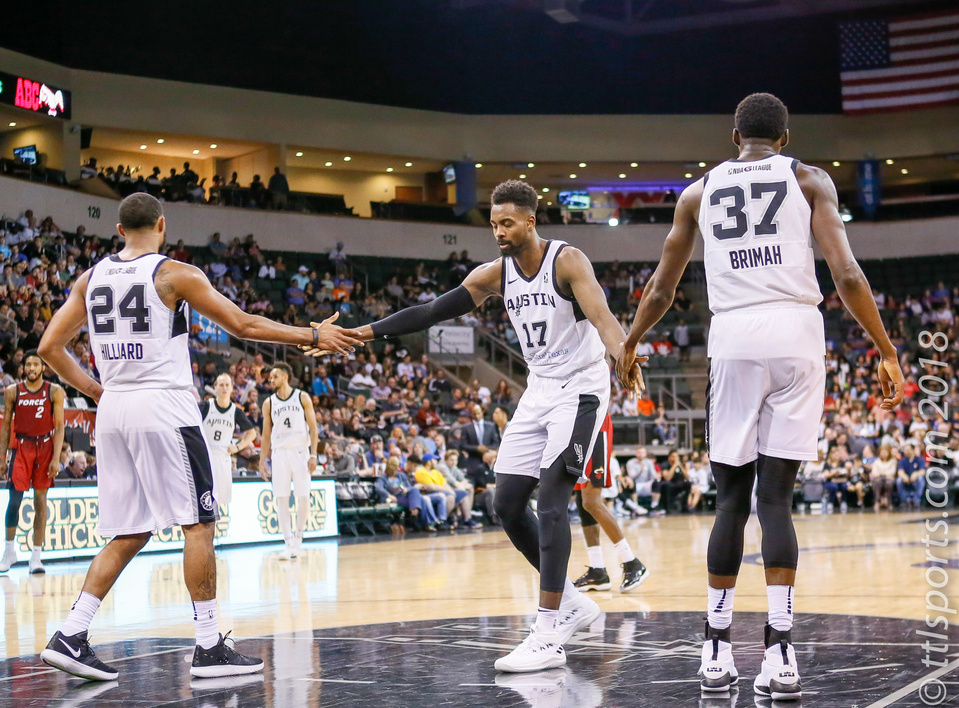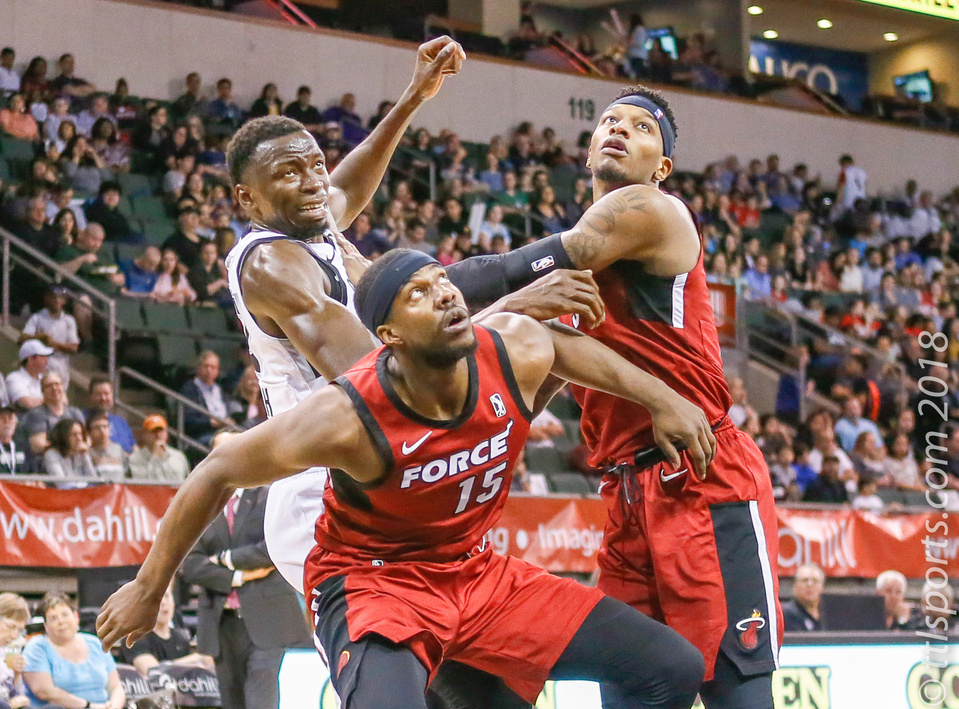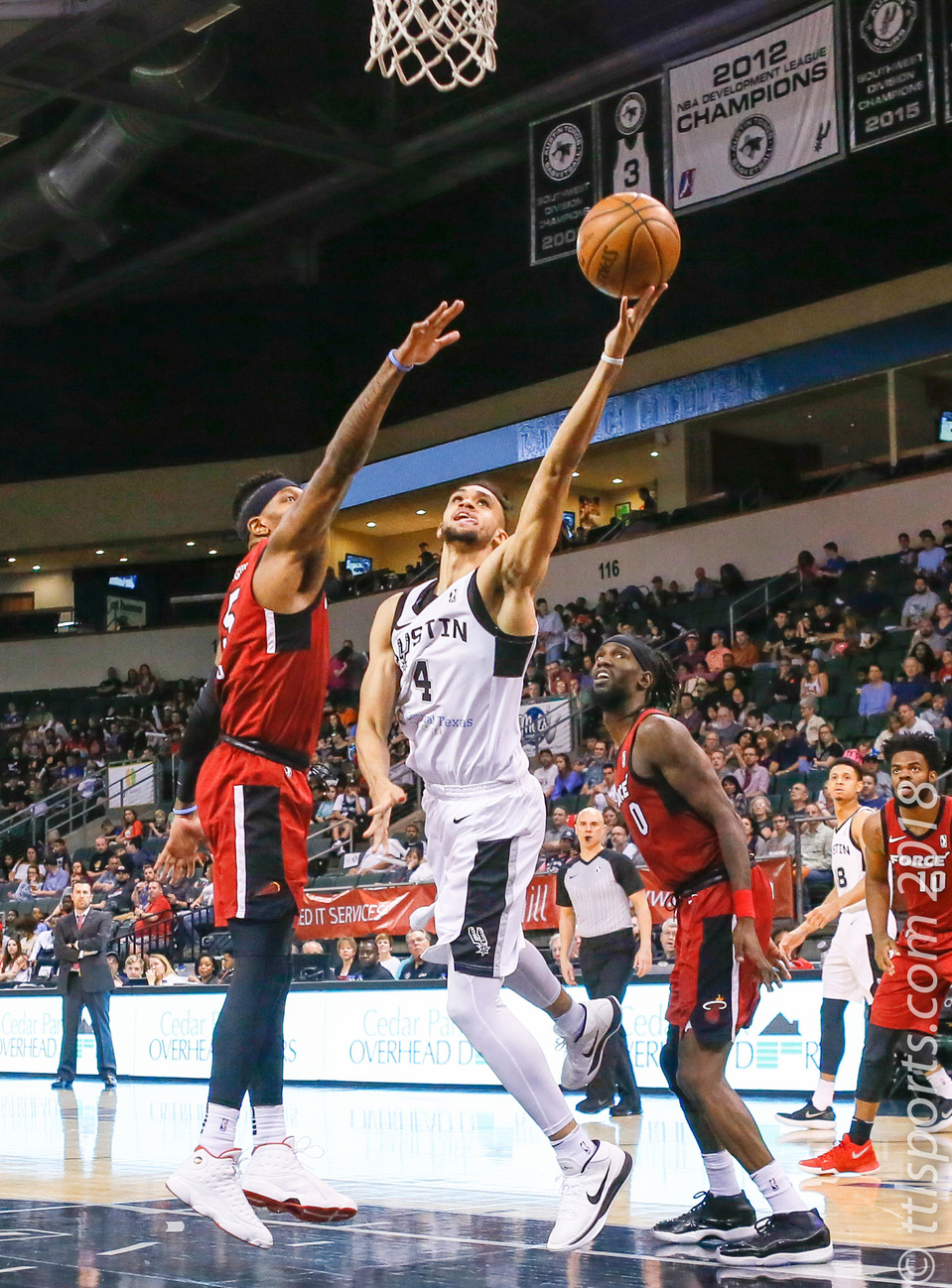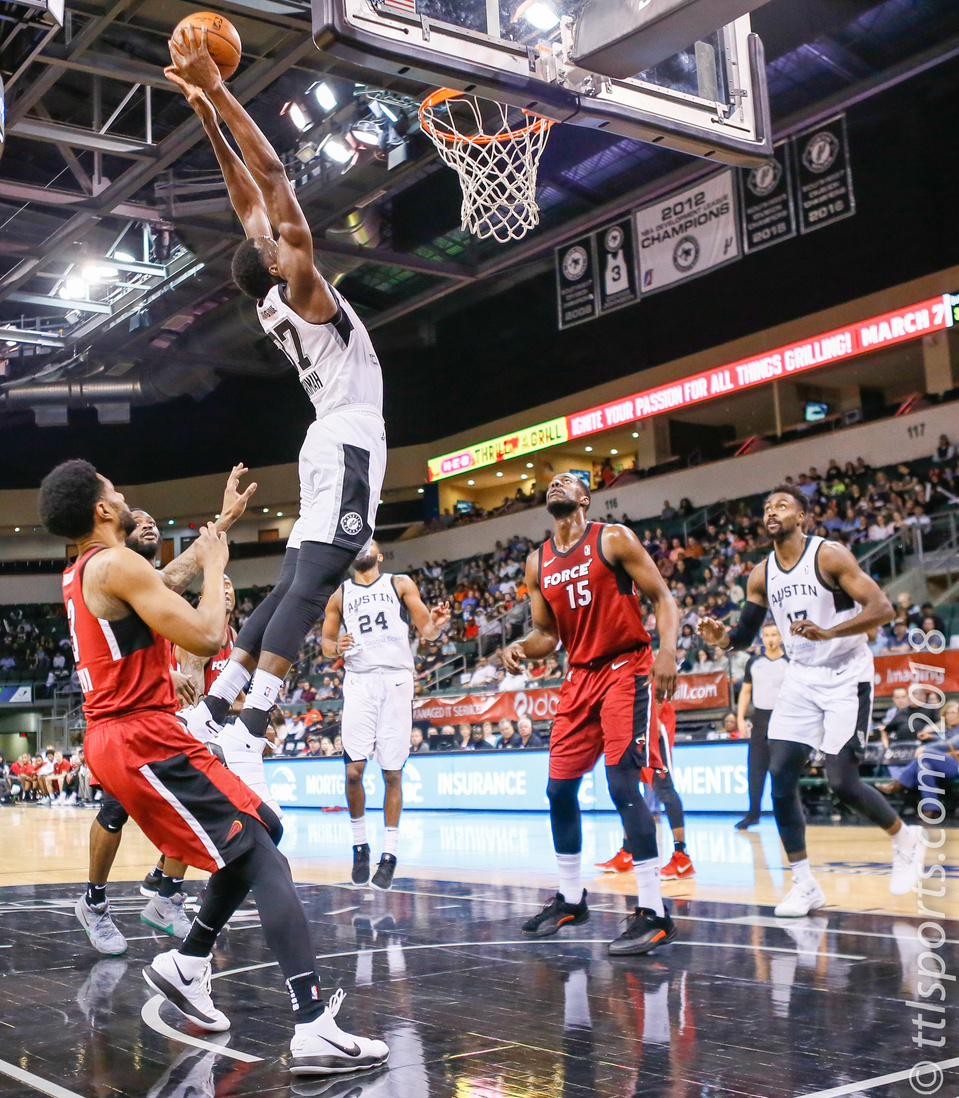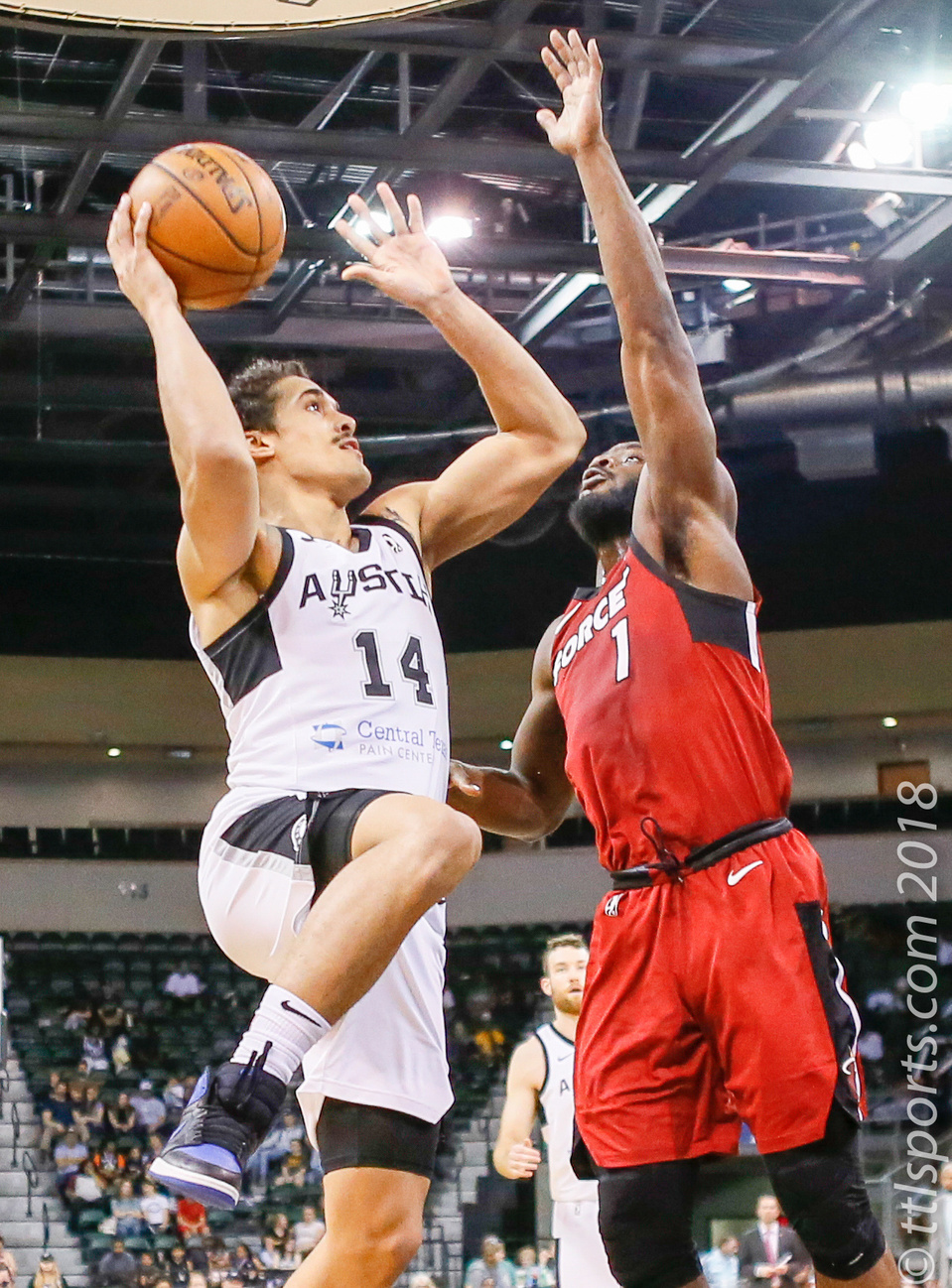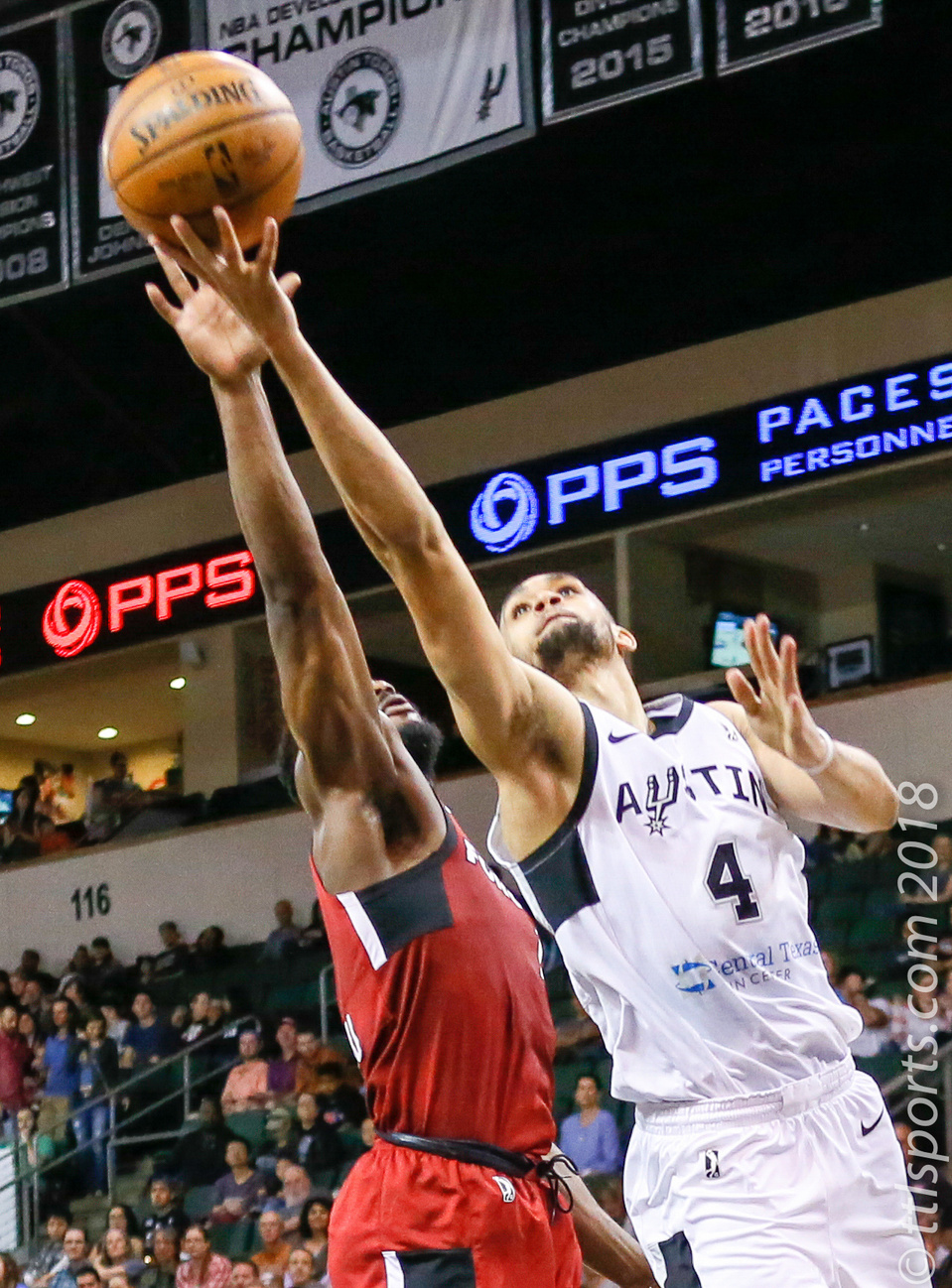 The Austin Spurs (29-16) took on the Sioux Fall Skyforce (24-20) Saturday at the HEB Center. Austin has all but sewn up a playoff position, but is battling for a better tourney seed.
The Spurs had just come off a came off a hard fought 144-115 win over Reno the night before, and might have been fatigued. I don't know the Skyforce were using. Regardless, a win is a win, and ugly wins count the same.
On paper the Spurs looked strong, shooting 50% and making 28% of three-point attempts. But the telltale signs of sloppy play were in the number of turnovers (16) and blocked shots (6). Reno turned the ball over 13 times and had 9 shots blocked.
The first period of play was competitive. The lead changed 8 times with the Skyforce leading by as much as 7 and the Spurs by 21. A second period blitzkrieg by the Spurs put them solidly ahead as they took a 60-49 lead into the locker room at the half.
Austin coasted to a 113-94 win in the second half. Jaron Blossomgame was high scorer for Austin with 20 points and seven rebounds. Derrick White contributed 19 points and three rebounds.
Austin relied heavily upon its bench, which made up nearly half the playing time and scoring. Darrun Hilliard led the effort from the bench with 15 points and 23 minutes, followed by Livio Jean-Charles with 13 points and 18 minutes. All the bench players found the court; however, Olivier Hanlan did not dress for the game because of an ankle injury.