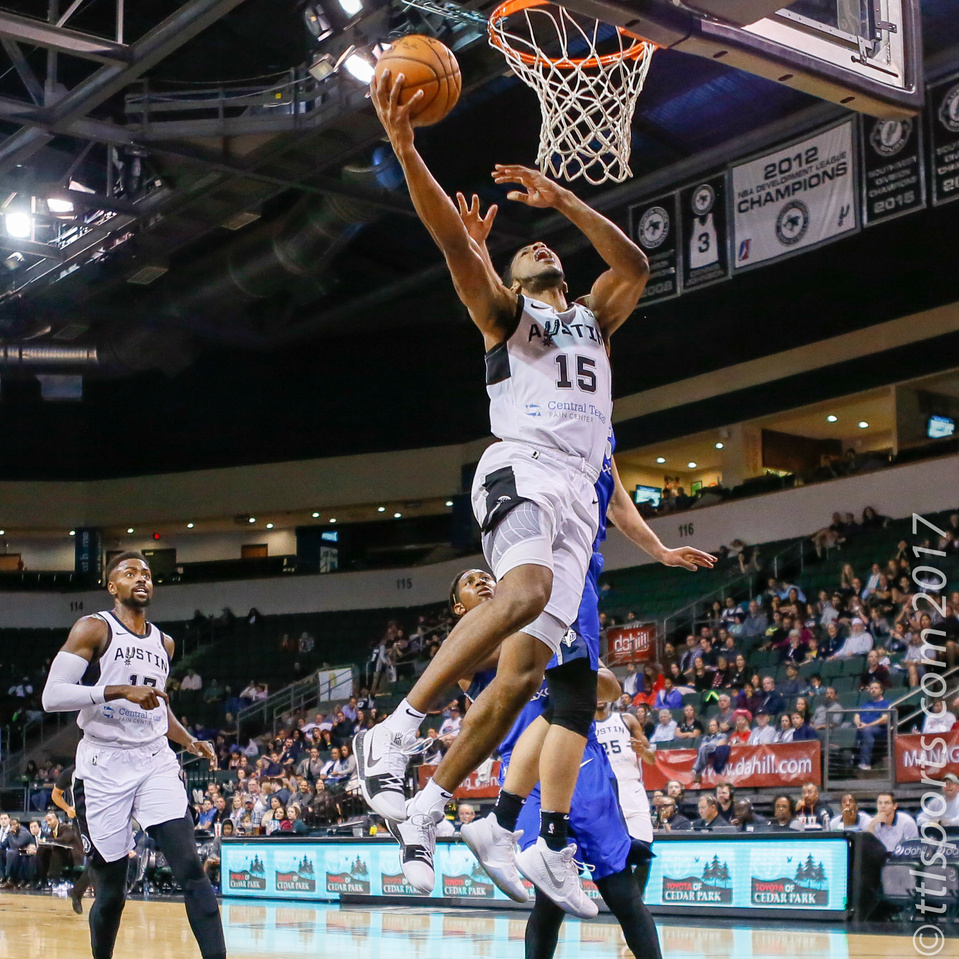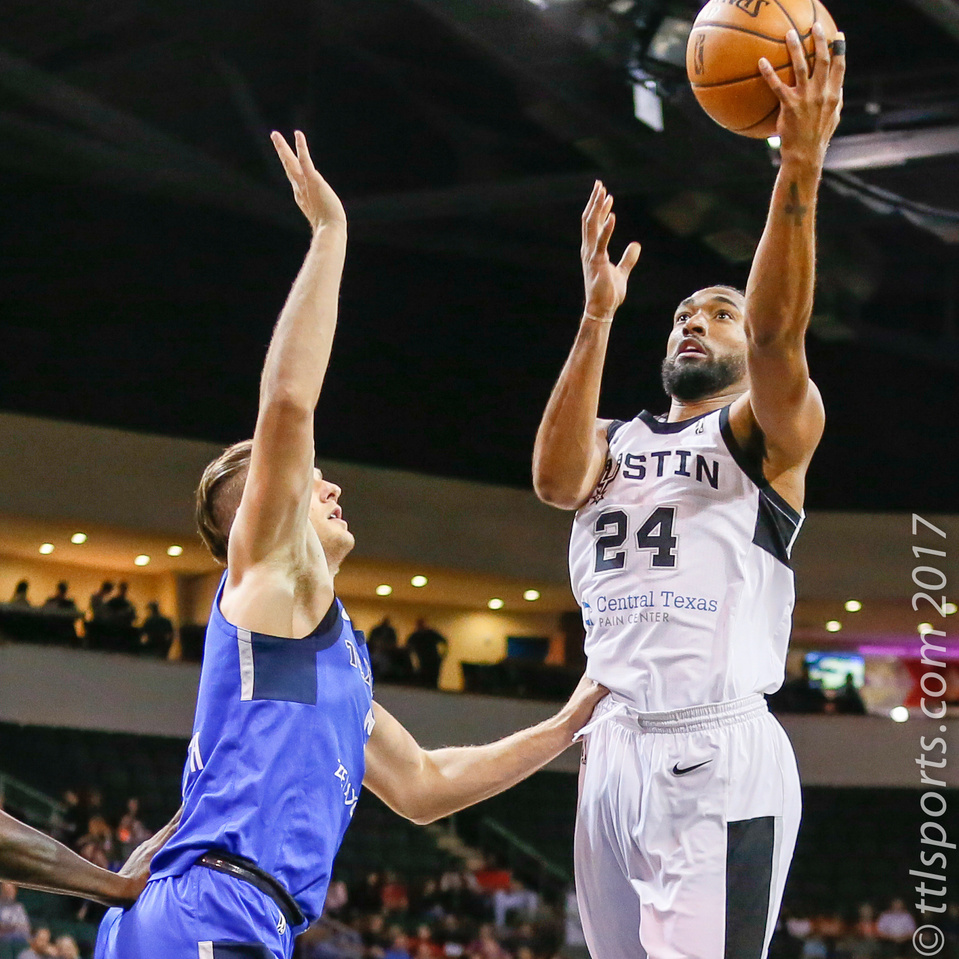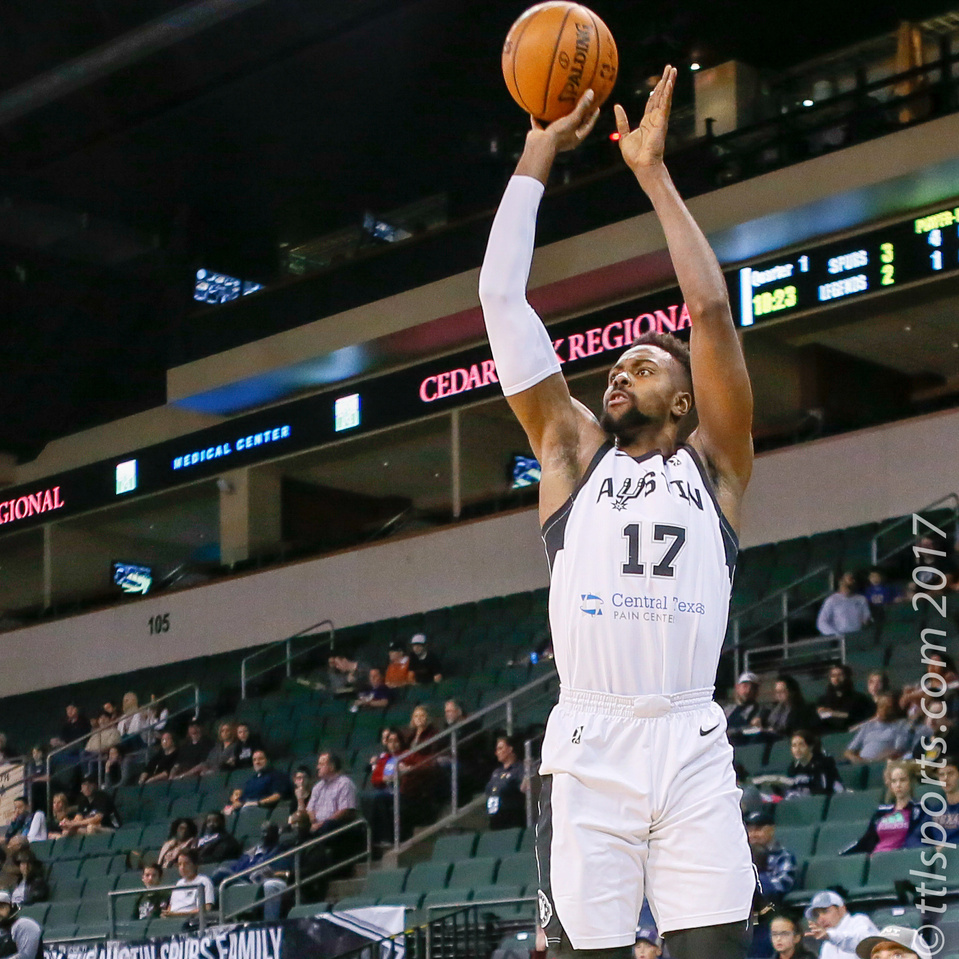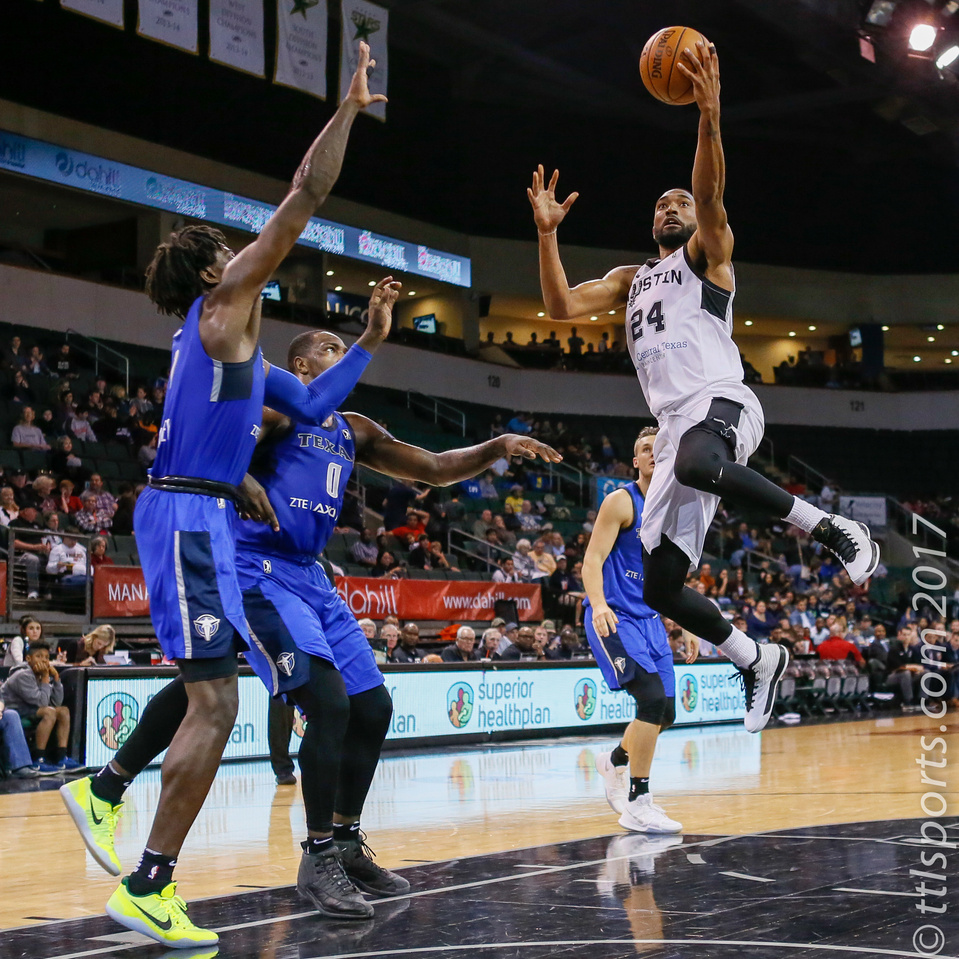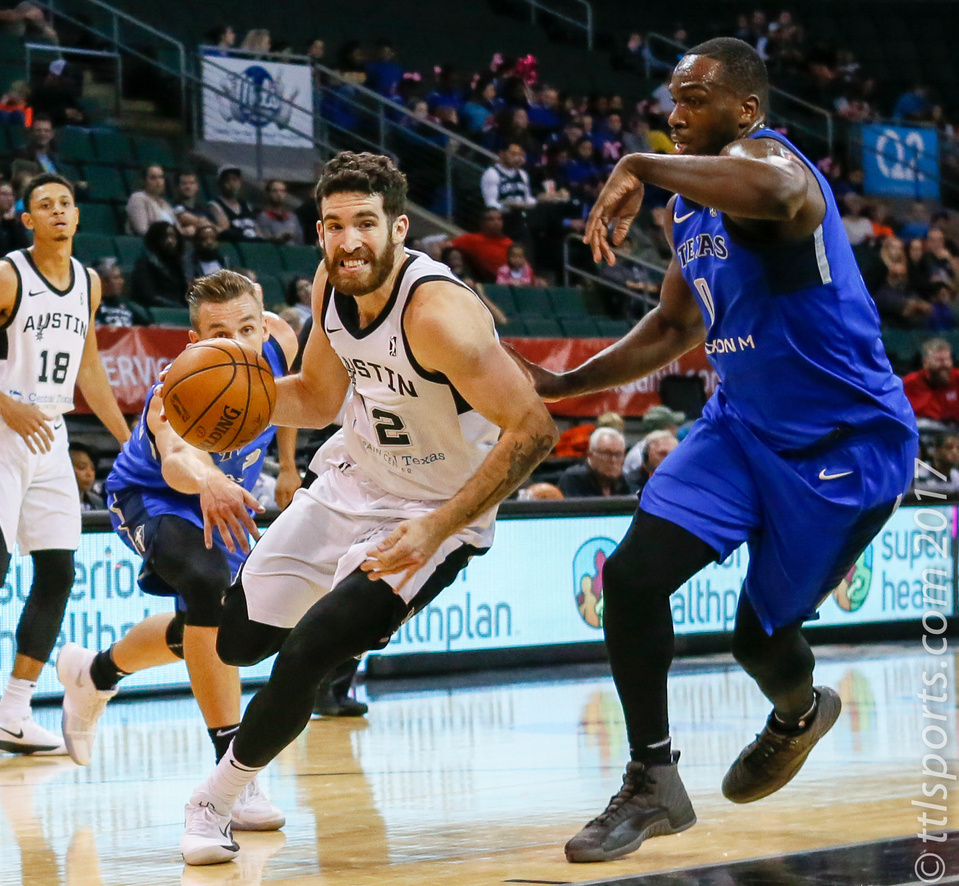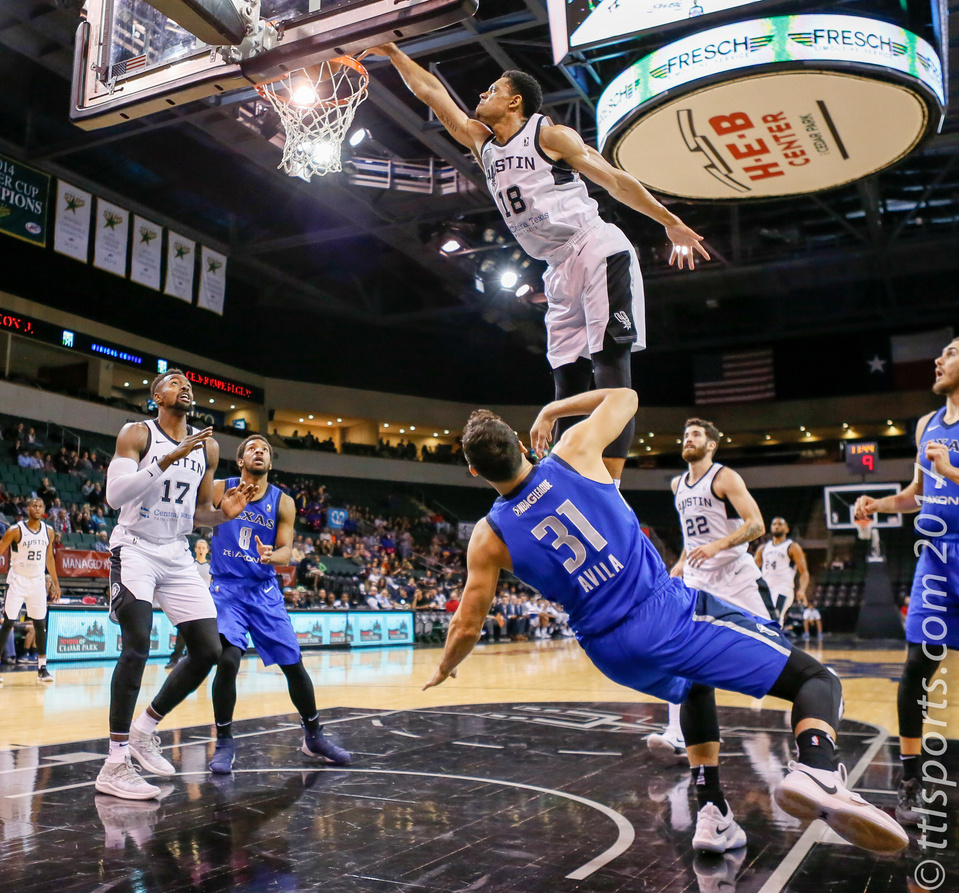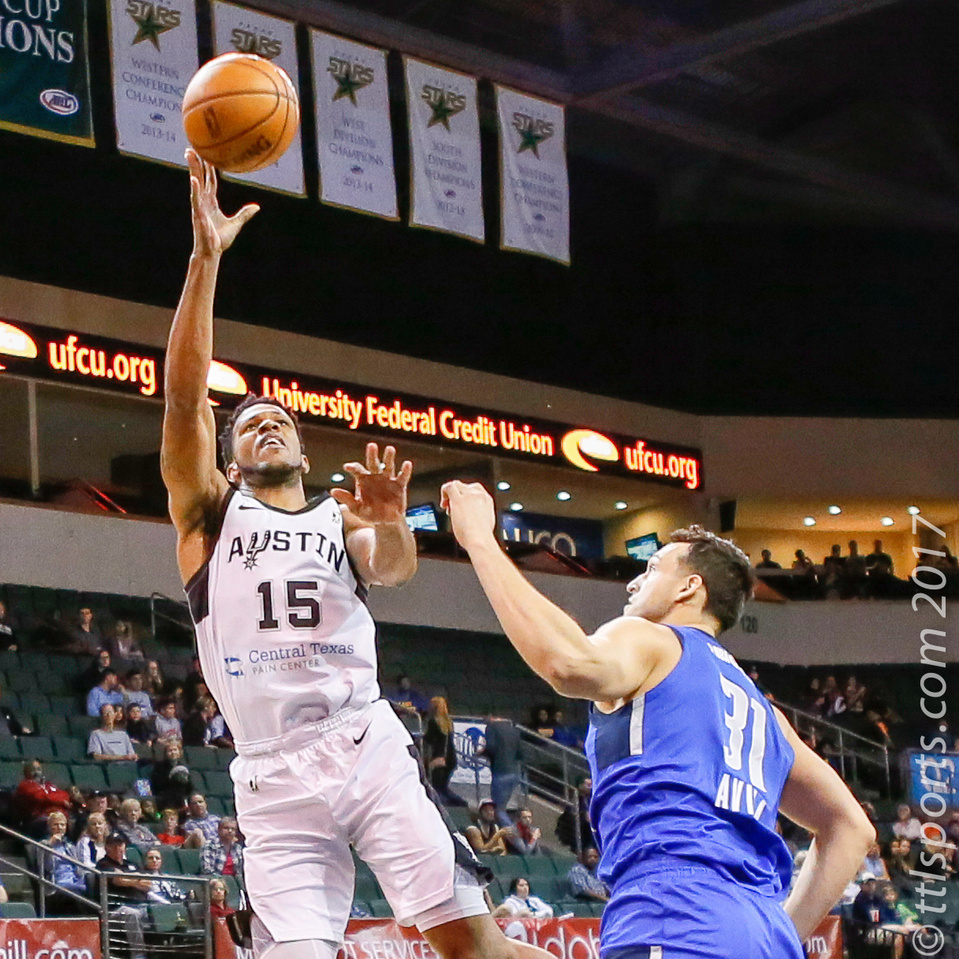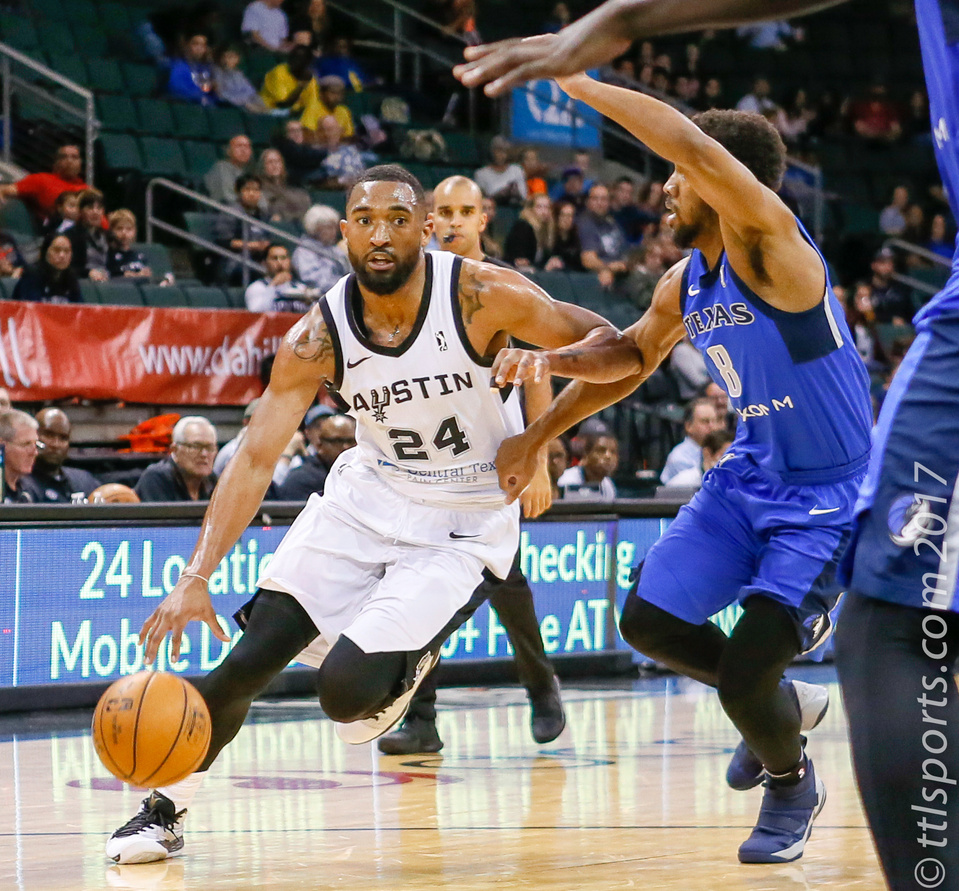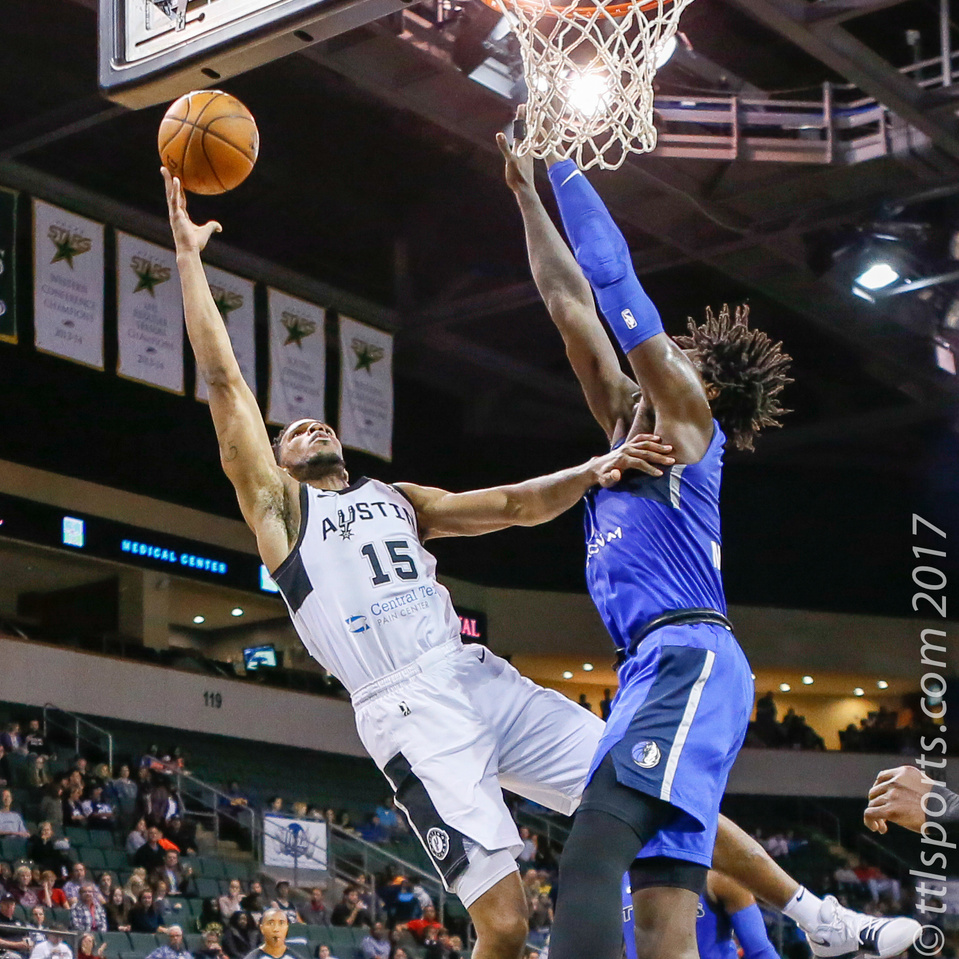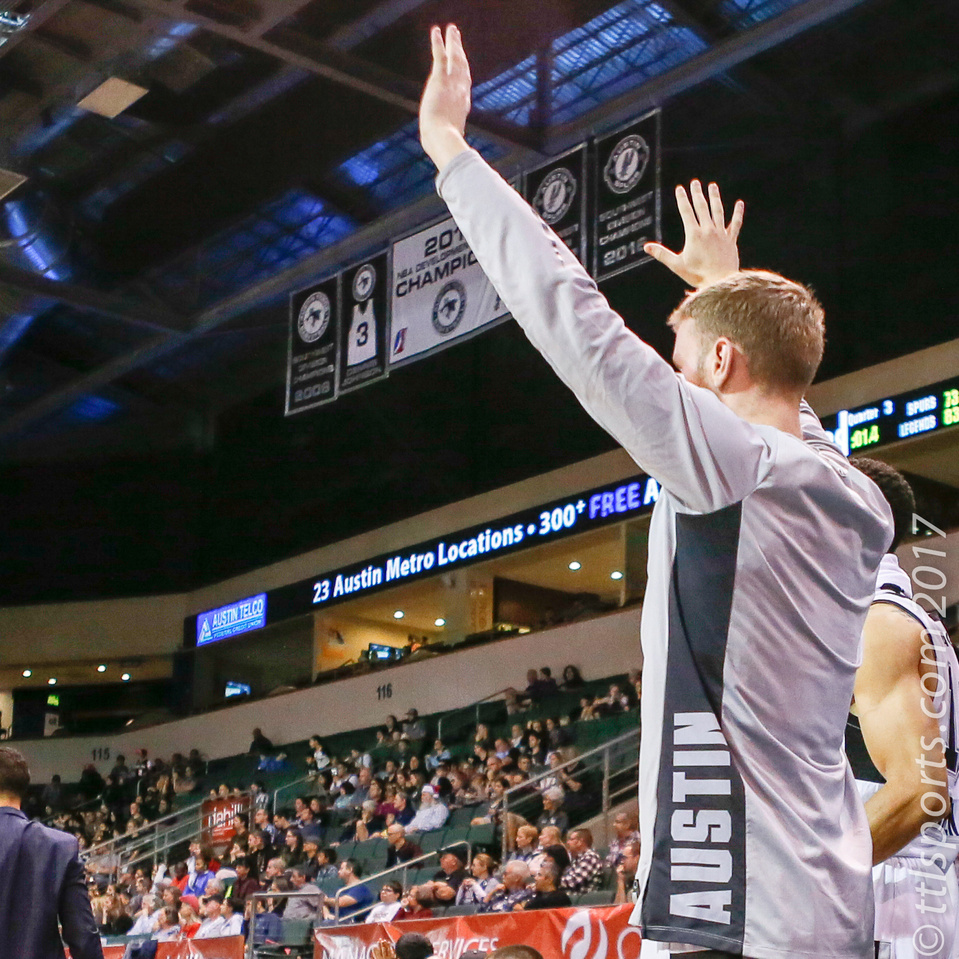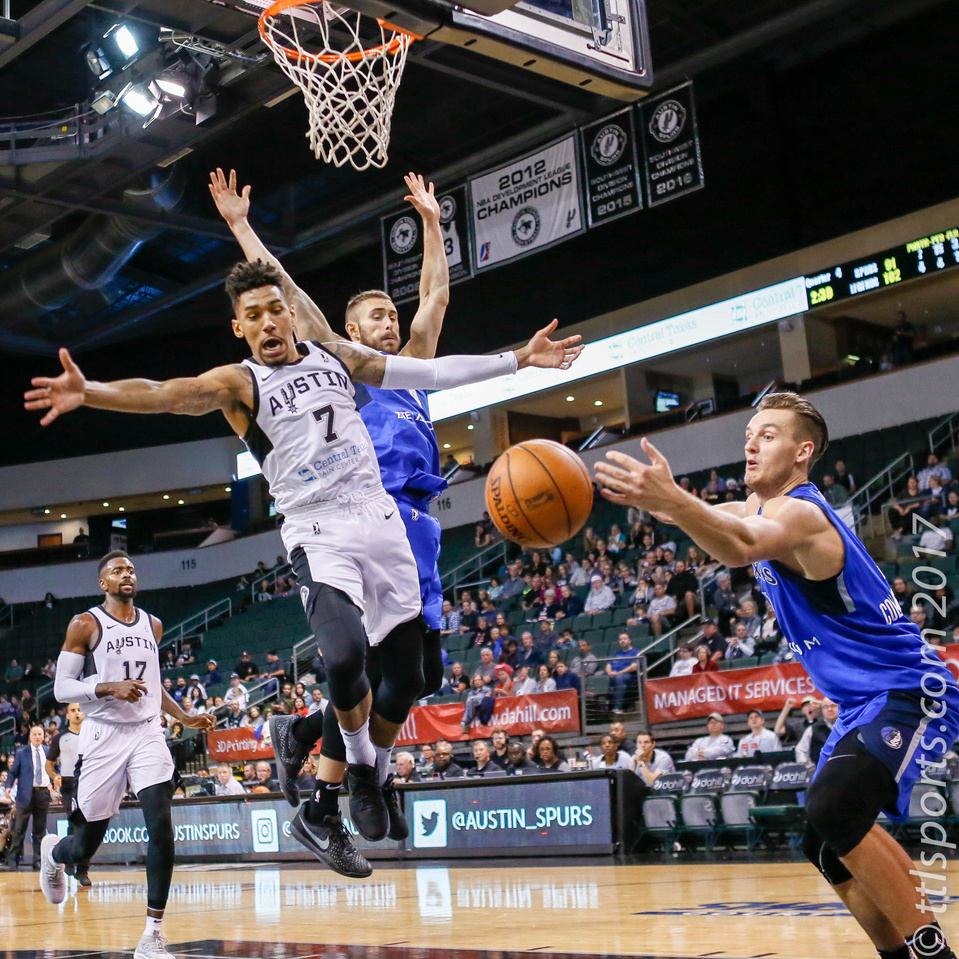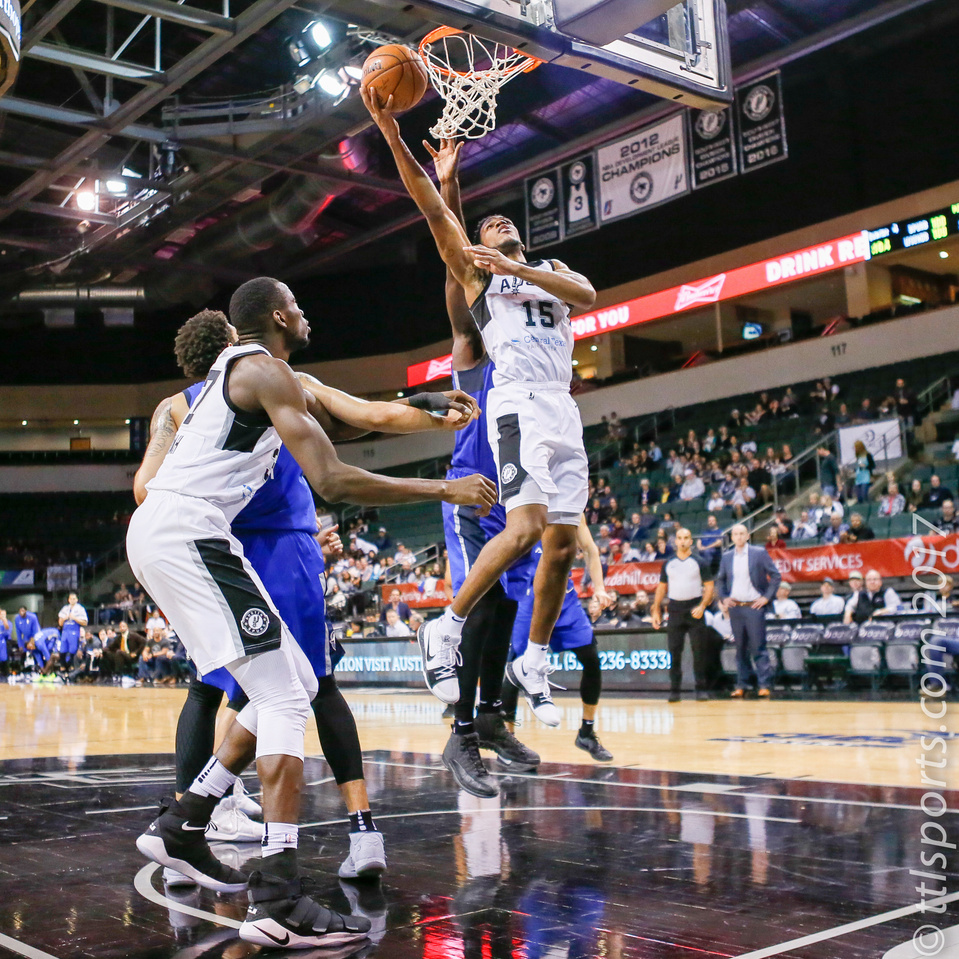 The Austin Spurs looked to be the favorite going into tonight's game against the Texas Legends. The Spurs were 8-3 overall; the Legends were 4-5. Austin was 4-2 at home; the Texas was 2-3 on the road. The only stat leaning in favor of the Legends was they were 1-0 against the Spurs.
The Legends looked energized, starting before the national anthem. The game was back-and-forth until the last five minutes of the first half. Then it was all Texas.
The Legends out hustled the Spurs. The Legends earned 21 points off fast breaks,
compared to only 4 points for the Spurs. Texas only shot 20% in 3-point territory and recorded only 12 assists on the night.
Johnathan Motley, the six foot ten inch center from Baylor, was on fire for Texas. Motley put down 28 points and snagged 6 rebounds. Brandon Ashley recorded a double-double for the Legends with 18 points and 13 rebounds.
Four Spurs players scored in double digits, led by Darrun Hilliard with 22 points and 7 rebounds. Jaron Blossomgame put-up 19 points, Olivier Hanlan contributed 17 points, and Livio Jean-Charles just missed a double-double with 15 points and 9 rebounds.