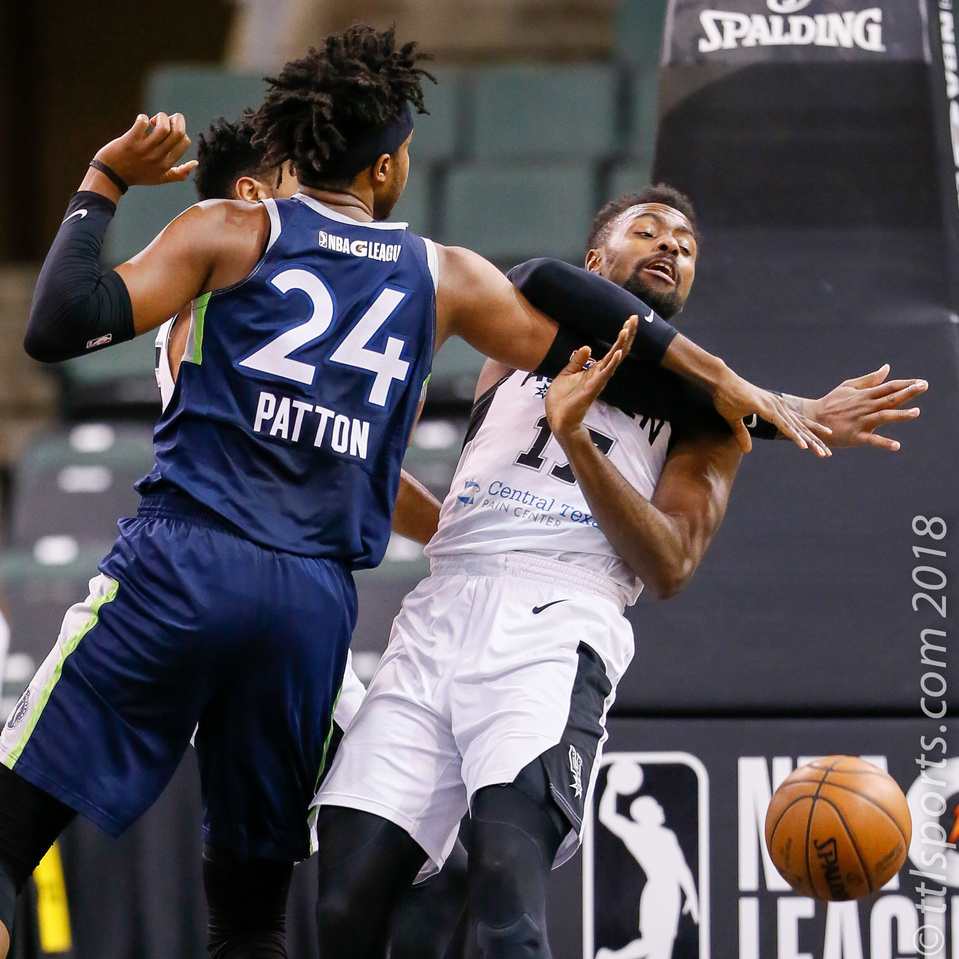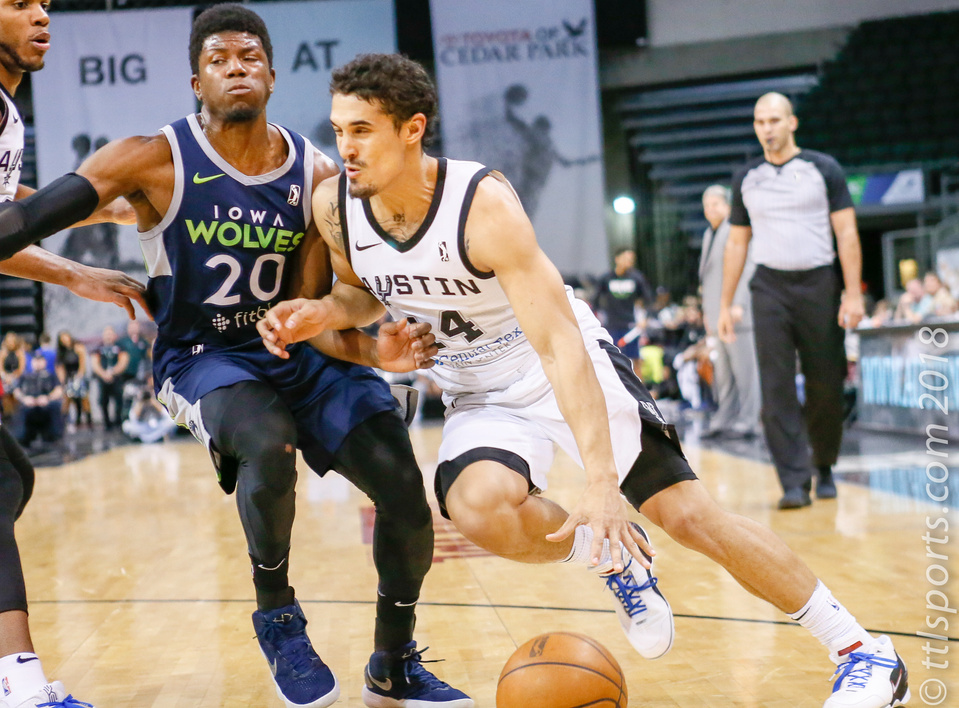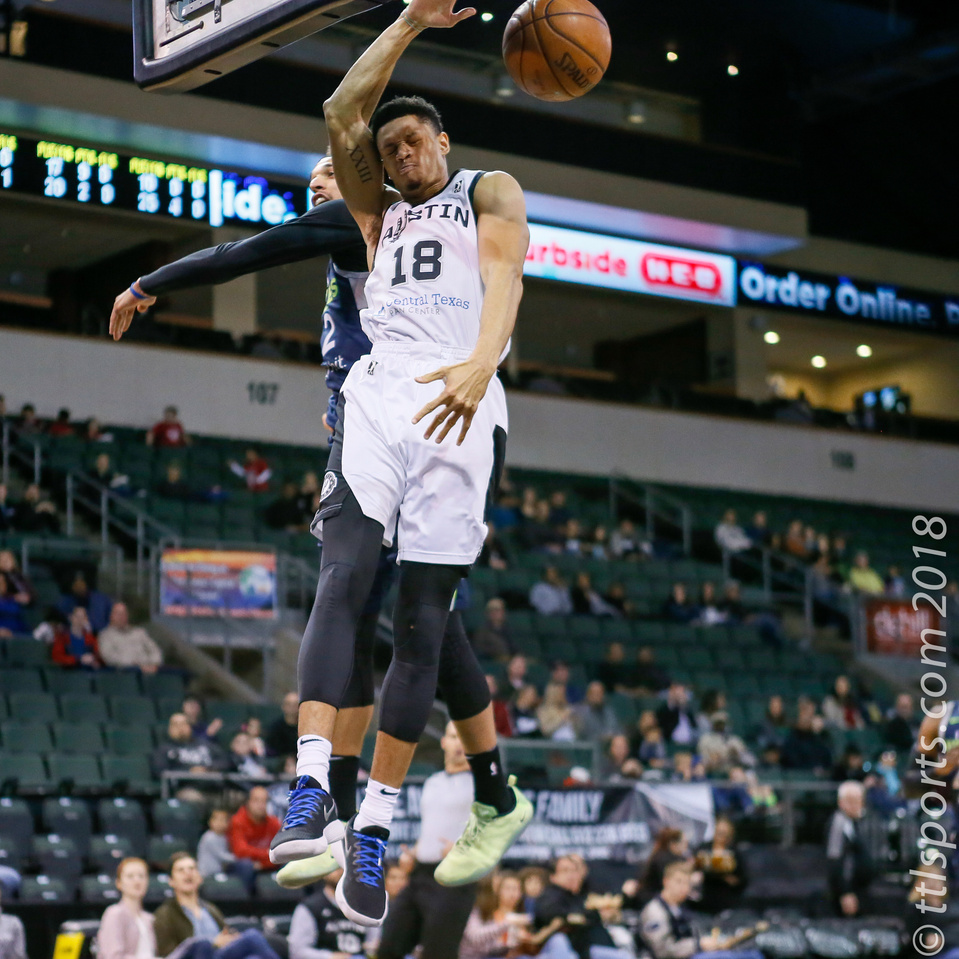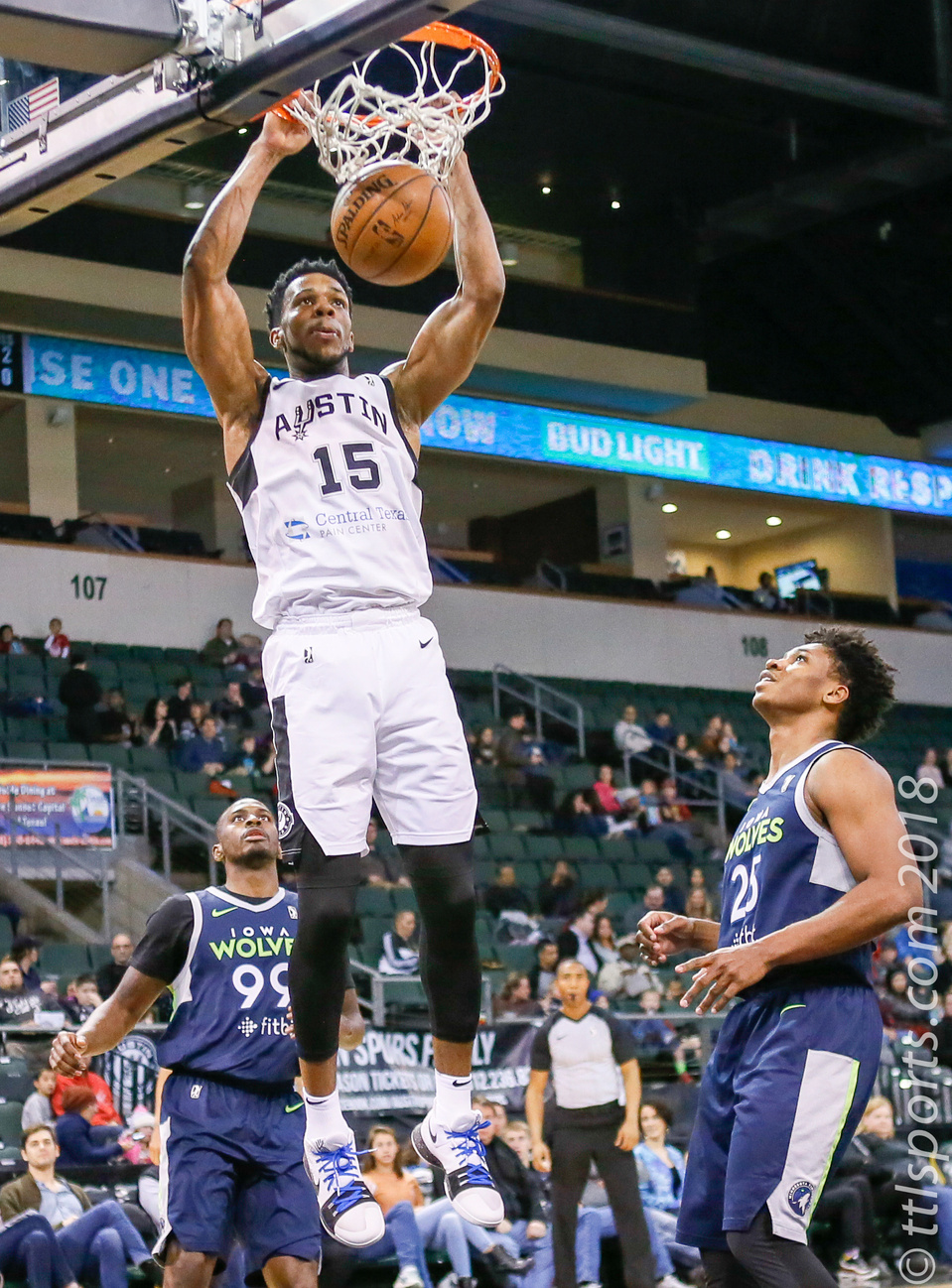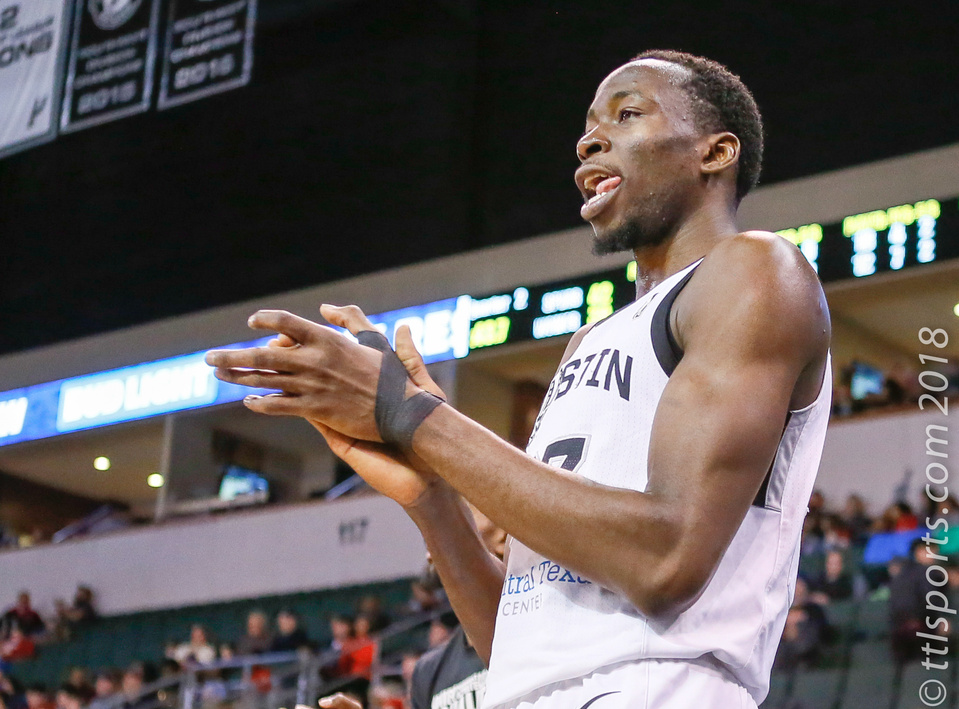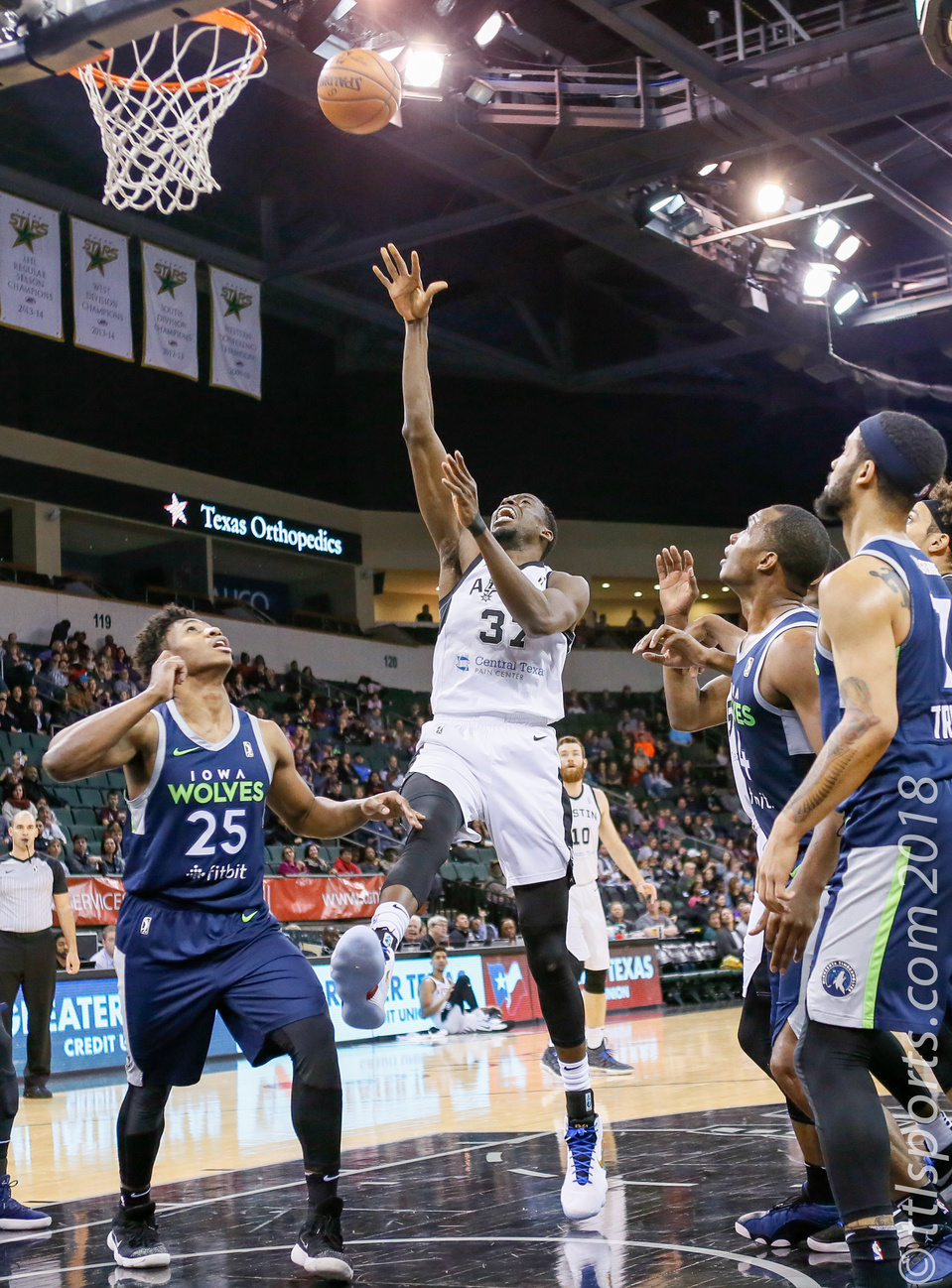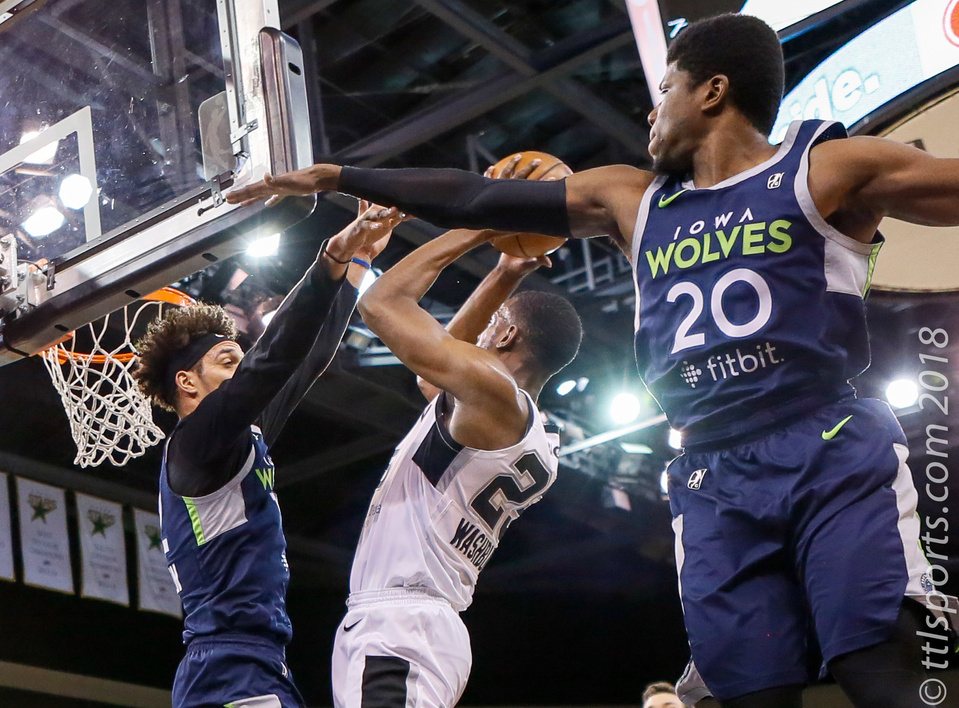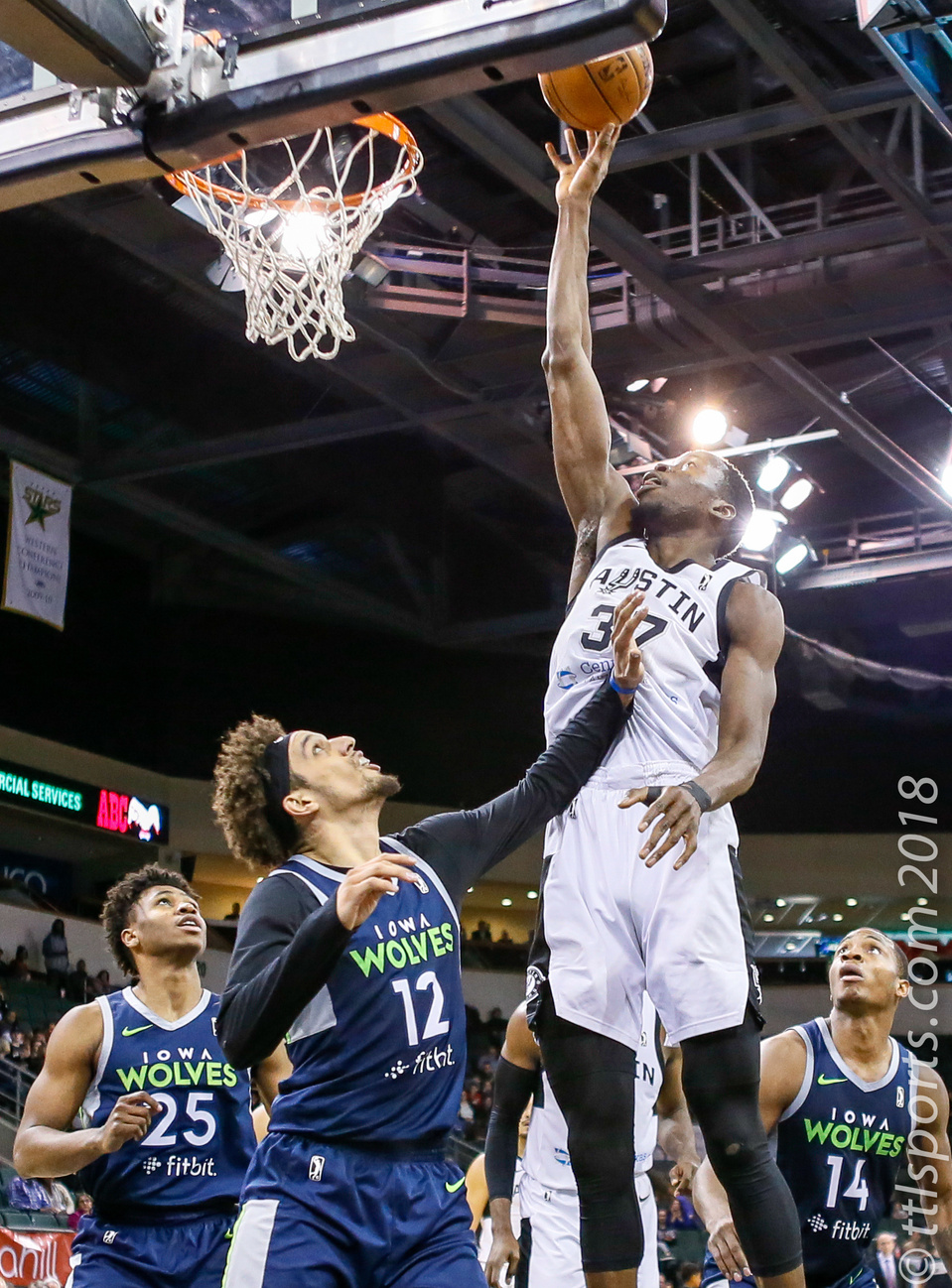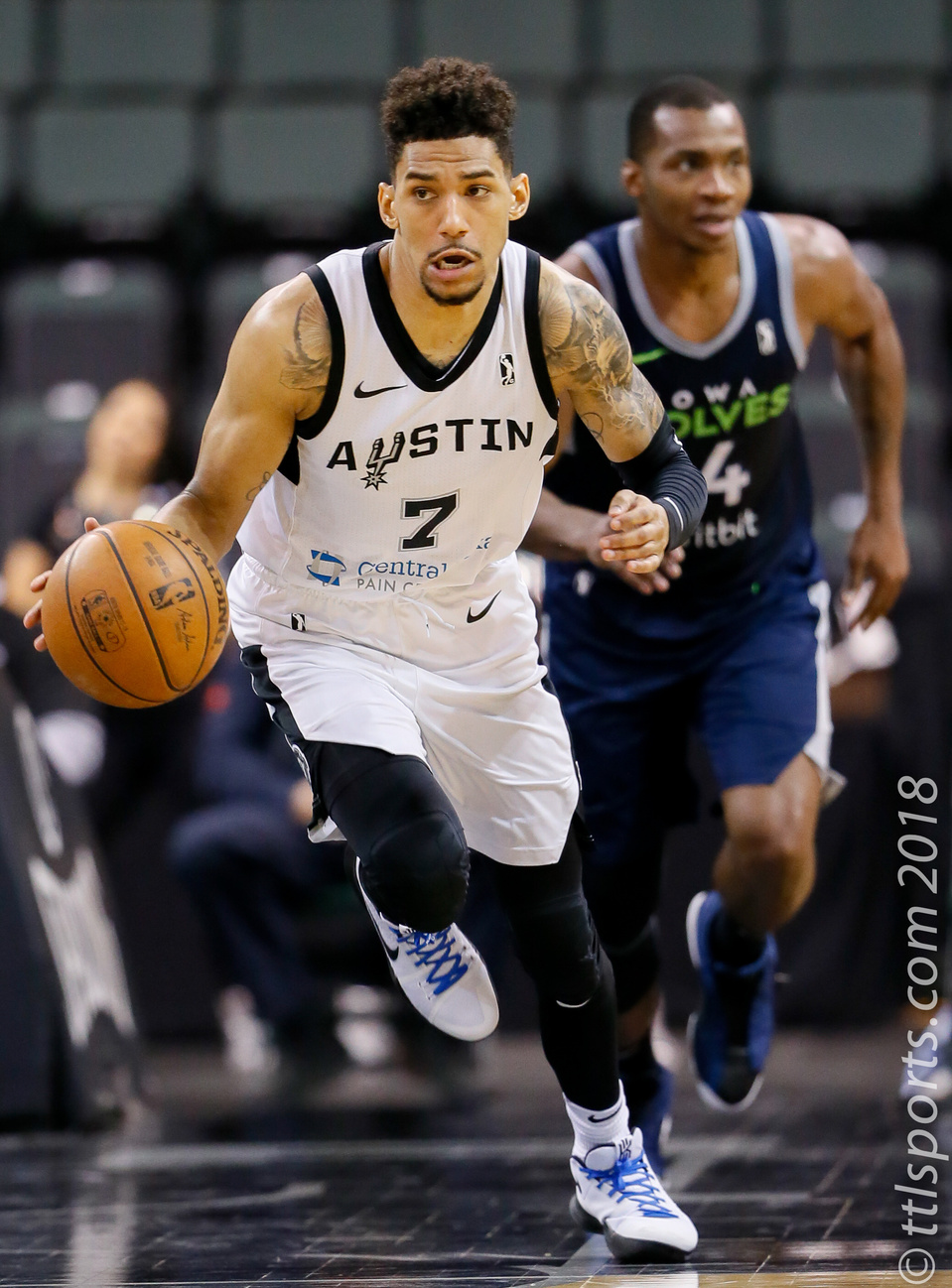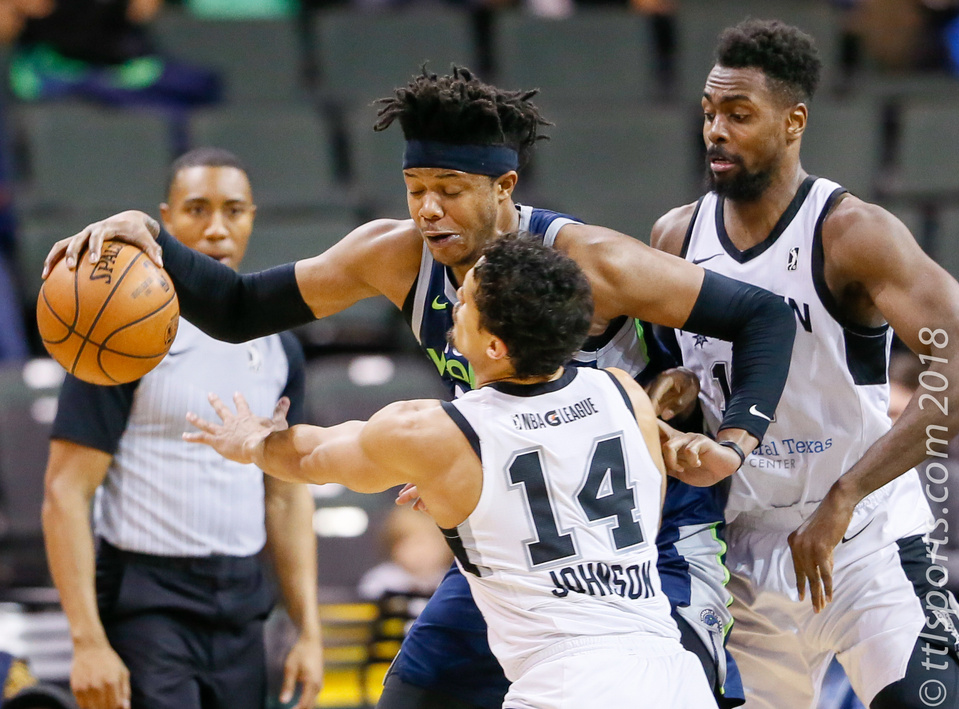 The Austin Spurs (23-14) fought a tight contest with the Iowa Wolves (18-16) Sunday afternoon at the HEB Center at Cedar Park. Spurs played with only 20 hours rest, traveling up from the Rio Grande Valley the night before.
The first quarter was especially contentious with the lead changing six times and being tied twice.
Neither team lead by more than four points. The Spurs pulled ahead in the second quarter,
building a ten-point lead, which the Wolves narrowed to four points by halftime.
Austin regained a ten-point advantage in the third quarter. Iowa began their rally in the fourth quarter, out-scoring the Spurs 25-17. Austin fought back, never losing the lead, but allowing it to be tied twice. The Spurs prevailed by a final score of 89-87. The win puts Austin 1 and ½ games
in first place of the Southwest Division.

High scorer for the Wolves was Justin Patton with 21 points. Marquise Moore recorded a
double-double with 19 points and 10 rebounds for Iowa. Moore, Melo Trimble, and Michael Bryson played for 44 minutes of the 48-minute game.
Nick Johnson was the high scorer for the Spurs with 23 points with four crucial three-pointers.
Livio Jean-Charles recorded his fifth double-double of the year with 19 points and 13 rebounds. The Spurs recorded an unusually low number of assists (15) and only shot 36.5% from the
field.
The evening saw the return of center Matt Costello, back from a broken wrist. As expected, Costello was a little rusty, playing 12 minutes and pulling down six rebounds. Welcome back Matt!