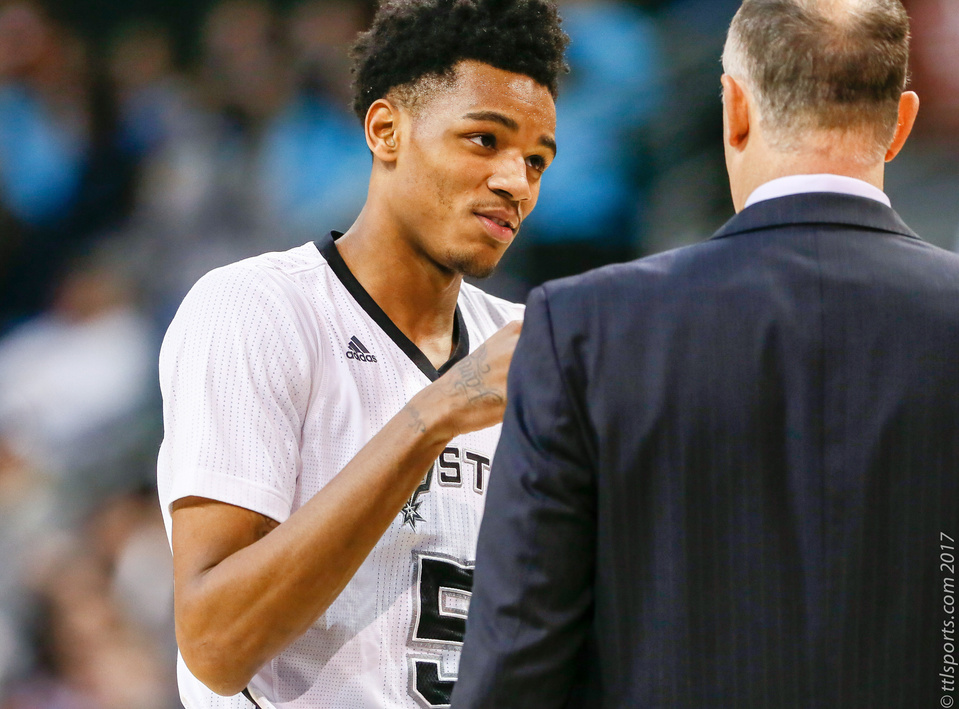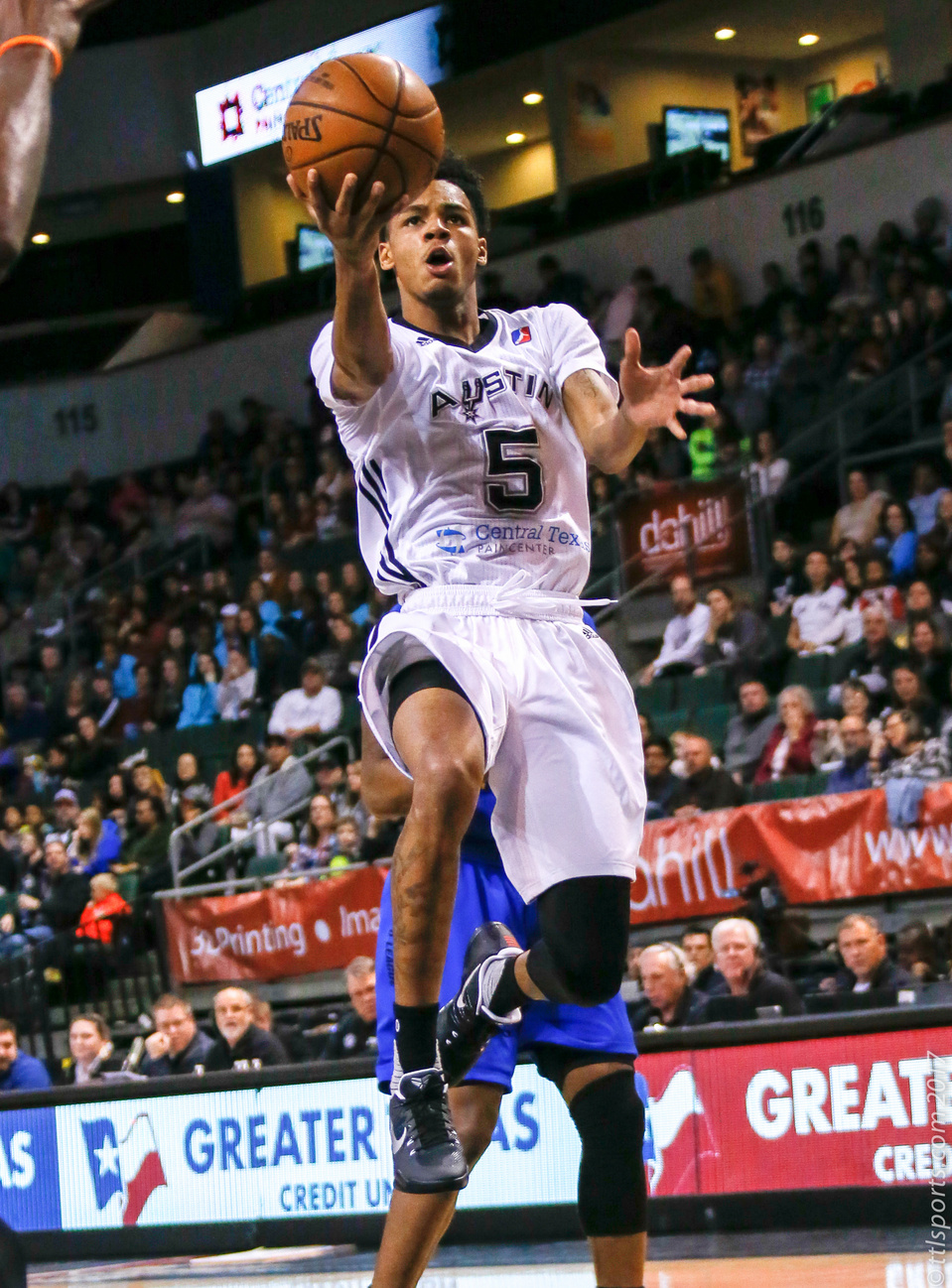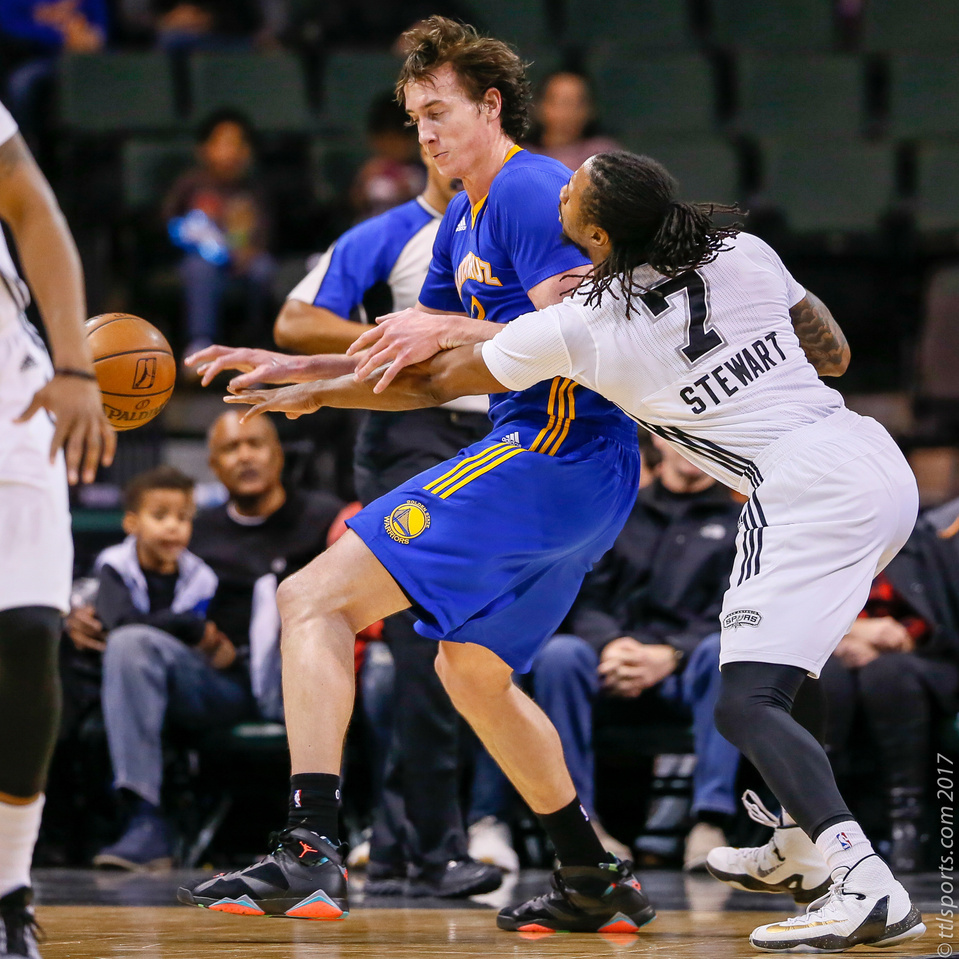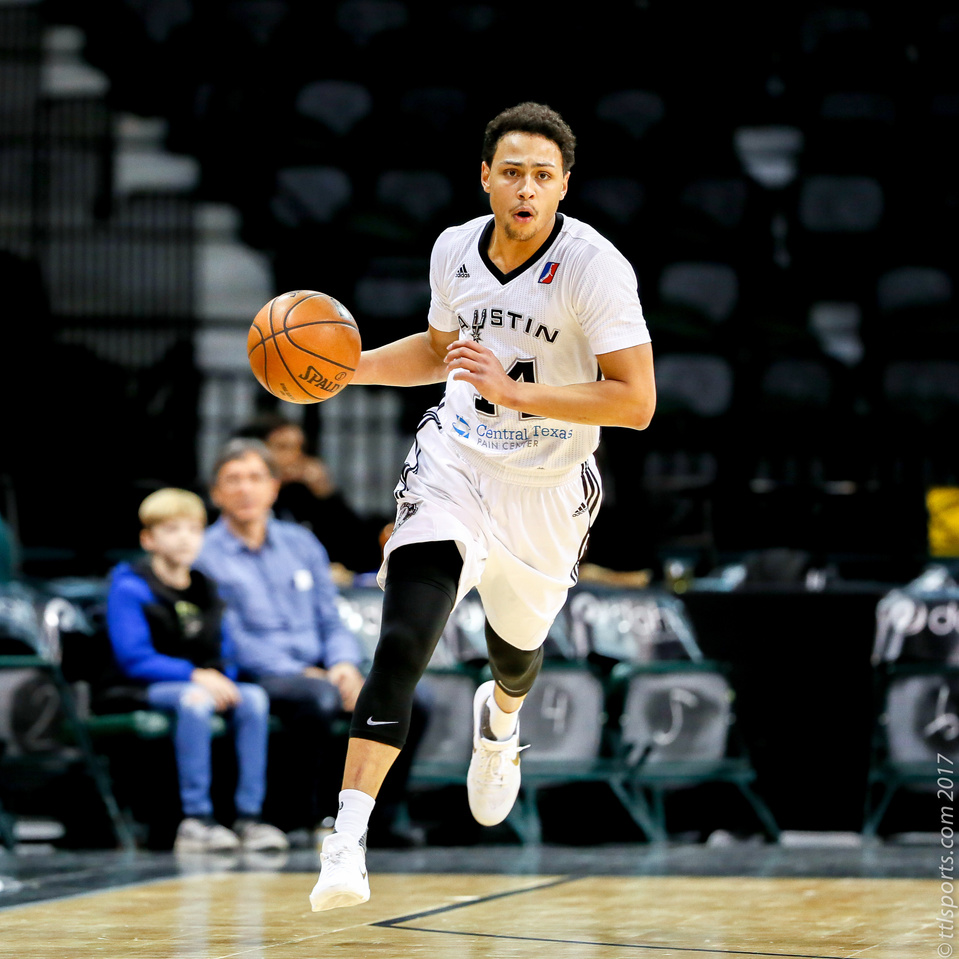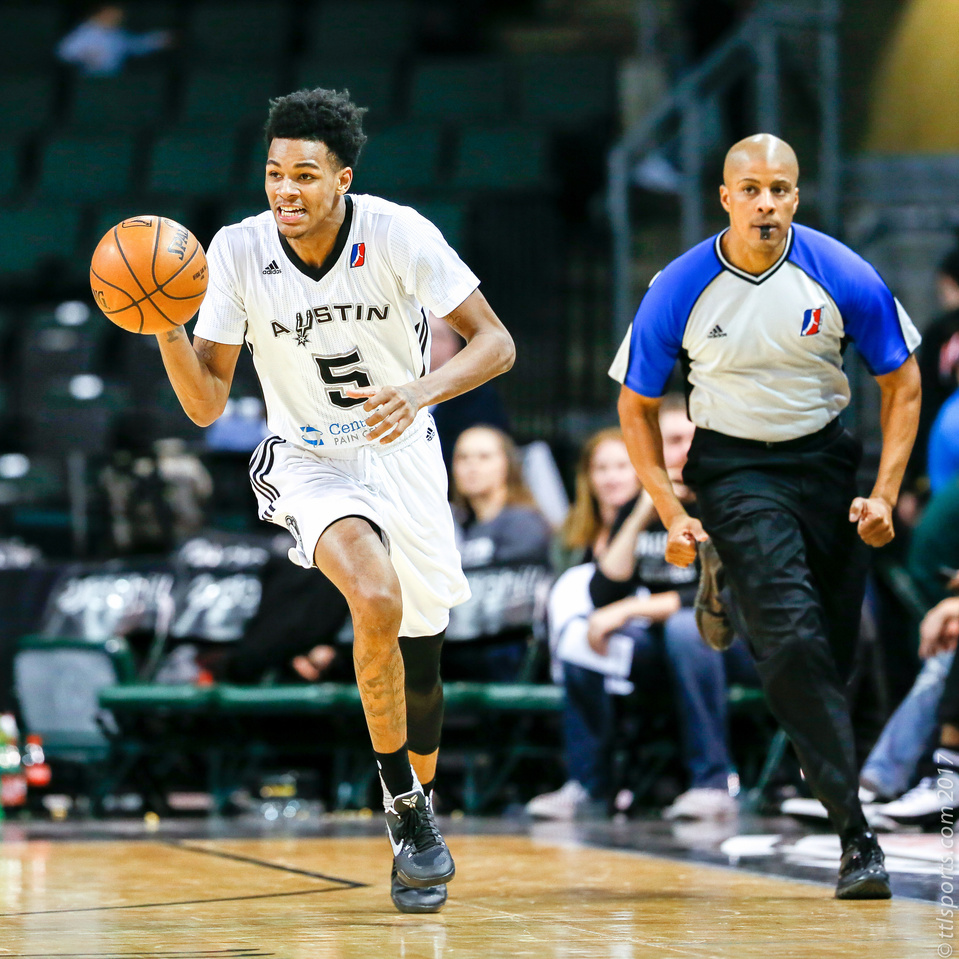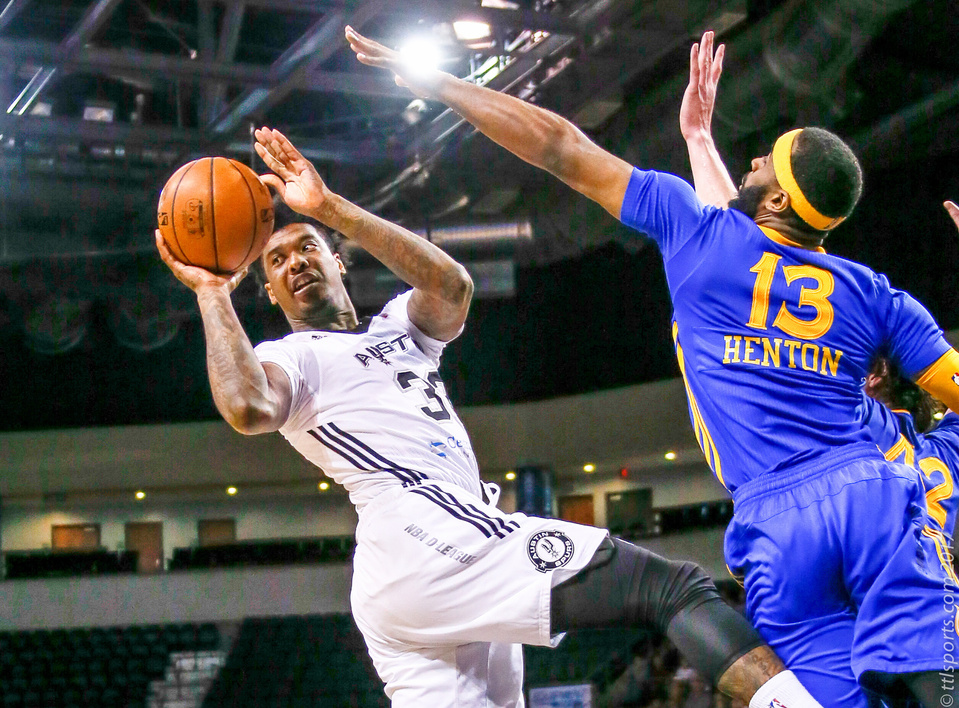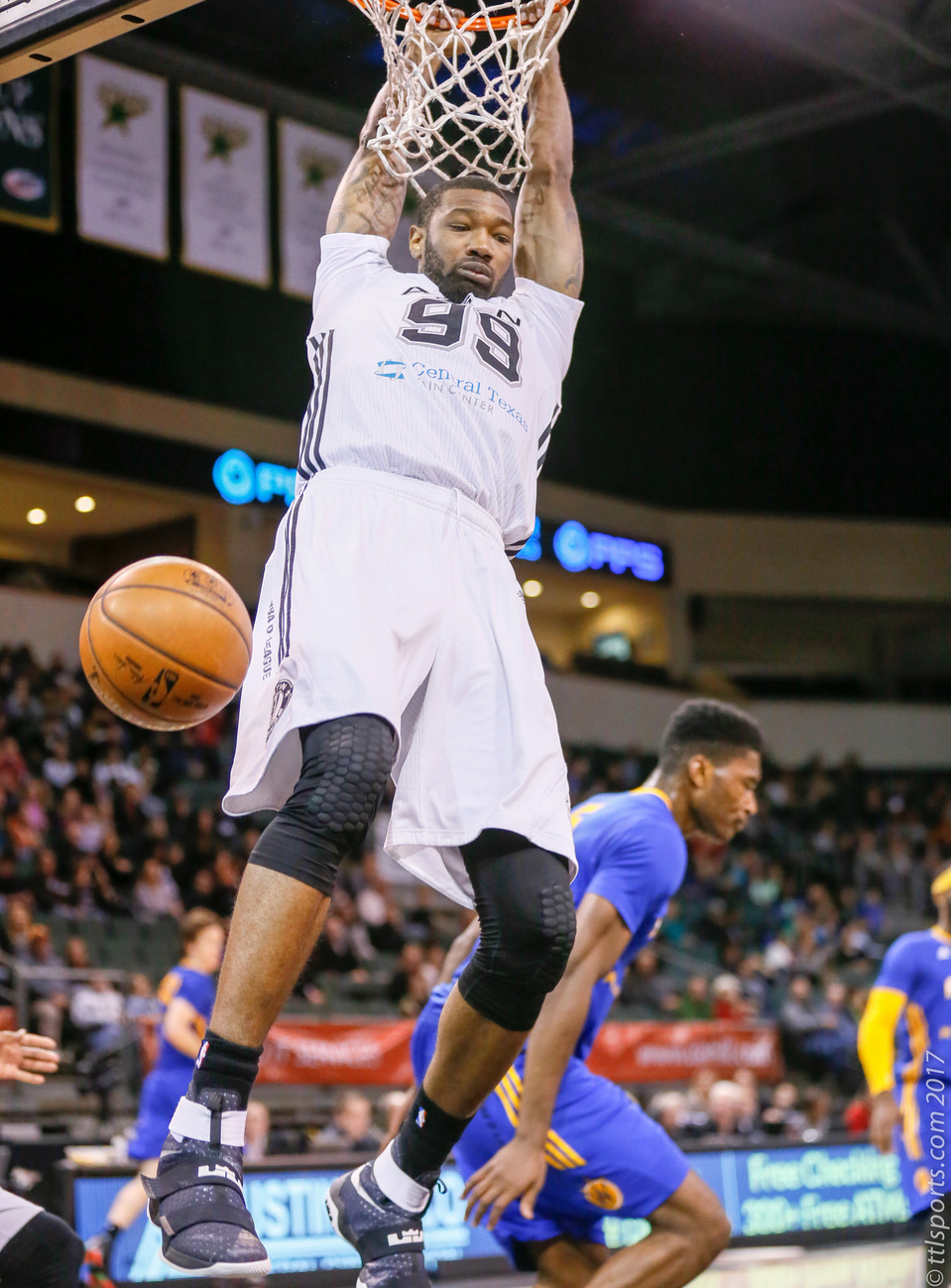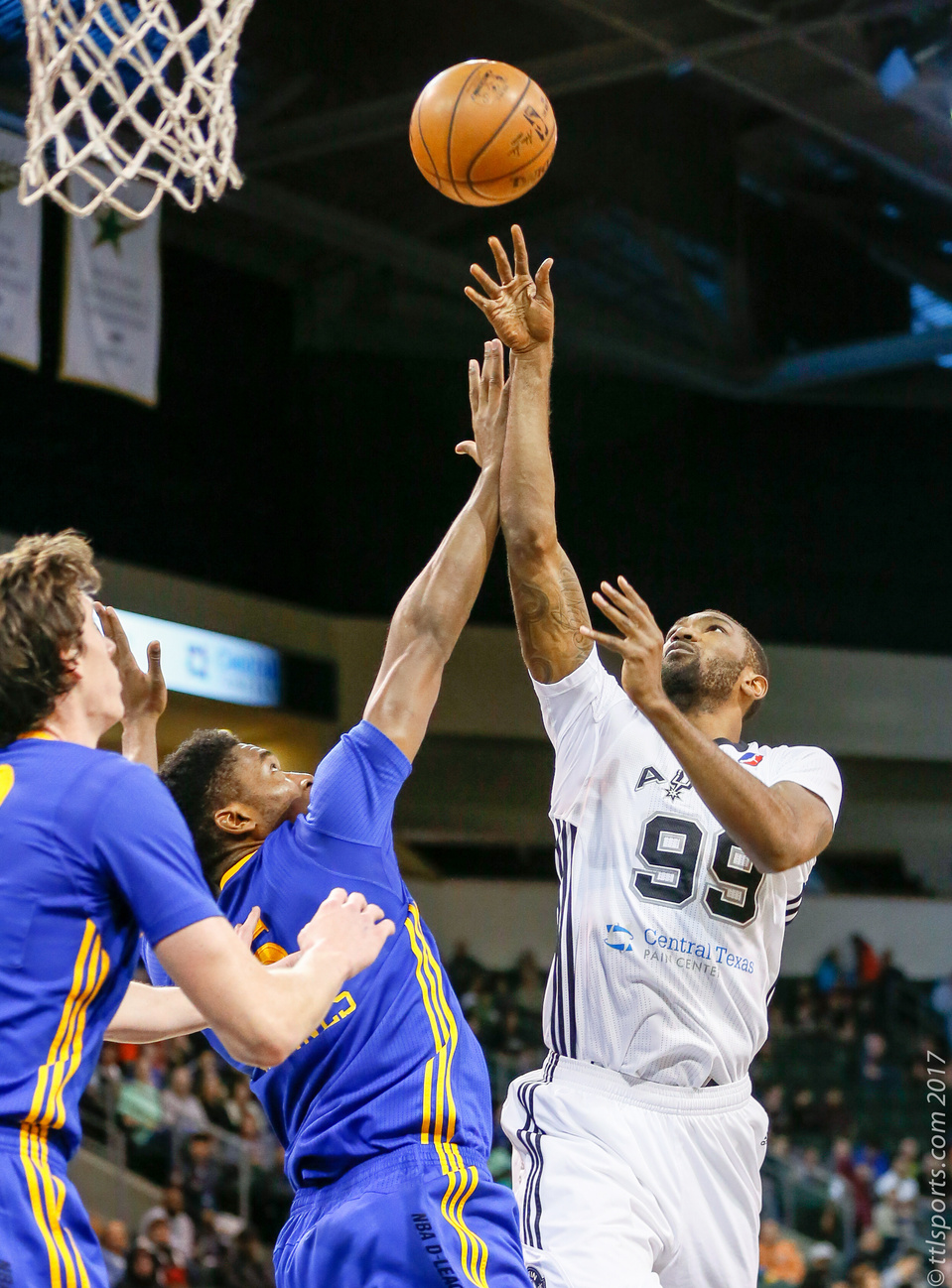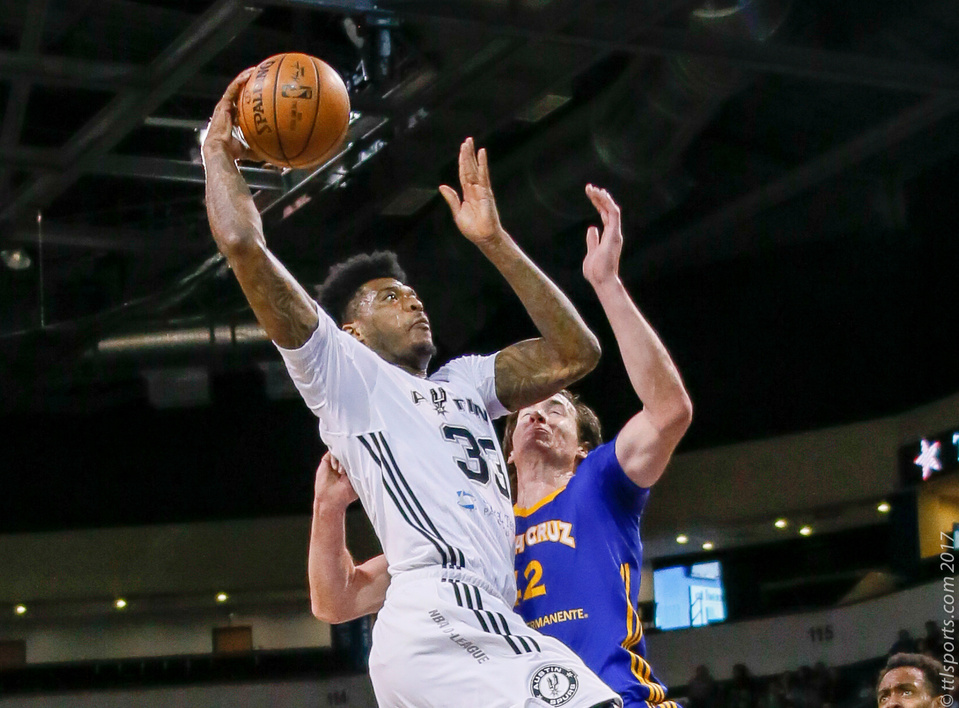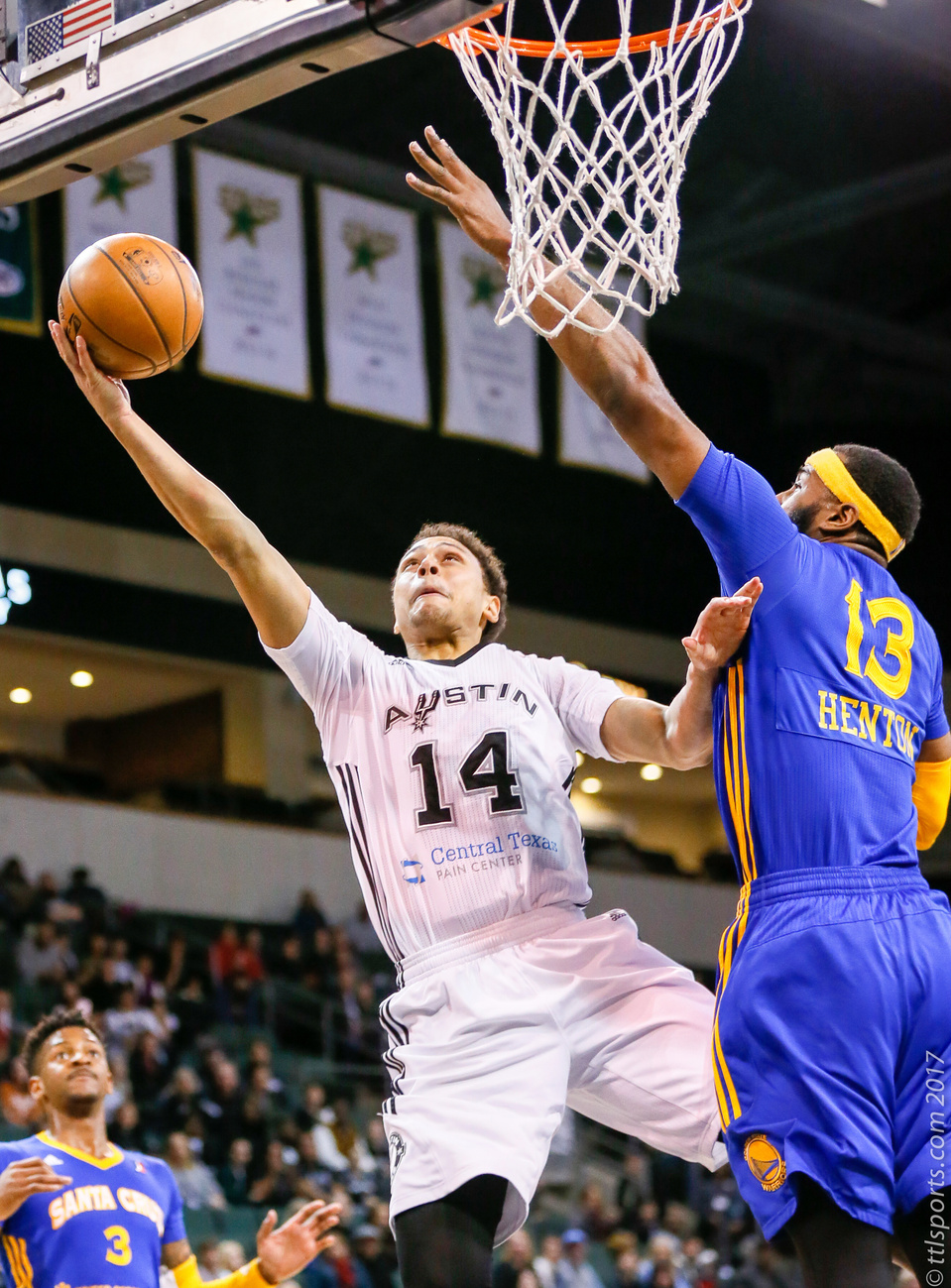 Coach Ken McDonald is a composed, supportive professional while on the court. In four years covering the team, his voice has never been heard off the court. Unfortunately, Coach McDonald's frustrations were exposed and the f-bomb was loudly dropped during the second quarter of the Austin Spurs match-up against the Santa Cruz Warriors on Sunday.
The Spurs played very competitively during the first quarter, taking a one-point lead into the break. But the Spurs play execution disappeared in the first five minutes of the second period, allowing the Warriors to take an eight point lead. That's when McDonald exploded and the team got religion, at least momentarily.
The game was a back-and-forth contest. The lead changed hands 14 times and was tied 12 times. The game ended regulation play tied at 100 apiece. The Spurs could easily have avoided overtime if not for hot-dogging missed slam-dunks by Charles Garica and Cory Jefferson. Jefferson's miscue ricocheted almost to mid-court before the officials chased it down. Austin lost to Santa Curz in overtime, 111 to 108.