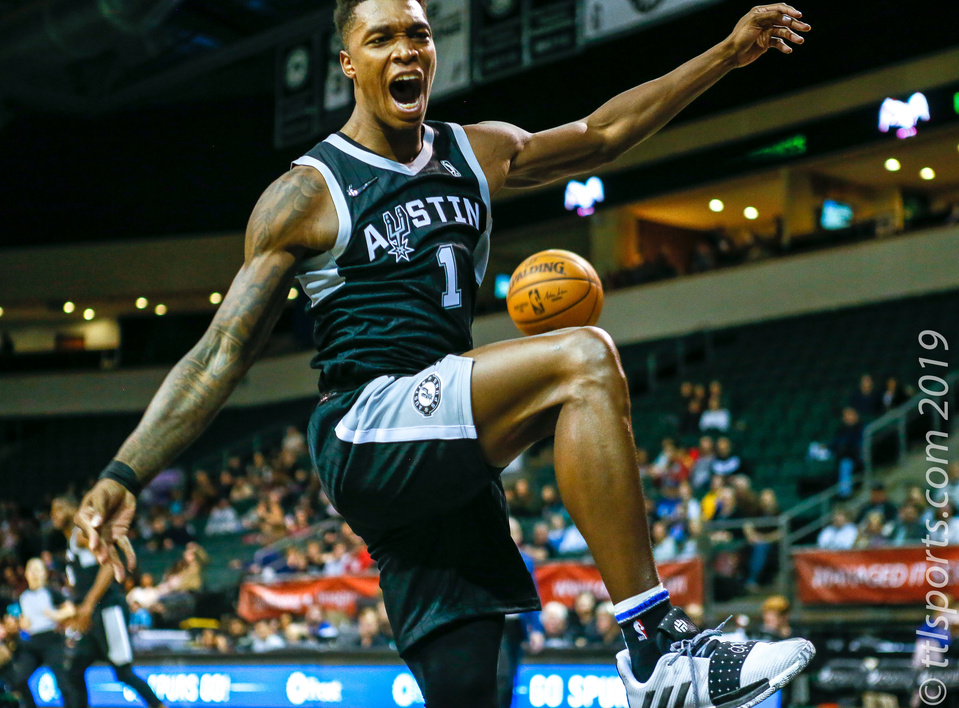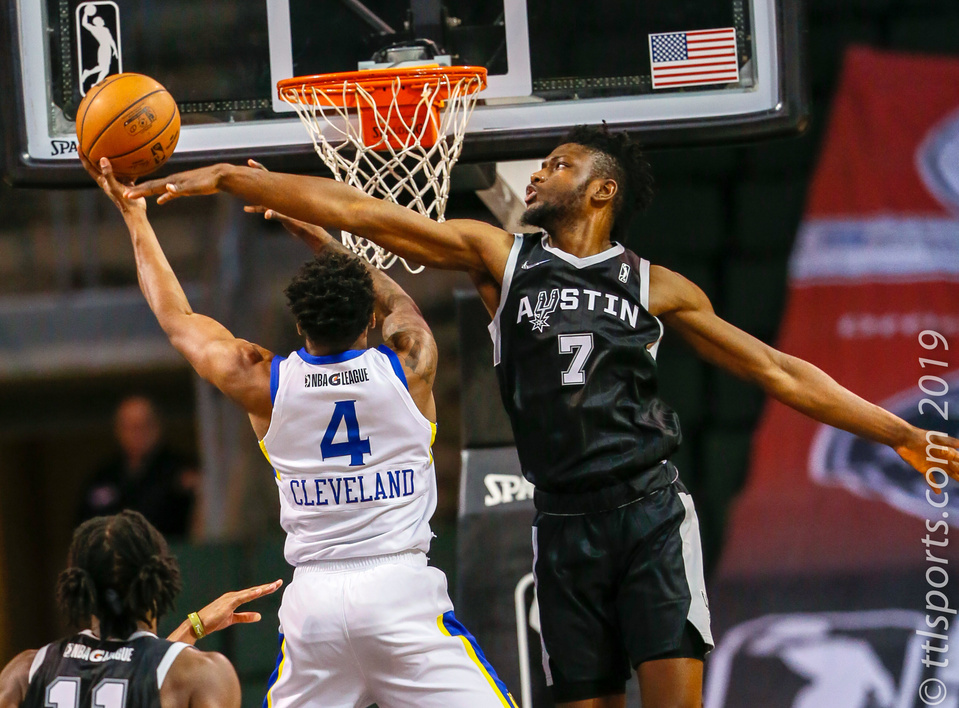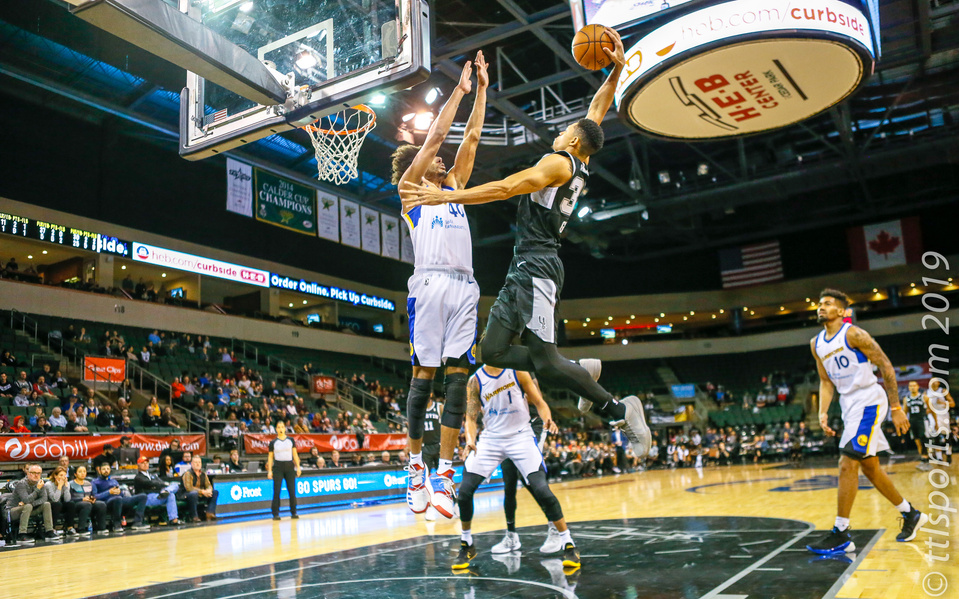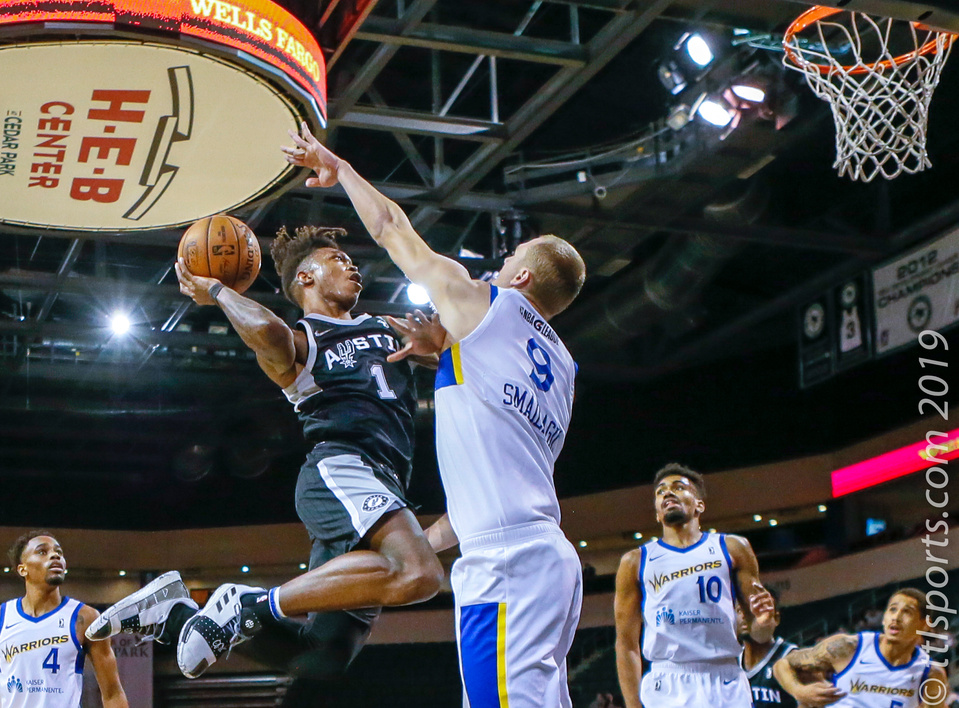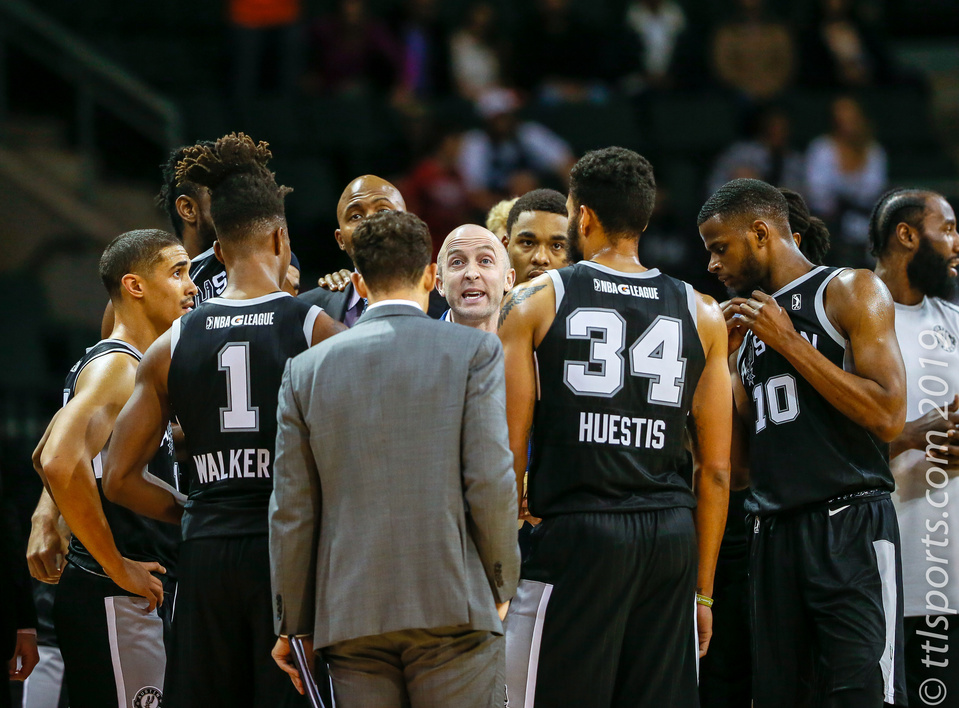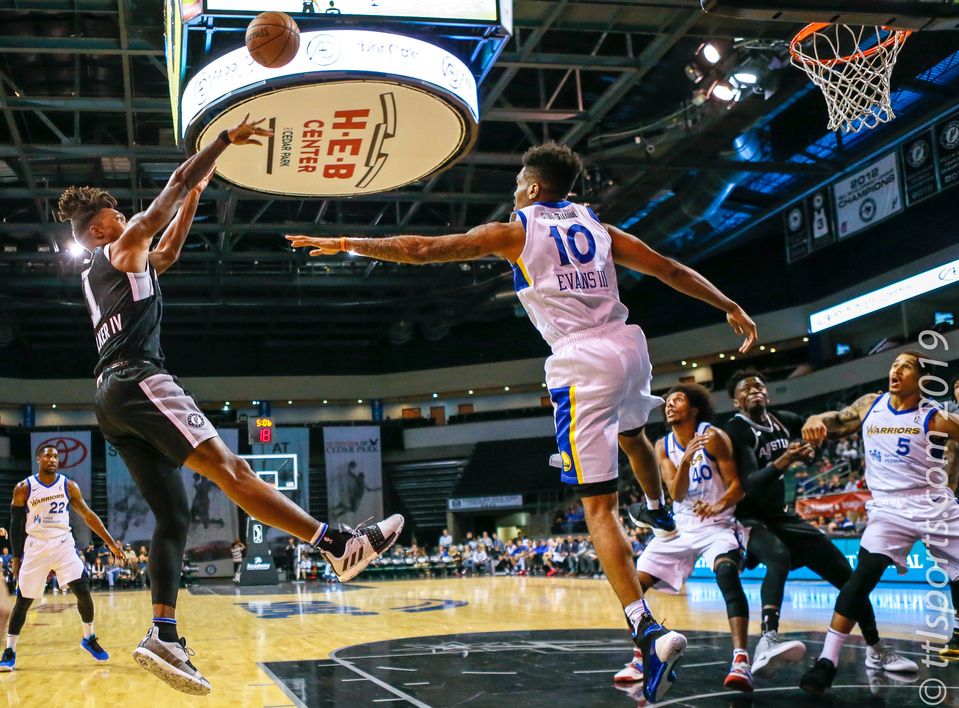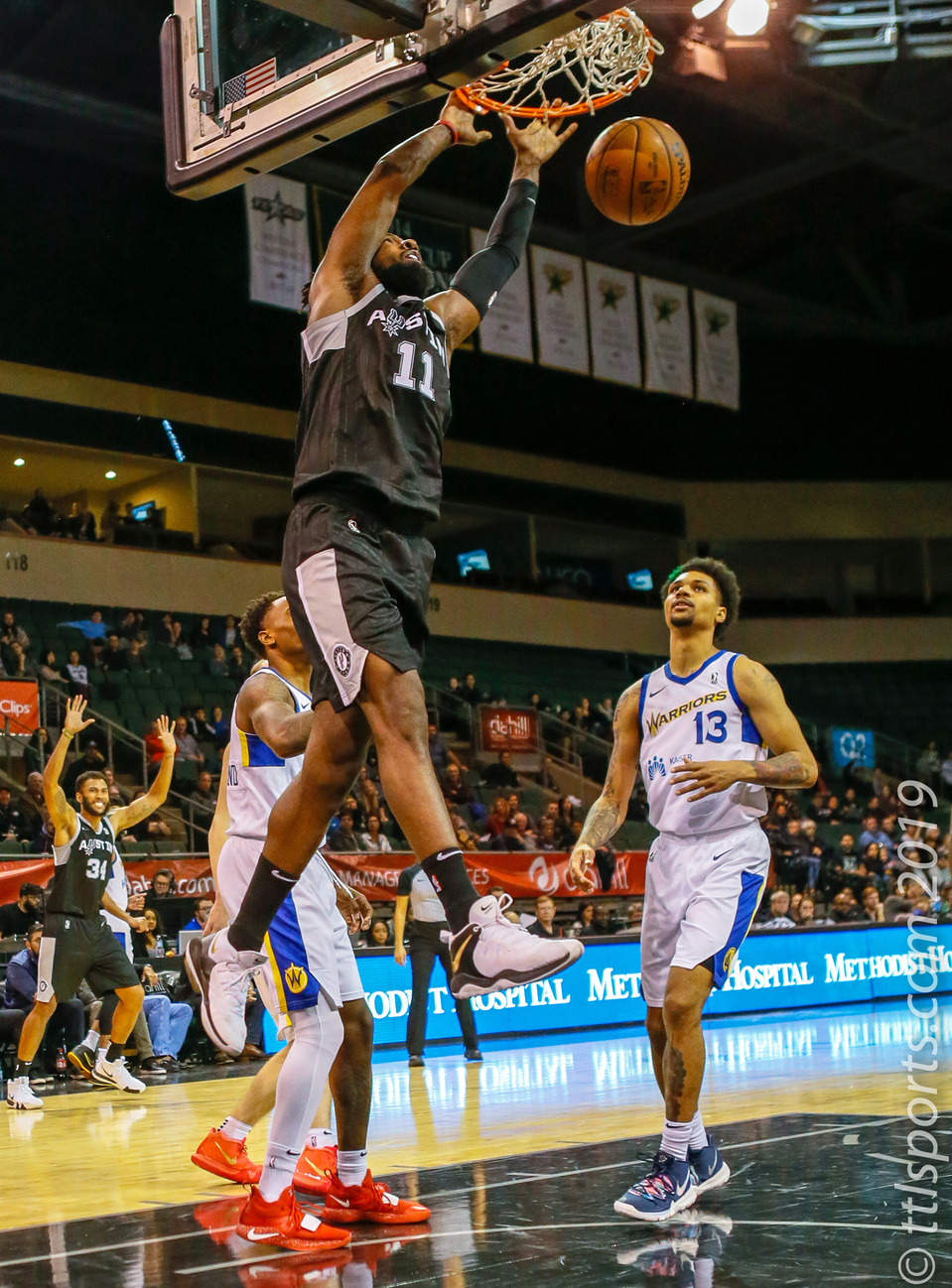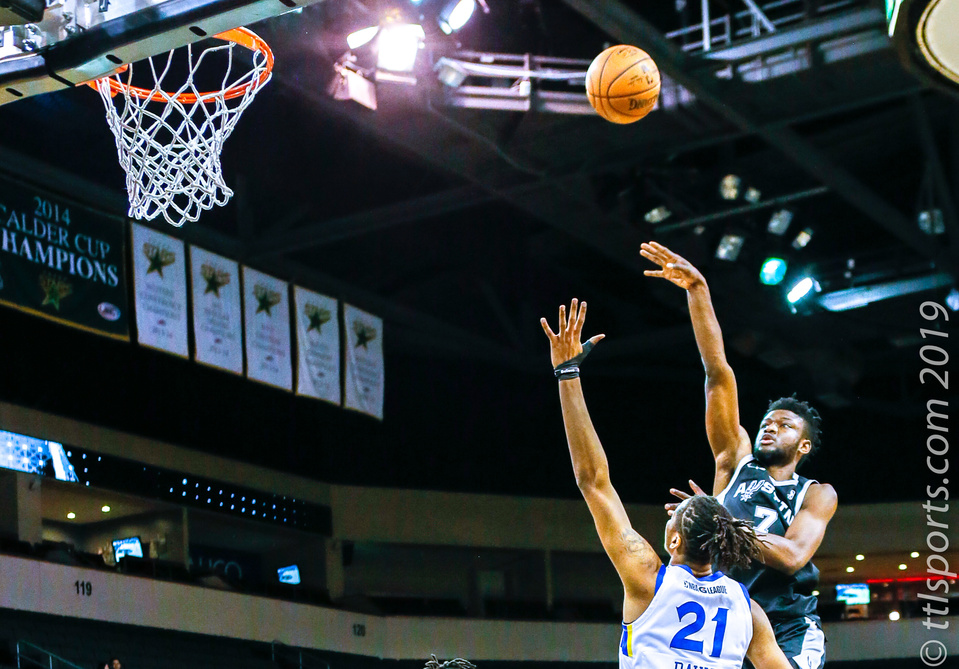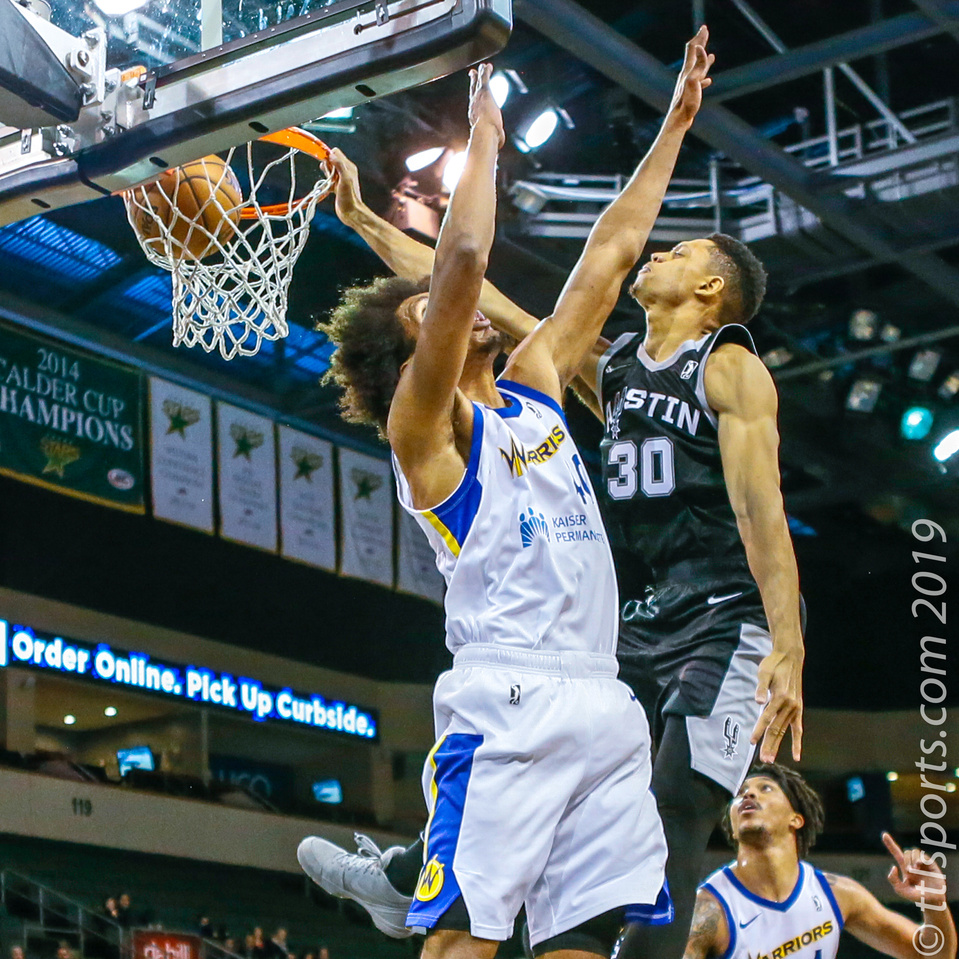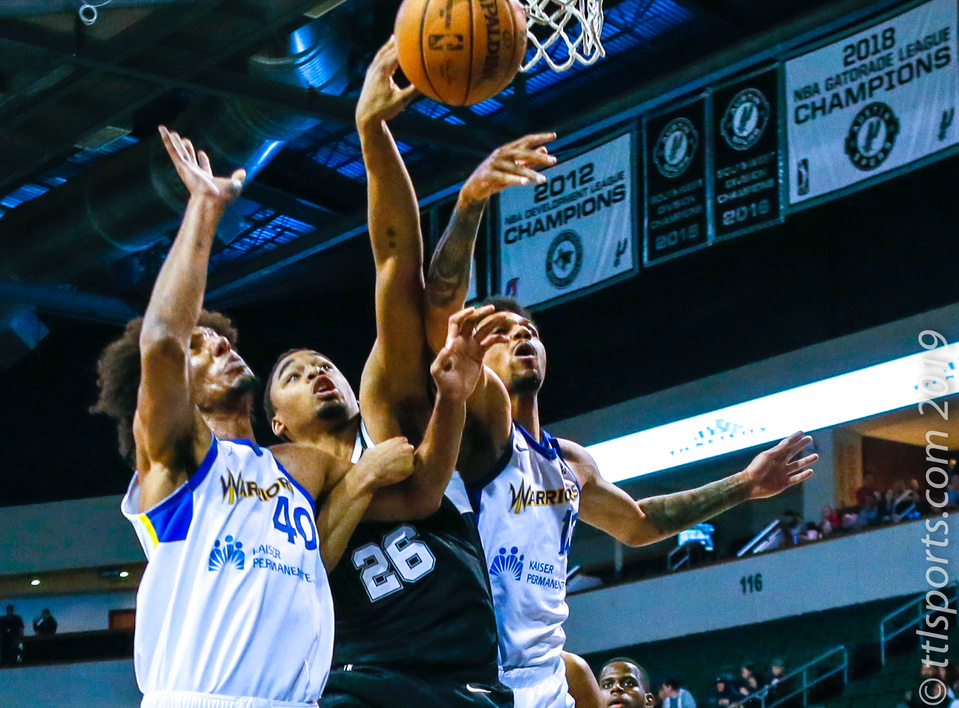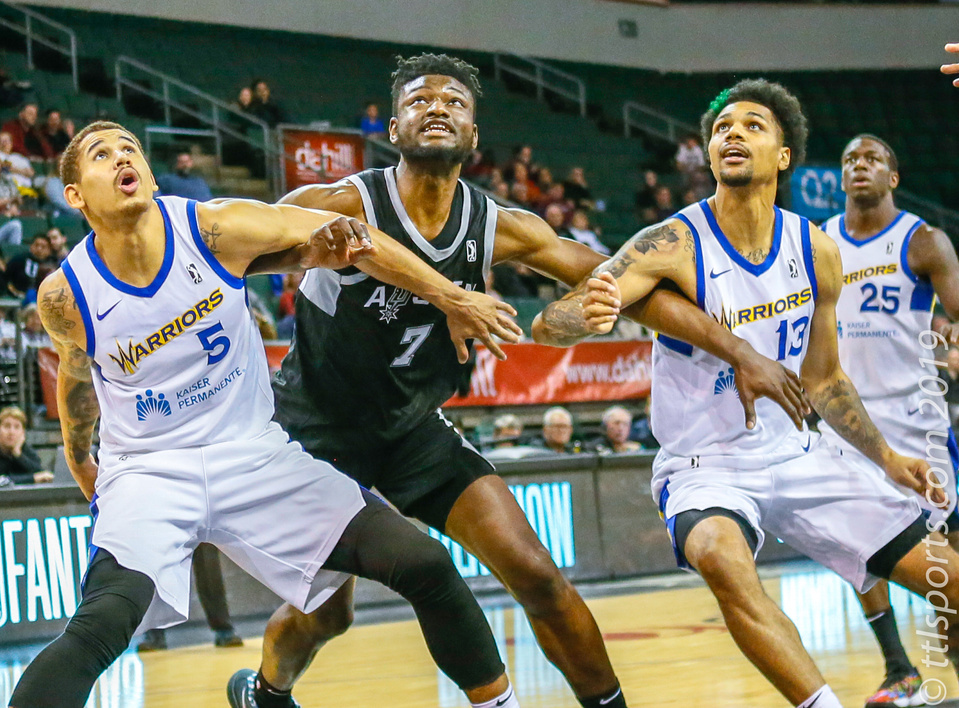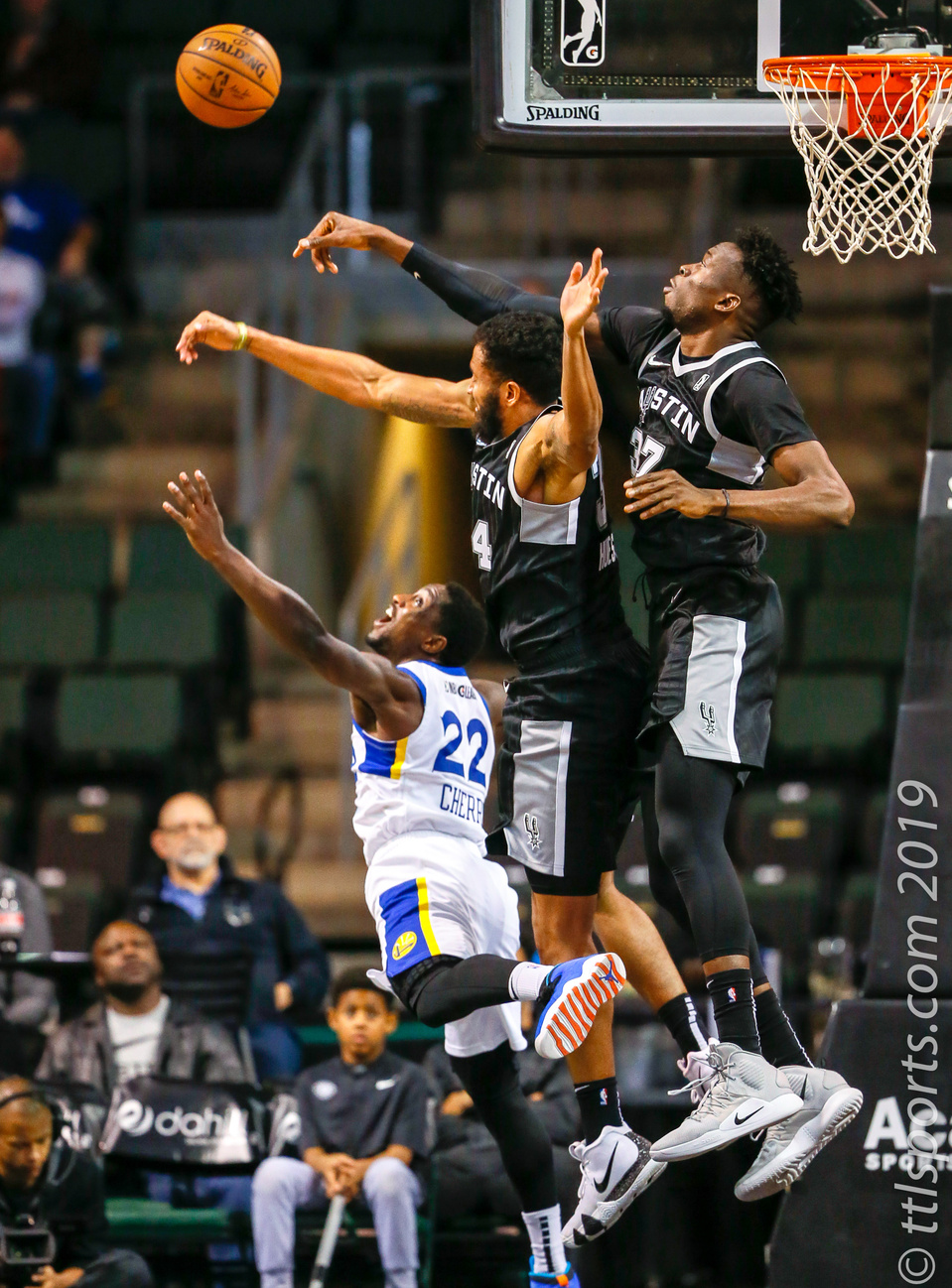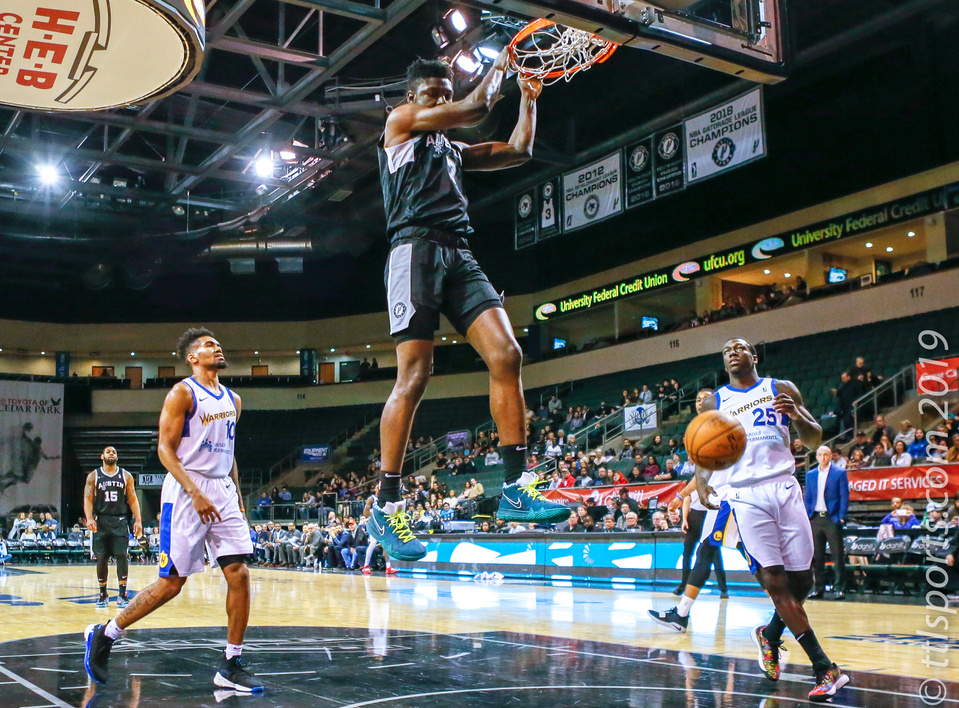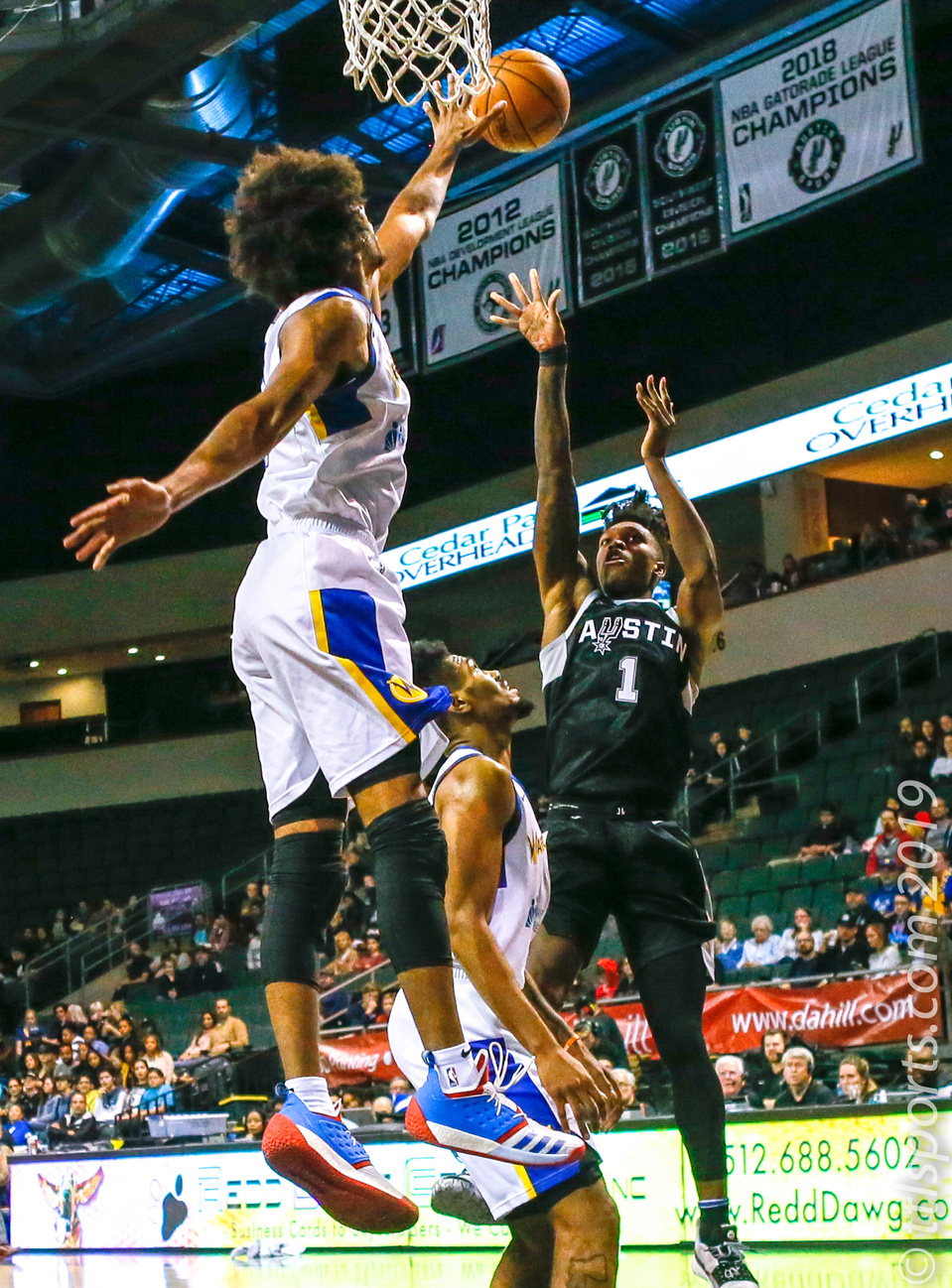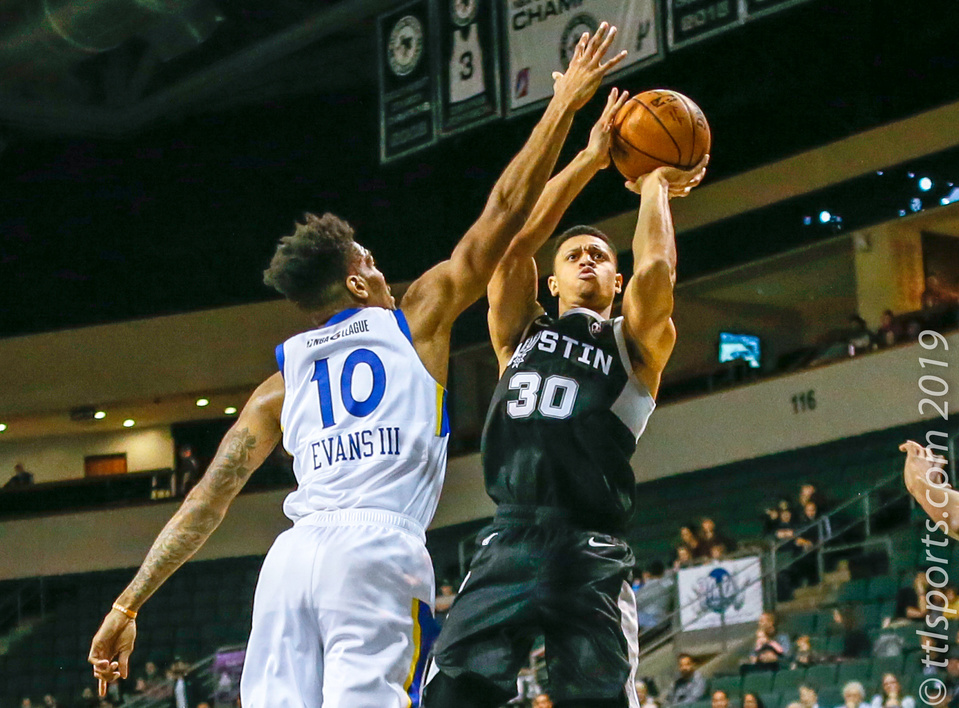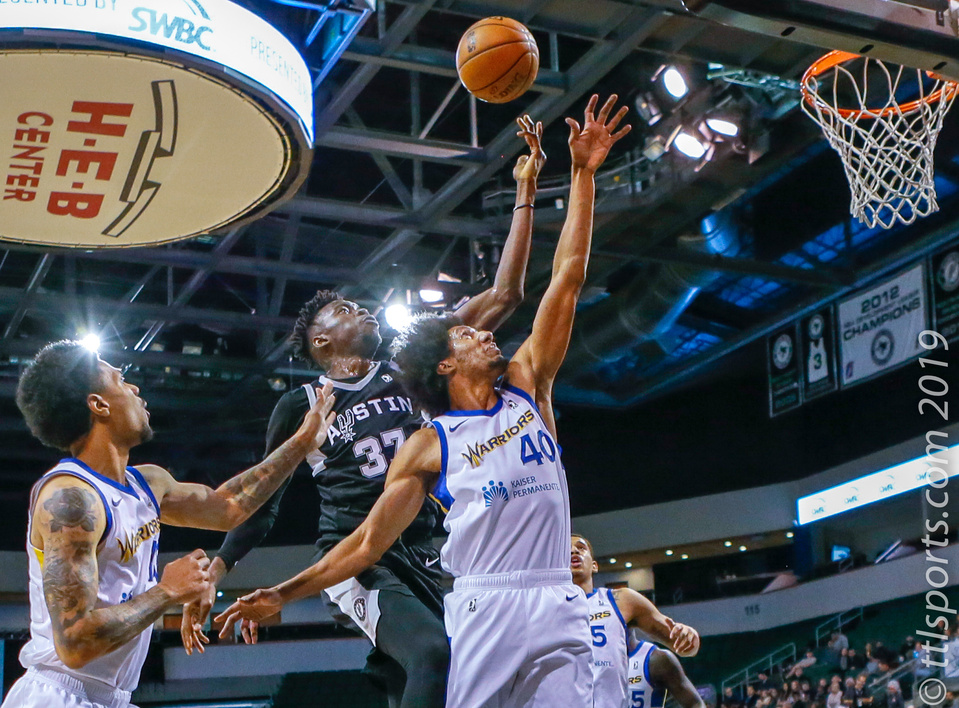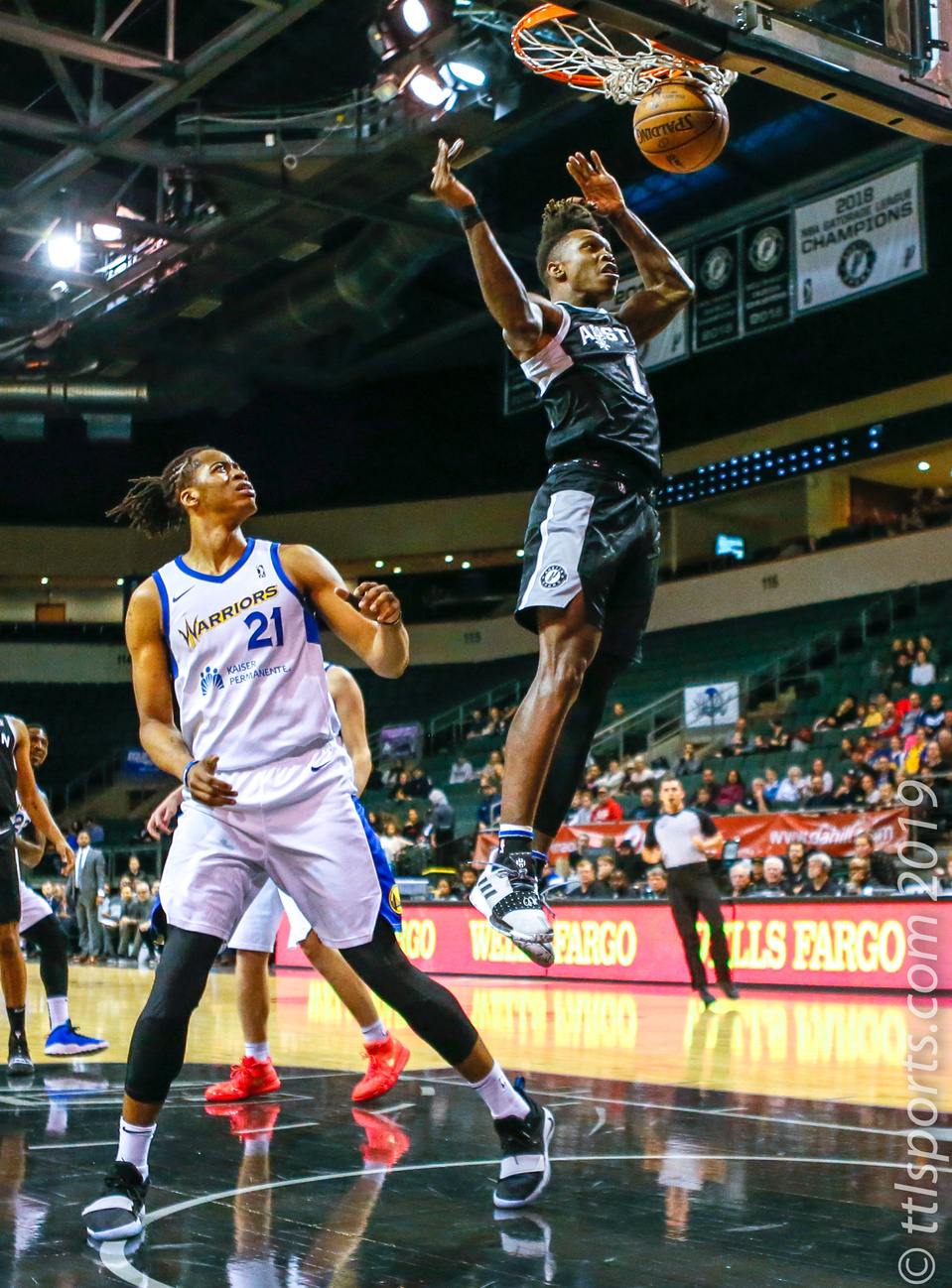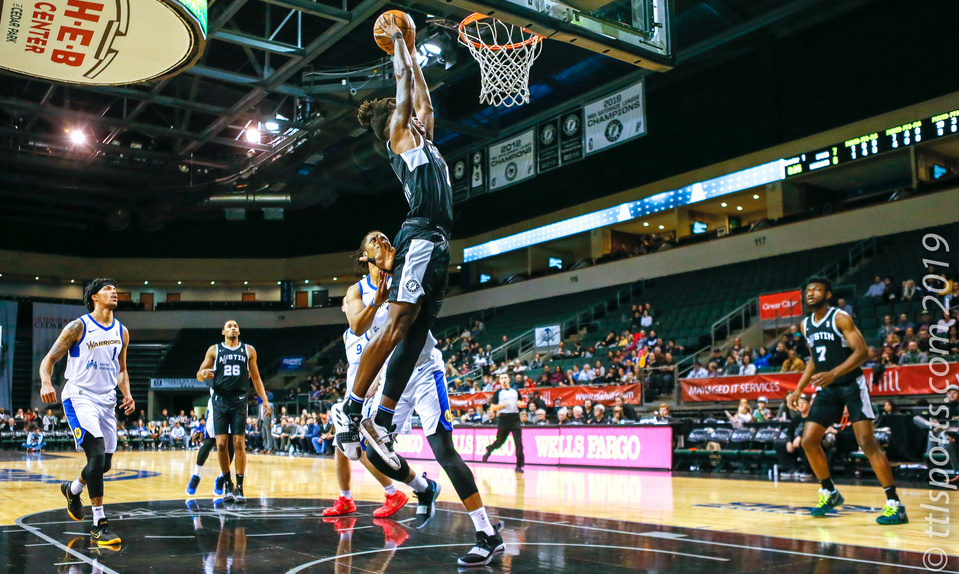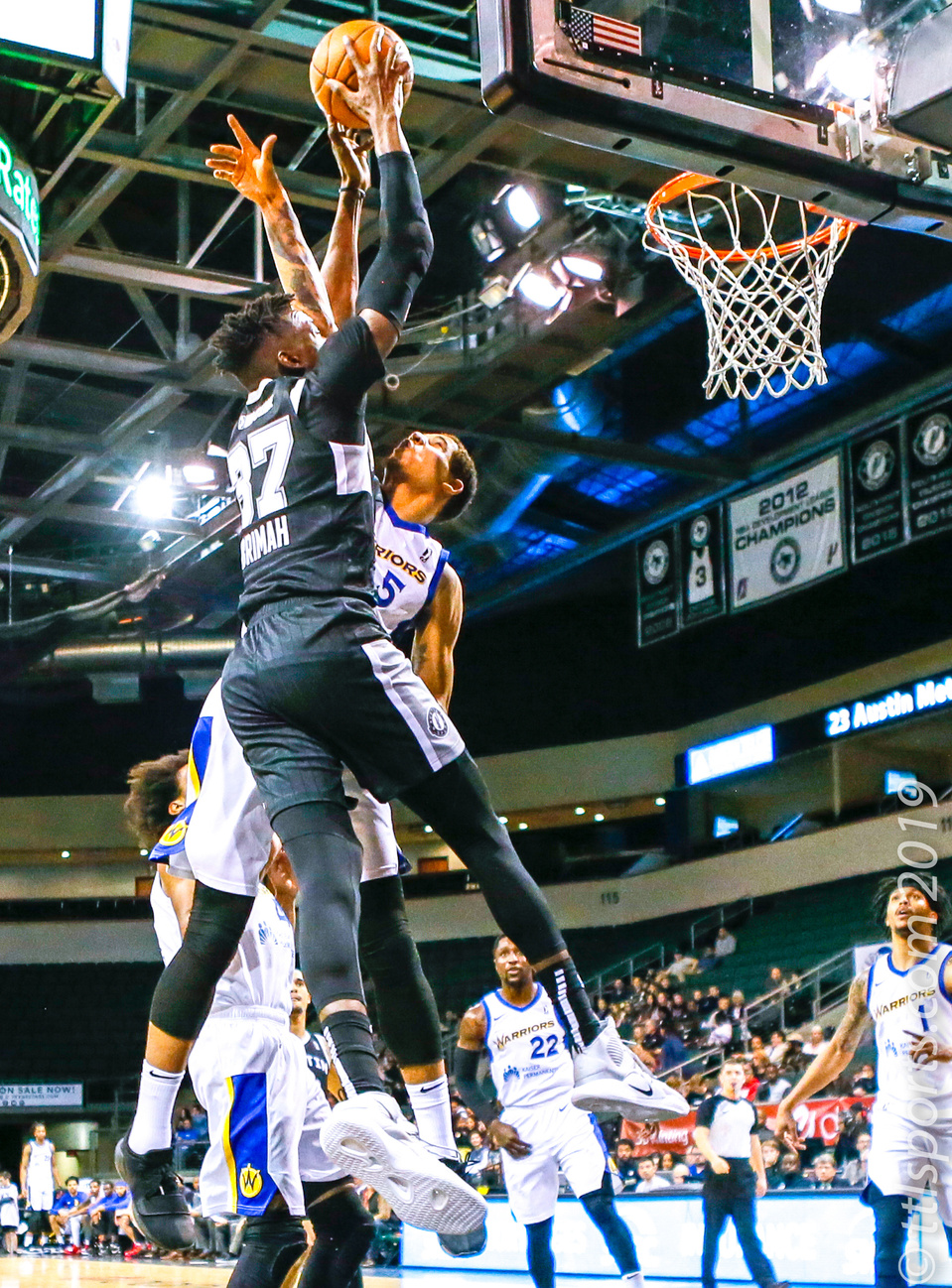 The Austin Spurs (12-13) lost their fourth consecutive game to the Santa Cruz Warriors (18-6), 87-84. The Spurs have yet to win a game in the New Year.
Like the two previous loses, the Spurs played a one-dimensional game, relying upon one player to generate the majority of the offense. This game was slightly better, because the one player producing points also played well on defense.
A competitively first quarter saw the lead change hands six times and the game was tied twice. Santa Cruz broke the game open in the second quarter, leading by as many as 14 points before taking a 53-43 lead into the locker room at the half.
Austin dominated the opening minutes of the third quarter, out-scoring Santa Cruz 10-1 in a three minute run. The Spurs continued to erode the Warrior lead, eventually tying the game at 80-each with five minutes left. The Warrior clamped down on the Spurs and held on for the win.
San Antonio Spurs assignee Chimezie Metu led Austin with 23 points, 13 rebound and 3 blocked shots. It was Metu's best overall performance with Austin in 13 games played. Lonnie Walker IV added 12 points and 7 rebounds, the only other Austin player to score in double-digits.
The Spurs' bench disappointed, giving up 11 more points than it scored in 22 minutes of play per player. The resignation of three-point specialist Jeff Ledbetter for personal reasons was noticeable.
Austin performance from the foul line was dismal, making only 11 of 23 (28%) free throws. Amida Brimah failed to make a single free throws in 8 chances. Better shooting from the foul line could have easily won the game for the Spurs.
The Spurs committed 24 turnovers and produced only 17 assists. The Warriors stole the ball from the Spurs 15 times.
Deyonta Davis led the Warriors with 17 points and 8 rebounds. Four other Santa Cruz players scored in double-digits.