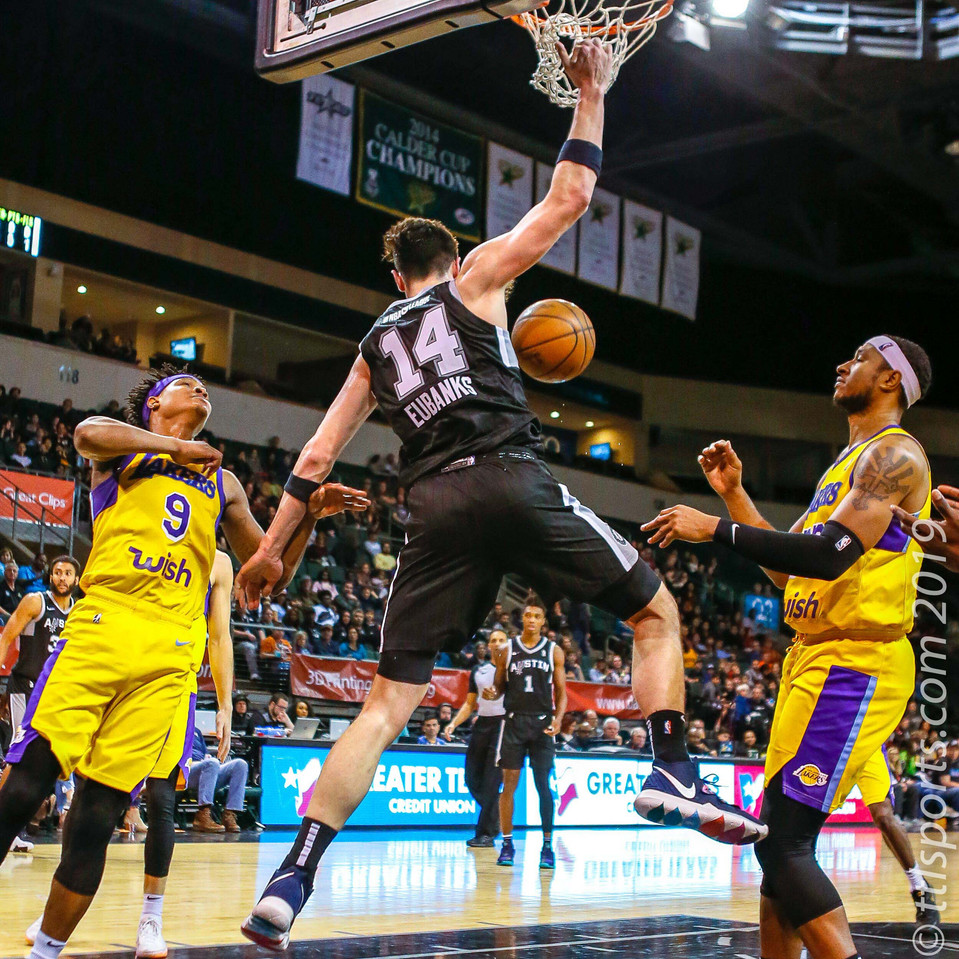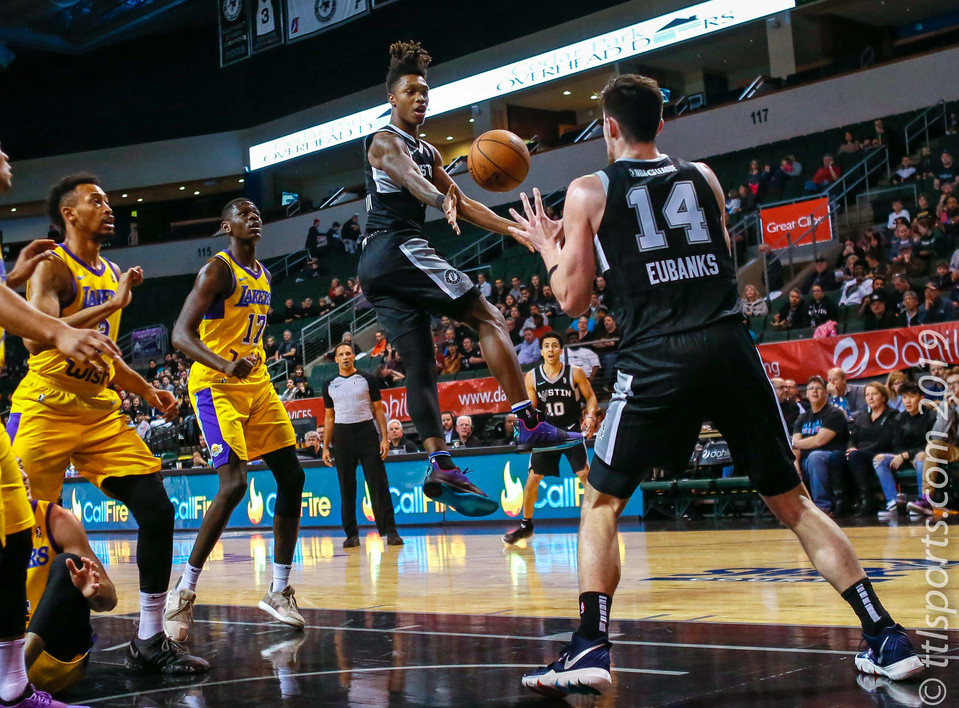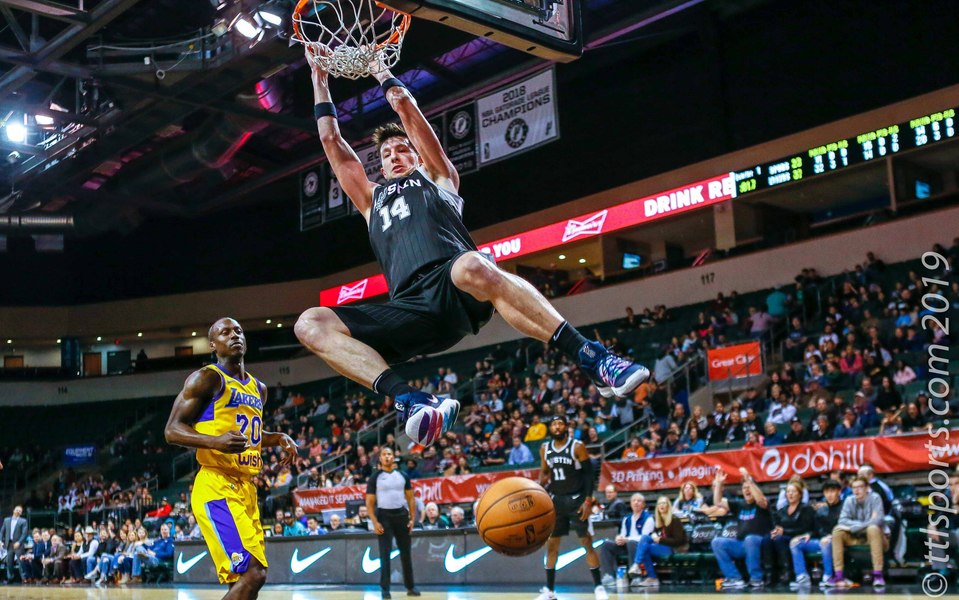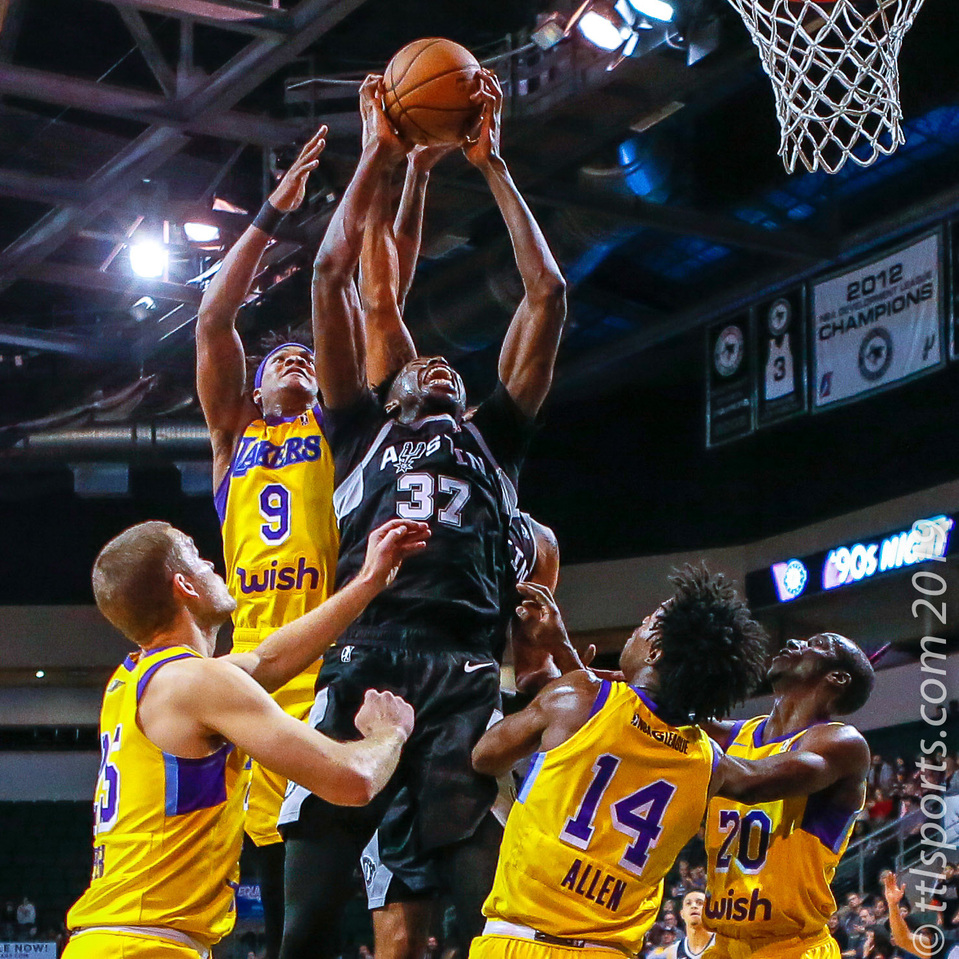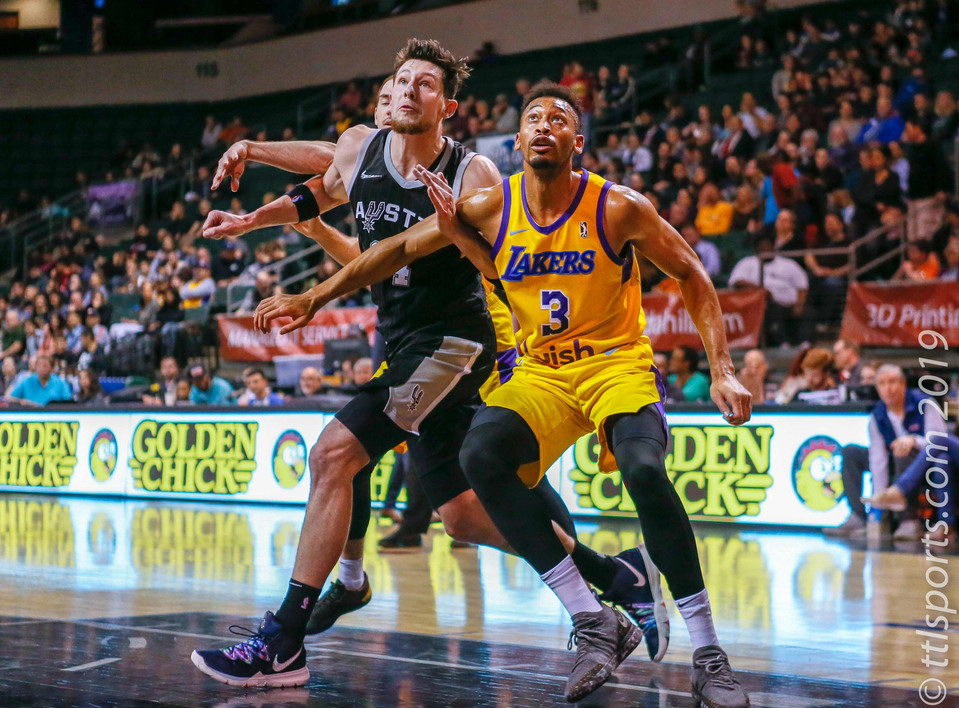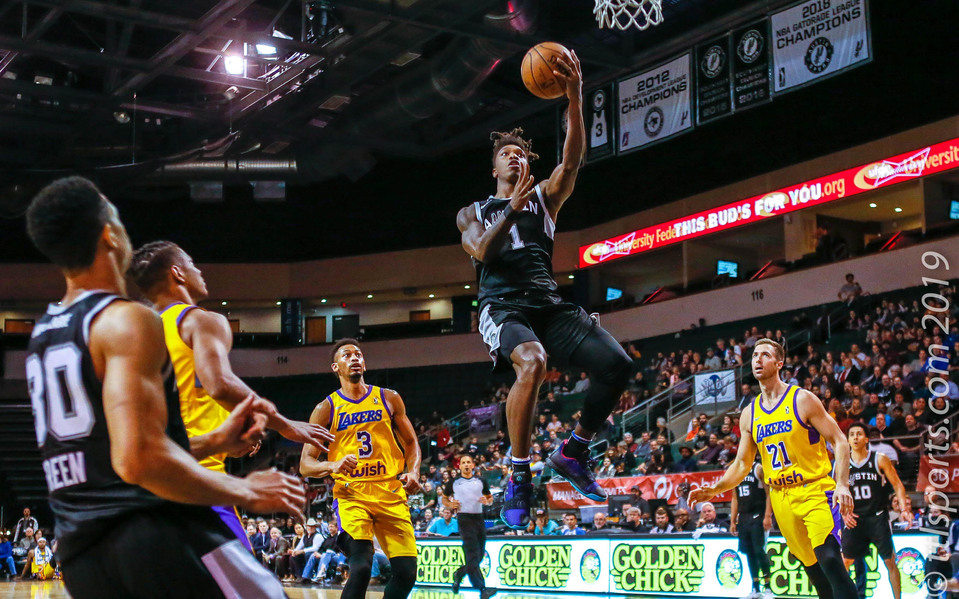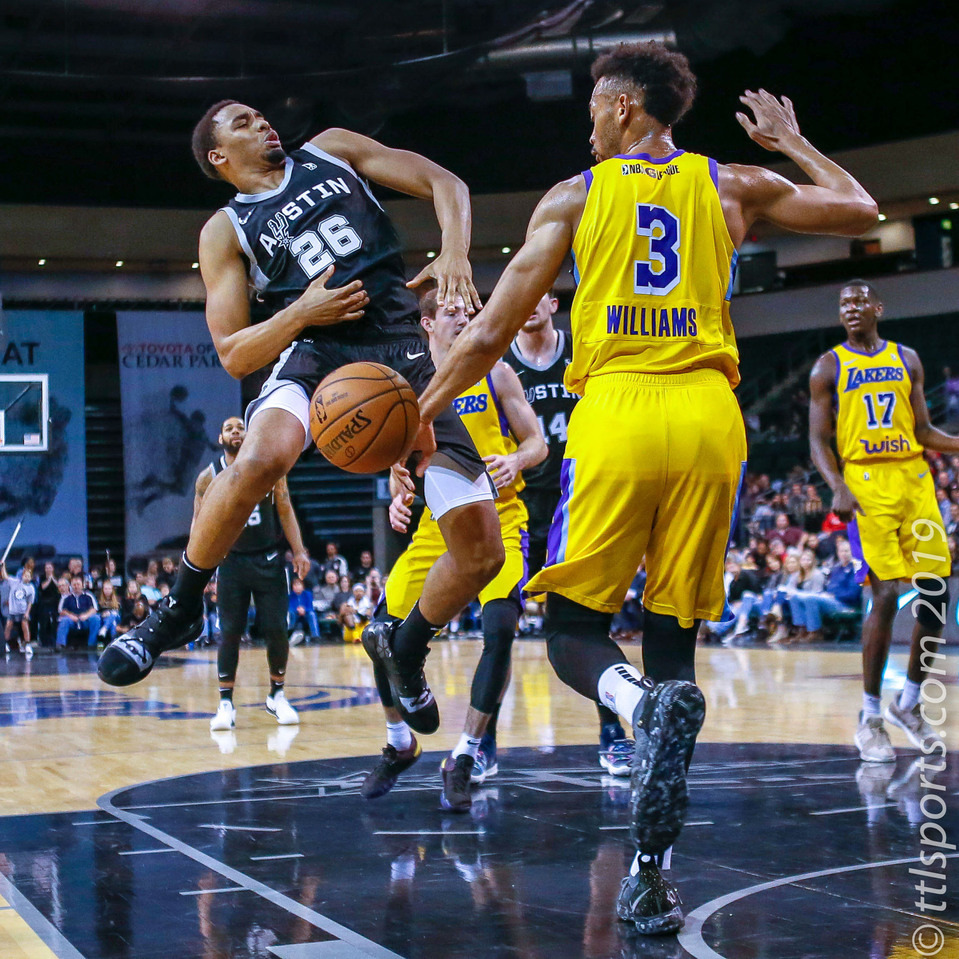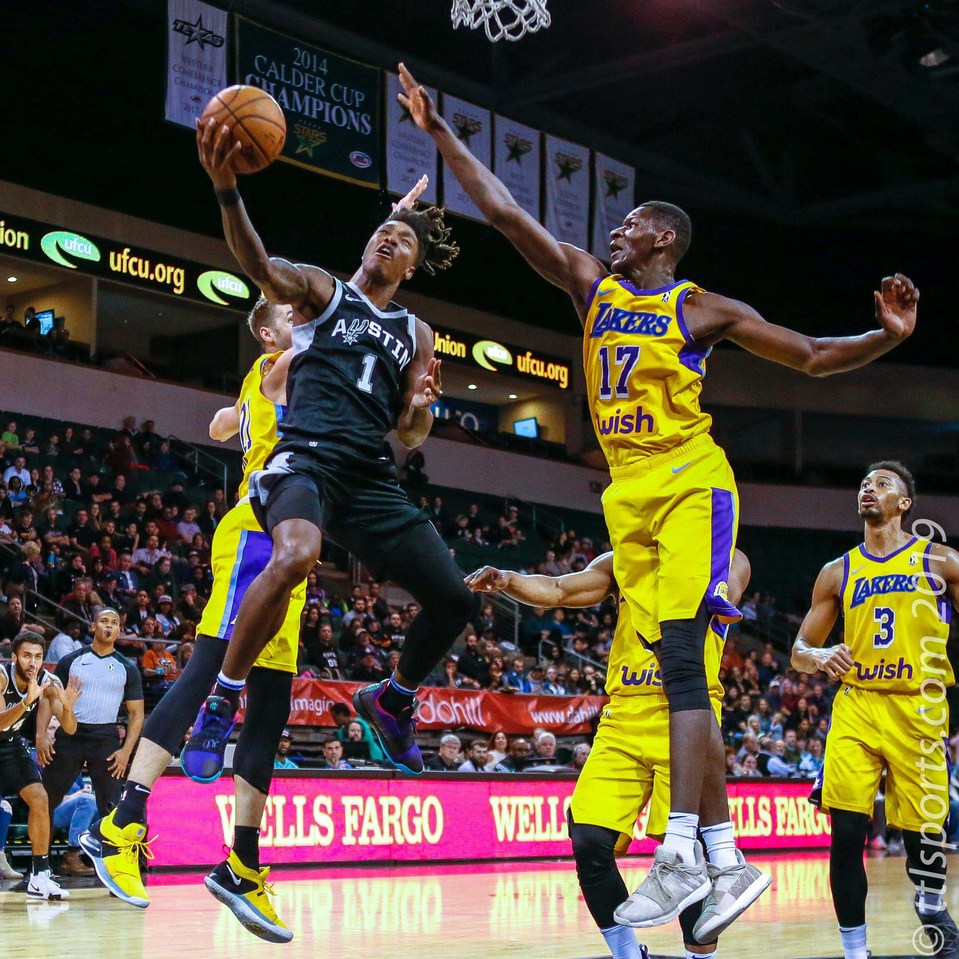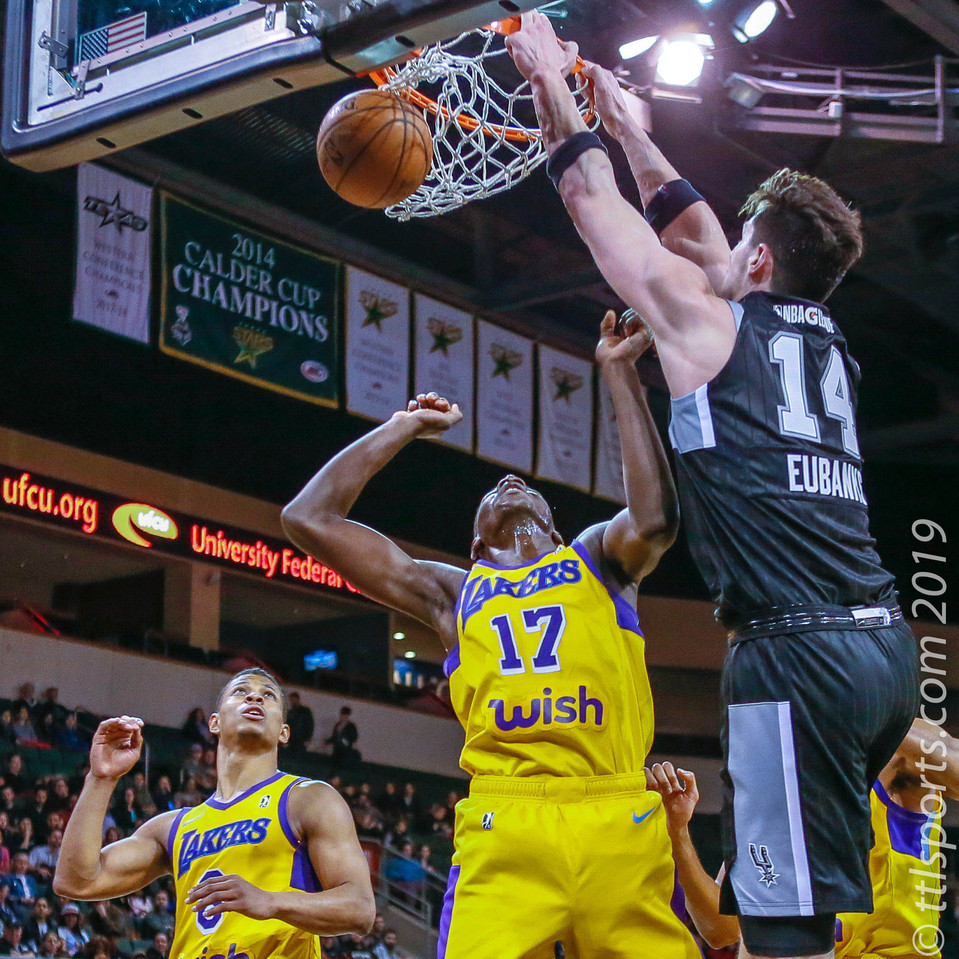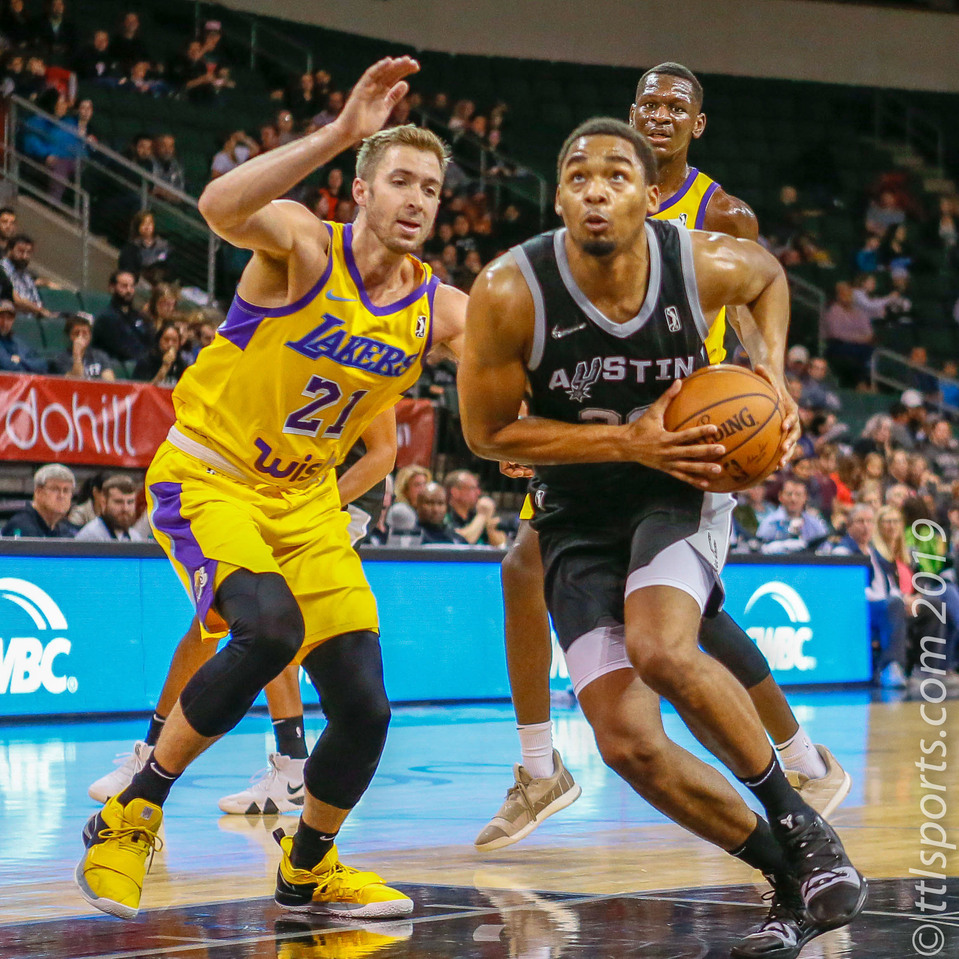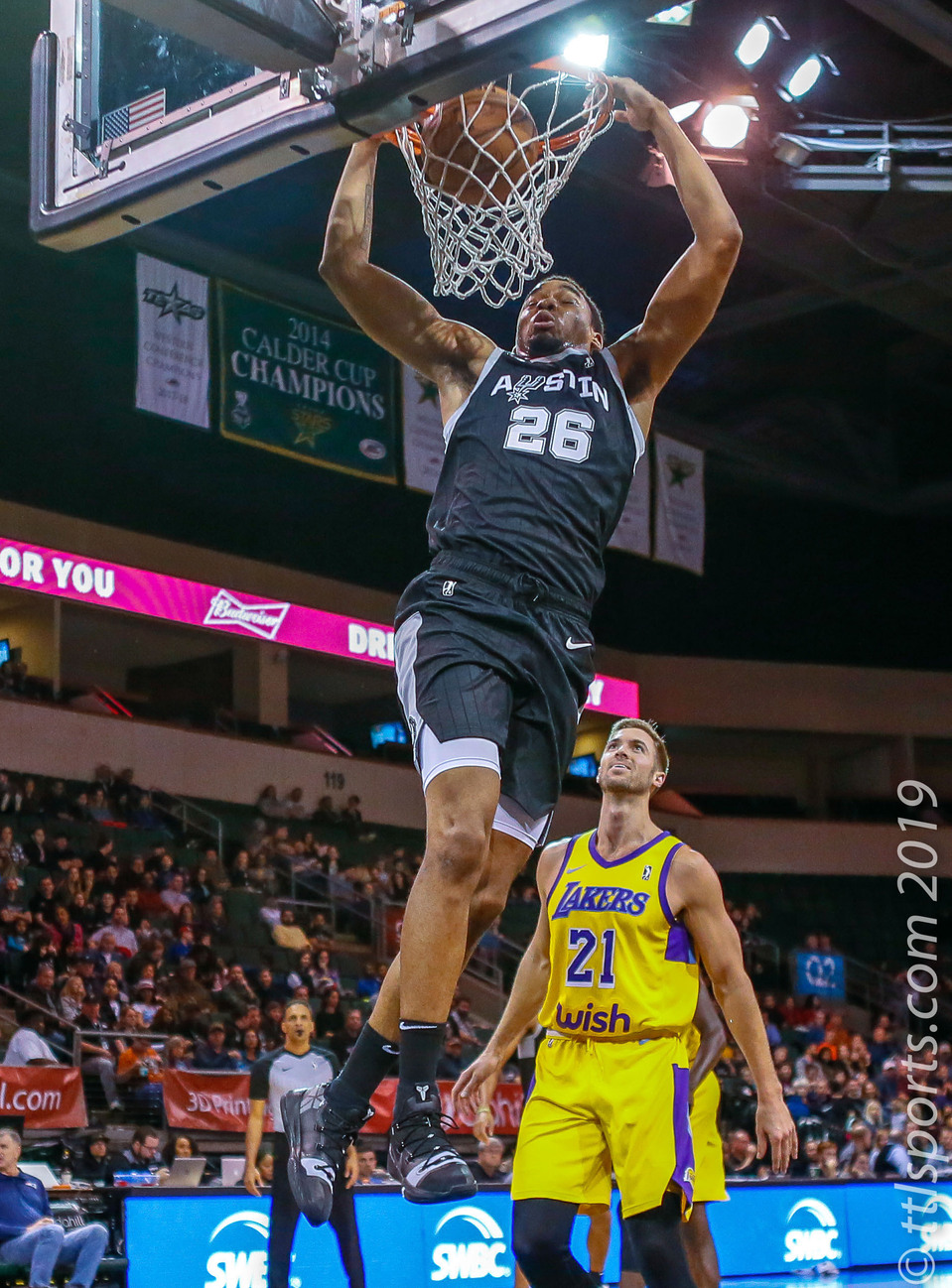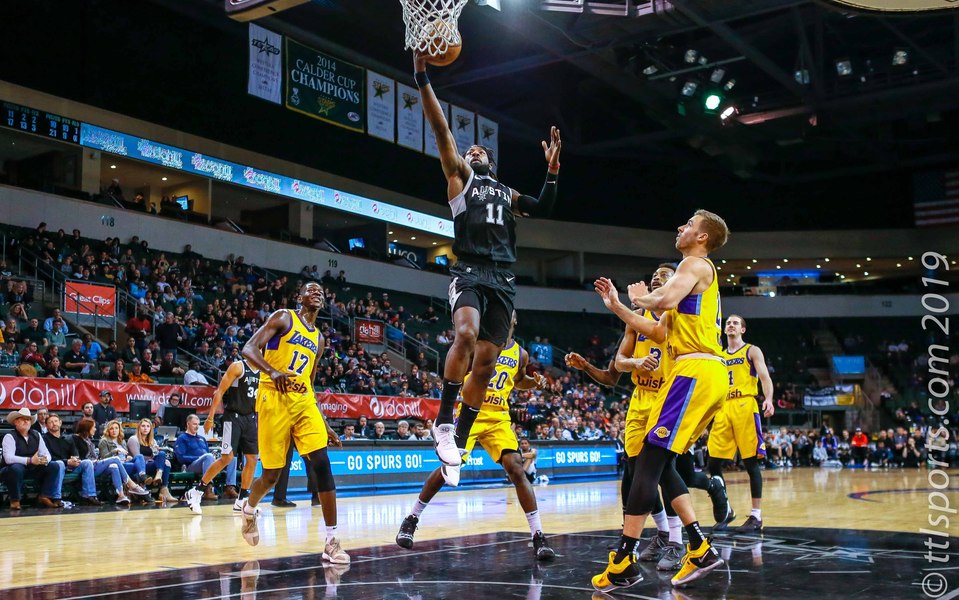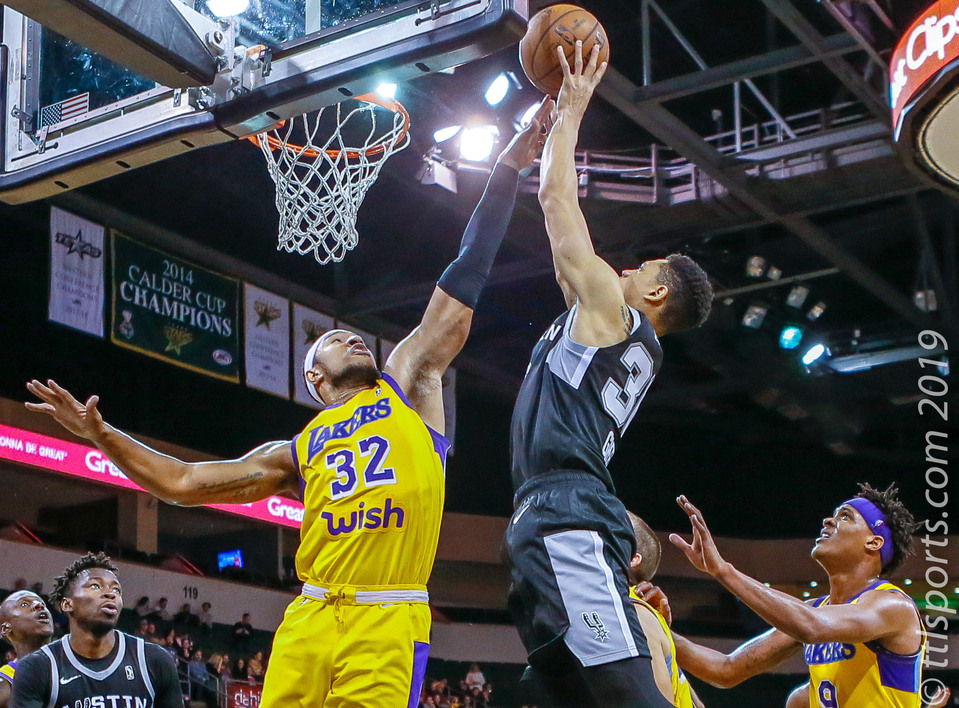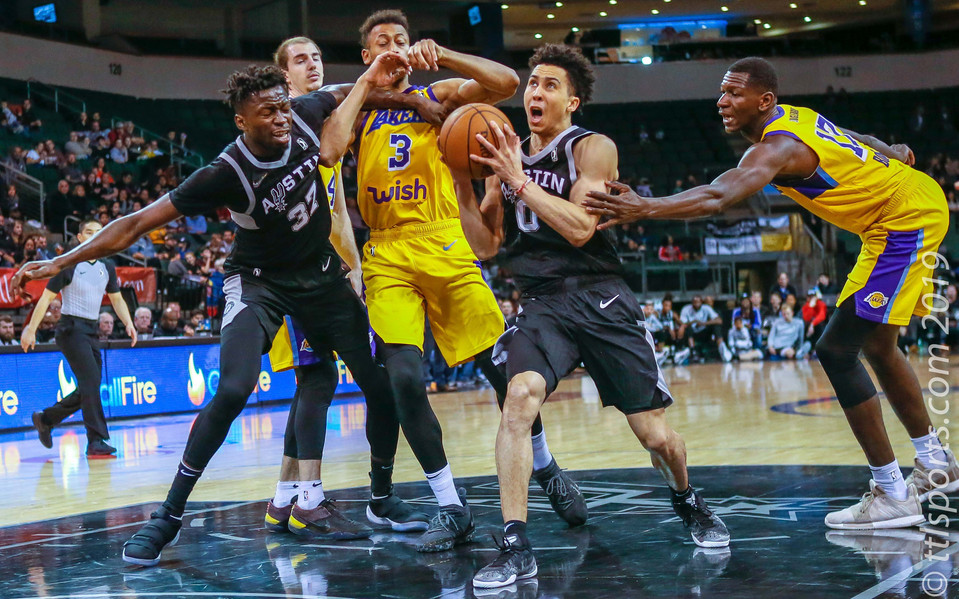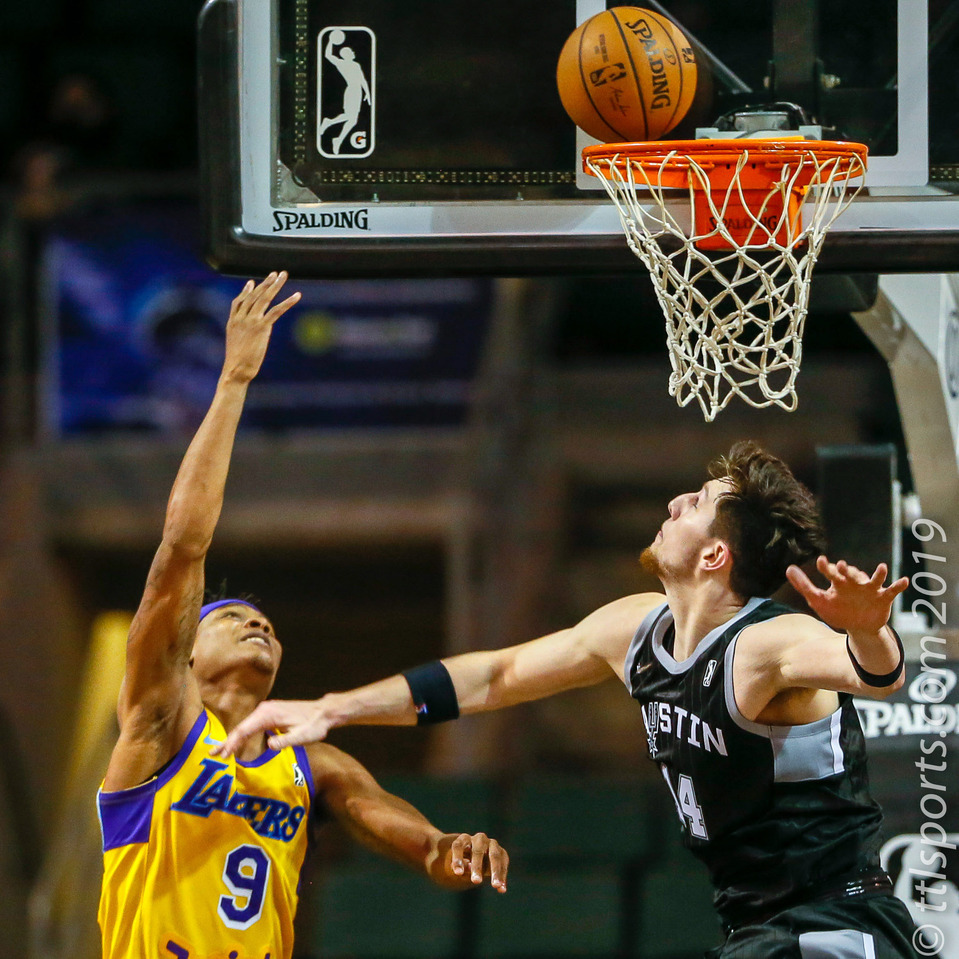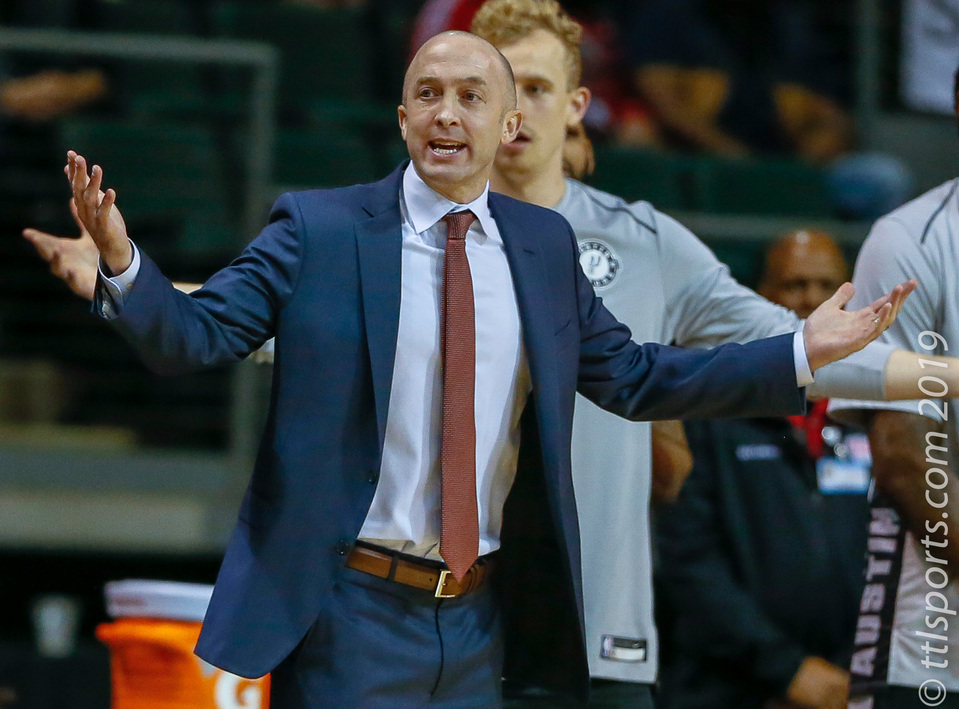 Coming into tonight's game against the South Bay Lakers the Austin Spurs had loss six consecutive games and had yet to win in 2019. The first fifteen minutes of their game looked to be more of the same. The Lakers rolled over the Spurs, leading by as much as 15 points in the first quarter.
Spurs' Head Coach Blake Ahearn was the most animated I've seen in the two seasons that I've covered him. He almost tore off his jacket in the first quarter like he was getting ready to fight. And his desire to fight transferred to his players.
The Spurs out-scored the Lakers 30-19 in the second quarter and narrowed the deficient to 1 point at the half. The game was back-and-forth throughout the third quarter until Austin pulled ahead late in the quarter and led for the remainder of the game. Austin won by a final score of 122-114.
Drew Eubanks returned to his former self and led the Spurs with 27 points and 15 rebounds. Travis Trice II, playing his first game for Austin, added 23 points. Trice was acquired for a trade for Nick Johnson. Lonnie Walker IV, Jordan Green and John Holland also scored in double digits.
Austin shot 54% from the field and 33% from long distance. The Spurs controlled the boards with 50 rebounds.
While the game was significantly better for the Spurs, there is still room for improvement. Austin committed 20 turnovers and made only 18 assists.
Johnathan Williams led the Lakers with 21 points, Seven Lakers scored in double-digits.