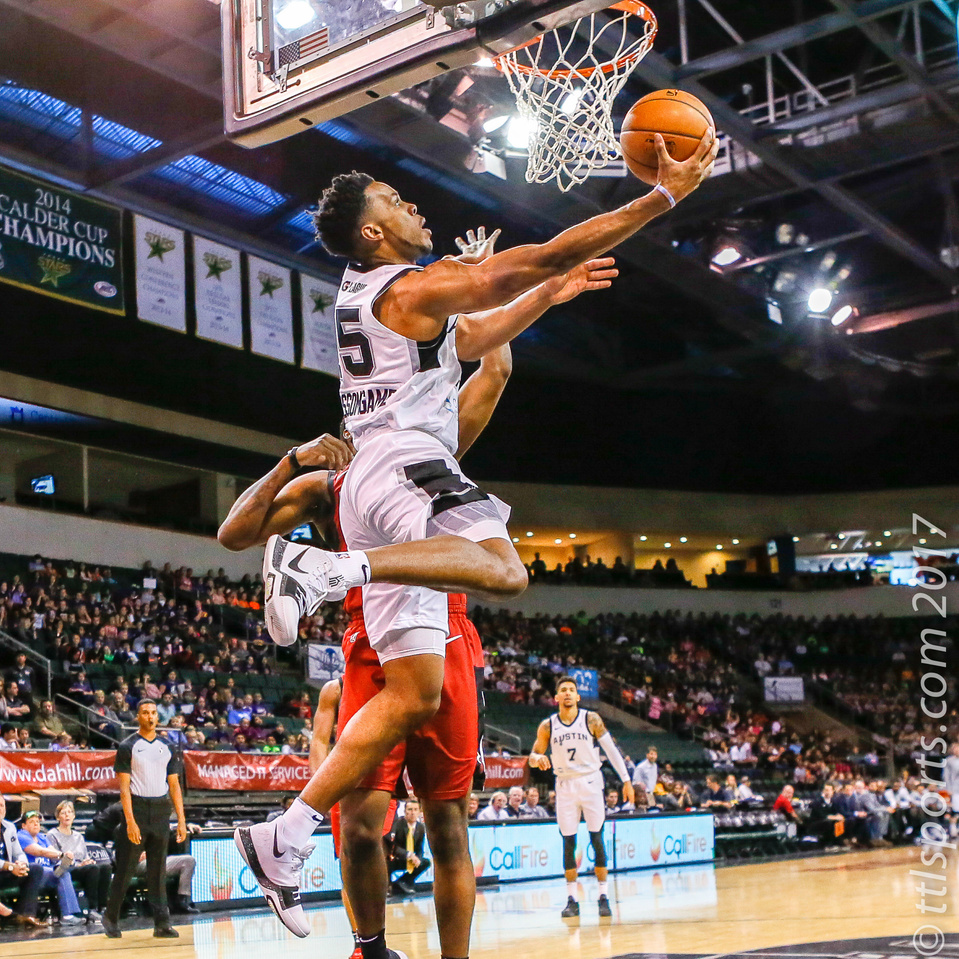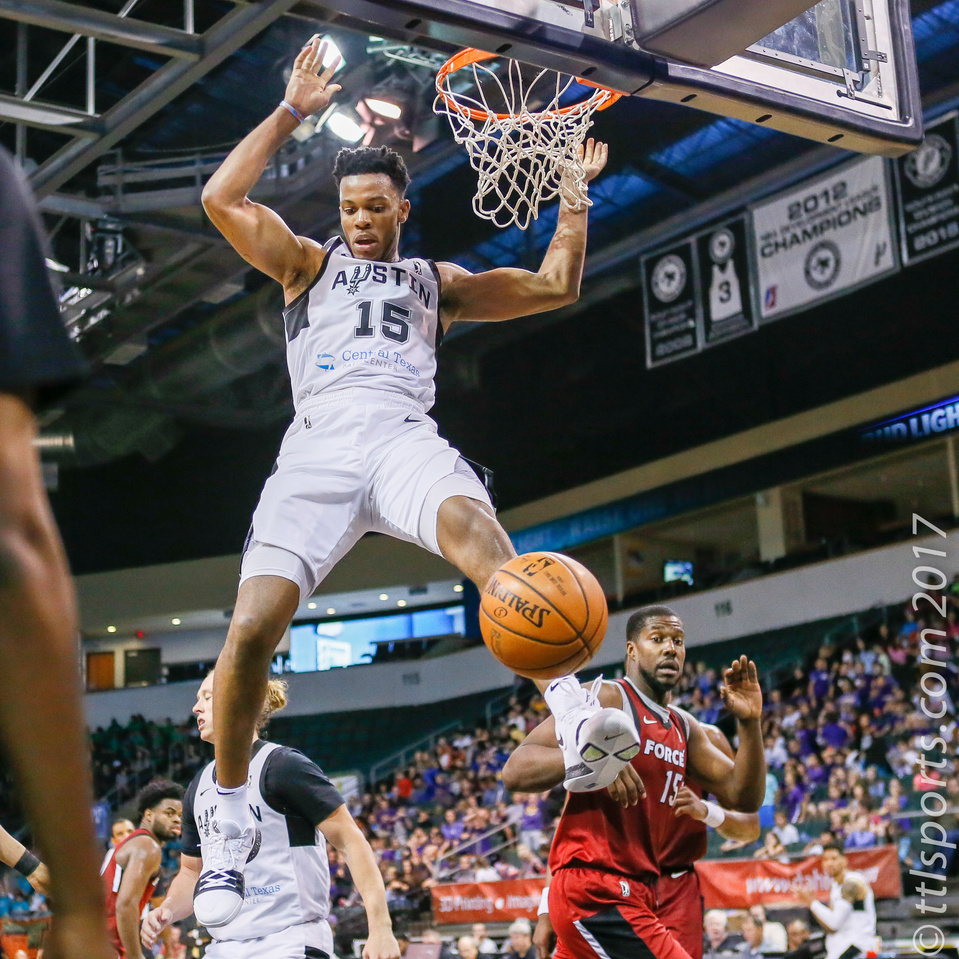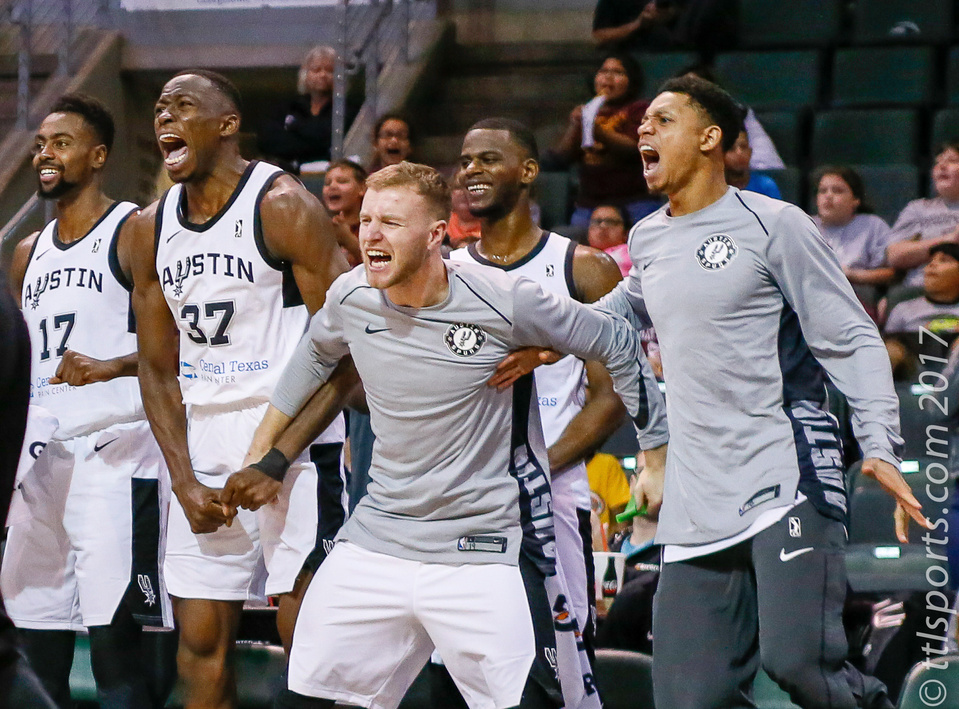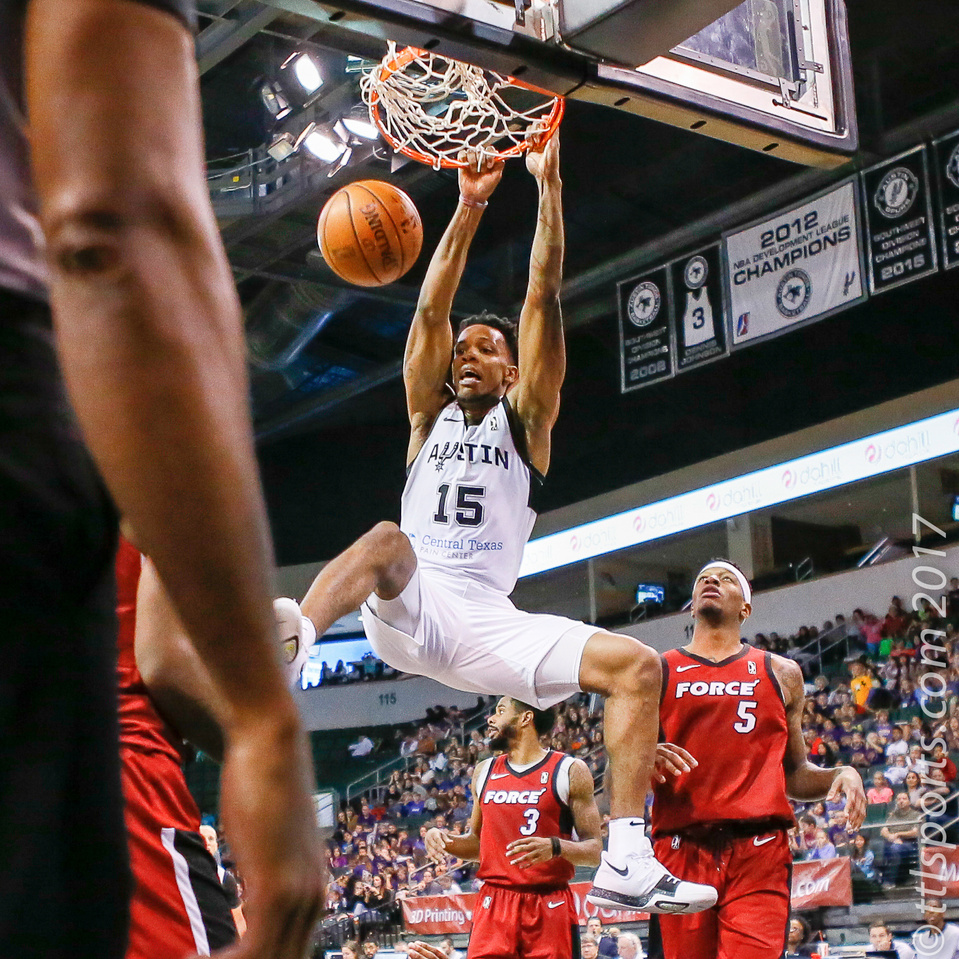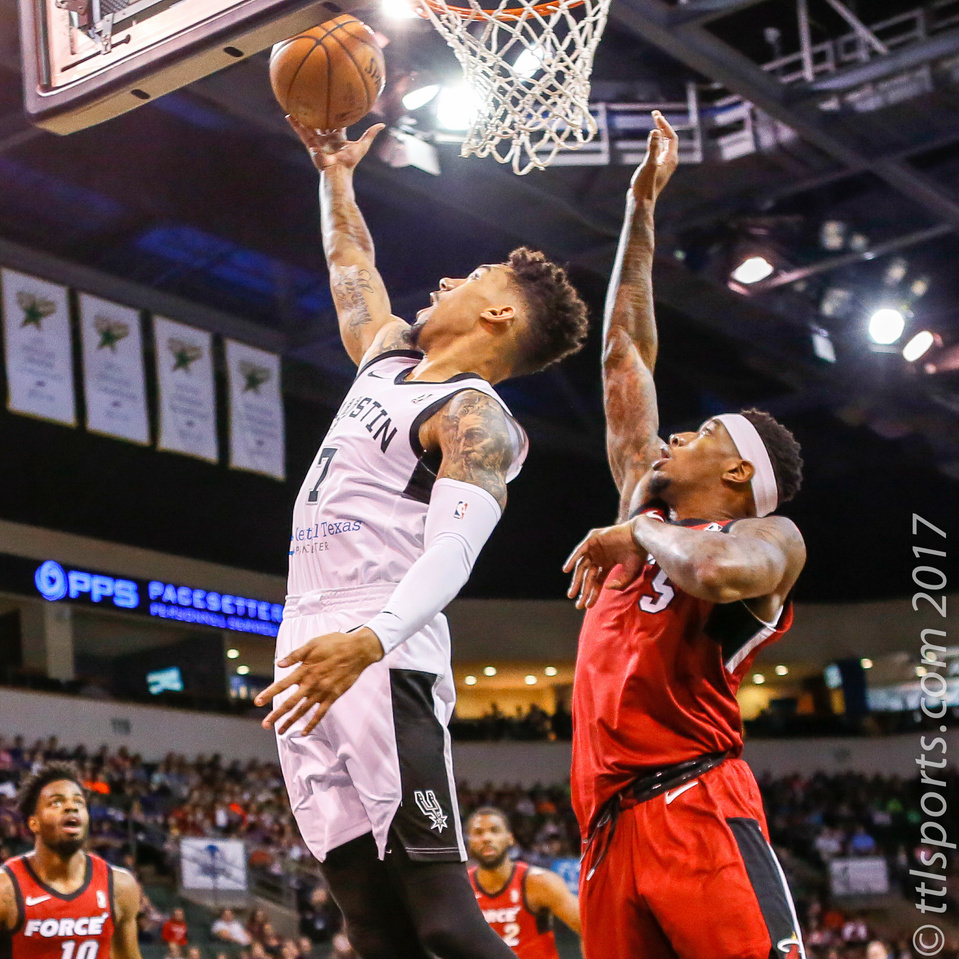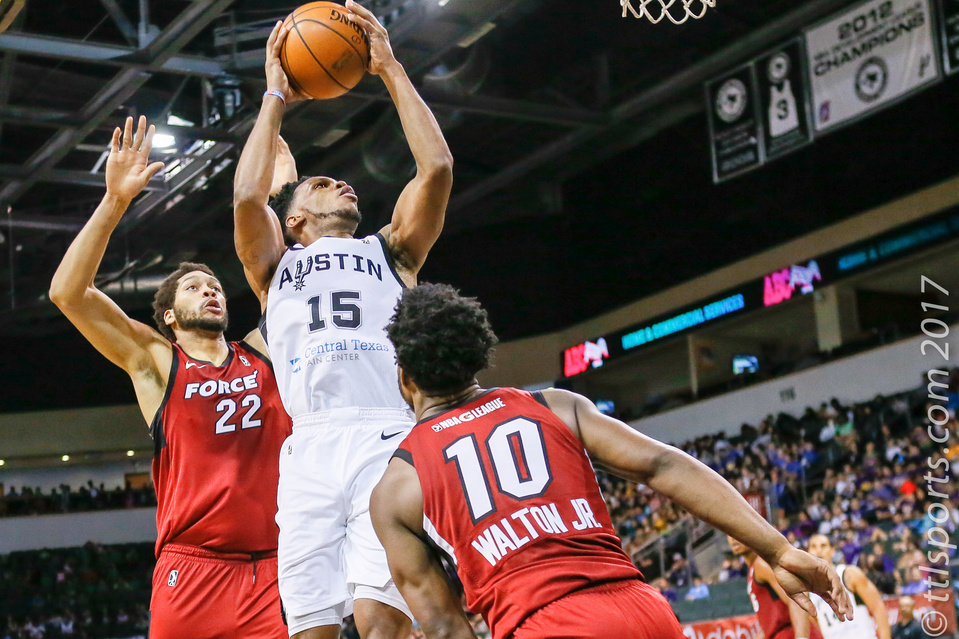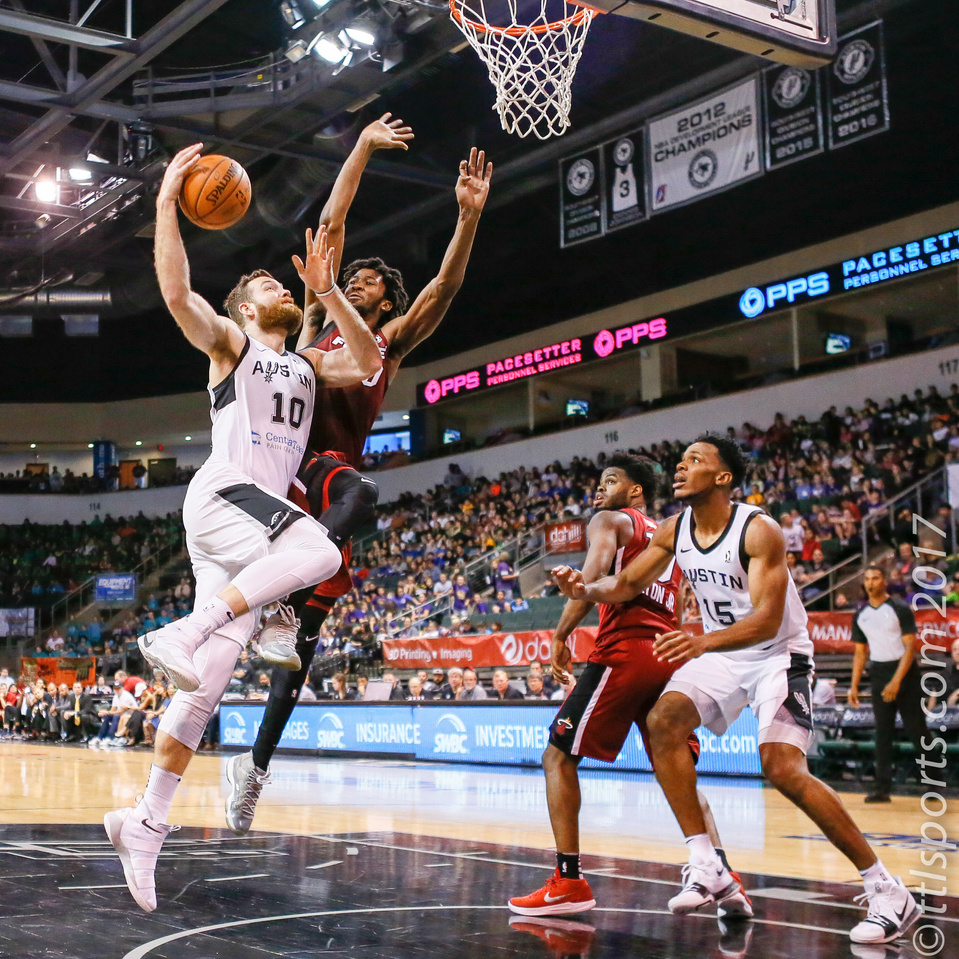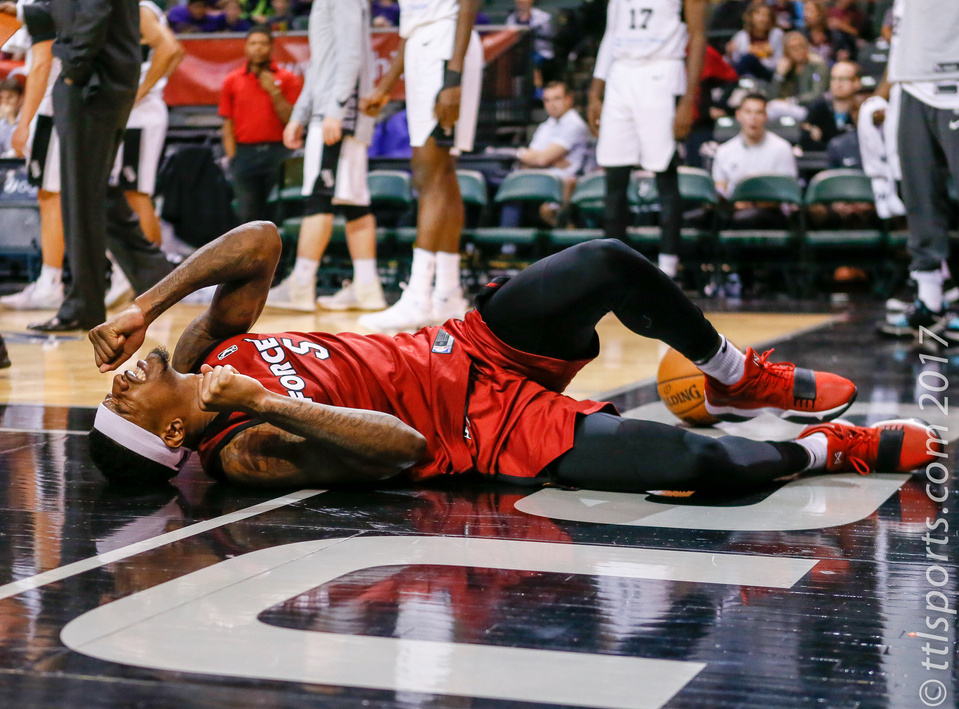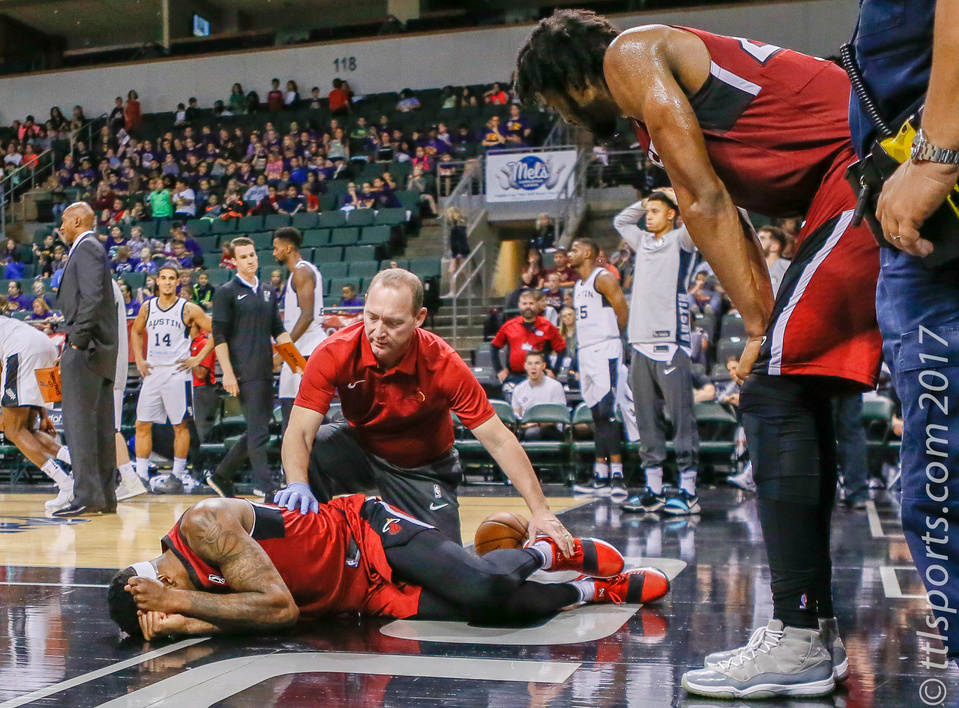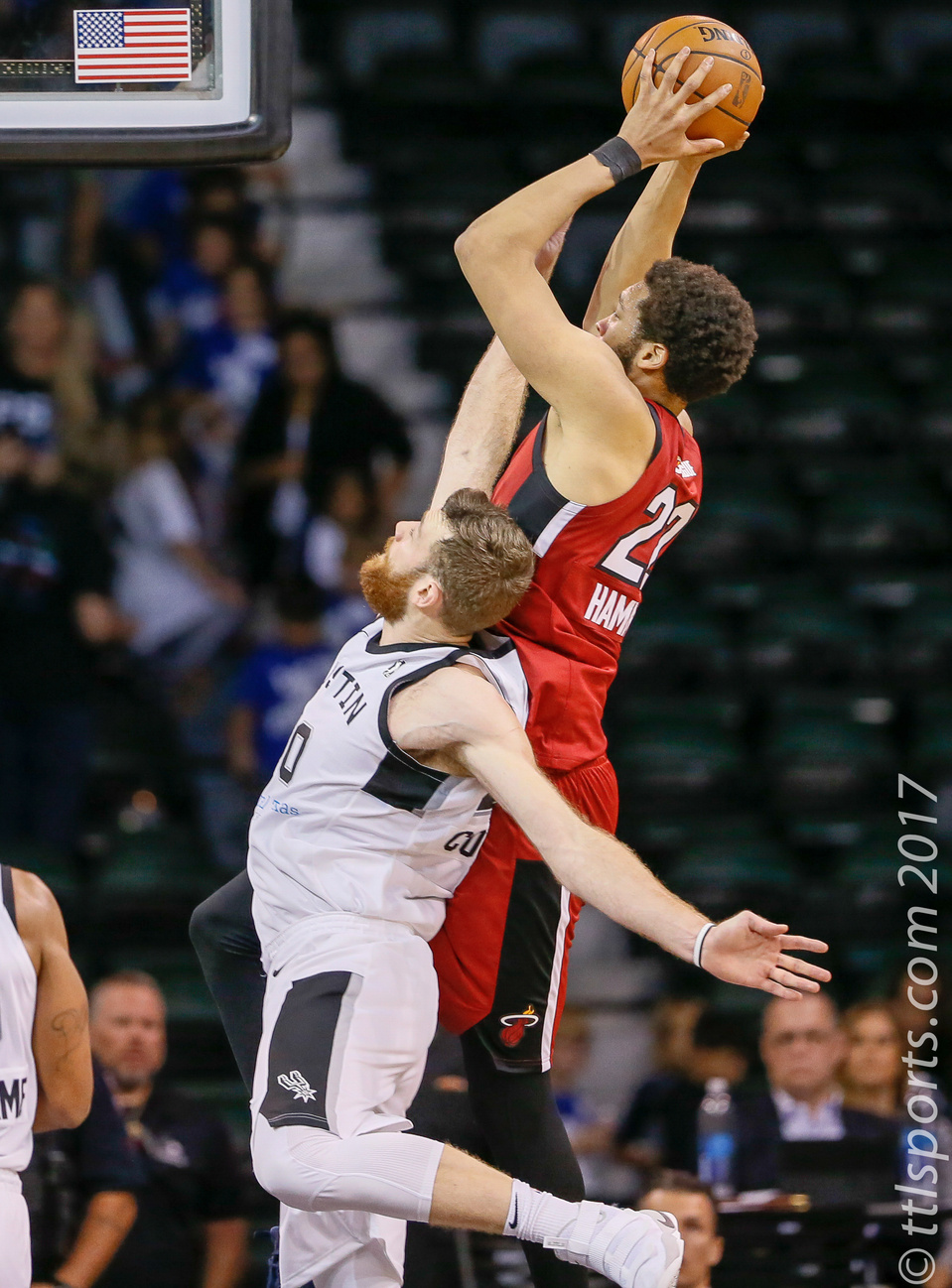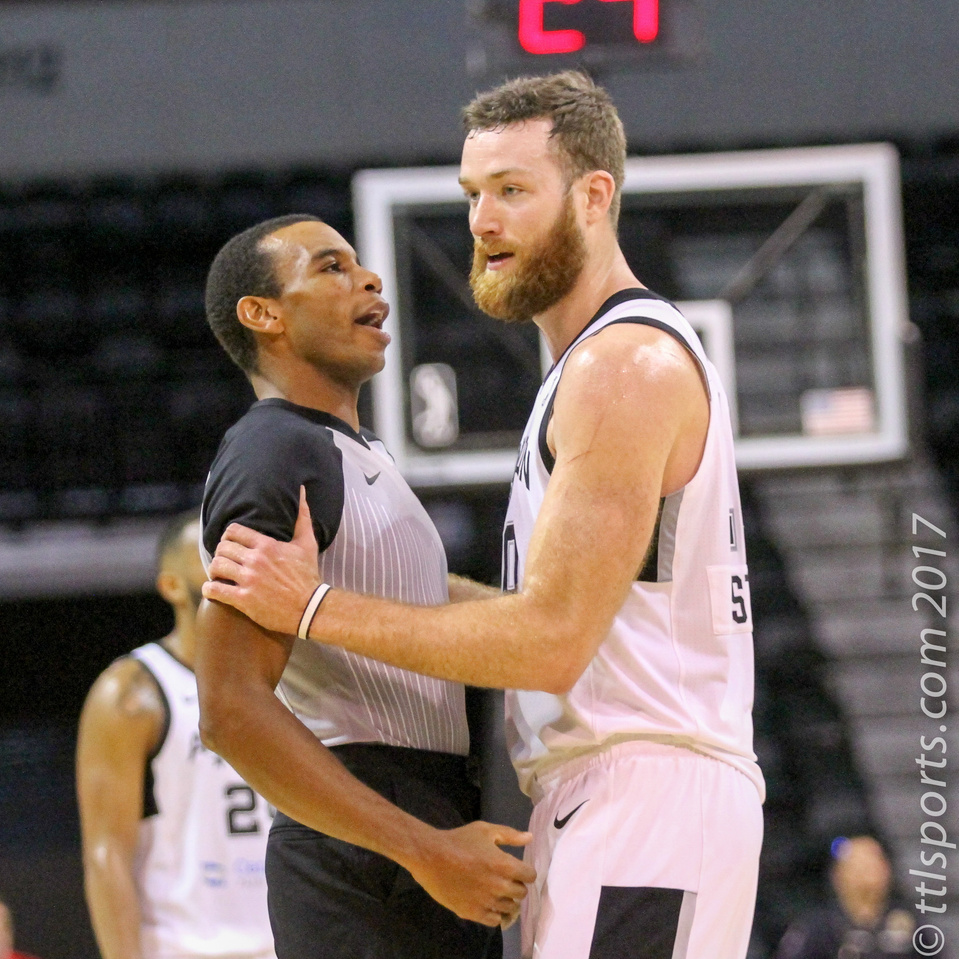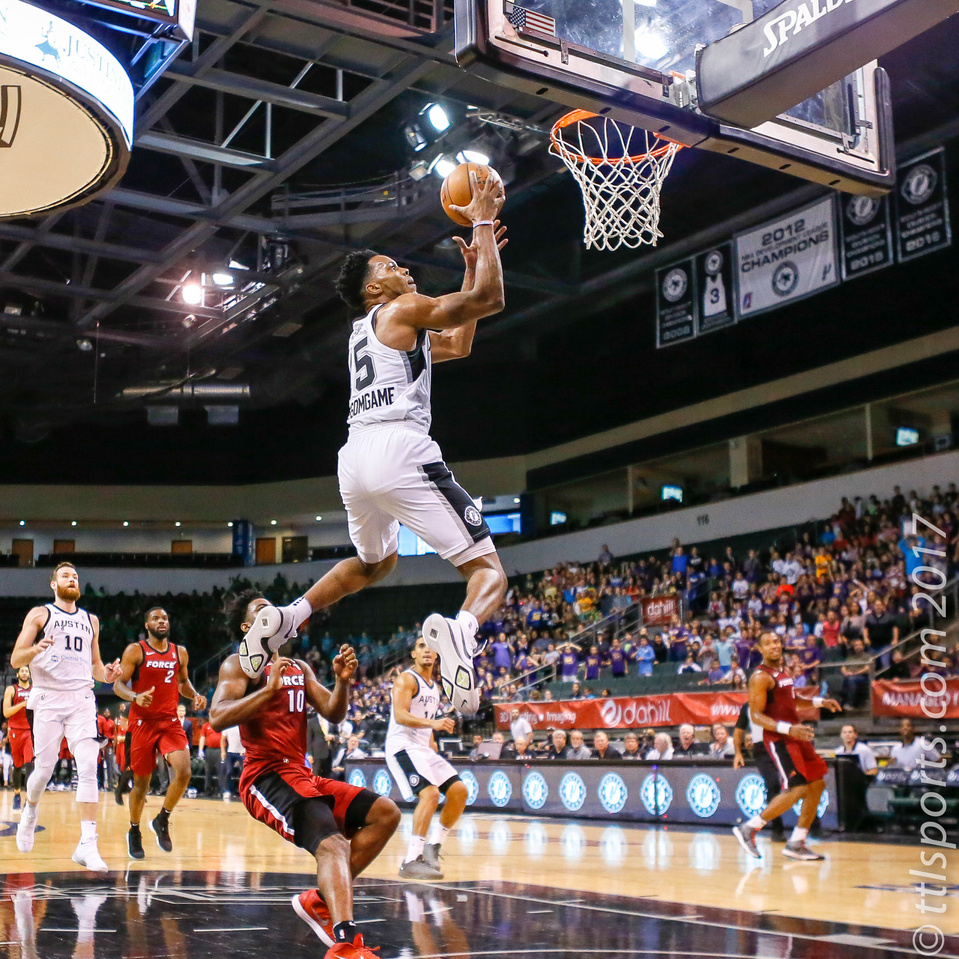 This team may have what it takes.
They talk to each. They practice assists. They ignore bad officiating. And they don't pucker-up when down by 22 points.
The Austin Spurs had all that, and more, in their game Tuesday against the Sioux Falls Skyforce before 6,759 fans at the HEB Center at Cedar Park. But it didn't start pretty.
The Spurs trailed from the sixth minute of play until 0.4 seconds left in the game. They were simply outplayed. The SkyForce out-scored the Spurs 75 to 59 in the first half. At one point the SkyForce led by 22 points.
Lesser teams would have crumbed in the second half. Not the Spurs. They showed poise. They showed confidence. The played hard. They literally fought to the final second.
The Spurs consistently pushed the SkyForce in the second half and whittled away at their lead. Their biggest run was 7 points mid-way through the third period, and 7 again at the end of the third into the beginning of the fourth period. They tied the game mid-way through the fourth period, but could go no further.
With 30 second left in the game Matt Costello was fouled by Tony Mitchell and drained the first free throw to again tie the game. No. But wait. The officials made a mistake. Mitchell's foul was not against Costello, but Jaron Blossomgame. Free thrown negated. Blossomgame missed both free throws; Sioux Falls grabbed the rebound, but missed jump shot.
With 1.9 second remaining, Nick Johnson drove the ball down court and alley ooped to Blossomgame for a layup and the win. In total, the lead changed 8 times and was tied 7. This may end up being the most exciting game of the season.
There were many heroes in the game. Darrun Hilliard led the Spurs with 31 points. In addition to sinking the game winner, Jaron Blossomgam contributed 23 points and 8 rebounds. Matt Costello played an awesome game with 13 points, 13 rebounds, 8 assists and 6 blocked shots. Olivier Hanlan and Jeff Ledbetter each added 15 points. And Nick Johnson, in addition to setting up the winning shot, put up 14 points and continuously talked-it-up among his teammates, never letting the lose sight of the win.
Torrey Craig and Tony Mitchell were the top scorers for Sioux Falls with 24 points each. Craig,
who is on a two-way contract with the Denver Nuggets, left the game late with what could be a nasty knee injury. Our thoughts and prayer are with Torrey.