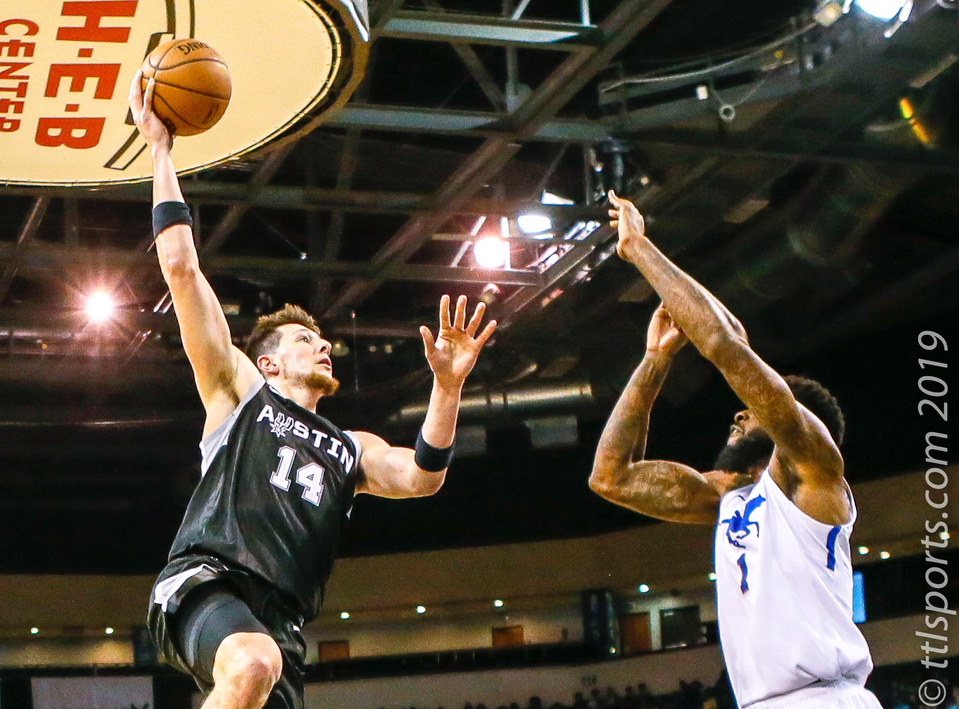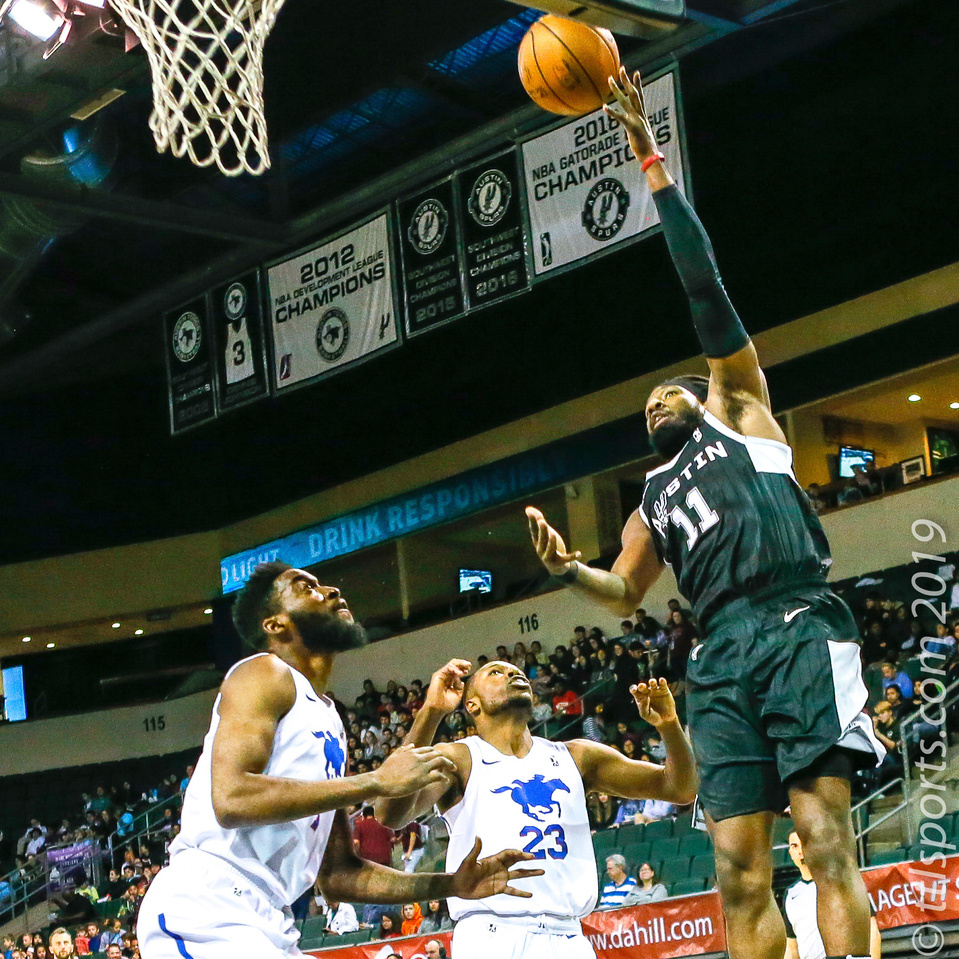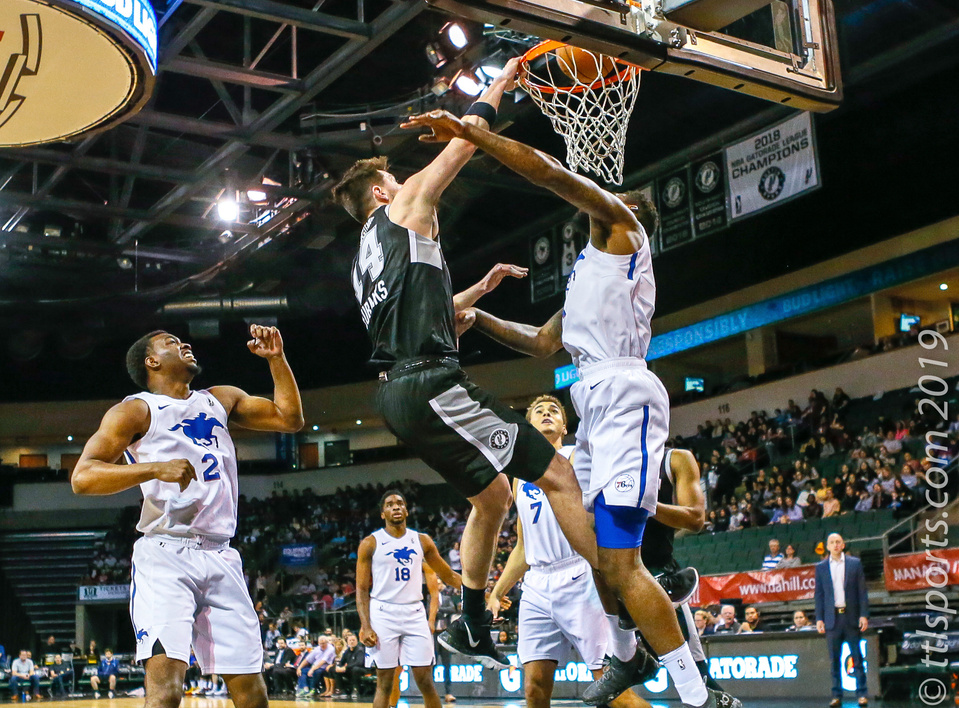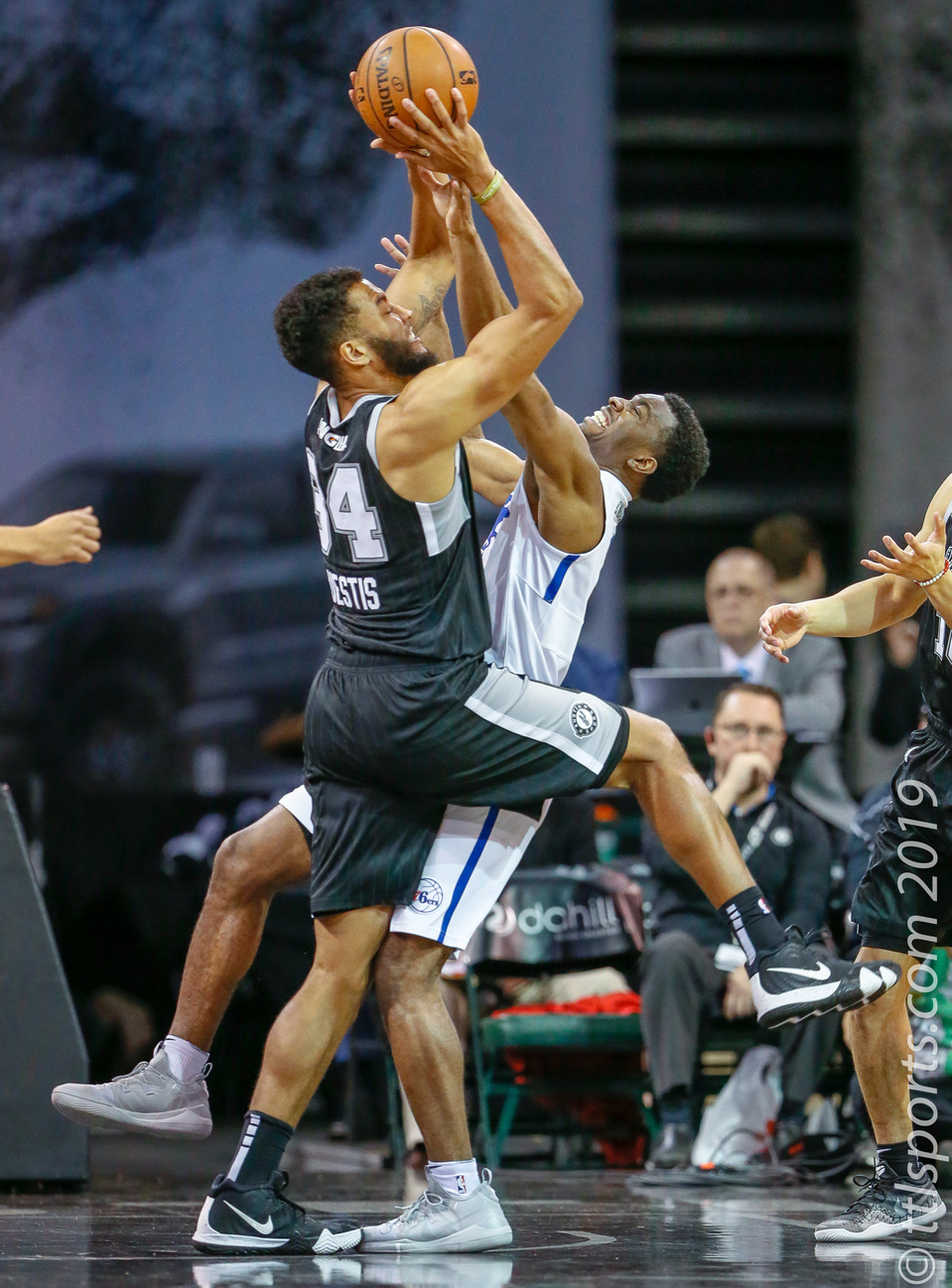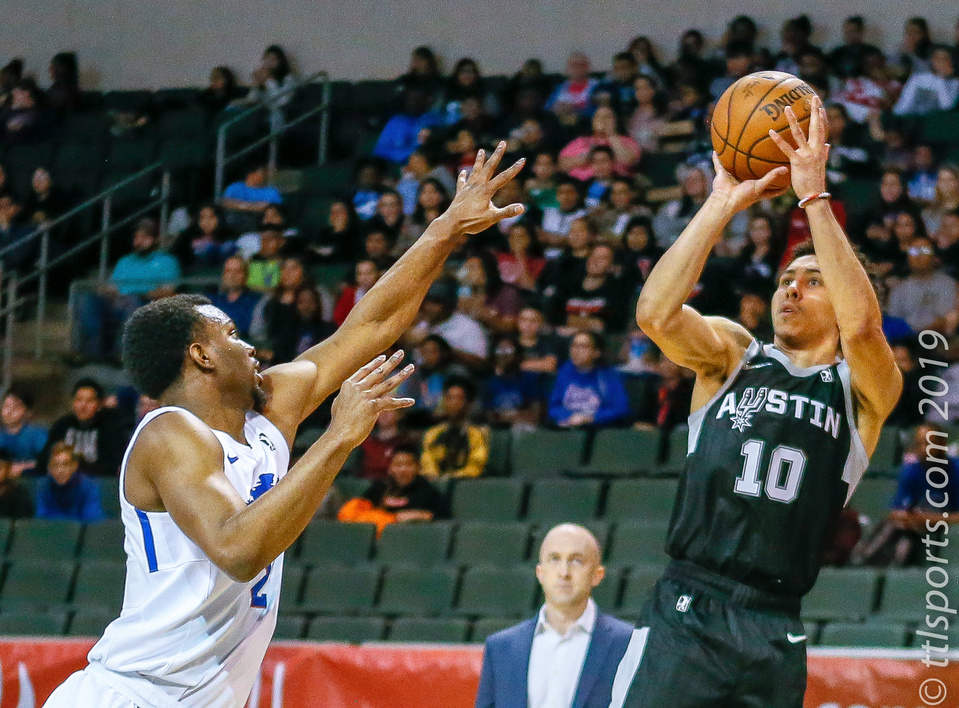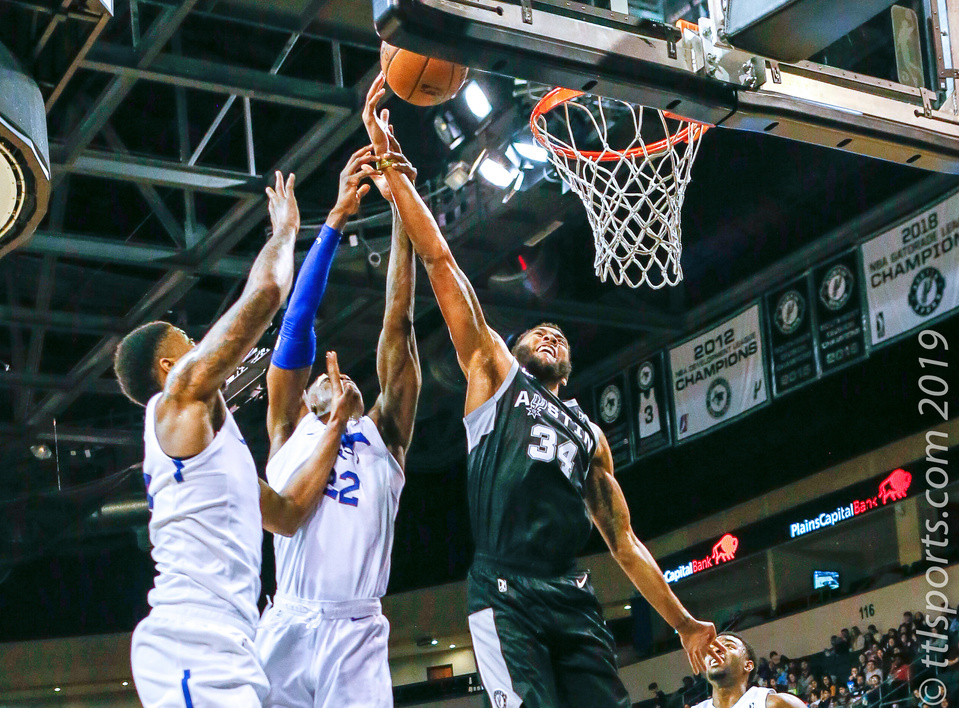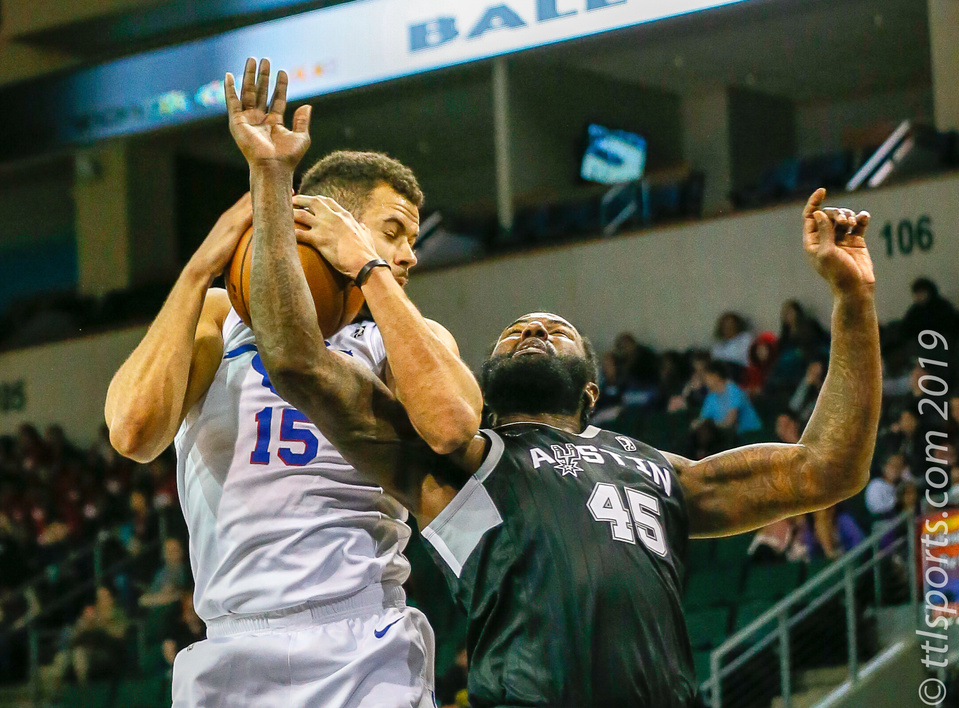 The Austin Spurs (15-19) took a 19 points lead in to the fourth period and allowed the Delaware Blue Coats (12-19) to come with 9 points before winning 119-108.
The Spurs played a sloppy first quarter, missing easy layups and dunks. Amazingly, the Blue Coats played worse, committing 8 turnovers and allowing 5 steals in the opening frame. Spurs led 34-26 at the end of one quarter of play. Austin took a 63-42 lead (21 points) into the locker room at the half.
Either the Blues Coats ratchet it up, or the Spurs started to coast, but the second half was controlled by Delaware. Austin bent, but did not break, holding out for the win.
Drew Eubanks overcame a weak first half and exploded in the third quarter, leading the Spurs with 25 points, 12 rebounds and 6 blocked shots. Ben Moore (22 points), Travis Trice II (21 points) and DeJuan Blair (14 points) scored in double-digits.
The hole left by the trade of Nick Johnson and the resignation of Jeff Ledbetter remains apparent. Austin made only 4 of 13 attempts beyond the arc (31%) and failed to make the critical threshold of 20 assists.
Rashad Vaughn, coming off the bench with 25 points, led Delaware. Five Blue Coats scored in double-digits.