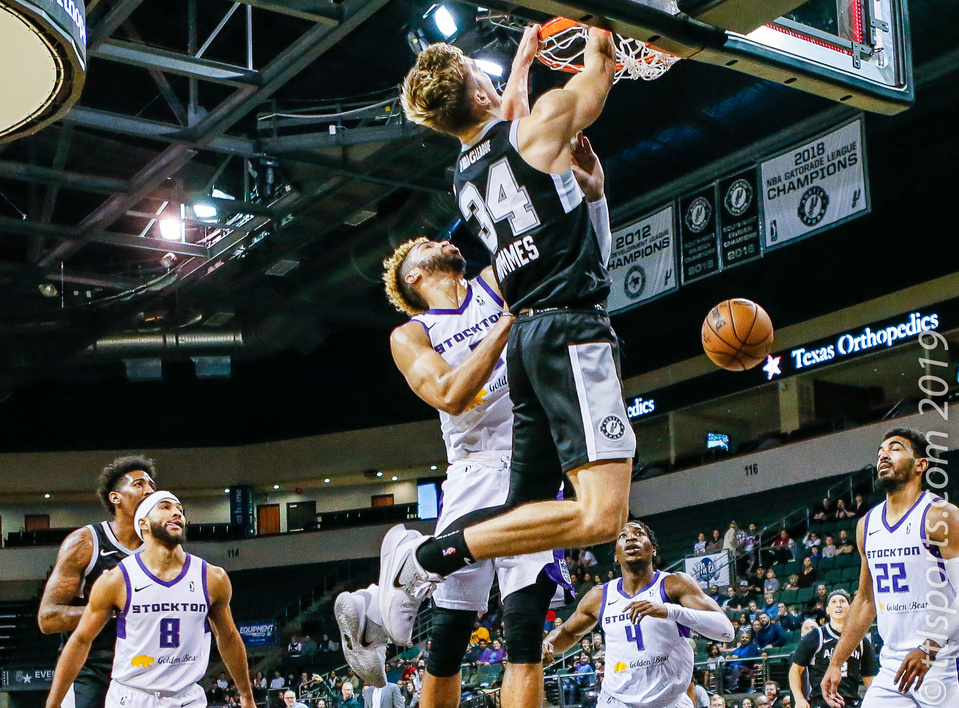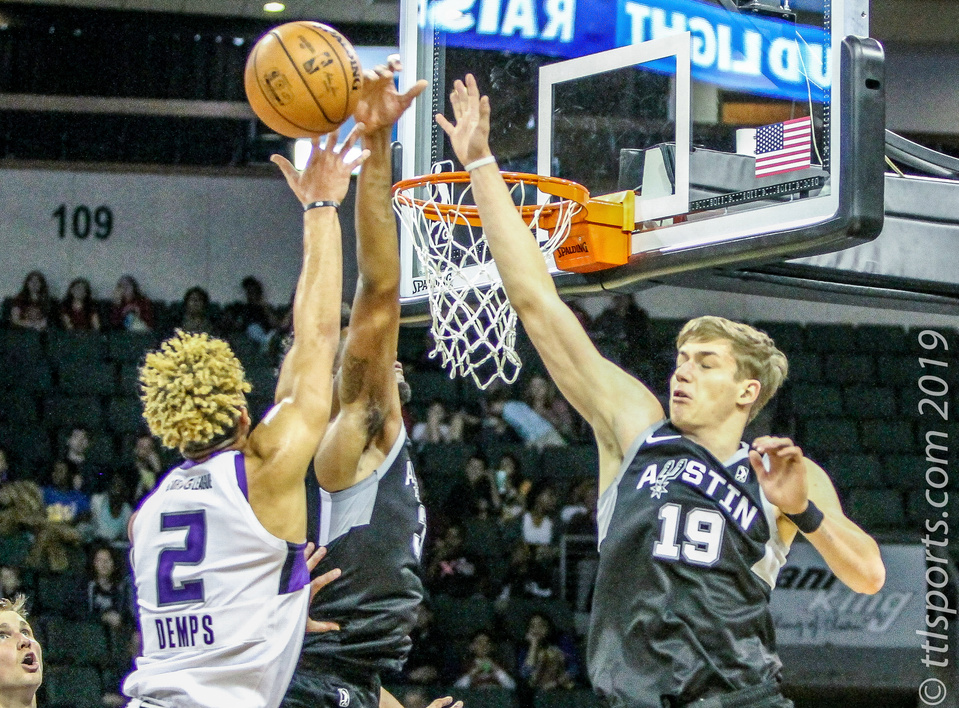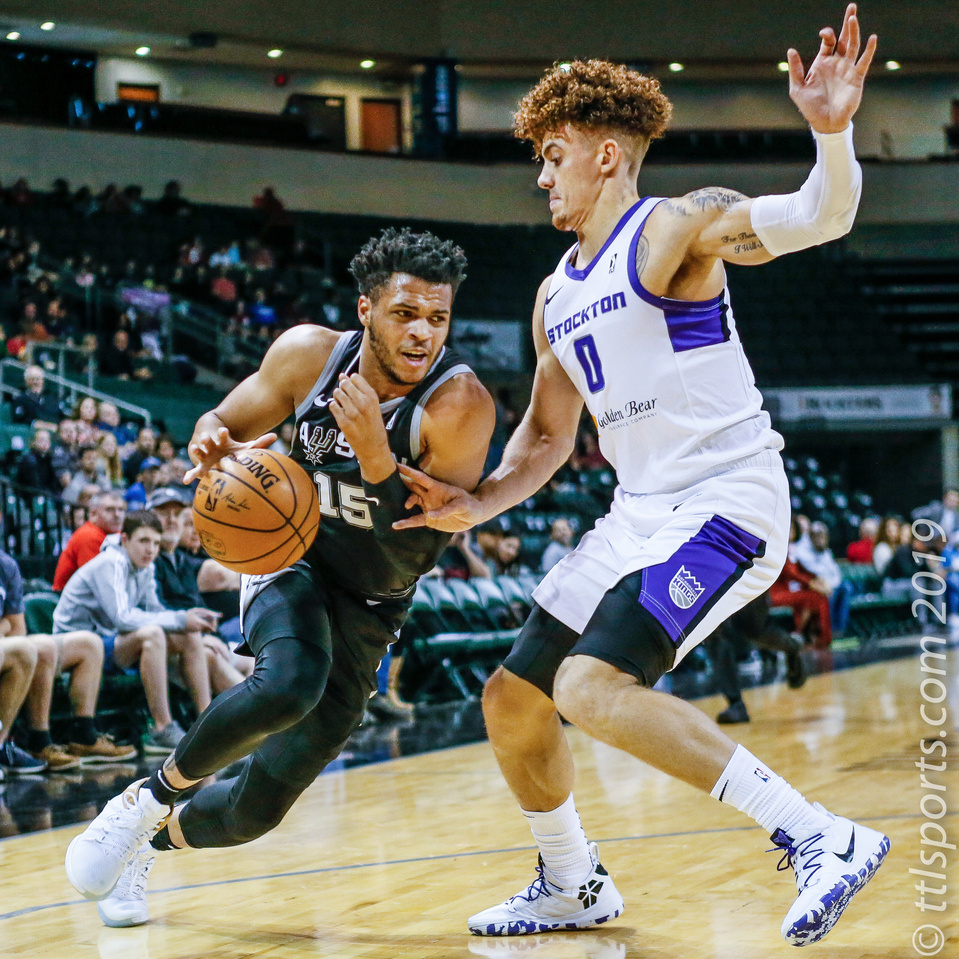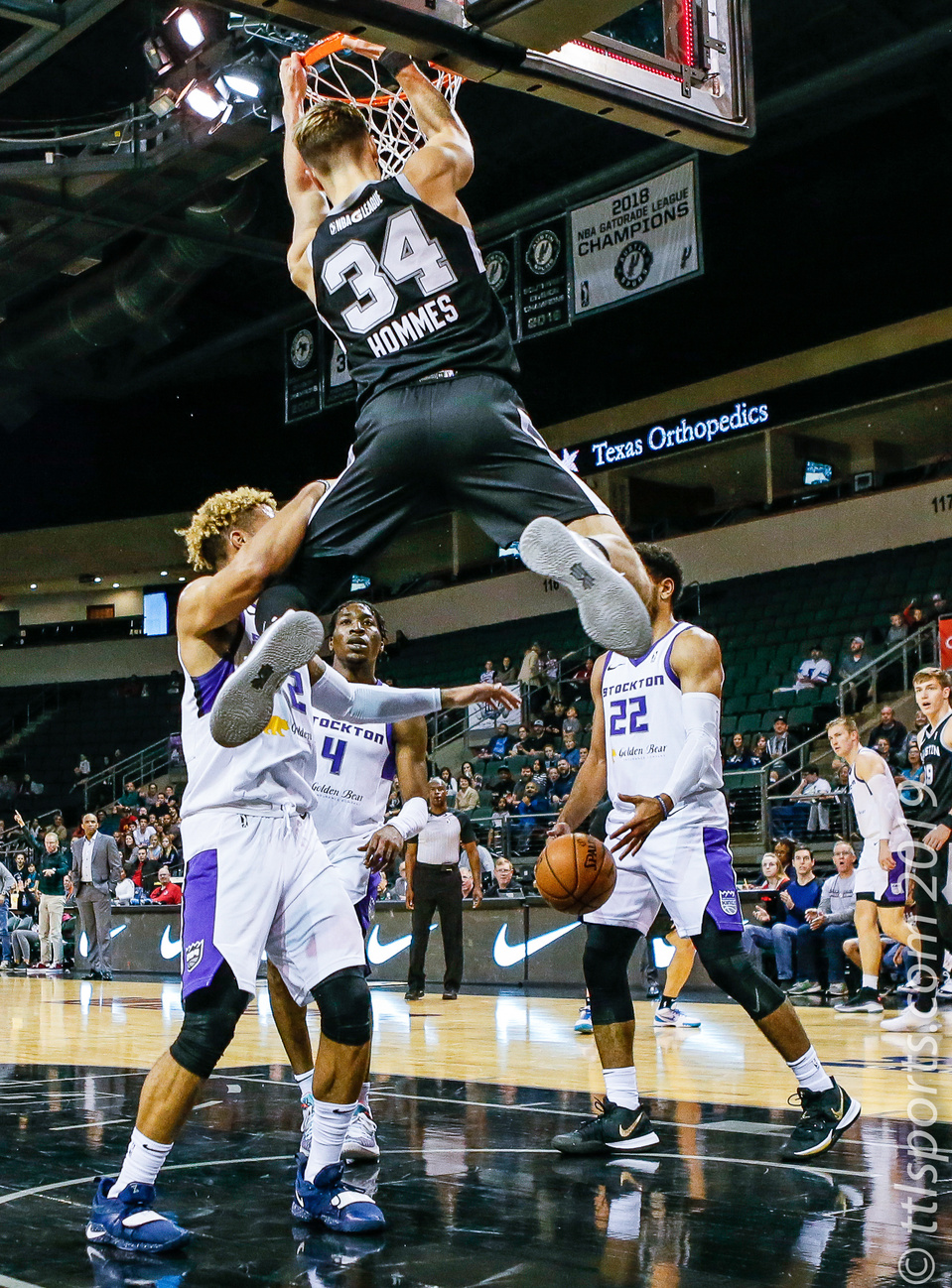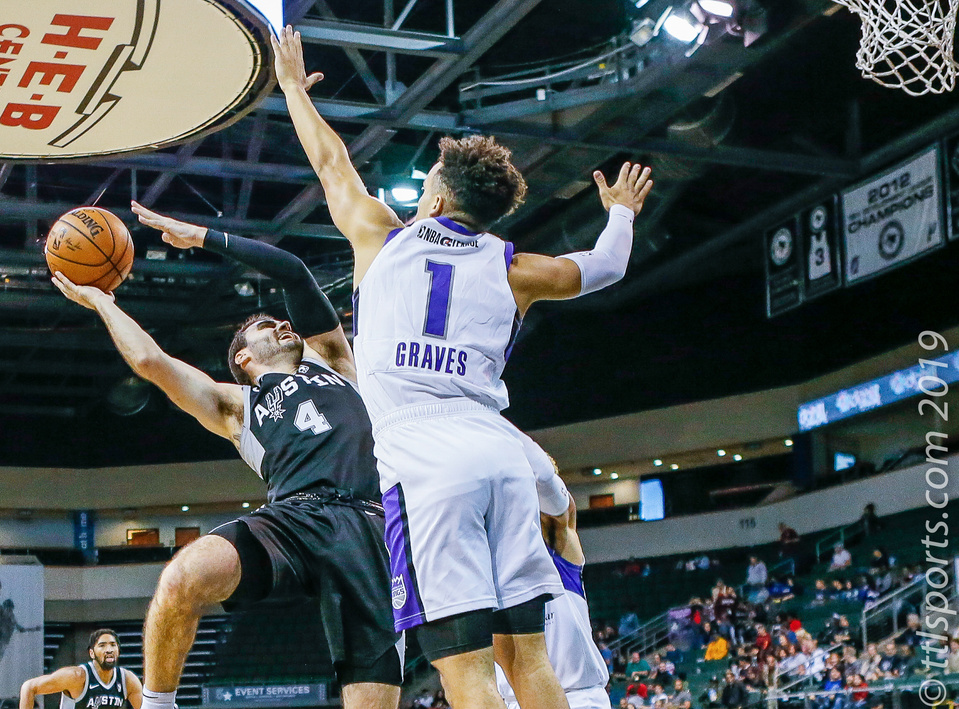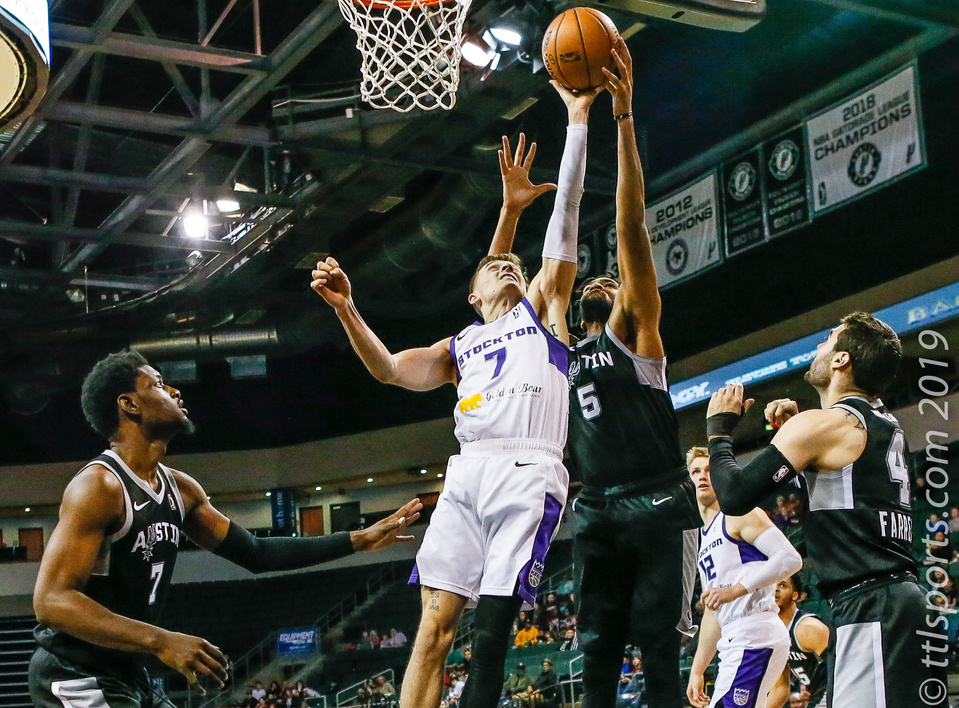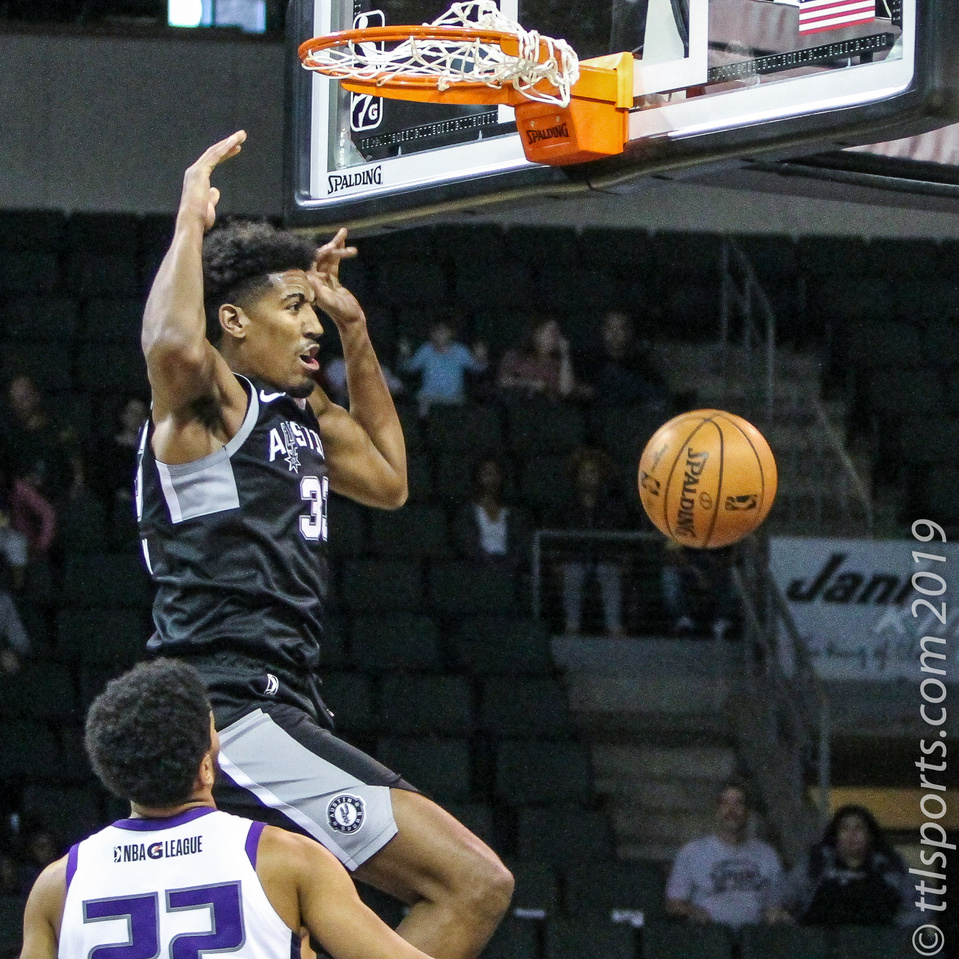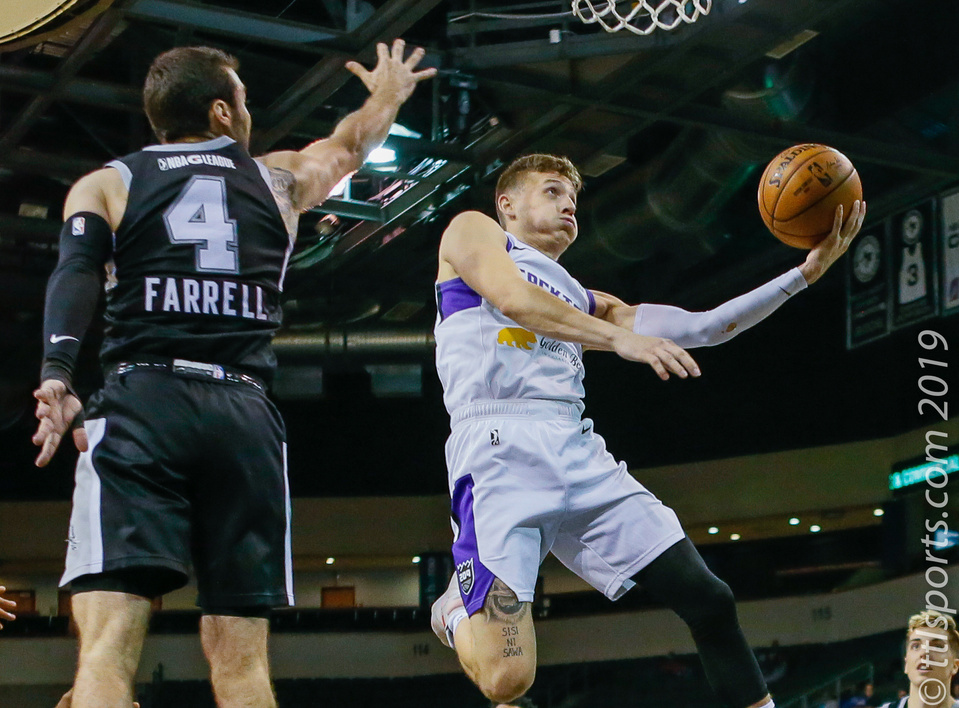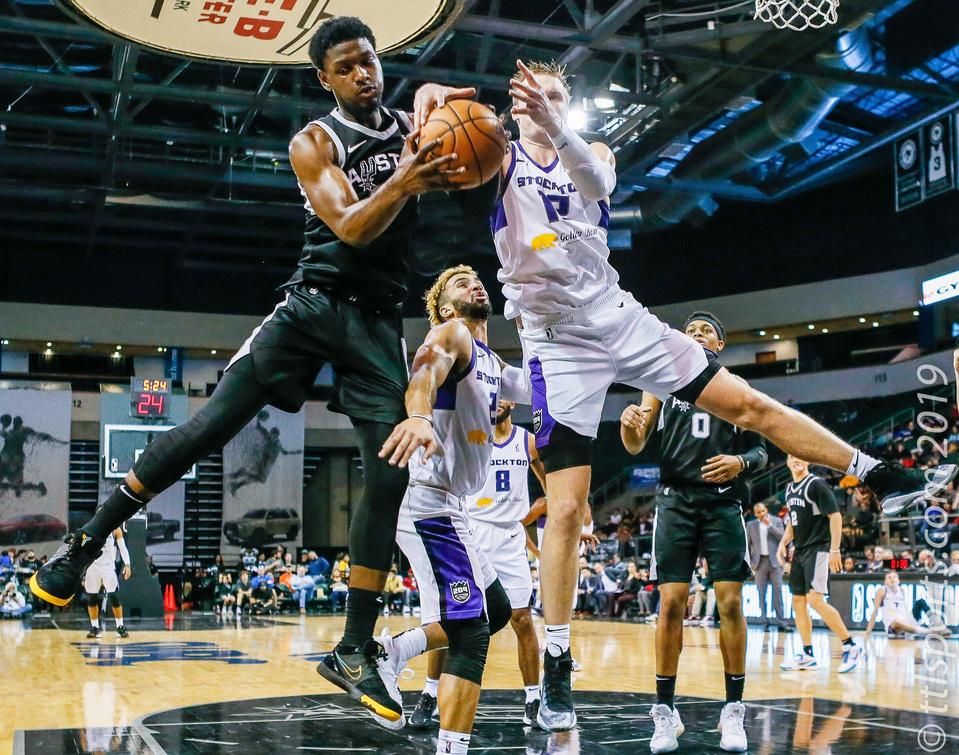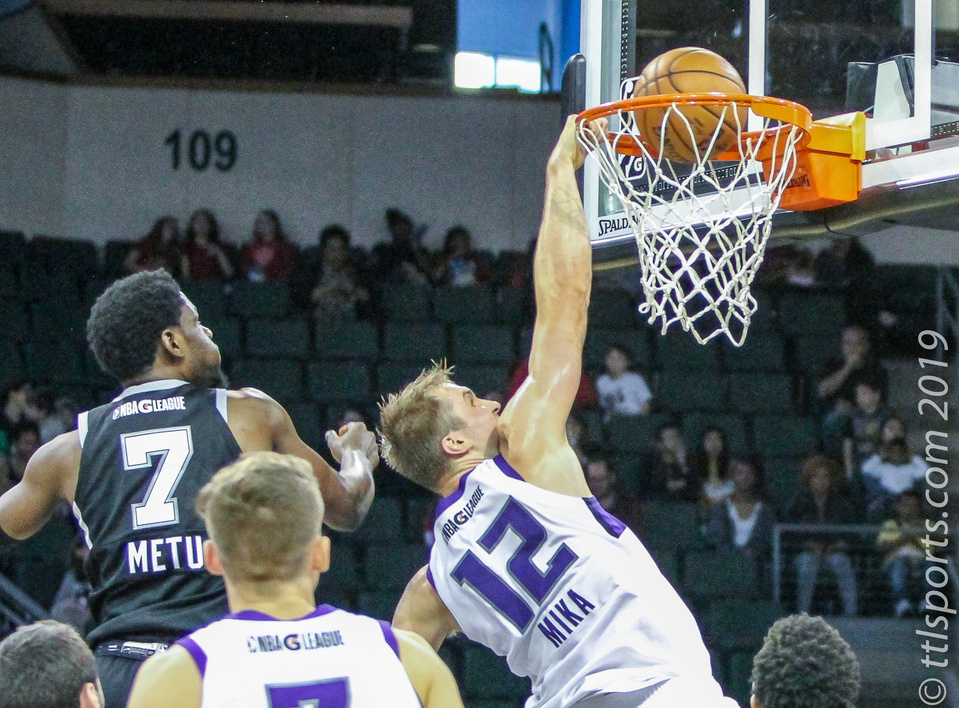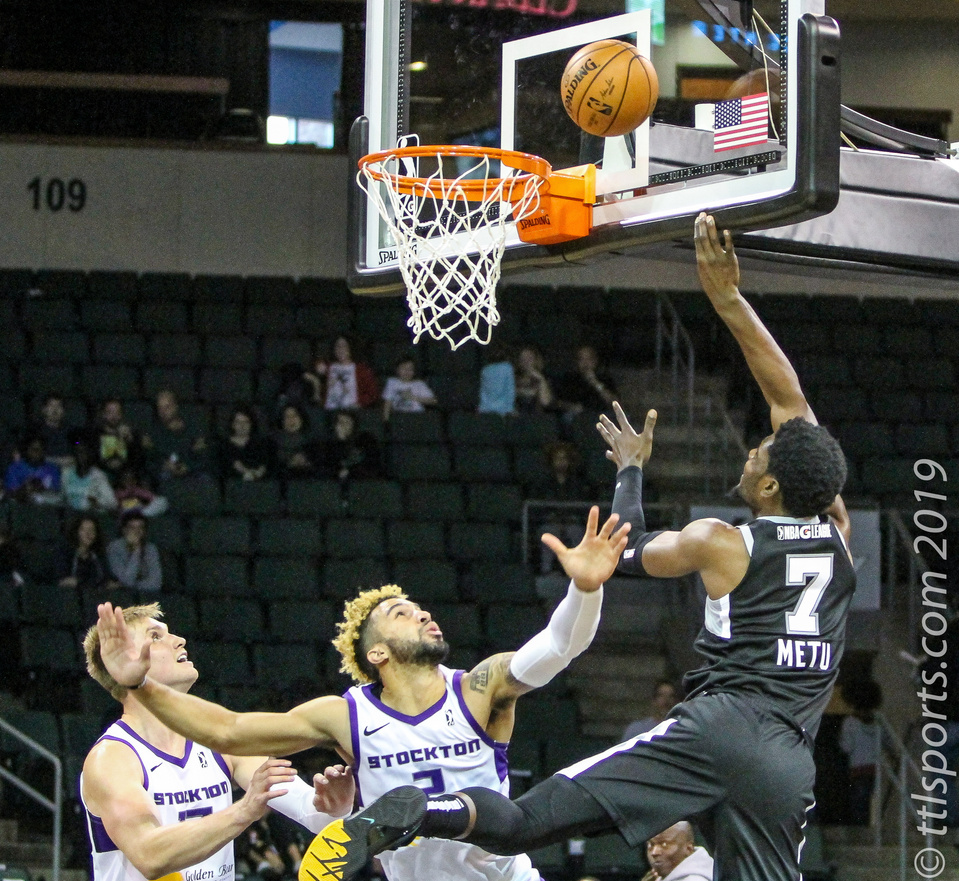 The Stockton Kings surged late but ran out of clock and lost to the Austin Spurs 108 to 99. Stockton's Kyle Guy led all players with 26 points.
Both teams played a highly competitive first period with the lead changing 10 times and the score tied five. Austin edged out Stockton 22 to 28 to close the opening frame.
The Spurs appeared to handily controlled Stockton for the majority of the game, taking a 24-point lead into the final period.
Then all hell broke loose.
The Kings shut down the Spurs offense, holding them to a meager 14 points, and put up 29 points before time elapsed. The only thing that could stop Stockton was time, which ran out.
Two Spurs players recorded double-doubles. Chimezie Metu led the Spurs with 23 points and 12 rebounds. Dedric Lawson notched 12 points and 12 rebounds.
Five additional Spurs players scored in double-digits: Kavion Pippen (14), Keldon Johnson (13), Daulton Hommes (12), Drew Eubanks (11) and Quinndary Weatherspoon (10).
Austin's bench made a big contribution, adding 47 of the teams 108 points and 28 of the 67 rebounds.
Stockton's Eric Mika chipped in a double-double with 25 points and 13 rebounds.