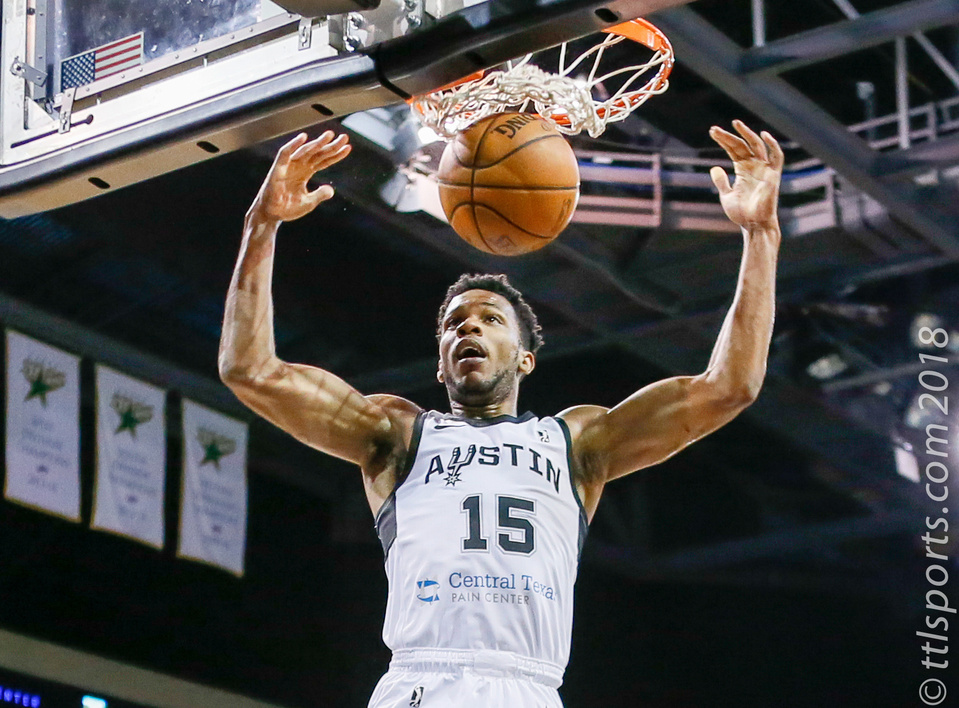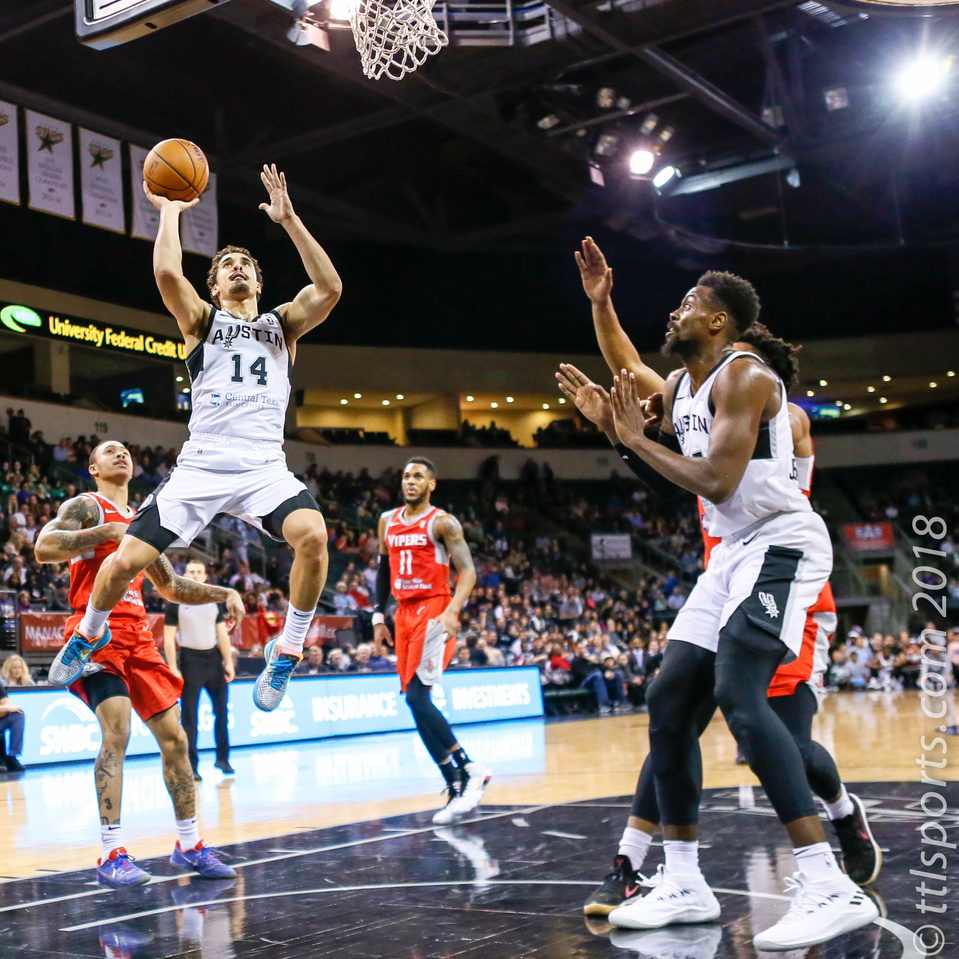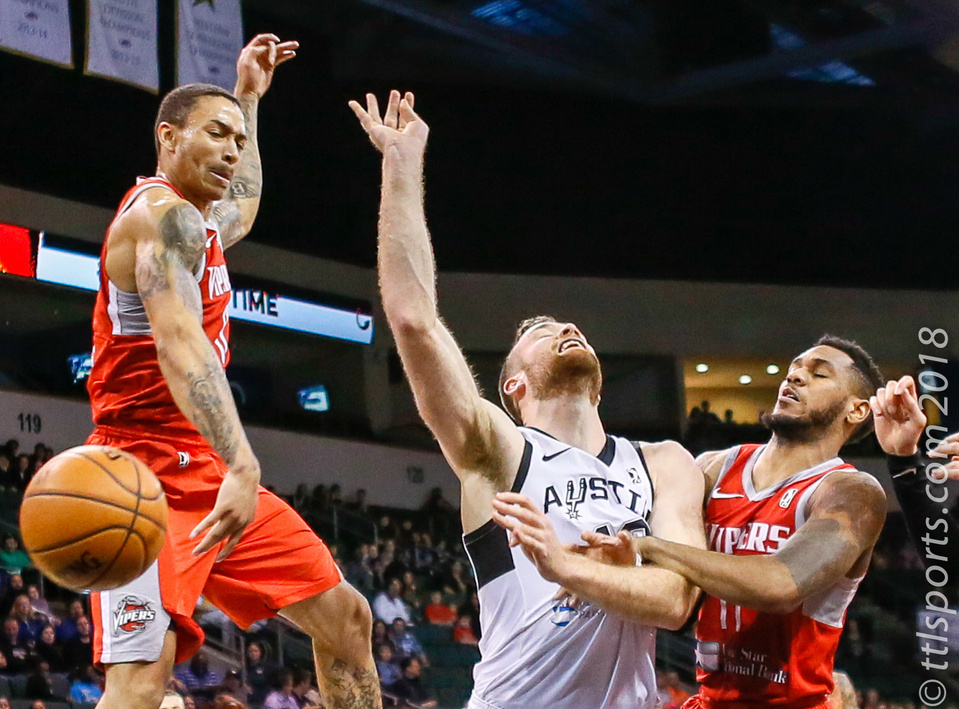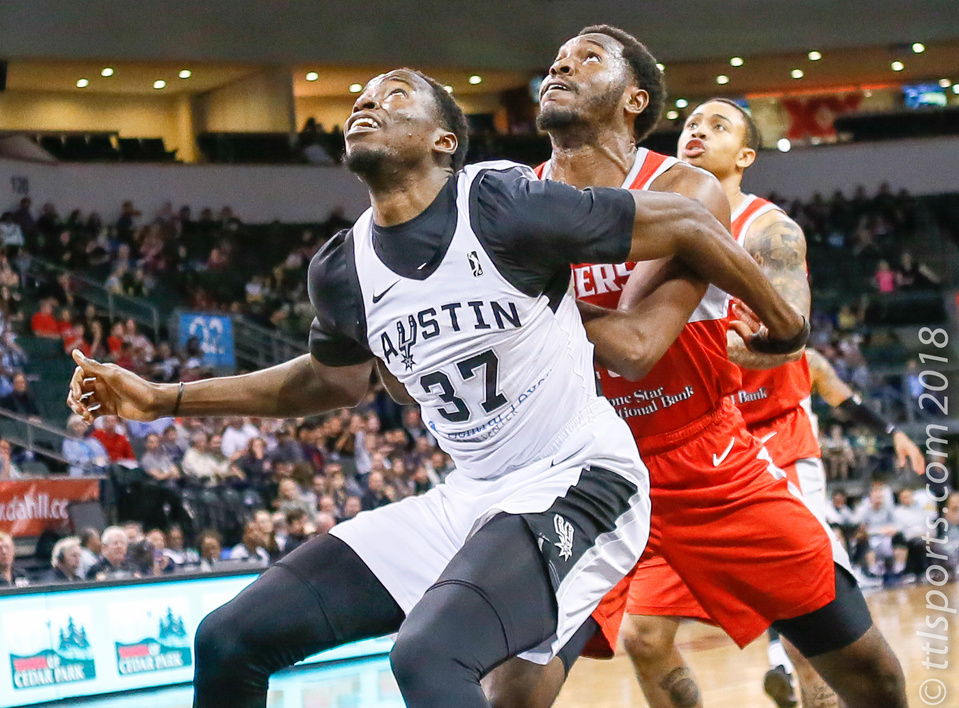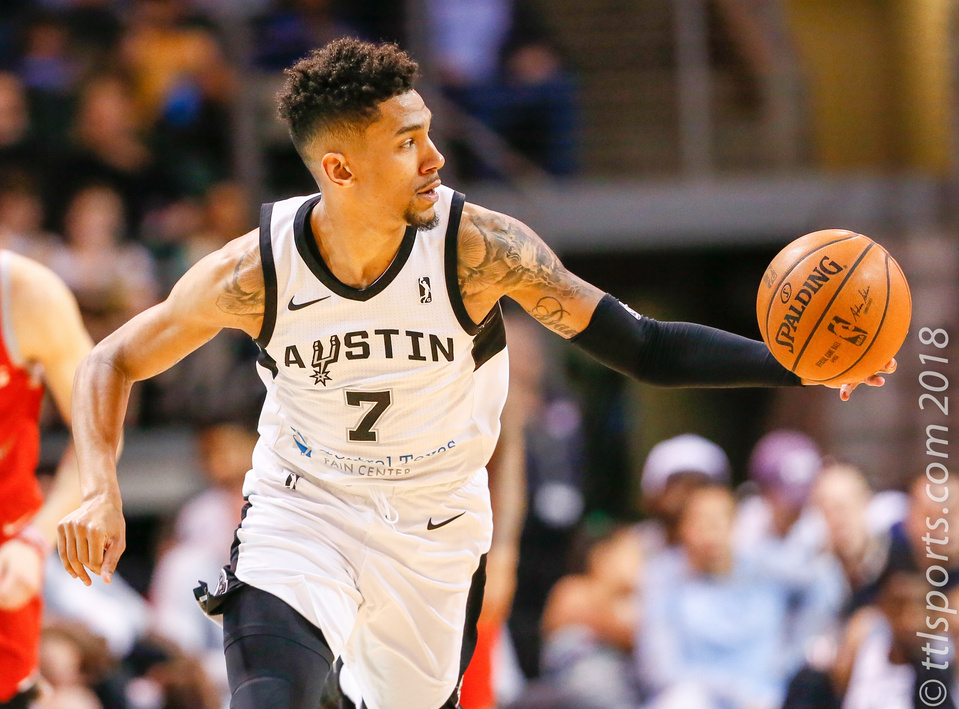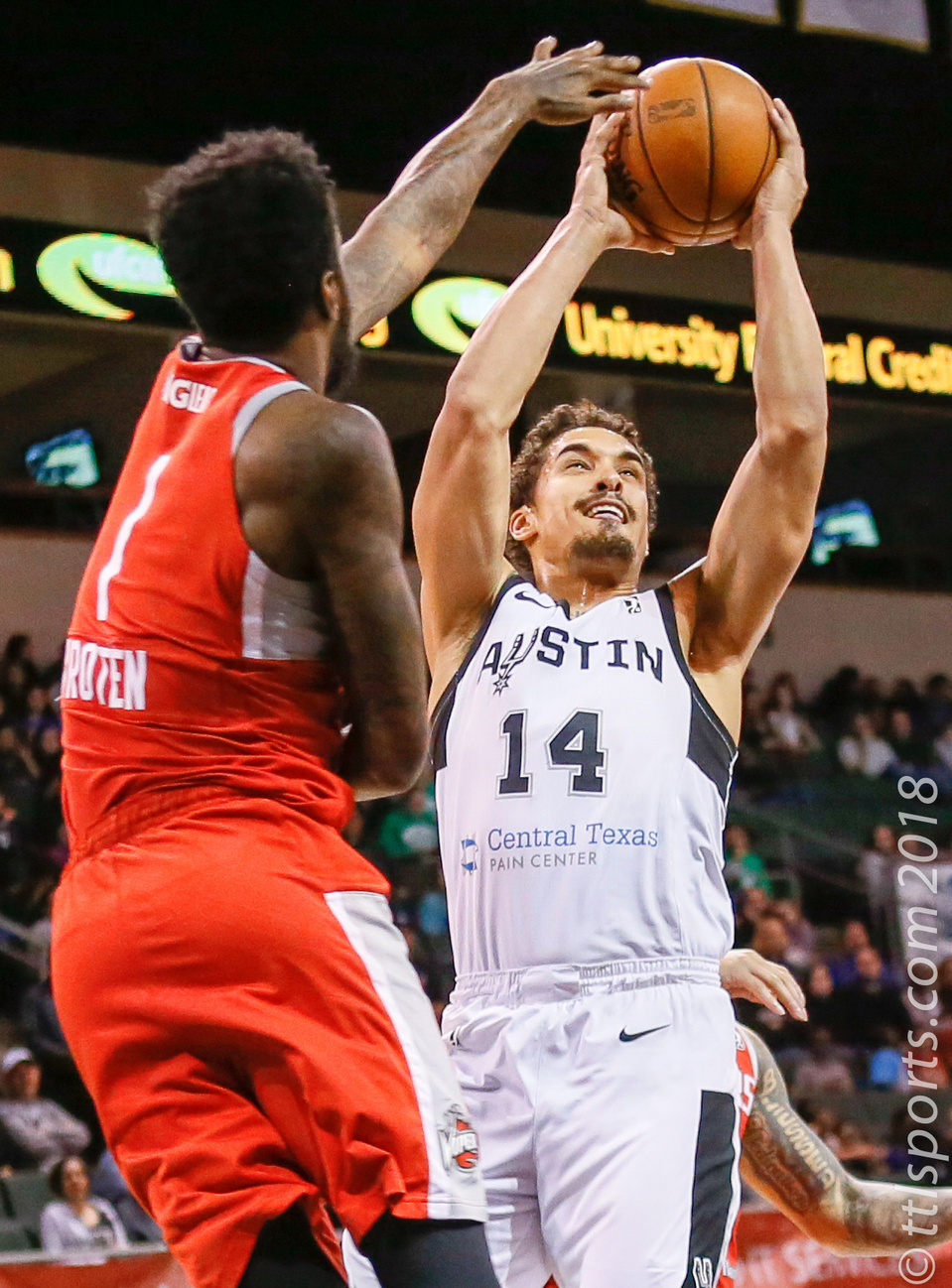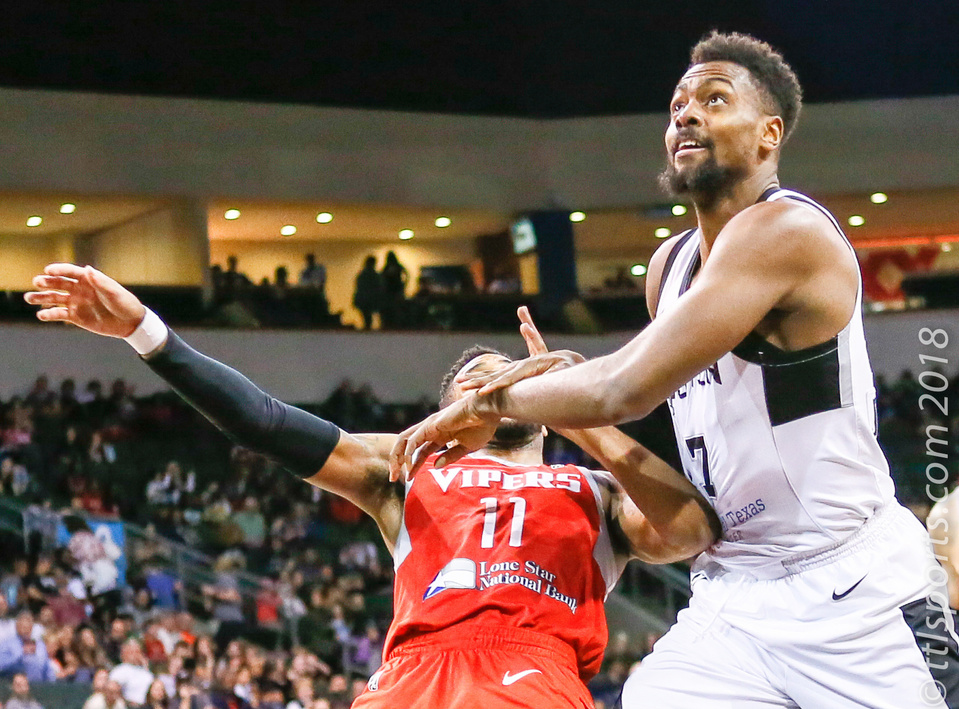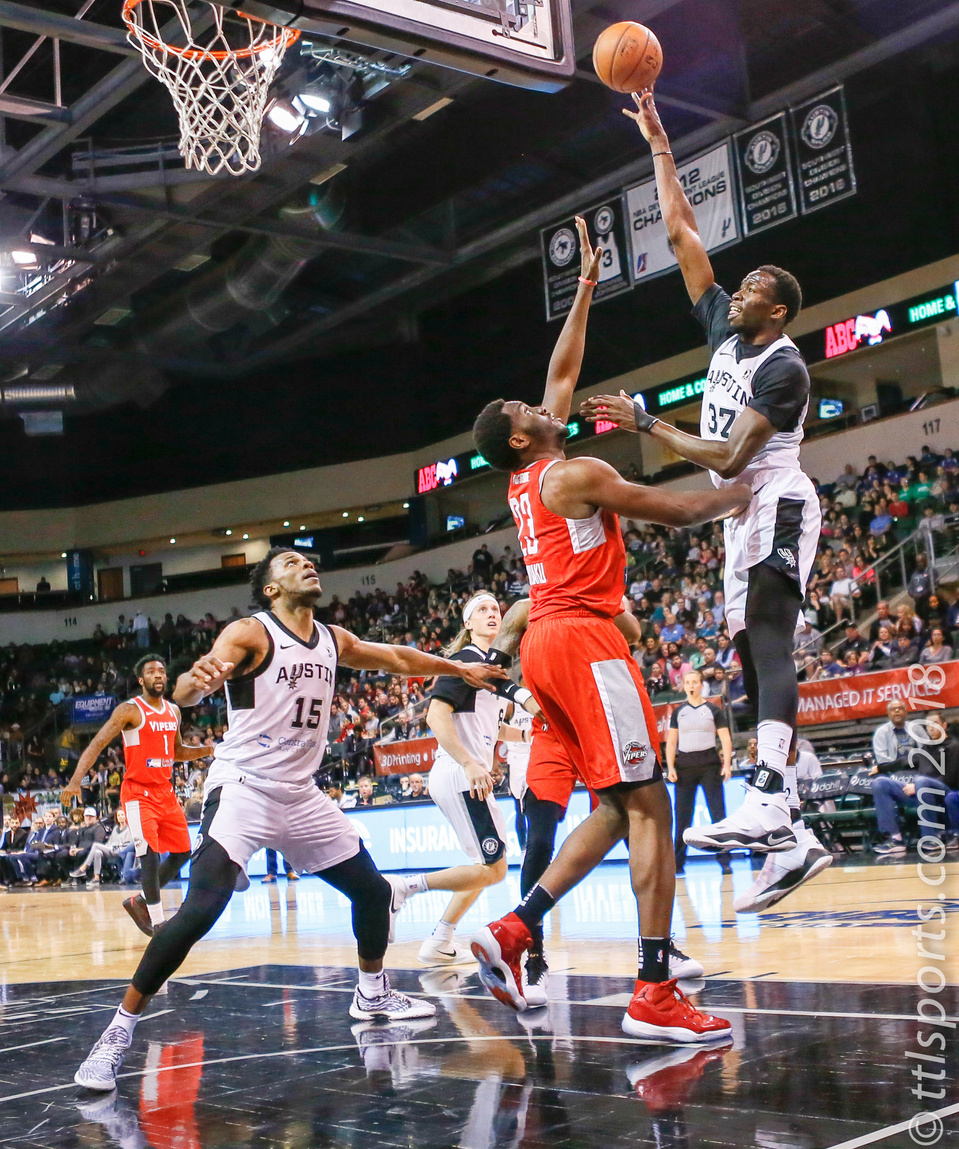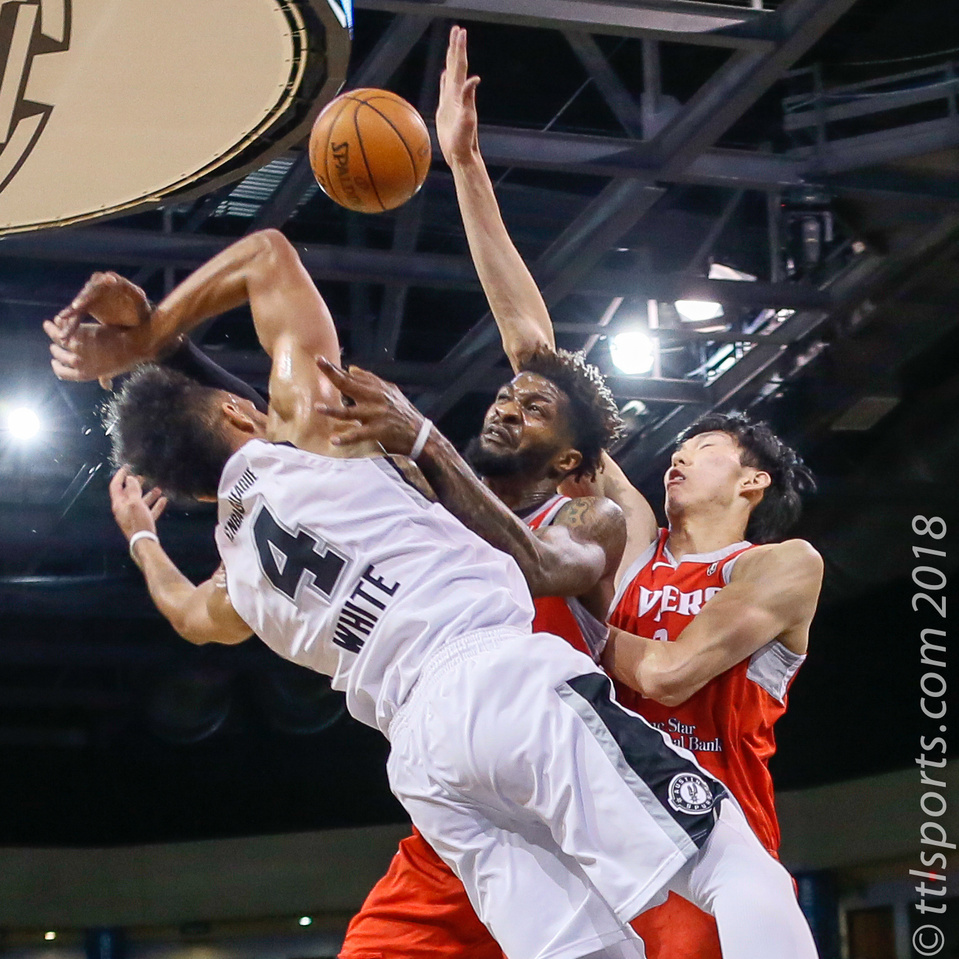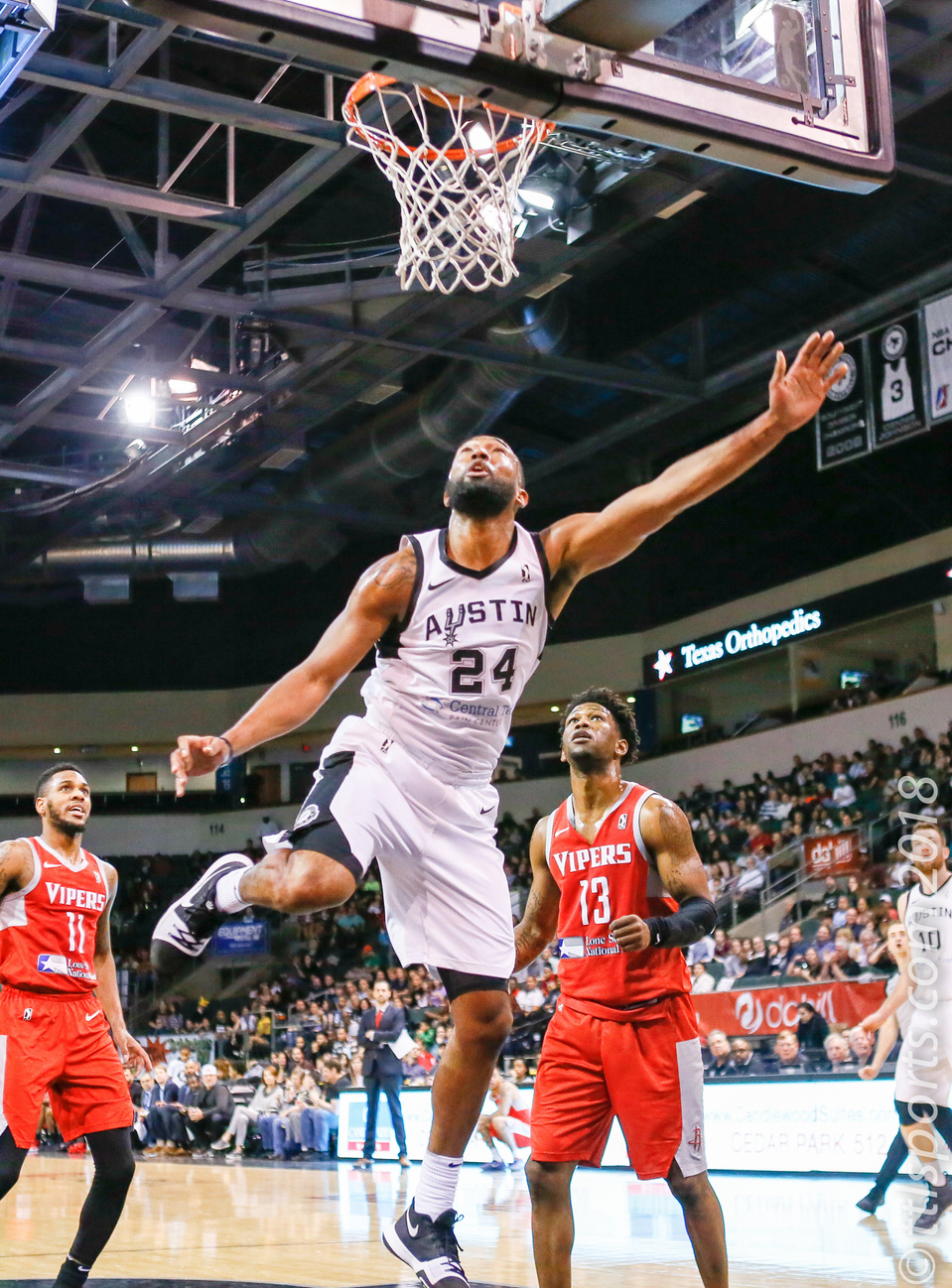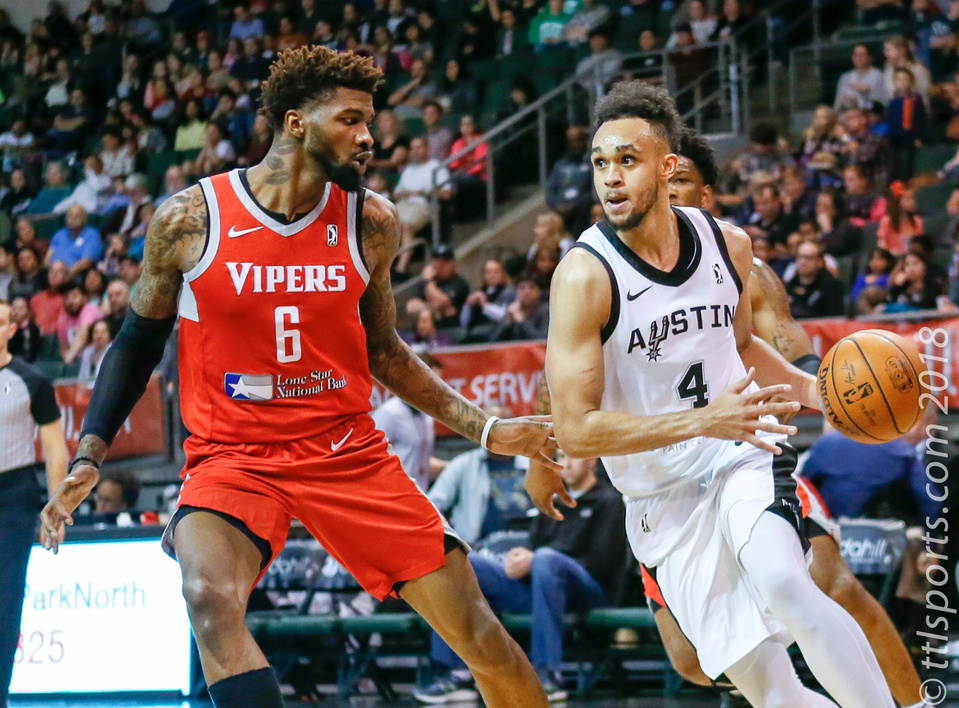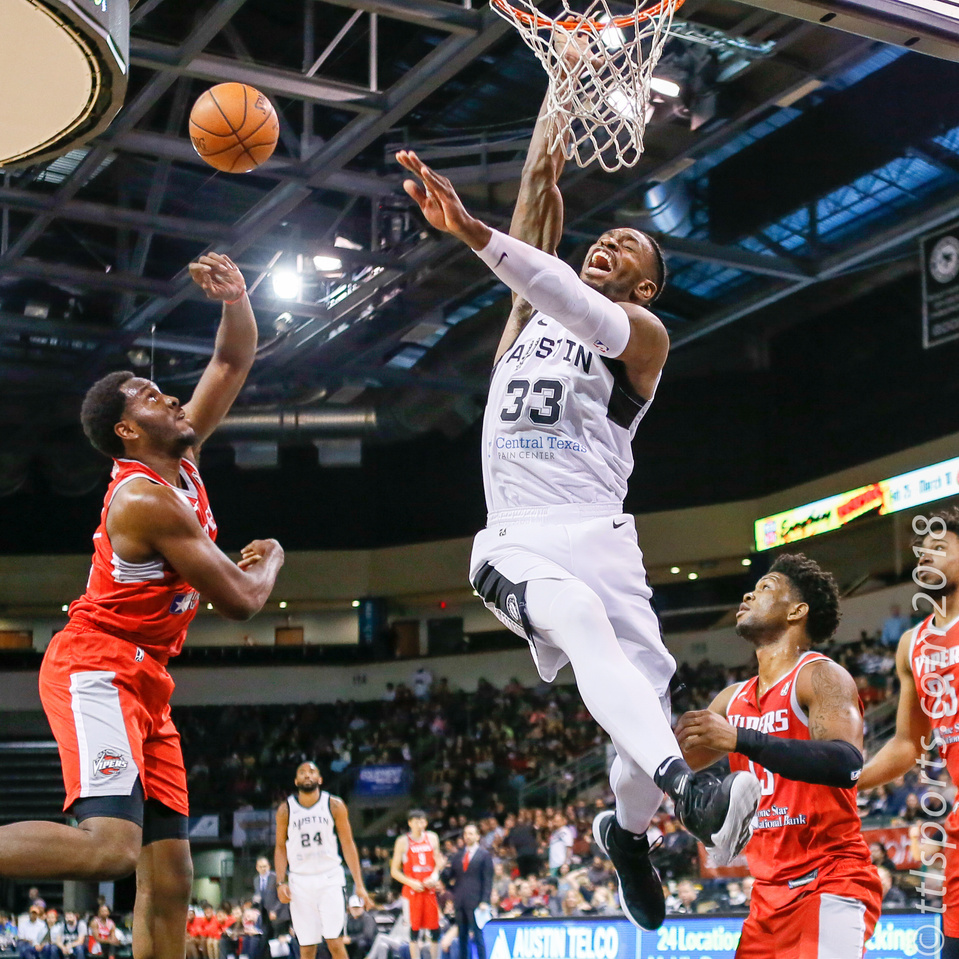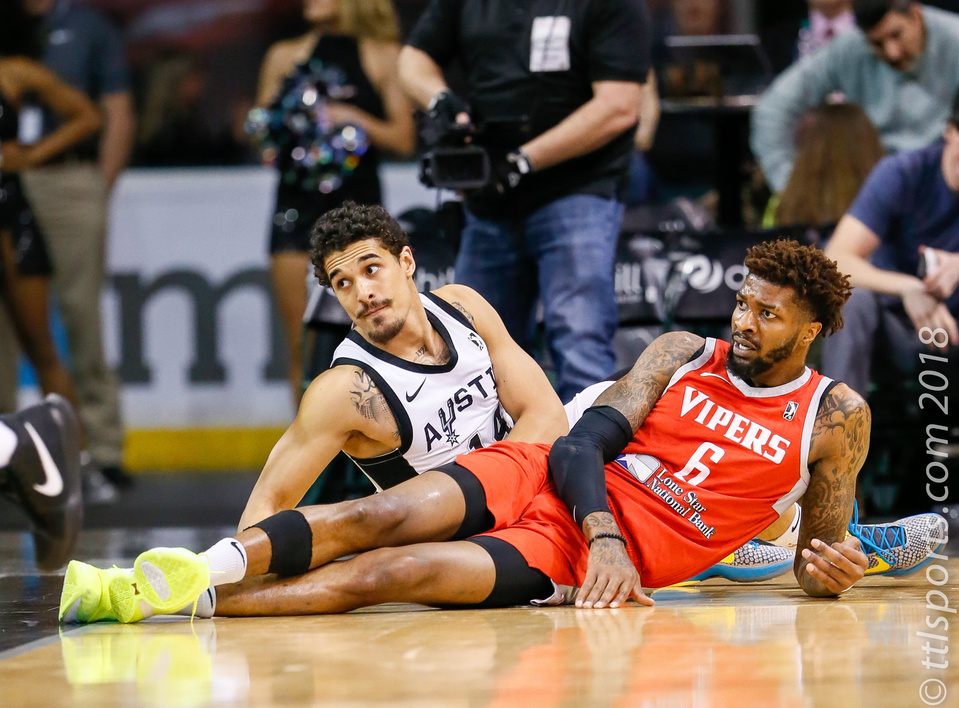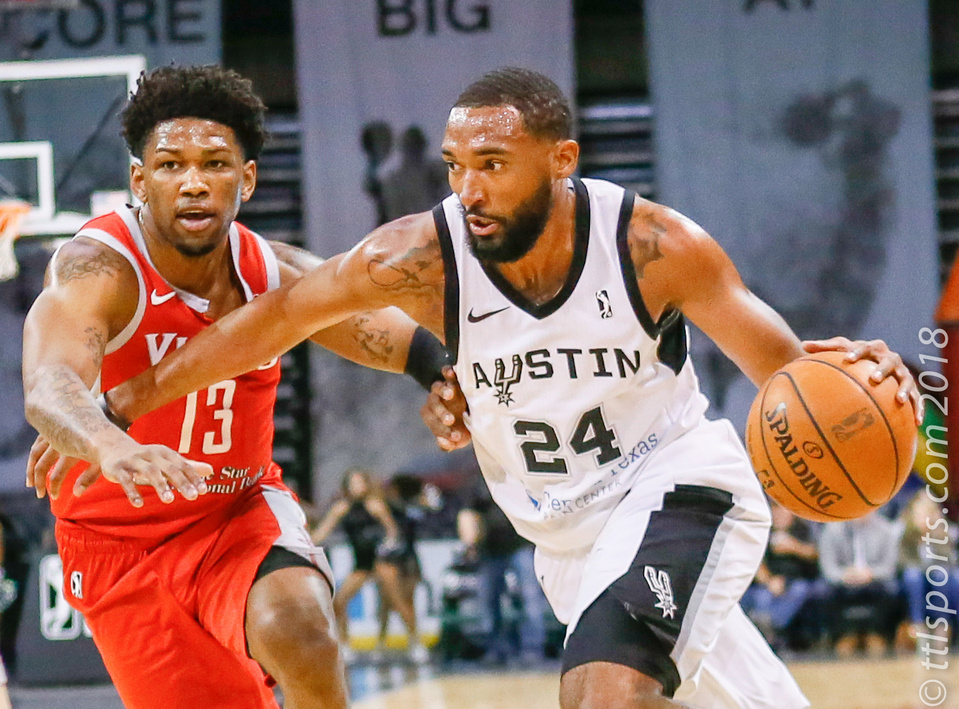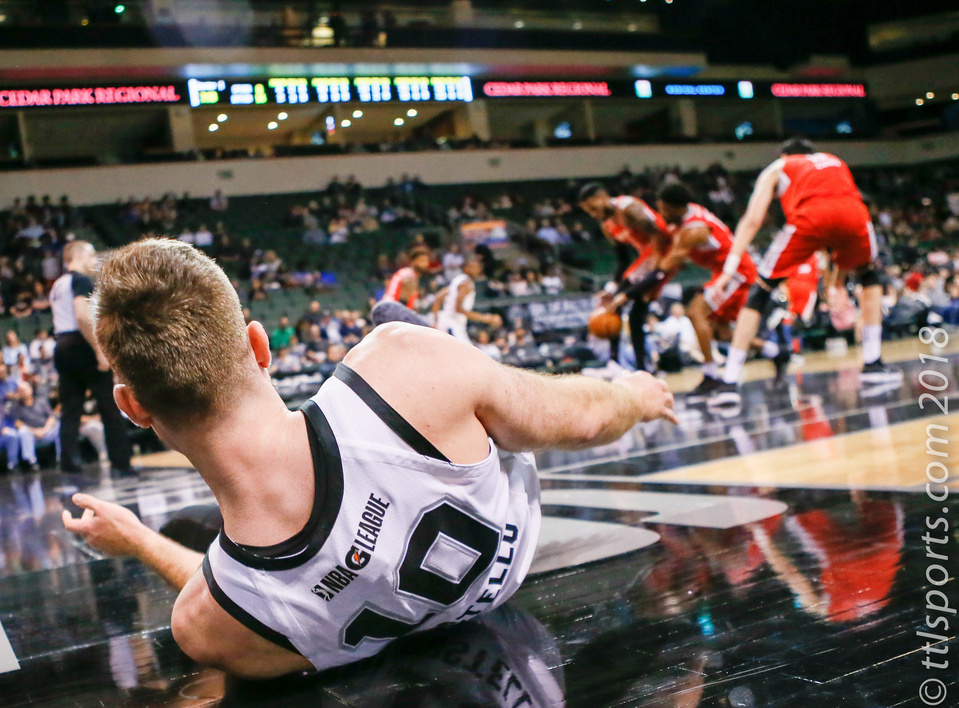 You can tell how the Austin Spurs will play by their warm-up. They looked sloppy in warm-up tonight… it was going to be a challenging night as they took on their division rivals, the Rio Grande Valley Vipers. The Spurs had a one game lead over the Vipers in the Western Conference Southwest Division.
The Spurs were totally out-played by the Vipers in the first period. Rio Grande Valley hit 68% of their field goal attempts and out rebounded Austin 11-4. The Vipers never trailed and led 32-24 at the end of the first period.
Austin fought back in the second period, closing the rebound gap 13-11 and reducing the Viper field goal completions to normal limits. But Rio Grande led by 63-53 as the teams went to the locker rooms for the half.
The Vipers charged out the locker room to begin the second half, scoring eight unanswered point and increasing their lead to 18 points. Rio Grande looked invincible until Derrick White slipped a pass to Julian Washburn, who made a fade-away jump shot for Austin's first points of the half. White followed with a pull-up jump shot, scoring the first of his 22 points in the third period. Austin out-scored the Vipers 37-29 in the period, but Rio Grande still led by two points.
White's third period performance energized Austin as they controlled the fourth period. Austin took the lead 33 seconds into the final frame. The game was tied six additional times and the lead changed two times in what became a thrilling contest. Austin connected on an incredible 73% of its field goal attempts and held the Vipers to just 20 points. Austin's Jaron Blossomgame contributed 10 points in the period. Final score: Austin 123, Rio Grande 112.
Derrick White has high scorer for the Spurs with 38 points, 6 rebounds and 7 assists. Jaron
Blossomgame and Nick Johnson contributed 18 and 17 points, respectively. The Spurs totaled 23 assists, but their sloppiness showed with 23 turn-overs and 17 take-aways by the Vipers. Monte Morris and RJ Hunter each scored 23 points for the Vipers. Austin improves it record to 26-16 and increased it lead over the Rio Grande to two games. The Vipers record falls to 24-18.