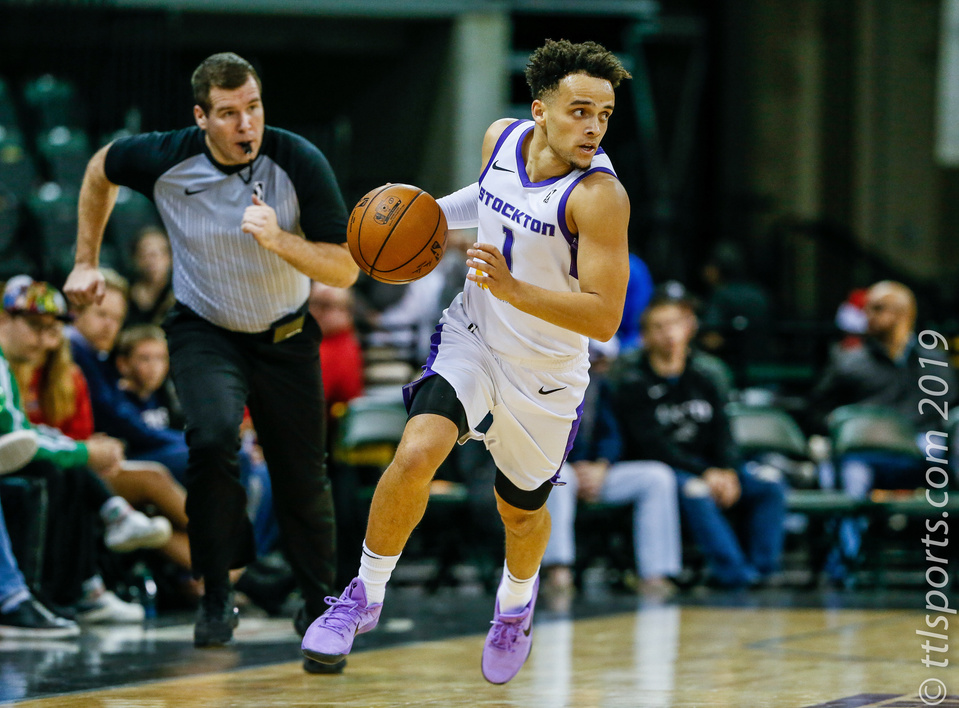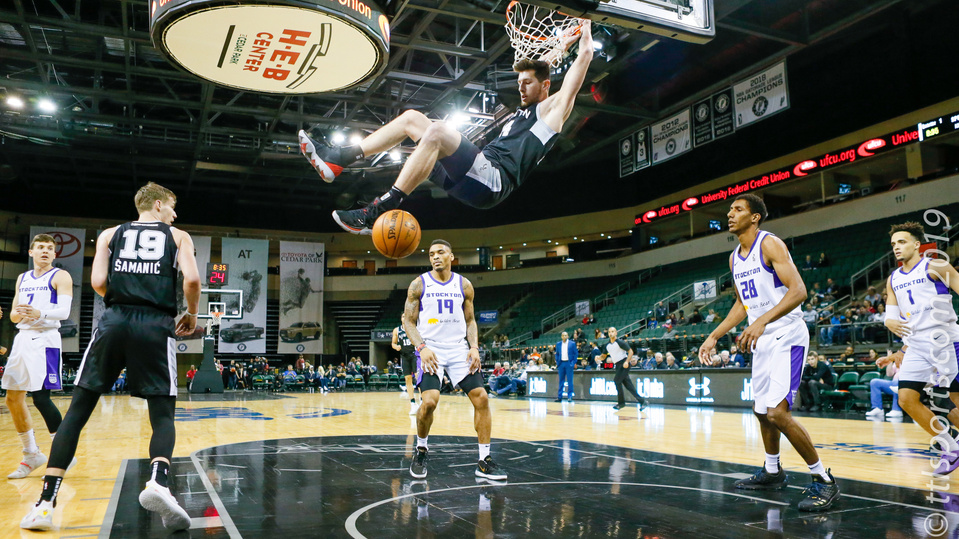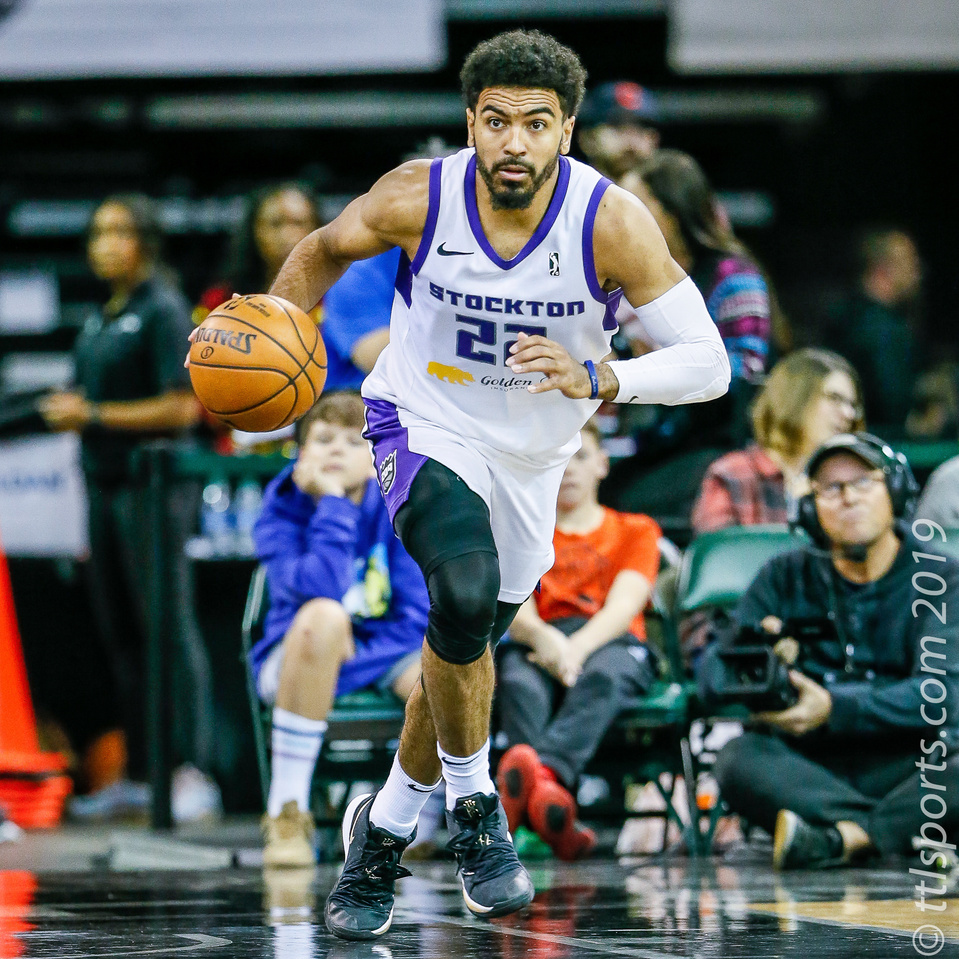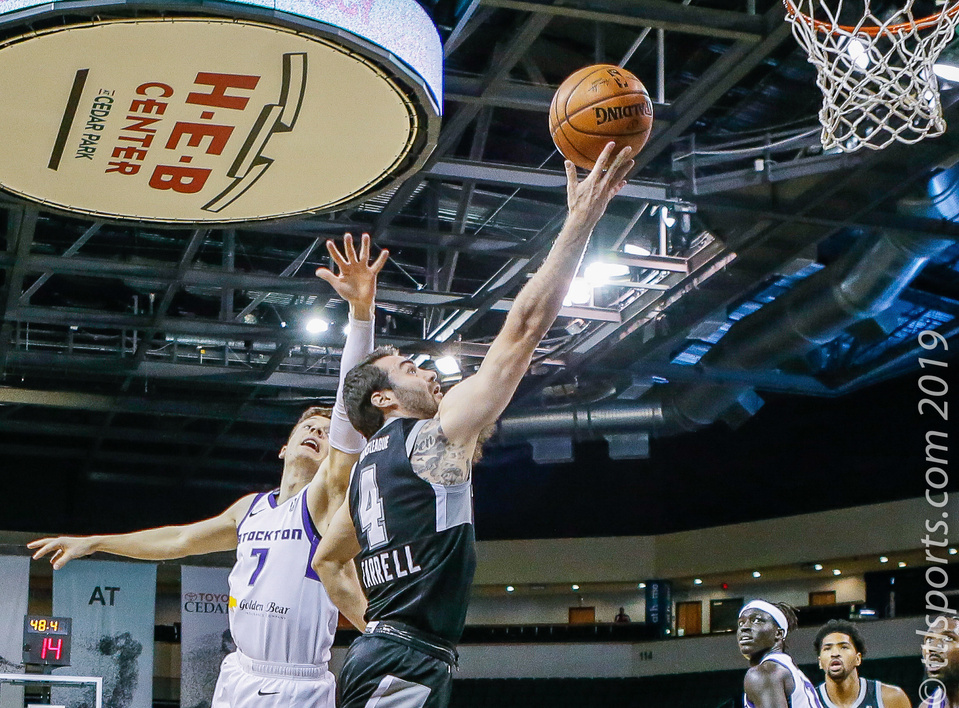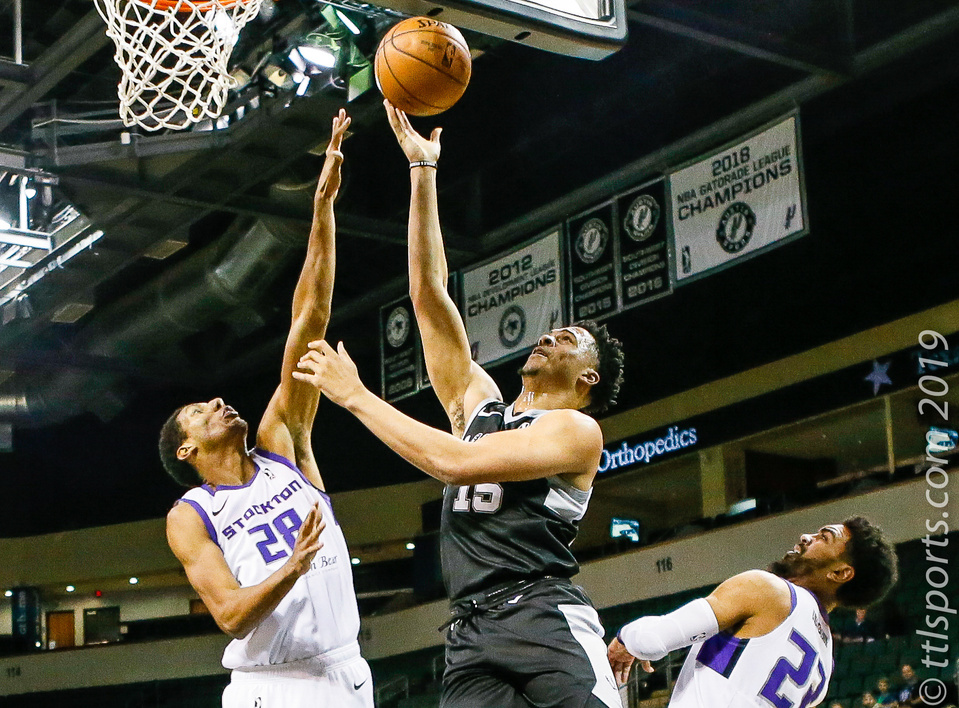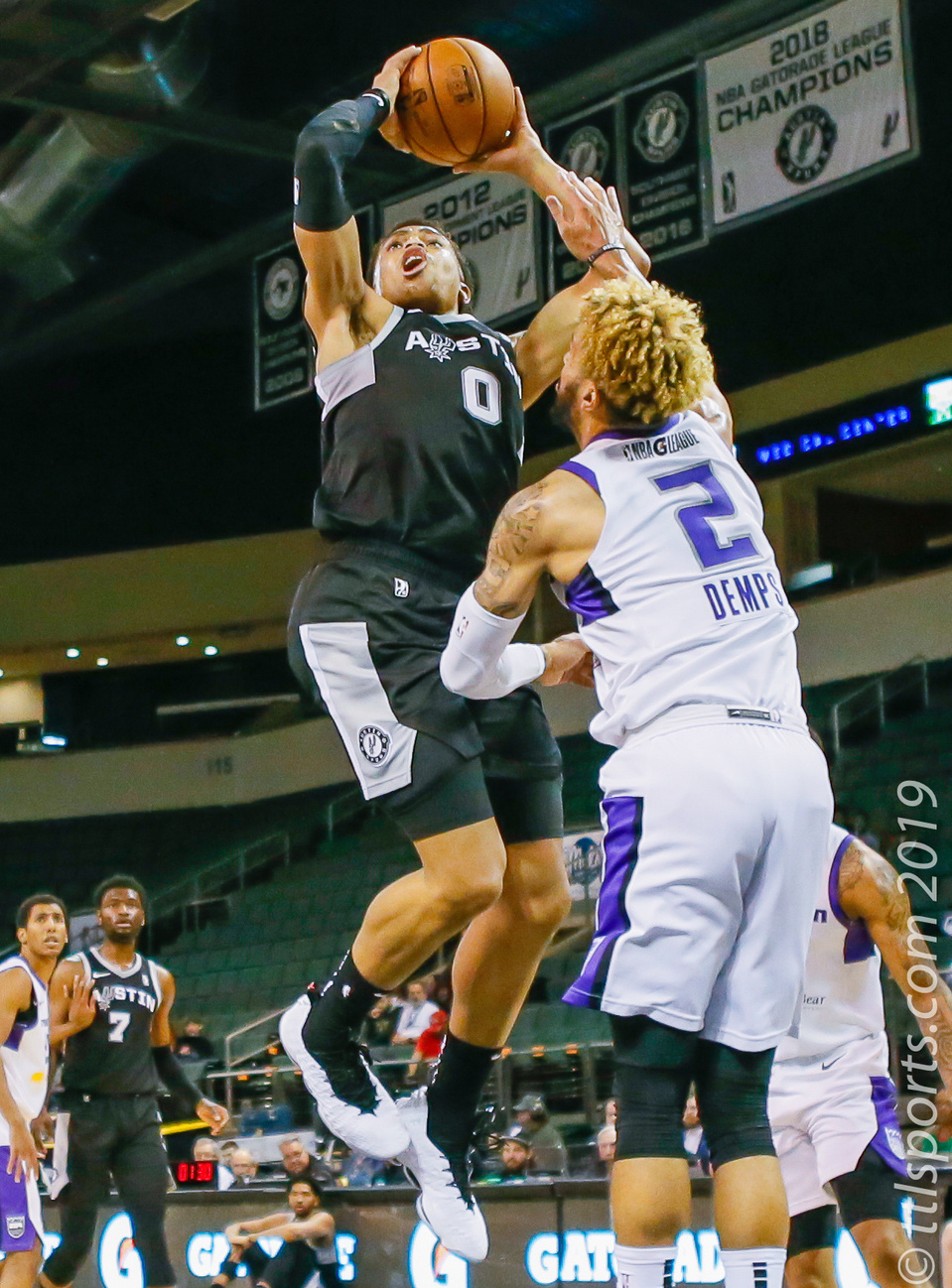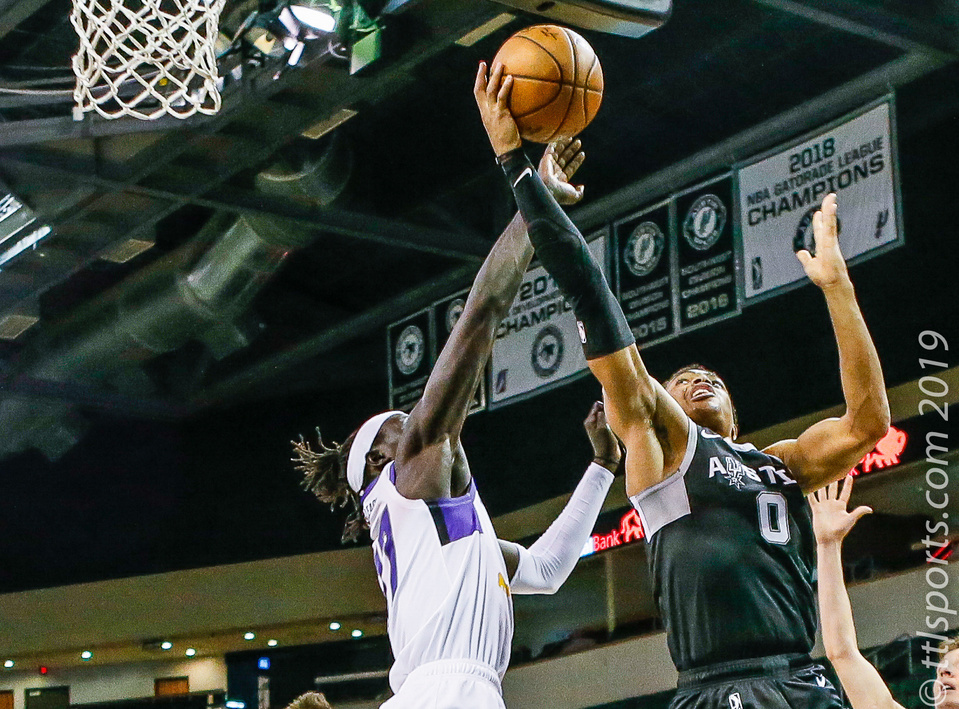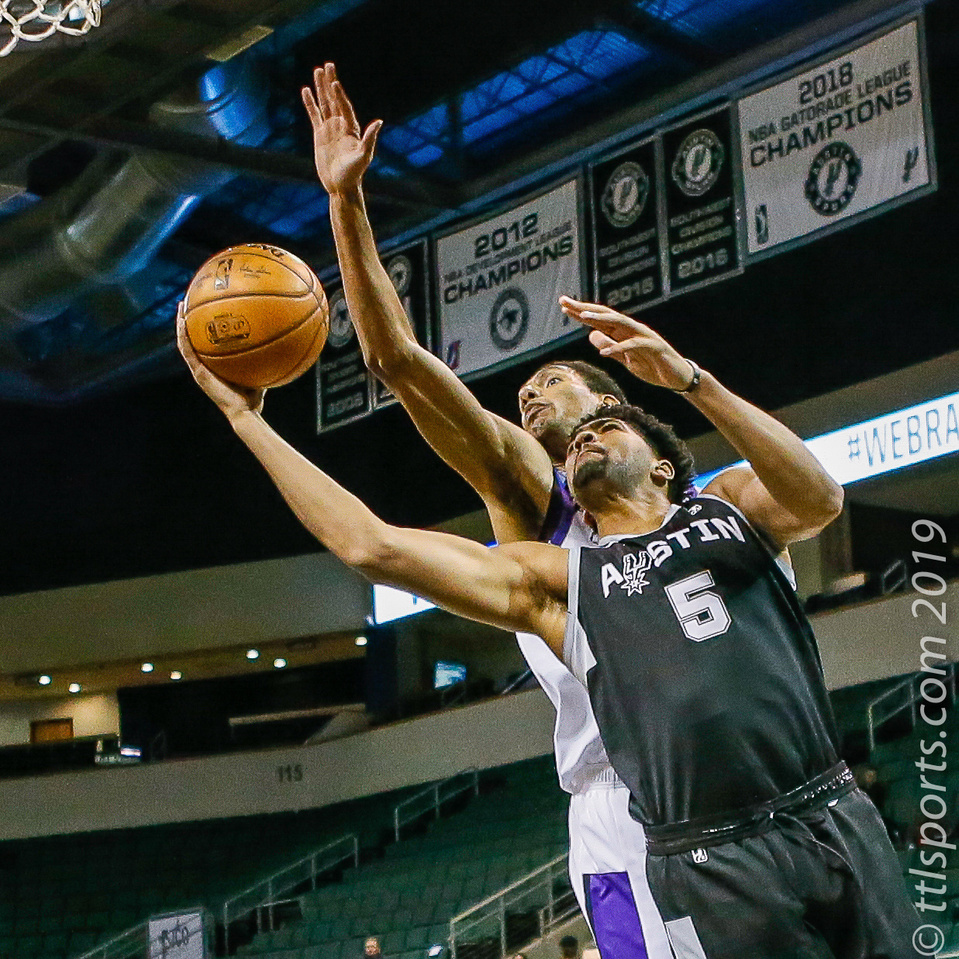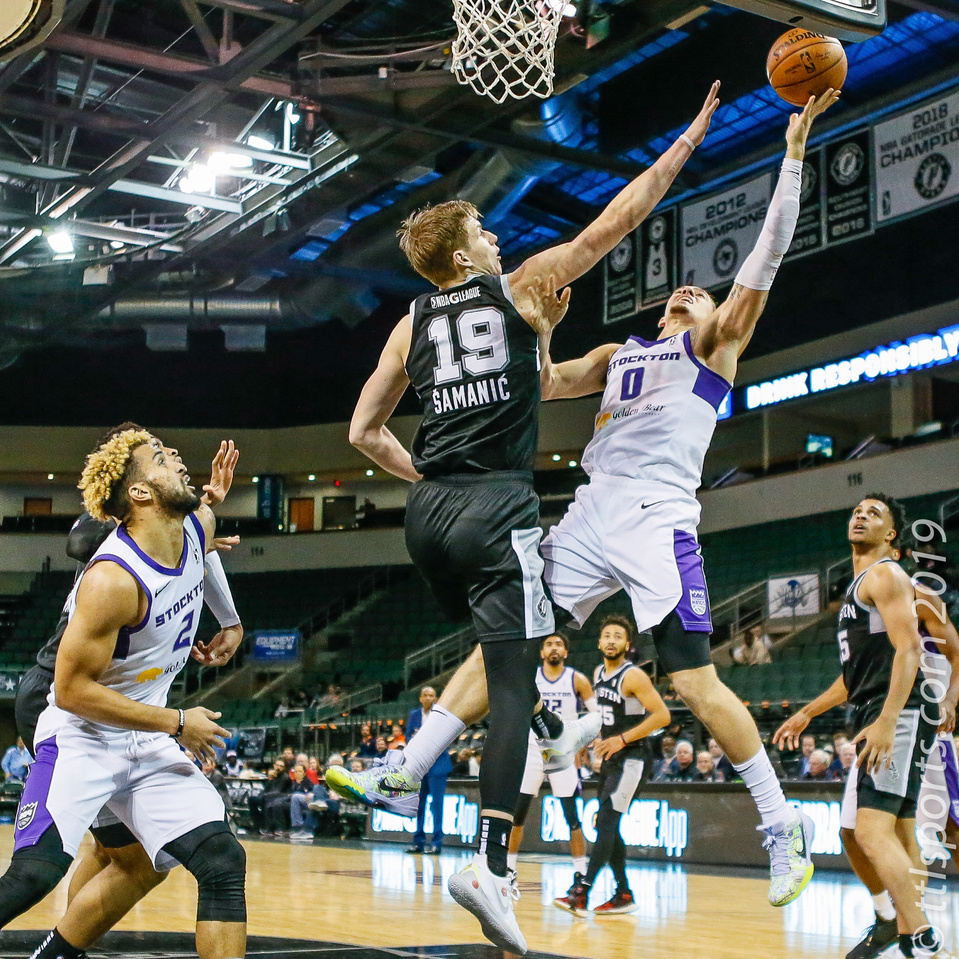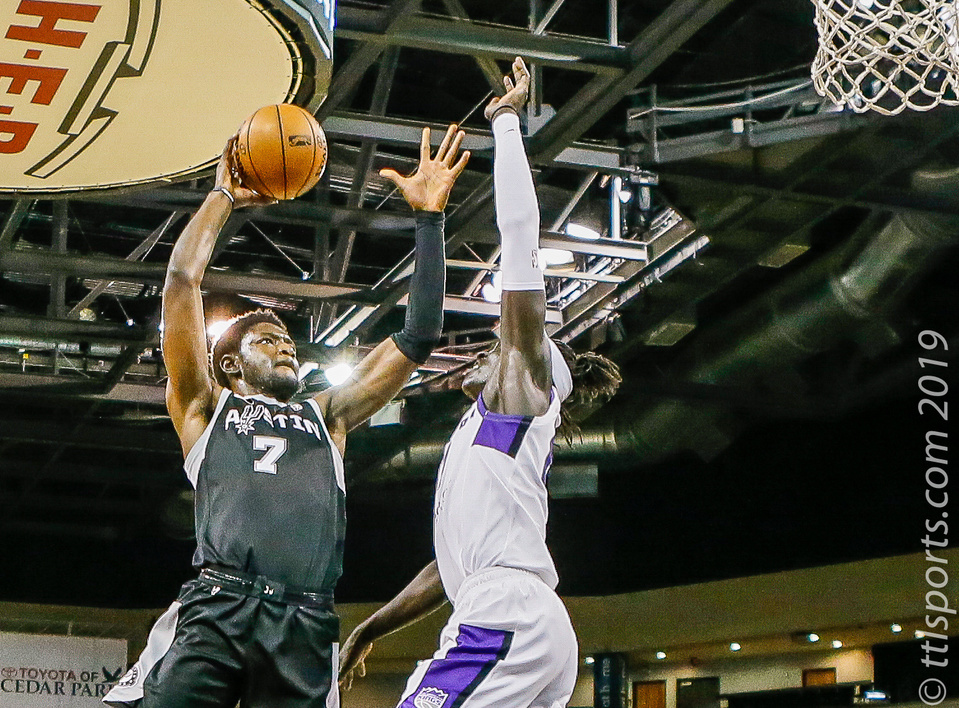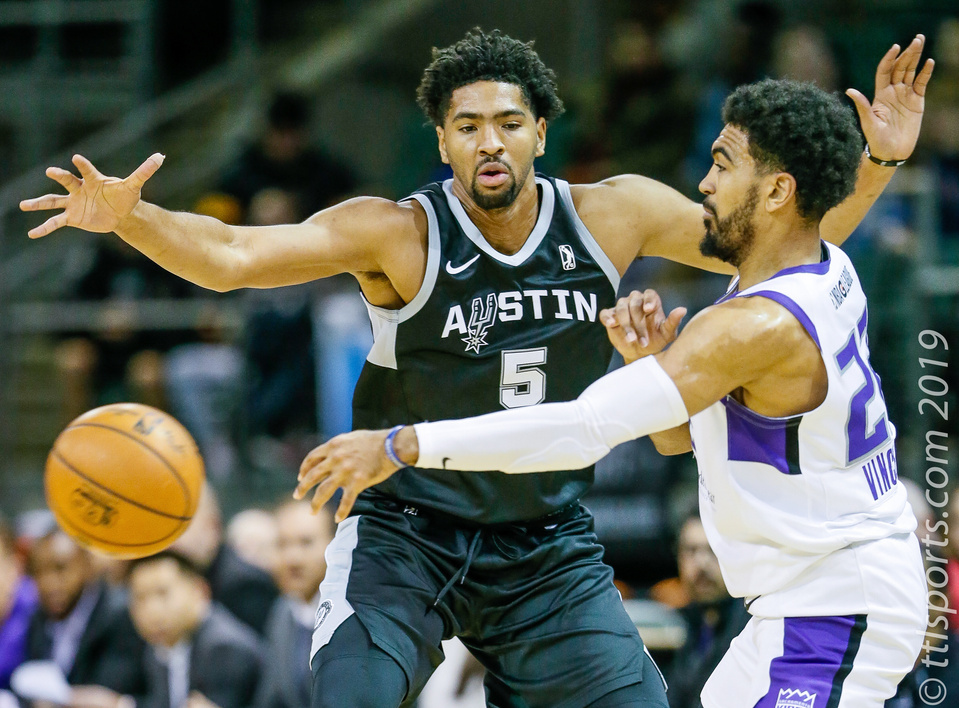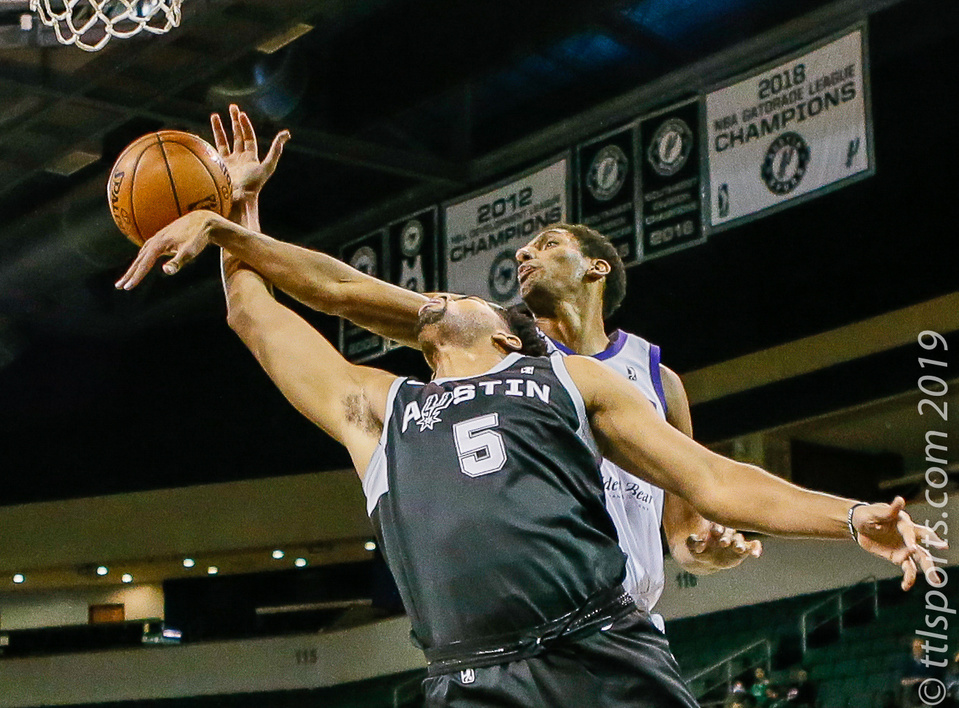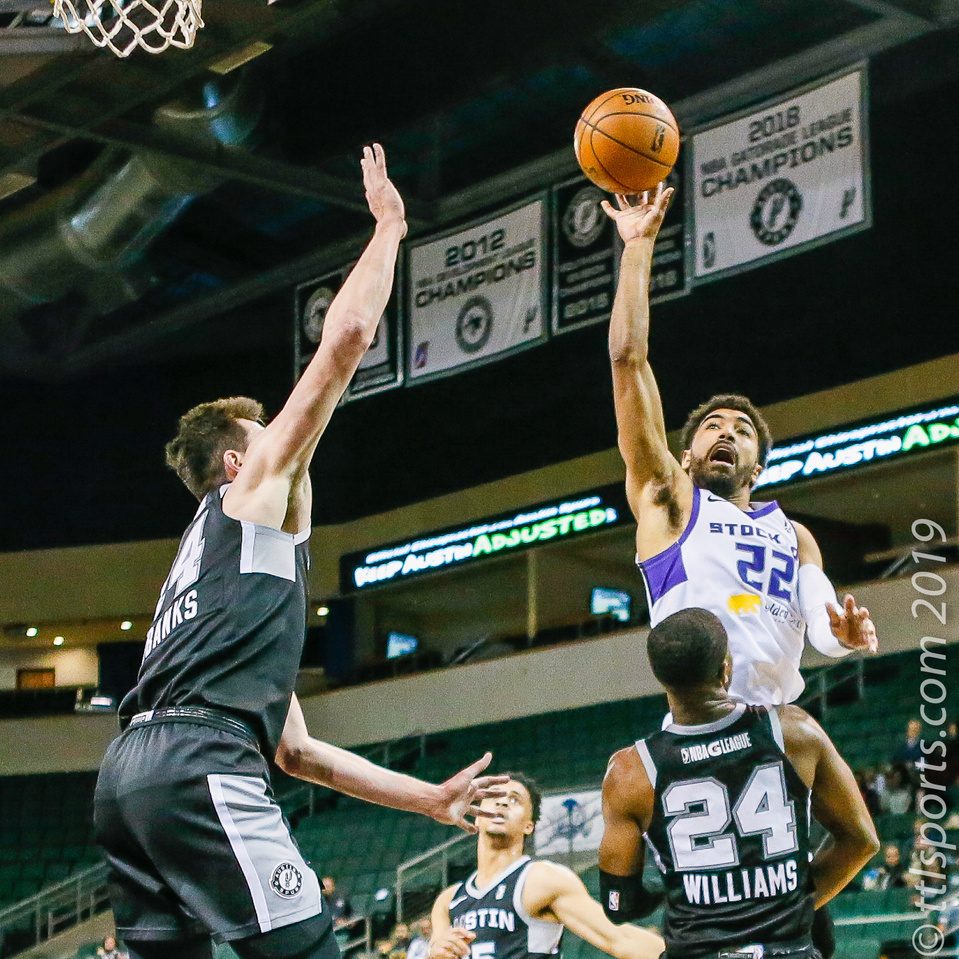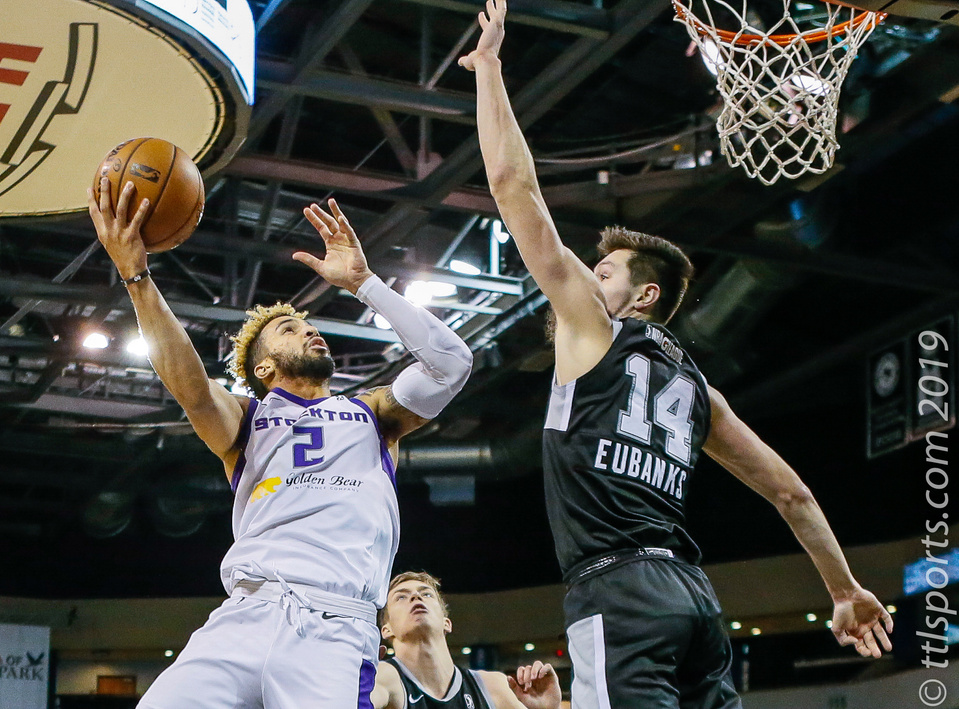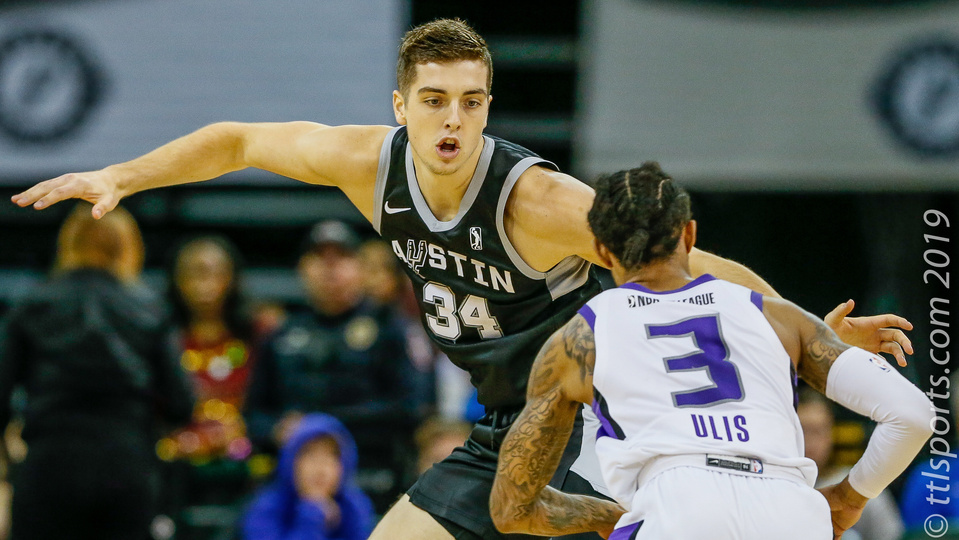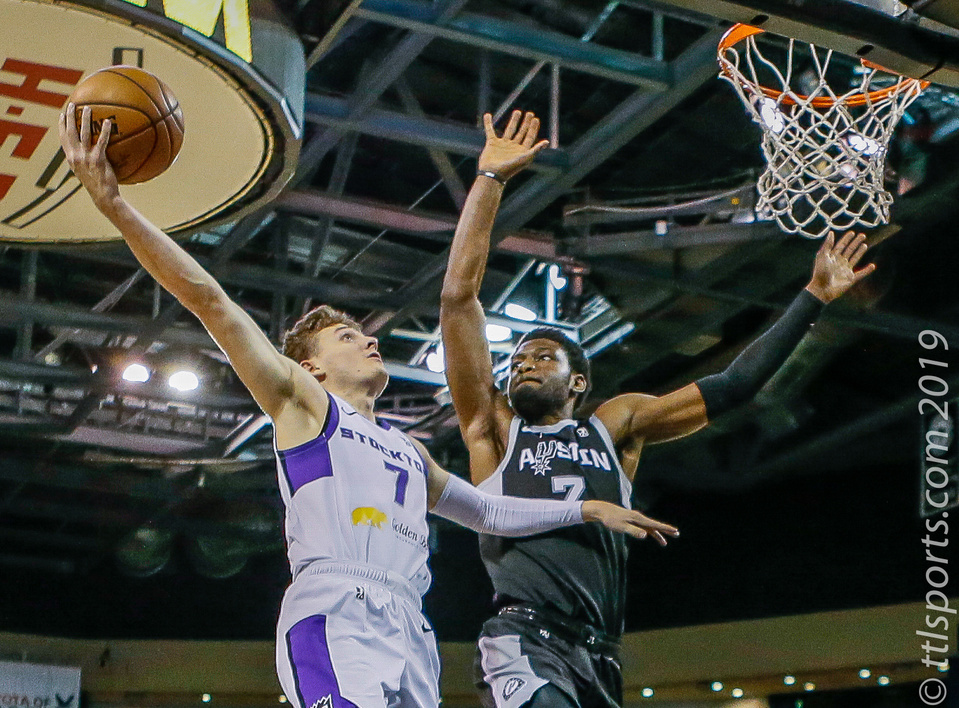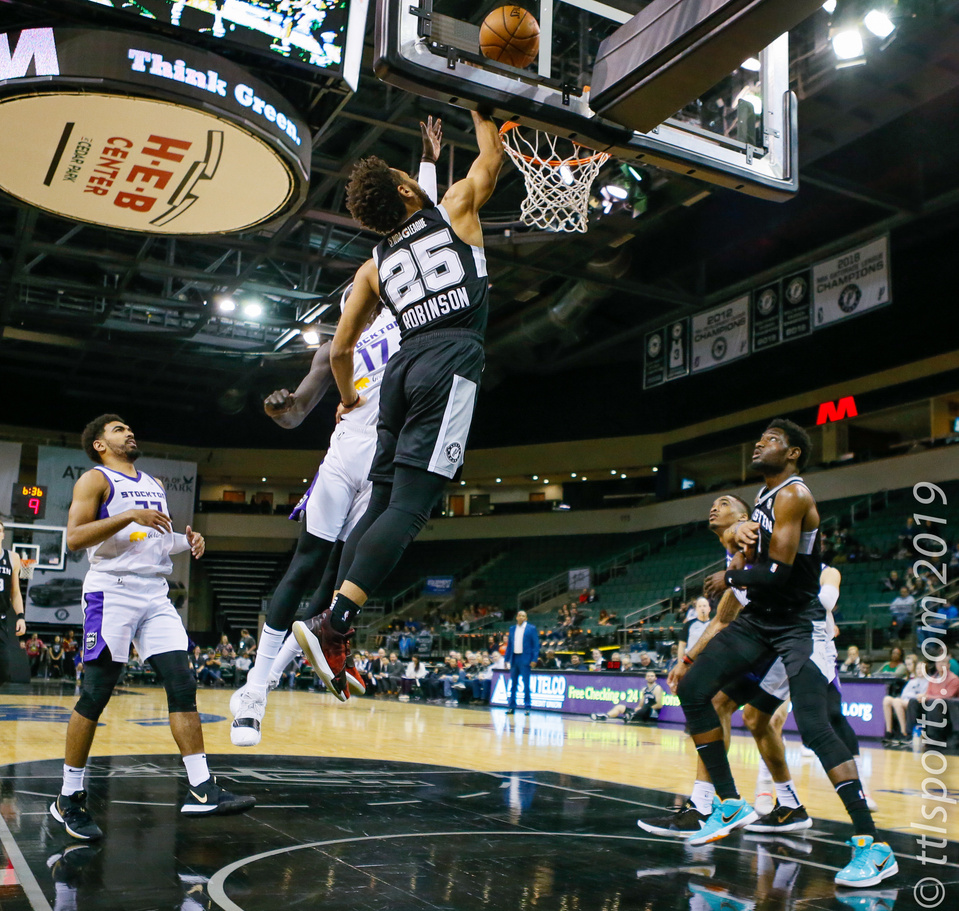 The Austin Spurs (7-6) surged late in the game to over come a 16-point deficient to defeat the Stockton Kings (7-4) by a score of 127-122. Quinndary Weatherspoon led the Spurs with 23 points.
The Spurs went on a 17 to 0 scoring run midway through the final frame to take the lead with 4 minutes remaining. The teams trade the lead 5 times and tied twice in the remaining time to produce a thoroughly unexpected victory. Austin out-scored Stockton 44 to 24 in the final frame.
Austin's bench came to the rescue with four players scoring in double-digits to produce 63 of the 127 points.
Kenny Williams had his biggest game of the season producing 22 points and going 5 of 6 beyond the arch.
Clutch shooting by Jeff Ledbetter, scored the final two points of the game of free throws, and sunk 2 three-point attempts in the final minutes to fend off an attempted Stockton comeback.
Austin made 50% of three-point attempts in large part due to Williams and Ledbetter. The team was 48% from the field and 43% from in the paint.
Gabe Vincent led the Kings with 34 points off the bench, while Kyle Guy led the starters with 25 points.
Stockton shot 44% from the field, but completed only 27% of three-point attempts.