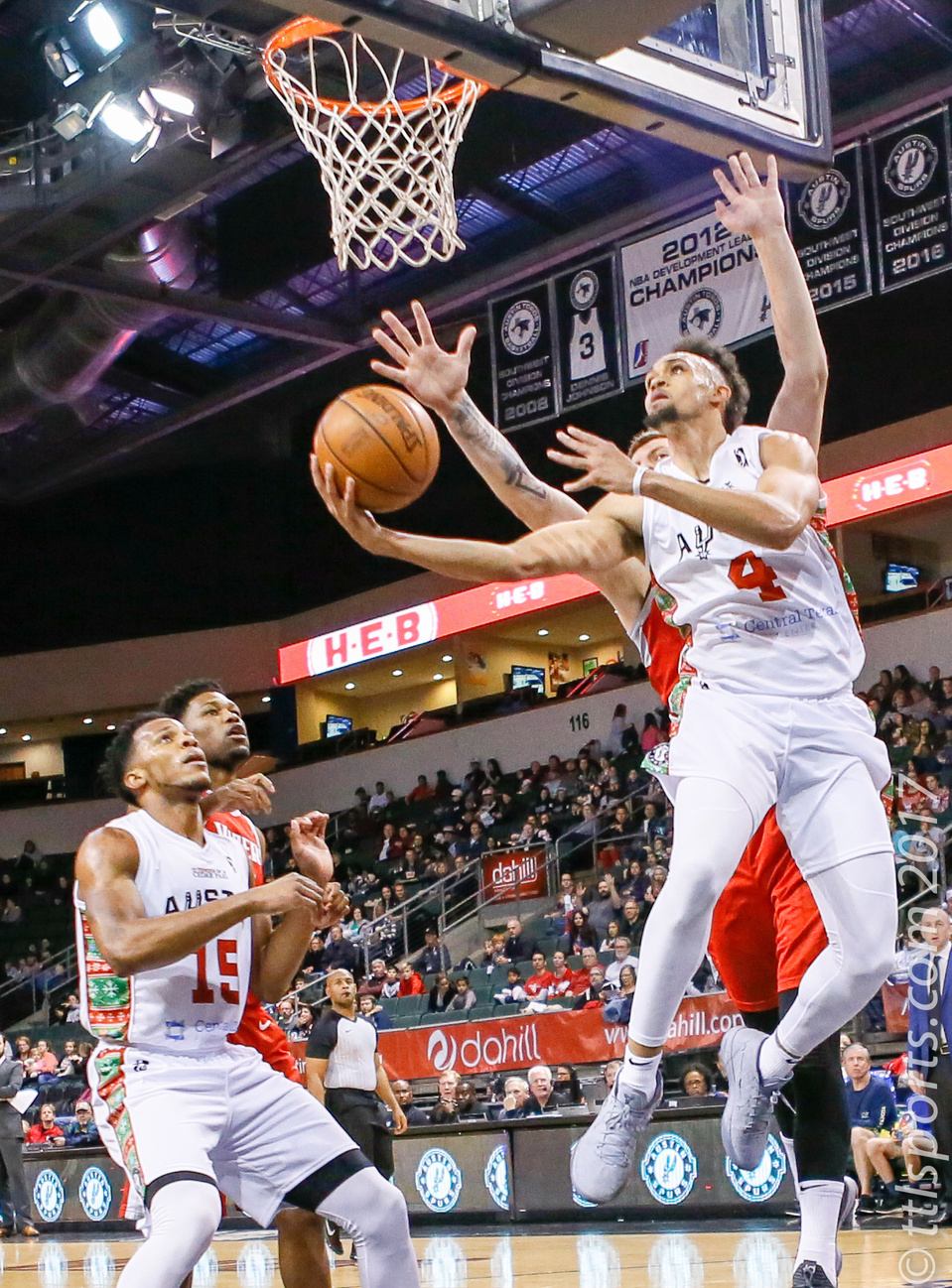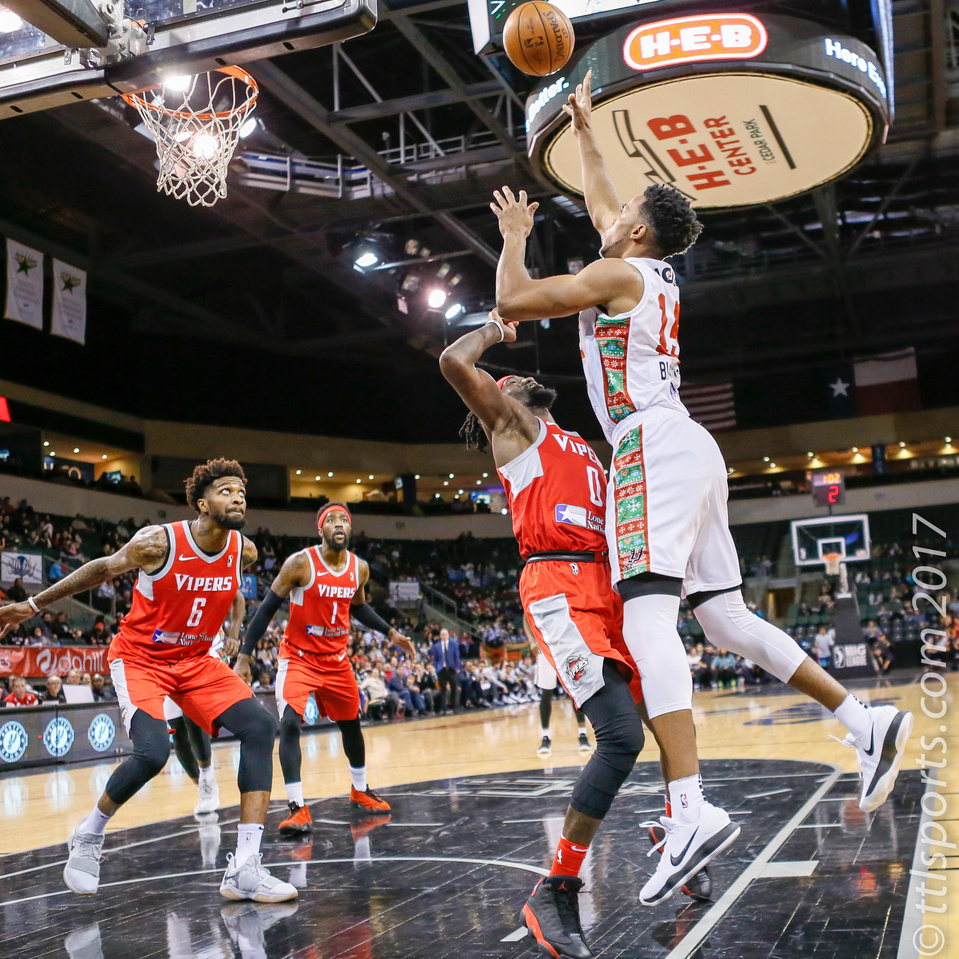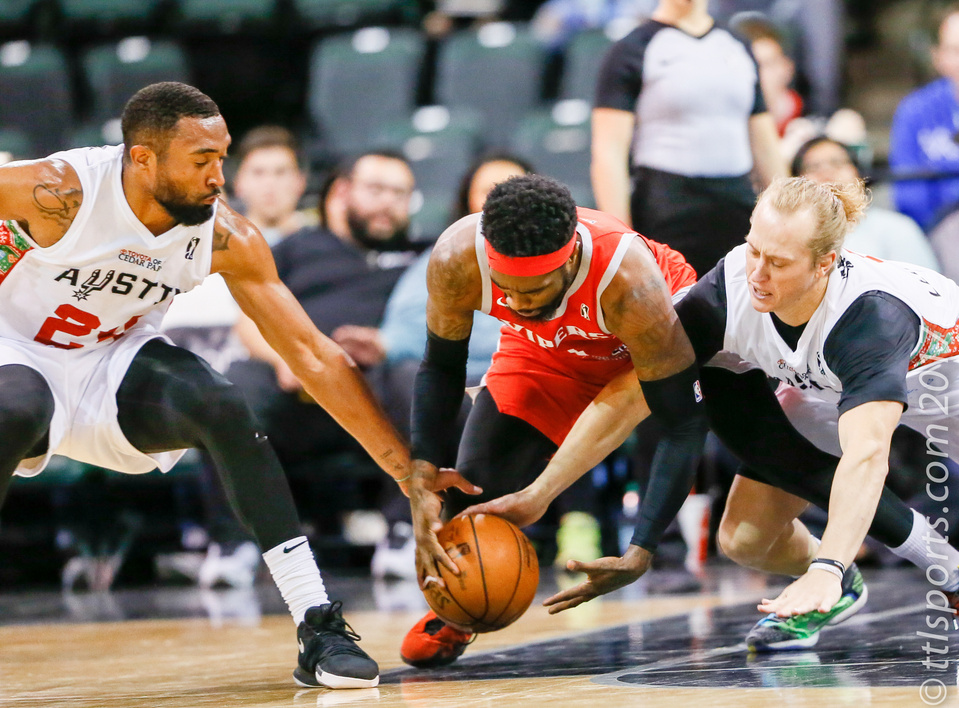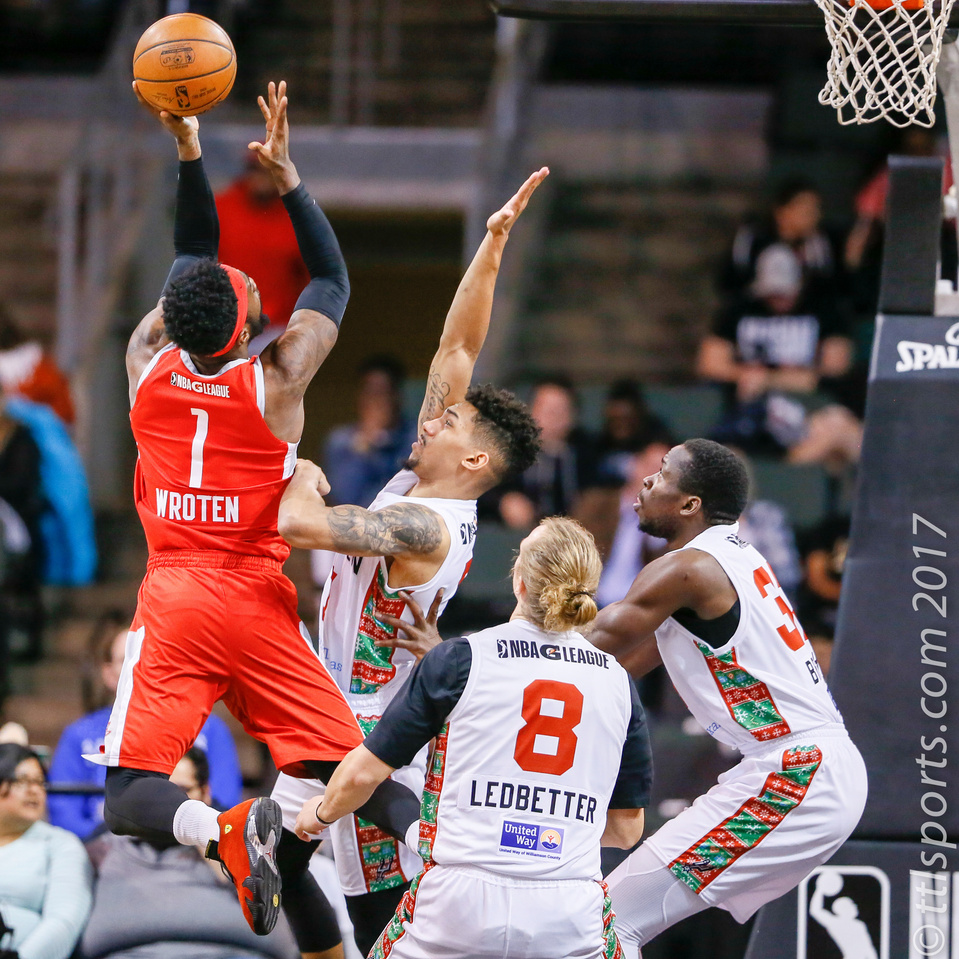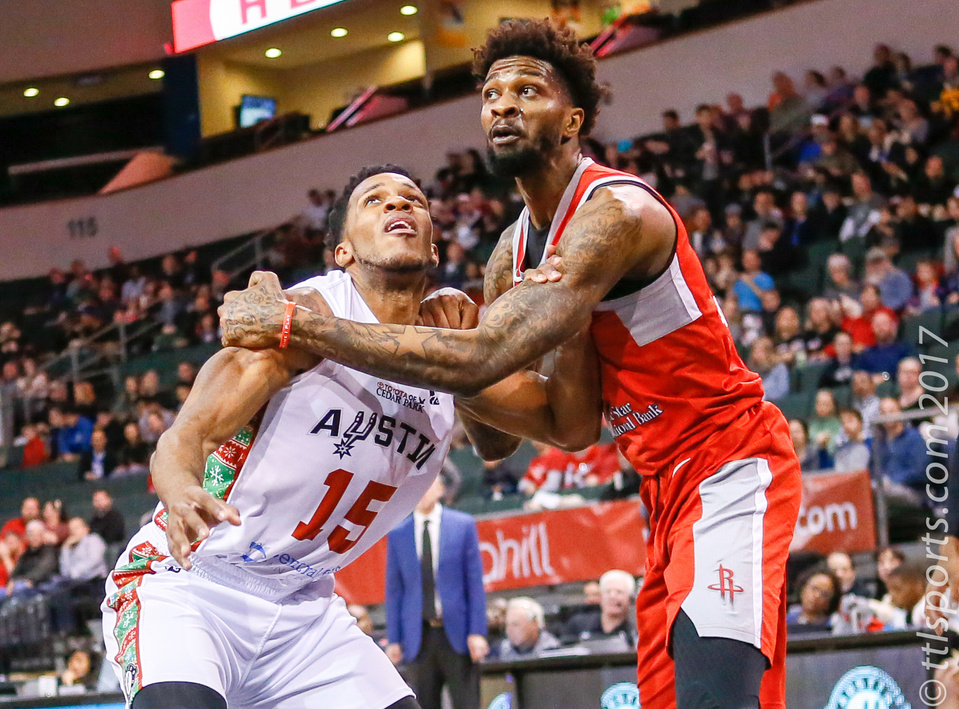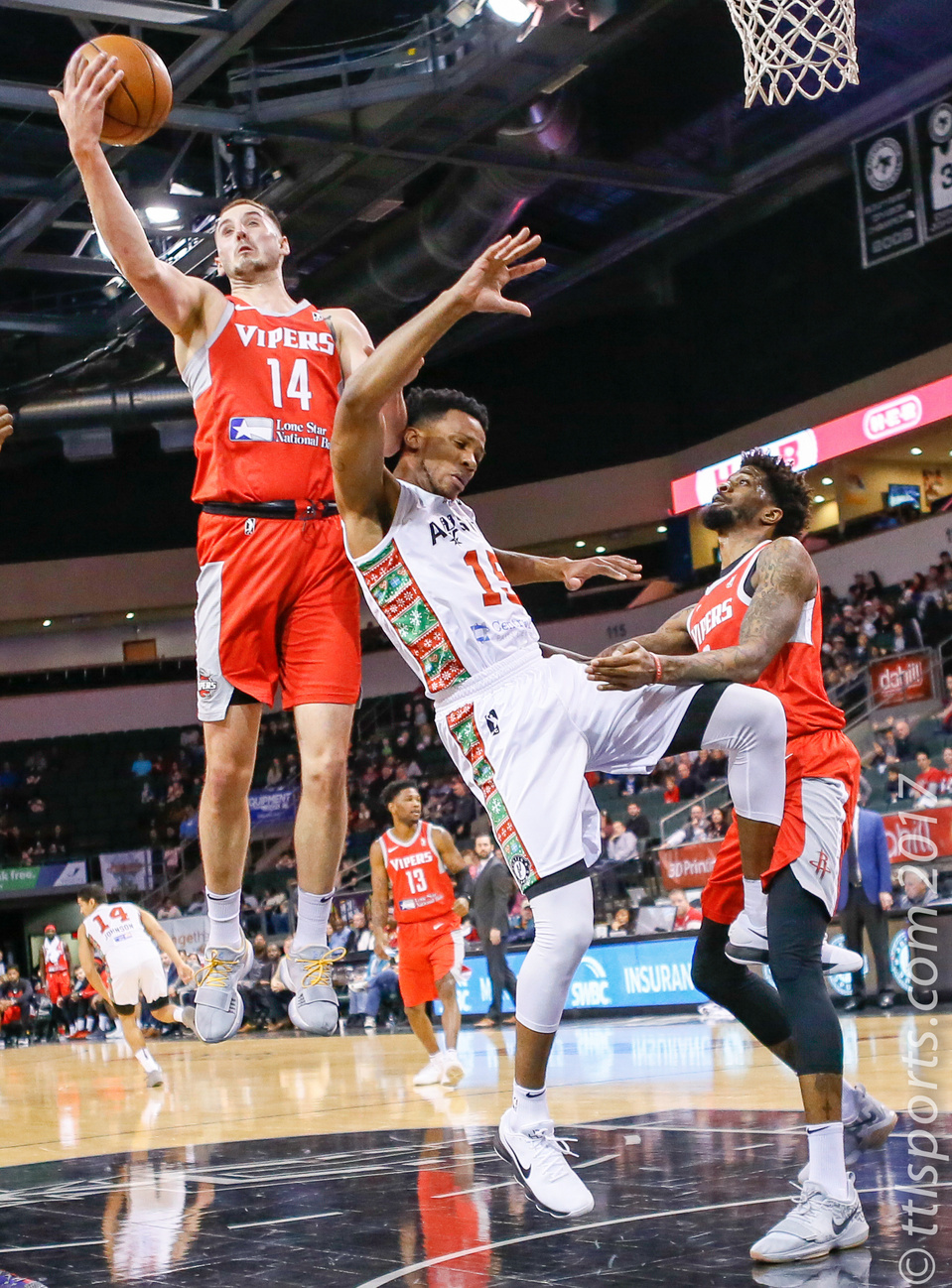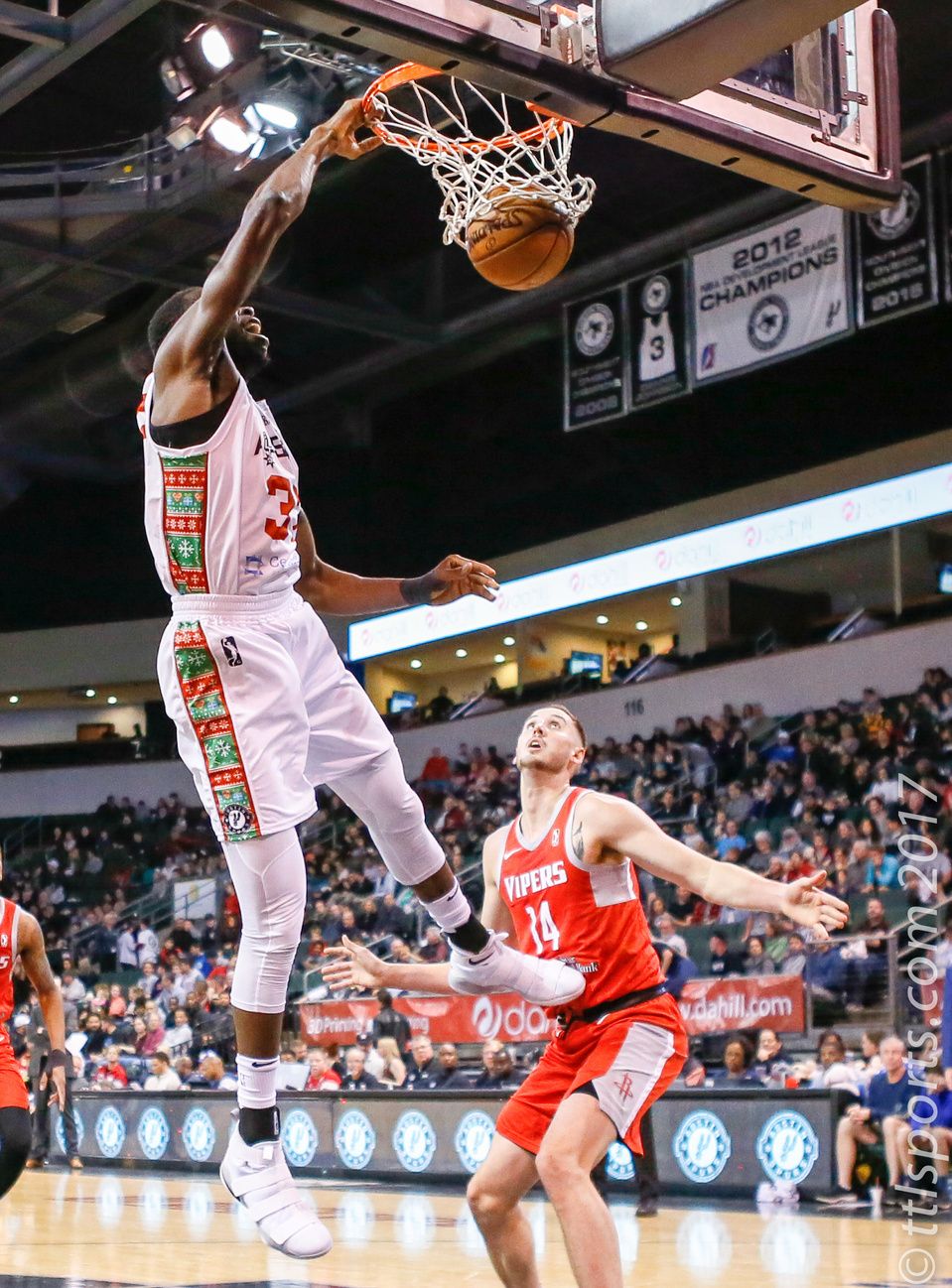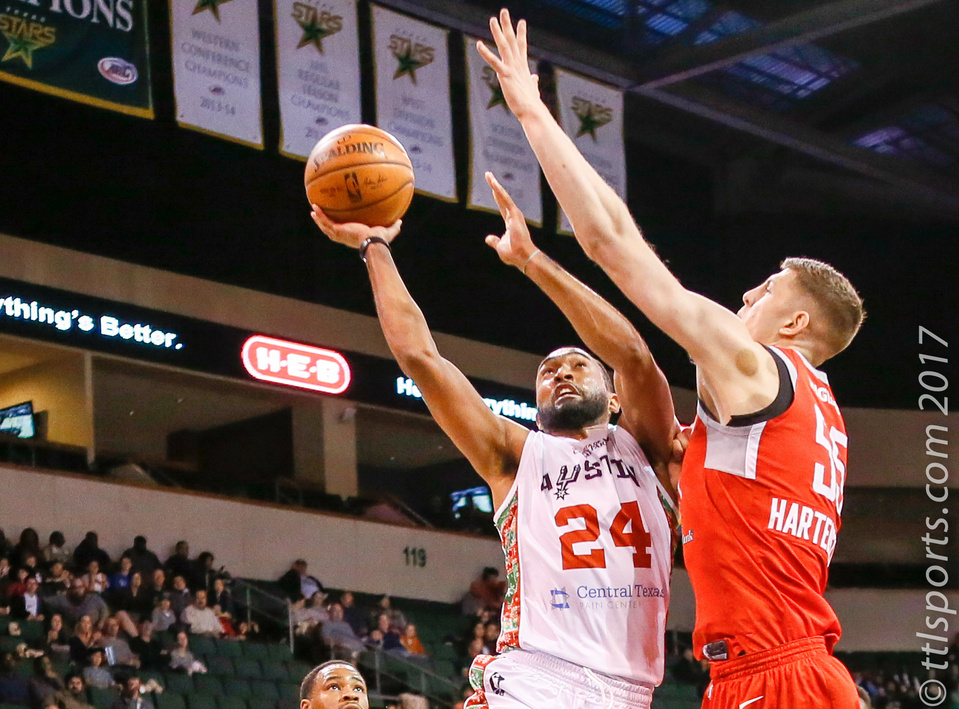 Friday's game for the Austin Spurs was the most important of the year. And it could have determined the course of the season.
The Spurs stumble coming out of the Thanksgiving break and had lost four of the last five. They had fallen to four games behind division leading Rio Grande Valley (RGV) Vipers, whom they played Friday. A loss by the Spur would put them five games out of first, a gap to big to recovery and still make the playoffs. The Vipers, however, were on a roll, having won nine of the last ten games, with a 10-1 record on the road.
Austin started strong, immediately took the lead, and barely looked back. The Spurs took a 60-46 lead into the locker room at the half. The Vipers looked poised for a comeback in the third quarter, closing the gap to eight points, but the Spurs neutralized the attempt.
The Spurs mounted a very balanced offense with five players scoring in double digits, but not one player dominating. Livio Jean-Charles had a noteworthy night with 17 points, 7 rebounds and 3 blocked shots. The team shot an incredible 45.8% from three-point territory and achieved the important threshold of 20 assists.

We wish Tony Wroten of the Viper the very best. Wroten lost two teeth in a scramble for the ball late in the fourth quarter.
Final Score: Viper 95, Spurs 111