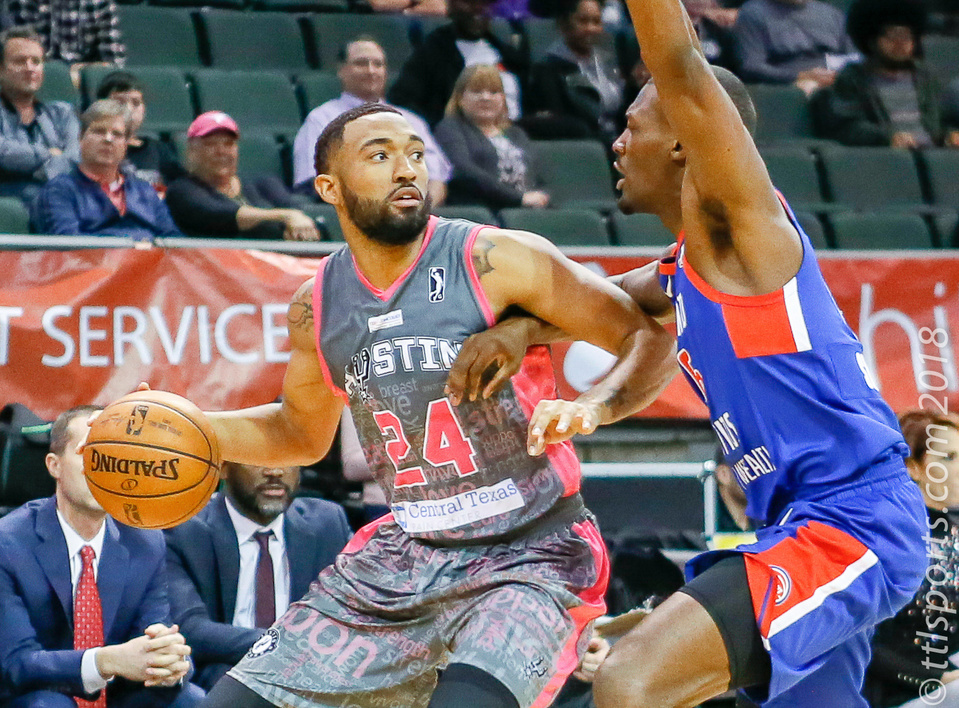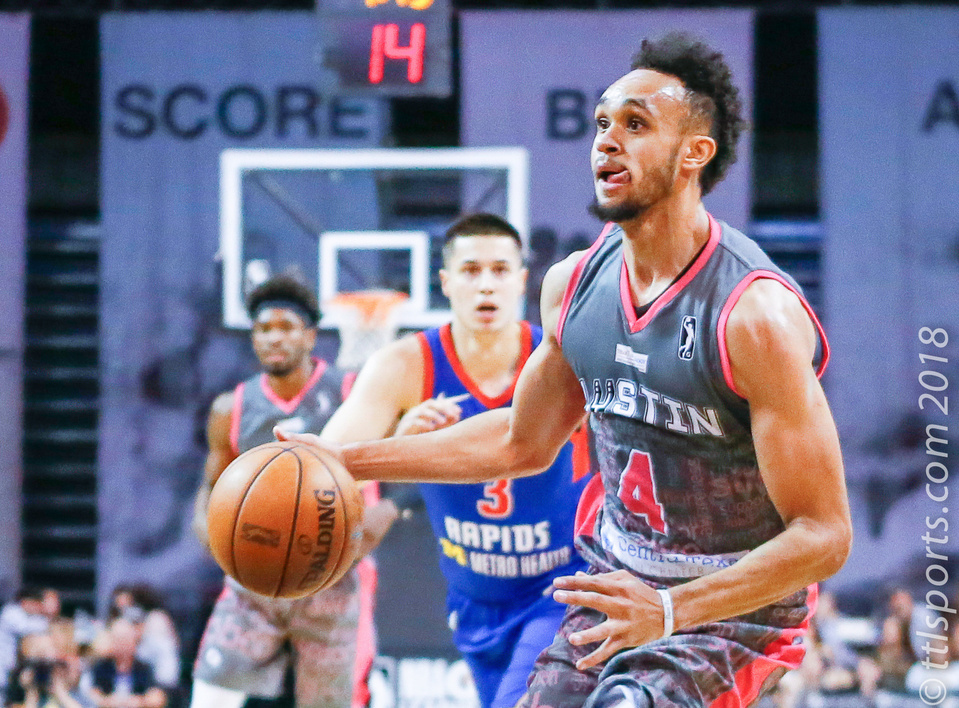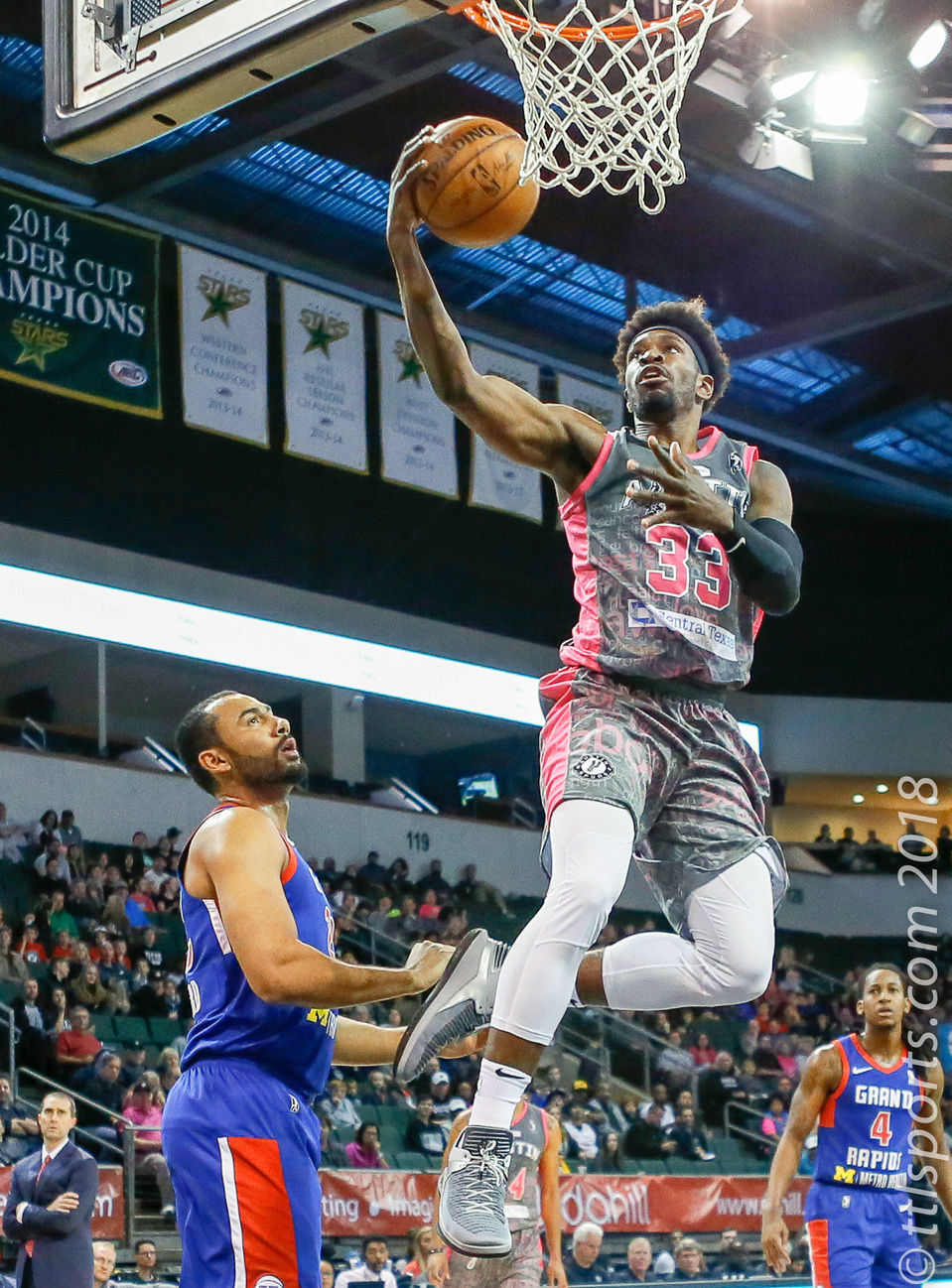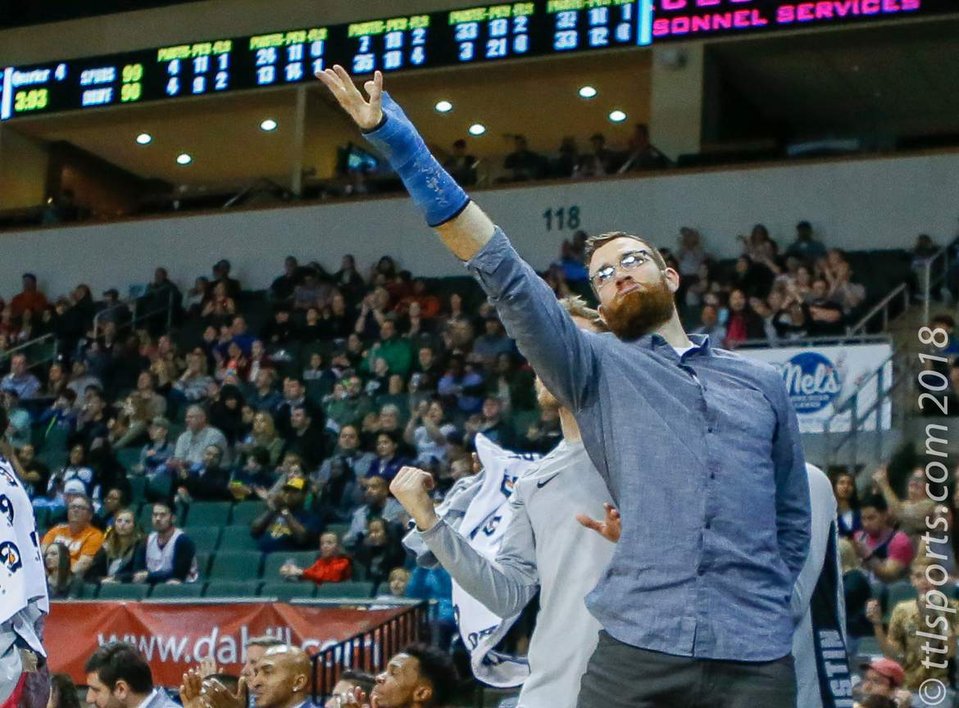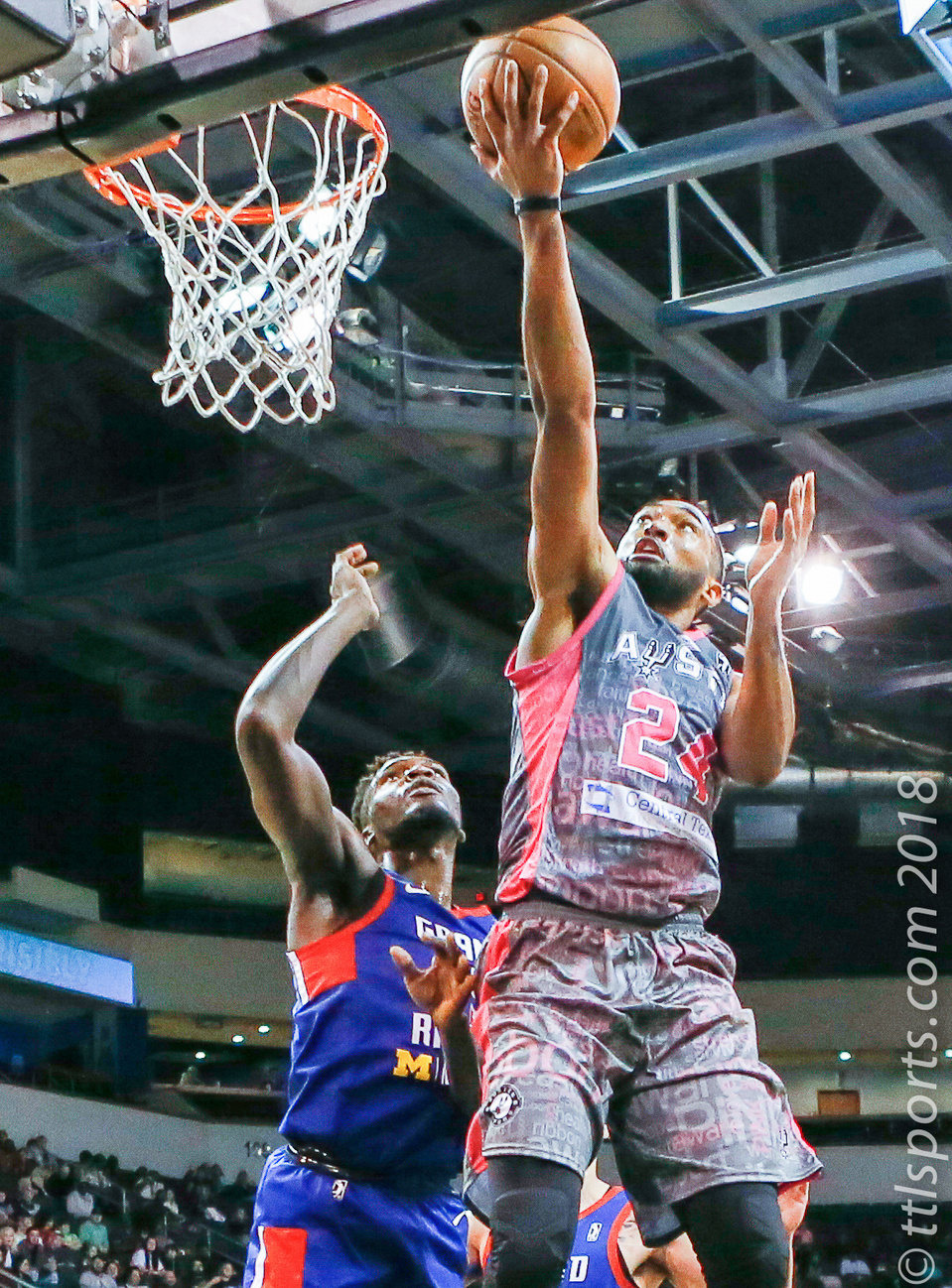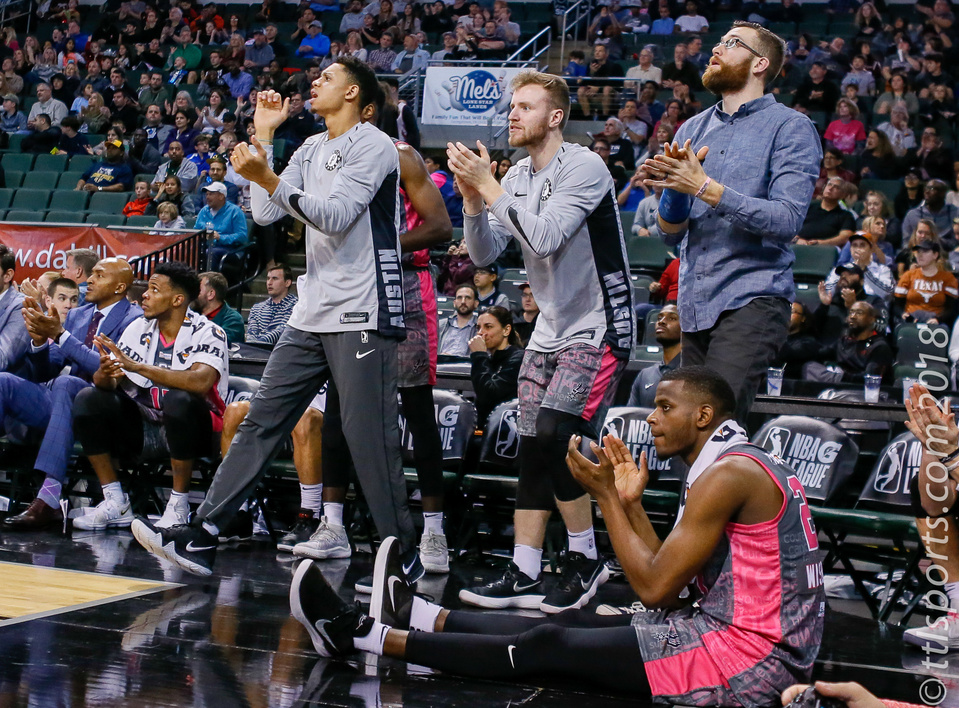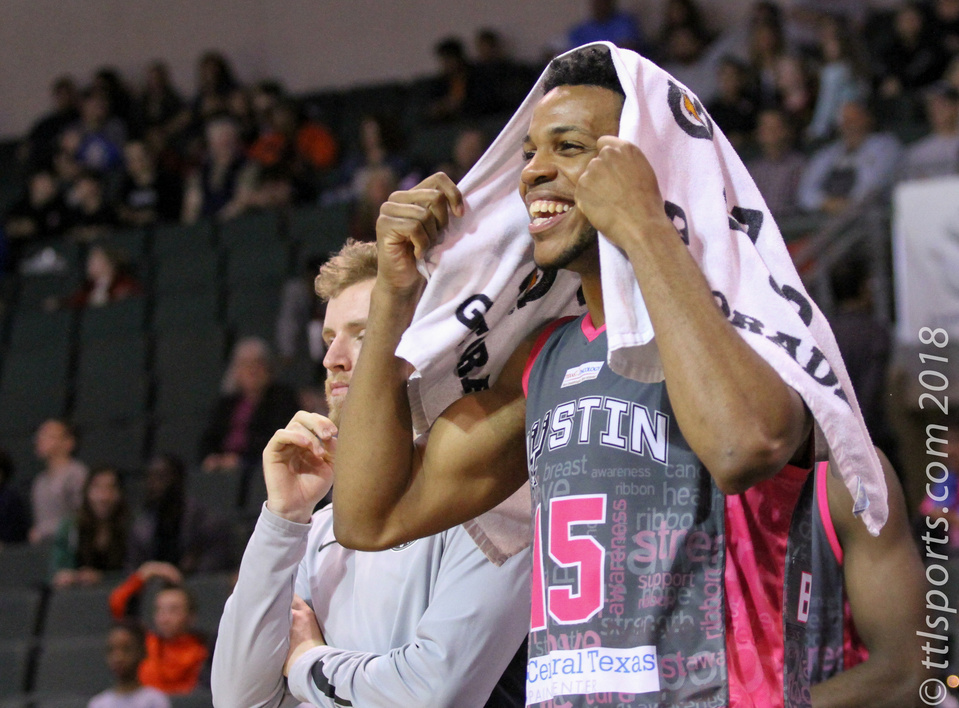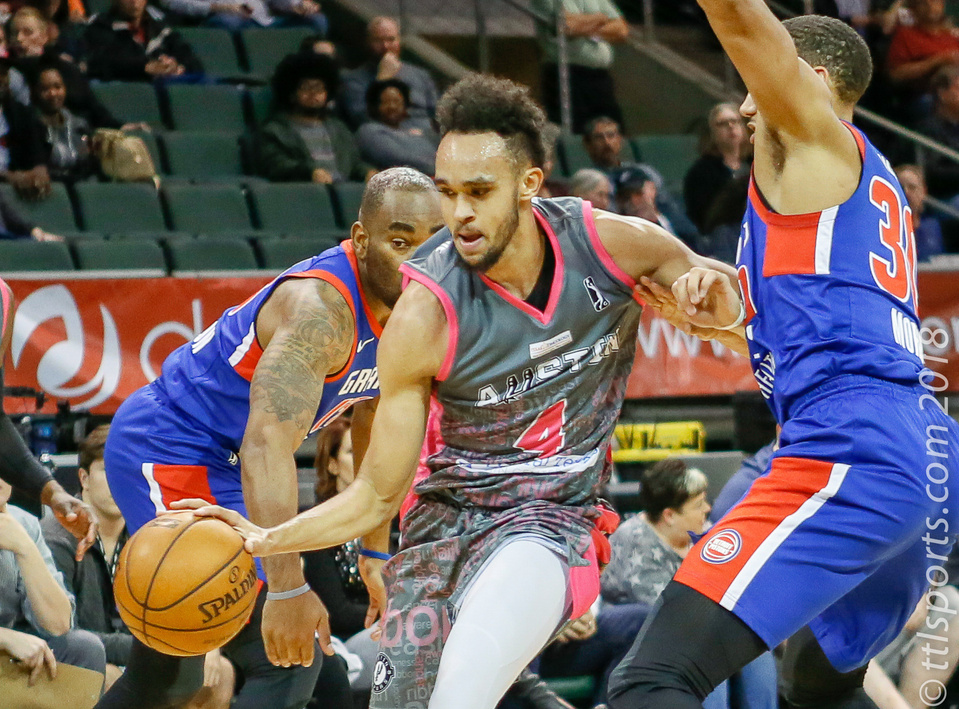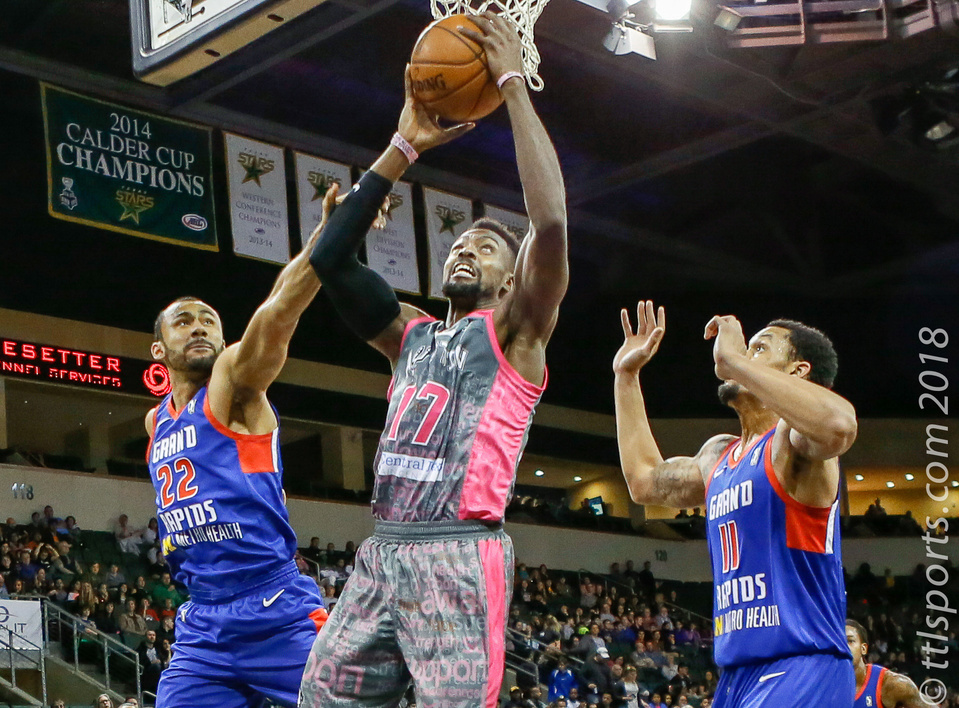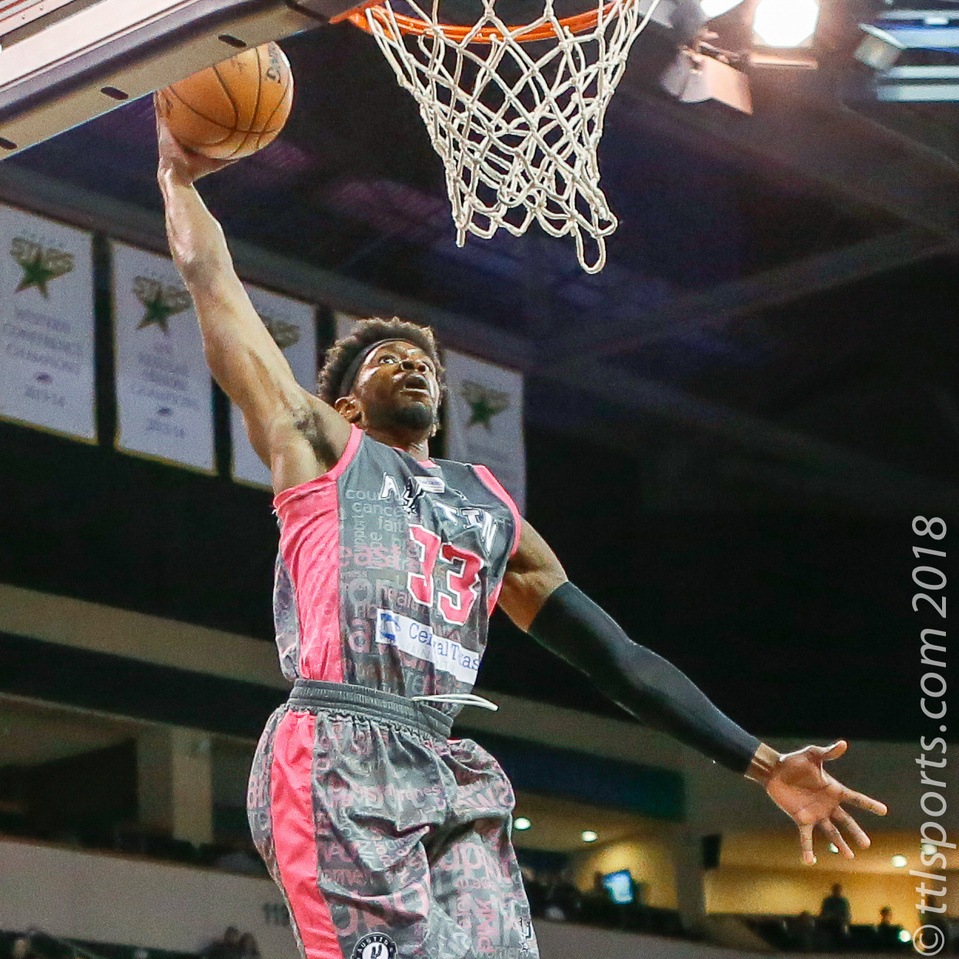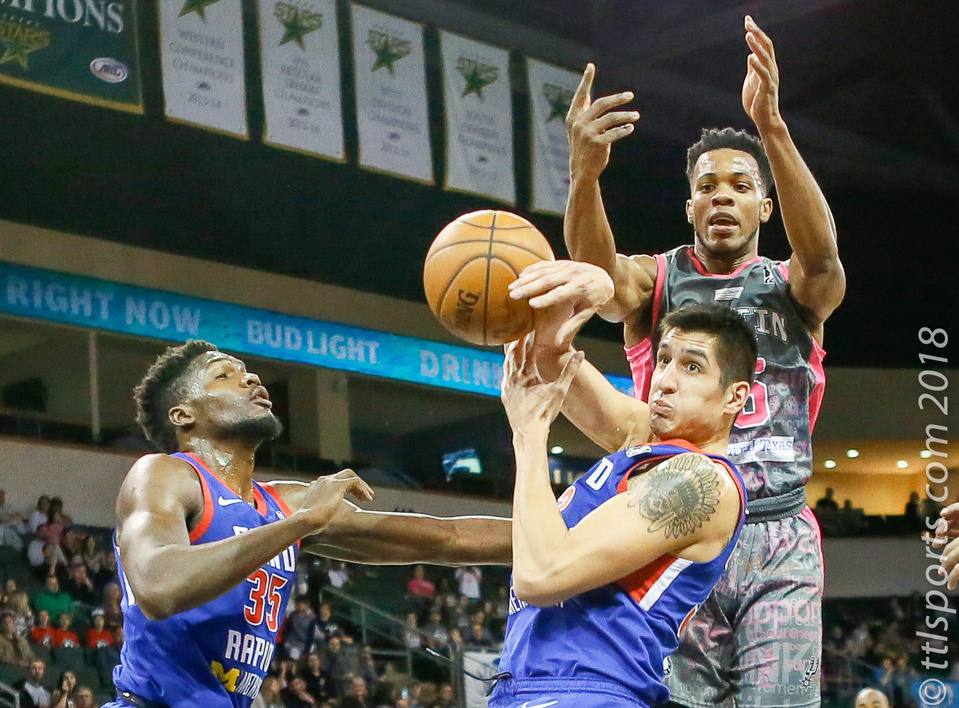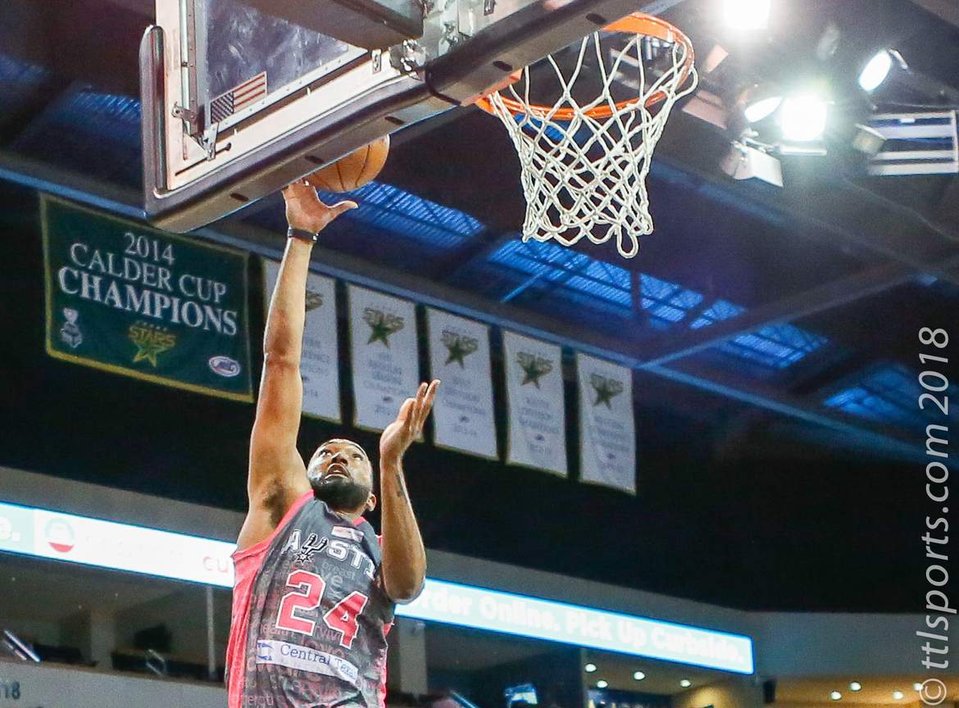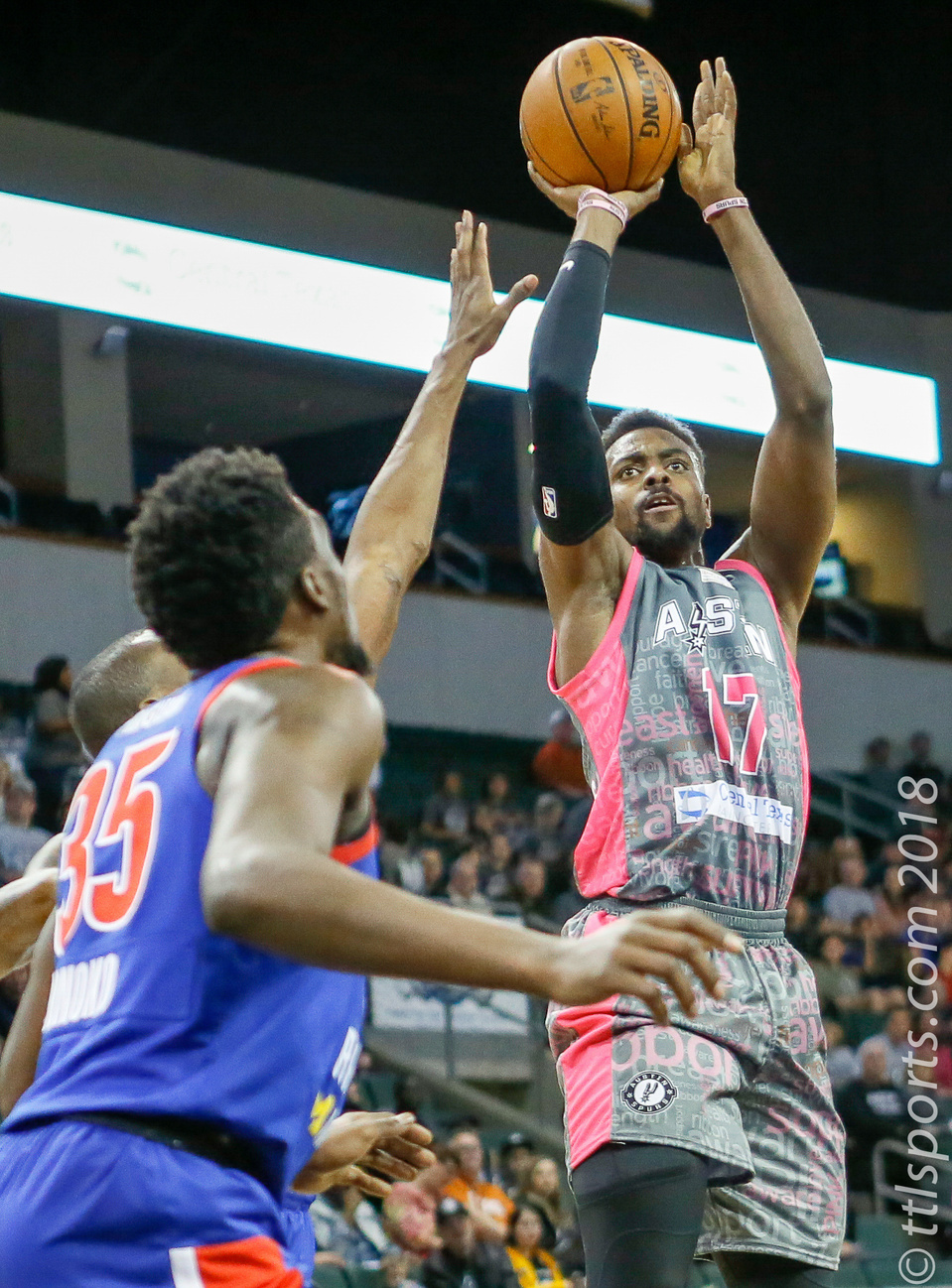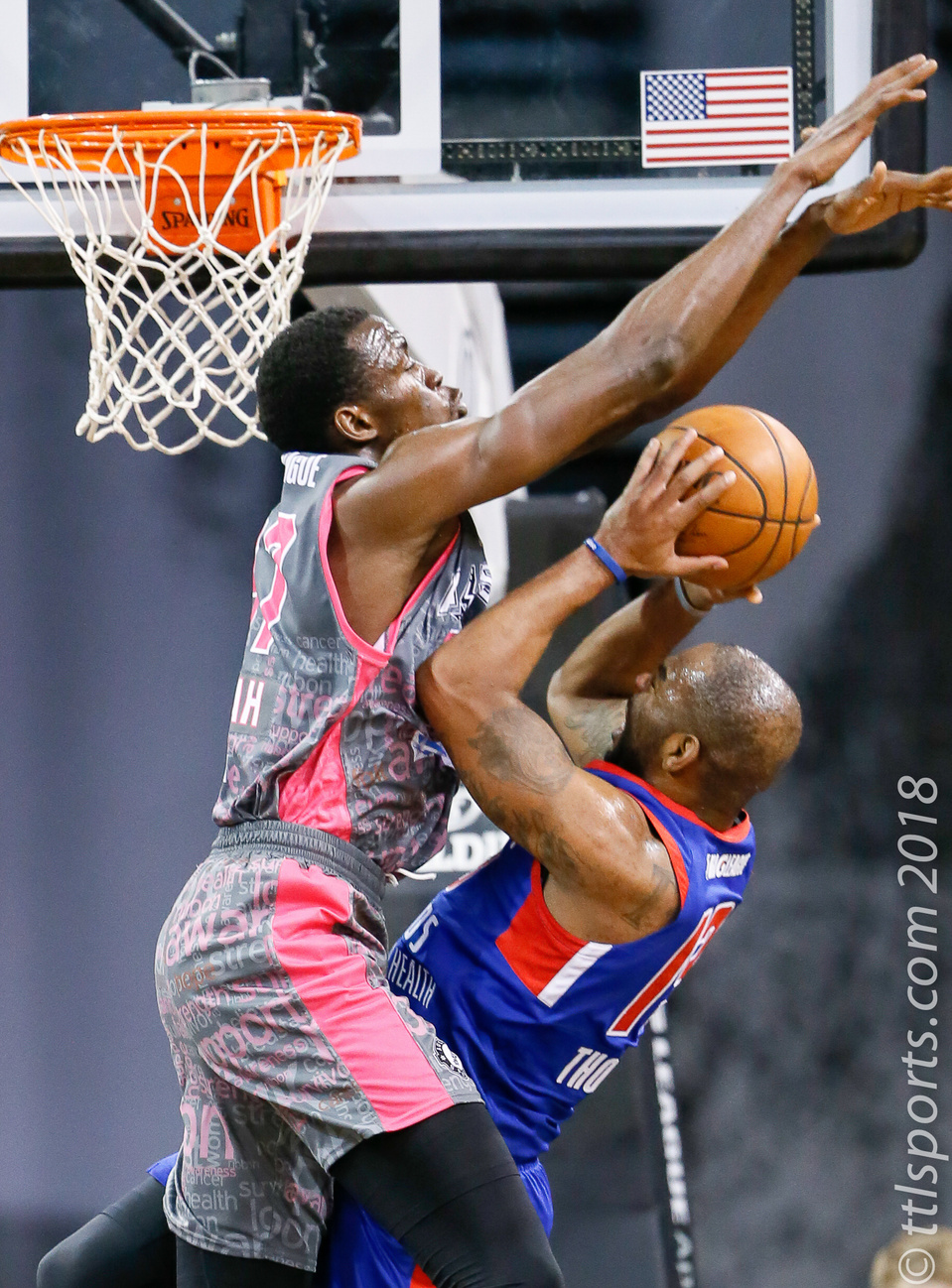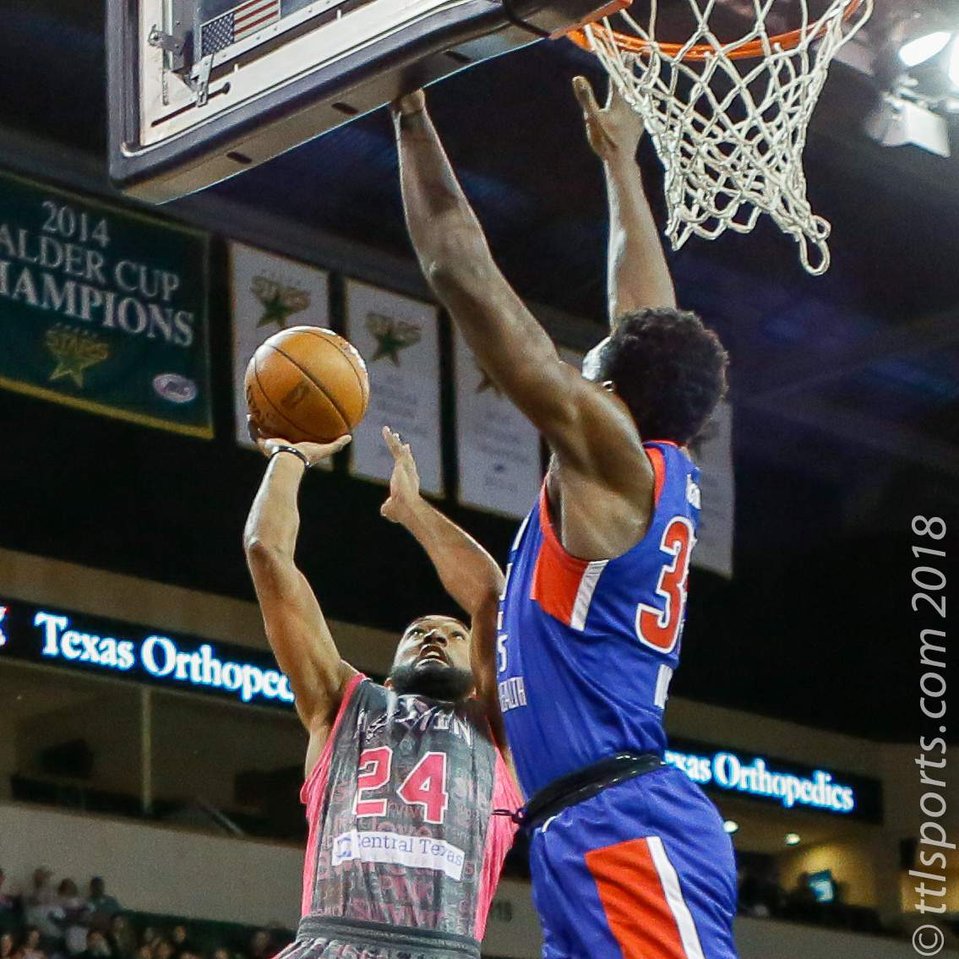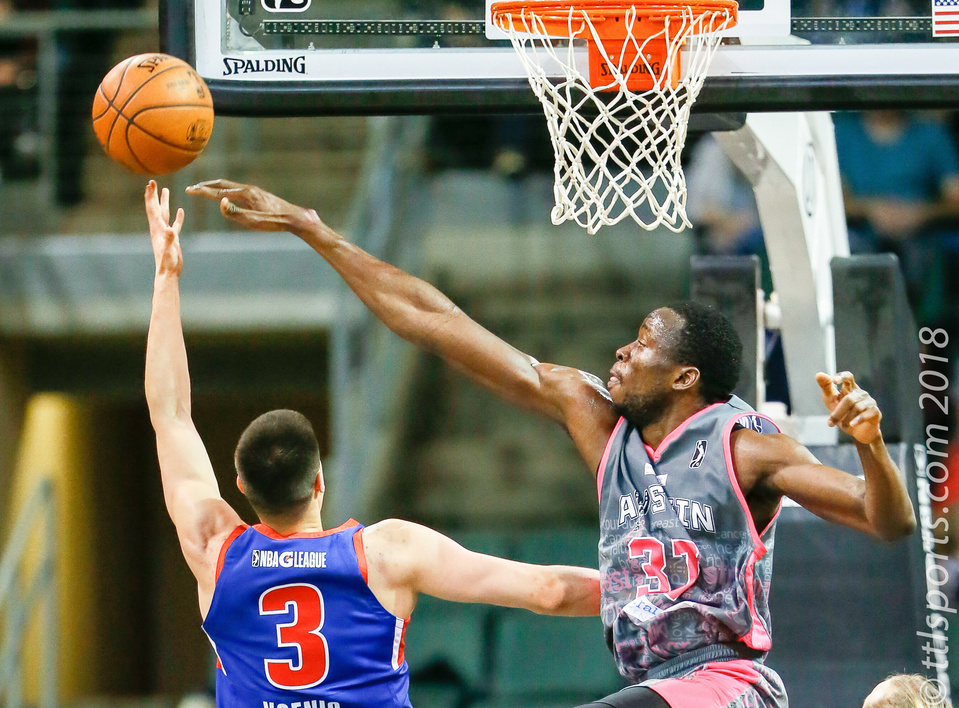 The Austin Spurs followed what has become a very predictable pattern. They start strong in the first quarter, get out-played in the second and third quarters, and fight to get back into contention in the fourth quarter. Sometimes they come out ahead, other times they don't.
Tonight the Spurs took on the Grand Rapid Drive on Pink Night. The goal of Pink Night is to raise awareness for breast health issues and to benefit the Susan G. Komen Austin Foundation. Helping Austin on Pink Night were two San Antonio Spurs assignees, Brandon Paul and Derrick White.
True to form, Austin overpowered Grand Rapids and led 27-13 at the end of the first period. And on cue, Grand Rapids out-scored Austin 26-22 in the second period, and dominated the third period 32-19. The Spurs, having led by as much as 16 points, now found themselves trailing 71-68.
The Spurs' bench showed their worth in the final frame. Olivier Hanlan contributed 10 points and two assists, and Nick Johnson added 7 points and two assists. The San Antonio assignees played half of the final quarter, but added only two combined points.
Olivier Hanlan led the Spurs on the night with 19 points and 4 assists. Darrun Hilliard followed with 16 points, 5 rebound and 4 assists. And the team surpassed the important threshold of 20 assists, contributing 22 on the evenings.
Final score was Austin 104, Grand Rapids 93. Austin improves to 17-12 on the season. Grand Rapids falls to 14-17.
Andy Nietupski (anietupski@ttlsports.com)