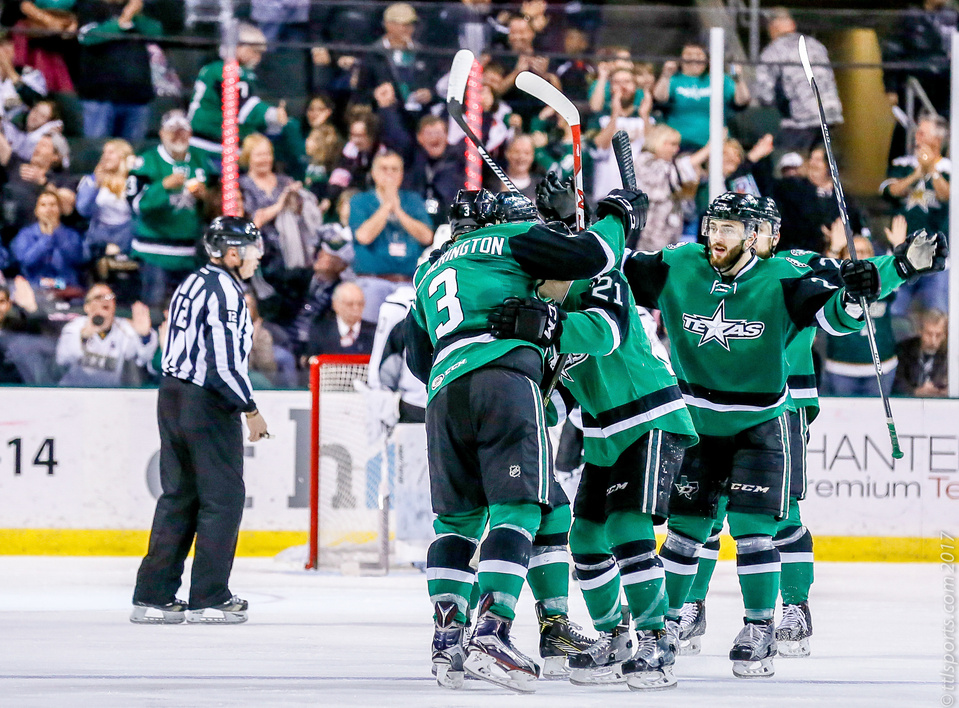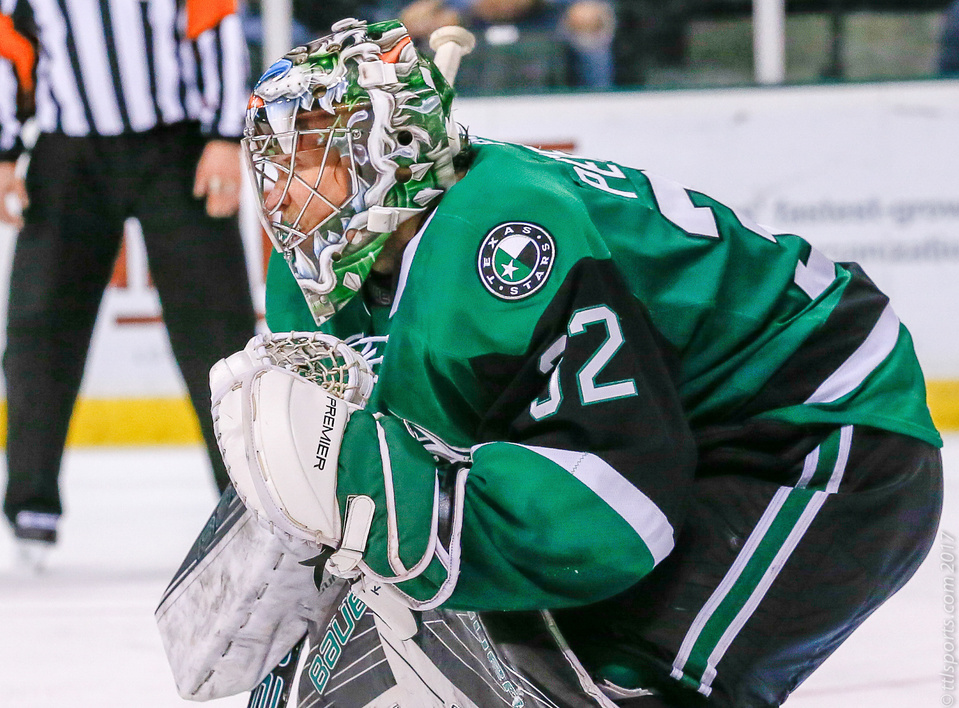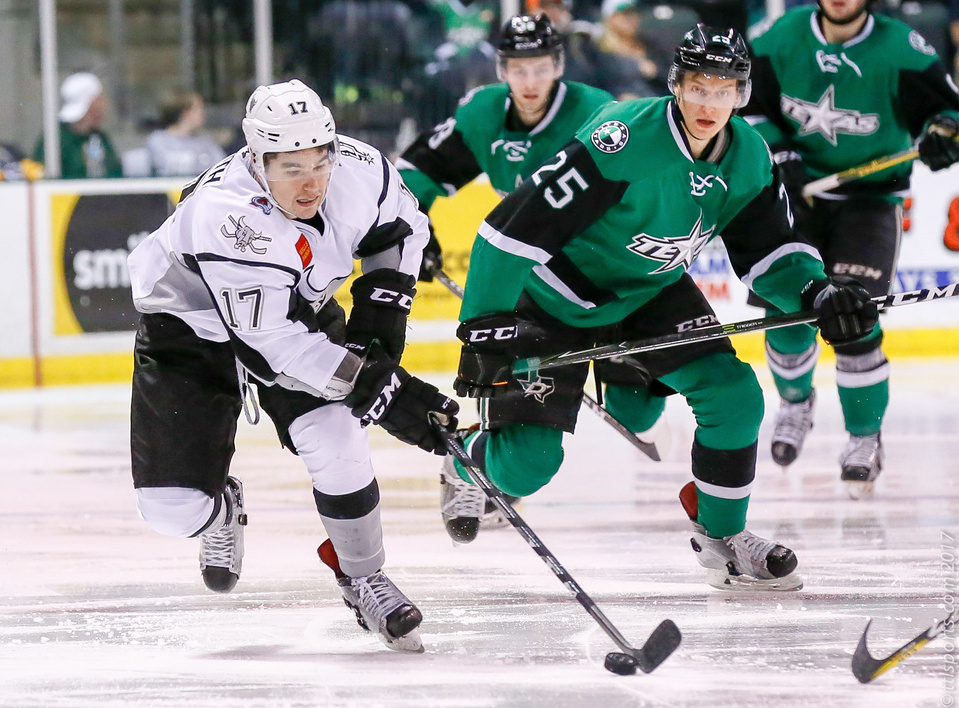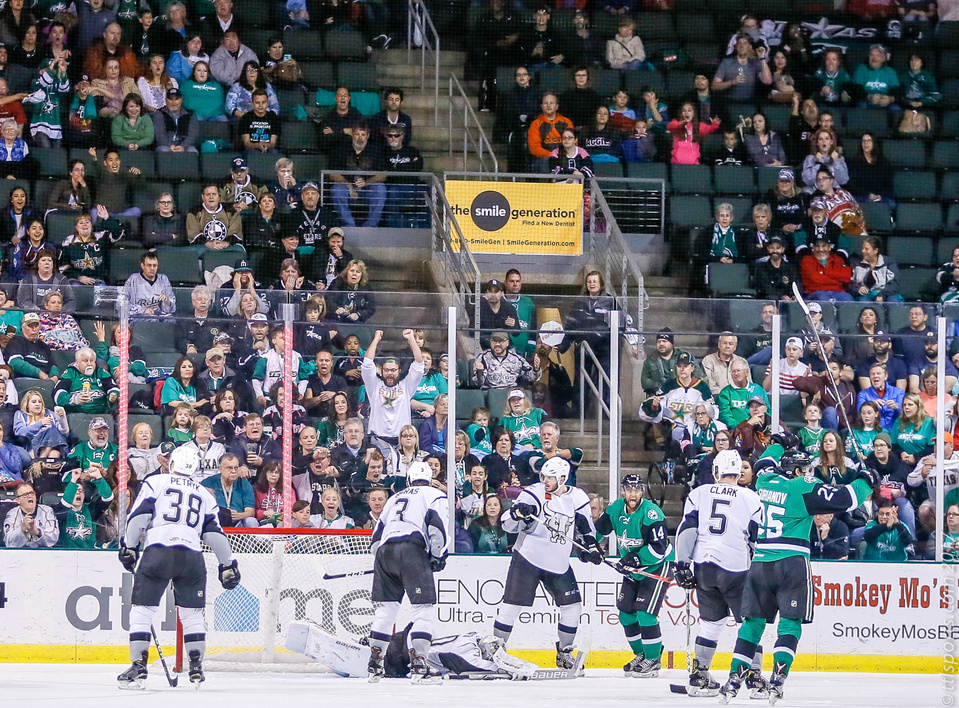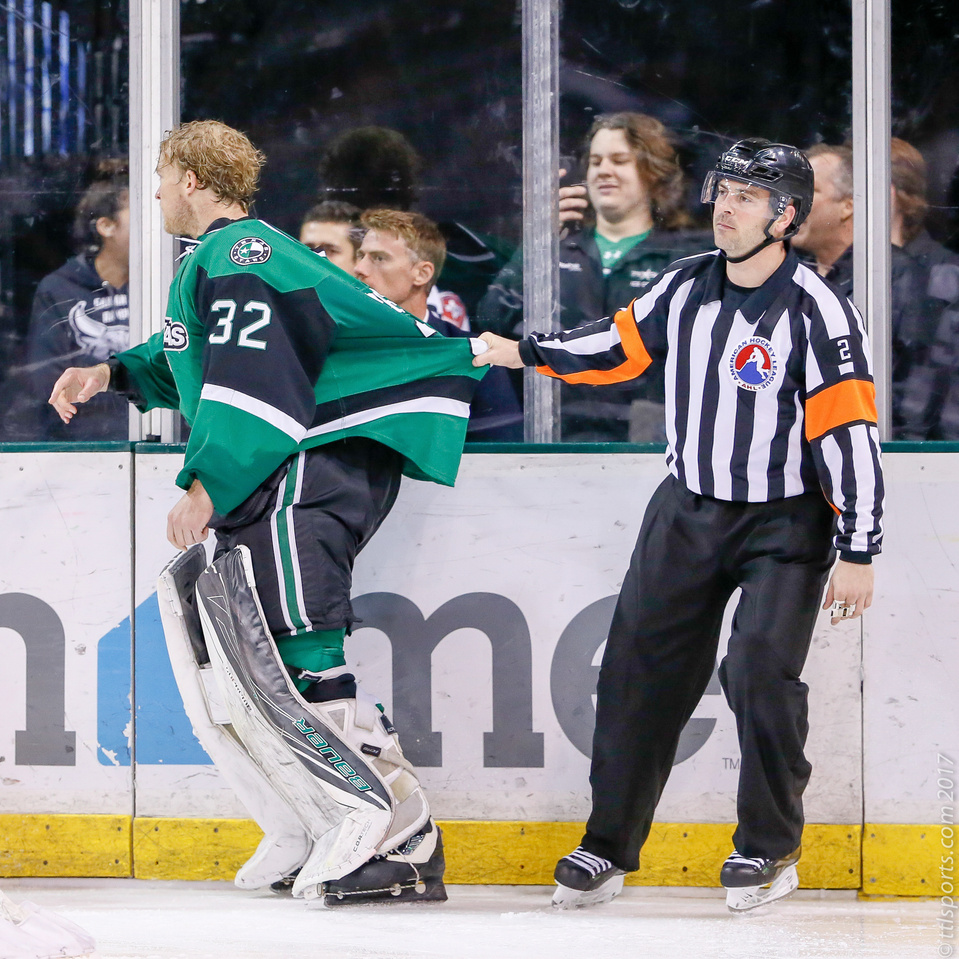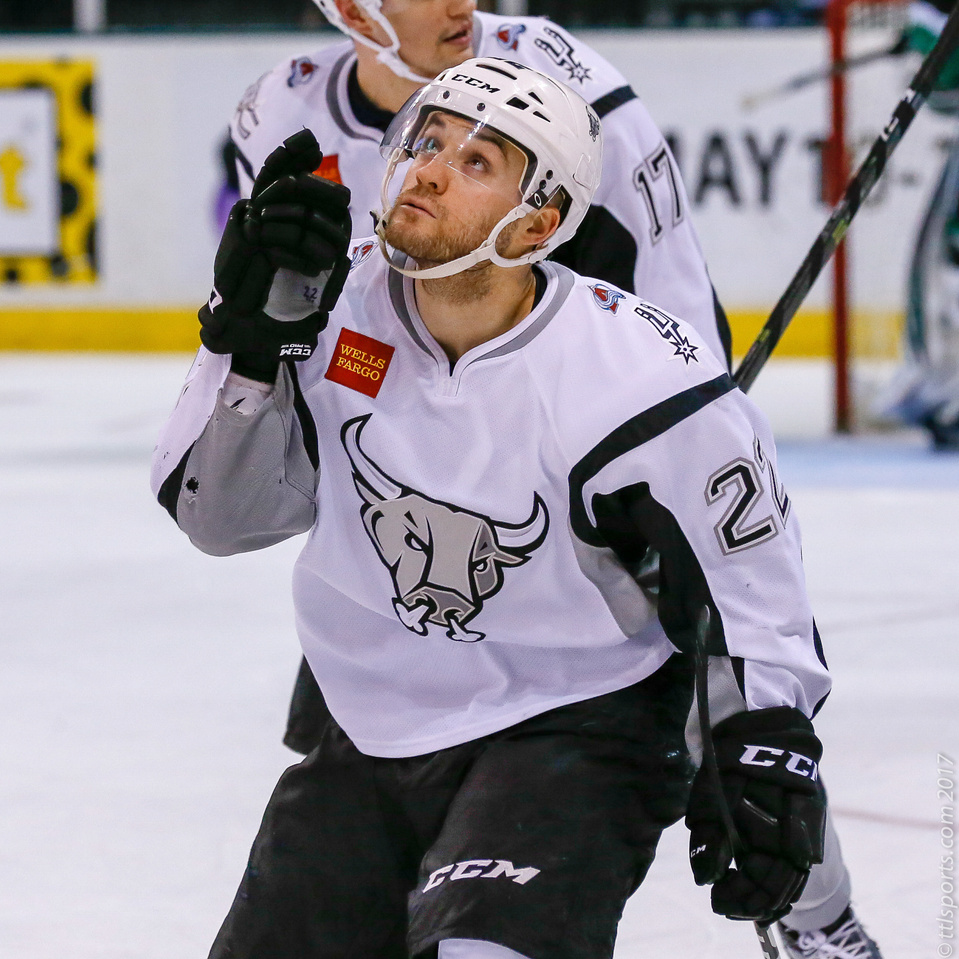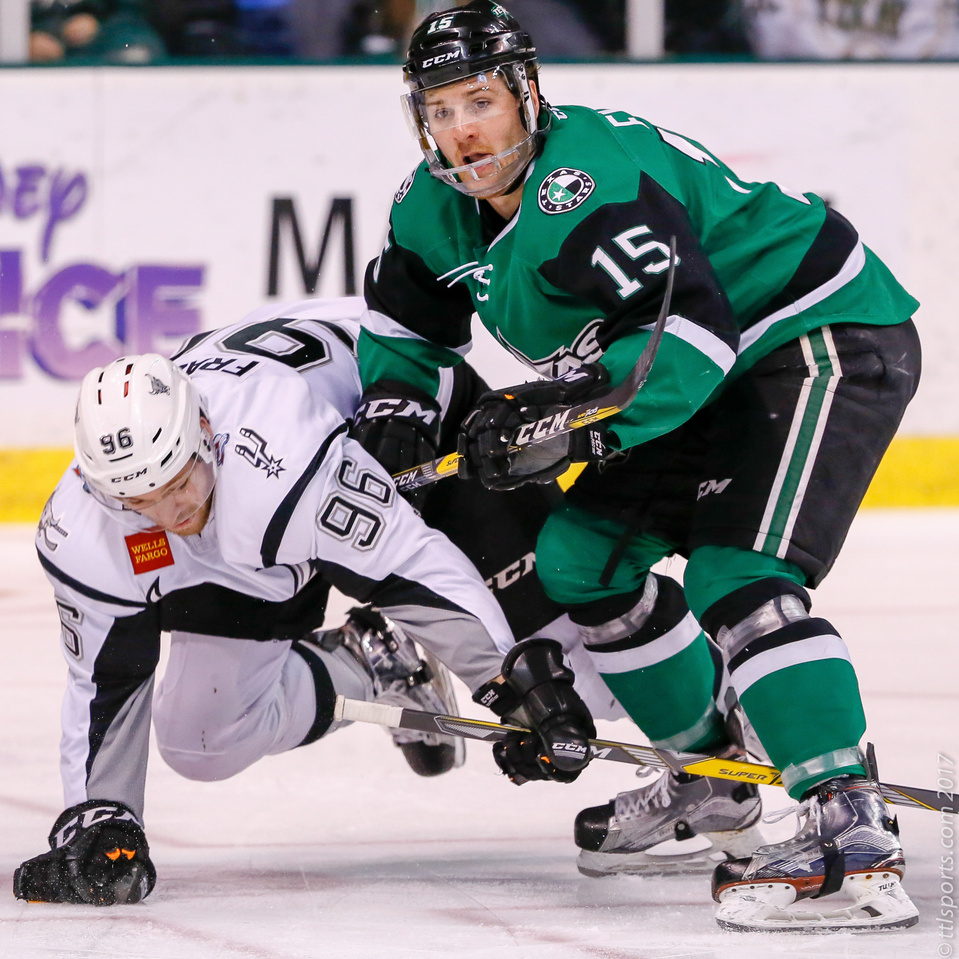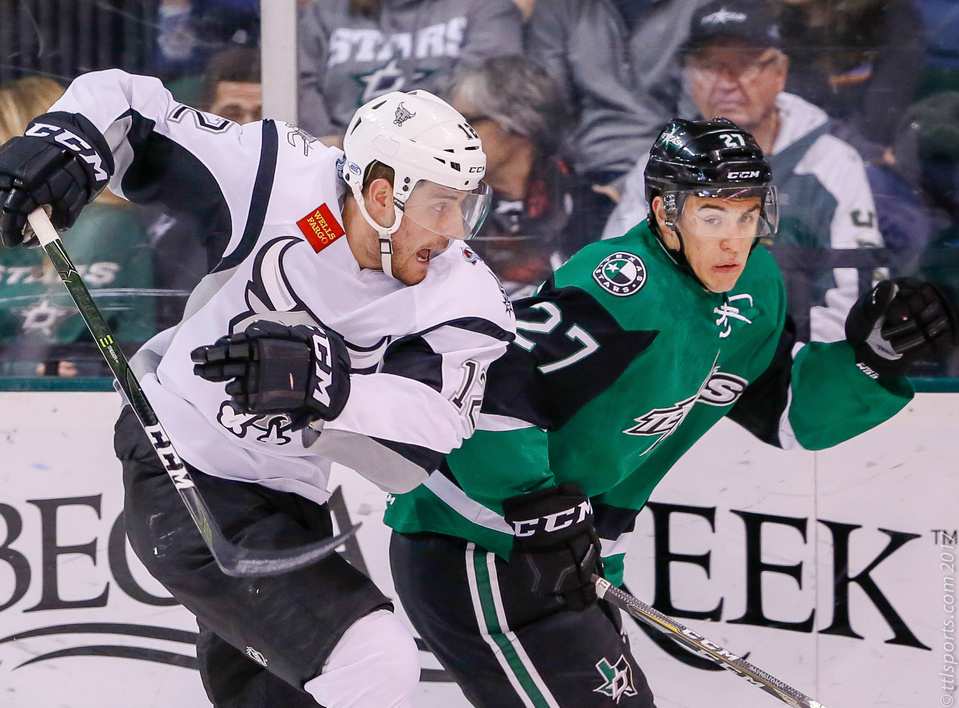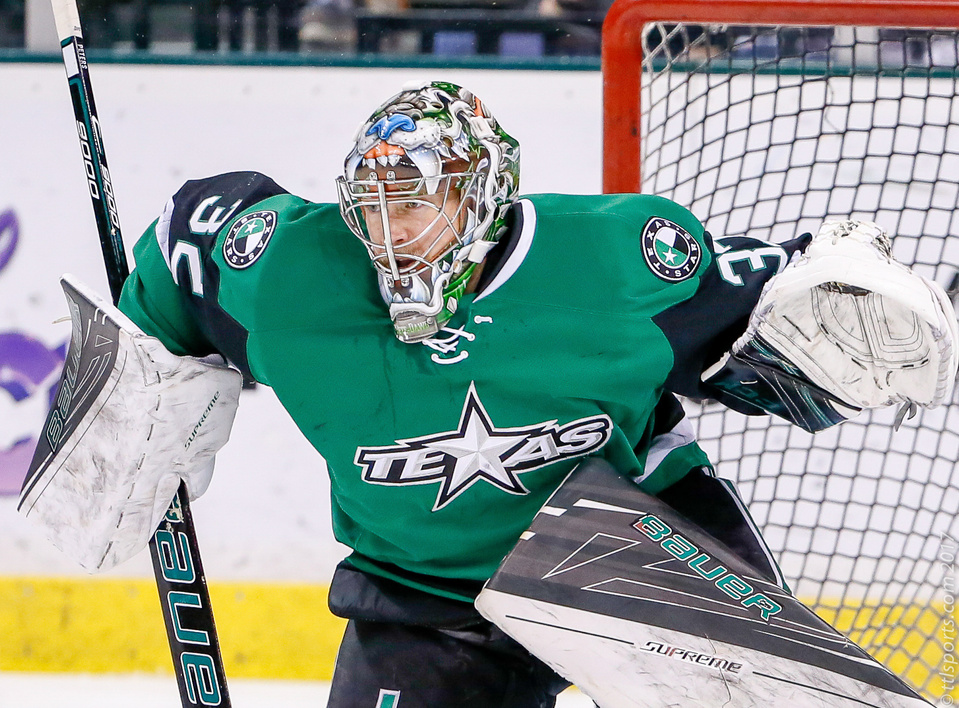 Fans ruled Saturday night as the Texas Stars closed out the 2016 / 2017 season with Fan Appreciation Night. The Stars played their IH 35 rivals, the San Antonio Rampage. The teams played 12 prior times this season with Texas leading the series eight games to four.
San Antonio controlled the first period. Reid Petryk scored early in the frame and Rocco Grimaldi mid-way through the period on a power play. San Antonio led 2-0 at the end of the first period.
Frustration was high for Stars as they entered the ice to begin the second period. Matej Stransky scored early in the period which triggered a massive brawl that involved both goal tenders. San Antonio goal keeper Spencer Martin was called for roughing and Texas goal keeper Justin Peter was cited for leaving the crease. Gemel Smith was also penalized for roughing in the same incident. Colin Smith also scored later in the period, giving San Antonio a 3-1 lead.
The final period brought more fighting and lots more scoring. San Antonio's Brendan Ranford and Texas Darren Dietz dropped the gloves, and than sat in the penalty box, at 1:30 in third period. Texas channeled their frustration to even the game on goals by Emi Elie (5:12) and Dillon Heatherington (5:38). But San Antonio fought back with goals by Colin Smith (11:06) and Felix Girard (14:43). Smith completed the hat trick at 17:42 with an empty net goal.
San Antonio goal keeper Spencer Martin ended the evening the 28 saves on 31 shots, while Justin Peters tallied 17 saves on 23 shots. Neither team will participate in post-season play.