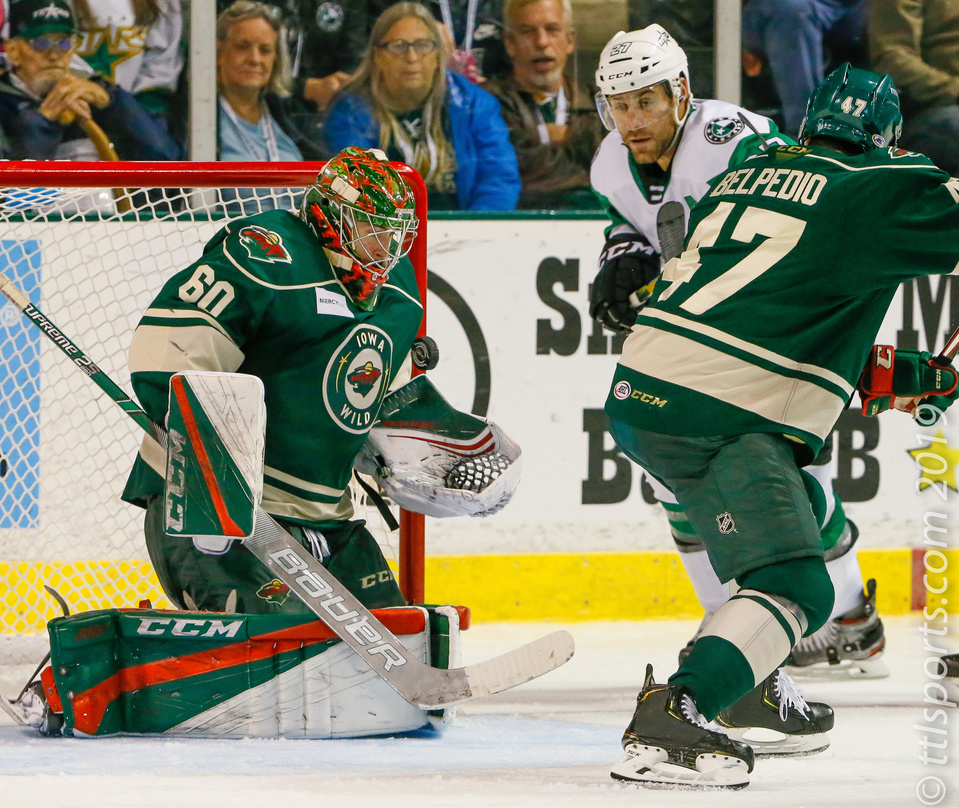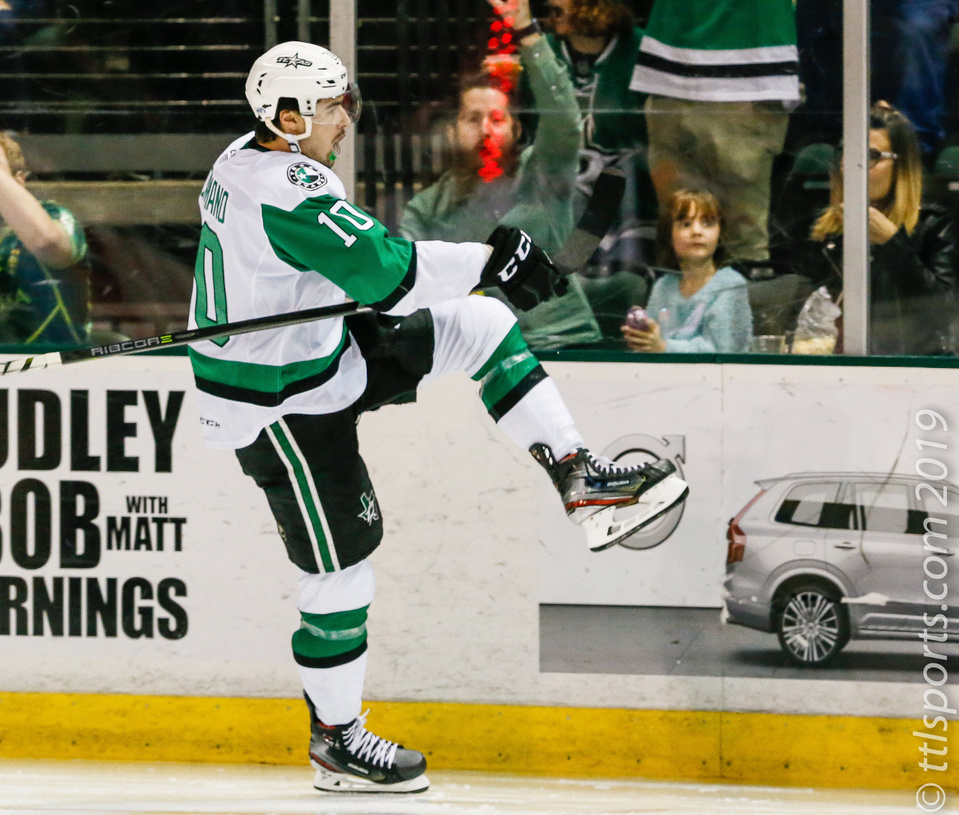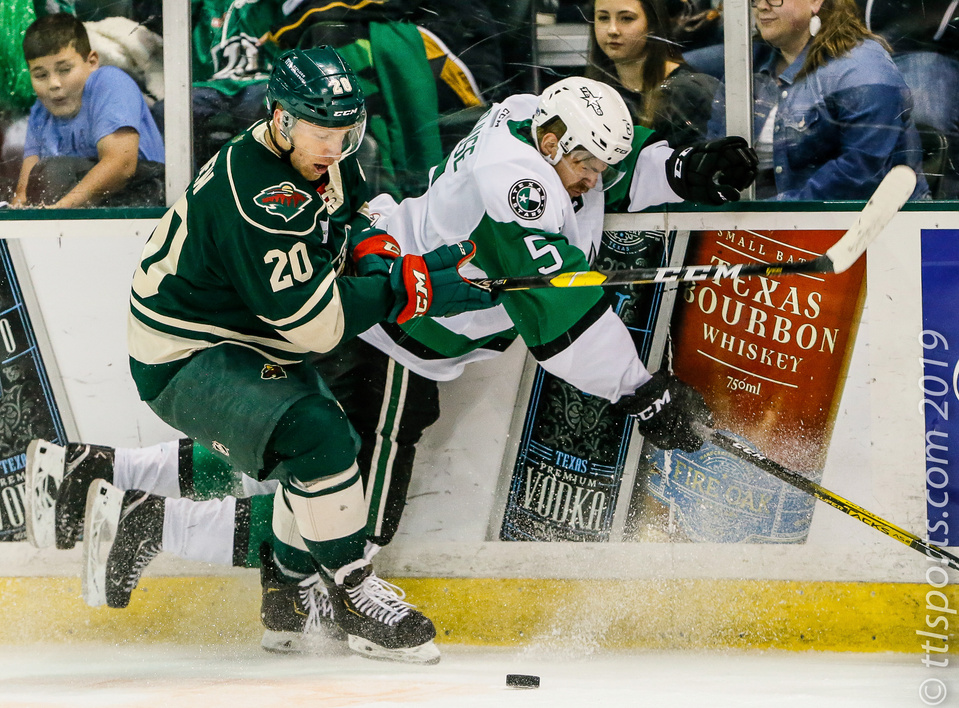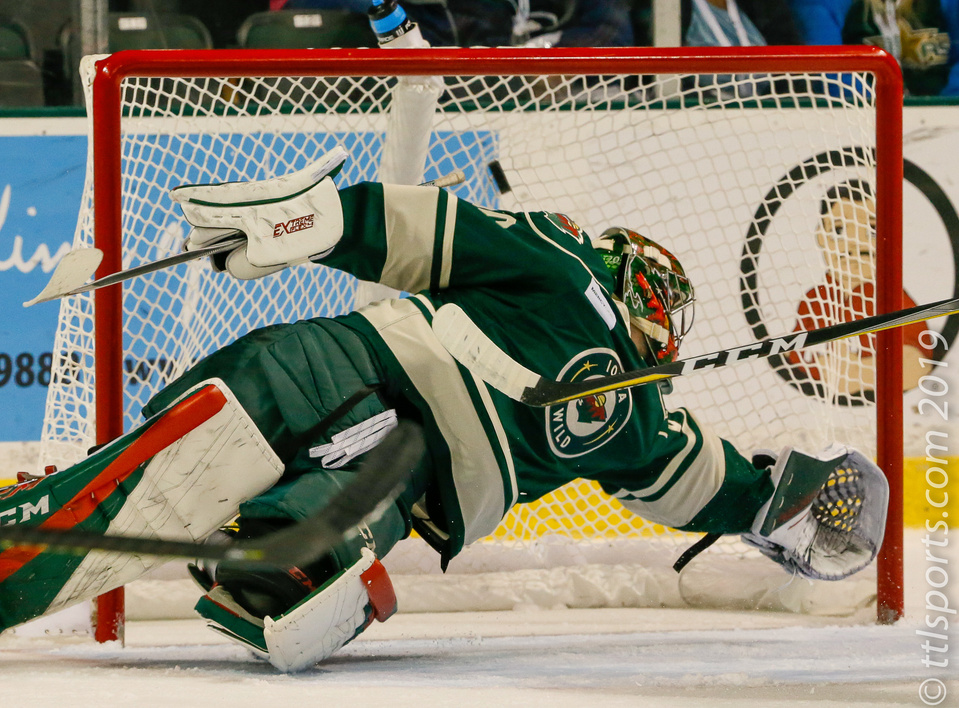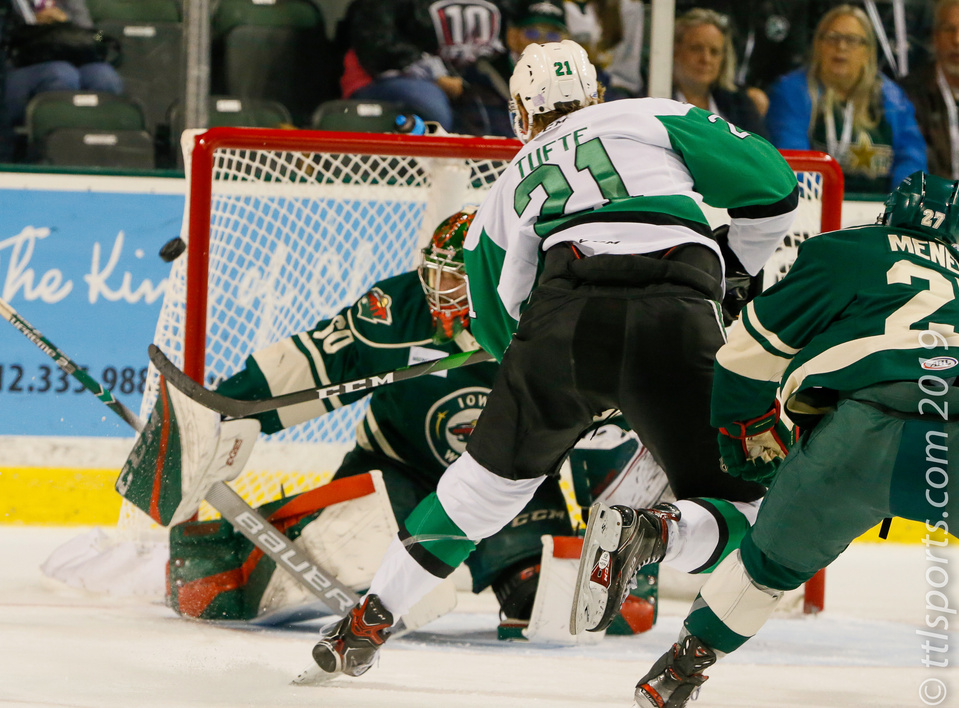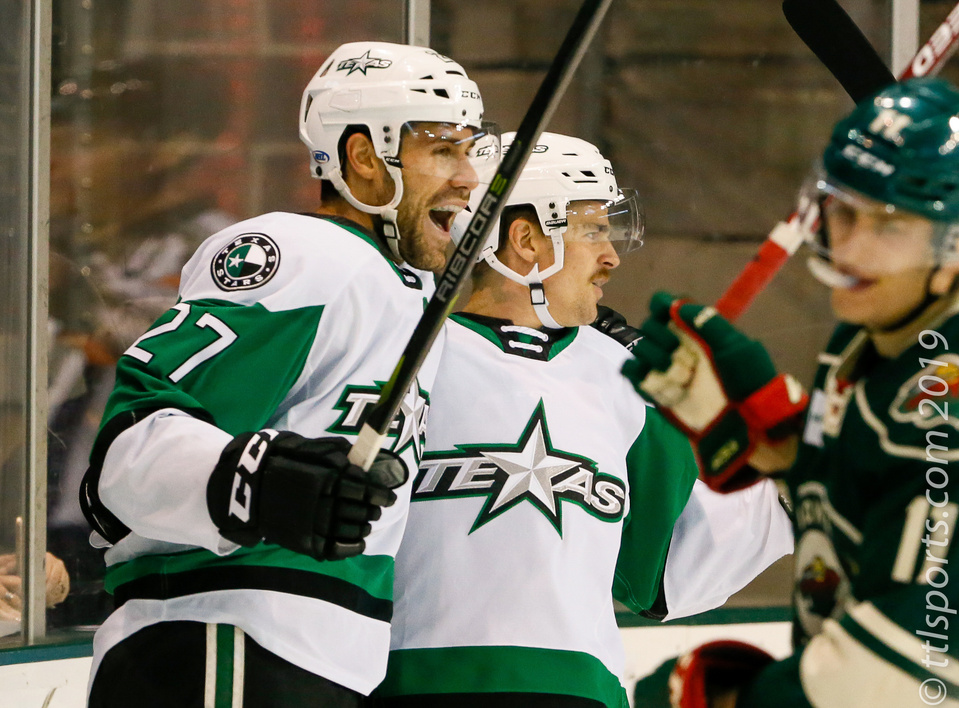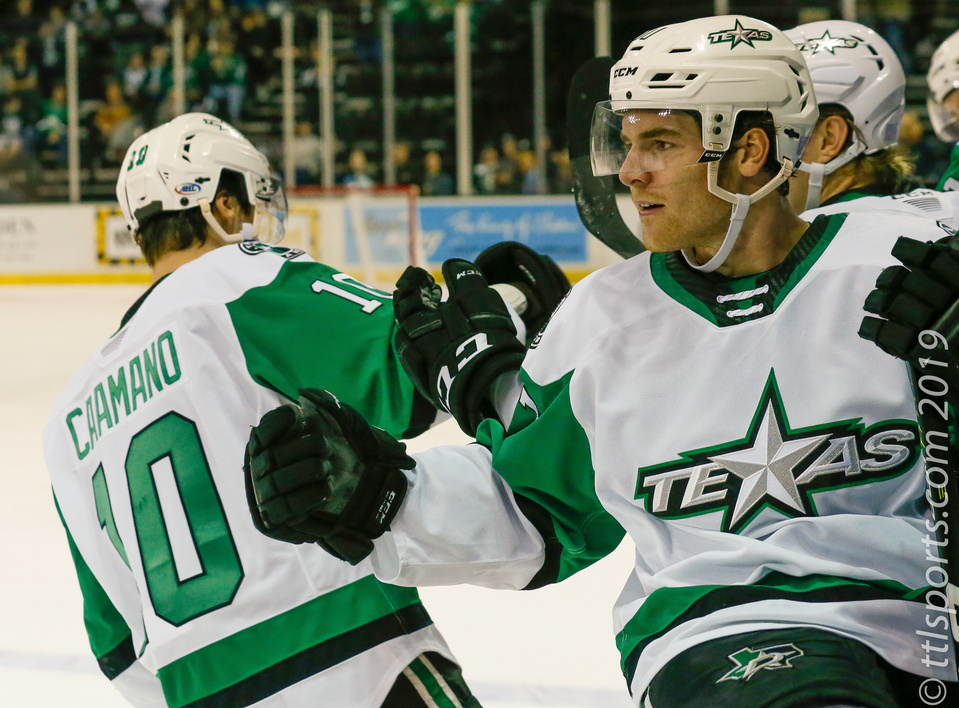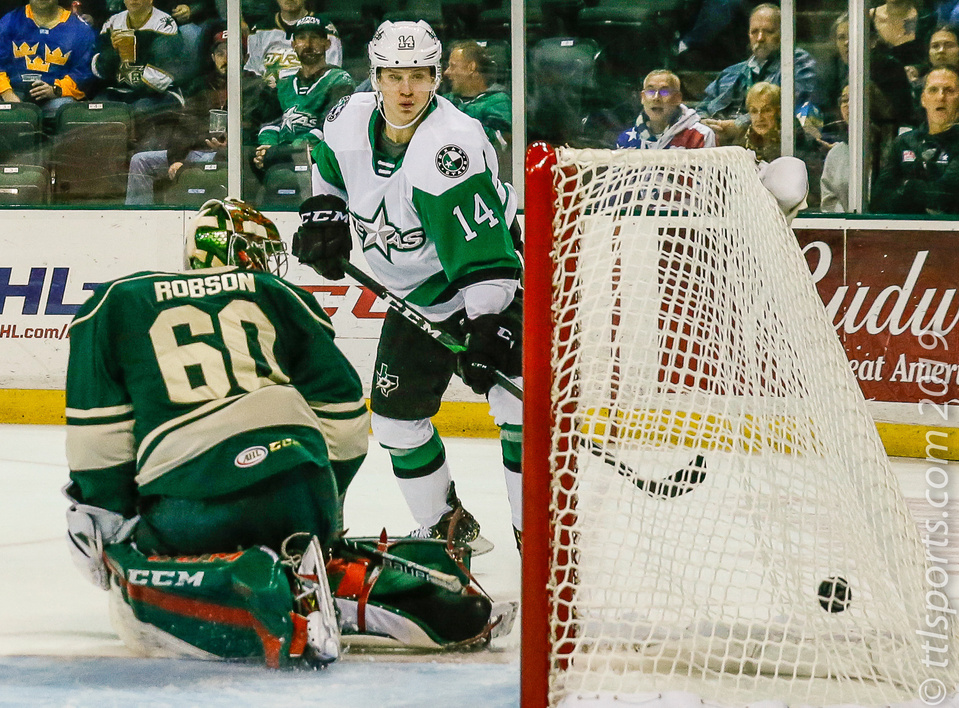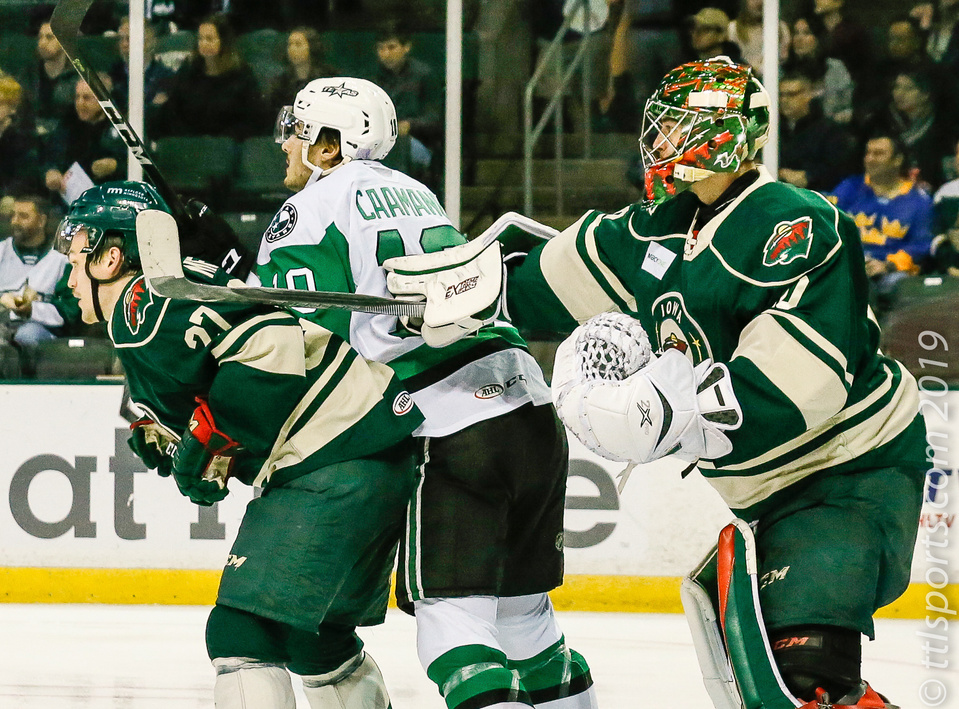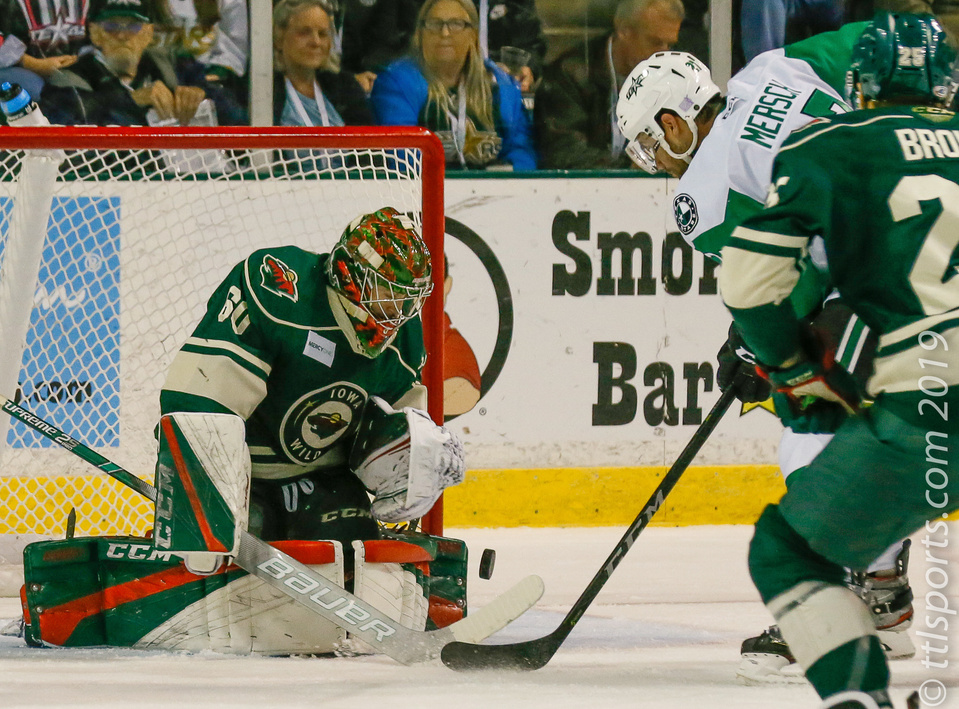 The Texas Stars (5-13-0-2) handily defeated the Iowa Wild (11-4-2-2) by a score of 7-3. The Stars have amassed 13 goals in two consecutive wins that snapped a 12 game losing streak.
Texas wasted no time scoring. Michael Mersch and Anthony Louis each found the back of the net in the first four minutes of play.
The Wild capitalized on a power play midway through the opening frame. But Texas added two additional goals by Rhett Gardner and Joel L'Esperance to close the period.
Texas Stars head coach Derek Laxdal commented on the fast start, "probably took advantage of some average goaltending early in the game."
A relatively tame second period saw a single goal by Texas' Joel Kiviranta.
Iowa attacked aggressively to open the third period and scored just at 1:29. Nick Caamano's goal just 18 seconds later quieted the Wild's attempted comeback. Caamano added a second goal later in the period.
Nick Caamano led the Stars with 2 goals. Rhett Gardner and Joel Kiviranta each had a goal and an assist.
"This will give us some confidence moving forward", said Laxdal. "Giving some guys who haven't been scoring goals some confidence."
Star goaltender Landon Bow (6-7-1) earned the win, making 26 saves on 29 shots-on-goal. Wild goalkeeper Mat Robson (4-2-3) endured the loss, allowing 7 goals on 32 shots.